In the digital age, where information is the most valuable currency, people are increasingly faced up with the problem of its transmission, storage, archiving, and usability. Based on this fact, picture transmits apps are becoming more necessary. In this article will be introduced the top 11 photo transfer apps.
And to get your photos organized after you transfer them. we offer you an article about the gallery apps for Android.
PhotoSync -Transfer Photos
This app lets you to perform any type of driving photographs from different types of appliances. It doesn't matter if it's a PC, Windows, or even a NAS – that app can do anything!
Some significant characteristics of this program:
Transmission of pictures and video files with PC: The possibility of archiving files of all formats from the phone (regardless of the operating system) to the PC with Hot Spot;
Autotransfe: Automatic function of downloading and copying to any operating system;
Transmission between any two instruments: Direct transfer of files of any resolution in a closed network of two machines without the need of using a PC;
Diving with Network Attached Storage: Utility collaborates with a lot of digital data stores, so it will not be difficult to carry out operations with them;
Various transfer operations with the stores and other programs: Delivery of all selected documents and recorded surveys straight to the OS
This app is quite easy to use, so even the most inexperienced user can understand it. Another important plus in the possibility of using this app is that all files that the user downloads remain strictly confidential until the end of the app.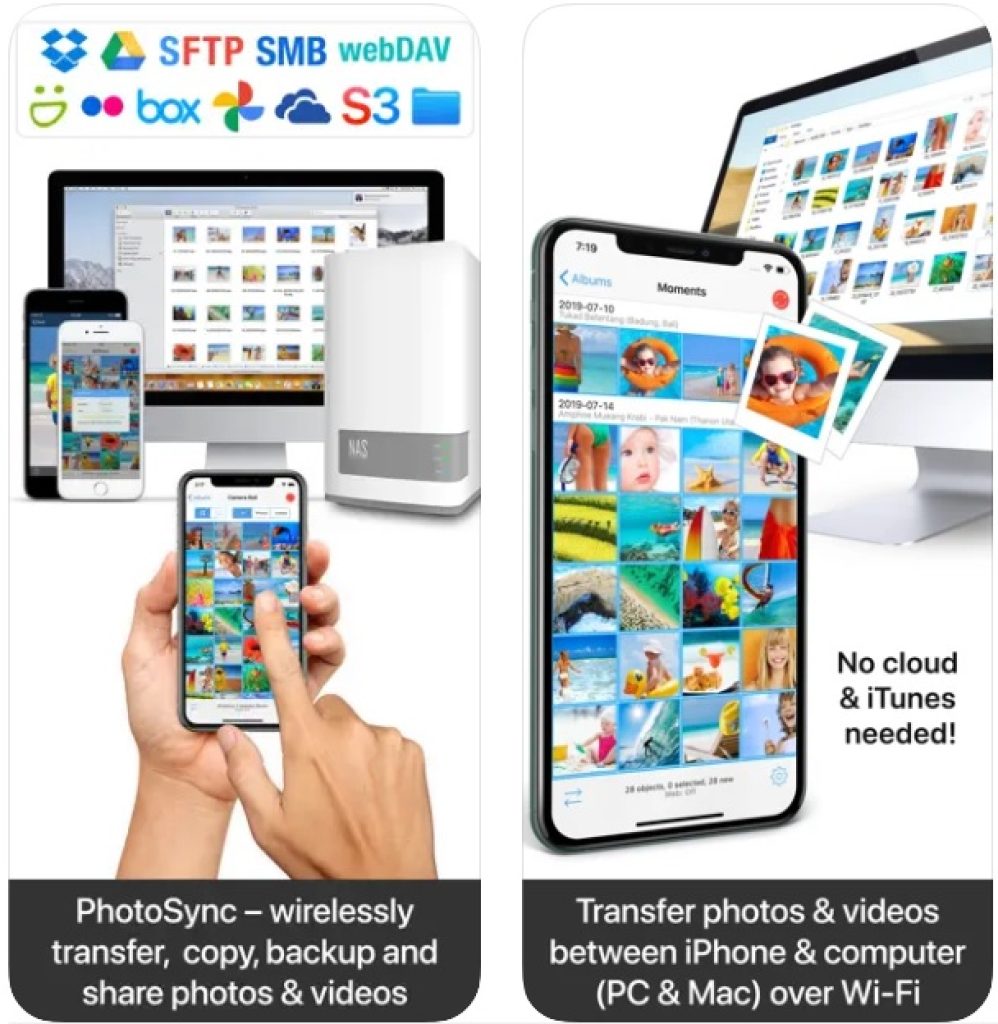 You may also like: 9 Best Apps to Unhide Apps on Android & iOS
Smart Transfer: File Sharing
This app has the highest data transfer rate, which makes it the most desirable to use. In addition, it makes it possible to transfer photos and videos without the need for a USB connection or any other device.
Here are some reasons to use this app:
High-speed data transfer: Try to imagine that you can send a beautiful photo or video from the party to your friends literally in seconds! The highest recorded data transfer rate for this app is forty megabits per second;
Unlimited mass file transfer: You can send files of any type and at the same time, restrictions, for example, on the amount of information transmitted, won't be imposed;
Free from the Internet: In addition, Smart Transfer provides you with a useful factor in the face of monetary benefits, because Internet or mobile traffic is simply not required for data transfer
Manager: It is no secret that this program has such an option as archiving content, which allows you to free up more space on your device for any other needs.
This app supports languages such as English, German, and Spanish, i.e. it is polylingual, which makes it very useful to people from all over the world. It is important to note that the app allows you to transfer files of any type to any other platform without changing the original files.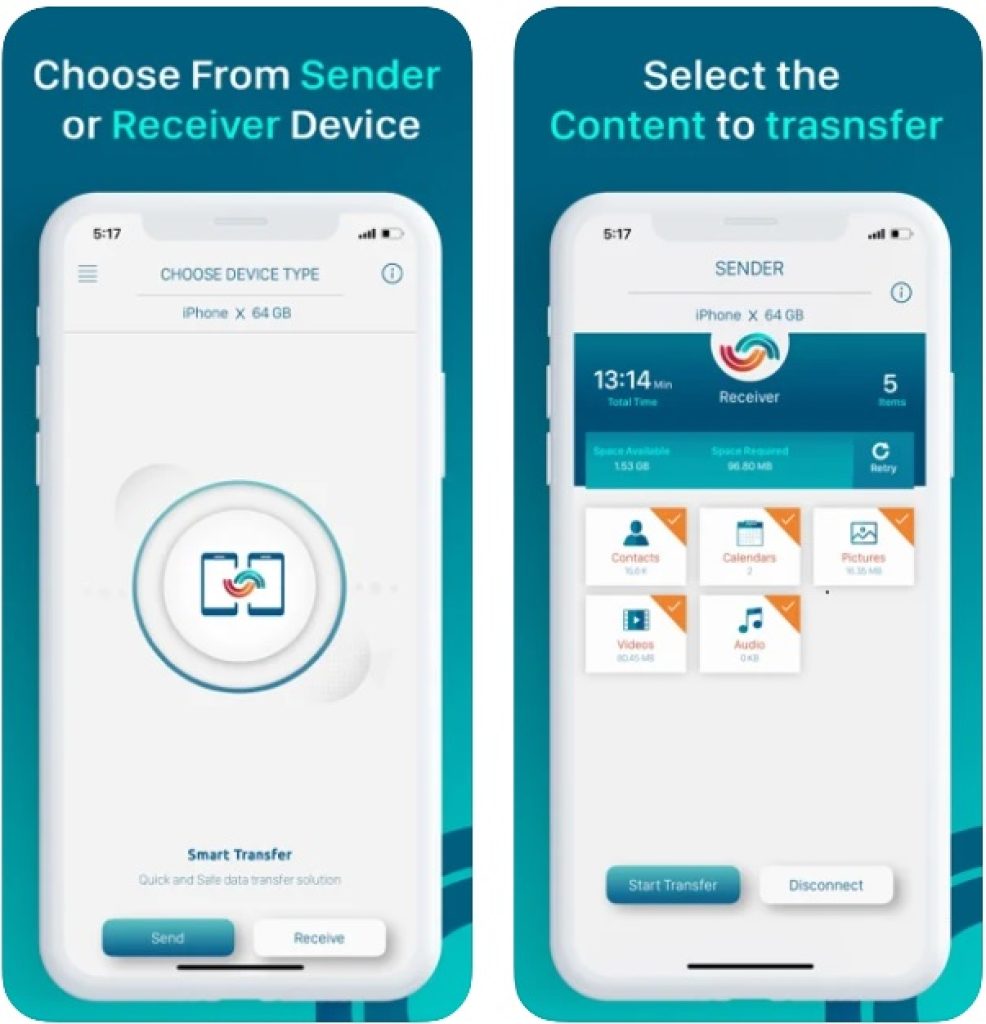 Dropbox: cloud storage
This app has advanced access features so you can easily share documents and send files of any size to family, friends, or colleagues.

When you register in Dropbox, you will have 2,000 GB of memory at your disposal, and you will receive a Dropbox Vault program for the protection and confidentiality of all your documentation.
Some interesting tips for maximum usability of this app:
Access to any file in your account (even without a network connection) and preview for 175 + file types, which does not require any special software;
Files can be sent to anyone, even the person who does not have a Dropbox account;
You can scan documents, checks, passports, photos, and more using your mobile device and turn them into high-resolution PDF files;
Synchronize folders between various operating systems and Dropbox by backing up data from your PC;
Restore older versions of files or deleted files using the version log and restore the file.

Dropbox is a recognized leader in secure cloud solutions, trusted with its most confidential documents from a «Fortune 500» company. Use Dropbox to get a place to store, organize, forward, and share your files from all your appliances.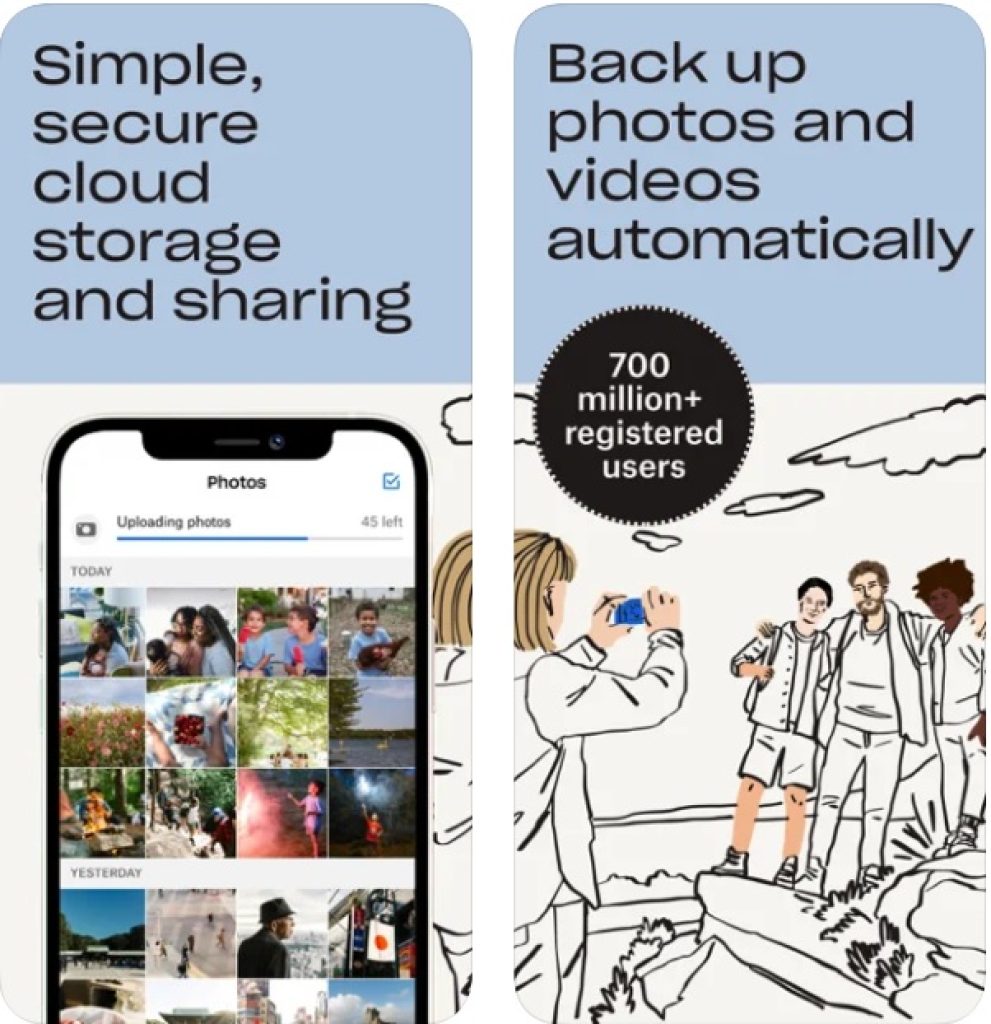 Terabox: Cloud Storage Space
With Terabox, you can store approximately: more than three million photos, two thousand video files and moreover than six million document pages. Terabox can safely back up, sync, access, and share your important content.
Many Terabox functions are based on ease of use and interface convenience, which will allow you to master it in a relatively short period of time:
Easily sign in with your Facebook, Google, or Apple Id account:
This can provide you a safe space to upload files from multiple devices like PC, tablets, or something else;
Availability to all the content you have stored in the cloud, no matter what device it could come from:
Safely access any type of your files on the app and easily archive documents;
Automatic photo backup from any type of device:
No MB of archiving memory has been lost since Terabox operated.
Terabox has become a real innovation in the field of saving memory and transmitting photos and videos due to the simplicity of its interface, the availability of downloads, and reliable protection against hacking. We can say that this app will become one of the main ones in the work of large companies for many years.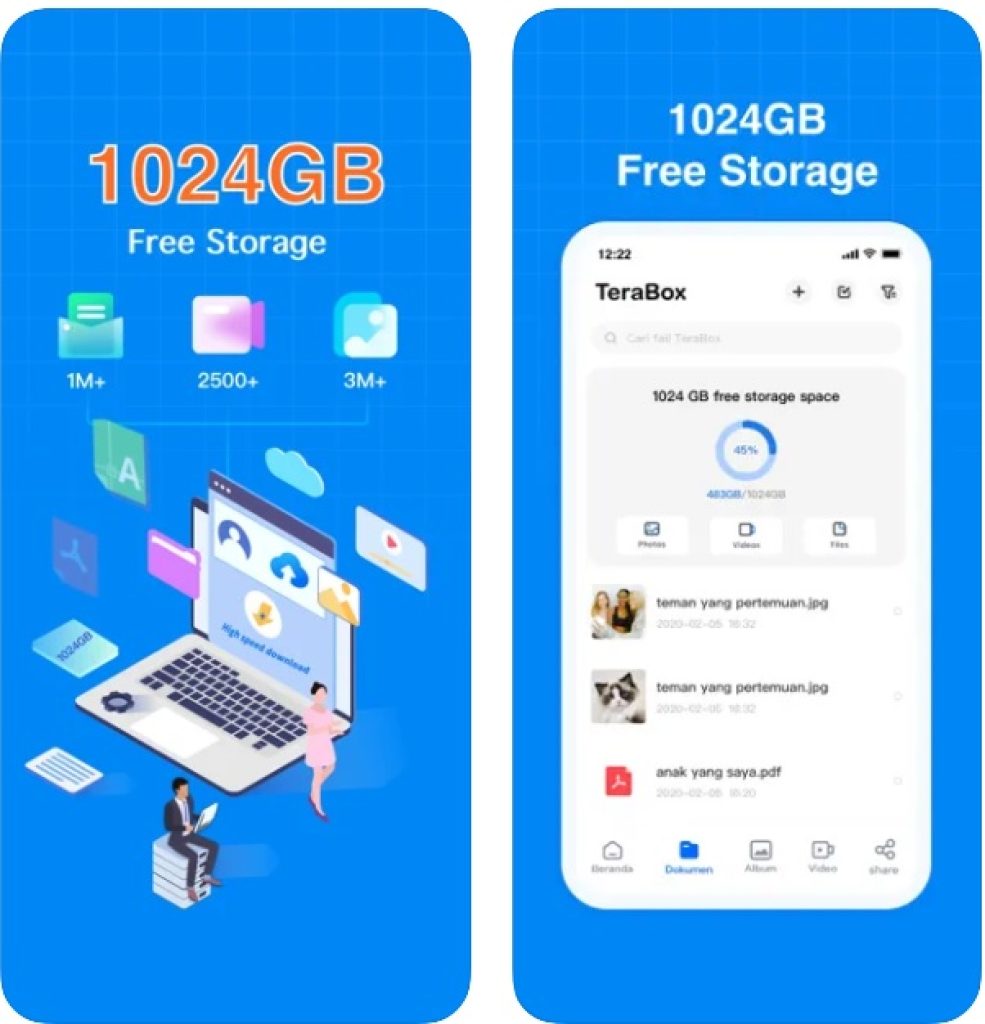 Send Anywhere
Send anywhere is the fastest and easiest way to transfer files without any restrictions. Transfer is made regardless of the type and size of the file to anywhere in the world for free.
4 features that make this app irreplaceable to use:
Enhanced file encryption (256 bits): Send Anywhere has one of the best defenses in the world now, which allows it to be used without fear of data breaches;
Transferring files without changing the original type: A lot of apps in the process of transferring files can change the type of the original, which negatively affects the consequences of working with the document. Send Anywhere will save you from this deficiency once and for all;
Six-digit key to access the file: The security key is generated within seconds of selecting the files. All, that is required from the user, is to enter it on the reception device, and the files will be sent automatically.
Send Anywhere is one of the most convenient file transfer apps, that is why it is rapidly gaining popularity among users who want to transfer their files as quickly and clearly as possible.
It should be noted that this app has great potential. Perhaps it will be able to become leading in the privacy top, as the developers say. Who knows, wait, and see!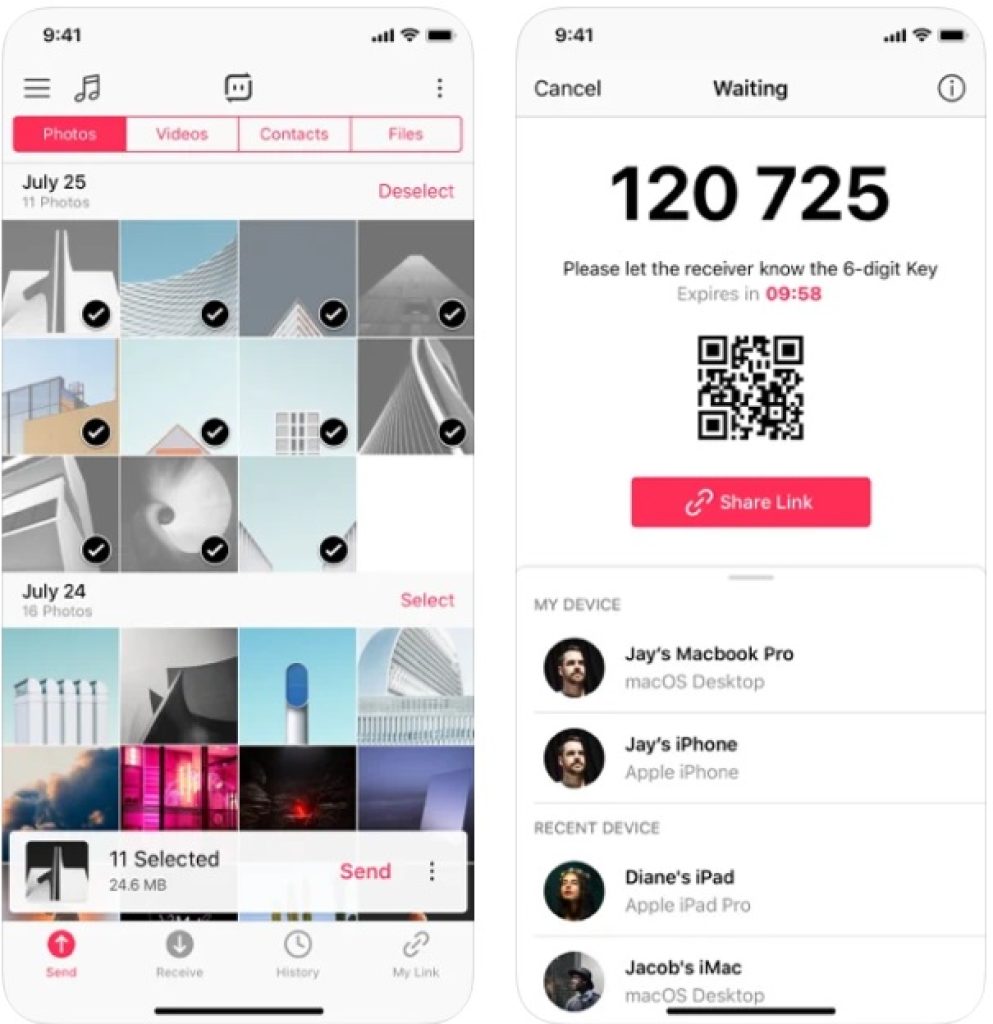 Copy My Data
Copy My Data is a universal app for transmitting data, especially pictures and videos. It allows you to do everything you need in simple moves that will be understandable even to the most inexperienced user.
All factors below make this app one of those that will greatly simplify the data transfer process itself, namely:
An elementary sequence of actions by which data is passed quickly and qualitatively;
Connection according to a relatively new method – a QR code of the unit, i.e. wireless connection, which is much faster than if the transmission was carried out via a wired connection;
Guaranteed security at the moment of transferring data;
When two adaptations are connected to the same access point, the data transfer rate increases significantly.
Download this app now and enjoy porting all your content!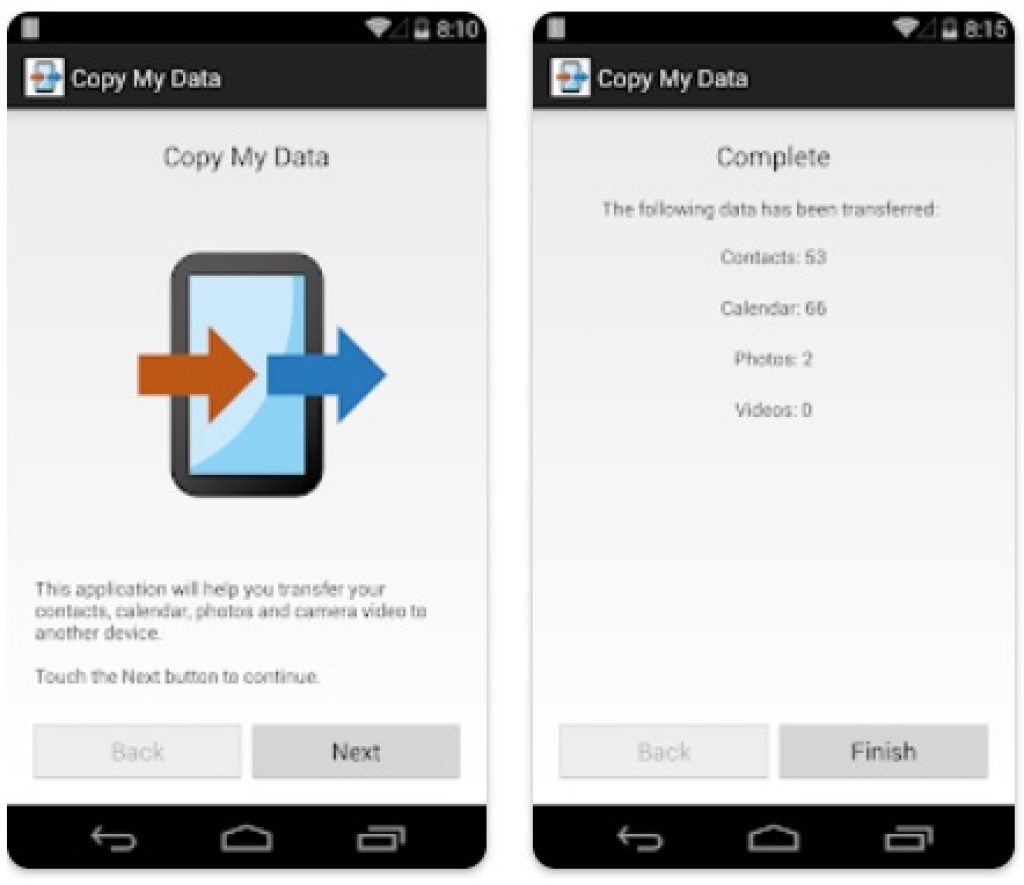 You may also like: 11 Free Bluetooth App Senders for Android & iOS
SHAREit
This is just one app… but how many solutions to problems it offers! Think only, clear the cache and mobile booster, transfer photos and videos with the ability to reduce the size and preserve the quality of images, save battery power, and much, much more.
It is exactly this app that Smart Media4U Technology Pte.Ltd. called one of the best buildings she has ever created.
SHAREit is a tool that works great on both platforms and does not require mobile data; here are attached some interesting chips that make this app so beloved by users:
According to developers' calculations, the app exceeds the speed of the Bluetooth by as much as two hundred times: The fastest recorded speed is forty-two MB/S;
А special security protocol to prevent third parties from accessing your data;
User-friendly file manager interface: The new management system allows you to easily delete, move, transfer, format or save files without the danger of missing or changing the original;
Phone accelerator and cache cleaning: The mobile booster of this app allows you to significantly speed up the work of the phone, and the cache cleaner – in turn, delete photos or videos you do not need, but at the same time be able to restore them if you need;
No need to use wired cables.
All data transmission is carried out using a wireless network, which is much more convenient and much more reliable because, in the event of a cable breakdown, the transferring will stop; here, the risk of such a problem is eliminated.
Thus, this utility will be used in the device for each user, because such great functionality gives great help in work and will be a reliable assistant in the medium of information transfer.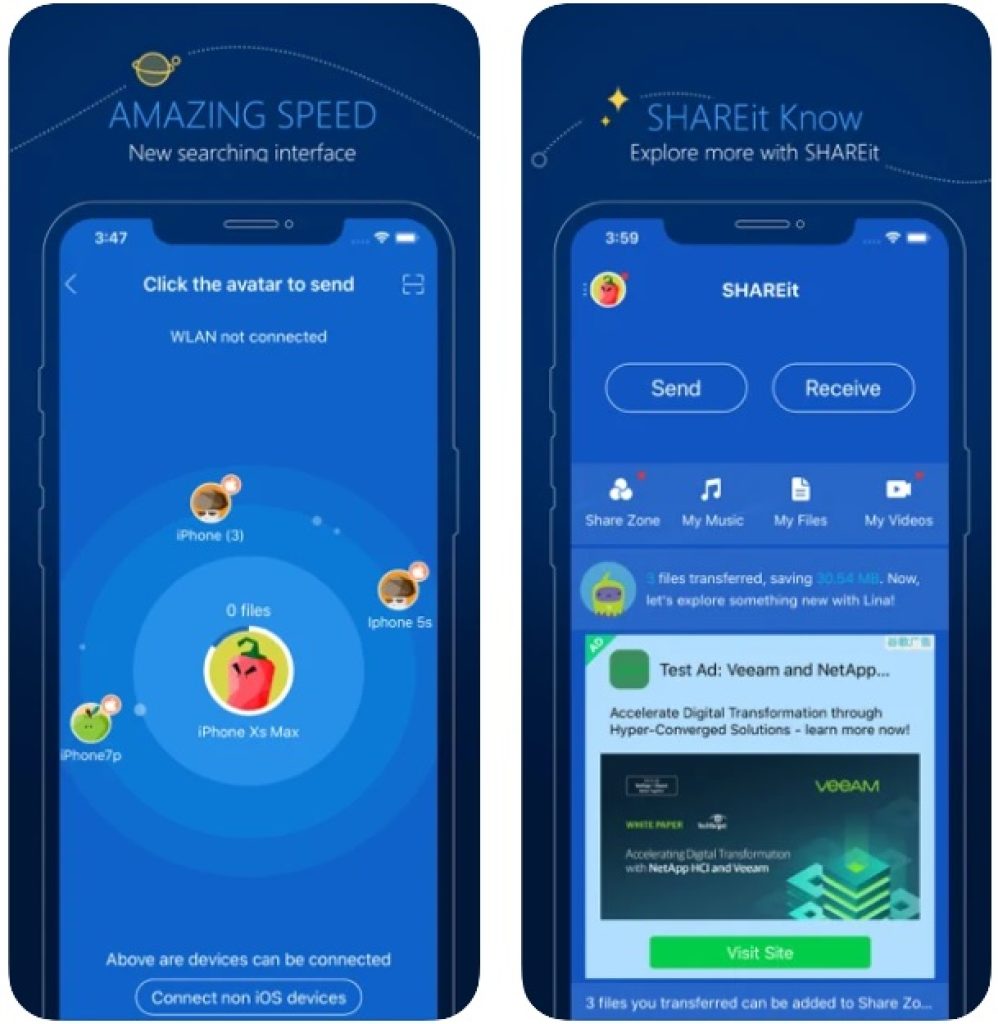 AirDroid
This app combines everything: moving files between different platforms, remote control of the device, viewing the screen of another device, and even the ability to communicate with contacts that have not yet been transferred to a new device through their messenger, as well as editing photos and videos.

In a word, for those who want to perform all operations with photos and videos, this app is a real find.
As the main characteristics, the developer company offers us the following:
Remote control of the device: You can connect to your device from your PC without using root rights and do whatever you want: edit photos and videos, share them with friends, and even play games;
Transfer files in any format unchanged: This app can perform the function of transferring data to all kinds of platforms such as Linux, MAC, windows, and many others;
Ability to search for a device: If your device is lost, there is a search function that can track it, block or erase data so that unknown people cannot use it;
Backing up photos and videos from your phone to any device: This app allows you to copy photo and video files of any format, regardless of the operating system.
AirDroid is constantly improving, while its functions are becoming larger and more developed, which makes this app a real replacement for the simplest means of transferring photos and videos, and in some ways-social networks.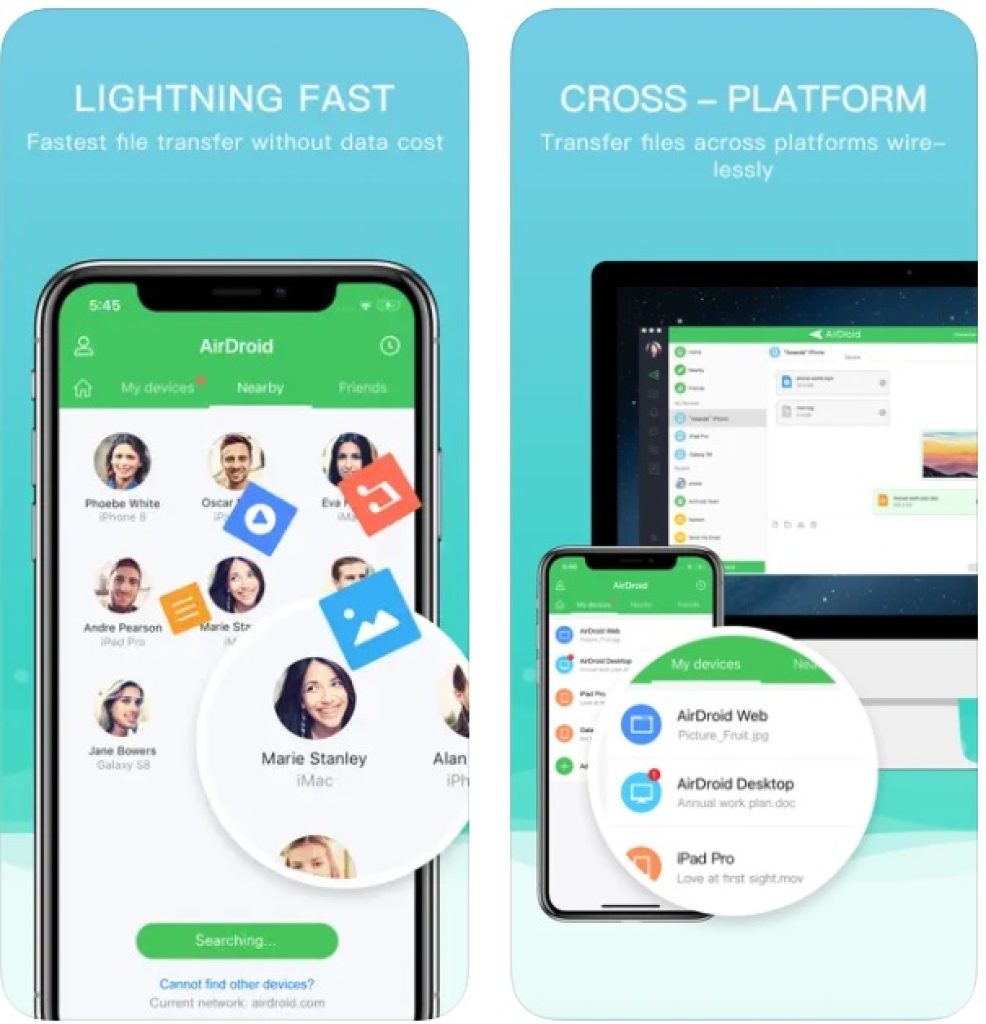 Resilio Sync
Resilio Sync allows you to create your own secure cloud without restrictions on the speed and size of files. Importantly, third-party servers will not be required.
Many users of this app note a number of advantages, such as:
Data transfer in the shortest way using the innovative technology p2p (peer-to-peer): Resilio Sync does not create a separate storage for data transfer, so the risk that another person will gain access to them is minimal;
Option "selective synchronization": Smart synchronization (which, for a second, only this app of all those listed has) separates the necessary files from everything else;
Automatic saving of various types of files: When the app does the backup, it is possible to perform a complete cleaning of the device , thereby clearing place on it;
Support for absolutely any device: This app supports any device, up to the tablet, PC, MAC, and others.
The app can show its maximum potential when transferring data of an especially large volume, which has been used in large IT companies. It is important to mention that developers are constantly improving it, which means that soon it will be able to replace several other data transfer programs.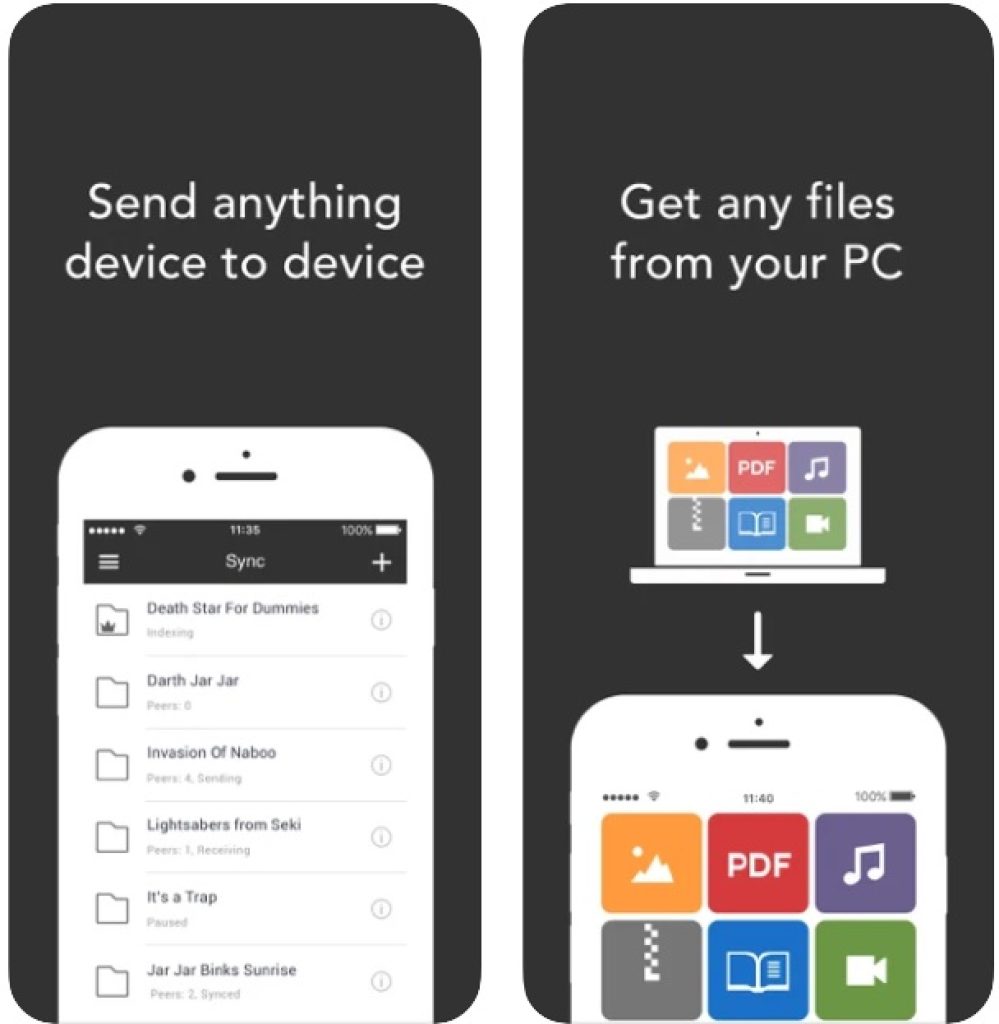 WeTransfer
The best way to preserve memories, ideas, moments, and all that inspires a person is to collect them in one place so that they always stay with you.

WeTransfer was made for truly creative people who are open to something new and breathtaking all the time. Only for this, the creators come up with several necessary functions to make this process as easy as possible:
Up to 5 GB of memory: For the first time in the history of creating apps for transferring photos and videos, such a large amount of memory is offered, so you do not have to take care of removing something superfluous, because there will be enough memory with a huge margin;
High level of safety: The app allows you to set a password for the files that you transfer, so there is no risk of hacking. After a while, files transferred in this way are deleted for security reasons;
The ability to transfer all types of files using link: If you transfer your stories through this app, people don't have to download WeTransfer to receive files, because they can сlick on the link you send;
Easy-to-use interface: The app menu is so simple that you won't need to suffer for a long time and deal with what and where to send.
Thus, this app is really worth attention, because it gives so many opportunities to get new ideas from your memories captured on camera.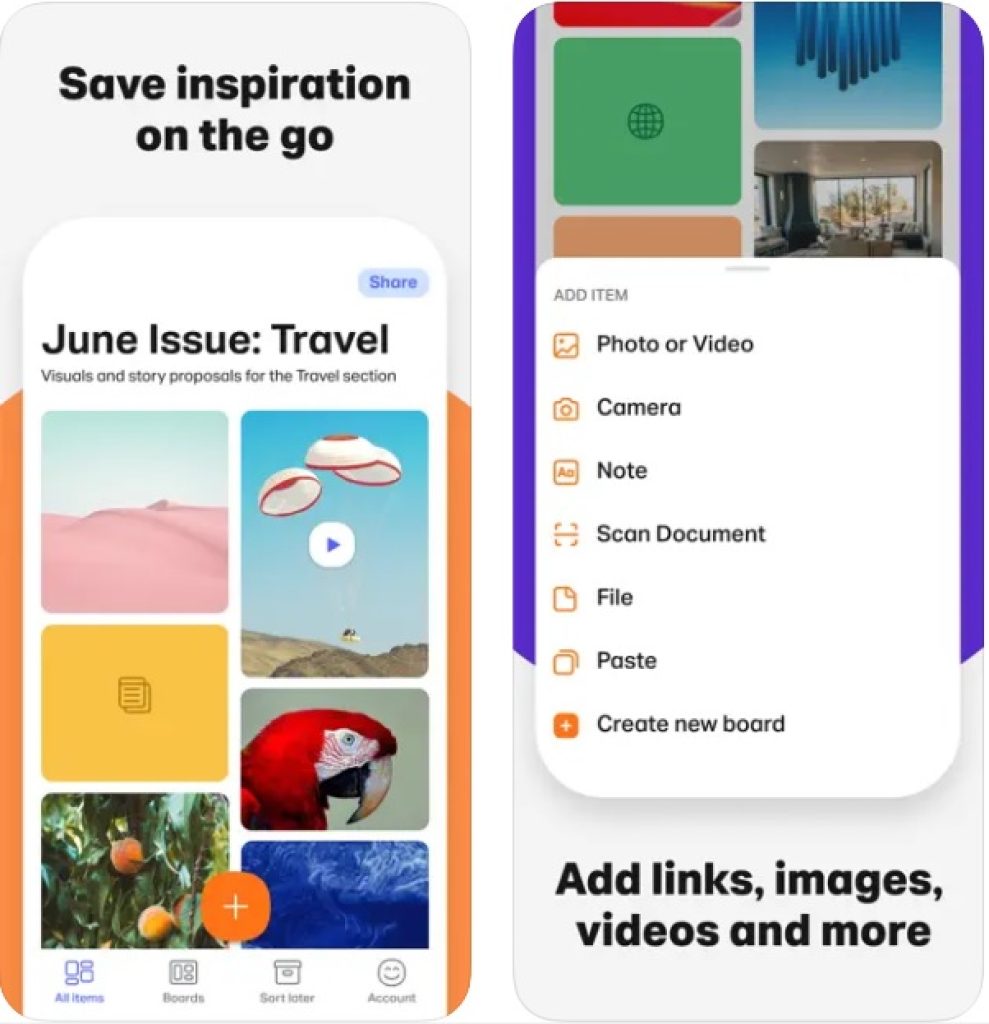 You may also like: 16 Best Money Transfer Apps for Android & iOS
Google Drive
Google Drive is named one of the most reliable storage for transferring photos and videos. It allows you to edit and store them for a long time, as well as invite other users to perform various operations with your files.
The most important processes that are possible thanks to this app:
Ability to transfer jpg, pdf, rar files with other users at the specified settings for access:
Google employs best specialists, so a question of the privacy of your data is simply not worth it;
Creation of a shared disk to store a specific file type:
This app is one of the few that allows you to create a disk for storing files with a specific type;
Viewing content without connecting to the Internet:
You can view all your photos, videos, documents and other files without forcing yourself to connect to the Internet once again or spending mobile data;
Possibility to scan photos or documents using the camera:
Accidentally deleted the desired photo or file? It isn't a misfortune! If you have a paper copy or photo of it, your problem will be solved literally in minutes.
As a small, pleasant bonus, Google account users get 15 GB in cloud storage. To summarize, this app has a huge number of advantages and will find its app both in everyday life and in the workflow.