Finding a person to date with is quite a challenge. There's always something that makes the process of finding the right partner complicated and annoying.
Plus, there's always a possibility to run into someone you know which may be quite awkward. And that's what secret dating is here for — to make online dating easy and anonymous!
There are lots of free secret dating apps for Android and iOS that will change your dating game once and for all. This app will keep all your data secured and help you find any kind of relationship — from hookups to long-term ones.
In case you'd like to dig deeper into the online dating world, check out this article: 7 Best Wild Dating Apps for Android & iOS
Here's the list of the 13 best free apps in that category you should try. Take a look!
PURE Hookup – anonymous chat & dating
Let's start with an app called PURE. This is a secret dating app that empowers you to easily find new dates.
The main idea of this app is that private life should remain private. That's why this app doesn't ask you to attach any of the SM links to your profile or even enter your real name. The registration is fully anonymous and you can sign in with your google acc. Herewith, the only thing the app needs for you is your GPS data to find single (or not entirely single) locals.
Along with that, the app does everything to keep your private data secured. It runs on high encryption techs and deletes all your chats in a day. However, if you don't want your dialogues to be deleted you can always adjust them in the settings. Plus, the app doesn't allow you to save any data from the chats — no pics or voice messages.
Speaking of how the app works, it's not like all the basic dating apps o the market. To find a date you need to post an ad that says what kind of relationship you're looking for — a casual hookup, a flirt, and so on. You can also add your pic or a voice message but it's not necessary. Herewith, this app is all about inclusivity so the LGBTQ+ community is covered as well.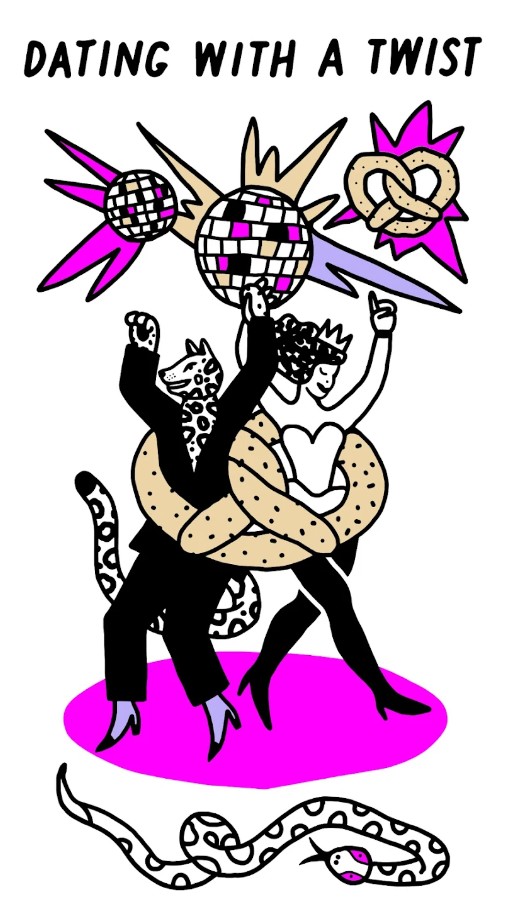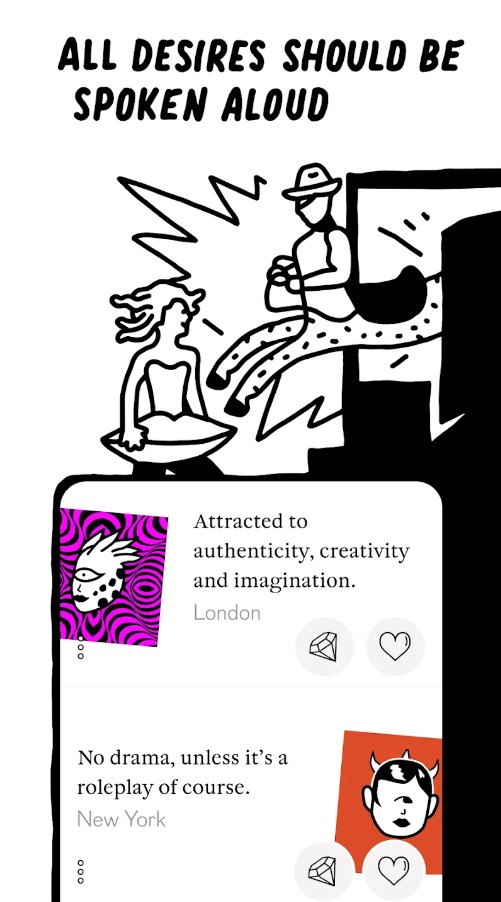 You may also like: 11 Best Plus Size Dating Apps
Secret – Dating Nearby for Casual encounters
The Secret is a dating app that will help you find partners anonymously.
In the first place, the central goal of this app is to create an environment where you'll feel relaxed and open to new relationships. To cope with that, the app provides its users with absolute privacy — no SM links, not contacts attachment. You may not even add your real name o the profile if you don't want to.
Herewith, the app runs on GPS data and shows you the map with potential dates around you. You can also regulate the radius of visible profiles or turn off all the limits at all. Plus, you can go for a classic swiping search — swipe right if you like the profile and left if you don't. The outstanding thing here is the app only shows you the pics with no private info.
Besides, the app runs on a mutual basis — you can only start a dialogue with someone if he/she likes you back. There's no need to fill in the questionnaire about yourself — you can share your private data in a secure chat if you'll want to. You can also set the app to delete all the chats after a particular amount of time.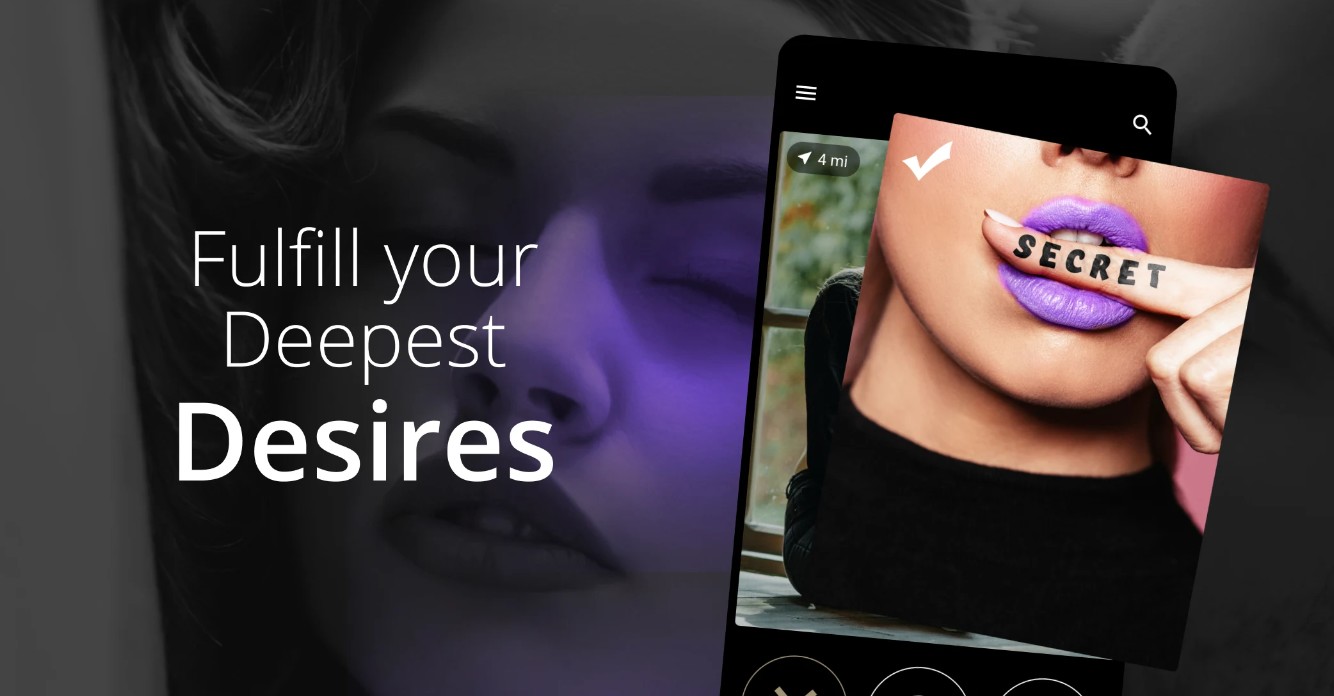 Wild – Adult Hookup Finder
Wild is an anonymous dating app for seeking any kind of relationship.
This app is one of the best platforms for finding casual encounters and quick dates out there. Herewith, the app has all the features for you to keep all your private data private. Thus, you can sign in with your Google acc and do not link any of your SM accs.
Plus, you may skip filling in the questionary with your name, hobbies, place of work, and all that. Practically, all you need to start seeking dates is to load a pic and allow GPS usage. Therefore, you may add multiple pics of yourself but set the app for only your mutual matches may see them. The app also runs on techs that check the user's pics in order to find fakes.
This app is an inclusive community so no matter if you're straight, gay, or bisexual you'll be able to find a date. You may also set your dating preferences by entering what kind of relationship you're looking for — casual, hookup, long-term, and all that. There are also some extra filters such as BBW dating and so on.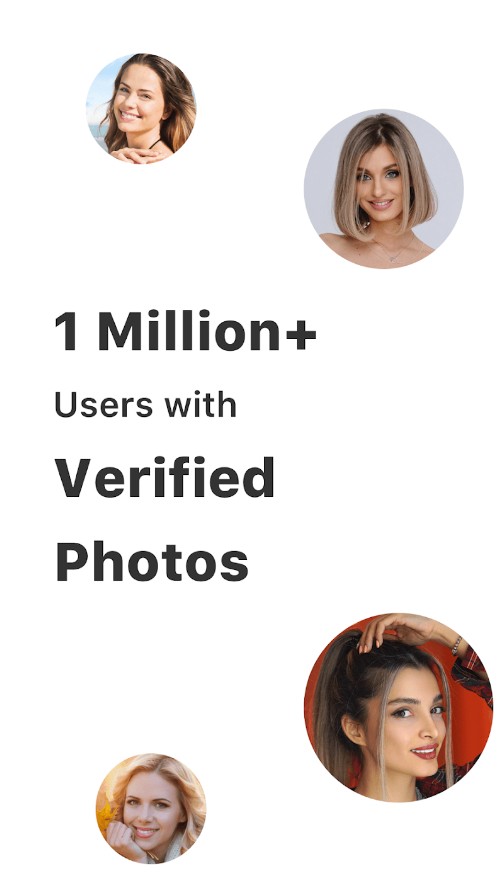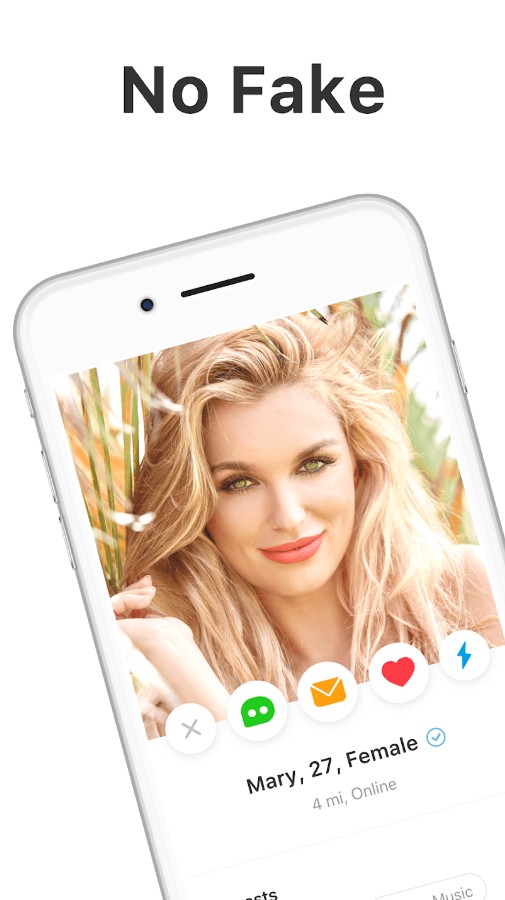 Adult Friend Dating Finder
If you are tired of monotonous dating apps, be sure to pay attention to the modern product of the company Hookup & Dating. The Adult Friend Dating Finger app is designed to make it easy and comfortable to find a companion, friend, or lover.
Your age, gender, and religion are irrelevant. Find interesting people, pay compliments, and date outside the internet.
Anyone over the age of 18 can use the app. A simple menu, interesting design, and thousands of single profiles are waiting for you. Get interested in other people's lives, talk about yourself, flirt, and fall in love.
Now you don't have to spend long evenings alone. If you're married and want to meet new friends, this app is perfect for you. The automated search engine will show you the profiles of members who best match your needs. No pressure, no awkwardness, it's up to you to decide how far your relationship will go.
All new profiles are subject to compulsory screening, so you are protected from bots and scammers as much as possible. Only adult users are allowed to register.
The developer guarantees the safety of your personal data and correspondence. Meet, chat and date in real life.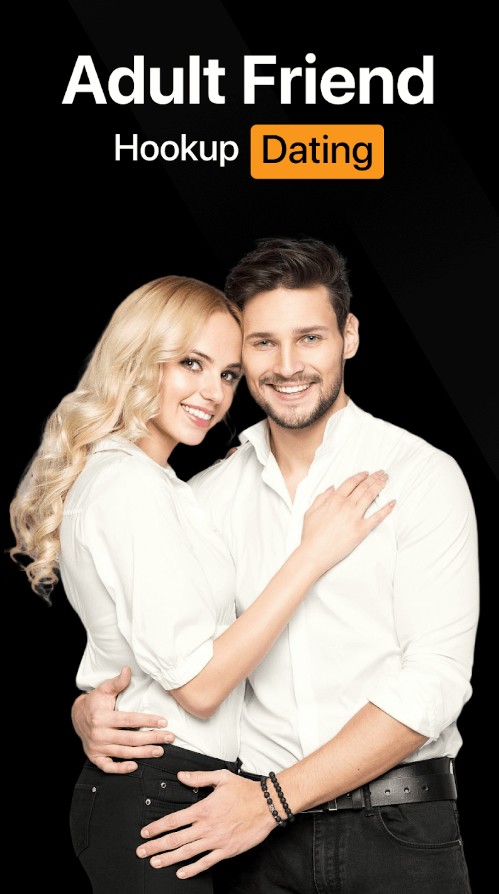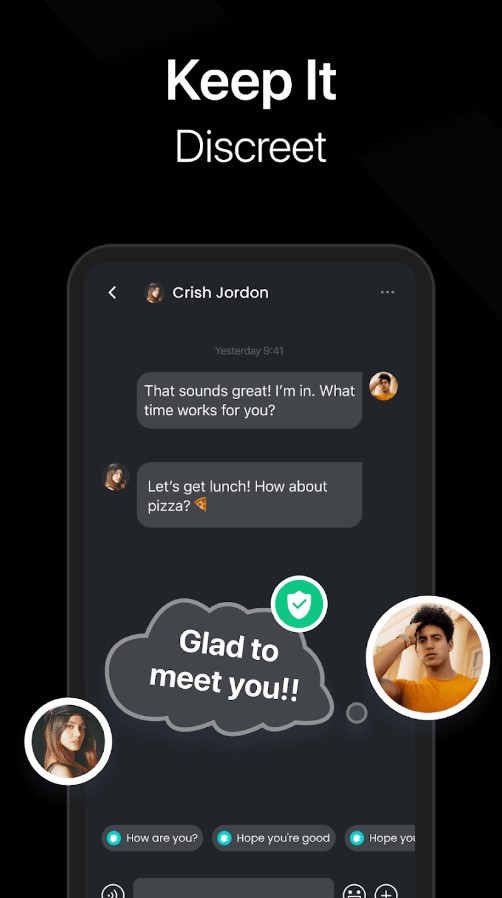 happn
happn is a unique secret dating app that enables you to find people you've met.
Here's how this app works — when you meet another app's user his/her profile automatically appears in your app. However, there's no pressure at all — you get to view all the profiles and like the ones that have fought your eye. In case the like is mutual you'll be able to start a conversation so no worries about that.
Plus, in case you've like somebody's profile and this person didn't like you back he/she will never know about your like. Besides, the app has a strict privacy policy so the people you've come across will be unable to see or track your location. The only thing visible to them is the point you've crossed paths with each other.
Once the match happens, you can start a dialogue with your crush and make the date. There's a built-in chat with stickers, voice messages, and all the other tools you may need. Plus, if you don't wanna go on a blind date and make sure the person you're texting with is who he/she is you can use a video call.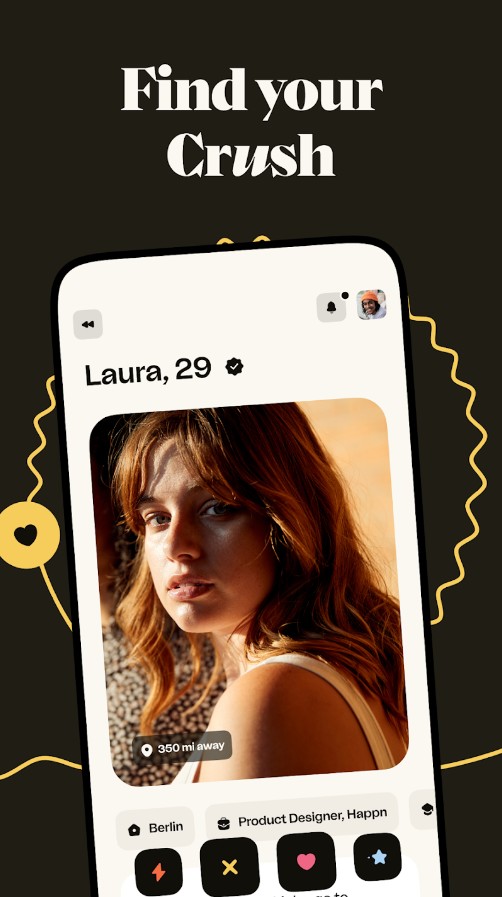 Seeking Secret Dating & Hookup
If you are a single woman and are in search of a brutal successful man, then the Seeking Secret Dating & Hookup mobile app is definitely for you. Here men will also find interesting elite women who are not far away.
Don't waste your time on other, untrustworthy dating sites and apps. There is a huge amount of interesting and unconventional profiles gathered here. Choose the people you are interested in and start a dialogue with compliments.
All users are of legal age, so feel free to ask any of them out on a real date. Flirt, fall in love, and meet new people.
The developer pays a lot of attention to keeping your private data secret. Be sure that third parties will not get your personal information or access your correspondence.
You do not have to hurry: communicate online as long as you like. When you get to know the person you are chatting with, you can meet in person to continue to get to know each other.
The app is absolutely free and allows you to chat with multiple contacts at once. A wide range of gifts and compliments are available. The search filters will instantly find the right user for you. Don't miss your chance to be happy with Seeking Secret Dating & Hookup.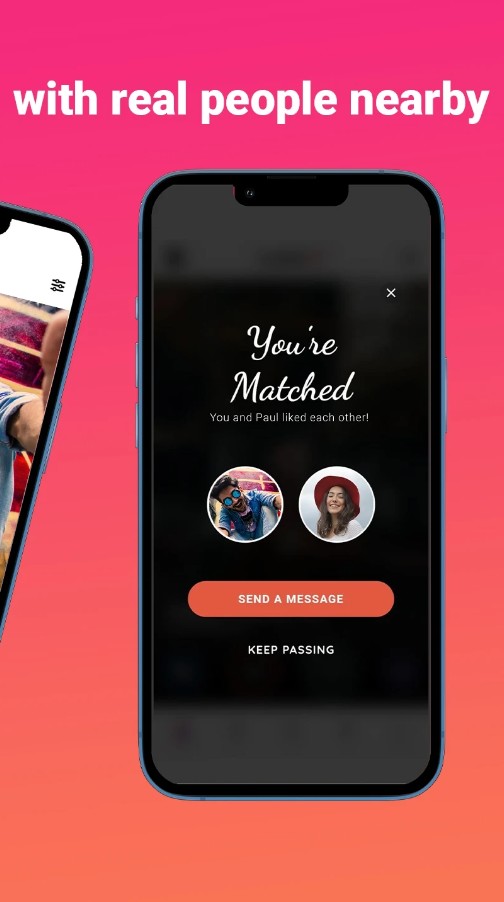 Check also: 15 Best Bisexual Dating Apps for Android & iOS
DOWN Dating App
The app allows users to browse through profiles of other members and express their interest by swiping down if they wish to meet someone or swiping up if they want to get to know them better.
This unique approach ensures that both parties are on the same page, making it easier to plan and enjoy secret dates with like-minded individuals.
One of the main benefits of the DOWN Dating App is its emphasis on privacy and discretion. Users can feel more comfortable sharing their interests and desires without the pressure of public exposure.
In addition, the app provides a wide range of filters and search options, enabling users to find matches based on their preferences and interests. This feature ensures that users can discover potential partners who share common hobbies and values, increasing the likelihood of meaningful connections.
So, download this app to find a friend or romantic partner who shares your interests.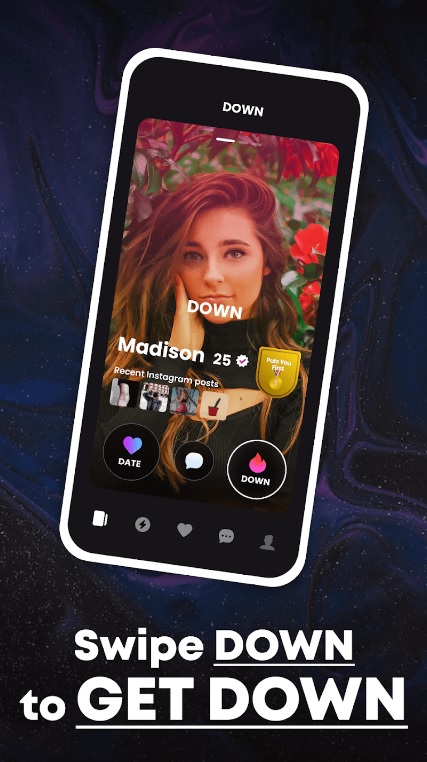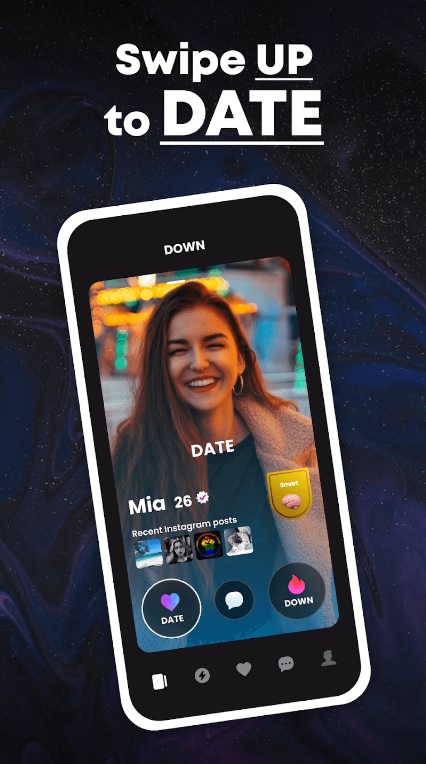 BBW Dating Hookup App: BBWink
Looking for a soul mate? Want to make new friends? Can't find a soul mate because you're self-conscious about your weight? The BBWink mobile app is guaranteed to keep you entertained.
It contains profiles of tens of thousands of users who are pursuing the same goals as you. Install the app, fill out your profile and start chatting.
The app will provide you with an entertaining evening in interesting company. Use your curvy head to meet new and exciting people.
The app is free and available to anyone over the age of 18. BBWink is easy and straightforward to use. The functionality of the app makes you feel free on your first day.
The search engine prompts you daily to visit pages of users that match your queries. Besides, you can get the data of people who are near you. Just sign up for the app, fill out a detailed profile for the convenience of other members, and make interesting acquaintances every day.
A huge number of members with different requests, desires, and sexual preferences are already waiting for you on BBWink. Chat and have fun without limits.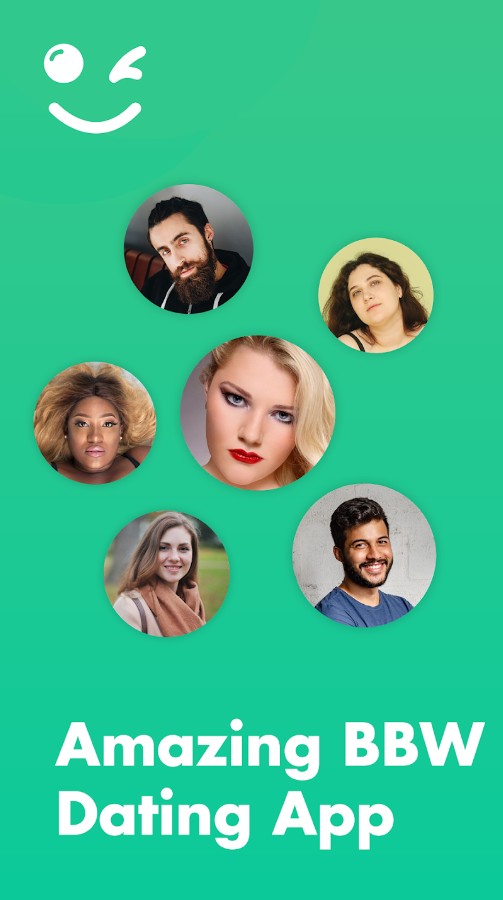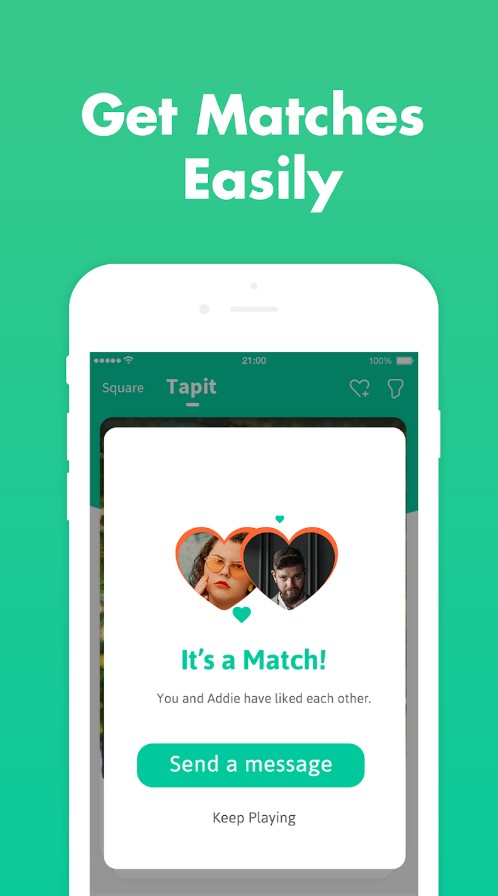 Yumi: Hookup & Anonymous Chat
Yumi is a hookup app that empowers you to stay anonymous.
The main thing you need to know about this app is it's all about local dating. The app uses your GPS to find dating-ready users nearby (you can adjust the radius in the settings). Herewith, the app doesn't ask for any personal info — you don't need to enter your number, email, link any SM, and all that.
Frankly speaking, you don't even need to upload a pic of yourself to start looking for partners — you can add a voice message instead. However, if you'll devise to add a pic you can use a built-in photo editor to cover your face with an emoji, blur the pic, or whatever else to keep your personality in secret.
Plus, you can point out what kind of a date you're looking for. Once you're done with a profile you can start looking for dates. This part of the app is unique as well — it covers both swipes and random matches. Here's how the random match works — you'll be given four cards turned upside down and you'll need to flip one of them. After that, the app automatically starts a chat with the acc you've picked.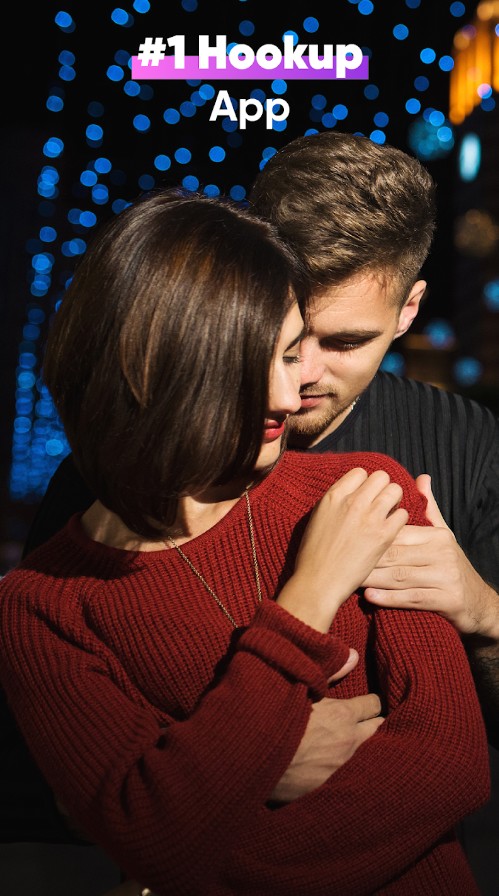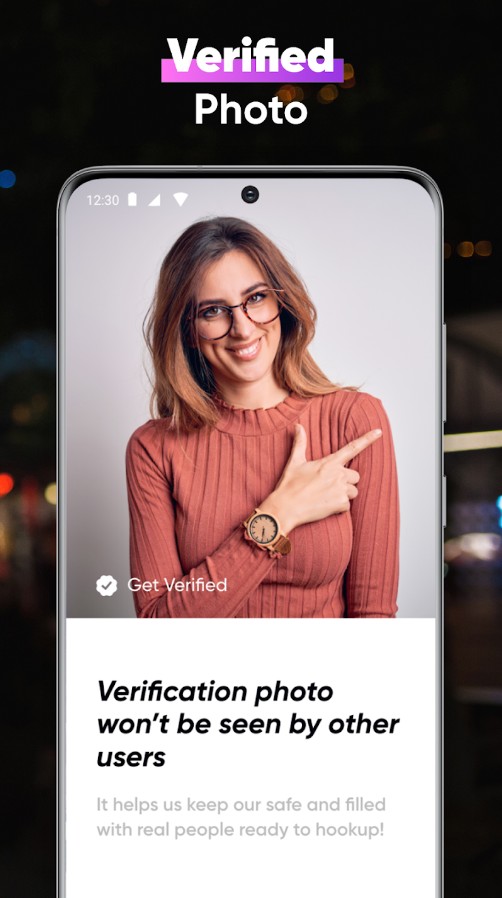 FWB Hookup – NSA Dating App
FWB Hookup lets you discreetly meet like-minded individuals who share similar interests and desires. The app provides a safe and private space for adults to explore their adventurous side and engage in meaningful connections without any pressure for commitment.
The app offers a secure and anonymous platform where you can connect with potential partners without revealing your identity until you're comfortable. This feature allows you to explore new connections at your own pace, adding an element of excitement to your dating journey.
You can encounter people from various backgrounds and preferences, broadening your horizons and creating unforgettable experiences. The app's user-friendly interface ensures a smooth and enjoyable experience, making it easy to navigate and find potential matches.
As for me, this dating app is a cool source for making new friends and even your true app, but you should be careful anyway as ut is also possible to meet freaks.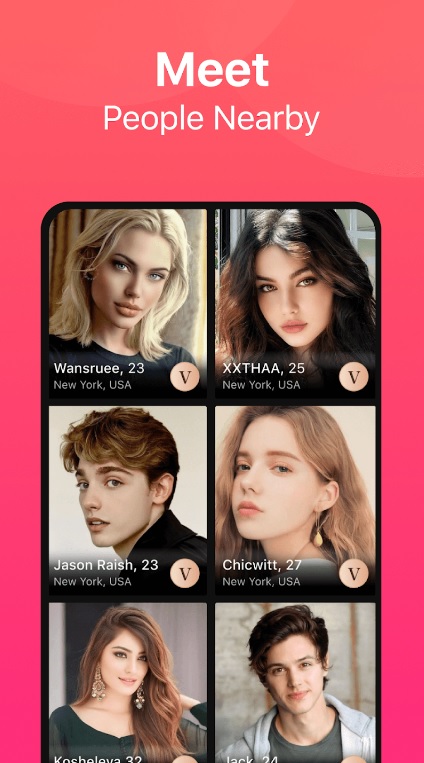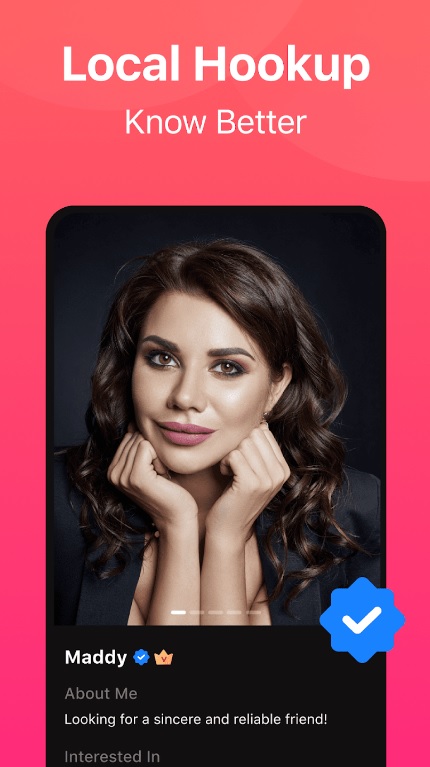 Online Dating & Casual Hookup
The app provides a user-friendly platform for meeting new people, exploring connections, and embracing the thrill of casual dating.
It allows you to connect with potential partners privately and discreetly, ensuring that your identity remains confidential until you're ready to reveal it. This feature adds an element of mystery and excitement to your dating journey, making it even more enjoyable.
One of the main benefits of using Online Dating & Casual Hookup is the vast and diverse community it offers. You can encounter people from various backgrounds, cultures, and preferences, expanding your horizons and creating unforgettable memories.
Finally, I think that this dating platform will be suitable if you would like to do it secretly.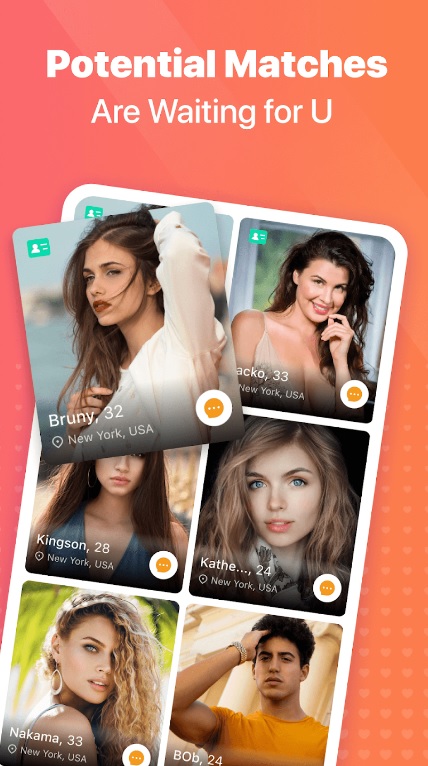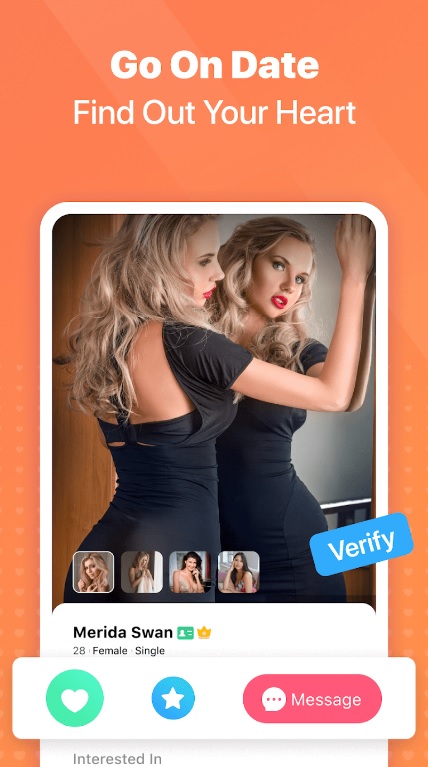 Hook Me Up: Local Hookup App
Hook Me Up is a secret dating app for meeting people nearby.
This is an interactive hookup app that empowers you to find dates according to your interests. The app covers multiple interaction methods such as communities, games personal cards, video chat, and all that. Let's go through them all.
First of all, the app covers multiple communities dedicated to movies, music, and other stuff you can join to find like-minded people. You can also join group chats and take part in group video calls if needed. As for the gaming part, there's a "fishing" game that empowers you to catch profiles of people to hook up with.
You can also stick with a regular searching engine that will show you local singles ready to meet you. Herewith, you can text all the users via private chat and start a video call. The chats are absolutely secured and there's no way to save any pic you share there. Plus, you can view all the people who've liked your acc, viewed, or have ever sent you a message.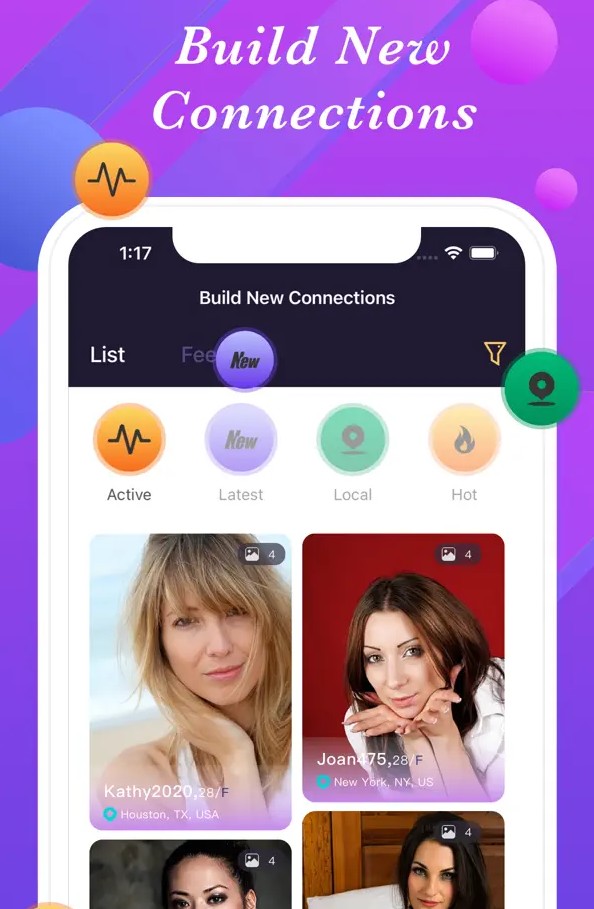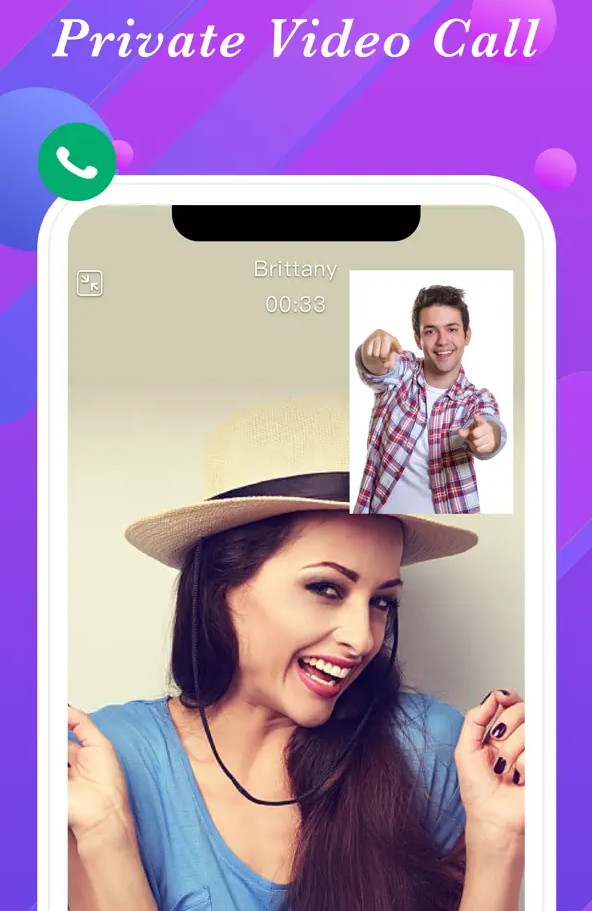 You may also check: 9 Free Dating Apps for Asian People (Android & iOS)
Cougar
Cougar is a wonderful dating app. Here mature men can meet young girls and vice versa. Download this app immediately and find a partner.
Just think you can find a person of your interest and start corresponding with them. You don't need to download any other programs, everything is in one app wich is so handy.
This service has a lot of useful features. You'll be able to find a soul mate, tell what you're thinking and doing. The main thing is that the system will look for the right people according to your criteria. There are no scammers in the app, as all information is tracked.
Users must have their own avatar, not one taken from the Internet and in no case someone else's. All fakes and fraudulent pages are immediately deleted. They also watch the description of the profile.
The program is easy understandable in the interface. You can scroll through uninterested people and stop on the profiles that match your interests. Users definitely like this app because it is really fast to find cool people on the internet and keep in touch with them.