Want to feel part of the wilderness and get rid of all the benefits of civilization for a while? Then you will definitely love camping. Pack all the necessary things, do not forget the tent and food. Invite your friends and take advantage of these best-dispersed camping apps for 2023.
They contain all the information you need about the location of suitable camping sites. They contain similar descriptions, photos, and reviews from other visitors. You'll also find interesting facts and tips from experienced travelers. Try all of these apps or choose the best one from our list.
Find more places to go using these best camping map apps.
Recreation.gov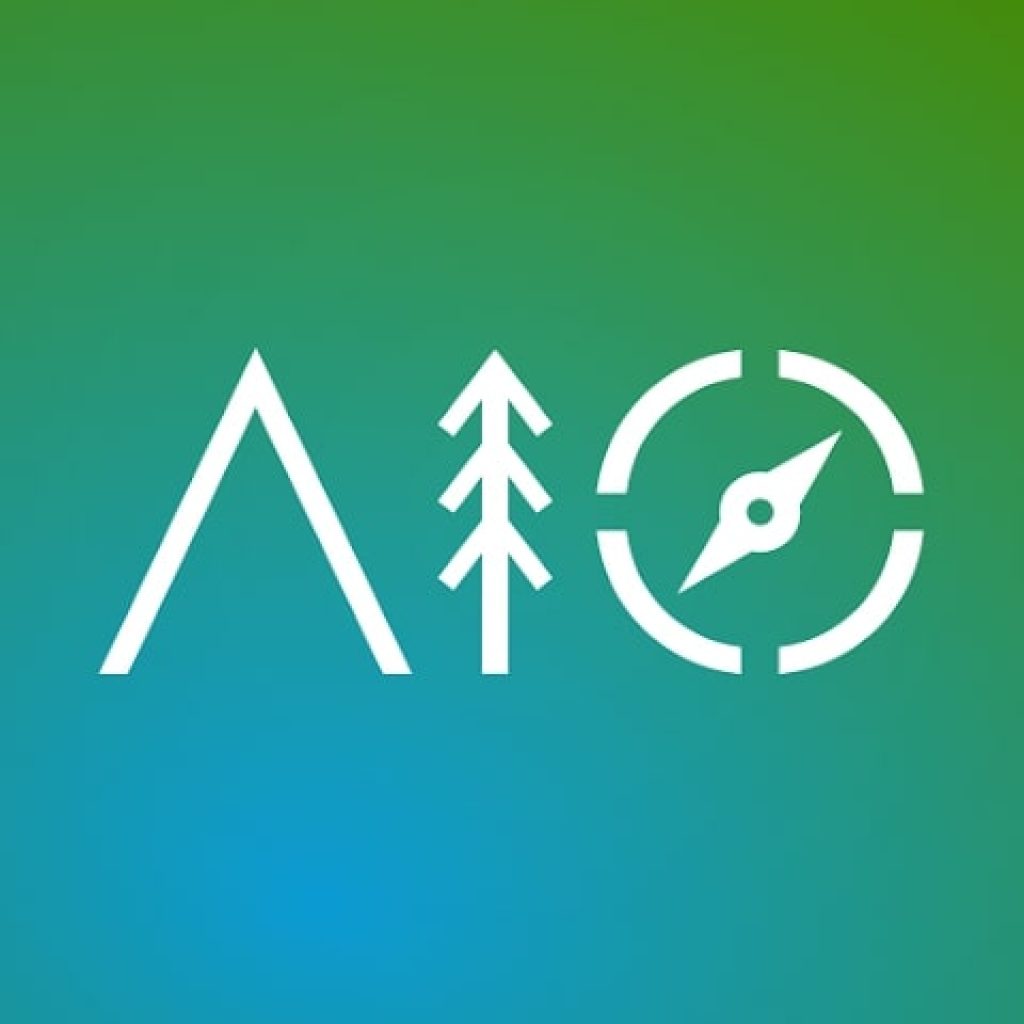 The Recreation.gov app can help you book any suitable camping spot. Here you can find the perfect place to stay.
Thanks to this program, any user can find out all the necessary information about a camping place and even leave a reservation. You can search for a campsite all over the country online.
You can connect personalized camping location recommendations based on where you are. Use filters to select locations based on your desired parameters.
Through the app, you can also view up-to-date photos and maps of your campground. The development updates your camping reservations and availability, so you'll always be aware of any changes.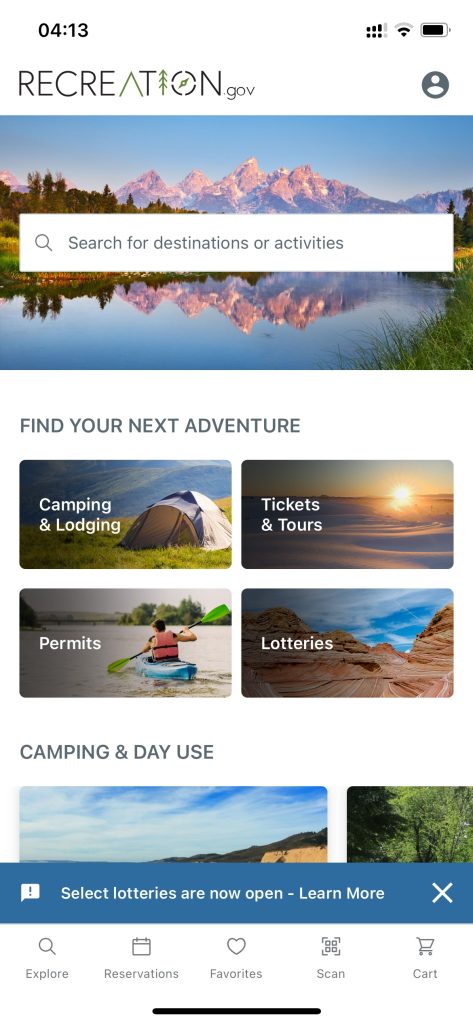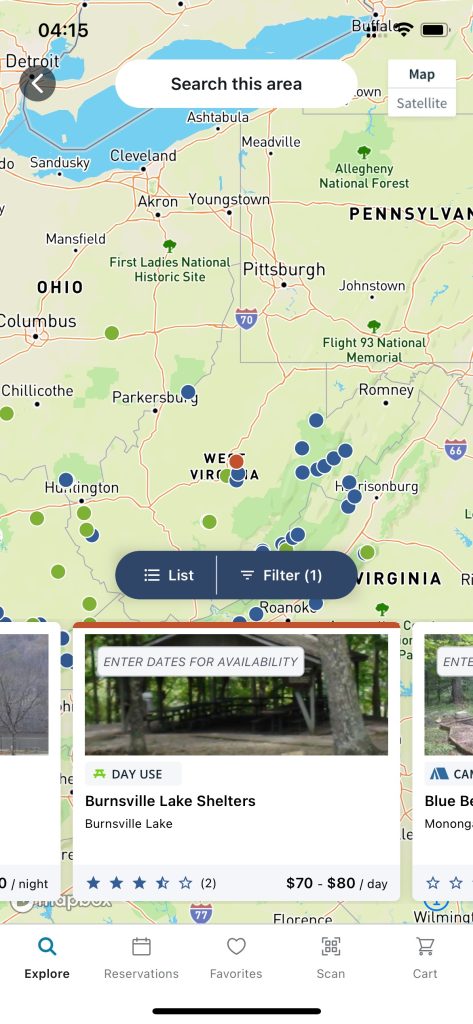 Camping and other events you will be able to pay with a QR code. You can also find out about tickets, important events, and activities in the app.


You may also like: 7 Best Tent Camping Apps (Android & iOS)
FreeRoam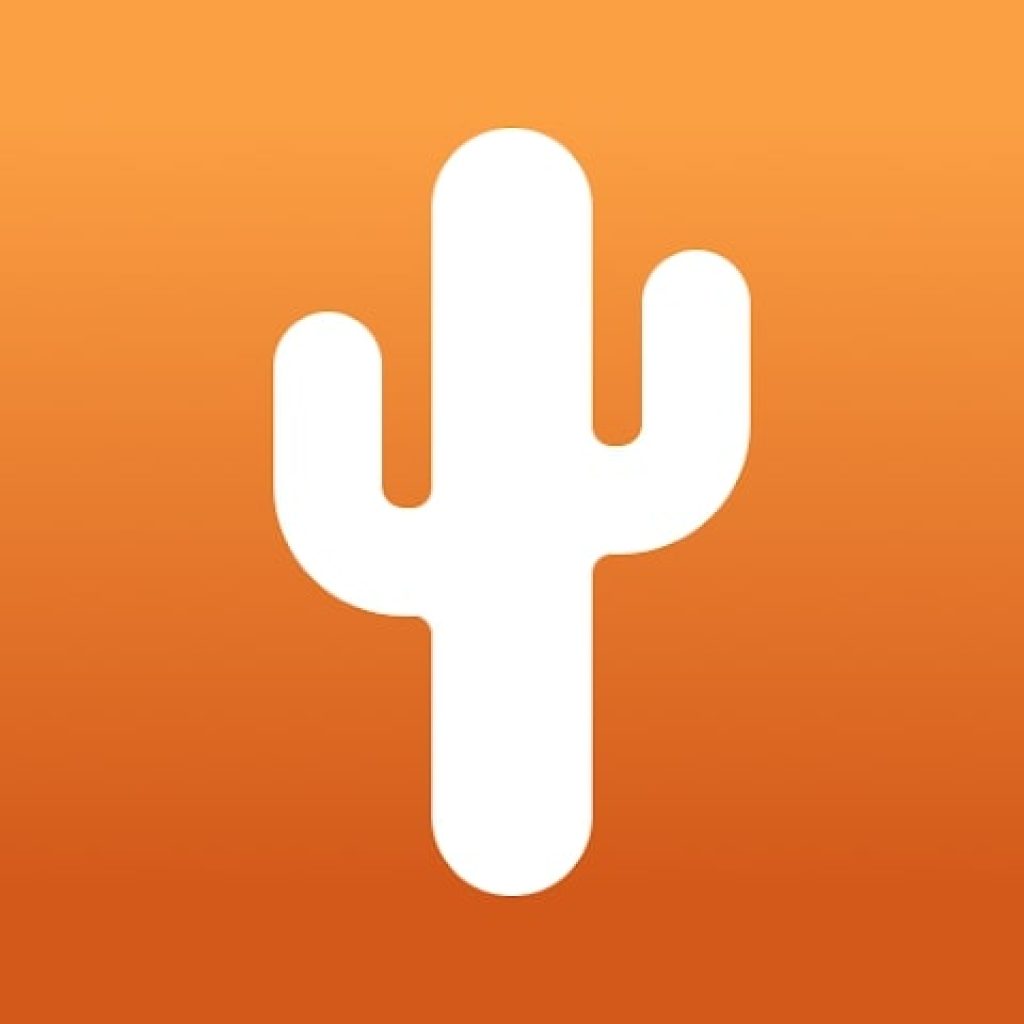 FreeRoam camping app is great for outdoor lovers. On the platform, you will be able to find the most suitable places for you.
Use filters to identify places by weather, safety, number of people, and so on. You can also explore maps of the entire United States. They will mark locations with water, power points, cell phone service, and more.
The app has a video about the campground you're interested in. You can explore the roads leading to your vacation spot, and see comments and photos.
This service helps you find night parking lots, clubs, casinos, and stores. All of them will be displayed depending on your route.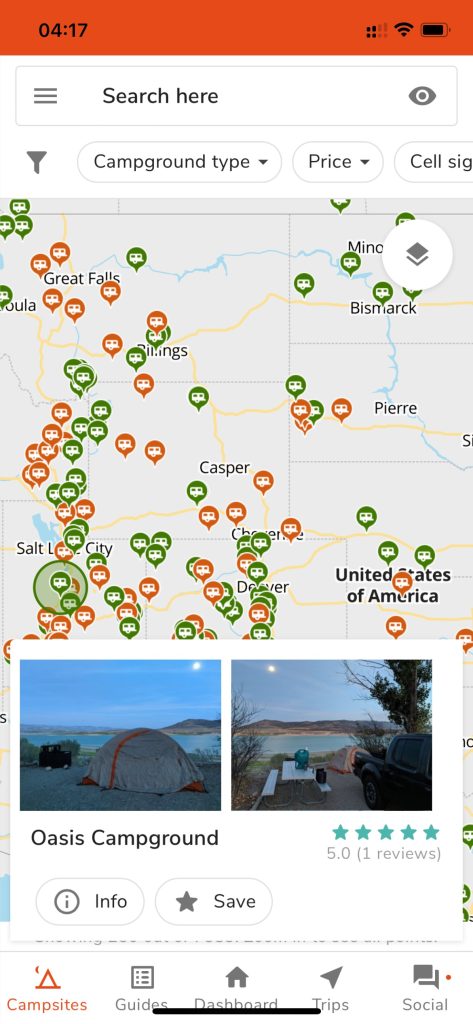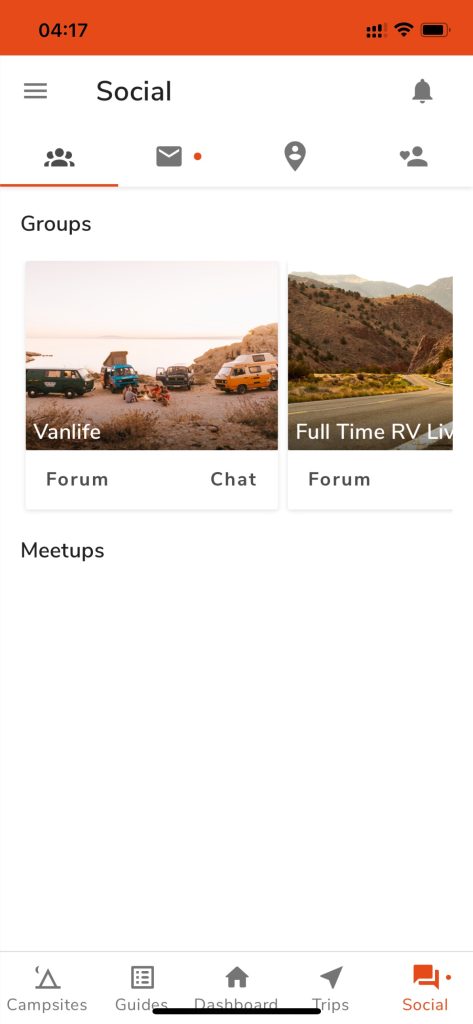 In the app, you can meet other people, share experiences with them and learn useful information for yourself about camping places.


Hipcamp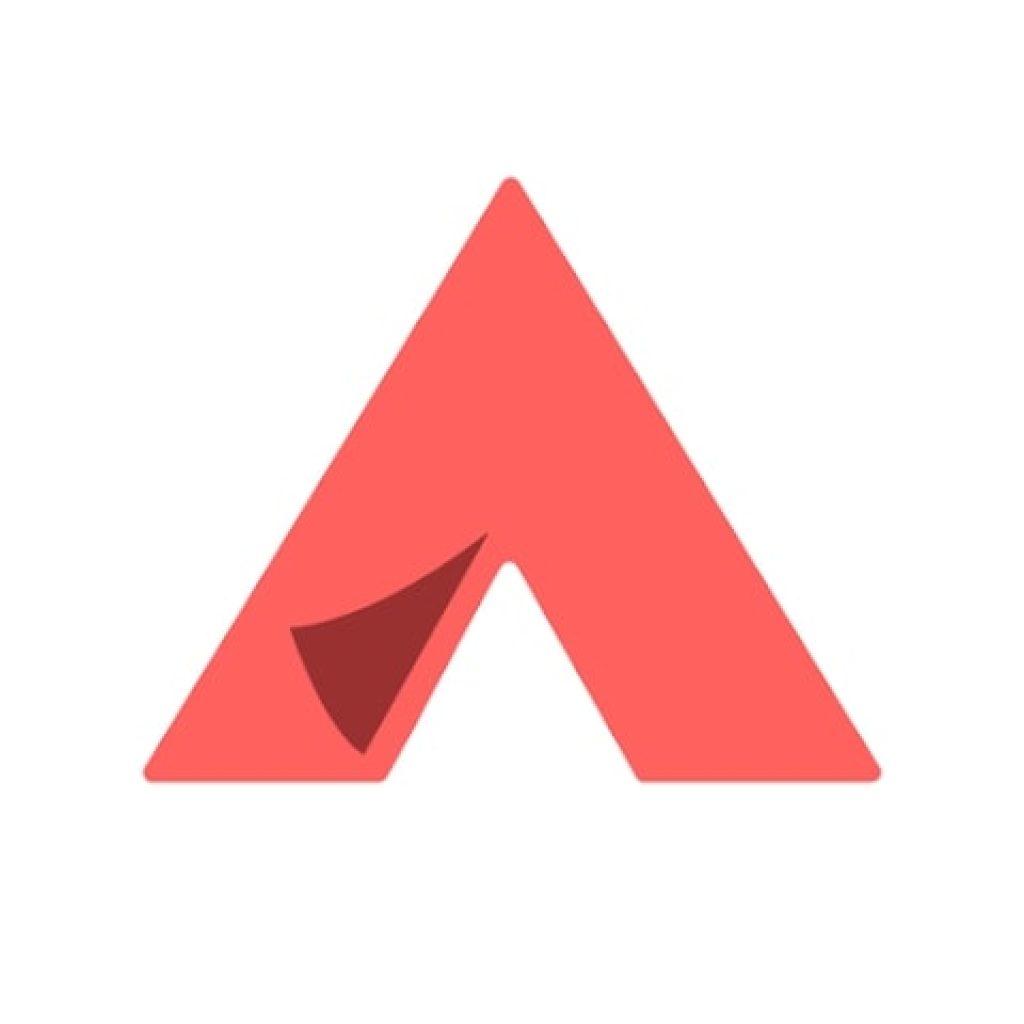 The Hipcamp app helps you find the perfect place to camp outdoors in the U.S., Canada, and Australia. You can use it to book your campsite, parking space, lodge, and more.
In the app, you can find out all the relevant information about the chosen place. You have access to photos and reviews of visitors.
There are filters here to help you find a cabin or campground by the parameters you need. Find out online about reservations and availability, and plan your vacation.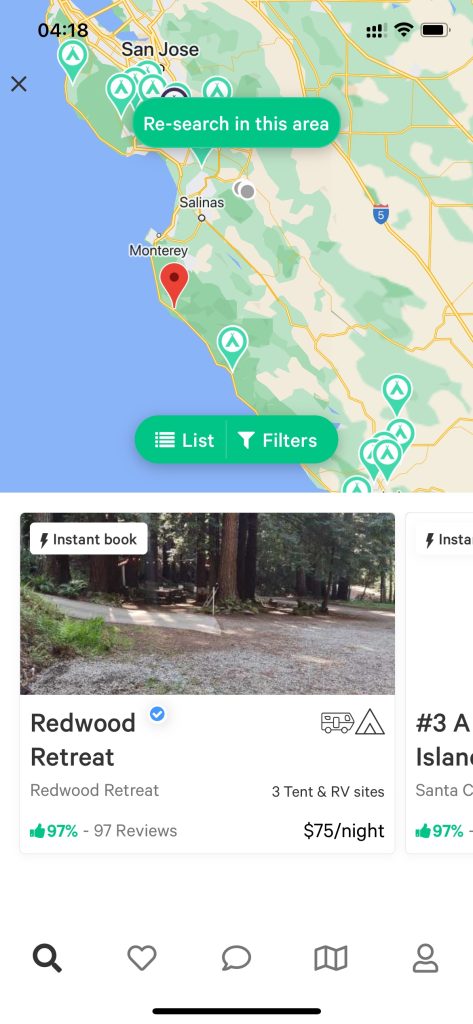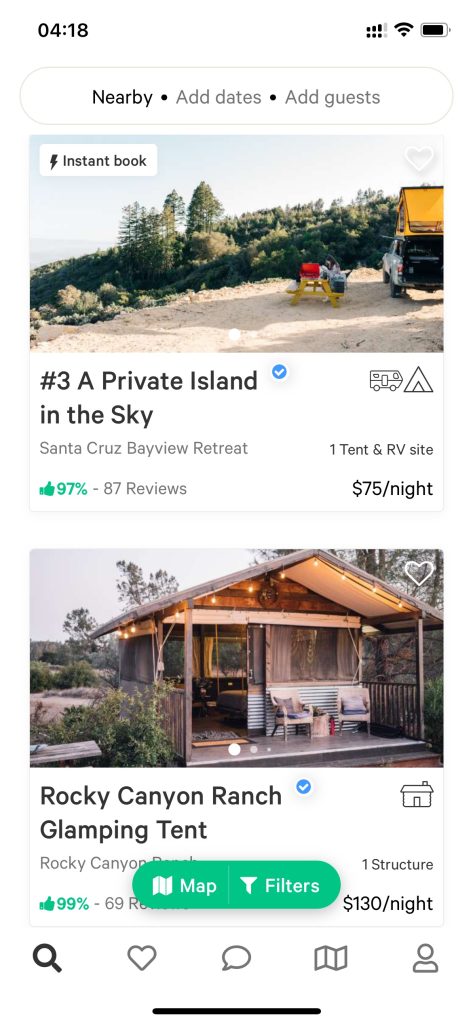 The app lets you find places no one else knows about. You can find a unique campsite or lodge in a national park, private farms, forests, and so on.


The Dyrt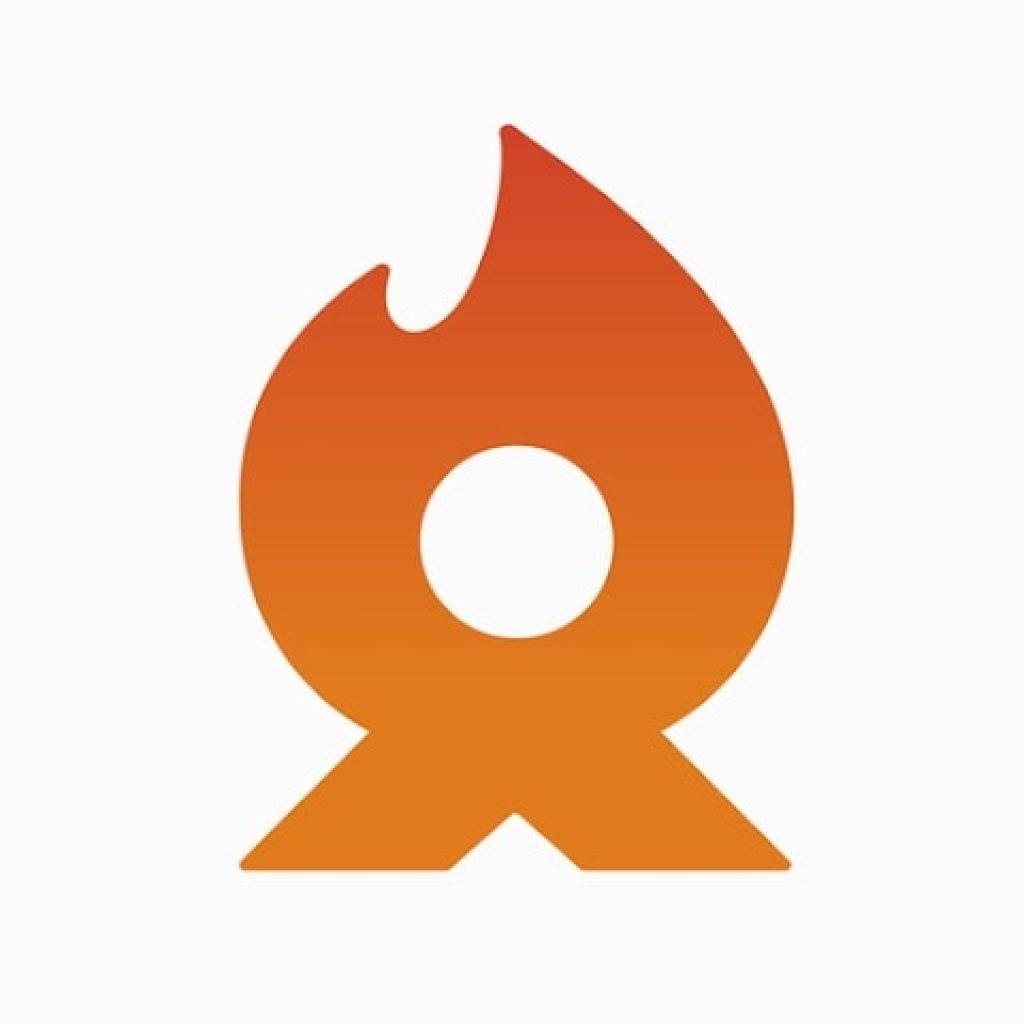 The Dyrt app will help you find any place to stay in nature. Information about rentals, cabins, campsites, and more is available here. You can find any suitable place for you throughout the United States.
You can also put your property up for rent in the app and get income from it without being charged a commission.
After downloading, you'll have filters available that you can use to find your vacation spot by distance, presence of bodies of water, industrial areas, and so on. You can also see photos of campsites and read reviews from visitors.
In the app, you can book a place to stay, for free. To do this, you need to activate the PRO status. For PRO status owners, extra development features are available. For example, you can plan your trips and mark them on your future itinerary.
You can use maps with notes on the availability of kipping, cell phones, and so on. Save all the information you need for offline use. Discounts and great deals will also be available to you.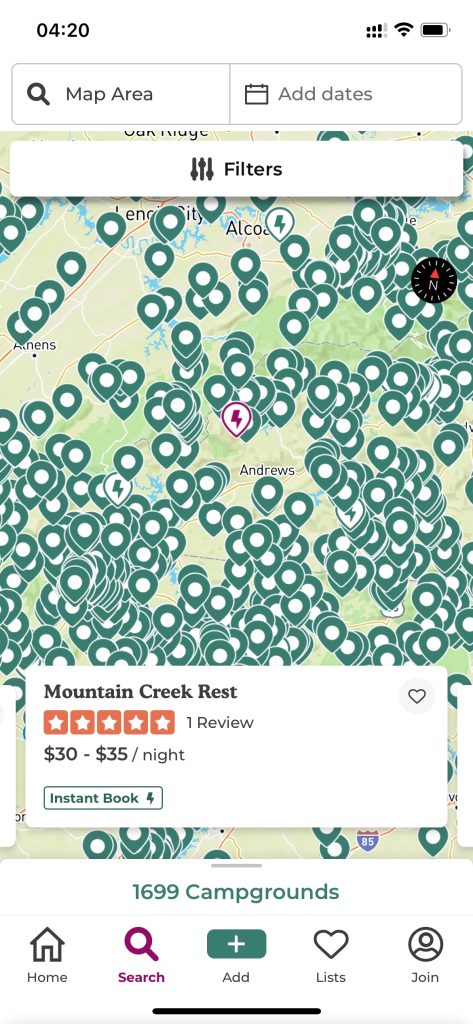 You can register and post your property so other travelers can rent it. Make money on vacation rentals, advertise your offer and get bonuses.


You may also like: 11 Best RV Rental Apps & Websites in the USA
ReserveAmerica Camping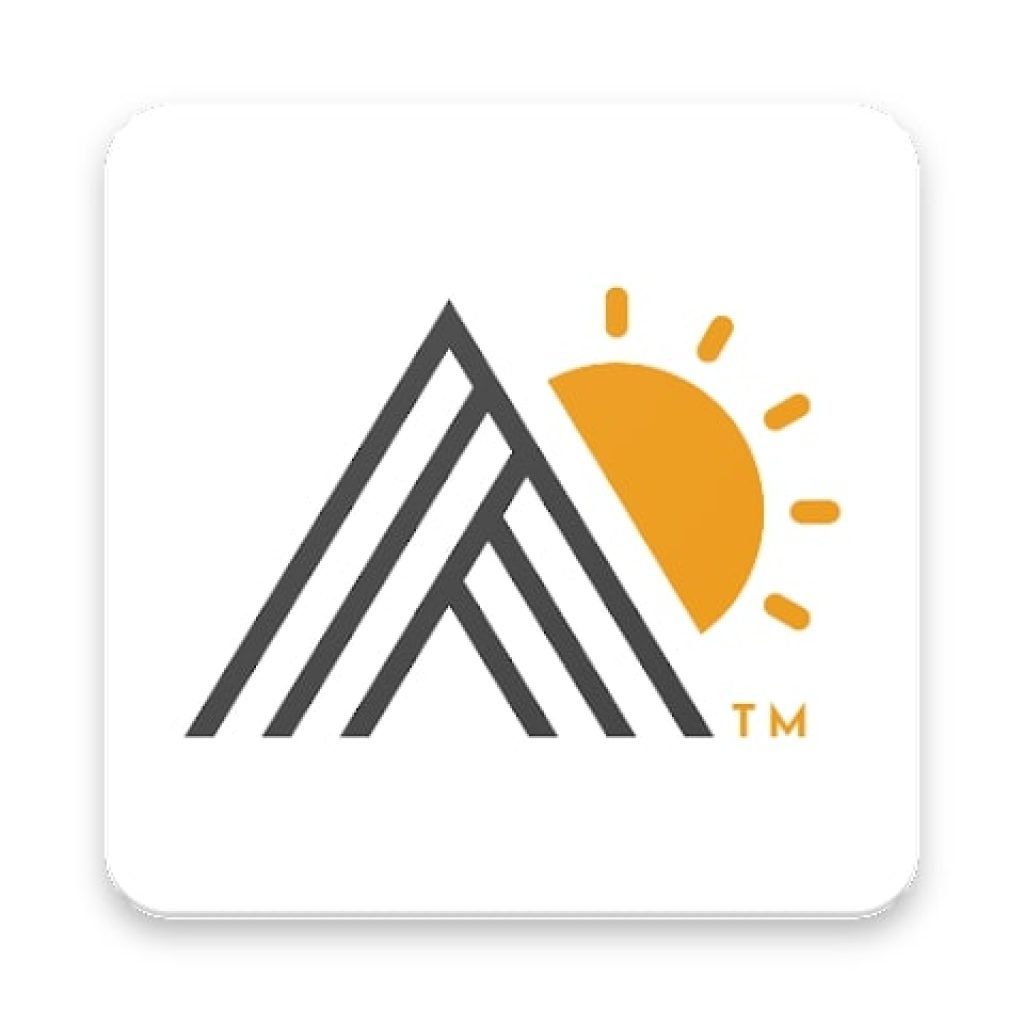 The ReserveAmerica Camping app gives you all the information you need about campgrounds, homes, cabins, and other vacation rentals across the United States.
On the platform, you will be able to find the most suitable place for you by distance, date, availability of water, and other amenities.
You will also have access to up-to-date photos and comments from other users. You can save your search history so that you won't lose the found data after leaving your account.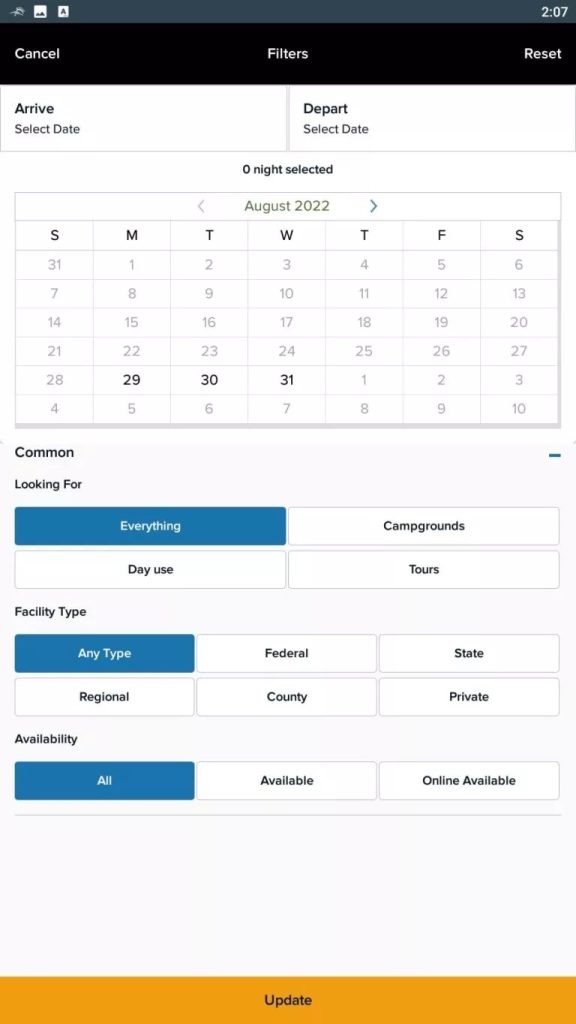 Every user can mark and place the found place to his favorite, lay a route to it, and see pictures and comments. You can book a place in the app and through the contact service.


Sēkr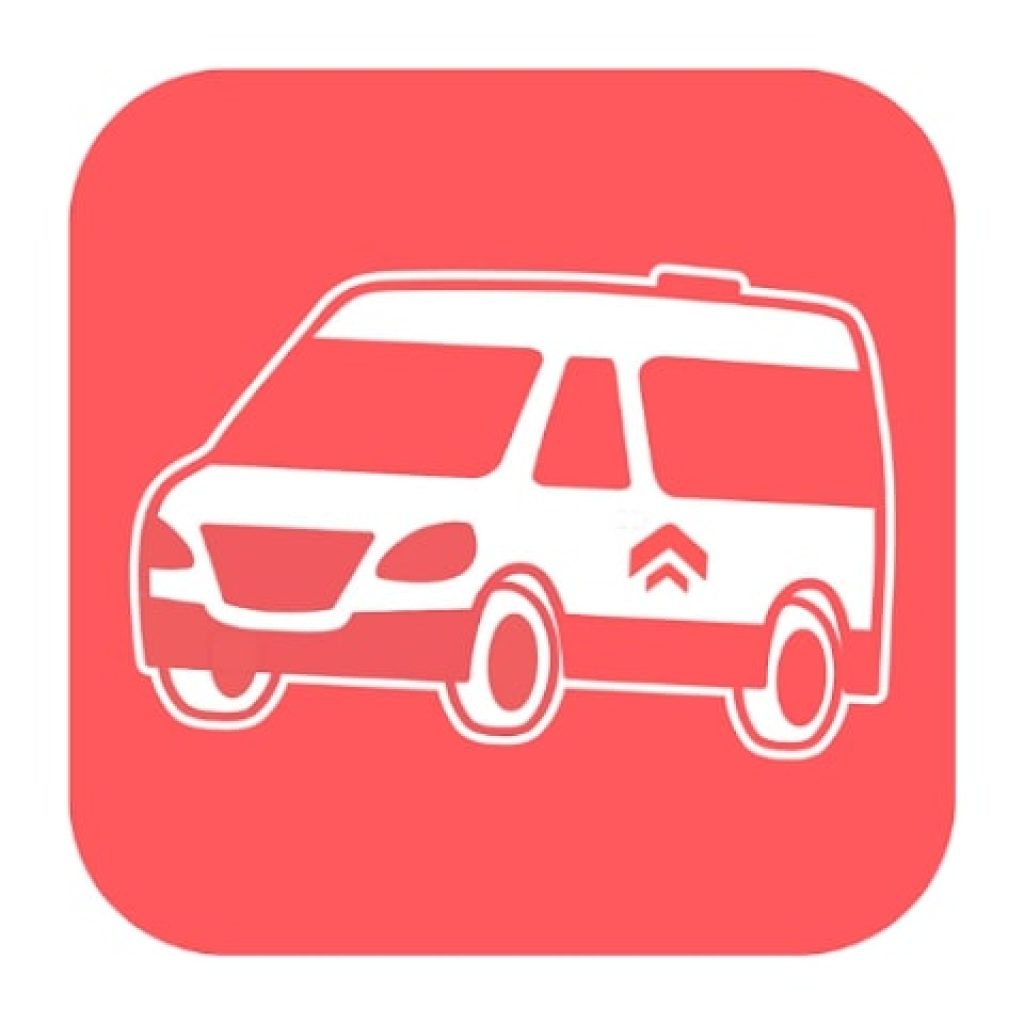 The Sēkr app will help you find the most suitable place for outdoor recreation. Through it, you will be able to book and find out all the necessary information about the camping site.
Use the free camping search service, including filters to sort the sites found by factors important to you. Read other users' reviews and get to know your future campsite from its photos.
The app also shows available free overnight parking. Through the service, you can connect and communicate with other tourists who are vacationing near you.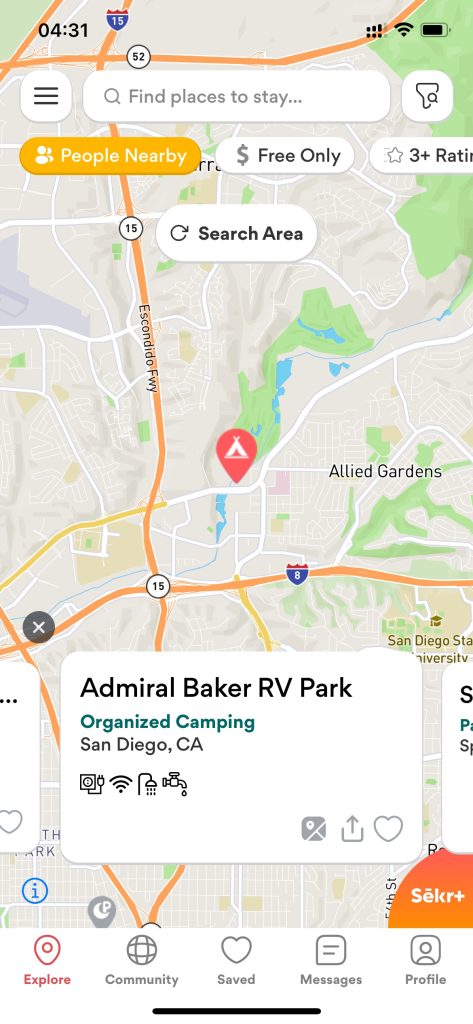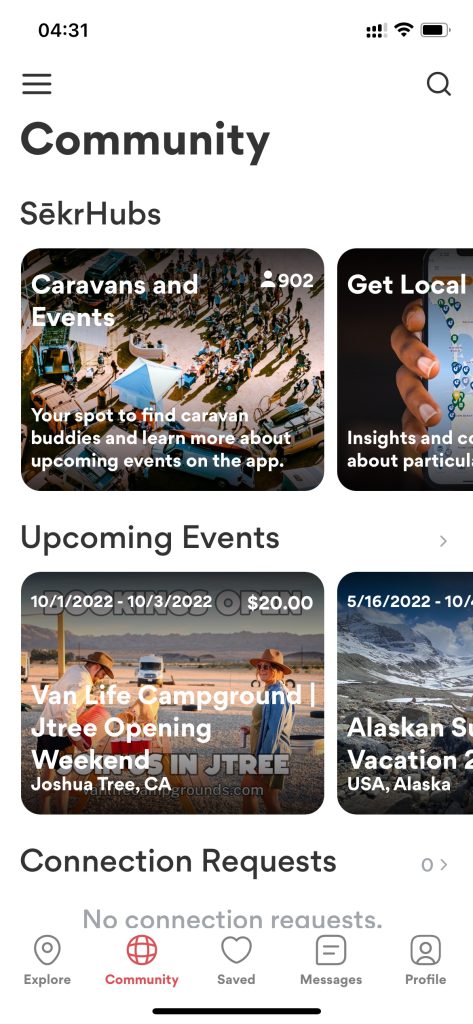 You can find gas stations, rest stops, parking lots, stores, and more on the maps listed in this program. You can access all the information offline after you save it in your account.


You may also like: 9 Free Vanlife (RV) Apps for Android & iOS
Caravanya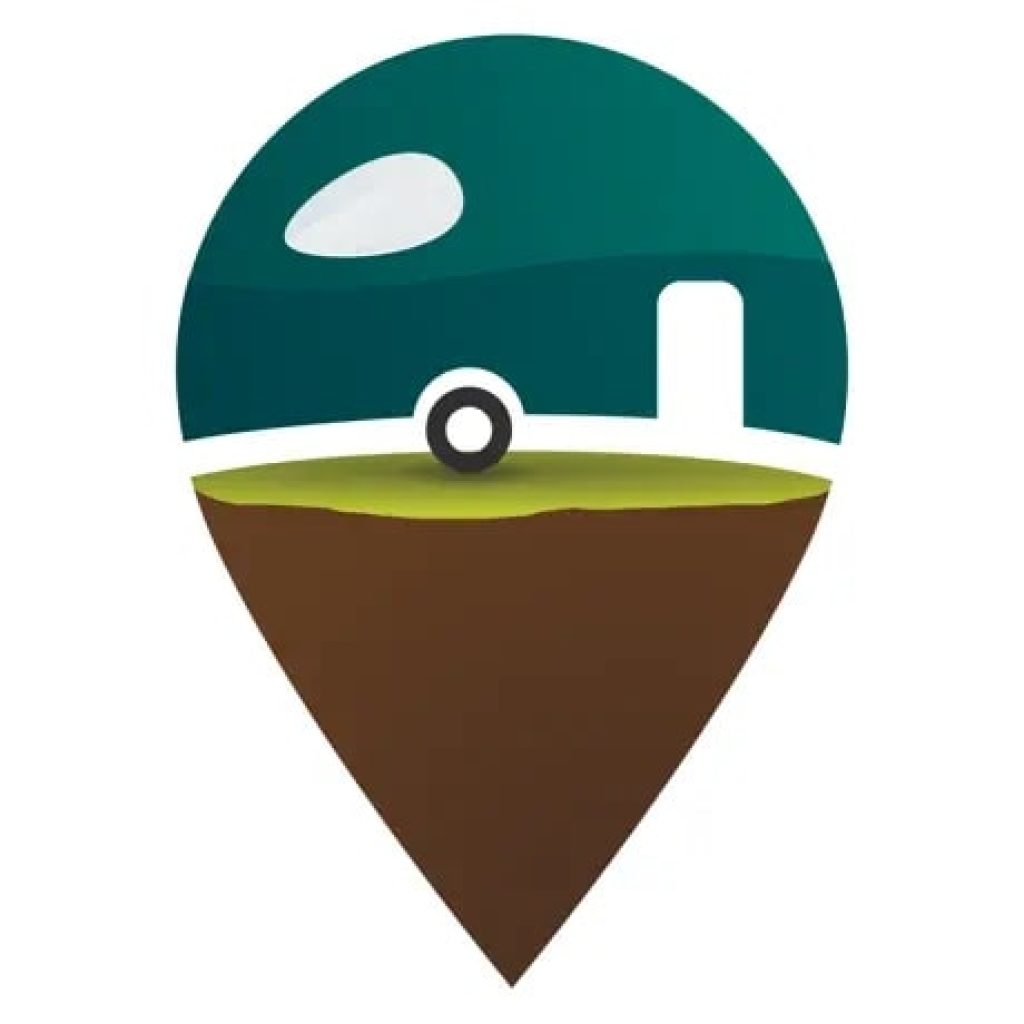 The free Caravanya app is designed to find parking lots and campgrounds for outdoor recreation. You can use more than 40 filters to find the perfect place for you.
In this app, you'll find all the current information about the campground, its photos, and even reviews from other visitors. For convenience, you can make your own list of favorite places and enjoy them with friends.
This program regularly features new outdoor recreation sites around the world. You can even go to wild places where there are no people. The service is completely free, so anyone can take advantage of its functionality.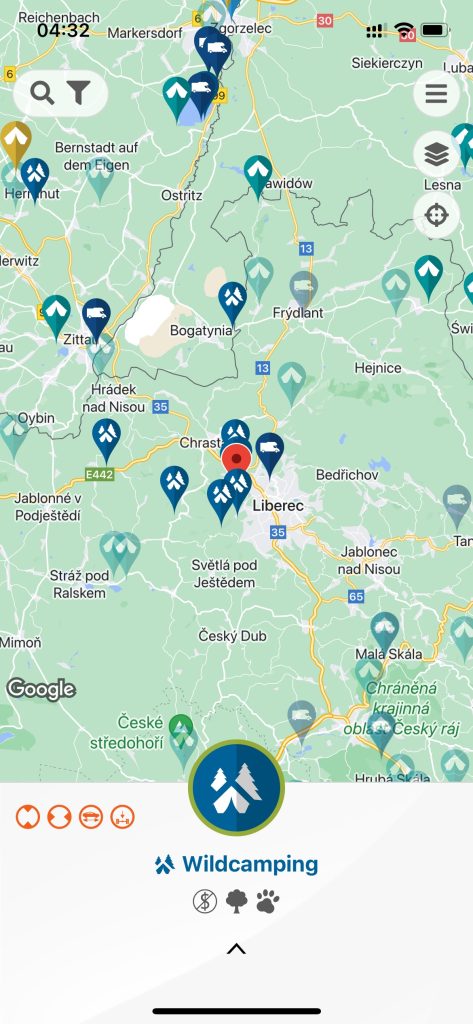 After visiting one or more campsites, you can leave your photos and reviews to help other users choose their vacation spots.