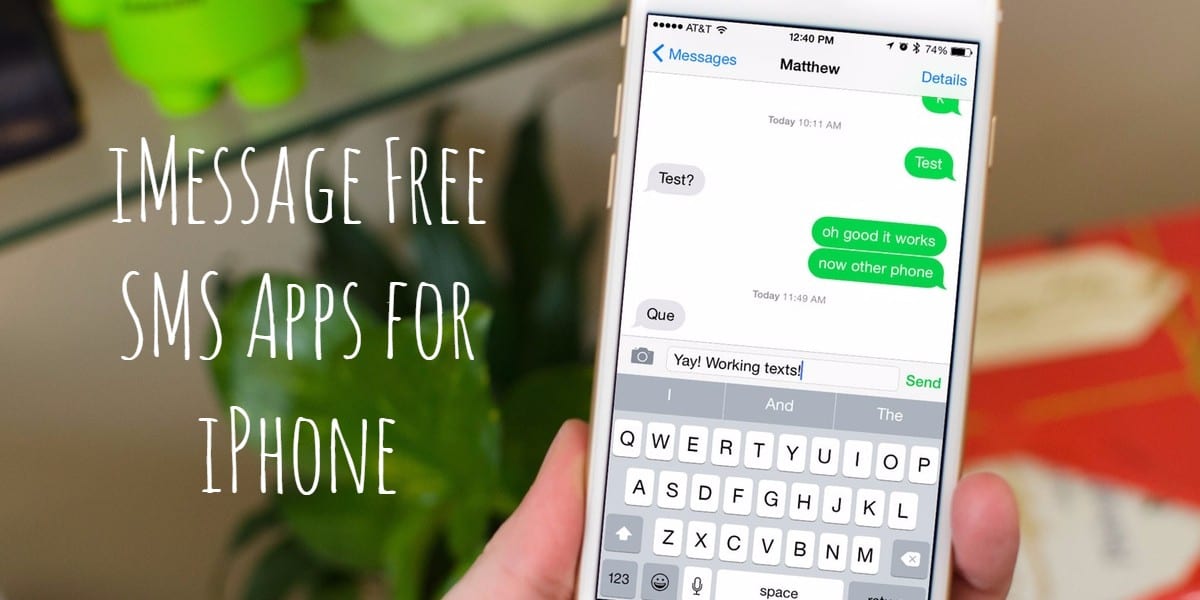 A few days ago there has published the post about  Top 17 Best SMS Apps for Android . Now, it is time to present you a collection of the best free SMS Apps for iPhone. 
Speaking about SMS apps, we remember these days, when Mark Tsukerberg had learned at university  and hadn't created the Facebook yet. Mobile phones were pretty simple to use, pretty-pretty simple. And all things we could do with it were making calls, writing SMS messages and playing " Snake". A few years later smartphones occupated the market and there was a need of improving the market of Apps , including SMS apps . 
Since then they have become more colorful, graceful. The majority of apps avoid irritating including ads, which is also a plus for a user. Moreover, SMS apps don't require an internet access.
We prepare for you several best iMessage international free SMS for iPhone. 
1.Text Free: Free Texting + Calling + MMS
A free app which provides you with a real US number, so you  text anyone, even if they don't launch this app. Send thousands of SMS , including  pictures (MMS) free , due to your data or Wifi connection. This app was created to keep you touch with your friends and family all over the world.
There are several nice features :
Apart from, you may call your girlfriend or boyfriend, say "Hello, what's app" to your grandparents, ask parents about may you go out tonight or not or order a pizza . All calls are free and available because you have your unique US telephone number.
Moreover , Text Free: Free Texting + Calling + MMS is a good app for group texting. If you need to discuss something in a group distantly, it will be the best way to do it. The most convenient and fast.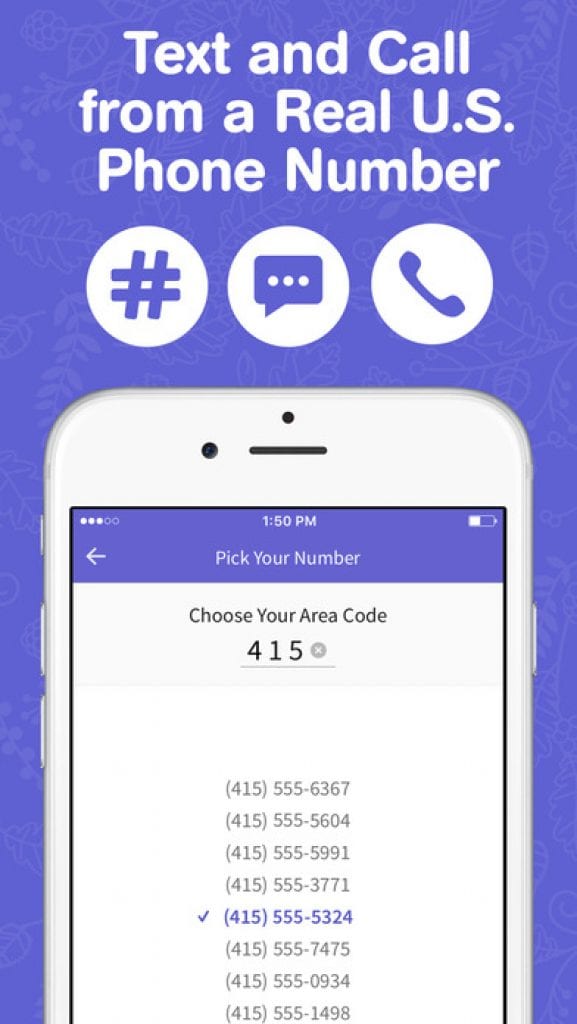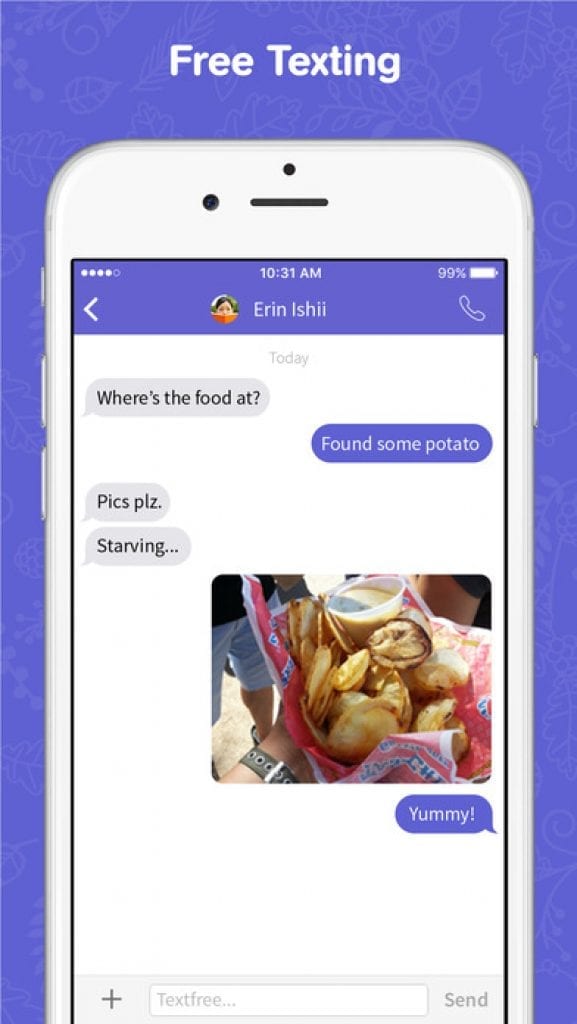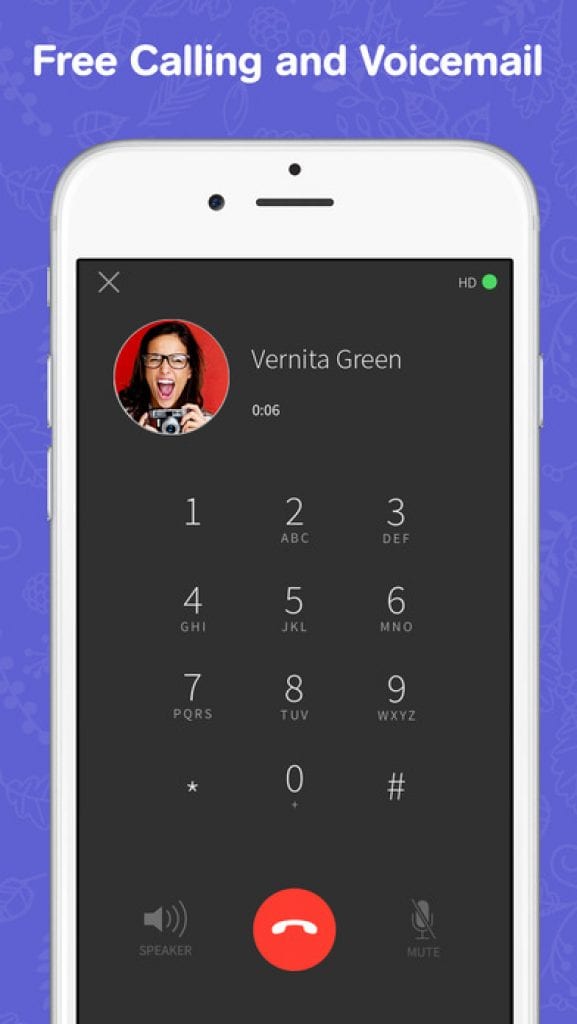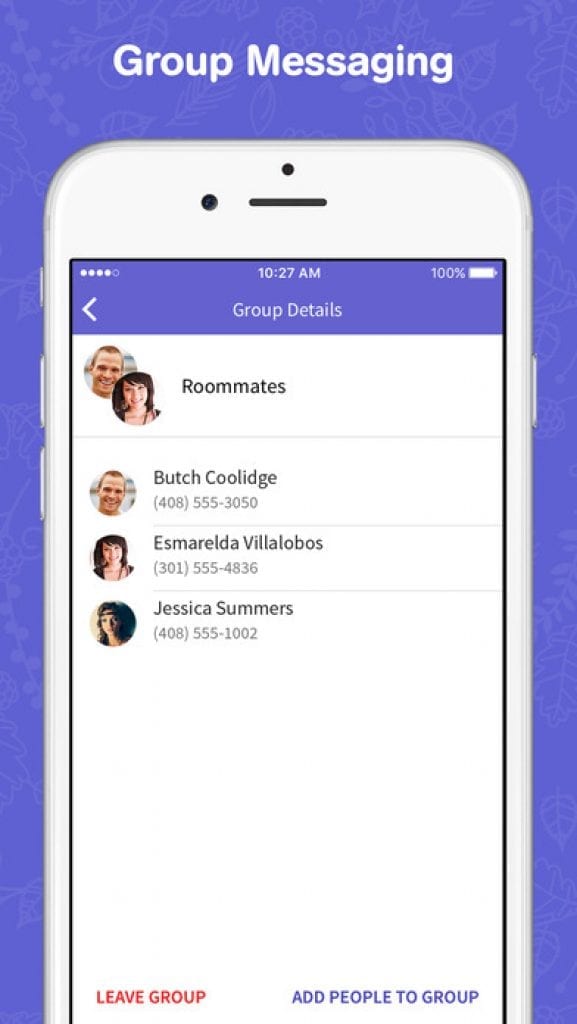 2.Text Me! – Free Texting and Messaging + Free Phone Calls + Free Video Call
TextMe is a friendly-to-use messaging application with a beautiful interface that allows you do a lot of everyday things with a satisfaction. For example, send unlimited text, voice, pics, video messages to any mobile phone number in the United States, Canada, Mexico and more than 40 countries in the World for free.
After installing this app by your friends as well, there will be available more curious options, including Video Calls! All you need is to choose a nickname( it can be everything from the name of your dog to your street name) and a texting number and share them with your friends via Facebook, Twitter or another social network and start texting!
In addition,enjoy sending large pictures, videos in a high quality and video calls in HDand adding  stickers.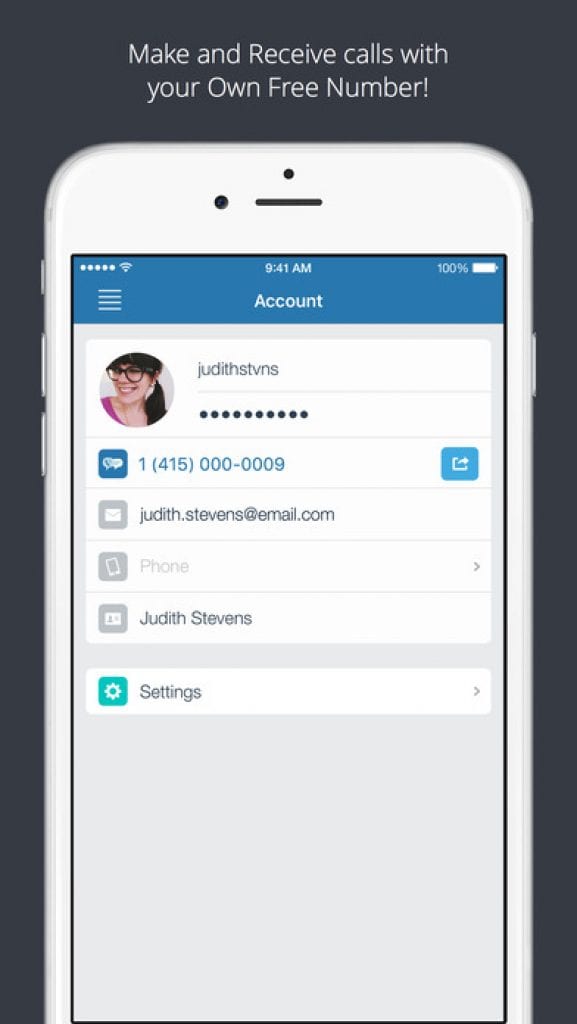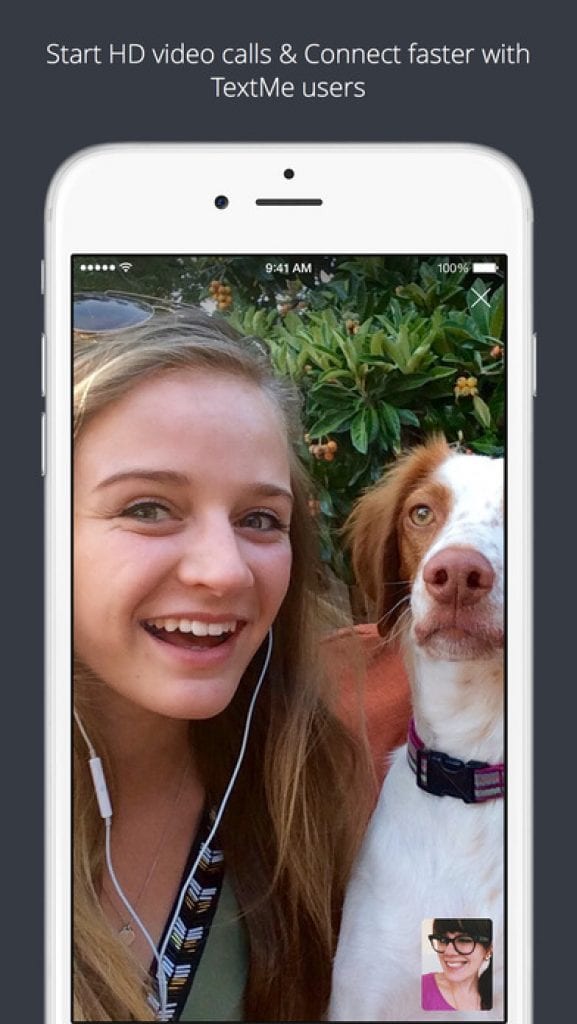 3. BulkSMS – SMS Text Messaging for iPhone, iPad, and iPod Touch
The main feature is that BulkSMS is connected with almost 800 mobile networks in 166 countries. It is the application, created to send text messages and receive replies. Nothing more, nothing less.
SMS is the only communication medium capable of reaching groups of people instantaneously and simultaneously, regardless of where they are.
The app is free,but, unfortunately, not all SMS credits are. You will need to purchase SMS credits via In-App Purchasing. This tool is not intended to replace your device's text messaging capabilities – it is a utility designed for bulk and group messaging. But you will get easy to use templates , access to phonebook and status reports so that to know is SMS delivered or not.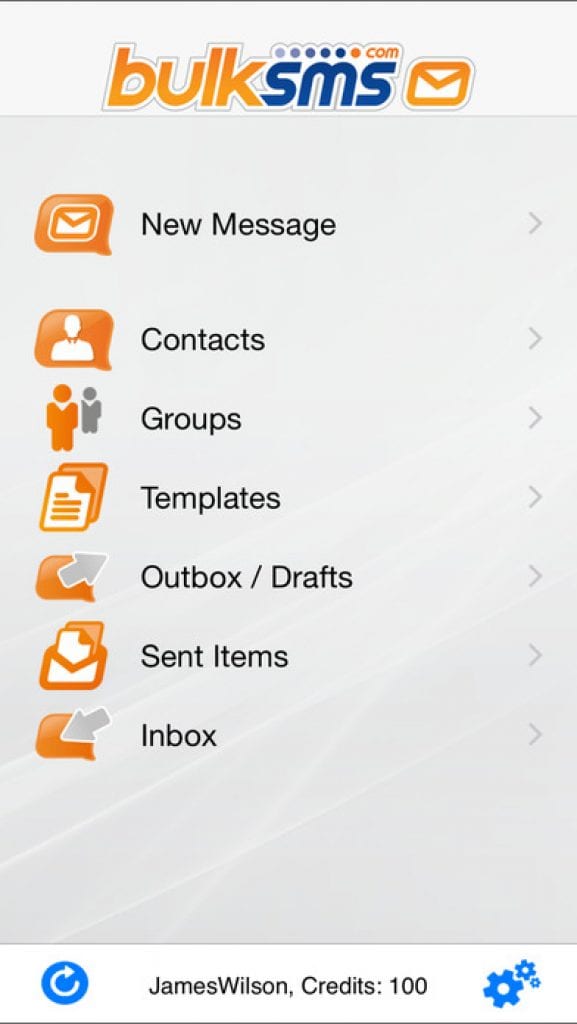 4.textPlus Free Text + Calls : Free Texting + Free Phone Calling + Free International Messenger
If you have friends or relatives abroad ,for example, in Canada, this app is a real find for you! You can text SMS  to any US or Canadian mobile number and call to textPlus users absolutely free.
We don't understand, why you continue to keep paying for expensive mobile phone plans when you can launch textPlus and get a lot of advantages without paying. You will get your personal phone number, unlimited SMS credits and Local + international calls for literal pennies to anyone at any number, even if they don't have textplus
We highlight that there are no contracts and  "surprise" costs. Turn your iPad, iPod into a phone and keep in touch with your family and friends all day long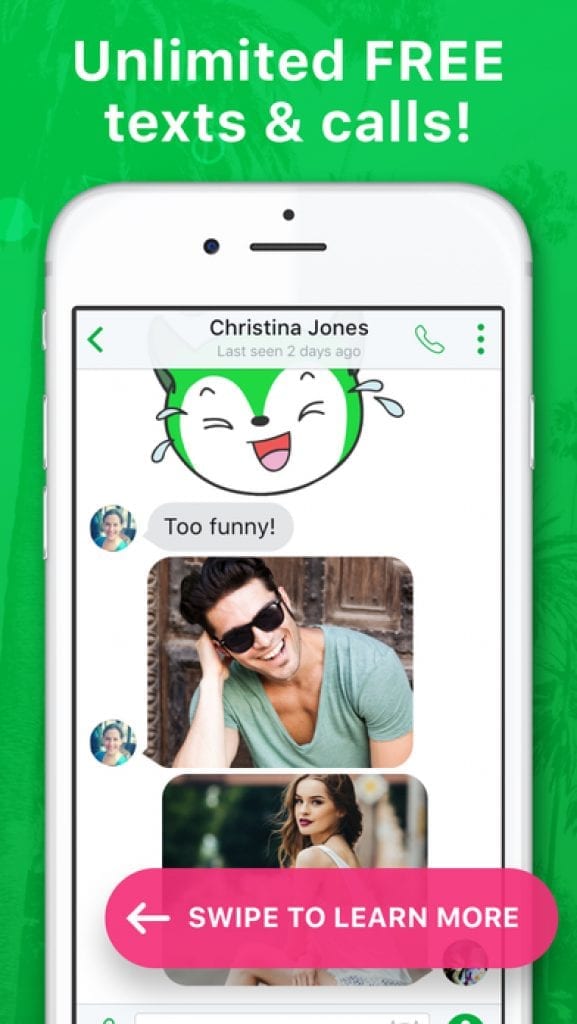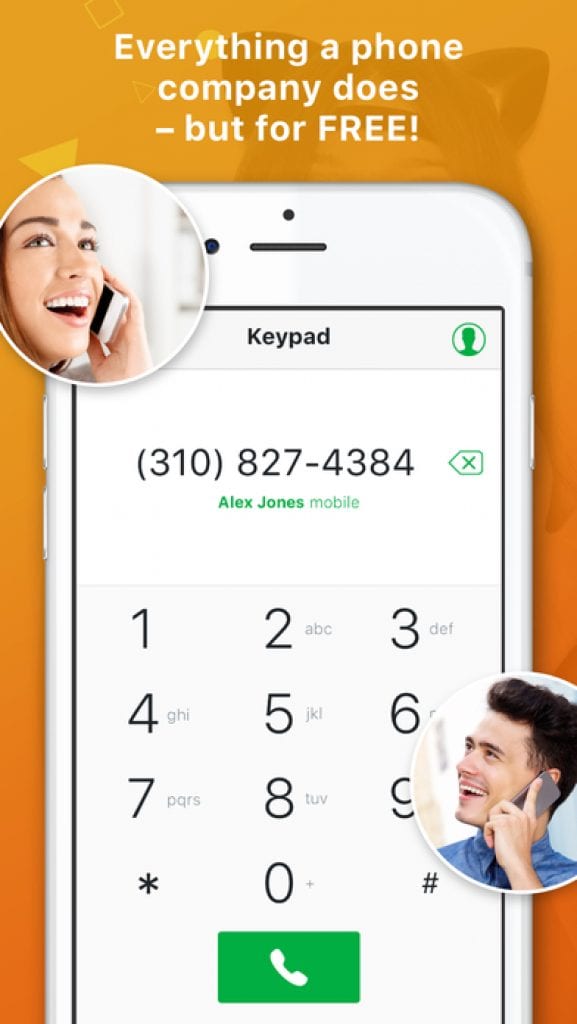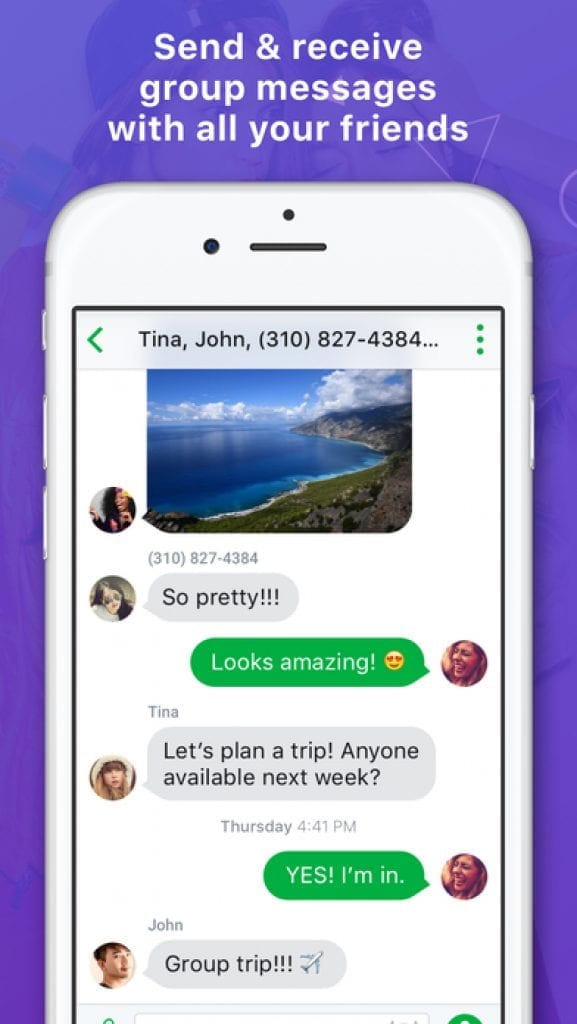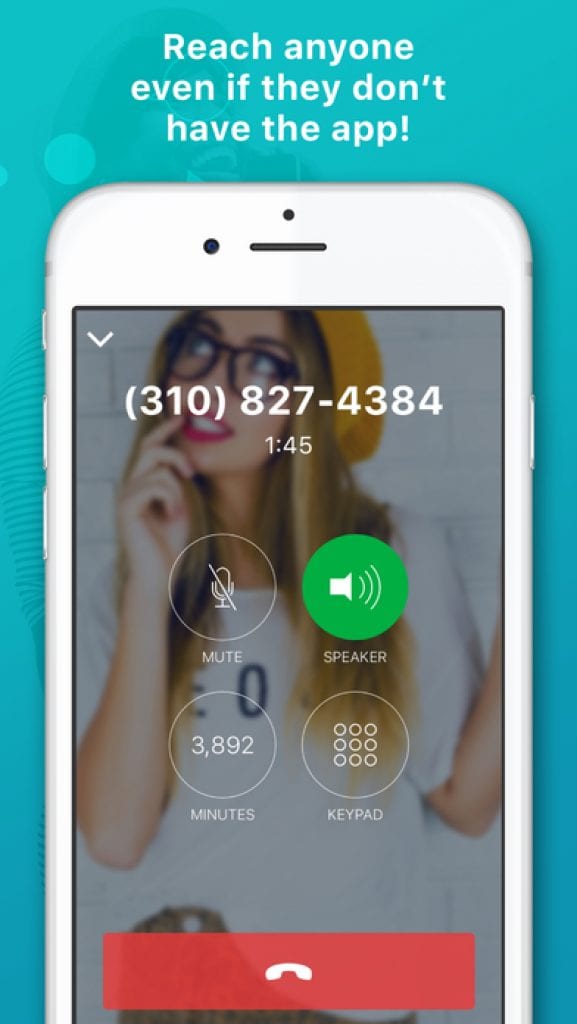 5.FreeTone – Free Calls and Texting for iPhone, iPod, and iPad
This app ,in addition to calls, allows you to send messages in an unlimited way. It is free, no trials, no hidden costs.
Unlike other apps, FreeTone provides you high-quality large sized pictures you send to your friends, HD video messages and video calls to all real U.S and Canada phone numbers. It doesn't require any costs because you will have your own real U. S number and will be connected with your friends and family via VoIP technology
It turns your iPod or iPad into a real phone . Call and text unlimited and absolutely free.
Contrary to similar apps, you do not have to pay anything or earn credits to call any U.S. or Canadian number, whether they use the same app as you do or not. Watch out for their fine print! FreeTone charges you nothing to make phone calls to US and Canada phones.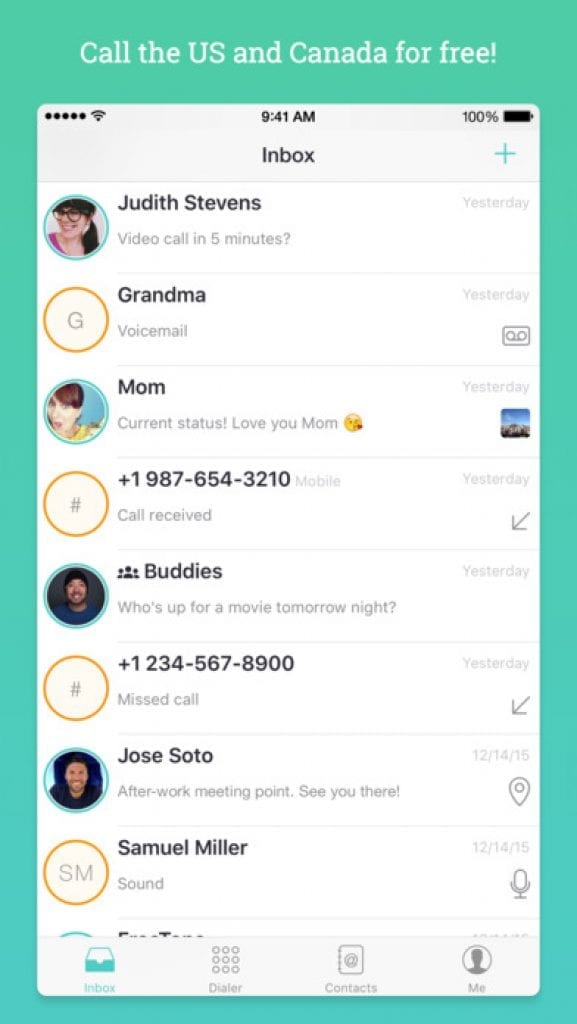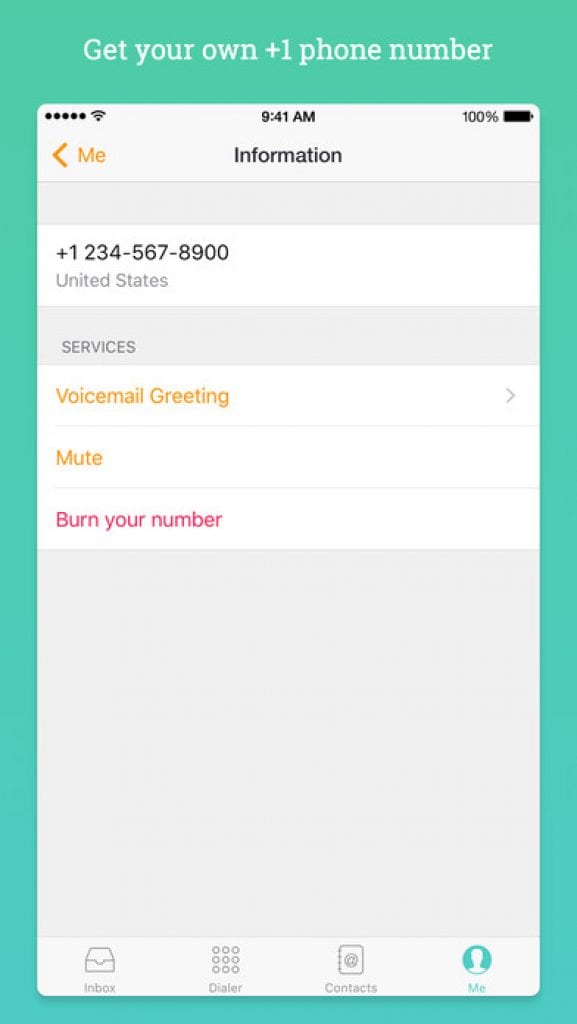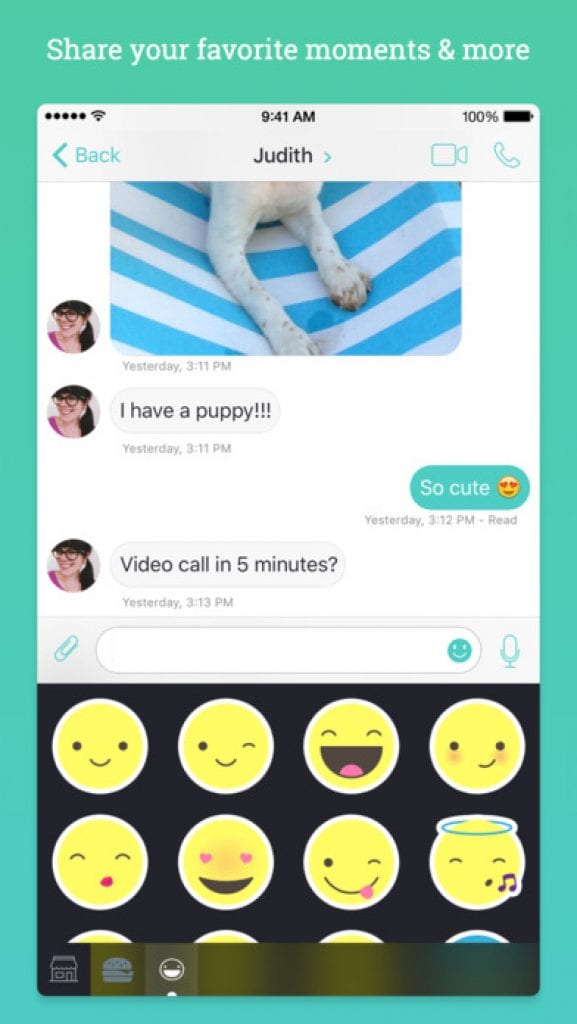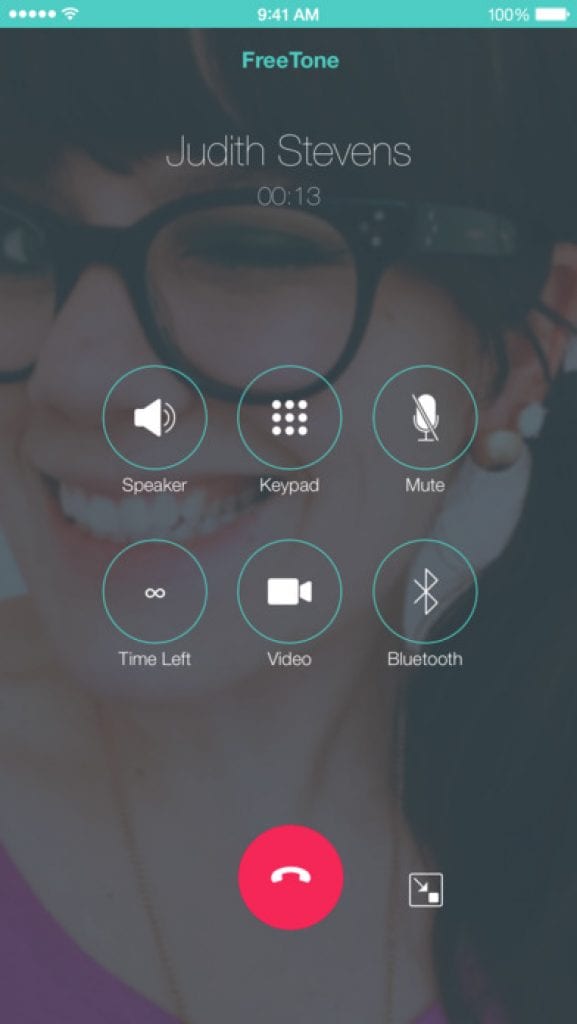 6. Smiley Private Texting – send private SMS messages from a free new number
As you understand, this app allows people to send messages incognito or without any names and other information.
Private messages are perfect for those who want to ask something but don't want to show himself to public. Or you liked a guy or a girl on the street and you would like to communicate with them closer, but you don't ready to show yourself , actually.
There is no registration and any requirements. All you need is a phone number you would like to text and a few communication skills. Send as many texts as you want.,your contact will see them come from your new number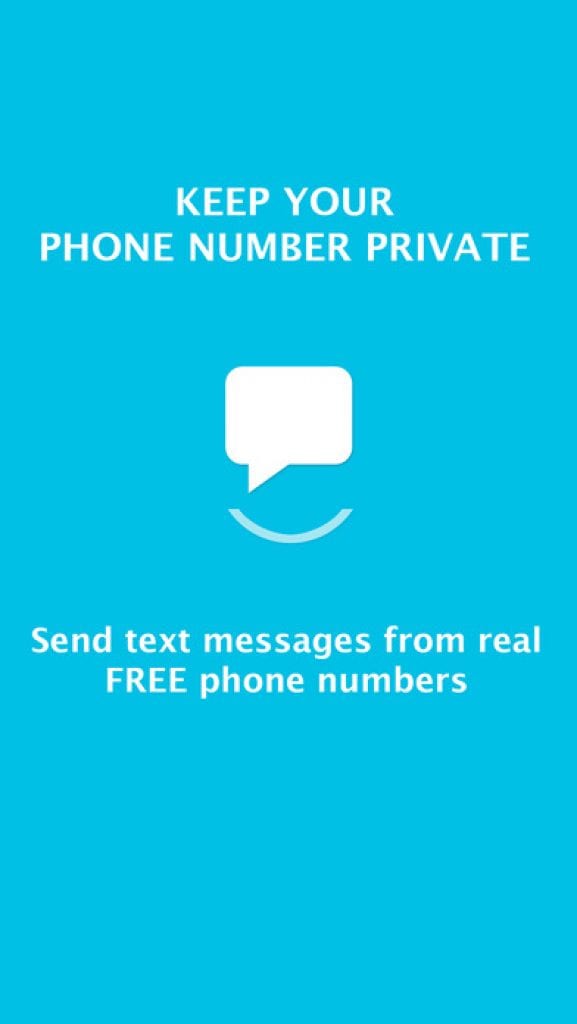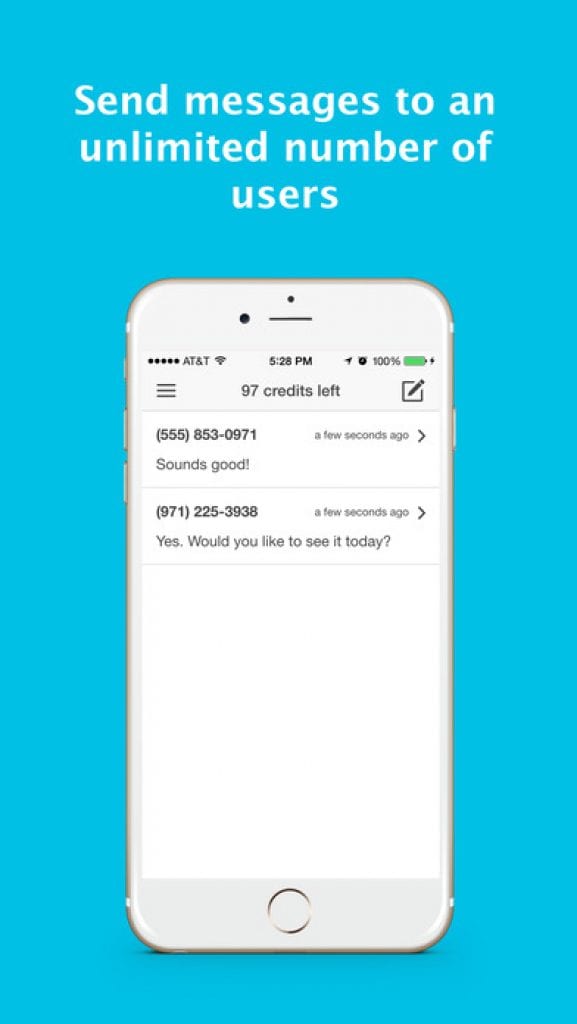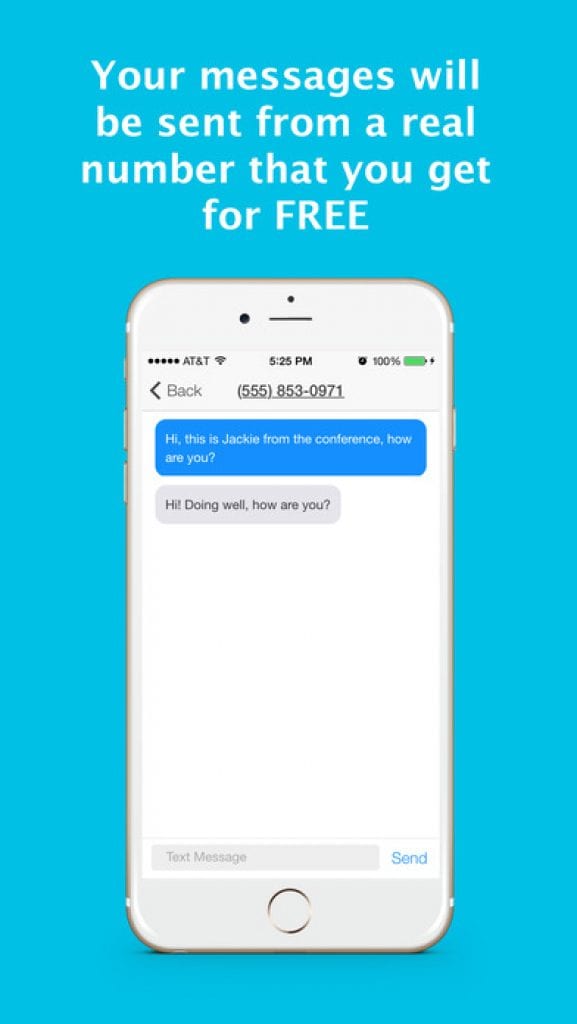 7. Color Text Messages+ Customize Keyboard Now Free
Who said that text messages are black words in a speech bubbles? Exactly, not we.
We present you "Color Text Messages+ Customize Keyboard Now Free"- the app which is absolutely  different from its competitors. Verity of styles , ways,and effects is limitless ( actually, not) but you can customize your messages with VARIOUS effects: colored bubbles, colored texts, cursive fonts, textured bubbles, cartoon themed, love themed, bold, or italic stylings! Choose colors for font and background, change it ,adding special effects, make the app yours.
And if you can't decide which color is better , "Random" is a real find for you. Just tap it, the app will select it, you will enjoy it or tap again.
Also, you can share your masterpiece via WhatsApp, Facebook, Twitter and etc.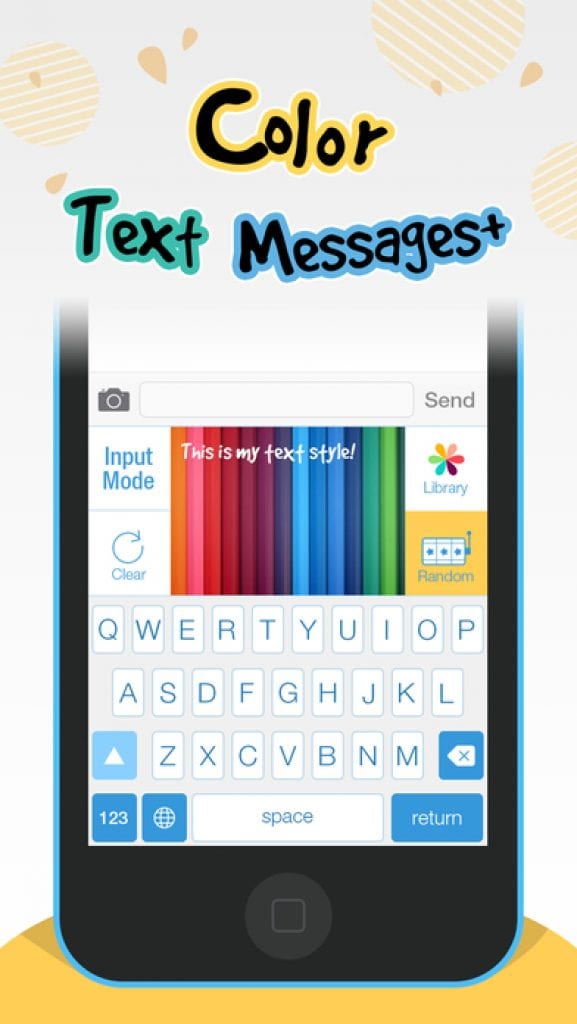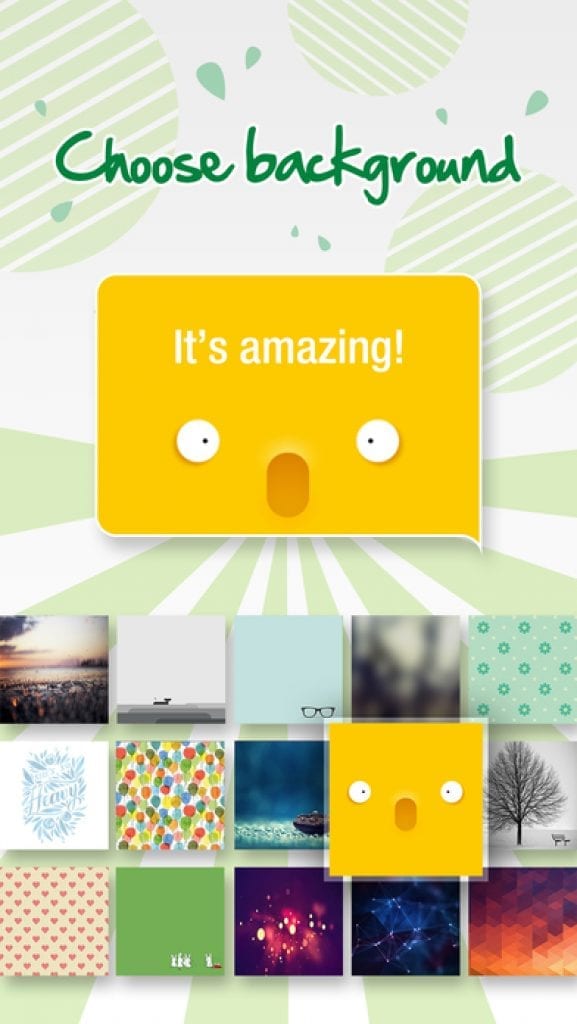 8. CoverMe Private Texting Messenger
If you are interested in security and private texting so that nobody doesn't have an access to your SMS messages, this app will make you happy.
At first, you will have a full control over messages. you will get notifications if the recipient has read your message and  you can recall or remotely wipe messages . It is a unique app which provides you with sensitive photos & videos, with an impenetrable vault for protecting your personal contacts, call logs, messages, documents, notes, diary, passwords, and private photos & videos from prying eyes.
For the extra privacy, use Private Vault. The encrypted vault is invisible and completely impenetrable without the password. Even if your device is lost or left unattended, your private information is absolutely safe.
Moreover, there is a nice interface which will make chatting more pleasant.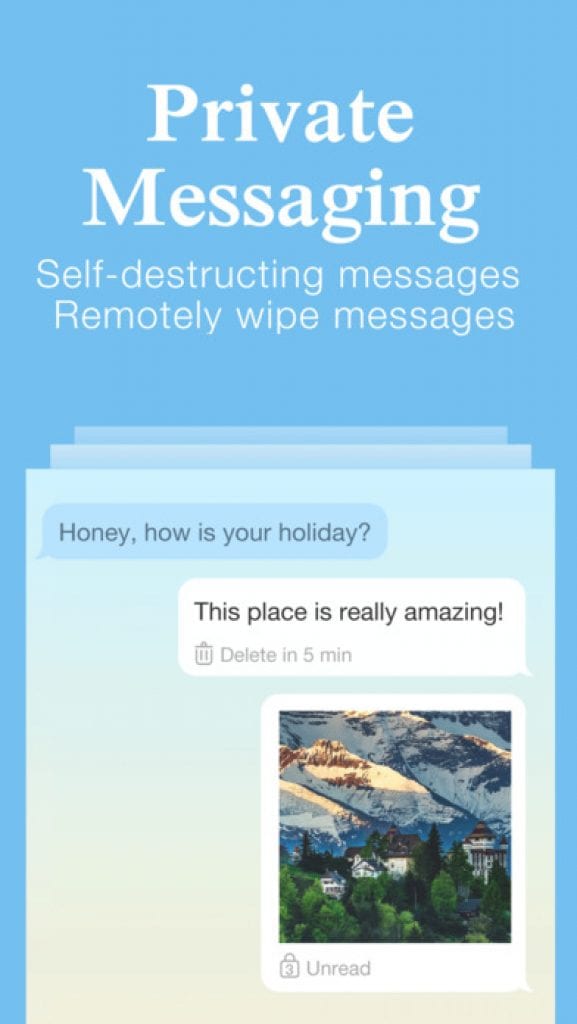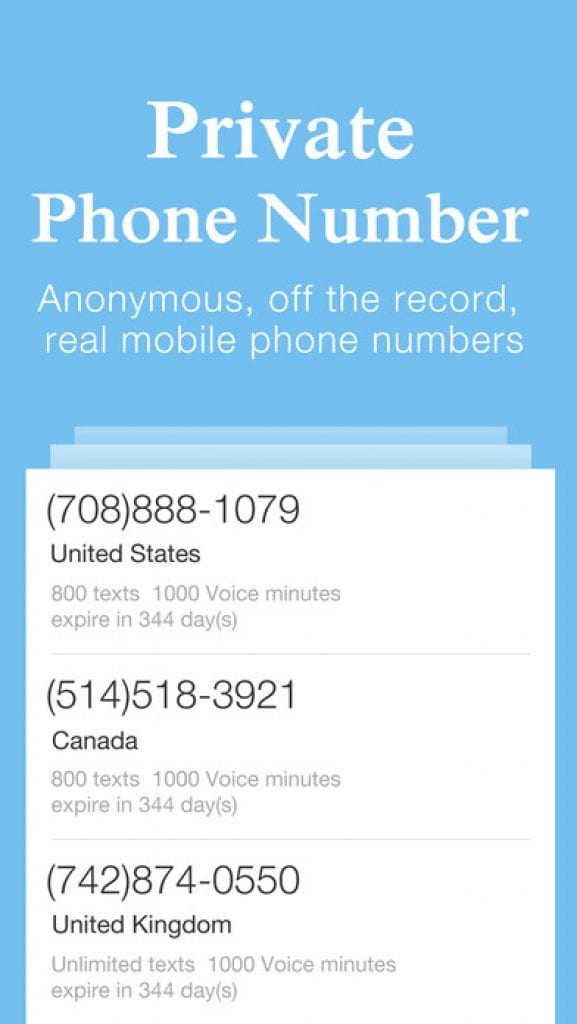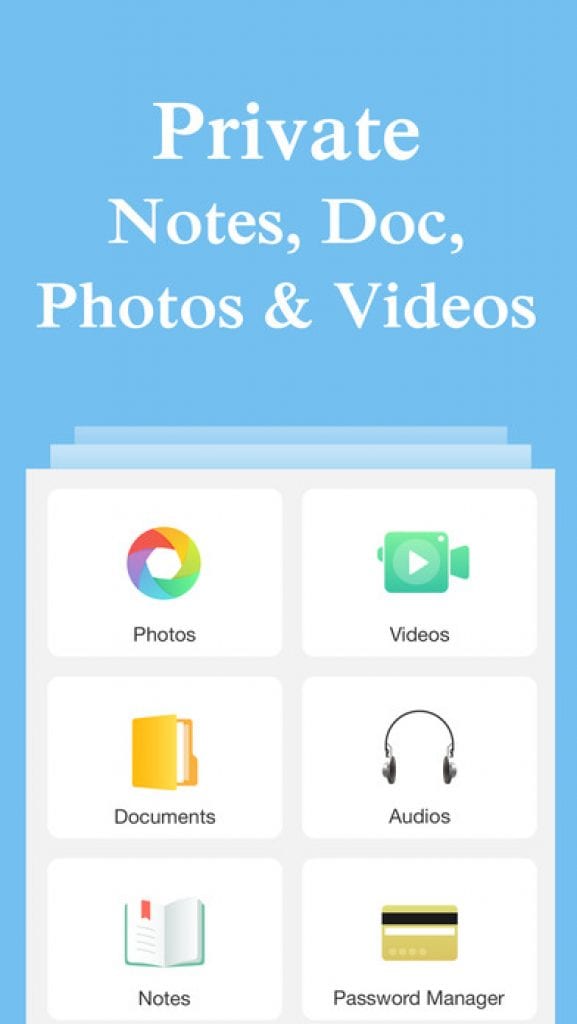 9.Kik
For me, several of important aspects are simplicity and graceful design and minimalism. I appreciate it. After limitless searching for such messengers, I found this one, "KIK". As you can see there is no advertising and other useless options. All you need in a text messenger is an ability to text free, get replies and enjoy the design. Nothing more, nothing less. Just choose a number of a person you would like to talk with and start chatting! Unread messages are marked by a blue point. So you can easily find whom you have to reply.
Moreover, you can exchange with pictures, videos and GIFs as well.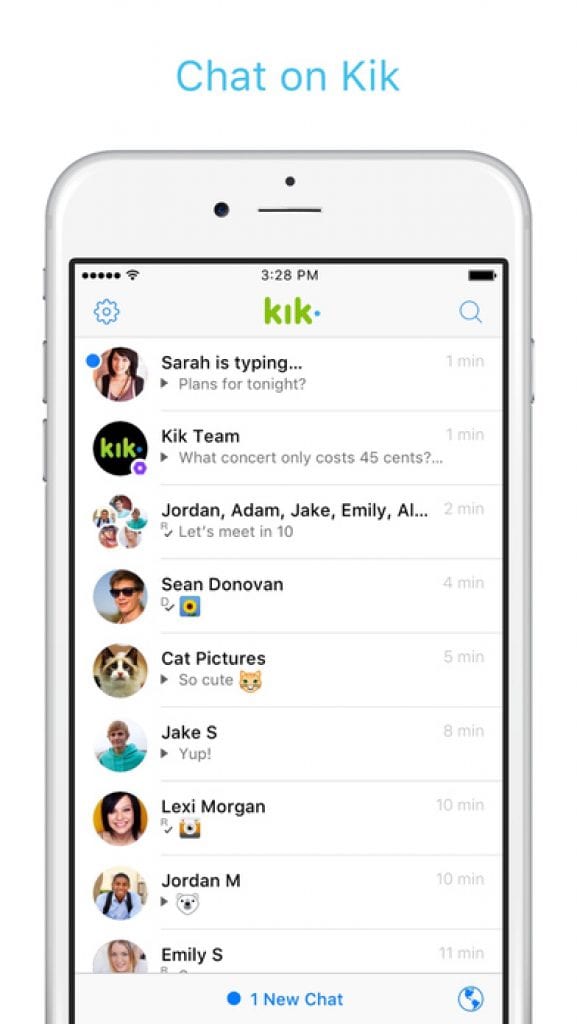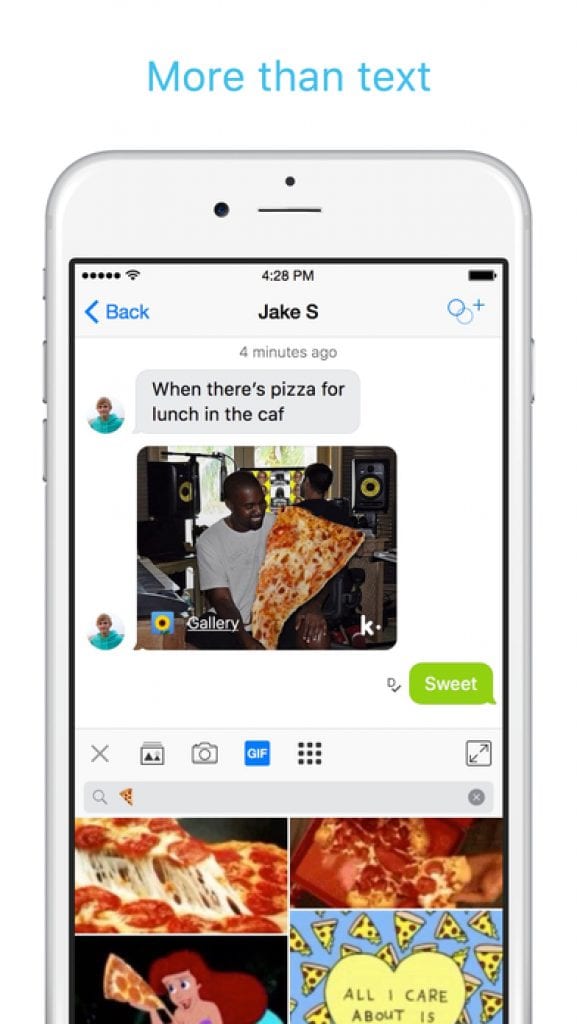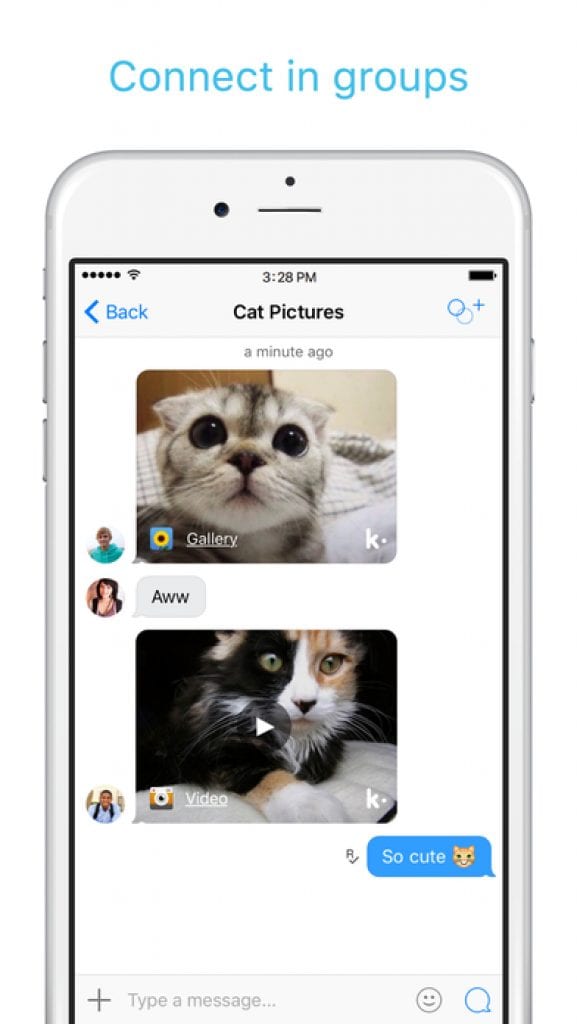 10. Group Texting – Instant SMS and iMessages to Multiple Contacts at Once!
On the one hand, it is an ordinary SMS app which allows you to send texts, pictures, and videos and get replies. But , on the other hand, the plus is that you can easily choose two or more people if you need to send some message to a group.
It is perfect for business and business partners for informing about changings and meetings. And for students, is they are in one student group. People will always be  informed about all latest news with Group Texting!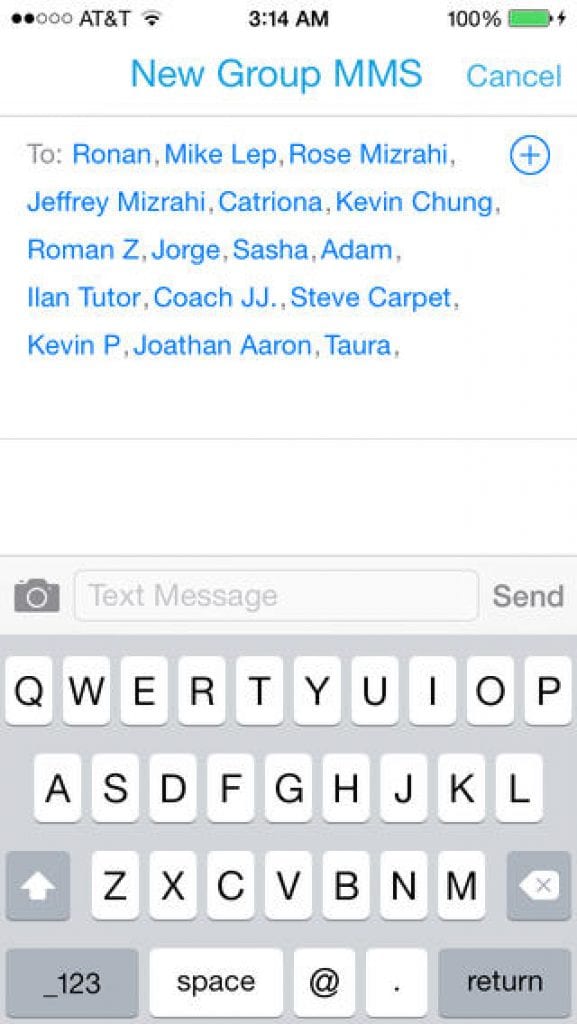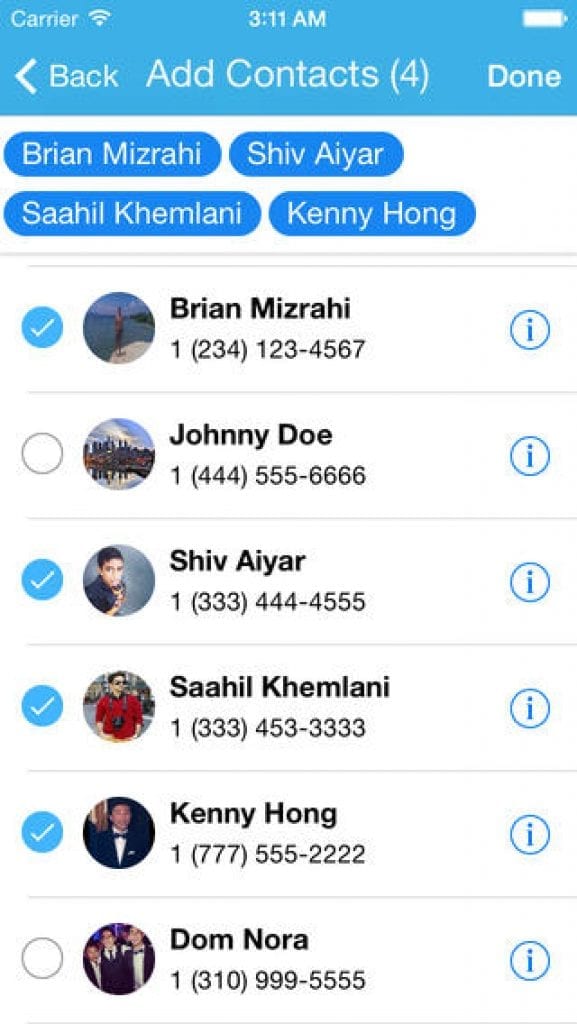 11. SendHub – Business SMS
Businessmen are a category of people who are always irritated by useless things, options, actions and other things that don't influence work efficiently. If you are a businessman , you exactly have to be interested in a messenger without needless options.
This app offers you an ability to communicate via SMS to their customers, on-the-go workers, and contact of all kinds.Also,Manage all inbound and outbound messages to your dedicated business line from an online dashboard.
You will save time and be more productive with powerful features designed to streamline
processes across teams and departments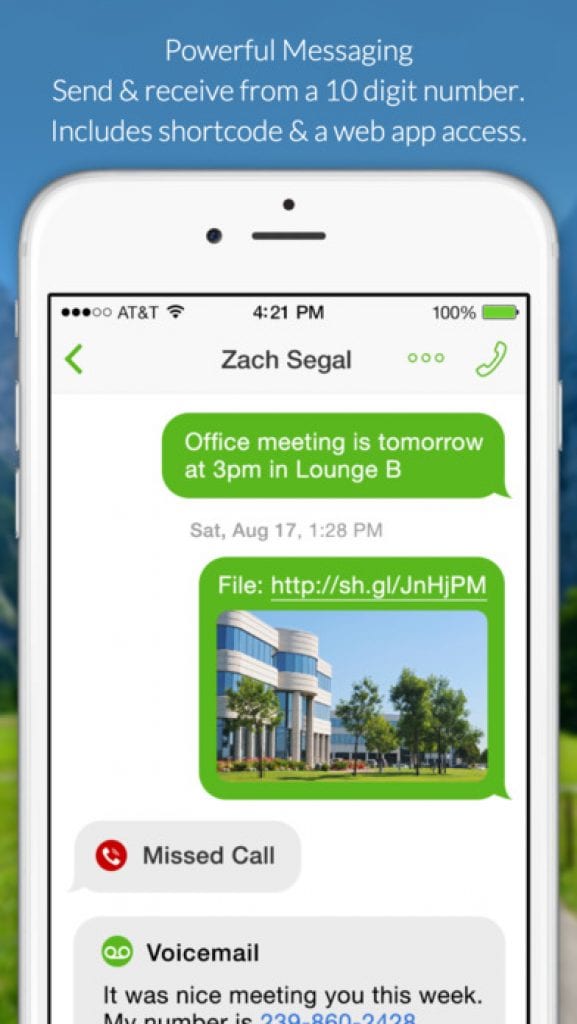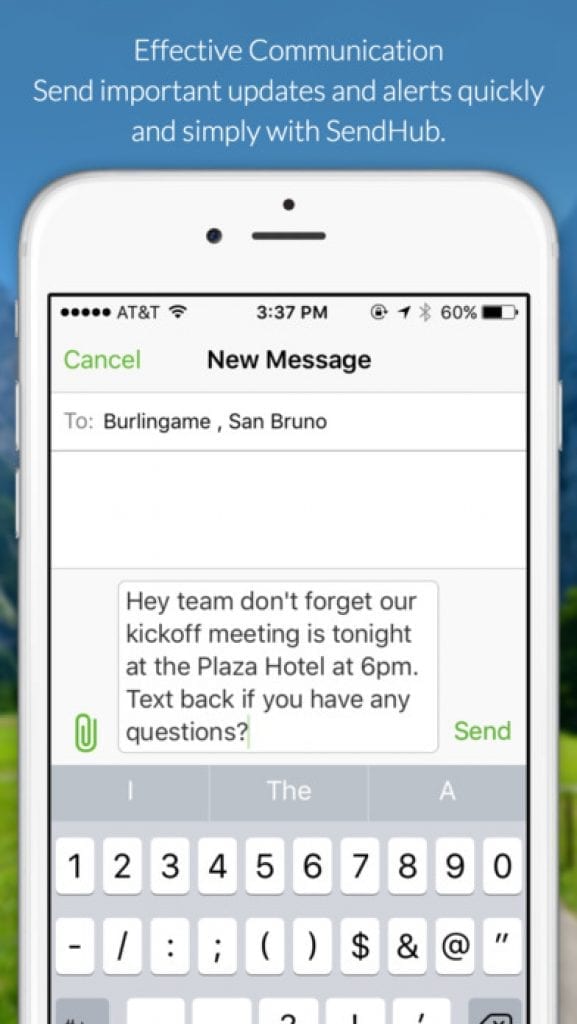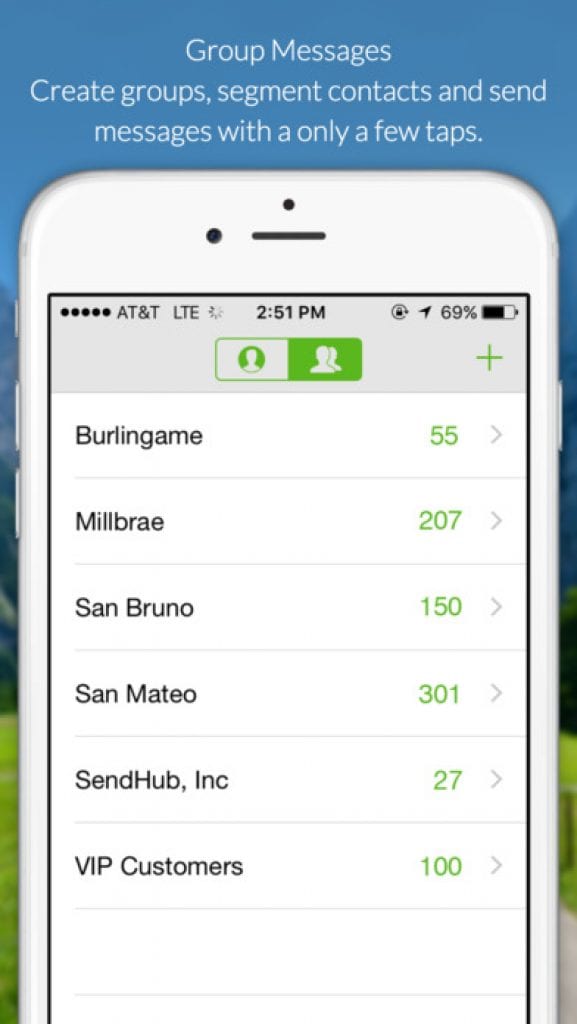 12 . Fun with Message + Texting + SMS + MMS – Cool Fonts – Characters + Symbols – Smileys + Icons – Color Text + Font – Symbol Keyboard – Free
And now you understand that launching this app you will get all-in-one
Really. Send Text messages to any contact, friend or a family member, add stickers or emoji icons from a unique keyboard, large pictures in a high quality and customize fonts and text colors to make your message unforgettable to your friend.
Moreover, you can use a password protection to protect your private SMS from strange persons.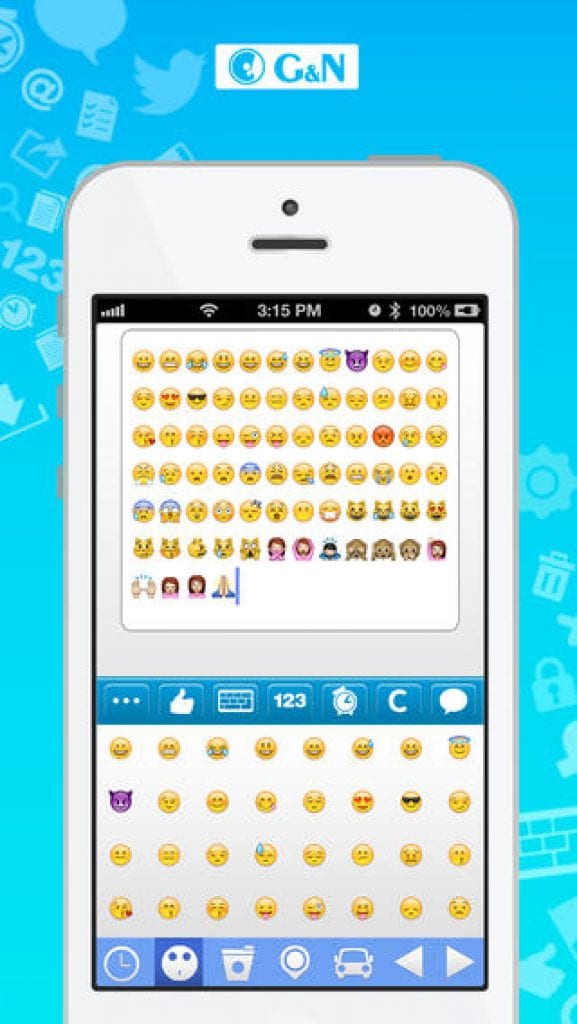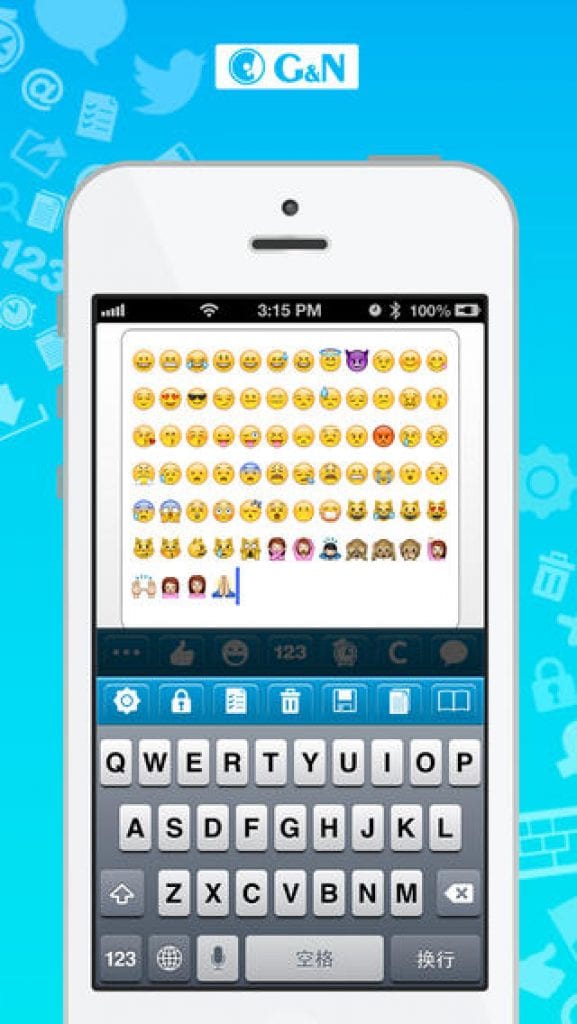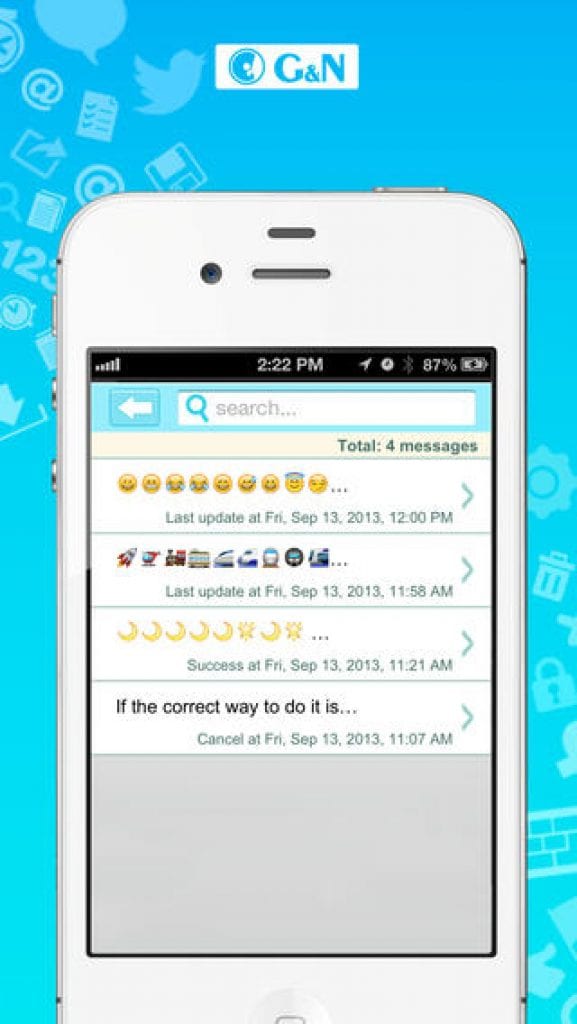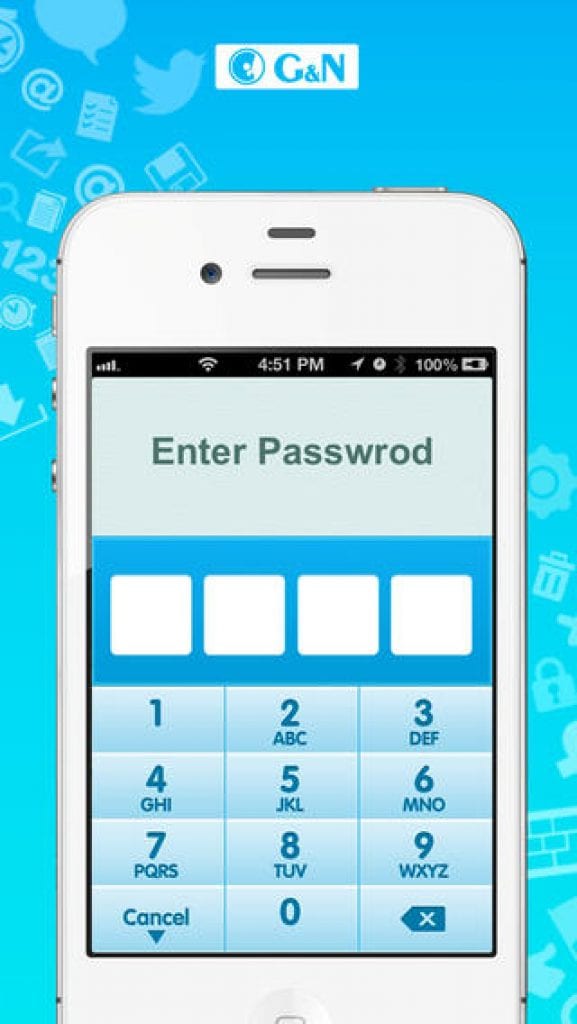 13. Texting Shield – Free Private Phone Number for SMS Texting and MMS Pictures + International Texts
The best app for those people who are worried about their privacy and private life. The main feature is that you don't expose your personal phone number . Safe Texts is your " conspiracy" number, that is safer and easier.
Send and receive images and texts and lock them with a PIN code and protect your privacy. Create templates from messages you send frequently and save time on typing
It is perfect for  short projects, meetings, and texting to friends.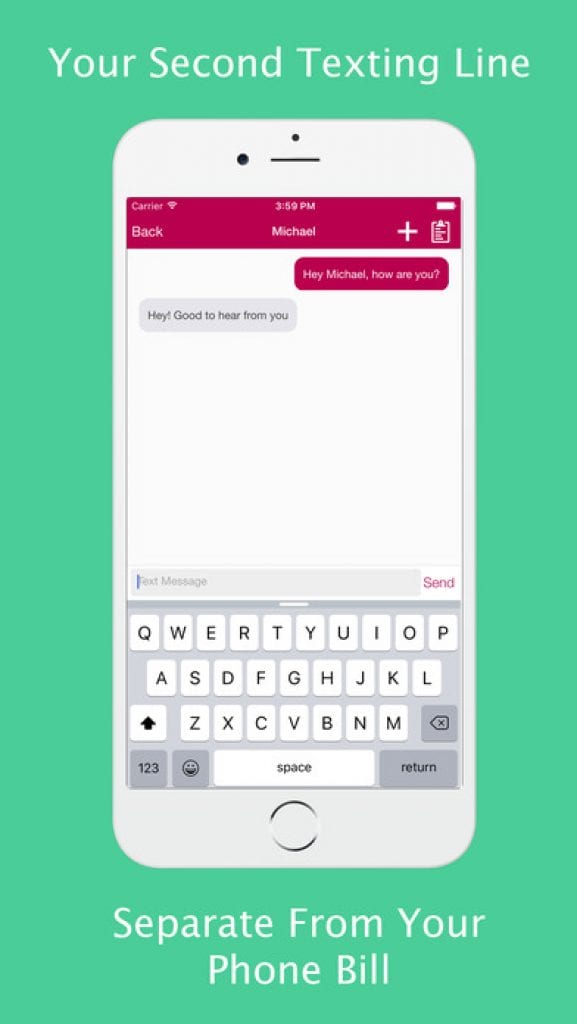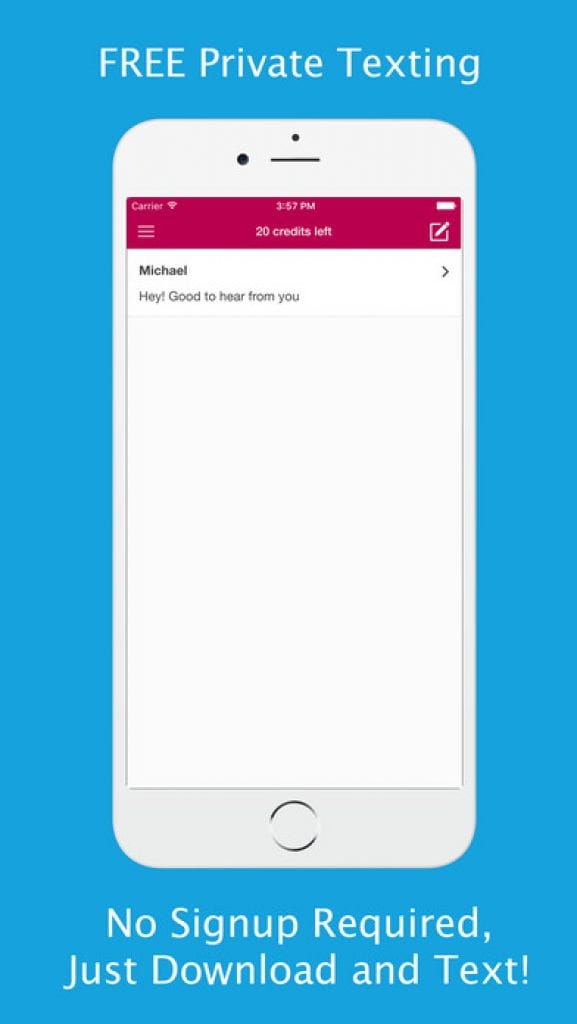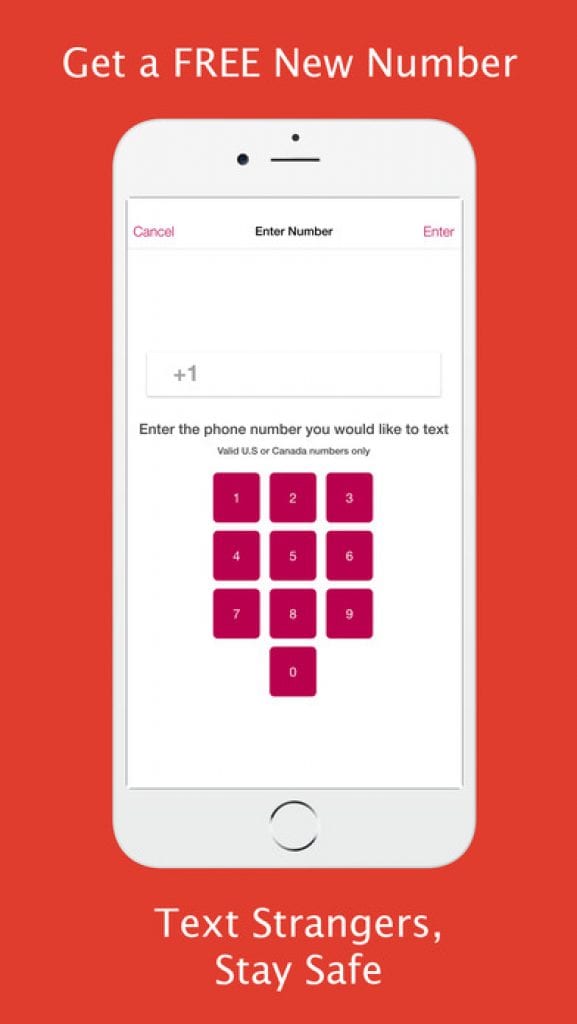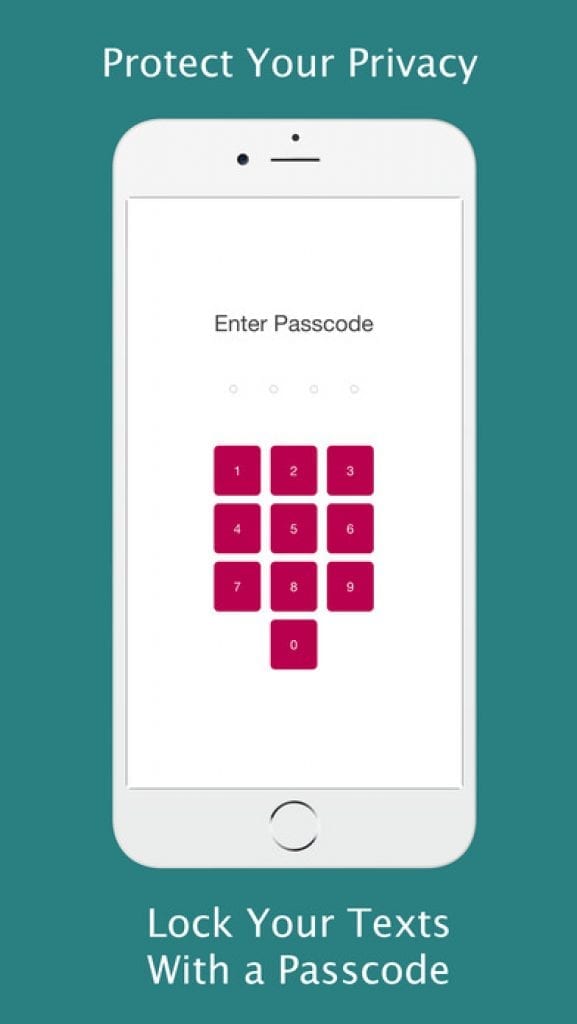 14. TextMe Up – Free Texting and Calling + Multiple Phone Numbers + Video Messaging
Another cool app to send SMS all over the world (U.S, Canda and more than 40 countries) without using any plan minutes. All SMS are absolutely free due to your new free phone number for the period you use credits, then, unlock unlimited calls and texts to the US & Canada for only US$2.99 per month, if you want.
In addition, there are available HD voice and video calls from iPhone, iPad, and iPod. Also, you can Change your number or add as many another numbers as you like and switch between multiple numbers seamlessly.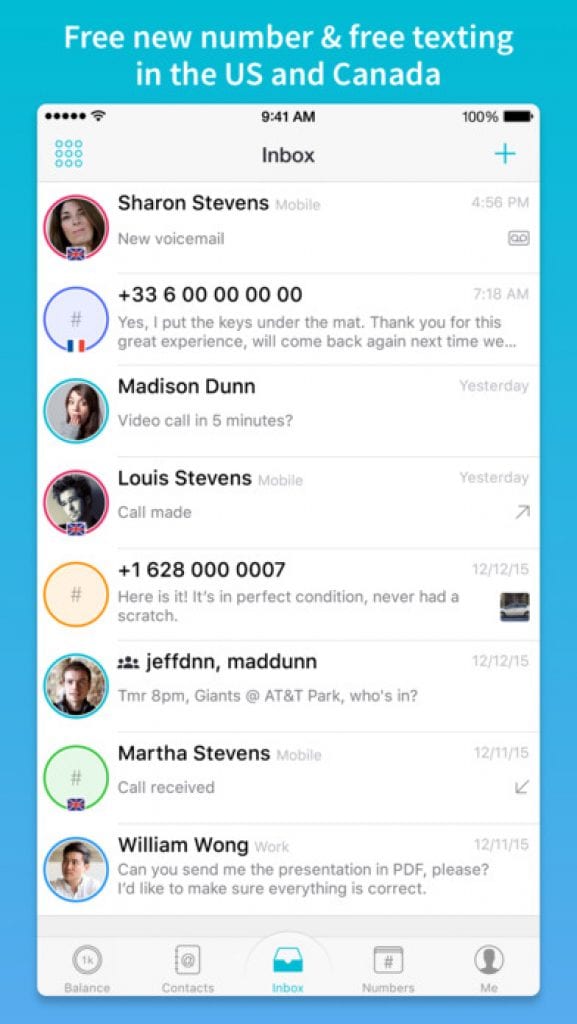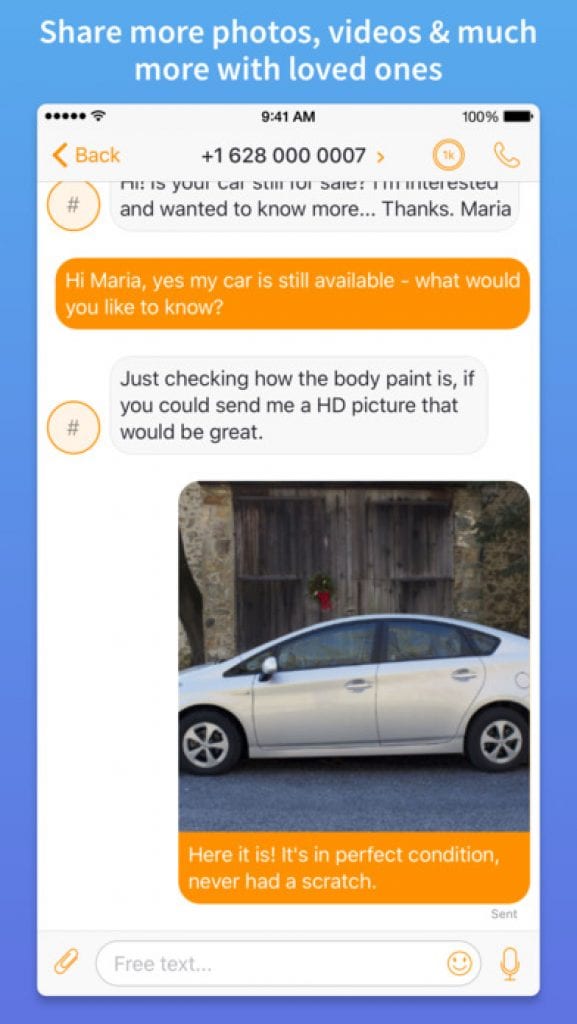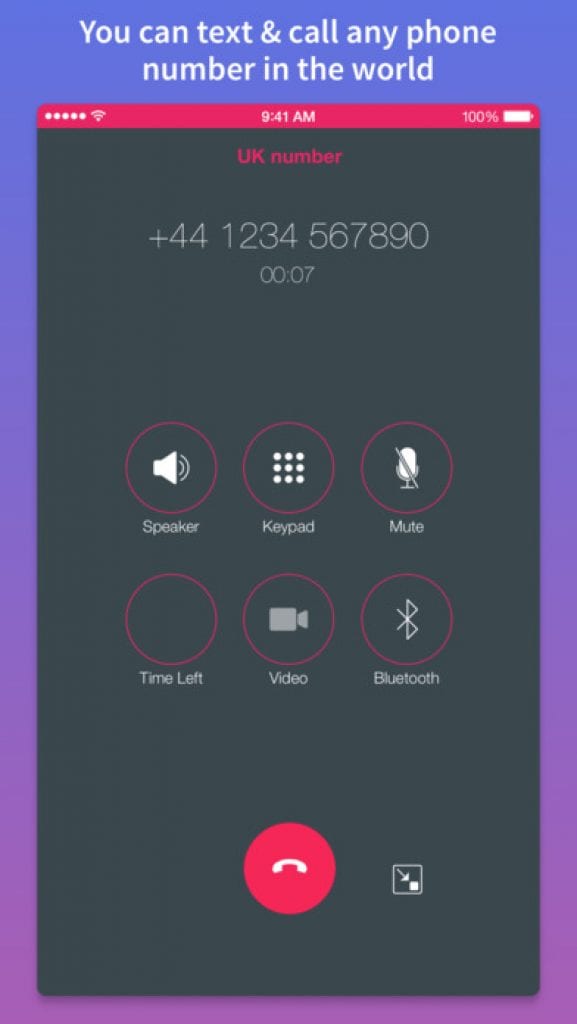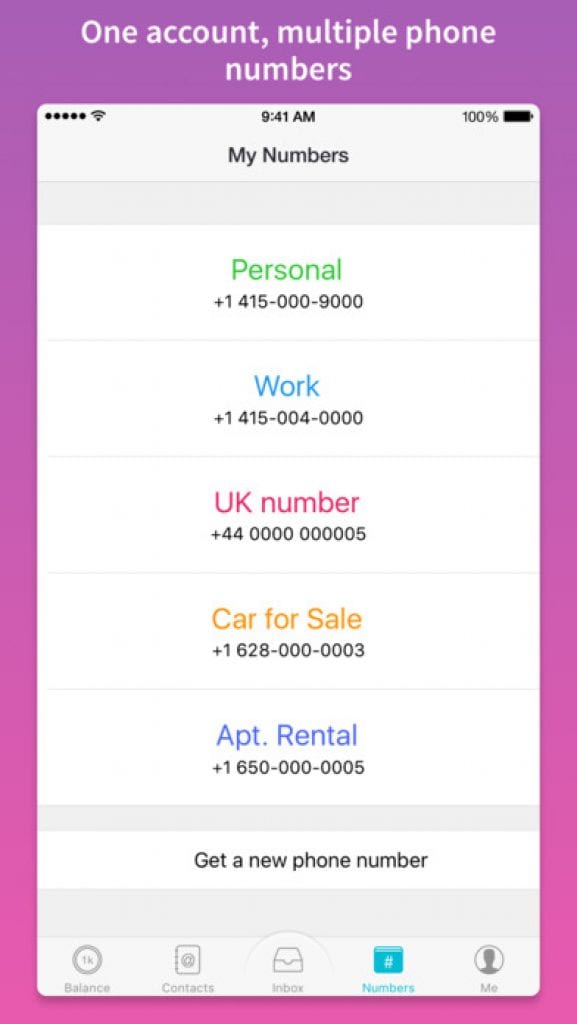 15. Context – Photo Texting
It is ordinary SMS ,BUT in an extraordinary context.
Texting has never been so fun as now. You may notice that it is something between WhatsApp and Snapchat with its strong points. How is it work? Pretty easy!
First, enter your text message, then take a quick photo to show your friend(s) how you feel and where you are. As the conversation continues, the photos will add a lot of context to the conversation, and you'll feel more closely connected to your friends because you will see your friends faces a lot more.