Nowadays messengers are an effective way of communication between people, no matter how far they are from each other. In this article you can learn about the best apps similar to iMessenge.
You may also like: 5 Best sticker apps for iMessage
Facebook Messenger
Probably, the number one substitution for the iMessenger is the Facebook messenger. It is used not so often nowadays, because of WhatsApp, but it is extremely similar to the iMessage app. It doesn't matter what you want to share – a picture, a video, gif or just text someone – you can always do that with the help of Facebook Messenger.
Another convenient feature of Facebook is you can find a person or an organization on Facebook and message them directly. When you use Facebook, this messenger opens in the corner of your screen, so it doesn't interrupt you while exploring the social network.
It seems like nowadays most people have these messenger and use it every day.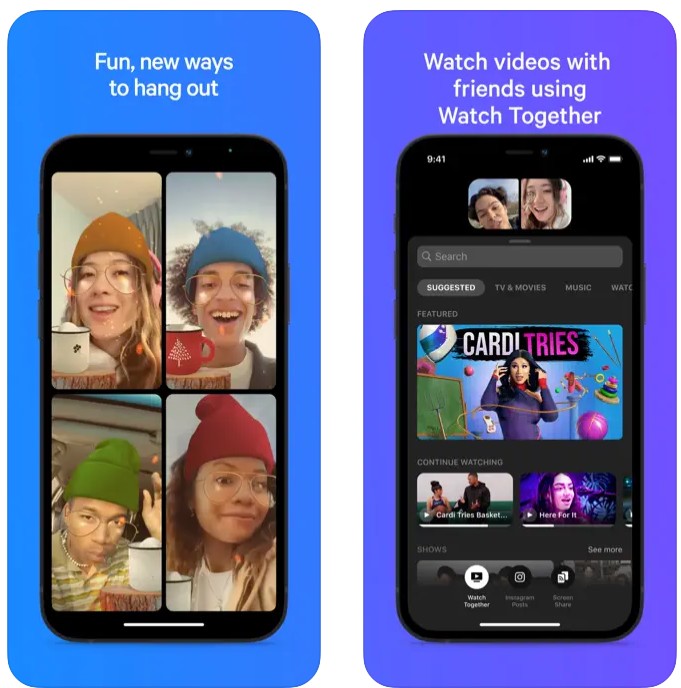 You may also like: 7 Best must-have apps for vloggers (Android & iOS)
Text Free: Free Texting + Calling + MMS
A free app that provides you with a real US number, so you text anyone, even if they don't launch this app. Send thousands of SMS, including pictures (MMS) free, due to your data or Wifi connection. This app was created to keep you in touch with your friends and family all over the world.
There are several nice features :
Apart from, you may call your girlfriend or boyfriend, say "Hello, what's up" to your grandparents, ask parents about may you go out tonight or not or order a pizza. All calls are free and available because you have your unique US telephone number.
Moreover, Text Free: Free Texting + Calling + MMS is a good app for group texting. If you need to discuss something in a group distantly, it will be the best way to do it. The most convenient and fast.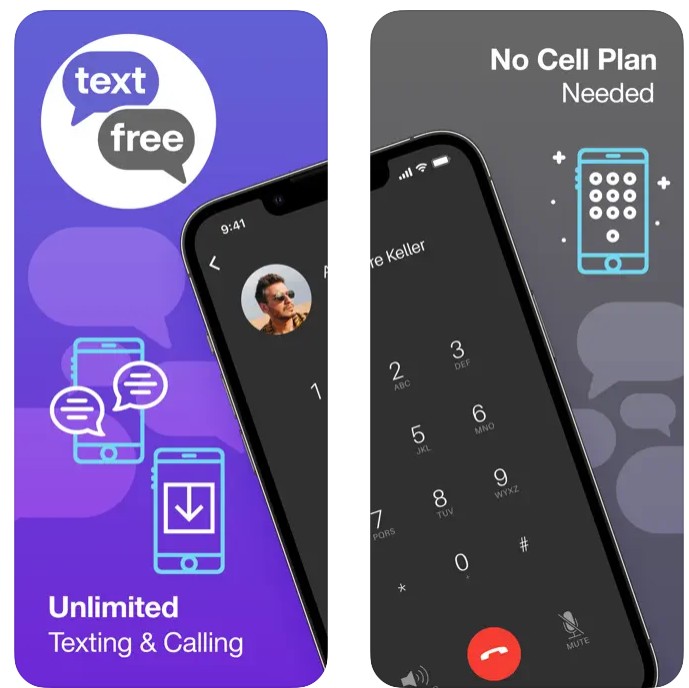 Text Me!
TextMe is a friendly-to-use messaging application with a beautiful interface that allows you to do a lot of everyday things with satisfaction. For example, send unlimited text, voice, pics, video messages to any mobile phone number in the United States, Canada, Mexico and more than 40 countries in the World for free.
After installing this app by your friends as well, there will be available more curious options, including Video Calls! All you need is to choose a nickname( it can be everything from the name of your dog to your street name) and a texting number and share them with your friends via Facebook, Twitter or another social network and start texting!
Besides, enjoy sending large pictures, videos in high quality and video calls in HD and adding stickers.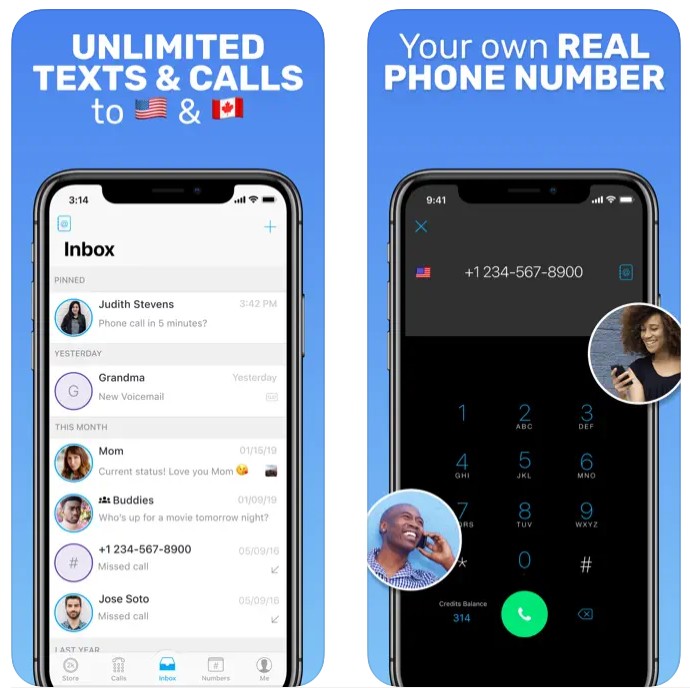 BulkSMS
The main feature is that BulkSMS is connected with almost 800 mobile networks in 166 countries. It is the application, created to send text messages and receive replies. Nothing more, nothing less.
SMS is the only communication medium capable of reaching groups of people instantaneously and simultaneously, regardless of where they are.
The app is free, but, unfortunately, not all SMS credits are. You will need to purchase SMS credits via In-App Purchasing. This tool is not intended to replace your device's text messaging capabilities – it is a utility designed for bulk and group messaging.
But you will get easy to use templates, access to phonebook and status reports so that to know is SMS delivered or not.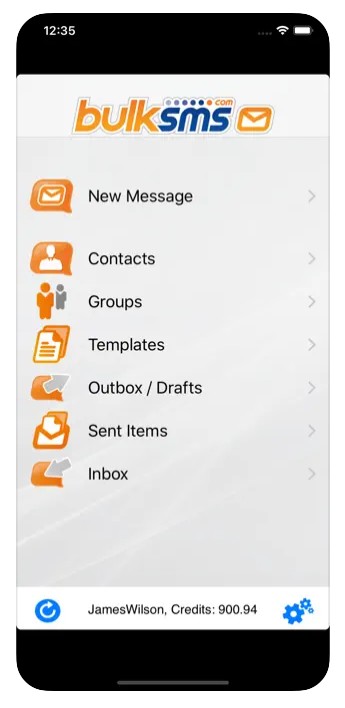 textPlus Free Text + Calls
We don't understand, why you continue to keep paying for expensive mobile phone plans when you can launch textPlus and get a lot of advantages without paying. You will get your phone number, unlimited SMS credits and Local + international calls for literal pennies to anyone at any number, even if they don't have text plus
We highlight that there are no contracts and "surprise" costs. Turn your iPad, iPod into a phone and keep in touch with your family and friends all day long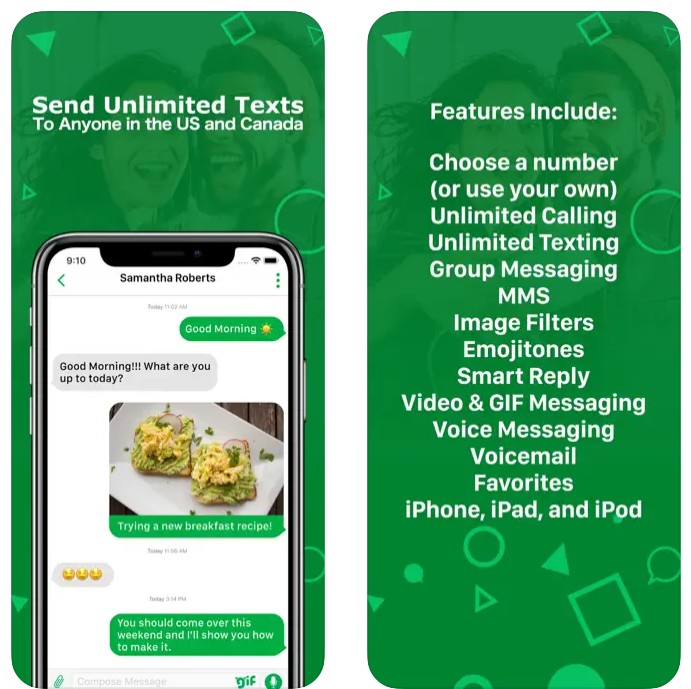 Viber
Viber is a messaging app that lets you send text messages, make voice and video calls, share photos and videos, and even play games with your friends. It's like having a virtual hangout in the palm of your hand!

One of the coolest features of Viber is its ability to make high-quality voice and video calls.
Whether you're chatting with your best friend or catching up with a family member on the other side of the world, you'll feel like you're in the same room thanks to Viber's crystal-clear audio and video.

Another great thing about Viber is its sticker collection. With thousands of fun and quirky stickers to choose from, you'll never run out of ways to express yourself. From cute animals to funny memes, there's a sticker for every occasion.
It is also possible for you to use it to keep up with your favorite brands and celebrities. Follow your favorite musicians, sports teams, and influencers to stay up-to-date with their latest news and content.
Viber is a versatile messenger app that has something for everyone. Whether you're looking to stay in touch with loved ones, follow your favorite brands and celebrities, or just have some fun with your friends, Viber has got you covered.
Advantages:
High-quality voice and video calls.
Fun and quirky sticker collection.
Follow your favorite brands and celebrities.
Drawbacks:
Some features, such as custom stickers, may require additional purchases
Video calls may be limited to smaller groups compared to other apps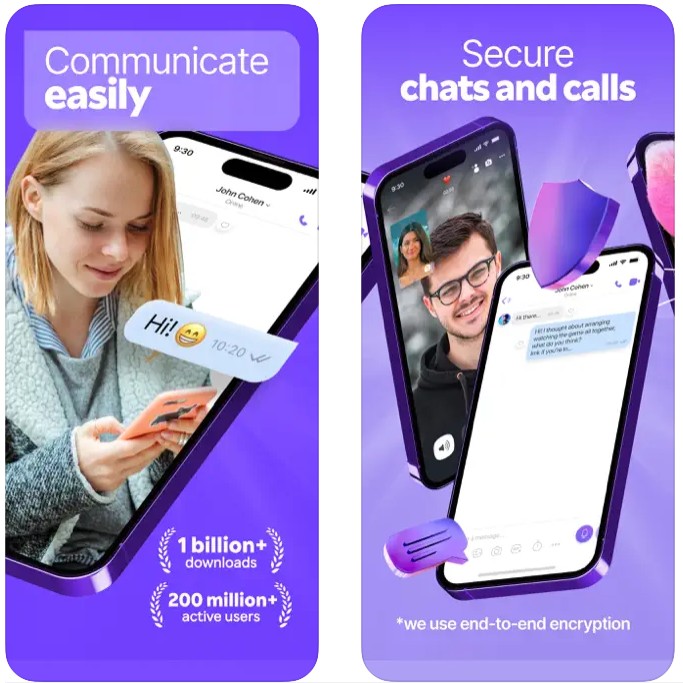 KakaoTalk
KakaoTalk is a messaging app to communicate with your family, friends or colleagues. With KakaoTalk, you can send text messages, make voice and video calls, and share photos and videos with your friends and family.
It also has a wide range of emoticons, stickers, and GIFs to help you express your emotions in a fun and creative way.
Whether you want to send a cute cat sticker to brighten up your friend's day or a thumbs up emoticon to show your approval, KakaoTalk has got you covered.

This messenger has plenty of functions. For example, you can connect with their favorite celebrities, brands, and businesses.
You can follow your favorite K-pop groups, get updates from your favorite stores, and even get exclusive deals and discounts through the app.
But perhaps the best thing about KakaoTalk is its reliability. With end-to-end encryption and regular security updates, you can trust that your conversations are secure and private.
Advantages:
User-friendly interface.
Reliable and secure.
Drawbacks:
Some features may require payment or in-app purchases.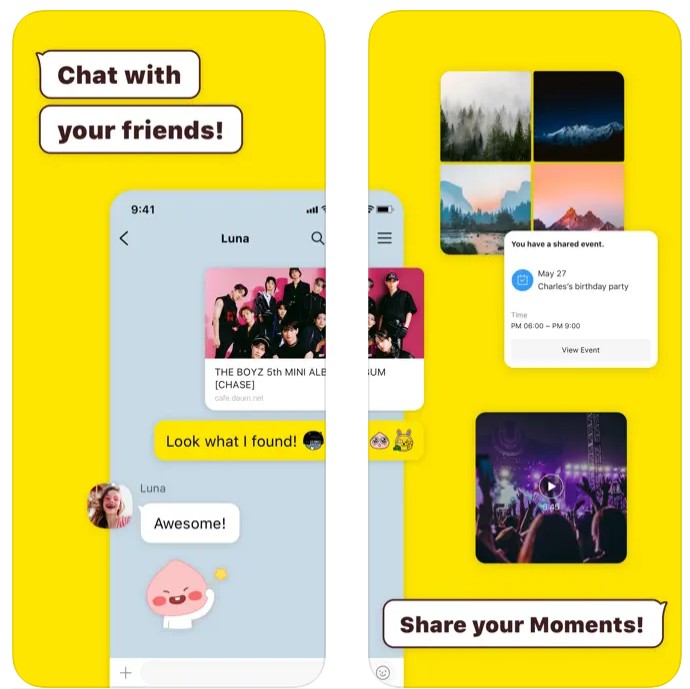 You may also like: 5 Best Music Messenger Apps for Android & iOS
Color Text Messages
Who said that text messages are black words in speech bubbles? Exactly, not we.
We present to you "Color Text Messages+ Customize Keyboard Now Free"- the app which is different from its competitors.
Verity of styles, ways, and effects is limitless ( actually, not) but you can customize your messages with VARIOUS effects: colored bubbles, colored texts, cursive fonts, textured bubbles, cartoon-themed, love-themed, bold, or italic stylings! Choose colors for font and background, change it, adding special effects, make the app yours.
And if you can't decide which color is better, "Random" is a real find for you. Just tap it, the app will select it, you will enjoy it or tap again.
Also, you can share your masterpiece via WhatsApp, Facebook, Twitter, etc.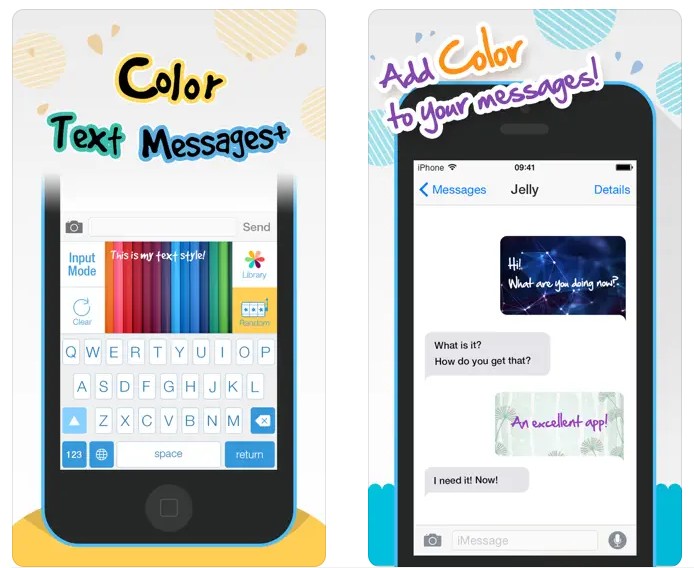 Session – private messenger
This app is like a superhero – it'll keep your messages safe from prying eyes and protect your privacy like a boss.
Session has quite an effective security system allowing you keep all your messages safe. No more worrying about hackers, nosy roommates, or government spies reading your messages.

You can also make voice and video calls, share files, and even create group chats. It's perfect for staying in touch with your friends, family, and coworkers, no matter where you are in the world.

And the best part? This is completely free to use! No hidden fees, no annoying ads – just pure, unadulterated messaging fun. The interface of the app is modern easy to use and. Just pick up a person you would like to connect with and start your chatting.
Advantages:
Strong encryption for secure messaging.
Free to use.
Voice and video call features.
Group chat capabilities.
Drawbacks:
Limited user base compared to mainstream messaging apps.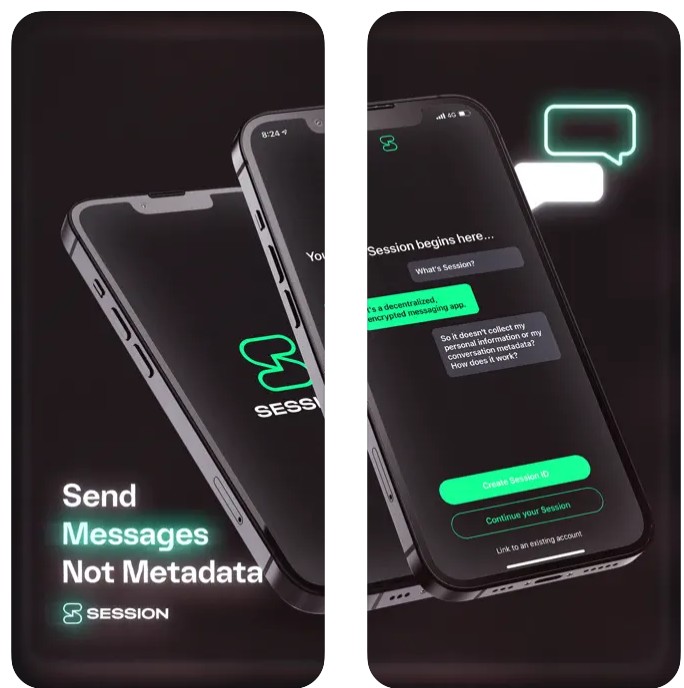 Kik
For me, several important aspects are simplicity and graceful design and minimalism. I appreciate it. After limitless searching for such messengers, I found this one, "KIK". As you can see there is no advertising and other useless options.
All you need is a text messenger is an ability to text free, get replies and enjoy the design. Nothing more, nothing less. Just choose a number of a person you would like to talk with and start chatting! Unread messages are marked by a blue point. So you can easily find who you have to reply to.
Moreover, you can exchange pictures, videos, and GIFs as well.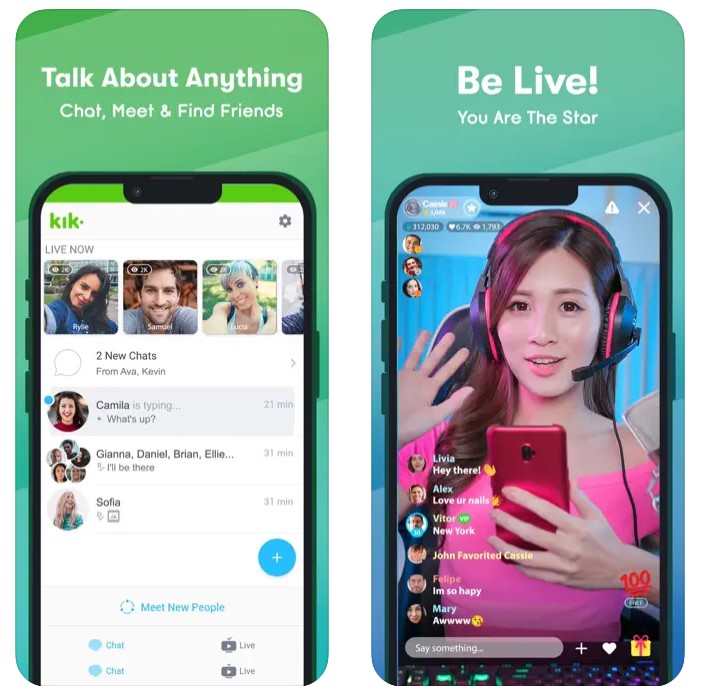 Wire
If you need always keep in touch you can use this app that lets you experience of comfortable chatting,

Wire has a special security algorithm that allows your messages stay only yours. Don't worry about hackers.

Wire also has a sleek and modern design. The app is easy to navigate and has a number of customization options, including the ability to choose from different themes and colors.
Also, the interface of the app is modern and clear, without tons of additional functions. It is easy to use Wire. Text a message, add an emoji (there is a huge collection here), send it and wait for a respond.

Wire is a fantastic messaging app that puts security and privacy first. It's perfect for anyone who wants to keep their conversations confidential, or for those who simply want to chat with friends and family in style.
Advantages:
Strong focus on security and privacy.
Modern design and customization options.
Support for voice and video calls.
Drawbacks:
Requires users to create an account.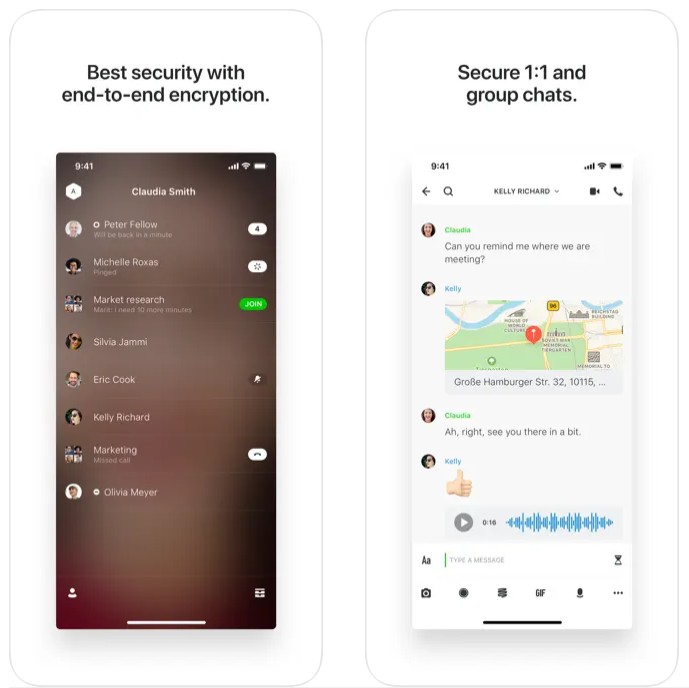 SendHub – Business SMS
Businessmen are a category of people who are always irritated by useless things, options, actions and other things that don't influence work efficiently. If you are a businessman, you exactly have to be interested in a messenger without needless options.
This app offers you an ability to communicate via SMS to their customers, on-the-go workers, and contact of all kinds.
Also, Manage all inbound and outbound messages to your dedicated business line from an online dashboard.
You will save time and be more productive with powerful features designed to streamline processes across teams and departments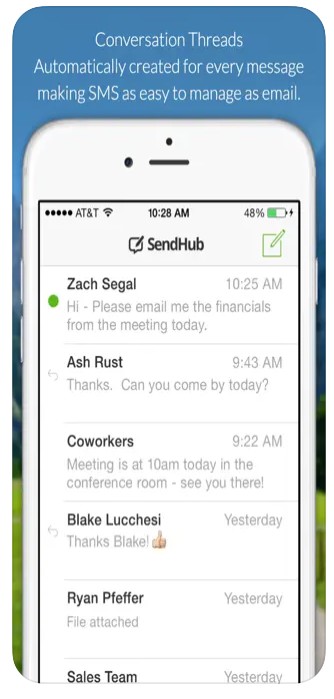 Telegram
Telegram hasn't received all the praise it deserves because WhatsApp could manage to become popular much earlier. Despite this fact, Telegram is one of the most convenient messengers on the market. It could be a cool alternative to your iMessage app is well.
The first reason why it could become like that, of course, privacy. Telegram is known as a highly secure messenger, so just like in old times, no one will be able to read your messages except you and the recipient. Moreover, here you can send media files up to 1,5 GB and create chats with an unlimited number of people.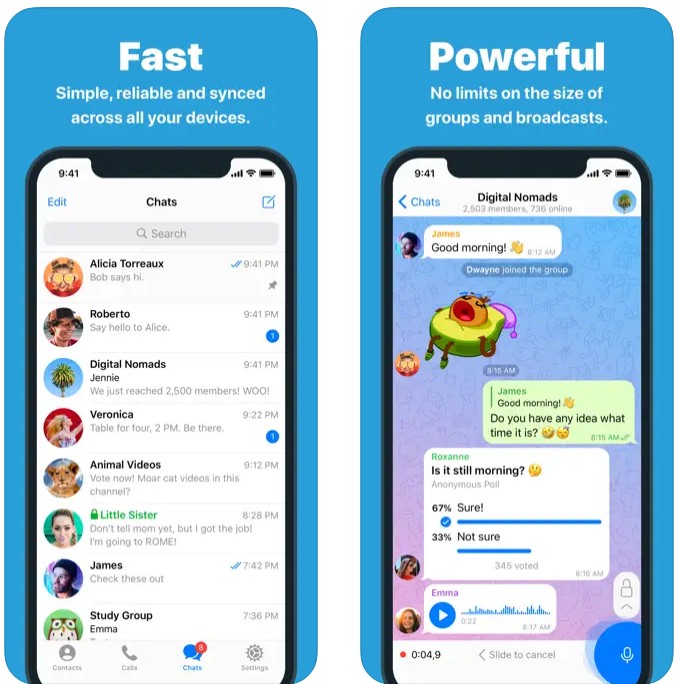 WhatsApp
It is quite a tricky question whether you can consider WhatsApp a substitute for iMessage because this app has already become a solid statement on its own. But let's be honest, who doesn't have it right now? Moreover, it is fair enough to say that WhatsApp was the only app that kicked off SMS from our gadgets.
This app is something in between Facebook Messenger and Telegram. If the first one played a role as the prototype of this, then the latter was an improved version of it. The main advantage of WhatsApp is that it allows us to exchange lightweight messages and enclose media files if a user wants it.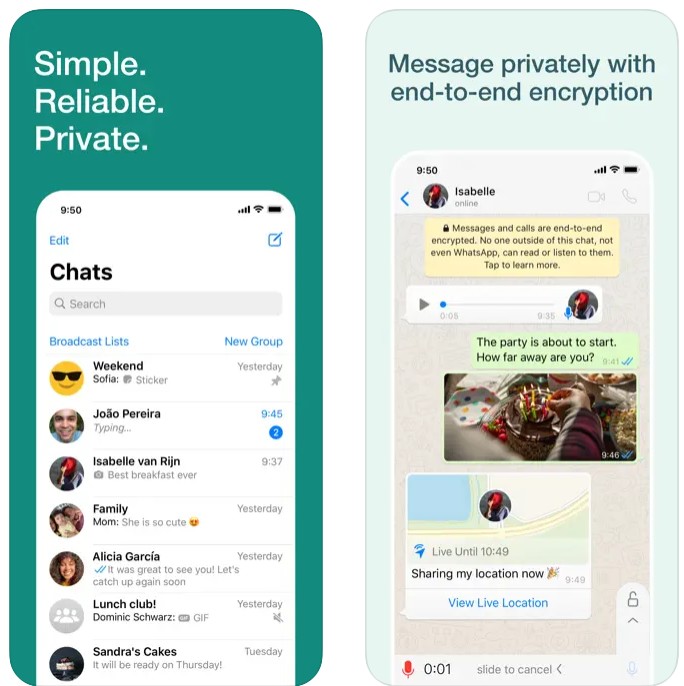 You may also like: 11 Best iOS apps for PlayStation
LINE
Just like Telegram, LINE often comes underappreciated. It is not the most popular messenger ever, but it has lots of advantages and unique featured in it. You may argue that this is not quite a traditional SMS app, but we're talking about possible substitutes here, right?
This app is completely free, it allows us to exchange messages with the users all around the world and create group chats up to 200 people. An interesting feature of this app is that it has a timeline where you can post short updates of your current activities.
The app is especially popular in Asia, so if you're planning to go there – keep it in mind! By the way, LINE allows you also to send SMS messages to those people who don't have this app – for free.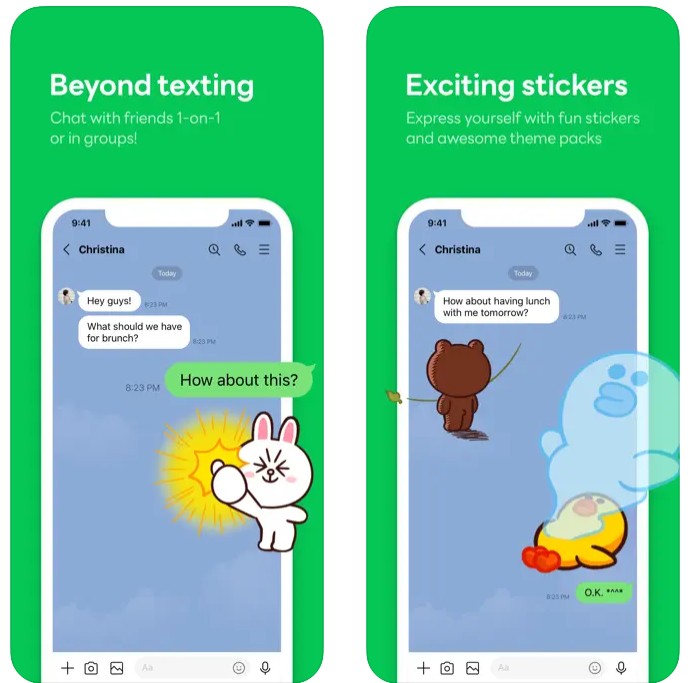 Snapchat
Snapchat is a social media app that gives you an opportunity to send messages, photos, and videos to your friends and family.
Unlike traditional messaging apps, Snapchat emphasizes quick, ephemeral content that disappears after a set amount of time.
This feature has made it especially popular with younger audiences who want to stay connected without leaving a permanent digital trail.
The filters can be added to both photos and videos, making for some seriously hilarious content. Plus, the app's "Discover" feature lets you follow your favorite celebrities, brands, and publishers for a constant stream of news, entertainment, and weird memes.
You can also chat one-on-one with friends, create group chats, and even make voice and video calls. And with its end-to-end encryption, you can rest assured that your conversations are private and secure.
Advantages:
Quick and ephemeral messaging.
Fun filters and features.
End-to-end encryption for privacy.
Drawbacks:
Can be confusing for new users.
Limited storage for saved content.