Exploring your roots is important, and it always will be. Furthermore, now you don't even need to visit historical archives or libraries to learn mo about your ancestors — you just need an app.
There are plenty of free genealogy apps for Android & iOS that will help you get a clear view of your family history. Plus, the scope of these apps is wide — finding old photos, ancestors, long-lost relatives, some even let you make a full-on family tree — so why not try them?
We've gathered together the 9 best free apps in that category you may try. Have a look!
Ancestry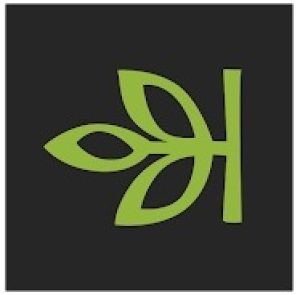 Let's start with the leading genealogy app on the market.
The whole concept of this app is built around the idea of helping you to discover your fam's history. To get more into details, this app can help you find long-lost relatives, ancestors, along with sharing your fam story with the world. It's getting one with the help of historical records, docs, photos, and more.
The app has a powerful searching engine, so you can start your study with any info — from surname to other facts. Plus, the app runs on smart algorithms that will start giving you hints and matches based on our search. You may also save all the records and pics you've found on your profile to always have it on hand.
In case you'll feel the need to visualize everything you've learned about your ancestors, the app covers a built-in fam tree maker that will cope with that easy as pie. The builder works easily — you may rather is pre-made templates or start with a blank canvas. Then, you'll just need to add all the relatives and set the bounds between them. As for the financial part, the app runs on sub packs, but there's a monthly trial if needed.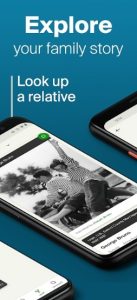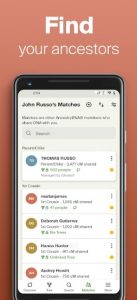 You may also like: 15 Best Family Locator Apps for Android & iOS
MyHeritage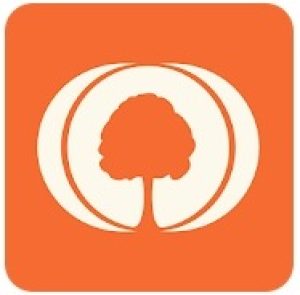 This is another app that lets you look into your heritage.
Along with the previous one, this app also gives you access to historical archives and old photo banks that are quite helpful when it comes to genealogy researches. This app uses a wide database with over 10 billion records around the globe so the chances to make a great discovery are pretty high.
Beyond that, the app covers a powerful fam tree builder with an intuitive interface. Thus, you may use pre-made templates, collaborate with your relatives via group access, and so on. The coolest thing is the app runs on smart matching techs that match your tree with other ones from its base and give you new insights. Herewith, you get to view all the matches to accept or deny them by your will.
As it was mentioned before, this app comes with a rich photobank that you can use to find pics of your relatives. More to that, the app covers a smart tool that lets you animate old pics (yeah, just like magical photos in Harry Potter). This tool works for both in-app photos and the ones you load from the gallery. Plus, you get to save all the animations as GIFs.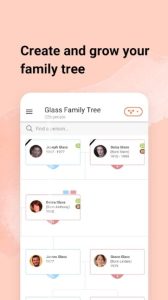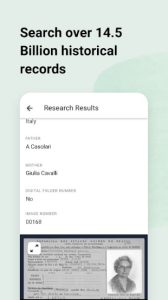 Find A Grave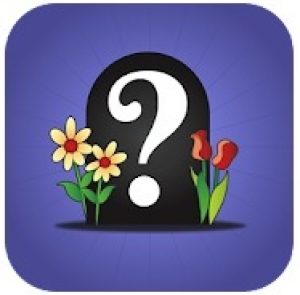 The name of this app fully reflects its concept. It's a grave finder that lets you find where your forefathers were buried.
Sooth to say, the whole idea of this app may seem odd but if you actually need to find a grave — it's one of the best resources to use. This app runs on millions of burial records around the world along with headstone pics that any user can load. Thus, you may request a headstone pic of anyone you need or add your shot to the bank.
Herewith, some pics will be given to you automatically while the others will need to be taken by volunteers. For now, there are already over 200K volunteers around the globe, so you can be sure your request will be handled. As for the grave search, you may rather search by the name or use a cemetery map instead.
It needs to be said, you need the whole burial info to find a grade quickly so make sure to do all the researches before sending a request. You may even request GPS data for specific graves, but it will only be accurate for organized cemeteries. The app is fully free, and you won't be charged for any researches or headstone requests.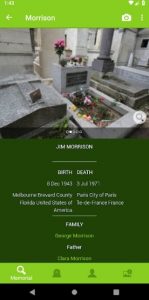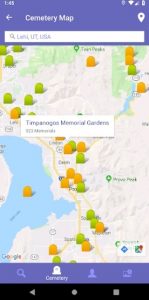 meWho? Lite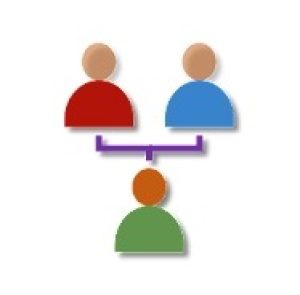 If you need a simple tool for making a family tree — you've found the right one.
This app lets you create a solid genealogy diagram in a blink of an eye. The design is as minimalistic as it can be, and the UI is suitable for people of any digital skills. More to that, the app runs fully offline, so you can use it at any time anywhere. As for the mechanics, your first step will be to pick a template.
All the templates are fully customizable, but you can start from a blank canvas if needed. Then, just add all the ancestors and pick the type of bonds between them. There are such options as — husband, wife, brother, sister, mother, father, kids, and more. You may also add a photo, but it's ok if you don't have one.
Besides, you get to edit a personal card for all the ancestors — they're no rules for that except for the name, birth, and death date so just write whatever you feel is needed. Once you're done, you can save the project as a pdf file share it on SM or via messengers. You can also create a backup version of a file to not lose it.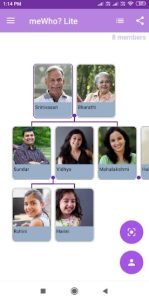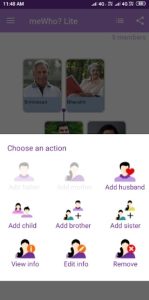 RootsMagic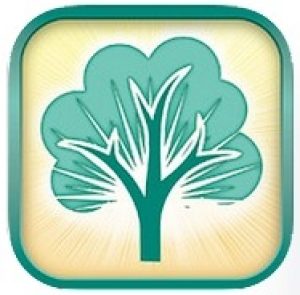 It's another tree builder that lets you carry your fam history wherever you go.
In the first place, this app is a bit more professional-looking compared to the previous one. That's because it was originally developed as PC software, so you may not fully like the design of it. However, the functionality is on the level and the UI is quite intuitive, so it is worth trying.
The builder's mechanics is quite standard — you need to add relatives and set bounds between them. Herewith, the app also covers a wide historical archive that you can use to search for new accessory info. You may search be names, surnames, biographical facts, and more. There's even a photobank that lets you save any pics for free.
You may also use this app as storage for all the historical docs of your fam. The app is compatible with files of various genealogy services and there are built-in converters if needed. The file storage is practically unlimited, so you can load as many files as needed.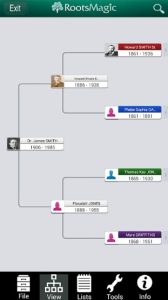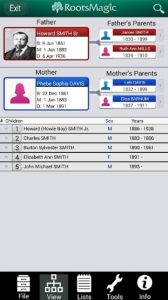 Check also: 11 Best Family Budget Apps in 2021 for Android & iOS
GedStar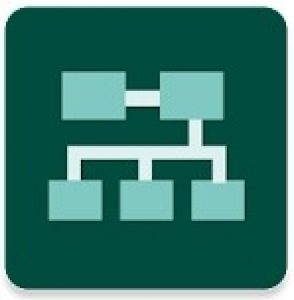 It's a genealogy service that helps you uncover your family history.
First of all, this app is a helpful tool if you wanna organize all your fam records and keep them in one place. The app covets files from other genealogy services like GEDCOM and sorts them by categories automatically. As a result, you'll get four sections — personal info, fam group, an ancestor, and a descendant tree.
Along with that, the app has its base of historical docs and facts you can use to look for new info. For now, this base covers the info on over 40K people worldwide so the chances to find something are pretty high. Besides, the base gets regular updates so don't be sad if you won't find insights right away.
All the info you find can be saved at your profile and united with the docs you've already had. You may also make a full-on fam photo gallery for individual albums for each member. There are no limits for the number of researches or files to save so no worries about that. The app is fully free, so you won't be charged for anything as well.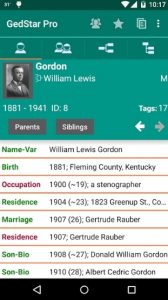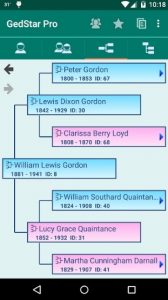 AncestryDNA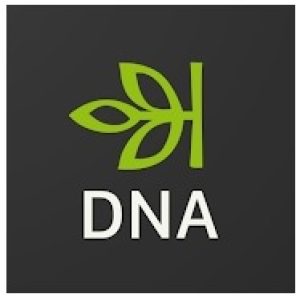 This app is a different breed — it's not just a historical archive or a tree builder. This app analyses your genes to help you explore your family heritage.
Needless to say, this app is not based on magic, so it won't work on its own. You'll need to do a DNA test first and then activate it in the app. Herewith, you may buy a testing kit offered by the app to get it somewhere else you may even buy it for someone else if needed. Nevertheless, let's move to the fun part — what info this app can give.
First of all, you'll get to know your ethnicity and learn more about your origins. The app covers the origin info of over 1,5k regions around the globe, so the results are quite detailed. You'll even get to track the migration paths of your ancestors for centuries and view them on the map.
Additionally, this app can help you find new relatives via DNA matches. It's getting done by comparing your DNA results to other ones from the base which allows you to find even the most distant fam members. Plus, you'll get to know how your genes may affect you in everyday life -from traits and nutrient habits to appearance.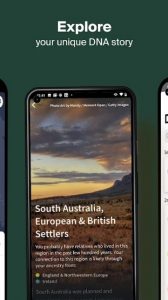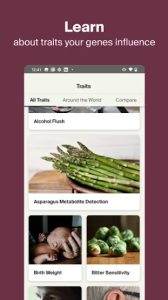 Findmypast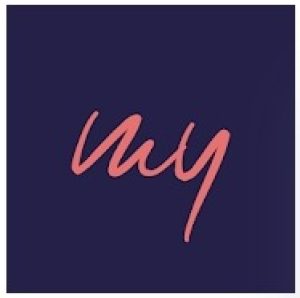 This is an ultimate source for anyone who'd like to learn more about their fam past.
Shortly speaking, this app gives you all the genealogy tools you may need — from tree builders to historical and photo archives. The app covers billions of family records and documents you can explore for free. There's a powerful searching engine that lets you search via surnames, birth and death dates, migration paths, and more.
You'll get to vids such documents as birth, death, and marriage certificates, census records, and more. Plus, you can load your docs to see if there are any matches or potential relatives for the app to find. Besides, the app covers a massive photo gallery you can explore for free.
You may also make a full-n family tree to visualize your ancestry. If you'll do that, the app will automatically compare your tree with the other ones in its collection and give you match notifications. The same goes for the researches — you can subscribe to the new updates to get fresh info right away.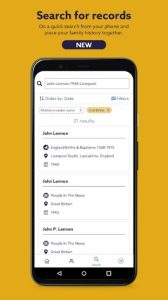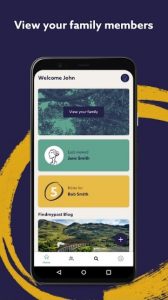 You may also check: 11 Free Shared Family Calendar Apps for Android & iOS
FamilySearch Tree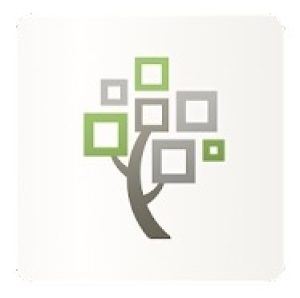 And lastly, we have an app that lets you keep track of your fam's history.
This app syncs to the self-titled website, so you can have all the records and new updates on hand. Plus, it's a handy tool for editing docs and trees, sharing new pics and files, and more. One of the main reasons to use this app is its ancestor's finder. This tool works automatically and updates you on all the potential matches.
All you need to do here is to set the search by surname, or whatever info you have. Once the ancestor is found the app will give you ideas on what you could do next. Besides, the app automatically finds and shows all of your relatives that are signed in it — you can even make a map of them all if needed.
There's also a solid fam tree maker that lets you visualize your ancestry. Herewith, you may not only add relatives to it but make individual cards for all of them — with facts and docs attached. Once the tree is done you can save it as a doc and share via messengers.