Are you in love with the world of fashion? Do you work as a fashion designer? If yes, then you can't do with a big number of cool tools that every good designer might need.
By the way, if you are keen on tattoos and their design, you need to look at 15 Best Tattoo Design Apps.
In this article, you will see a big number of various apps. Both Android and iOS users will find great options available for free.
Adobe Illustrator Draw
You might ask a question why we placed this app in this list. Indeed, this is an app for graphic designers. However, people engaged in fashion will also find it quite useful and fun.
This is one of the tools that will be effective both for beginners, as well as skilled designers. The interface is simple but you need to have an Adobe account to get started with any of its products, including Adobe Illustrator Draw.
Let's see what you can do as a fashion designer in Adobe Illustrator Draw:
Create new models for your future collection. In this app, you can do vector designs. This is a good way of making your fashionable clothes. Vector graphics are very precise and their quality won't spoil even when you look closely at them.
Share your sketches with the world. For instance, you can share it directly to your social networks or just import it and open it in Photoshop and other programs.
Use Adobe CreativeSync. This is a great way of synchronizing all of your devices. You don't have to work on your computer only. You can also keep working on your phone or tablet, which is perfect when you are traveling.
The functions listed above make the app a perfect tool for a fashion designer. Both Android and iOS users can download it on any device.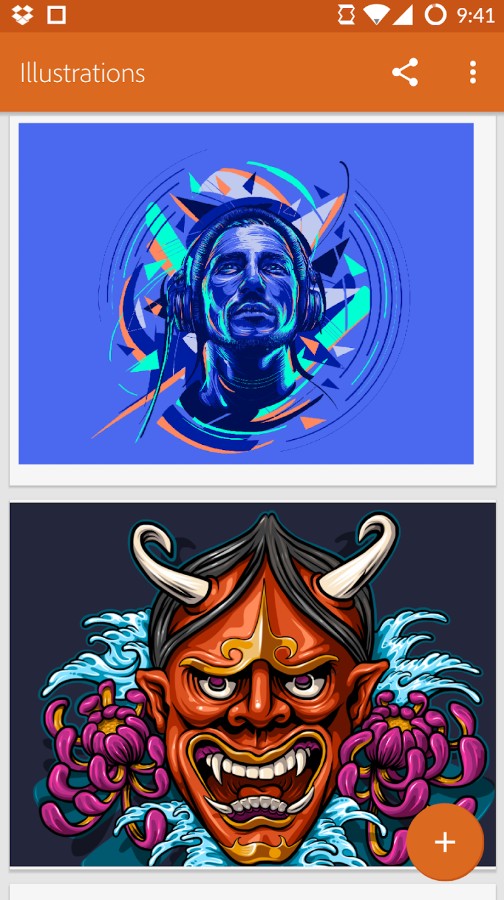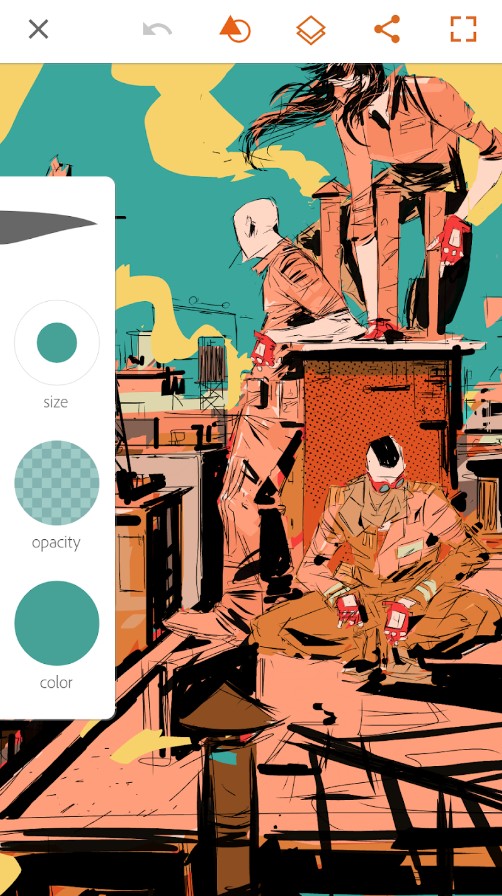 You may also like: 7 Best Design Apps to Customize Your Own T-shirts
ColorSnap® Visualizer
If you work as a fashion designer or dream of becoming such a professional, you have to work with colors and understand how they match with each other. This is great when you can do it yourself with no problems.
However, when you start, you might have problems. This is why try ColorSnap Visualizer. Here are its best options available at no cost:
See how to choose colors smartly. If you have any experience in design, you probably know how important it is to choose the right colors. If you fail to do it, the design will be a mess.
The colors will be displayed on a digital wall, where you can easily try matching various colors and see how they look together. You can place up to 100 various colors on this wall.
The app is quite small for such a big range of color walls and functions. It requires about 100 MB.
You can download ColorSnap on any of your devices from Google Play and the App Store.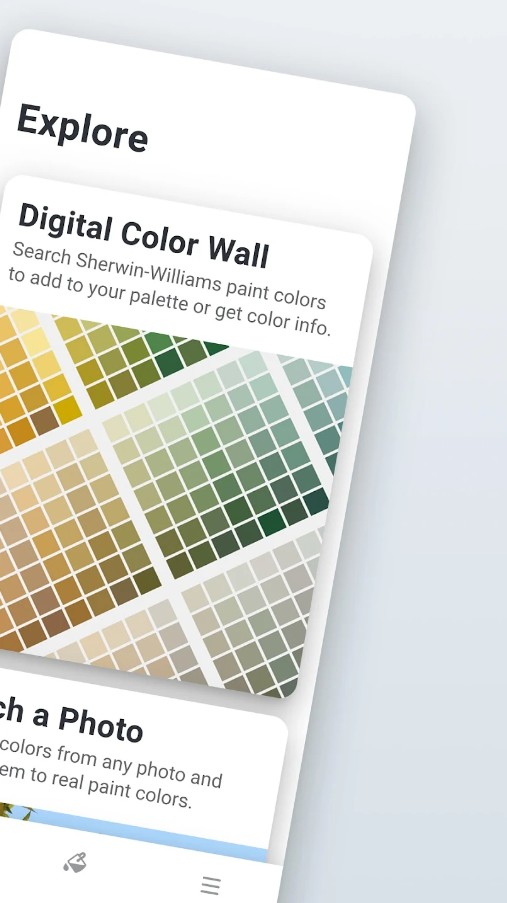 YOOX
If you want to stay informed about the latest news in the world of fashion, you need to take a look at YOOX. Here you will read info about new trends and see how much new clothes cost.
The app can boast of a simple interface and smart functions that you can understand at once. What's more, the app can also provide you with the following options:
See colorful pictures of brand-new clothes. You can search by the name of the designer or the type of clothes. The search itself works quite fast, it usually takes a user about 3 seconds to see the search result.
If you create an account (this is a fast and simple thing to do), you will get MYOOX. This is your personal space where you can collect the content that appeals to you – clothes cards, photos, texts.
Purchase clothes at the click of a button. If you are a fashion designer, you might still like to buy some items.
YOOX is a free application. It supports a big number of foreign languages, such as Greek, German, Japanese, Italian, and many others.
You can install the YOOX app from Google Play and the App Store.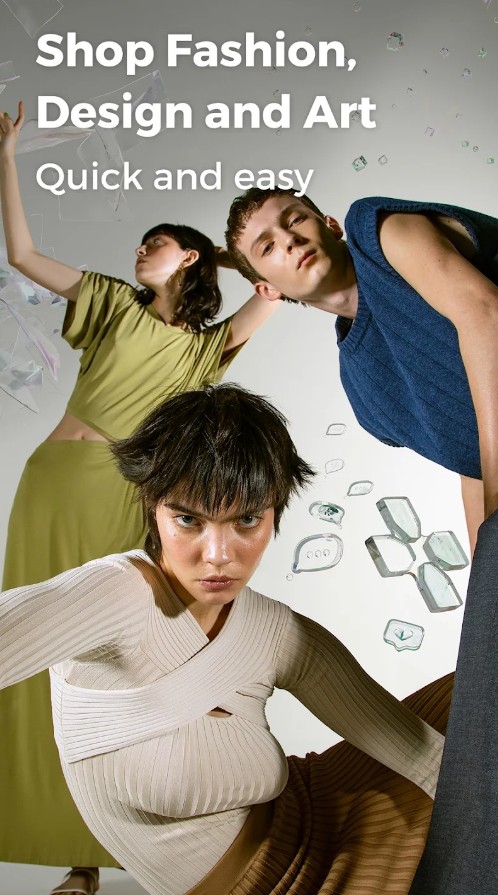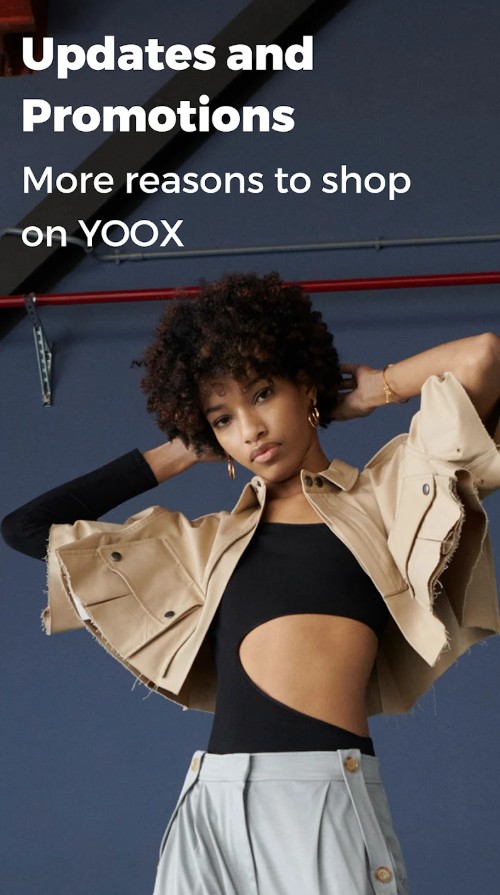 Concepts: Sketch, Note, Draw
If you are about to create your own fashionable clothing items and choose the canvas for them. The Concepts app will give you all the tools to make the most detailed and precise sketches.
You can choose a template and work on it, adding something new or deleting some parts. However, you may also start from scratch.
Now let's review the best options you will get in Concepts:
Enjoy realistic tools you may use in real life, such as pencils, and pens, as real as a huge variety of canvas. This makes a real space for inspiration and creativity.
The app is highly customizable. You can hardly find a single thing you can't customize. Many users say that on the default screen, you will see too many tools. Some of them might never be used. This is why it is better to remove such things and never get distracted.
When you are done, you have to download the result or share it. If you choose to download it, you can do it in PDF format.
Concepts have a big number of positive reviews and high ratings. It's all about its simple UI and an impressive set of functions.
Both Android and iOS users can get it for free.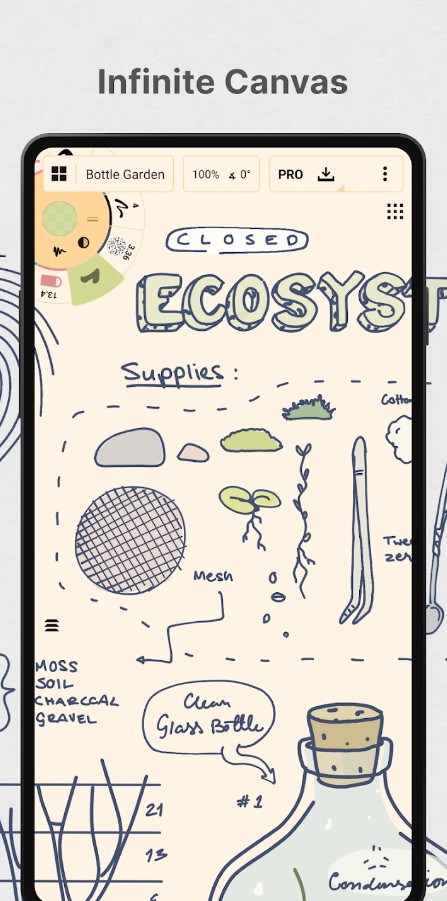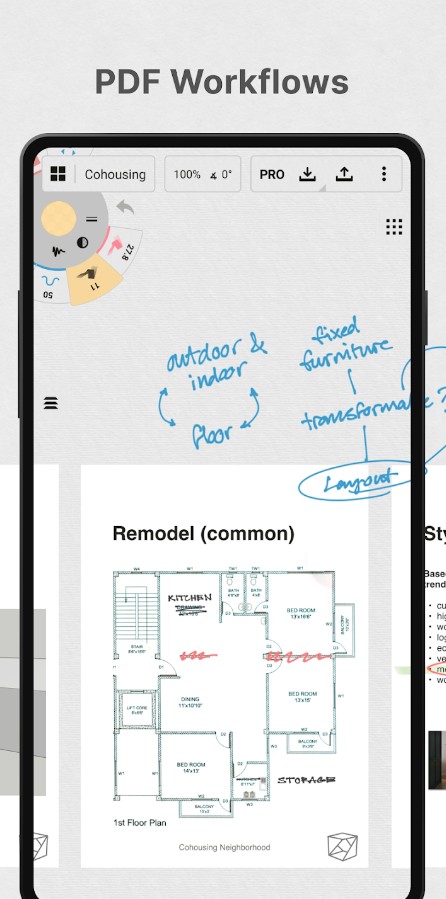 Sketchbook
This application is also very universal. Yes, it doesn't directly refer to fashion but this is a drawing tool that is a must for all types of designers.
You can draw any type of clothes in Sketchbook. It has a truly intuitive and smart interface that is simple even for beginners.
Let's take a closer look at this application:
Enjoy various brush types. If you are a fashion designer, then you might need to draw how your clothes will look. This is a great way of turning your thoughts into life.
Customize the interface so that it looks the way you like it. You can remove the tools you don't wanna use from your screen.
The app is quite simple but you might still need some instructions to get started. When you open the app for the first time, you will be given a detailed guide.
If you are worried about your privacy, the app won't need your sensible data. You don't have to provide a lot of info about yourself.
All of these functions are available at no cost. Sketchbook is available for any country, it supports Spanish, Italian, Japanese, Korean, Russian, and many other languages.
The application is available for free on the App Store or Google Play.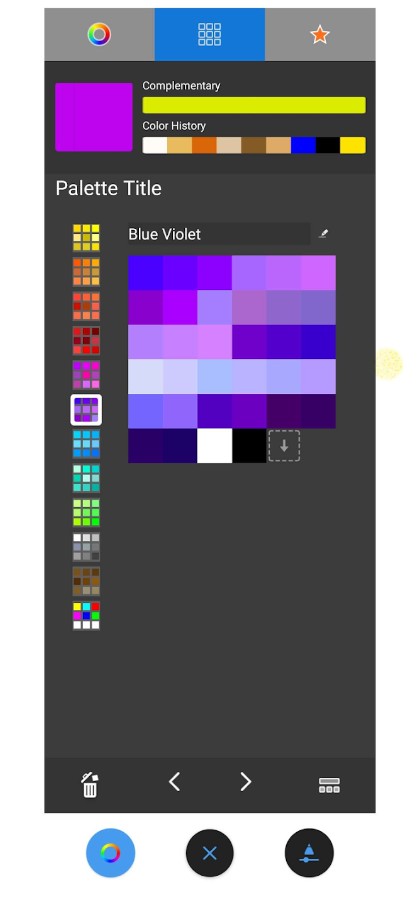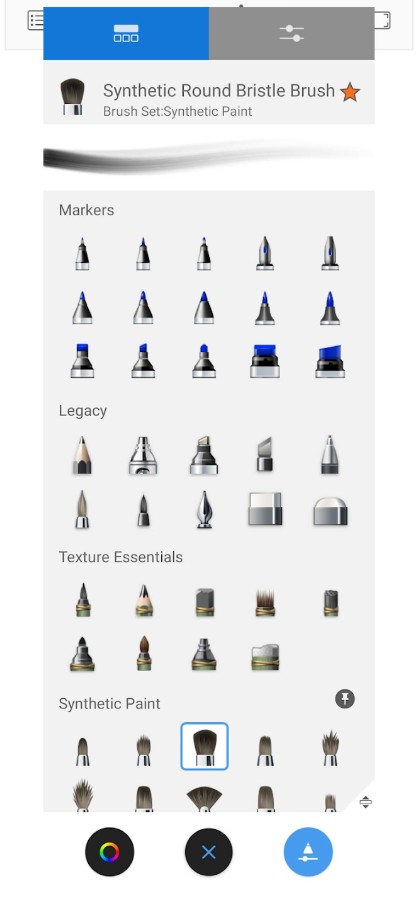 You may also like: 9 Best Ring Design Apps (Android & iOS)
Vogue Runway Fashion Shows
If you work with fashion, you have to always keep up with the latest trends in fashion. To do it, you have to look for the best magazines, fashion weeks, and many other important events.
However, you don't always have time to search for the info and sort it. The good news is that in Vogue Runway Fashion Shows you can get the best info connected to fashion.
Here are the best functions you will get for free:
Get access to the set of 20,000+ cool fashion shows. They are all divided into groups according to the dates or titles so that you can easily find the show you are looking for.
Set alarms. You often can miss a fairly important event that you have been waiting for a long time.
Add your favorite fashion shows to your collection. This will help you to keep all the staff in one place. What's more, you will also be able to share your videos via social networks or messengers.
The app is free with ads. The only downside is that the number of ads is huge – they appear at almost every click you make. There is no way of removing it for free.
Vogue Runway Fashion Shows can be downloaded on the App Store and Google Play.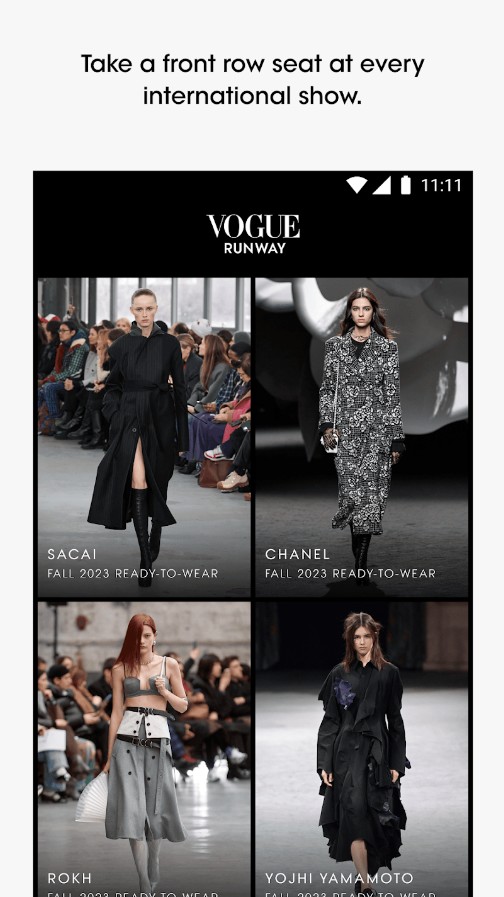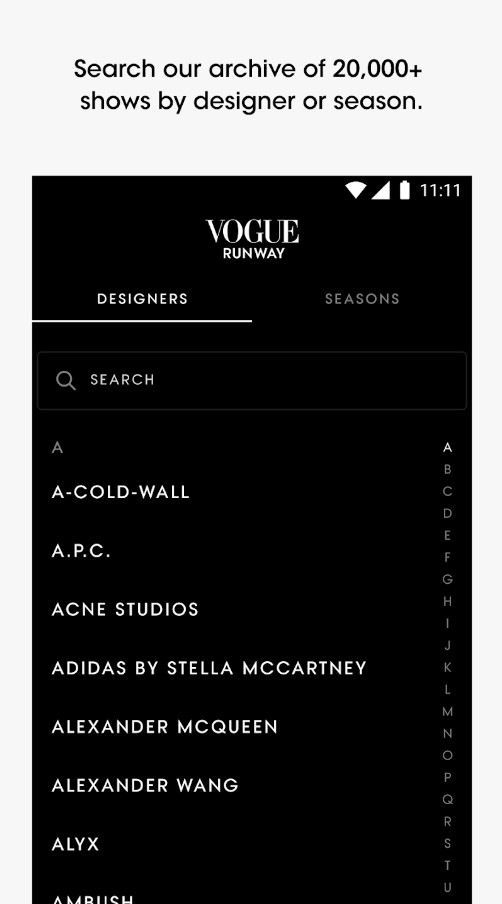 Pinterest
Working with fashion is hard at times. You have to always be inspired to keep making new ideas. However, you can't always be full of cool ideas. This is why you need to have a source of motivation and inspiration.
This is a social network aimed at sharing beautiful photos and images. However, this isn't the only function you will get, let's look at others:
Search by different keywords or phrases. This allows you to find what you want. You can name the object (for instance, 'bikes' or 'food') or color.
You can watch pictures for free. However, if you want to own a picture, you can buy it. The prices are quite cheap, you have to pay a dollar or two to get it and use it as yours.
Share your favorite content with others. You can share the pictures inside the app or share the content via social networks.
Add you pictures and enrich the network. If you are a photographer or a designer, this is also a good way of making some extra money.
Pinterest requires about 170 MB of your phone memory. The app will ask for your location and know your purchases, and this data will be linked to you. There is no way to reject it.
Both Android and iOS users can download the app at no cost and use it to get inspiration.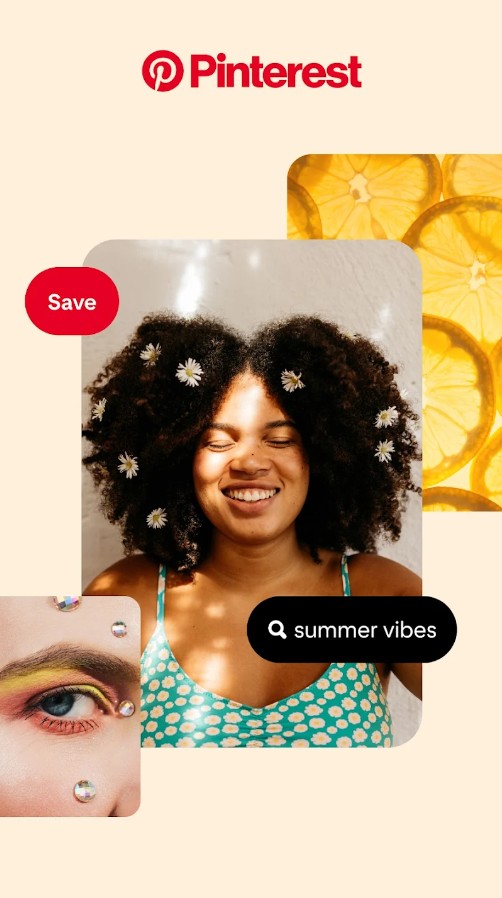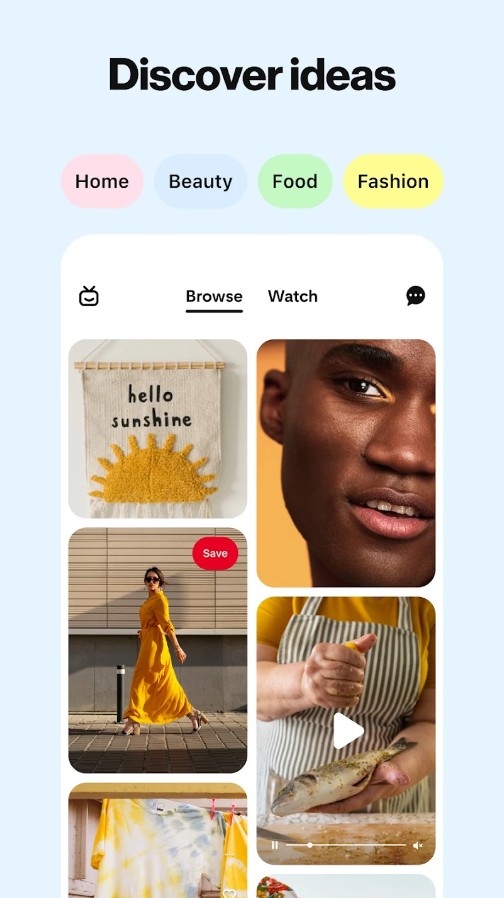 Fashion Design Flat Sketch
Do you often have to draw sketches? Then you can't do without the following application! It contains all the tools you might need for your fashion design projects.
This app is intended for professionals. However, beginners may also find it quite useful. Right after the download, you will be able to enjoy these features:
Check a huge library of templates for different clothes. This will boost your progress in fashion design as you won't have to draw the models from scratch. There are templates for skirts, T-shirts, jeans, and many other items.
Make final actions using pencils and brushes. Add new features and colors to make the model life-like. This will help you to see what your items will look like.
Export your design easily. You can download it on your computer or smartphone, as well as share it by email.
Fashion Design Flat Sketch is simple but the number of tools isn't ideal. Some users believe there can be more brushes. This is the reason why the rating is a bit lower than other apps listed here.
What is more, the app is pretty small – having about 40 MB of memory will be enough to install Fashion Design Flat Sketch.
You can get it now on the App Store and Google Play.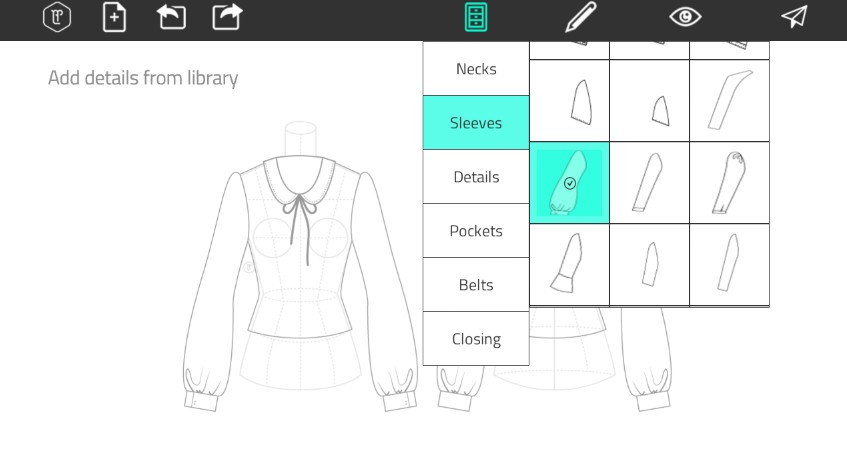 Fashion Design Sketches Book
Fashion Design Sketches Book provides aspiring designers with a wide array of clothing types to bring their ideas to life. Users can design and customize garments such as dresses, tops, skirts, pants, jackets, and more.
Main features of Fashion Design Sketches Book:
Clothing design
Color palette
Drawing tools
Save and share
Aspiring designers can use this app to refine their design skills, experiment with different styles, and gain insights into the fashion industry. It serves as an excellent tool for students studying fashion or for anyone with a passion for clothing design.
The app's convenience allows designers to sketch and visualize their ideas on-the-go, eliminating the need for traditional paper and pencil methods.
Finally, I can say that this app is one of the best on this list. Fashion Design Sketches Book is a valuable asset for those who want to explore the world of fashion design and turn their imaginative ideas into tangible designs.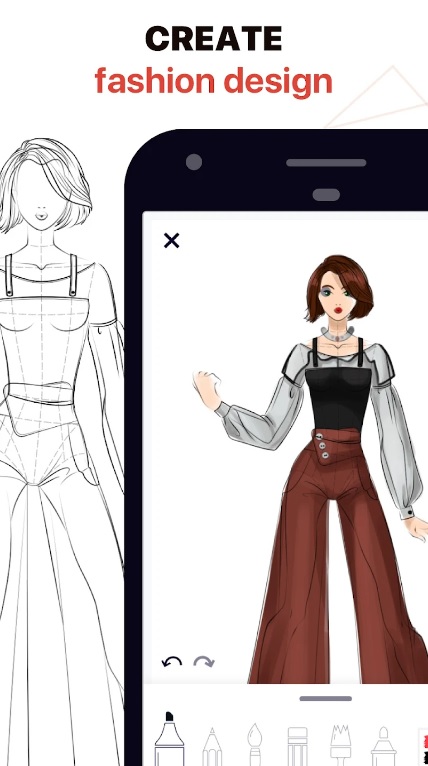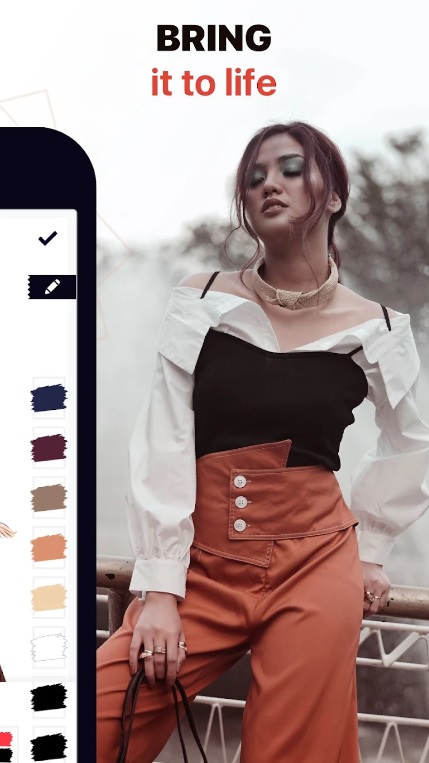 Draw Fashion Clothes
This app gives an opportunity to create a wide range of clothing types, catering to various styles and occasions. You can design and customize dresses, tops, skirts, pants, jackets, and more, offering limitless possibilities for experimentation and innovation.
Key Features of Draw Fashion Clothes:
Comprehensive clothing library
Drawing tools (including pencils, markers, and brushes, to add intricate details and unleash your creativity)
Color palette
The app caters to both novice and experienced designers, providing an intuitive interface that allows users to translate their fashion ideas into visually stunning sketches. 
What is more, the app's convenience ensures that designers can sketch and visualize their ideas anytime, anywhere, eliminating the need for traditional sketching materials.
In conclusion, Draw Fashion Clothes is an indispensable app for anyone passionate about fashion design.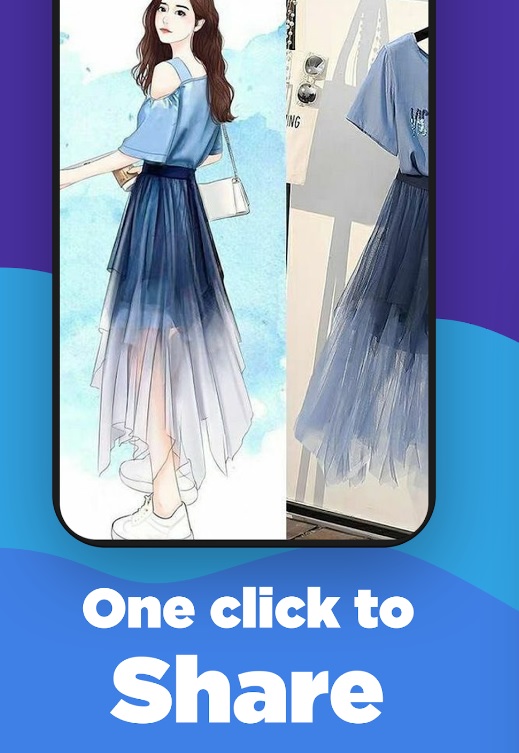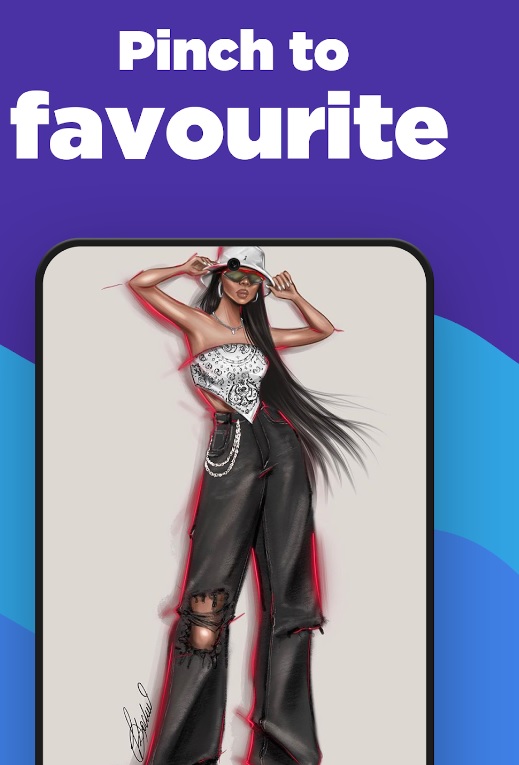 Fashion Empire
This is a great app to express yourself! What is more, this is a good way for fashion designers to practice their skills.
This isn't a sketching tool, it's more like a game. Let's see what functions you will have for free:
Become a fashion designer

. In this game, you will have to design unique clothing items.

Dress up other people

, such as top models. Make sure you keep in mind all the details.

Create your collection if unique items, you don't have to limit yourself with clothing items only. You may also collect some furniture.
What's more, the app allows you to become a part of a friendly and close fashion community.
The app is free of charge with its basic functions. However, if you need to boost your gaming process, you can buy some extra gems for 1.99$.
This stunning game is available on the App Store, as well as Google Play.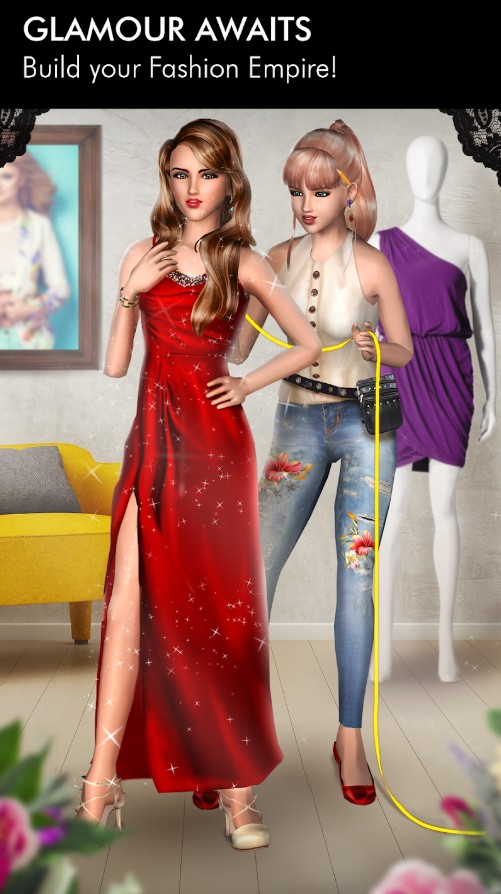 Fashion Nation: Style & Fame
If you want to become a fashion expert, make sure you install this app! It has a big number of designing options. You can practice your skills and broaden your horizons there.
To start, just create an account. You will need to give the app your nickname and email (optional).
Let's see what you will get in Fashion Nation:
Create the best wardrobe. It is high time you started collecting the best items and using them to make the coolest outfit.
Compete with other players. This is much more interesting to create new clothing items when you have strong opponents. What's more, when you win, you will be given some additional rare items. That's why try not to miss your chance.
Vote for the best designs. You can also check other people's designs and criticize them. This is a good chance to become a fashion critic.
Try to become popular. When many people vote for your designs, your population increases. Who knows, maybe you will manage to grow a huge fan base?
Fashion Nation is a relatively big app. You will need about 260 MB to install it on your device.
The game is available on the App Store and Google Play at no cost.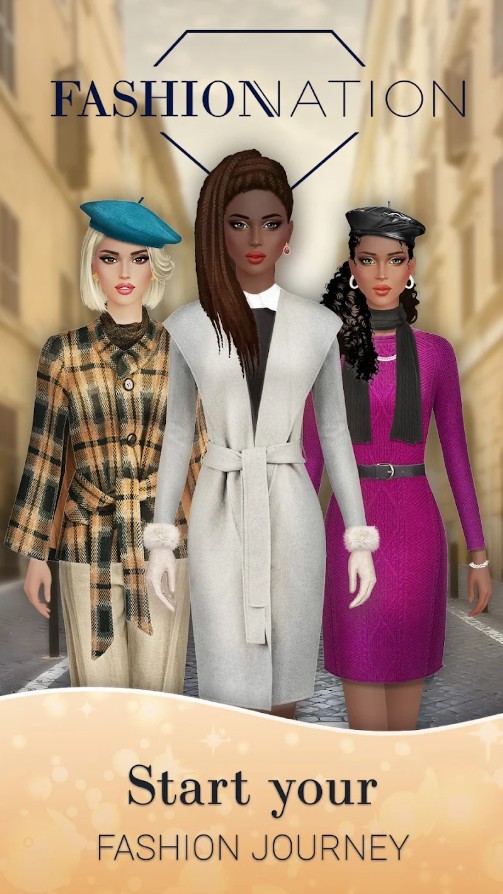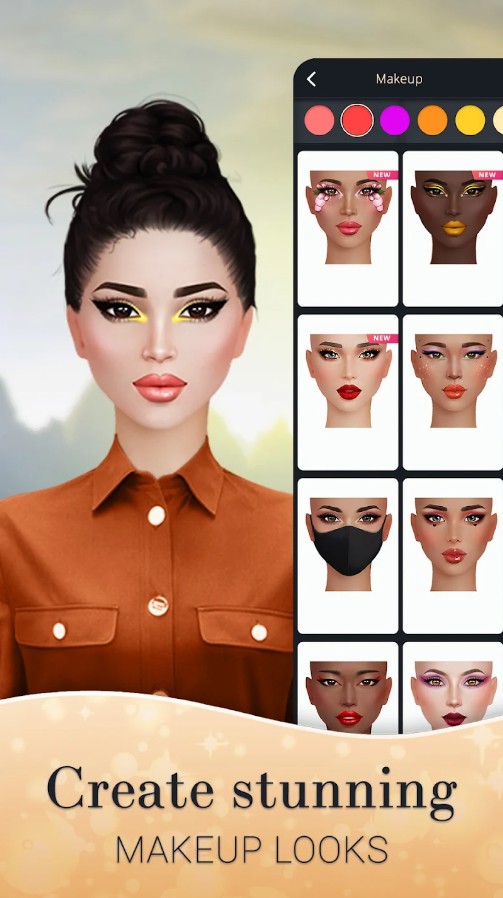 You can also check: 11 Free Car Designing Apps
Fashion Style Dressup & Design
Here comes another nice game for fashion designers and those who love the world of fashion. In Fashion Style, you can create new clothes and help people look beautiful.
The app has an intuitive interface and simple logic, enabling you to start playing at once. However, this isn't the only good thing about the game. Other functions are also impressive:
Explore over 30.000 unique clothing items you can use and combine to create the best outfit for different cases.
Try various modes to show the design you have already created. This will allow other people and you to look at the designs from various perspectives and see their strong and weak points.
You can use the templates. However, you can still modify them to make something new.
Take part in various challenges. This is a truly motivating thing that can help you gain additional points. You can also get special rewards at times.
The game is famous for its big number of options available at no cost. To get all the features, you just have to play, gradually unlocking the levels.
You can get Fashion Style Dressup & Design on Google Play.