The cover art of any album is an important part of it because it is the first thing every new user looks at. The first impression influences the further perception. A good cover can convince you to read the contents of an album, while a bad cover can discourage and repel at all.
So, if you're into that, then use special services. Here we have reviewed these best apps to make album covers in 2023 for Android & iOS, in the quality of which you can be sure.
For all of those who want to make their profiles eye-catching, we also recommend using these best banner maker apps for Android & iOS.
Album Cover Creator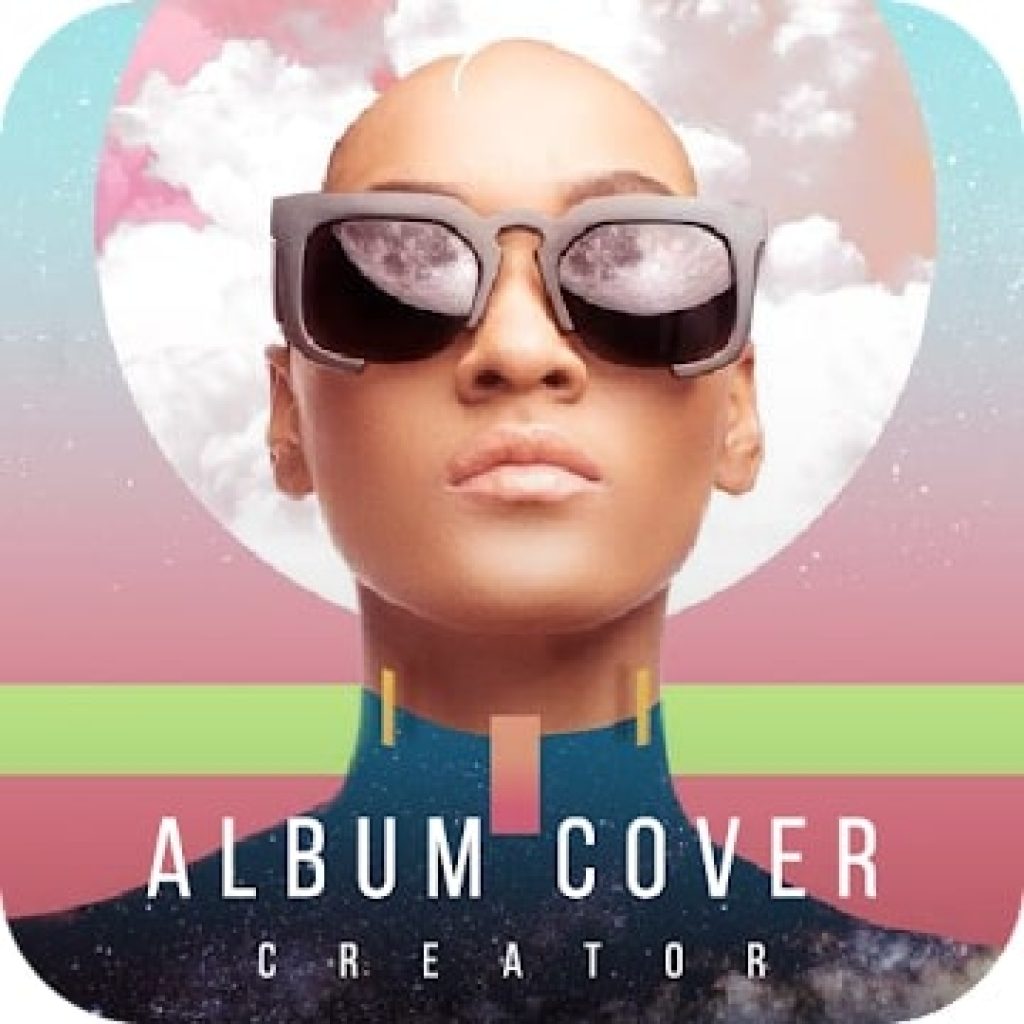 Album Cover Creator is a program for creating colorful covers. Would you like to start making really cool pictures for your playlist? Download this app, it's all there for that.
Isn't it great to put your own pictures on the covers too? Here you can use all kinds of special effects, apply them to images and get cool results.
Do images tastefully. Even if you don't have much experience, you can turn on your imagination and do a great job.
Cut out certain elements from photos and paste them into the finished image. The covers can be of different kinds, it's up to you to choose.
Make previews for YouTube and other social media. Take both almost ready-made covers and those that need to be corrected.
You can also write text on your ready-made image, for which there are a lot of fonts. Make a real moving picture for the background. Combine everything in a way that looks awesome.
The app is gaining popularity today. The program is used by many bloggers and remains in full enthusiasm. Try new skills, develop your imagination.

You may also like: 11 Best graph paper drawing and digital drawing apps for Android & iOS
Cover Photo Maker: Banner Maker, Thumbnail Design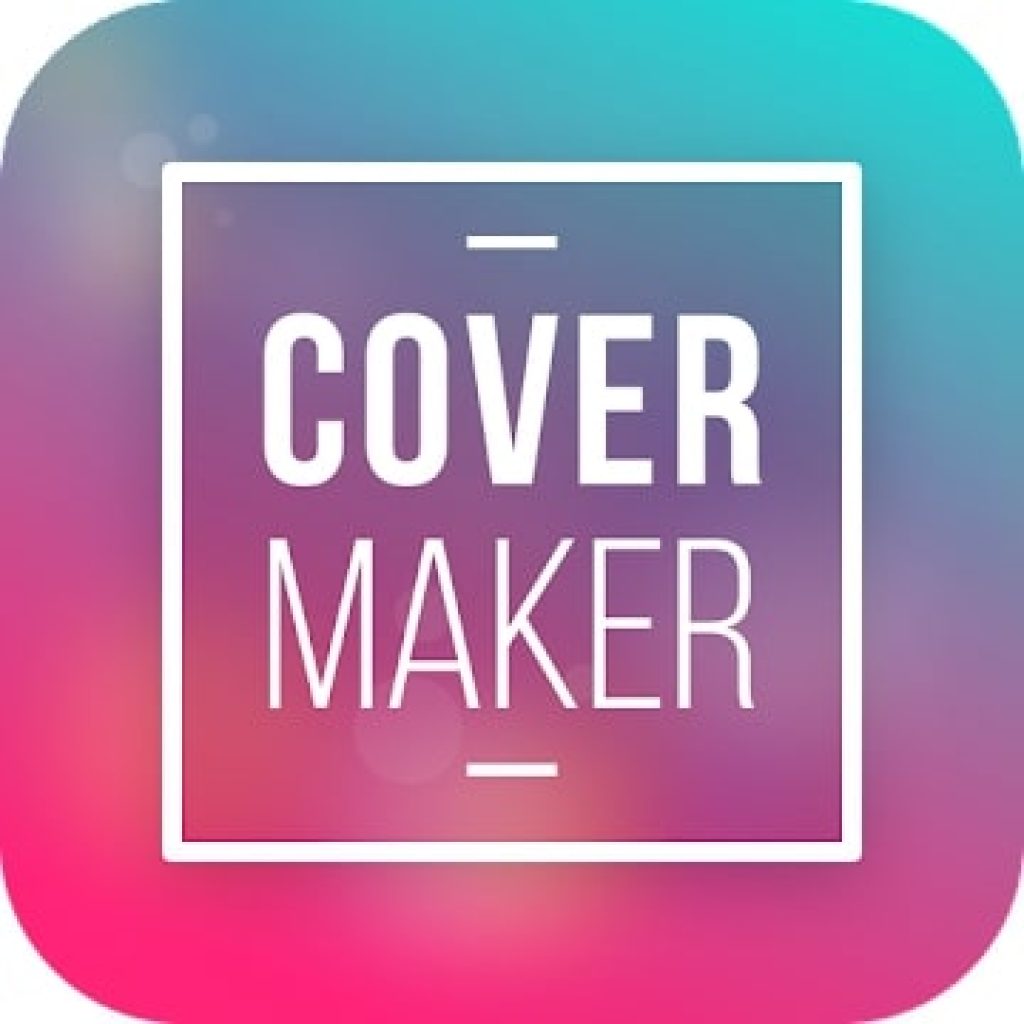 Cover Photo Maker is a platform where you can get creative with screensavers, banners, and covers. Unusual ones you can make in a minimum amount of time quickly and most importantly qualitatively.
Your imagination has no limits. Create and inspire others. It is really crucial to make such covers for bloggers and other famous personalities to attract an audience.
A high-quality picture will catch the eye of the viewer and he or she will stop and look at the information. If people aren't interested in your page, it's worth thinking about starting such an activity.
Moreover, you will be able to adjust everything for convenient use. Reduce or enlarge the cover frame, choose the ratio, measure the scale. Beginners will get the job done and make a great design for their art, too.
The interface is simple, so no training is required. Glue stickers cut from other pictures to the photo. Do the work step by step and don't rush anywhere, then the outcome will be positive. Upload your photos to other apps and let people be amazed by your creativity.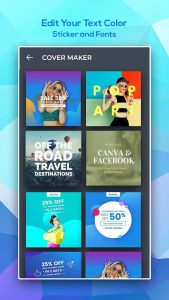 With this program, you can make your content brighter, to convene an audience that will be interested in you. Recommend the app to creative people, they will not remain indifferent.

Cover Maker for Spotify playlists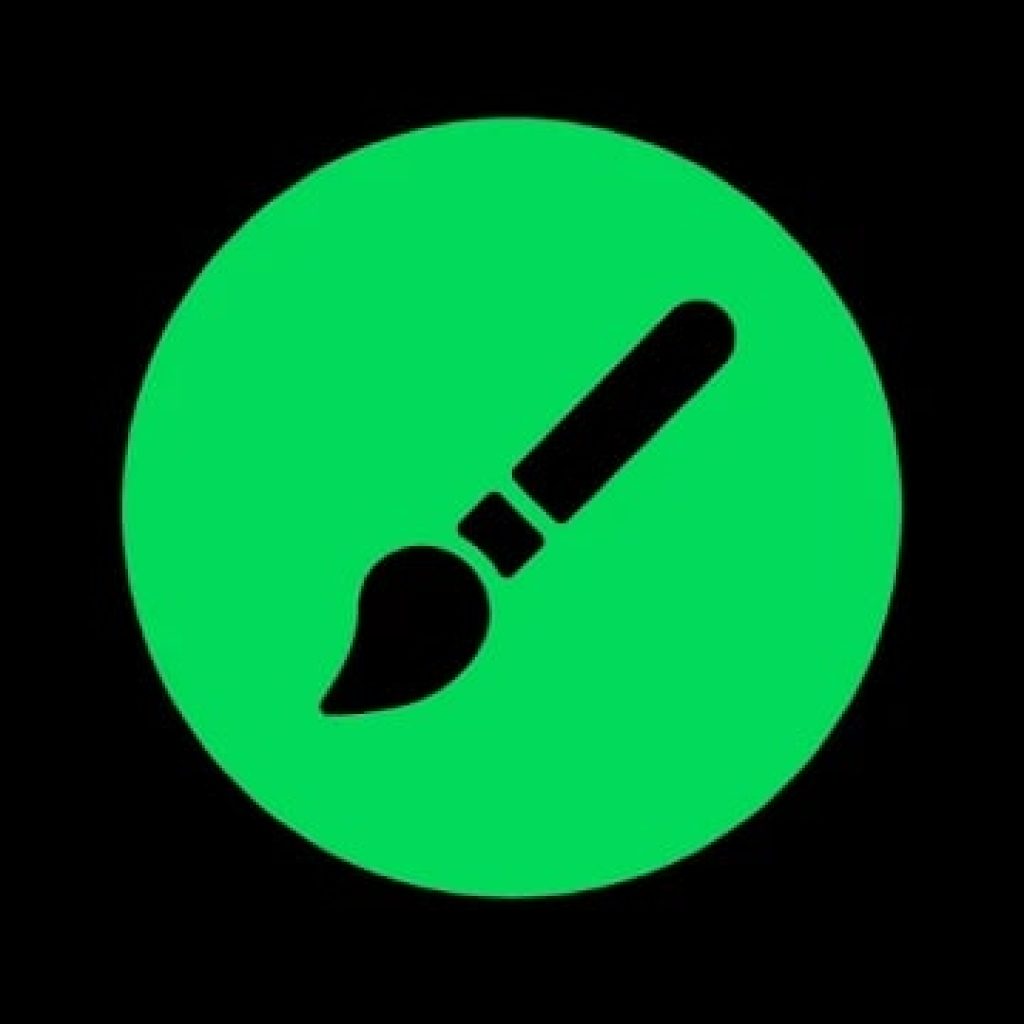 Cover Maker for Spotify playlists is a platform with a variety of beautiful covers. With such a great program you can create your own colorful layouts.
Come up with different eye-catching covers and use all the possibilities of this app. Put a ready-made picture on the screensaver of your music library or something else.
Moreover, there are different designs for each style of music. You'll be able to put it on the cover of your electronic collection and please others. It will be especially cool if you upload your playlists to social networks, where your music will be seen by everyone.
Finally, make your profile more attractive, create your own atmosphere. Are you just getting started on the subject? No problem, there are ready-to-use materials to work with, you can get all the information you need in the settings.
This app has a great variety of features. It is most relevant to young people, but adults are also interested in this and can try their hand.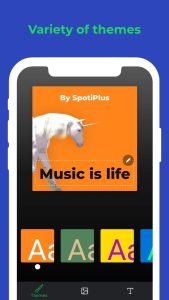 You can save the image and post it. Send the result to your friends. There's a great editor here. You don't need to ask someone for help, you can learn by yourself.


DesignLab – Graphic Design
DesignLab is an app for design and creativity. You'll be able to do whatever you want in this program.
Create all the things you love so much. Design cards and postcards. You can always save what you have created in this app.
Send the finished result to a friend. Save your work and open it after a while. Search for everything you need before the work is done.
The designers are so invested in the program that you'll be able to see the objects in 3D. Furthermore, there's a huge selection and it's all thoughtfully designed.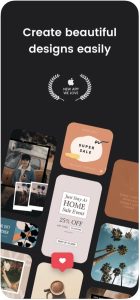 The DesignLab app is a professional platform. Create color collages and other illustrations. Don't worry if you make a mistake, you can always fix it. Take advantage of the built-in modes and get quality work. DesignLab is endowed with excellent interest and graphics.

Cover Photo Maker – Banners & Thumbnails Designer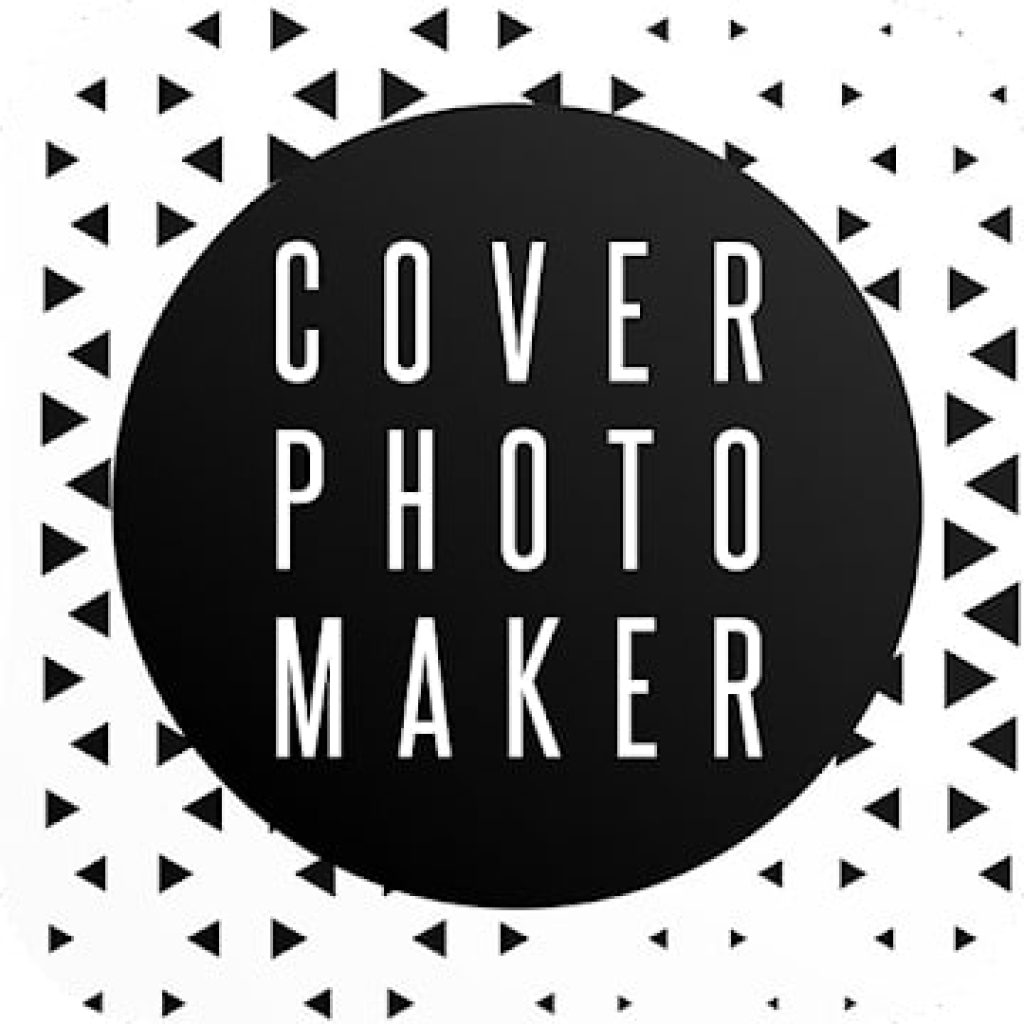 Cover Photo Maker is an app where you will quickly create pictures for videos, photos, playlists, and so on.
You will be able to upload the resulting ones and add them to your YouTube videos.
So why are these covers so important? That's because when you look at the image, you have a desire to watch the video or vice versa.
Such a cover plays a big role. It can greatly affect the number of views. Create high-quality images. Over time, by practicing, you'll be able to complete your tasks much faster and of higher quality.
What's more, take advantage of everything the app gives you. You can make your work look so awesome that you won't have to go to strangers to help you make a great design. When you get started, pick a theme and photos that fit the theme. Put all your images out there.
Besides, here you can realistically depict the shadow of the object and impose other effects. This is an interesting app with a wide range of important functions to work with.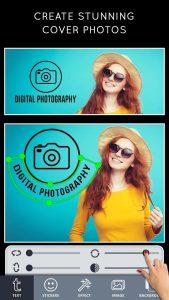 Such a program is necessary for bloggers because a marvelous appearance of the channel or profile in the social network is crucial. This app is also great for decorating checklists and birthday invitations.

Cover Maker: Cover Photo Maker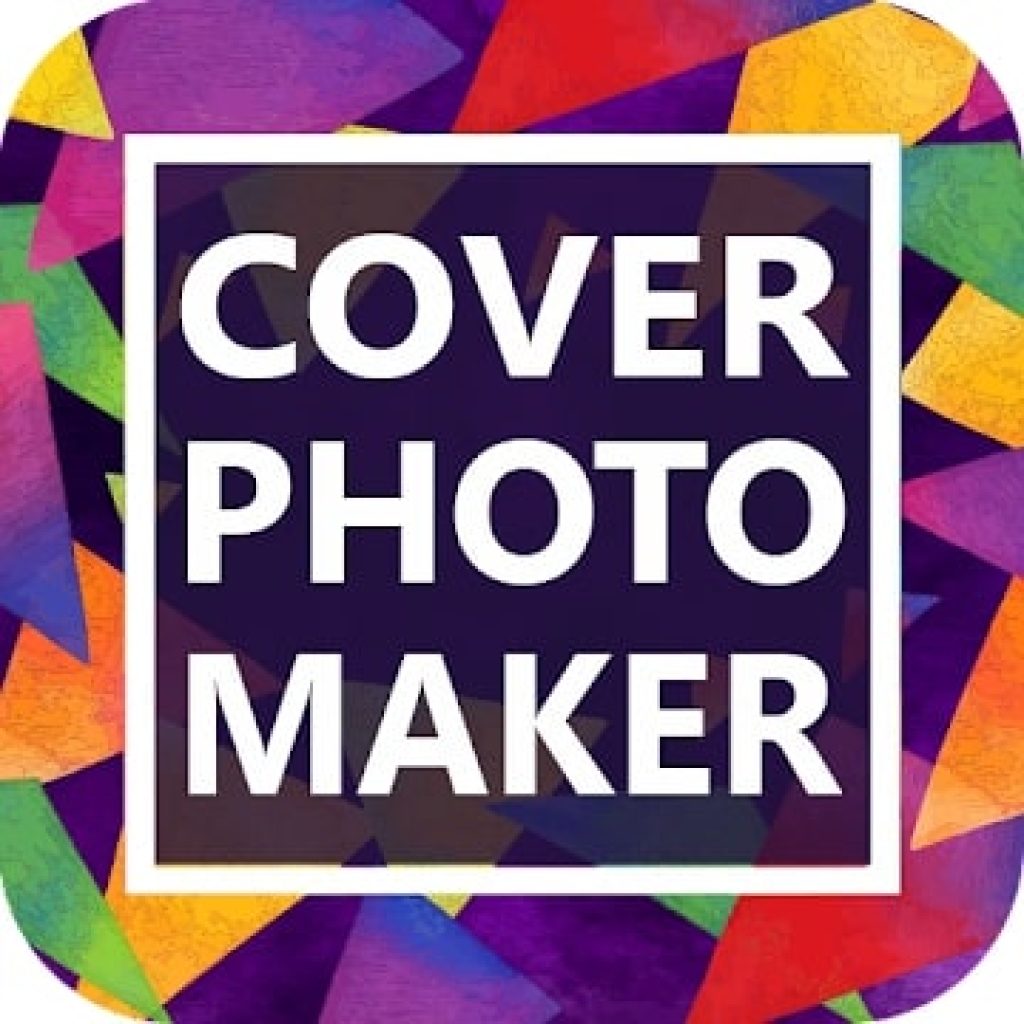 Cover Maker is a platform where you can create high-quality screensaver pictures.
Would you like to have cool covers that you can display on Instagram and other platforms? Don't worry if you don't have any experience in this business.
The program is simple and anyone can figure it out, as long as they want to! There are many layouts with different themes. Choose what you like and create.
Don't forget to look and use filters and captions. You can always write text on your work. There are many variations of writing and this is a big advantage.
What's more, the program will advise you on the best stickers to put on your finished photo. Crop the photo and make it the right size to upload from the program.
You can always change the image and take your actions back. You can create good quality covers and it's all quick and hassle-free. Customize the app to your liking and feel comfortable.

You may also like: Top 22 Free Music Download Apps for iPhone and Android
Coverlay – Album Art Generator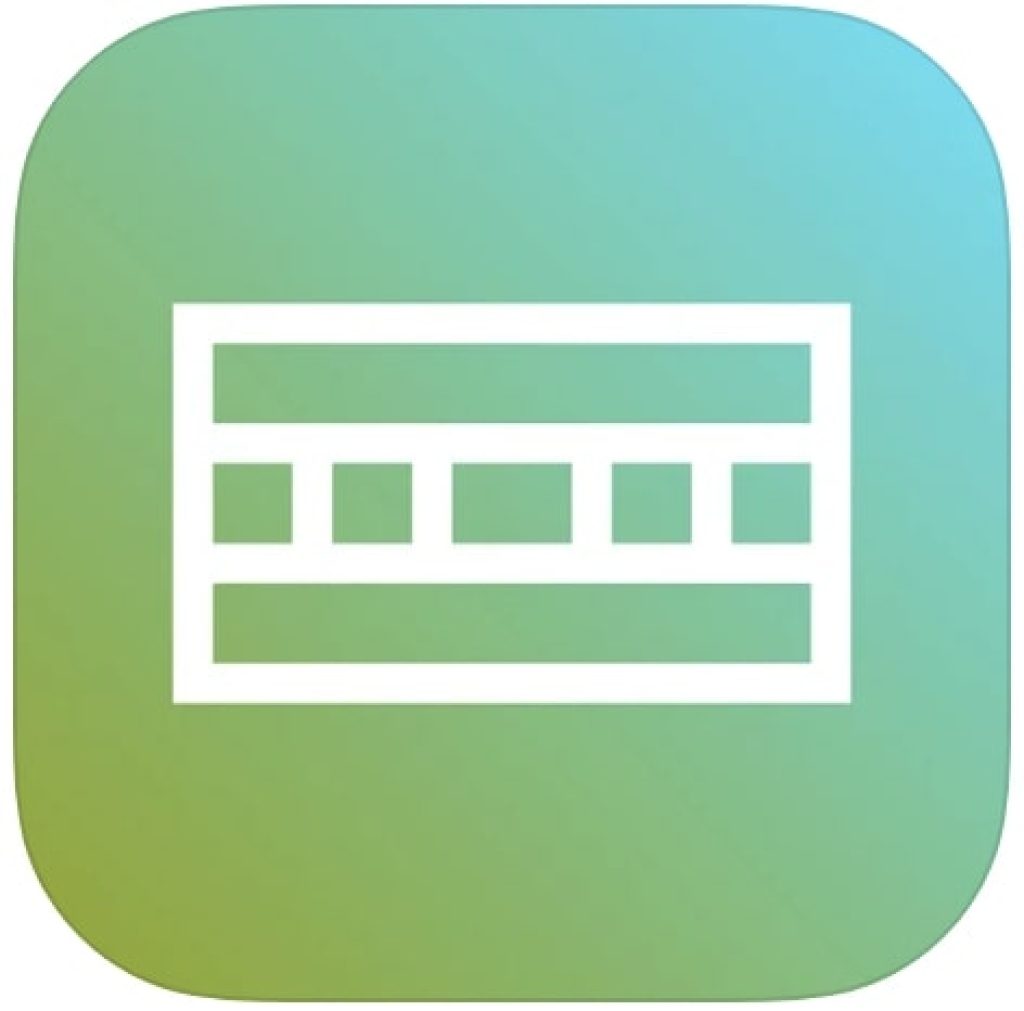 Coverlay is an app for creating creative content, including album covers. The program is often used by artists.
You no longer need to ask for help from professionals, you will learn everything yourself here.
Would you like not to depend on anyone and manage the quality of photos and videos by yourself? Then you're on the right track.
This program will guide you in the best direction. You can create covers for albums, new publications on social networks.
Coverlay is available for all users who are willing to spend their efforts and achieve the desired result. Initially, use extra of your own materials. Use the photos from which you want to make a slicing.
In the settings, you will be able to change the parameters to suit you. Choose the colors of the program itself. Change the covers according to your mood. Make at least 3 top images.
Feel the role of a creator, it's very interesting! You will not need to go somewhere and sit to study on courses.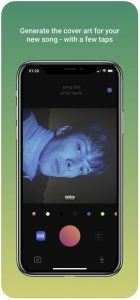 The Coverlay app is one of the best among the few competitors. Download the program and learn something new. Enjoy the process, because it will make your work look great.

Canva: Design, Photo & Video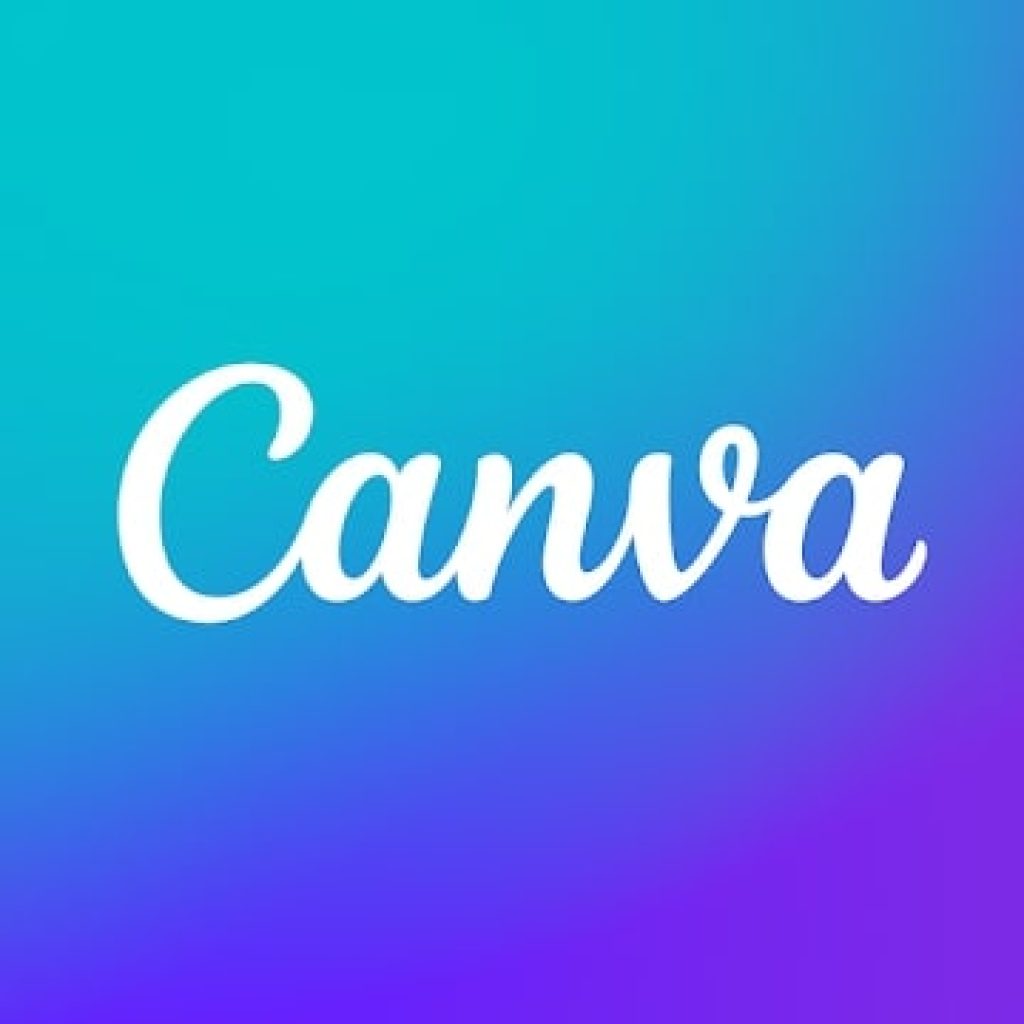 Canva is a program with a built-in photo and video editor that is great for creating a cover for any purpose.
You will be able to come up with your own idea and implement it in the app.
It is also a design program. Here you can make a montage of images, glue a video to a friend for a birthday or any other celebration.
Expose the resulting images and videos on social networks. Surprise the others, let them wonder where you made such a thing too.
Canva is an affordable app for anyone who wants to start developing in the field of making covers, wants to make memorable images. Besides, we have to say that if you're wondering what to put in a presentation, you've come to the right place.
Learn such an interesting thing on your own, it's not hard. This is a great program for creative people. Make a whole movie from slices of photos and pieces of video. You will be able to notice that the program has given a large range of effects that you can put on the images.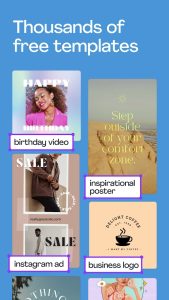 All the details are well worked out by the developers. Add captions to photos, choose the size of words. When you're done, choose a colorful frame to make the result gorgeous. Invite your friends to Canva. Try it out, experiment. Have fun with your work!


Album Cover Maker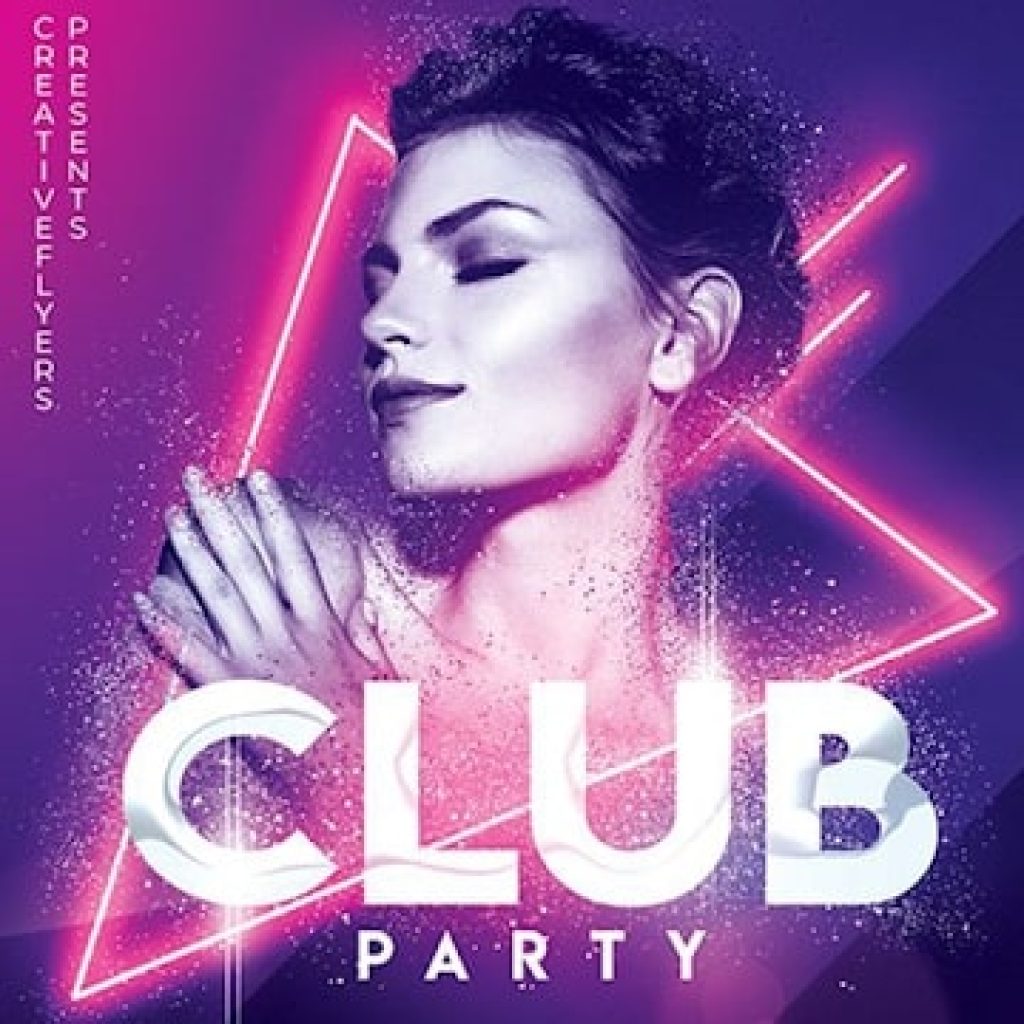 Album Cover Maker is a platform for creative ideas. In the app, you can come up with different designs for your own covers.
The program is used to make the preview for videos on YouTube and other platforms. Everything you need can be found here without any effort to find information elsewhere.
You don't need to learn how to make covers and screensavers. It's pretty easy to figure it out yourself and include your imagination, then put your thoughts together and turn them into reality. Put covers on tracks and different folders.
If you share a photo library, you can put the very cover you made on a photo screensaver. This way, your library will look more aesthetically pleasing and much nicer. Experiment with the effects, use sequins, lines. Write an interesting catchy text on the cover.
Look so that the picture was not gloomy because it's repulsive. Everyone's taste is different, though, and that's something to keep in mind. Go through your images and choose something for your new photos.
What's more, you can try to liven up the photo. Wouldn't that be great? Of course, you will be able to use moving images in the picture, as well as flipping.

Cover Maker – Flyer Maker & Flyer Designer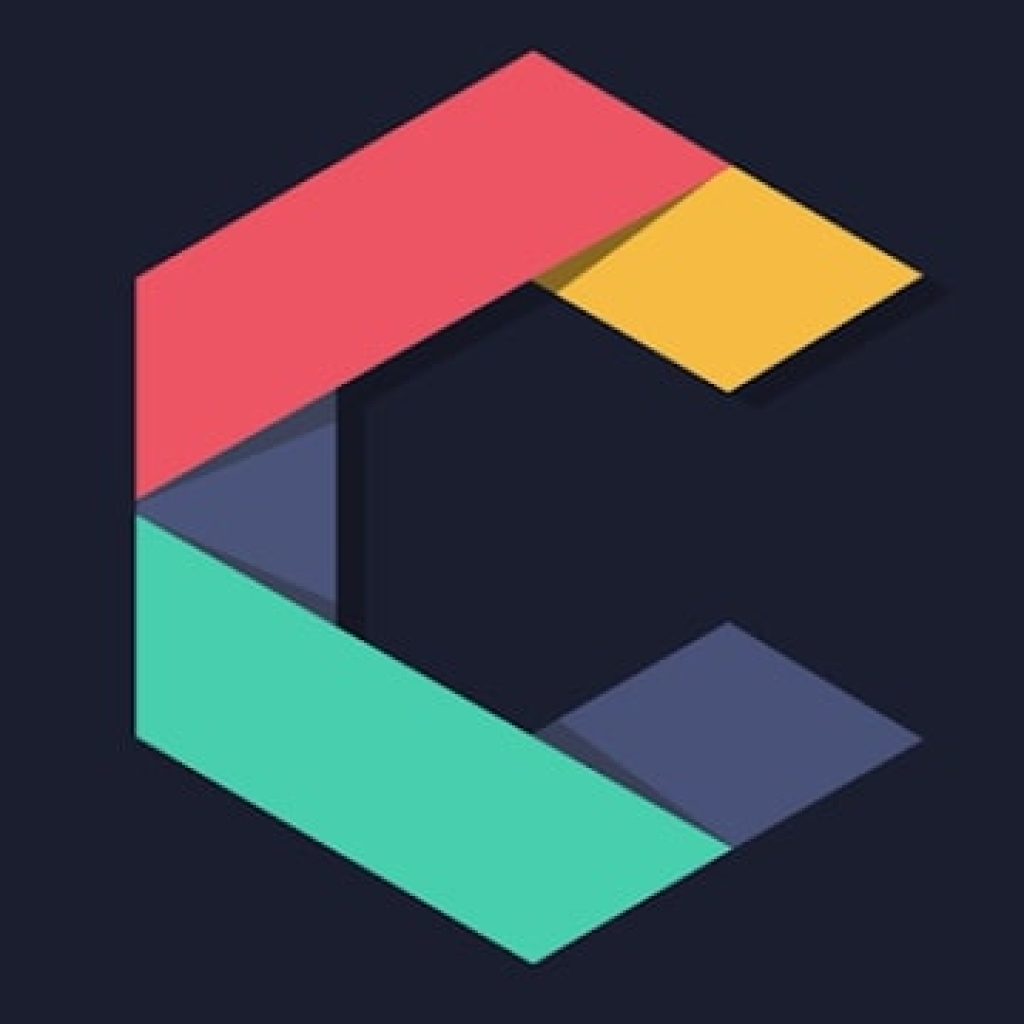 Cover Maker is an app with many options for stylish images for your artwork. It has a huge library of different pictures.
Have you ever wanted to learn how to design cool images? Would you like to post cool artwork to your Instagram page? It's all realistic with this program.
You will be processing the covers in a short time. Choose a different design each time with a different theme, so you'll know what you like.
Cover Maker really has a lot of interesting designs for gorgeous works. You just need to learn how to apply all the effects of the app correctly and then everything will work out.
Choose the backgrounds for your covers, come up with an interesting and unusual design that can be remembered at the first glance of the image. Give yourself the opportunity to create. Relax and even come up with some story in the pictures.
The app will become your favorite if you like weekly or even more often to change screensavers in messengers and different networks.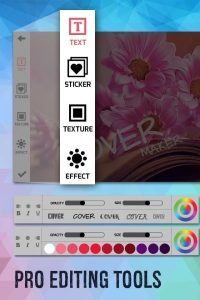 Such a program is very relevant these days. Any blogger wants his or her profile to look presentable, just like an ordinary user on Instagram and Facebook wants to see his or her page at its best.

You may also like: 7 Best Fake Magazine Cover Apps for Android & iOS
Cover Photo Maker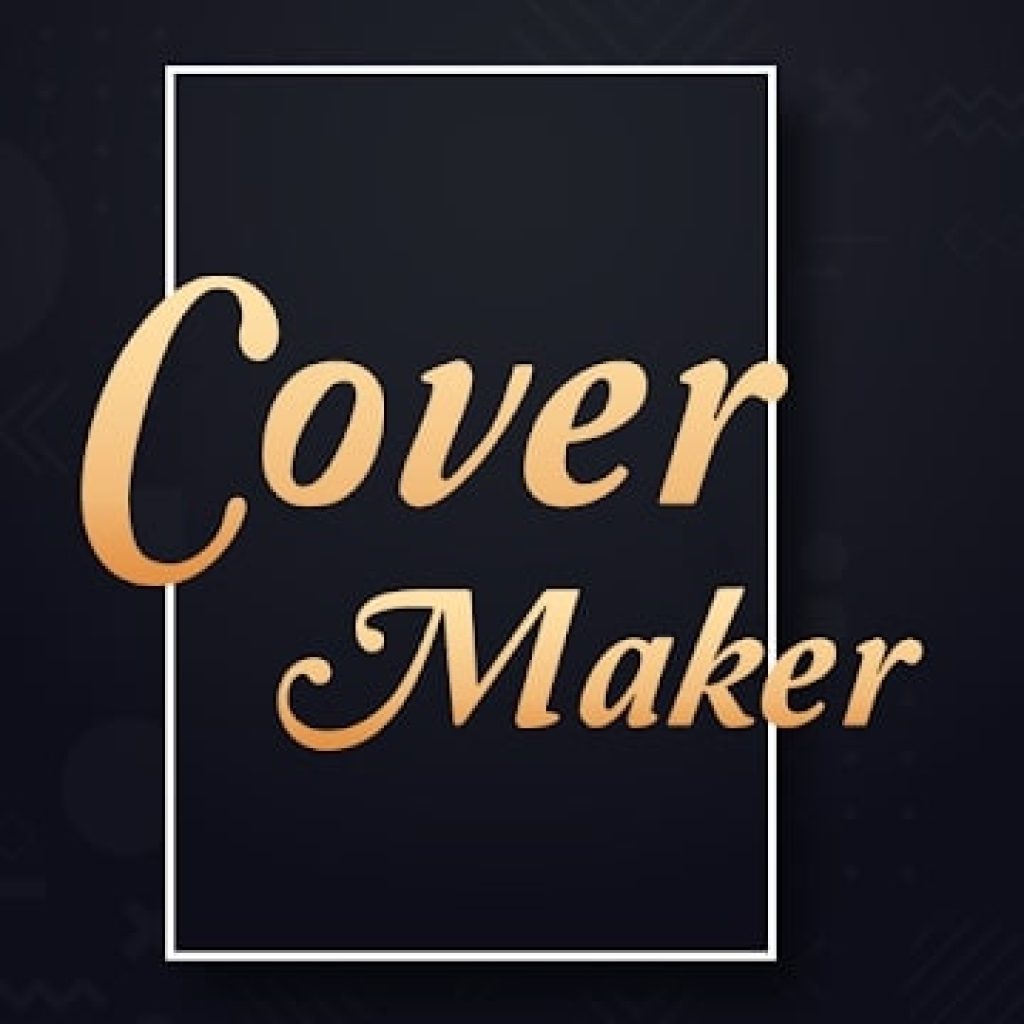 Cover Photo Maker is a photo editing program for your mobile device.
Would you like to try yourself as a designer, to learn some tricks in this sphere? You have found the app that will help you with that.
You can unload the covers you get from the app and put them on your avatars in social networks, or on the cover of your music, and so on. Let your imagination run wild and come up with a unique image and let other people marvel!
Make the most of the program. Take advantage of effects like stripes, dots, image processing, background swapping, and more. Show your friends the finished image and let them be shocked by the work.
By the way, there are variations of famous phrases here that you can add directly to the image. Let yourself get carried away with the process and you won't notice how completely you'll get it done! You'll be able to take pride in trying this field.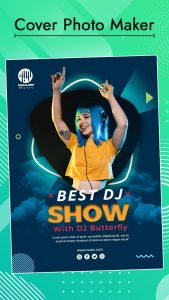 Send image links to messengers, let people see the beautiful creations, and want to do the same. Tell everyone about Cover Photo Maker and let as many people as possible get immersed in this interesting topic.