Are you tired of those mundane sounds that your keyboard makes when you're typing something? Well, there is a way to refresh it. With the new text tones, you won't get bored – we promise! With our free text tones apps, you will see your texts from a new angle.
And if you want to set new tones and ringtones not only to your texts but to alarms and all the things like that, you should definitely check this article.
ToneCreator
We kick off this list with a multifunctional app for iPhone – here you can not just select text tones, but create them on your own. And not just for text, actually, this app also allows to make ringtones, alarm sounds, and something else.
You don't have to create anything if you don't feel like it, though. There is a library of sounds that you can set as your text tones sound if you want. The selection is quite wide – about 100 sounds. And to make your own text tone, you need to make a recording – and only in this way, you can create your own sound.
As for the reliability of the app, then we, as the most users, were content with the absence of ads and simple, but easy-to-navigate user interface. We would definitely recommend this app to any iPhone user. Summarizing all the points said above:
choose among 100 text tones
create your own tones by recordings
no ads!
And just like most users on App Store, we would give ToneCreator 10/10.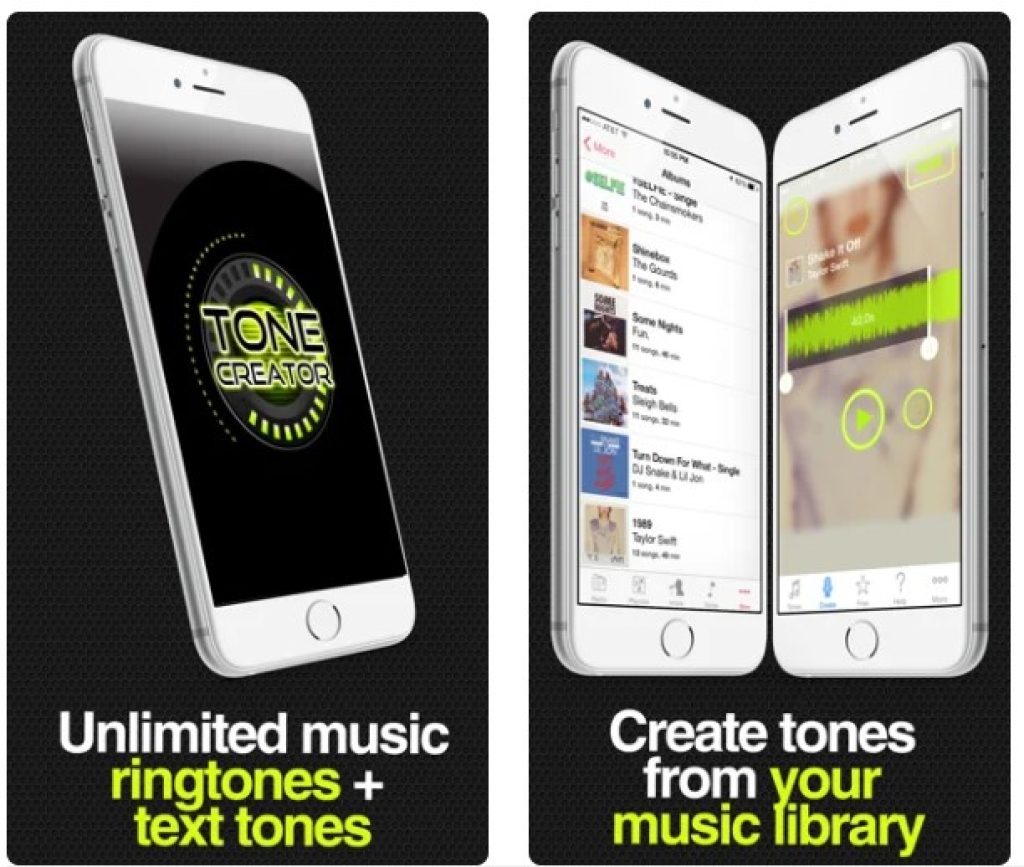 You may also like: 7 Best Laughing Sound Effect Apps for Android & iOS
Text Message Sounds
Now let's see what the app for text tones has to offer in the Android category. Text Message Sounds is the most popular app in this category, but it's a little more simple than the previous one. Here you can just select the text tone among the ones which are already offered.
It will be easy for you to navigate this app, however, the interface design is rather plain and obsolete. But at the end of the day, you're here just to pick up a text message sound, right? And the app presents the sounds not only for that, but also for morning alarms, ringtones, notifications tones, and so on.
If speaking shortly of this app:
Variety of tones to choose from
Easy to navigate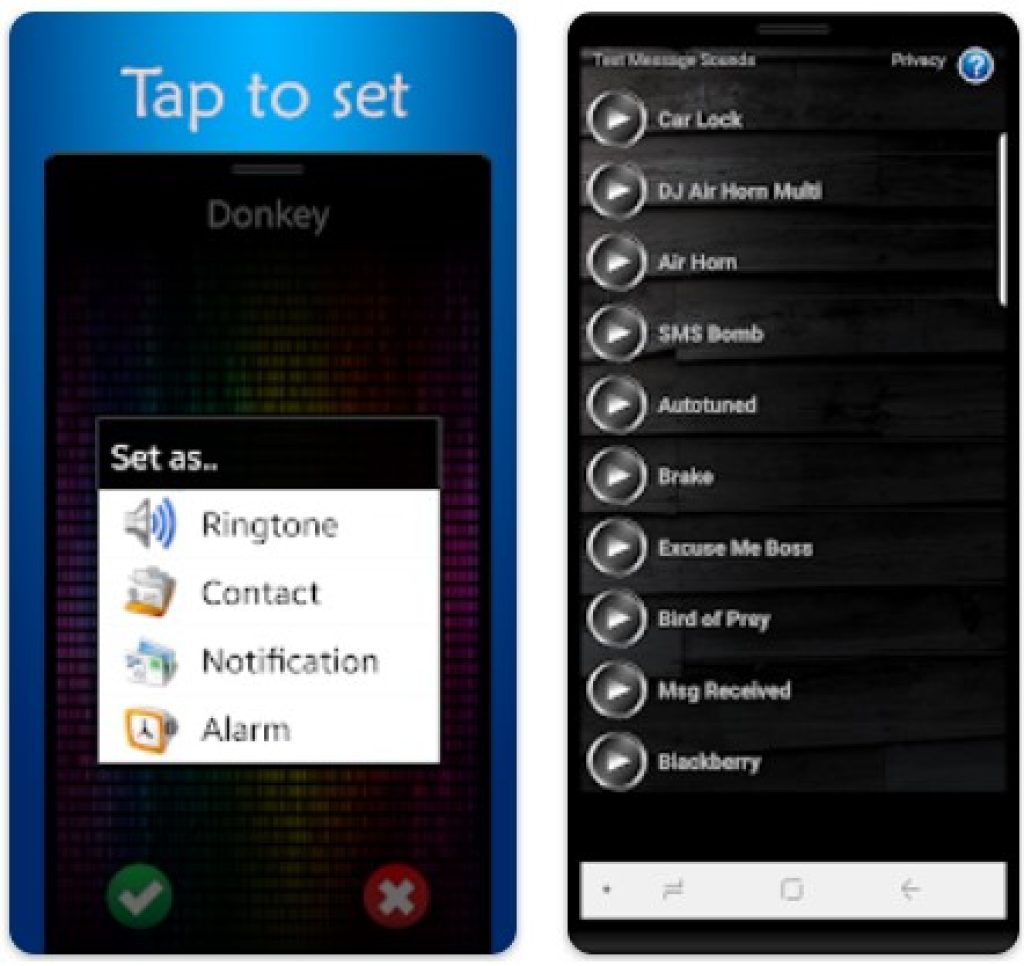 New Text Tones
This app is available both for Android and iPhones. It's remarkable by its bright image but the main thing about this app is that it allows you both choosing tones from the existing ones or recording your own.
Basically, as with the 1st app on this list, in New Text Tones you can make your own recording and set it as the tone for your text messages. A hallmark here is that it contains various types of tones – some are loud, some are quiet, long-short, dynamic, slow, and so on. Everyone will find something they like.
However, one complicated thing about New Text Tones is that the process of choosing and setting the tone is unnecessarily complex. Before you can set the sound, you will have to make about 7 different steps and it's kind of frustrating and annoying. Thus, if we summarize all of that:
Ability to create your own tones
Available for iPhone and Android devices
A wide library of sounds
Style diversity of sounds
Apart from that, New Text Tones often provides special offers, such as holiday sounds or theme sounds.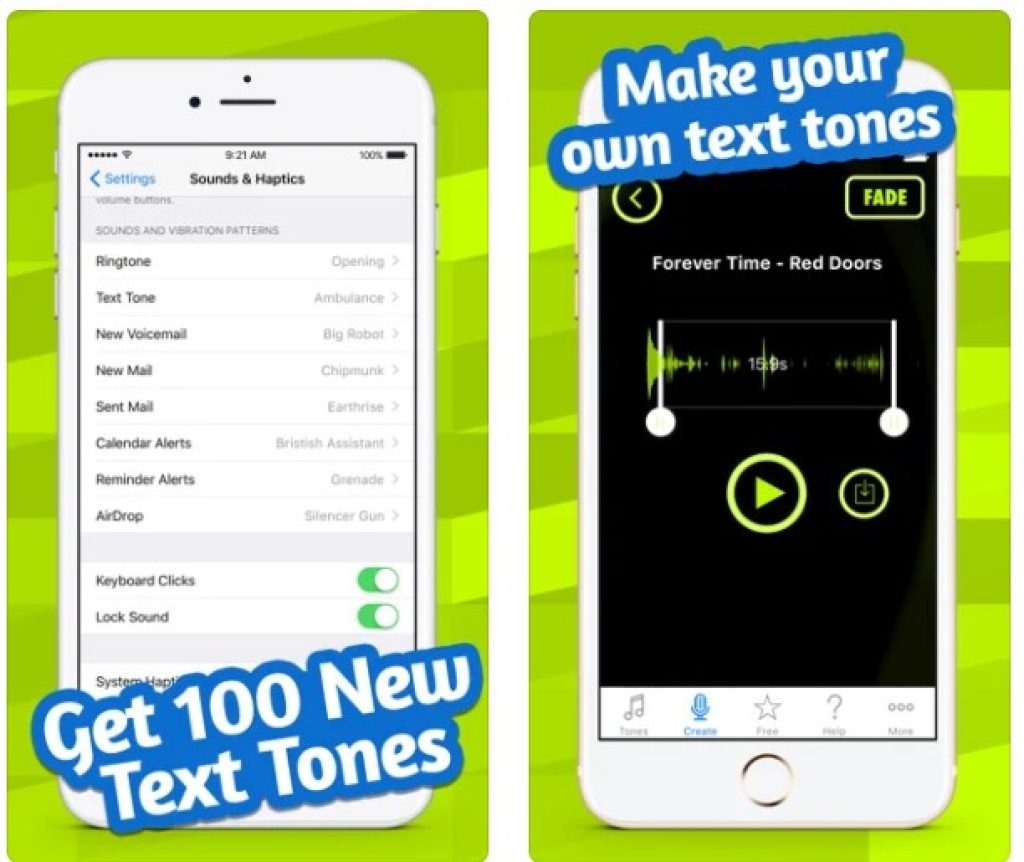 Text Tones HD
This is an app with Text Tones sounds who likes minimalism and is tired of fake screaming obtrusive tones. Here you will find calm, quiet, and non-bothering text tones which are pleasant for an ear. And not embarrassing.
In total, here you will discover around 100 sounds, in HD quality. Another pleasant thing you will notice during the usage of this app is it has absolutely no ads or any 3rd parties breaking into the process.
Moreover, Text Tones include various sounds which are different by their length. For example, if you choose the sound "meeting mode" it will beep only once. Also, Text Tones doesn't have any built-in purchases. Summarizing everything about this app we can say:
Calm, minimalistic tones
Wide selection
Sounds of different moods and length
No ads
As for the interface design, we liked it as well – it's minimalistic, but not obsolete.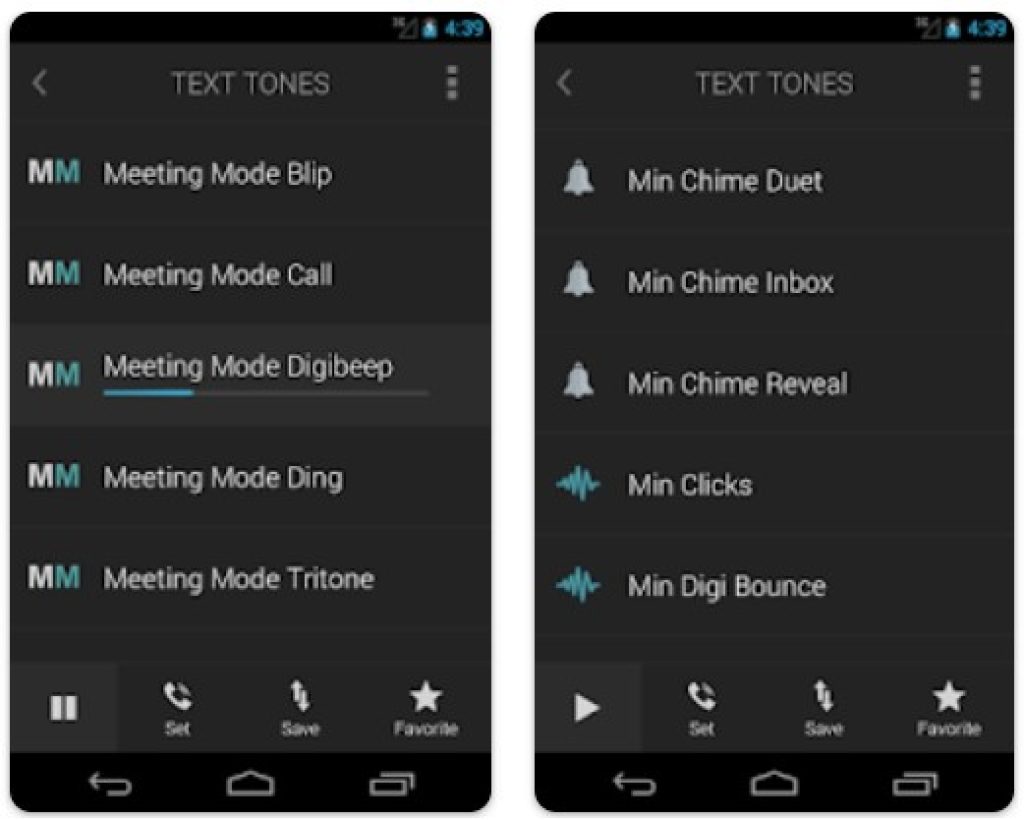 Notification Sounds Ringtones
This is a more general app, but it's still good for choosing the text tones from it. As you open the app, you can see dozens of various tones and you can click on any of them and download them. Each tone has its name and therefore you can more or less guess what is it about.
So here are the main features of Notification Sounds Ringtones:
Abundance of ringtones
Easy to download and set
Overall, this app is super simple and there's nothing much to say about it.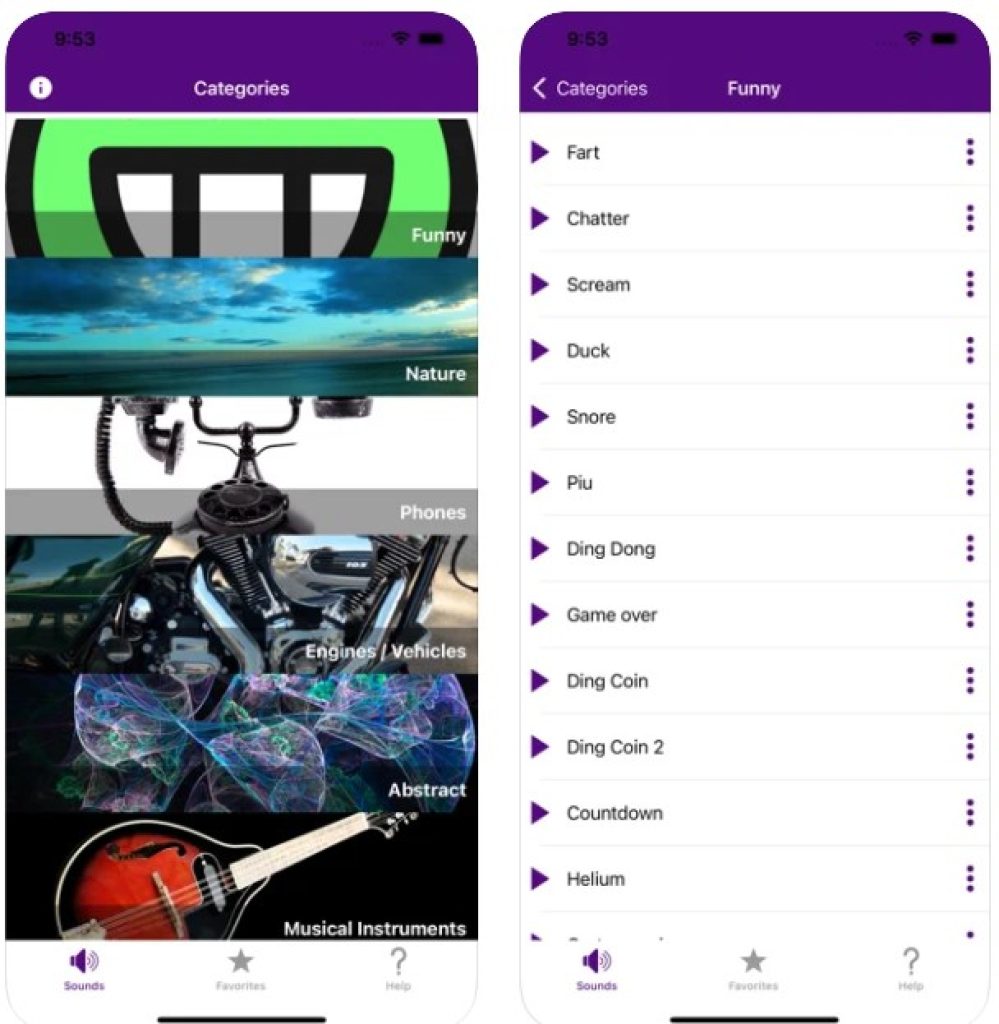 You may also like: 7 Best History Cleaner Apps for Android & iOS
Text Message Ringtones
Another ringtones app for Android devices, however, in contrast with the first ones on this list, this app doesn't look as decent.
But let's start with its positive sides: the abundance of funny sounds of decent quality. To download each sound you need only to tap on it. Moreover, many of those ringtones have funny names.
And speaking about the negative aspects of Text Message Rintones, the first thing you see when you open the app is annoying ads! In addition to that, the interface design is so obsolete, and it's evident that the developers put no effort into the updates of the app.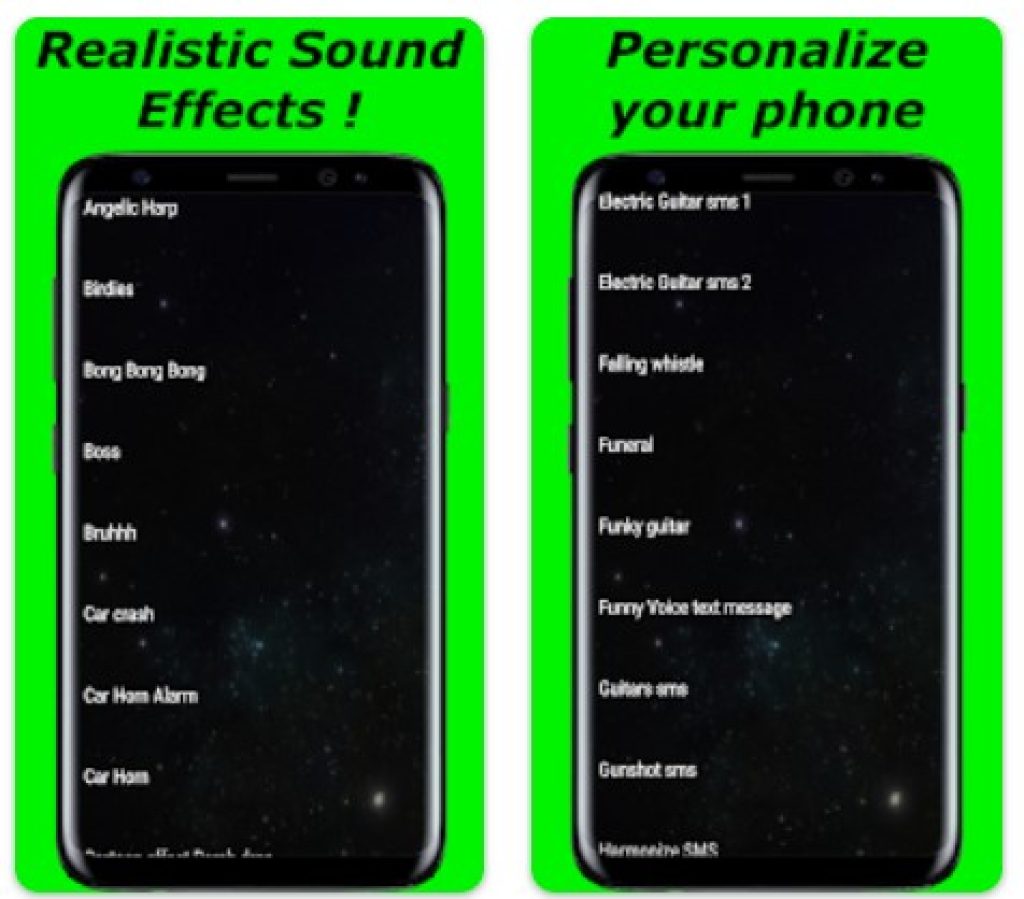 Cool Ringtones: Sounds & Songs
Let's add a little diversity to our list and explore the app that includes not only text message tones, but right ones as well. Another reason we have to include more general apps in this list is there are not much of good specific text tones apps.
Ok, it's time to stop the chatter and get down to business. In Cool Ringtones, you will discover more than 1000 various ringtones and sounds, along with the ability to create your own ringtones. Just like in all previous cases, you can create one by making a recording.
Another aspect of the app we want to highlight is its stylish interface design which is quite rare for apps of this type.
However, there is one thing that many may find dubious about this app is that it has the paid subscription option. When you just installed the app you get the 7 days trial period after which you are obliged to either make a acquisition of the full version or to take the app down.
In general:
Abundance of ringtones
Ability to create your own ringtones
Paid subscription
Beautiful design
We would advise you to install this app only in case you are a real ringtone junkie.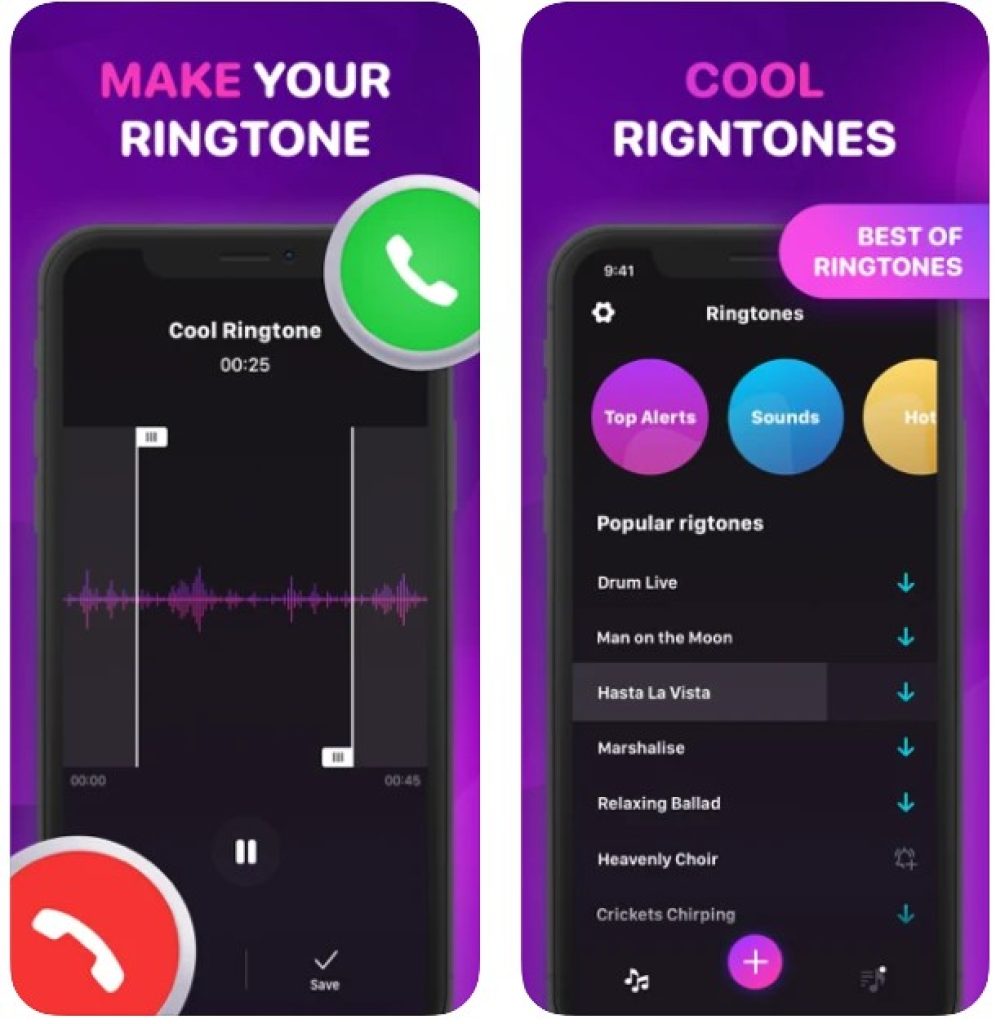 SMS Ringtones Pro: Sounds
We can't promise this app will stay long on the market, but at the moment this is one of the popular apps for ringtones on Google Play.
The non-complicated interface design is complemented by the decent choice of ringtones. Once again, we won't promise that every single one of them will be a nice fit for a text ringtone, but if you dig deeper you will discover some of them.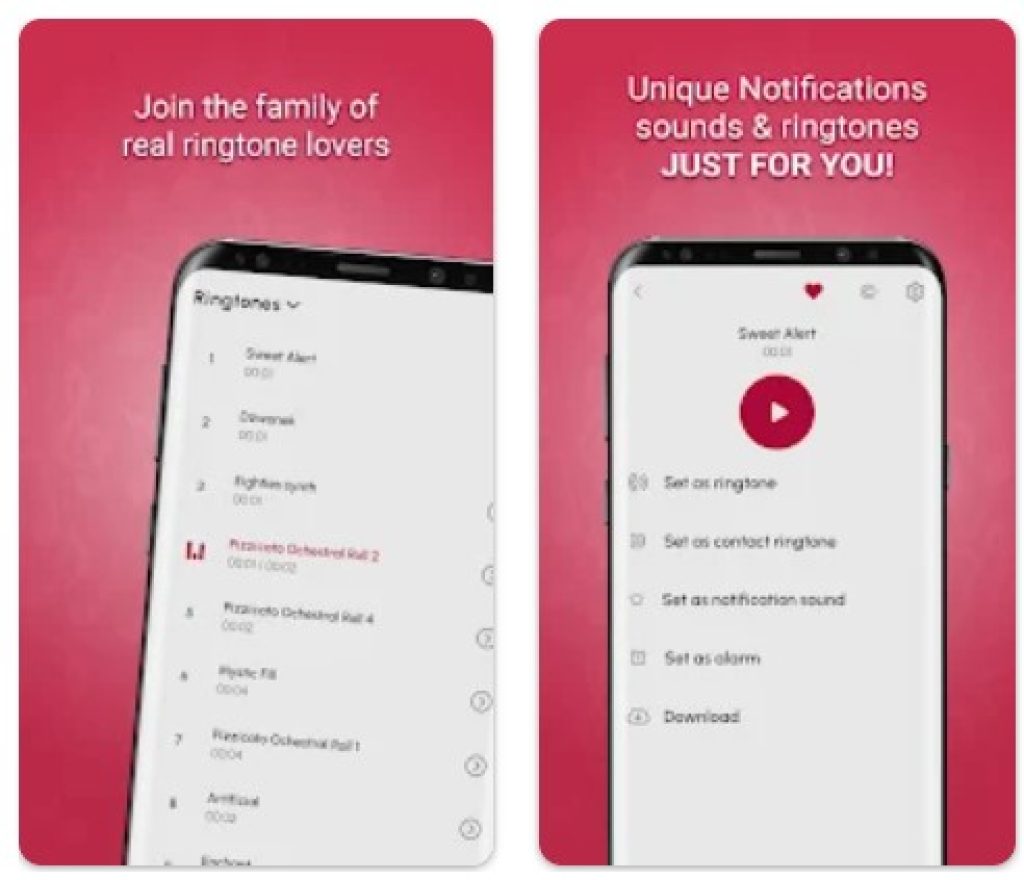 Message Ringtones – SMS sounds
This is a more general app that allows you to choose not only ringtones but also wallpapers for your devices. Despite this fact and some users' comments, we were able to find some good text tones here. Yes, you will have to do some scrolling for that, but it's compensated by a diversity of the media files.
The interface design is minimalistic, and it's what makes it easy to navigate. Among the negative aspects, you will see tons of ads.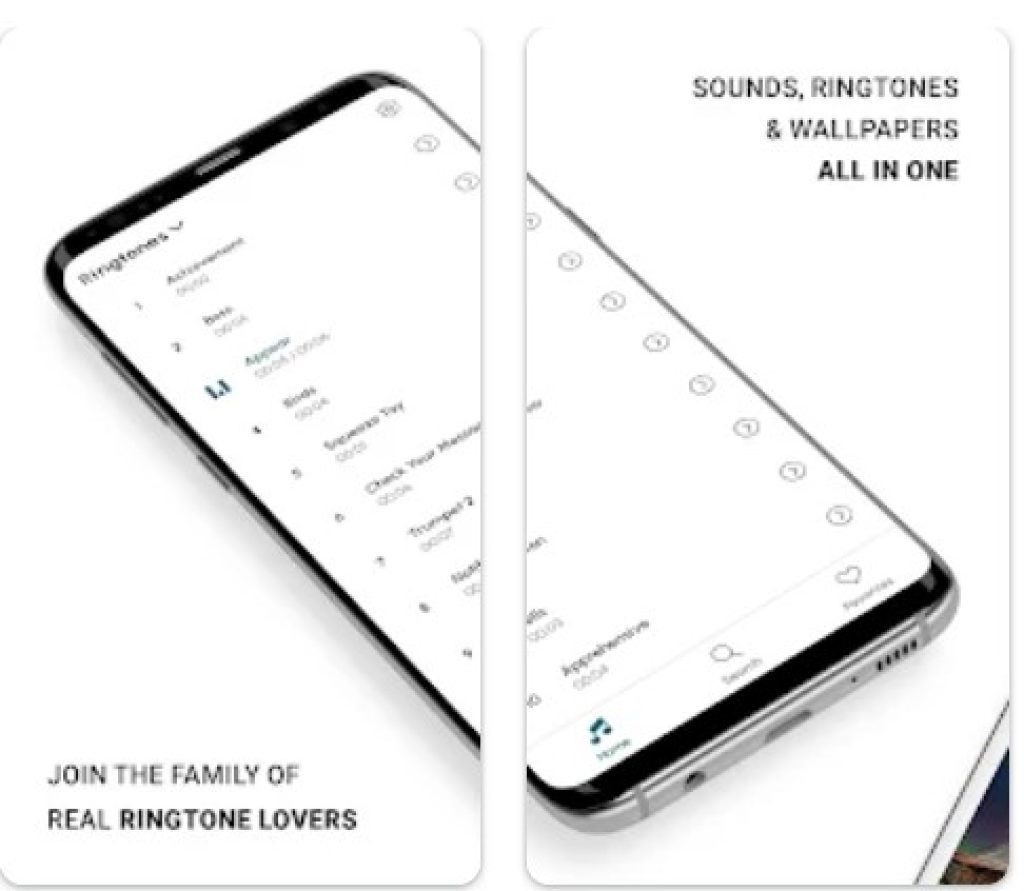 Message Tones
A standard Android app, which is, nevertheless, includes more than 300 text tones!
When you first open the app, you need first to choose the category where you will be exploring the ringtones. Choose the "text tones" and see what it has to offer. When you find something you like, you can download it to your phone and set it as the text tone.
Another essential point that we have to mention is there are various types of tones for various tastes. Some of them are bright and loud, some of them quiet and relaxed. The quality of some of them is so-so, and it's definitely a drawback.
Moreover, for some reason, Message Tones don't work on all Android devices.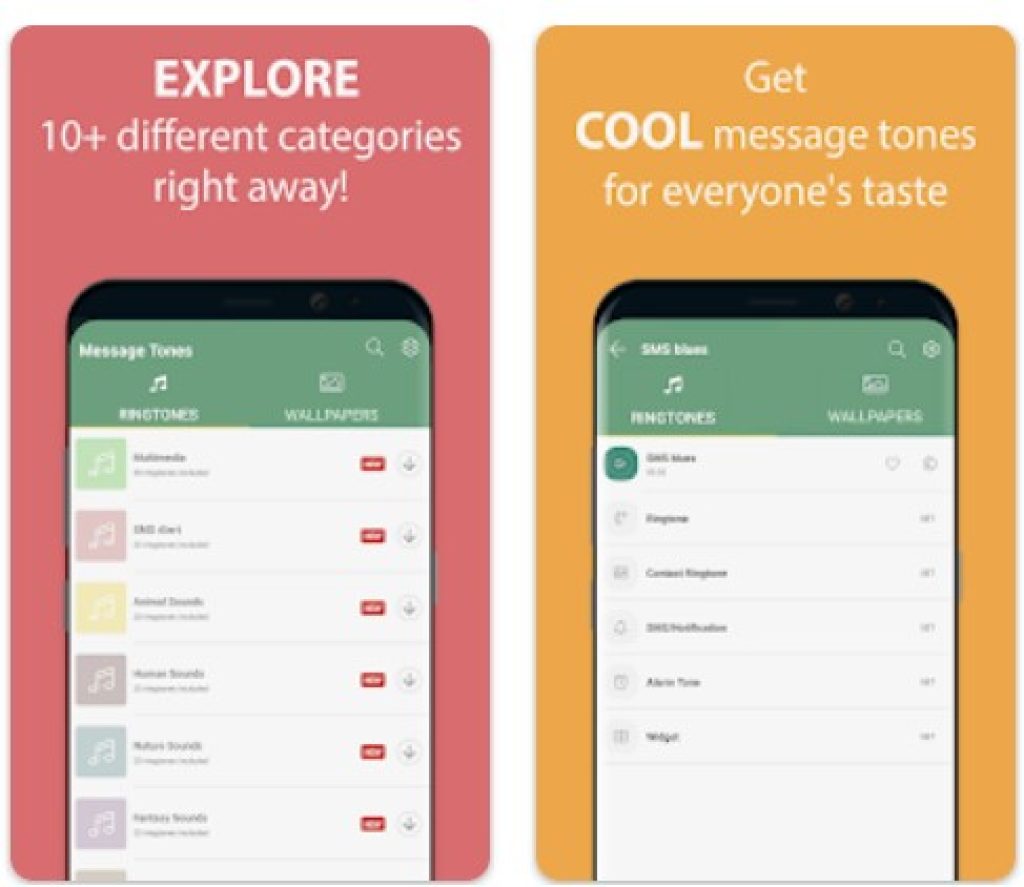 You may also like: 11 Free Call Forwarding Apps for Business (Android & iOS)
Text Tones and Ringtones
We will be completely honest with you, and this app balances on the edge of a trashy Android app and a mediocre Android app. If it runs on your phone – you're already lucky.
Just as it says in its name, it contains some amount of text tones. Most of them are quite standard – but still, the app does what it claims to be doing. You can click on the ringtone and download it – of course, if you are able to avoid the irritating ads.