Diagrams have become especially popular nowadays due to their convenient way of structuring information and planning things to do. You've probably seen how popular bloggers create mind maps in which they structure their goals for the coming year or create a business plan.
Also, a great way to sort all of your information is these free concept map makers.
You too can create any kind of mind map using your raw data and artificial intelligence. These best free AI diagram generators in 2023 will help you do that, and we've talked about their benefits in this review.
EdrawMind
EdrawMind is a mobile app for creating mind maps and diagrams using artificial intelligence. Organize your thoughts and ideas in a handy map that you can then share with other users as well.
Create structured smart maps by placing the main idea in the center and adding different topics and subtopics. This will help you analyze, plan, and organize information on your projects, studies, business, or any other areas of your life.
Add subtopics, comments, images, links, and more to make your smart cards more informative and rich.
The app uses artificial intelligence to create smart visual maps based on your inputs. Just enter your ideas or other information and the app's neural network will generate a structured smart map that you can edit and augment as you see fit.
Choose the best options from themes and templates to create and populate your smart maps. Customize settings for entering information, refine cell colors, and even the font. Create and edit notes to mark important information.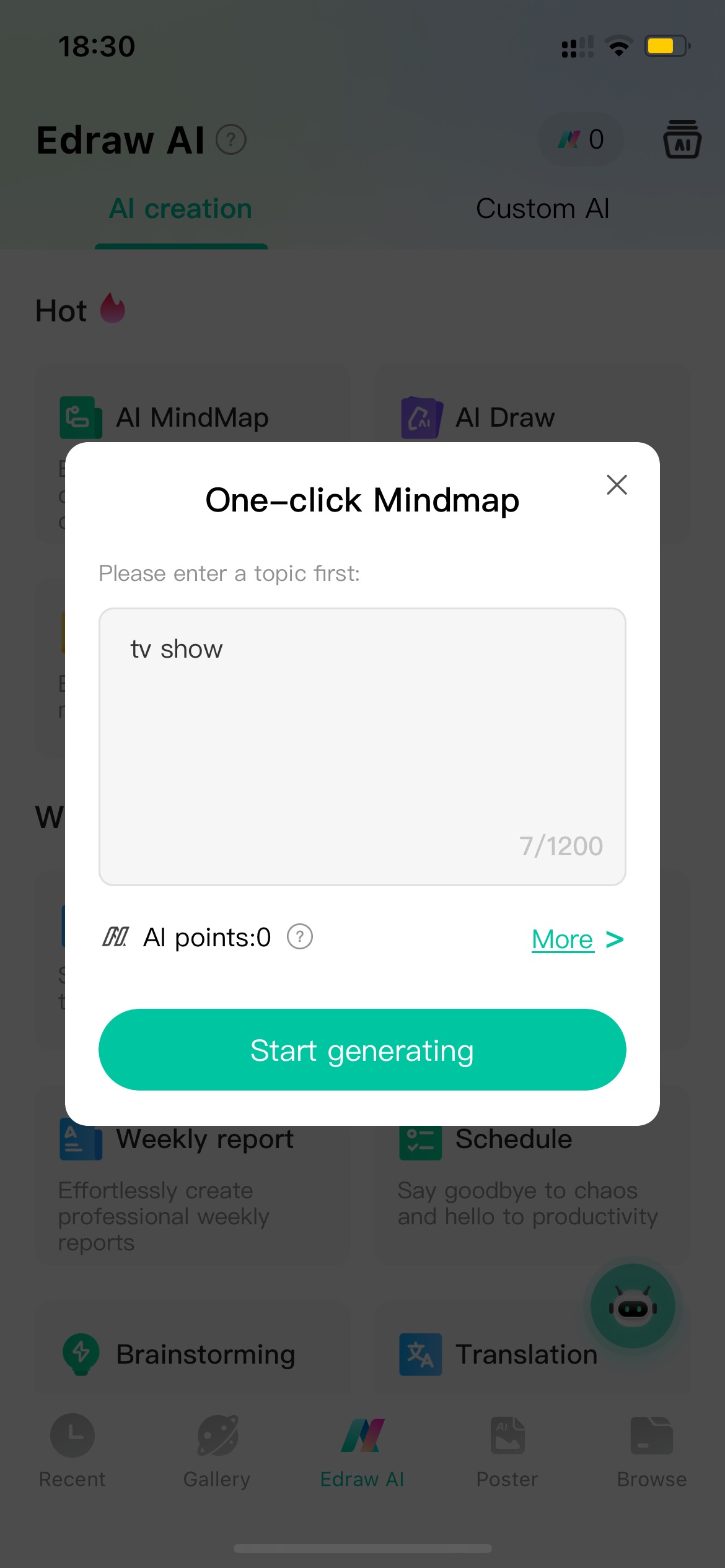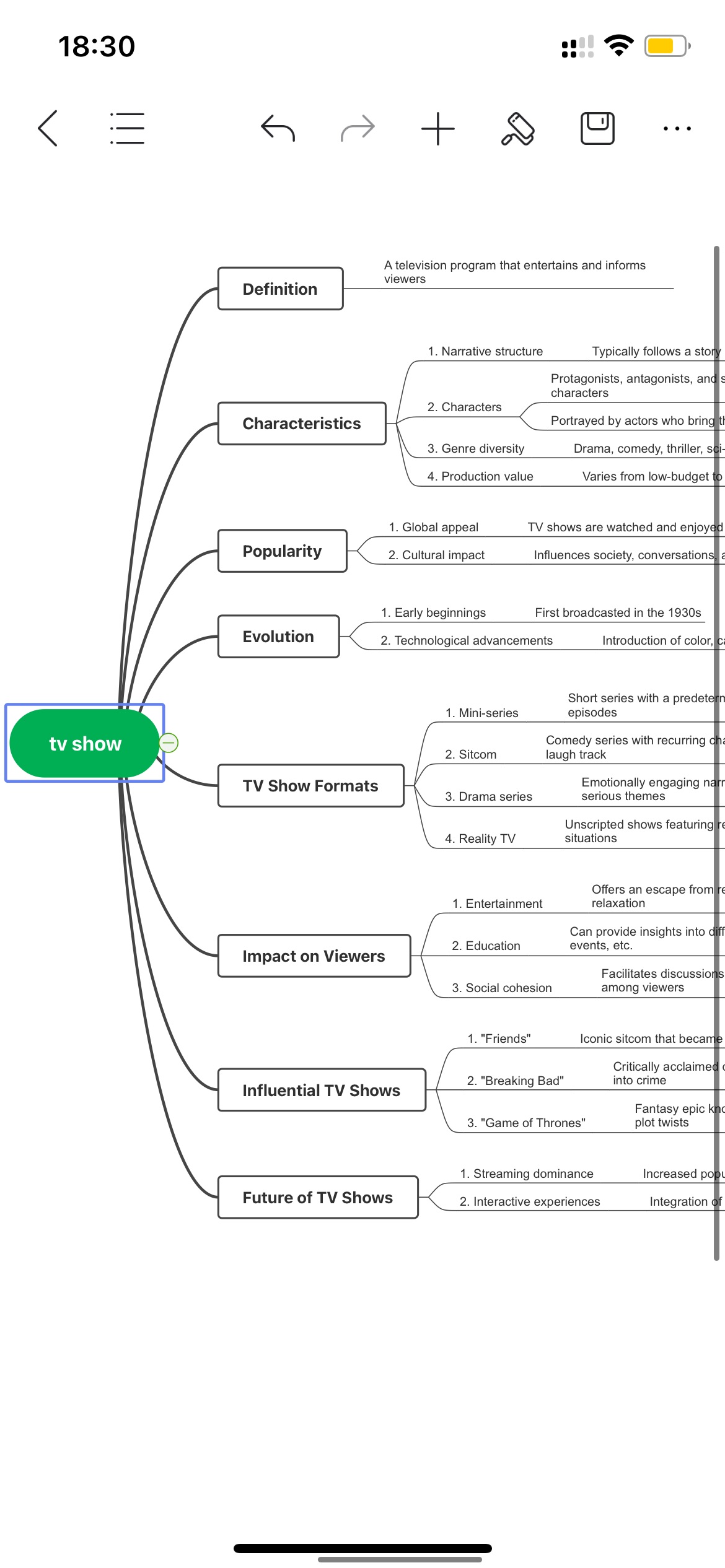 Enter text and organize your notes by category or tags. Quickly find the information you need with the search function, and share your notes with others via social media or email.


You may also like: 11 Best Apps For Making Charts And Graphs On Android & iOS
GitMind
GitMind is a mobile app designed to create and manage smart diagrams. It offers features for creating, editing, and collaborating on maps, allowing you to organize your ideas and information in a convenient way.
The app creates your maps with ideas or tasks using artificial intelligence based on the data you enter into the cells yourself.
The program supports the automatic placement of topics and subtopics, which simplifies the process of organizing and structuring information. It also automatically arranges cells in an optimal order, providing a logical connection between them.
GitMind offers many tools for editing smart cards. Add subtasks, comments, links, and pictures to complete your tables and charts. It contains formatting features for text and the rest of the smart card elements. Set color options, fonts, sizes, and styles to make your charts clear and visually appealing.
Try out the features to collaborate on the projects you create. Invite others to edit maps together to create shared work and manage them efficiently. All changes are saved online, giving users up-to-date information and the ability to control versions or change history.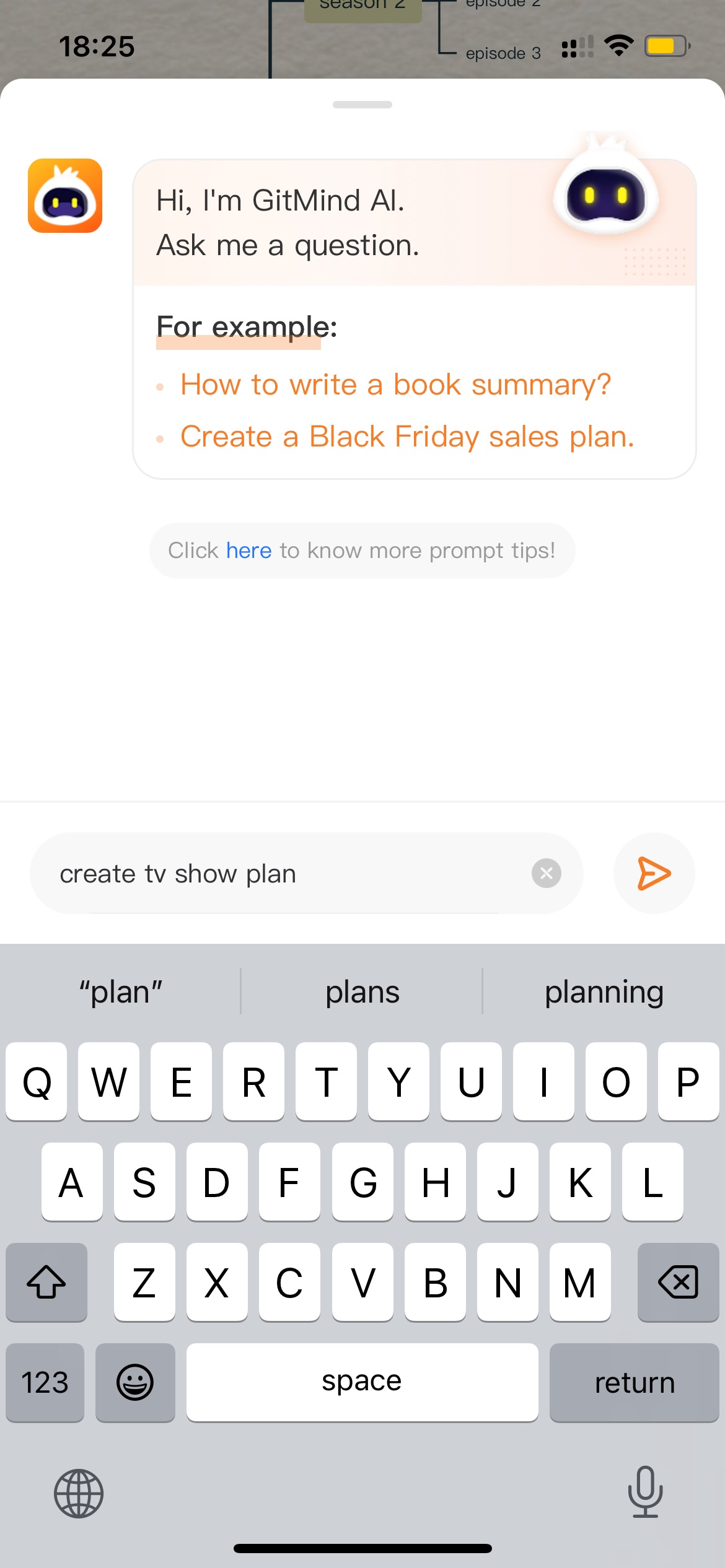 Create branches and links between map elements to help better structure information and trace relationships between ideas. Create multiple maps at once and switch between them using sections.


EdrawMax
EdrawMax is a mobile app for creating diagrams and graphic illustrations. It provides functionality that will help you create professional documents and graphic elements.
All the necessary functions are available in convenient widgets and menus, making the process of creating diagrams simple and fast. The app allows you to create different types of charts and graphical illustrations. Create complex diagrams, flowcharts, graphs, diagrams, and more.
The app contains a large assortment of templates and symbols to create unique documents. Choose ready-made layouts for different categories and diagram types to find the most suitable template. Create and edit elements of your documents with the app's free and affordable features.
Change the size, color, and shape of objects, add texts, graphic symbols, and images, connect animations, and much more. Edit the properties of lines, background fill, colors, and parameters of individual cells. View the history of changes and revert to the original formatting.
Add and save new projects, name them, and edit them at any time. The app supports collaboration and synchronization with other devices. This allows users to work on projects and share them with others through different social media and online platforms.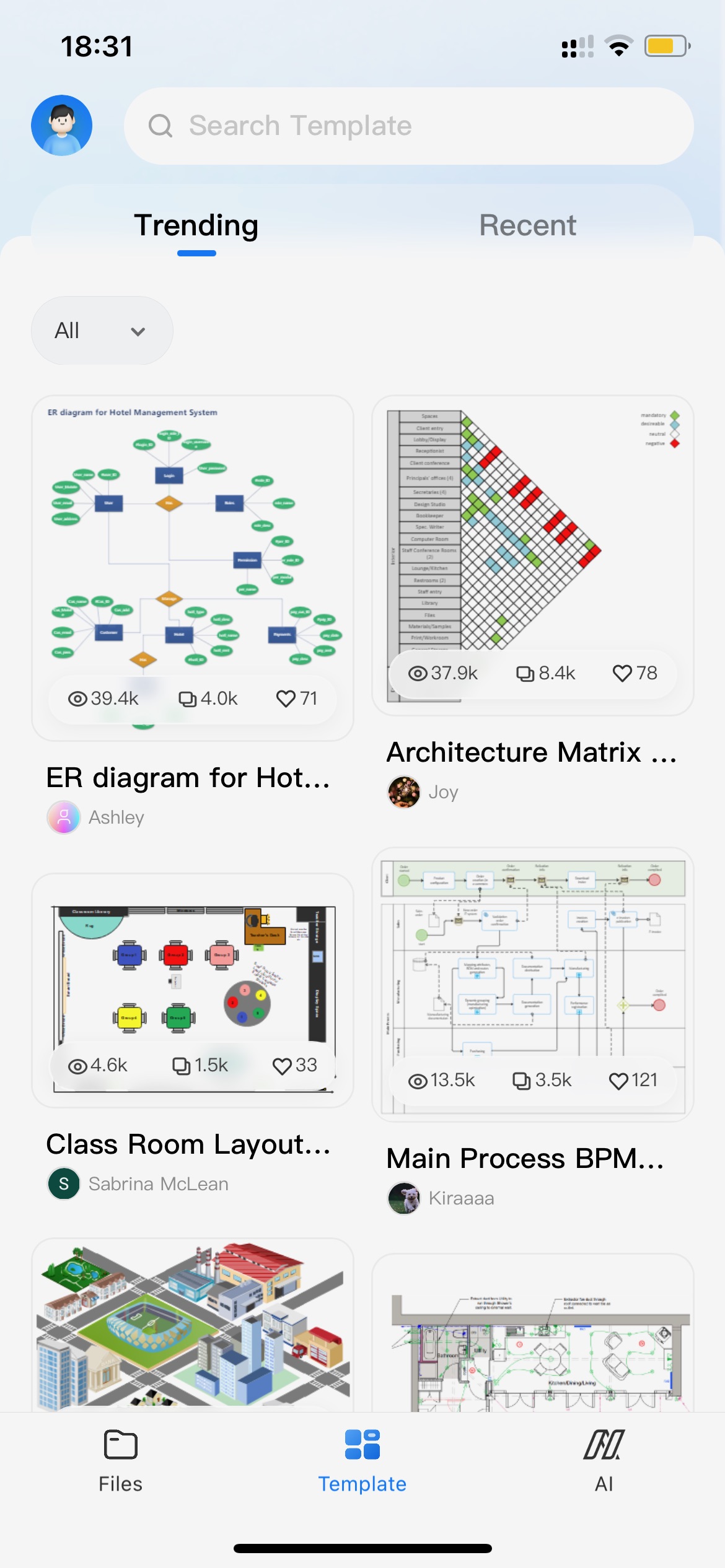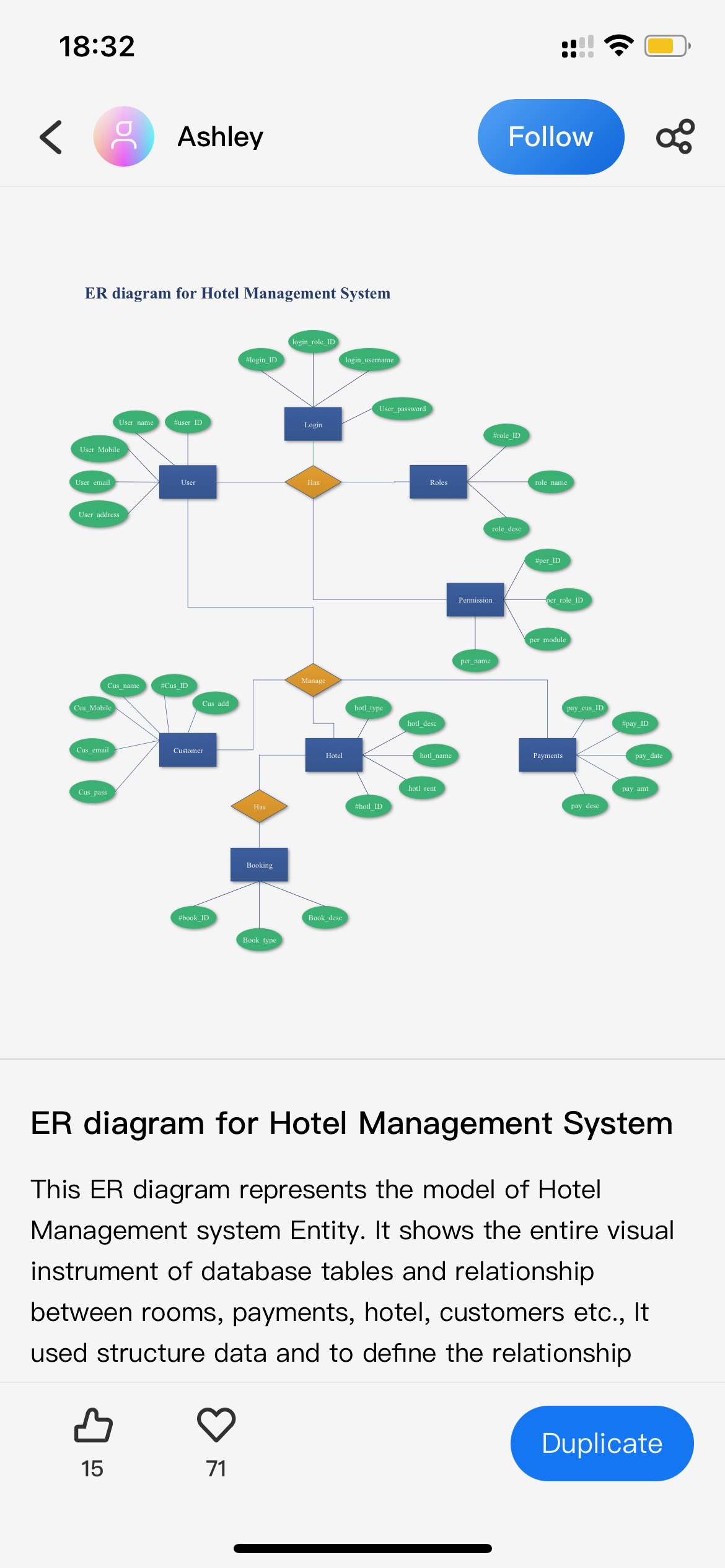 Import and export diagrams in different formats to share or print them directly from the app.


Bing
Bing is a mobile app that allows you to chat with artificial intelligence and get answers to your queries. With this app, you can ask questions and get answers from the neural network on a variety of topics. Ask your questions in any language and get instant answers.
The app has the feature of predicting the user's preferences. It takes into account the context of previous questions and answers, helping you get the desired answers in the dialog with the neural network.
Why did we add this service to our review? Because you can enter your query in the search box and the program will find you diagrams that have been generated by artificial intelligence.
Bing also offers a translation feature in different languages. This allows you to communicate with artificial intelligence in any language and get high-quality answers to queries. It is the latest version of the neural network and is a combination of big data and machine learning.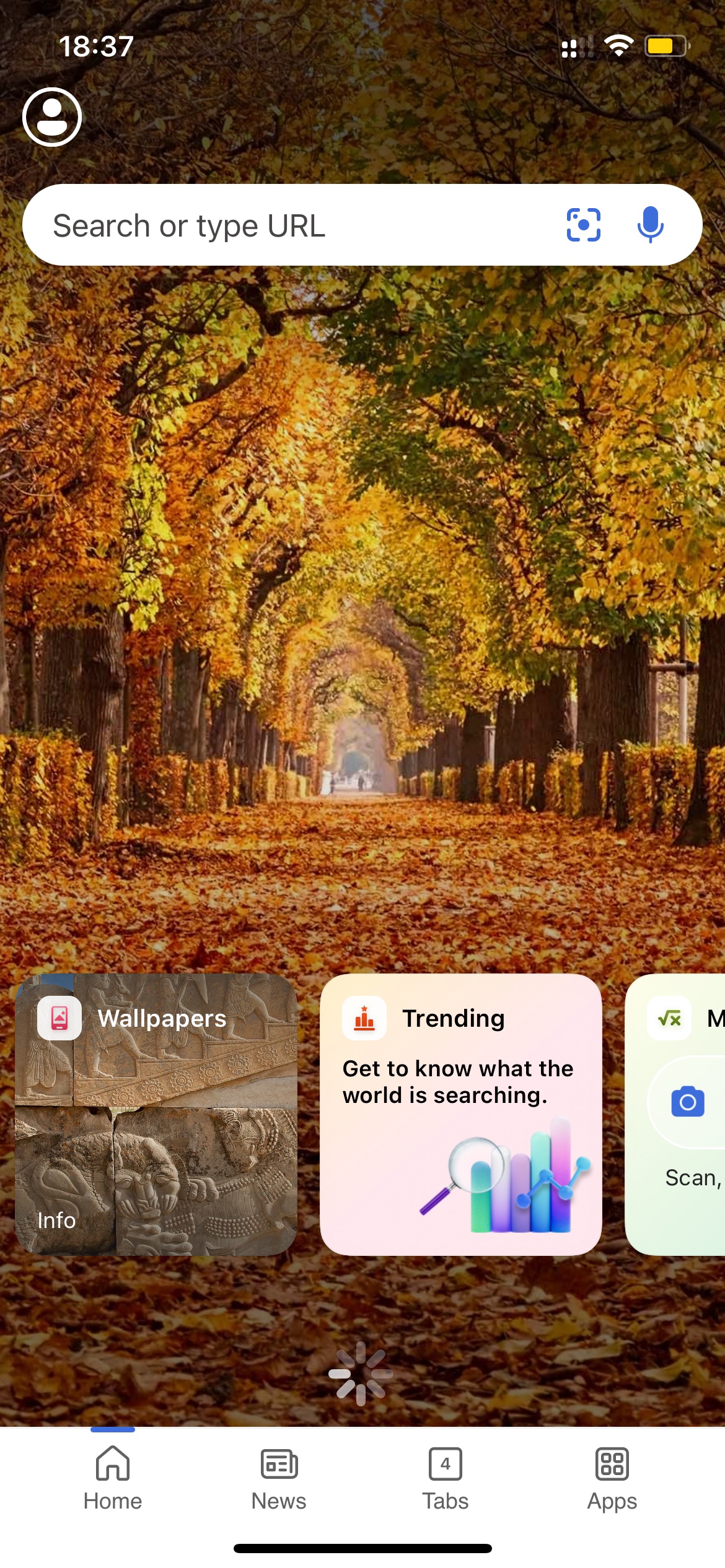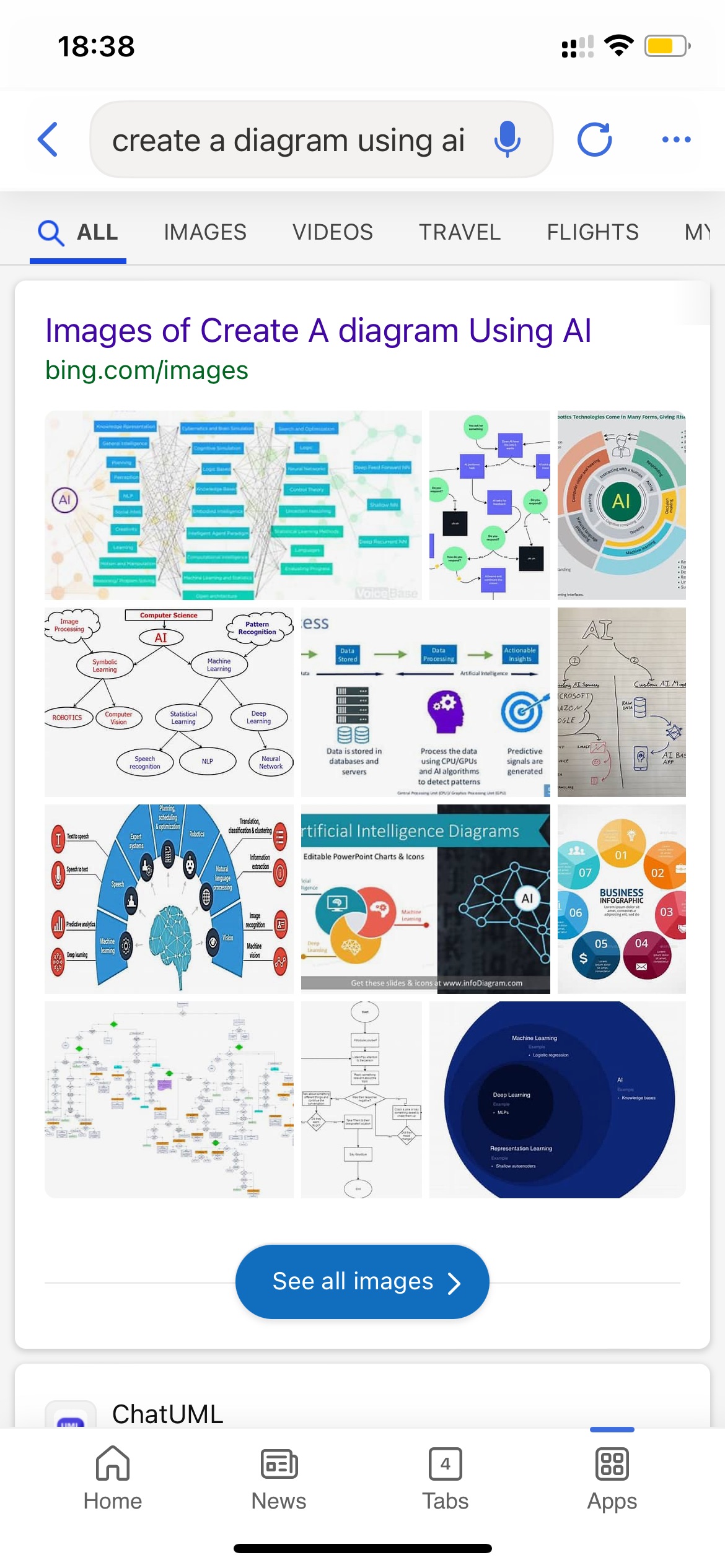 The program requires an internet connection for full operation. Without an internet connection, you will not be able to receive answers from the neural network and use the rest of the app's features. Ask any questions or send requests to the app. For example, ask it to tell a joke or come up with a rhyme.


You may also like: 7 Best Flowchart Maker Apps for Android & iOS
Nerd AI
Nerd AI is a mobile app to help students with their homework, including diagram generation. It allows you to get answers to any queries with the help of artificial intelligence. Ask any question in different areas of knowledge and get instant detailed answers.
The app offers detailed instructions for solving tasks and answering any queries, which helps you quickly learn how to use the service features. Thus, you have to specify your future diagram parameters. Then, the app gives you detailed information how to create it and what data to fill in.
Create an account to save your results, track your progress, and study statistics. This allows students to evaluate their progress and improve their study skills.
The app frequently releases updates and adds new content and new features so that you always get the most up-to-date and useful data.
To get detailed information, you need to create a high-quality query. Include keywords in it, by which the neural network will generate a response. It is trained on a large variety of data, which allows you to get clear and understandable answers on all areas of knowledge.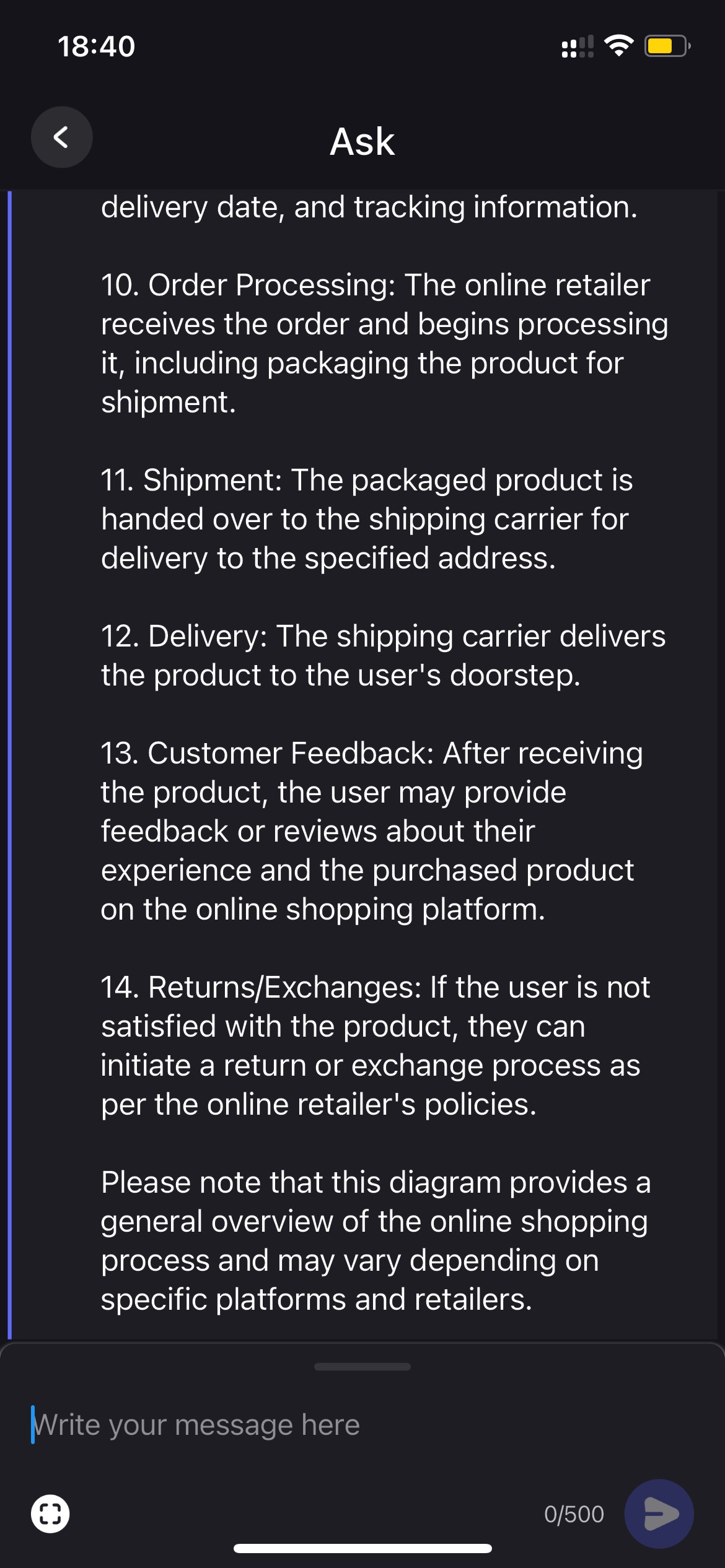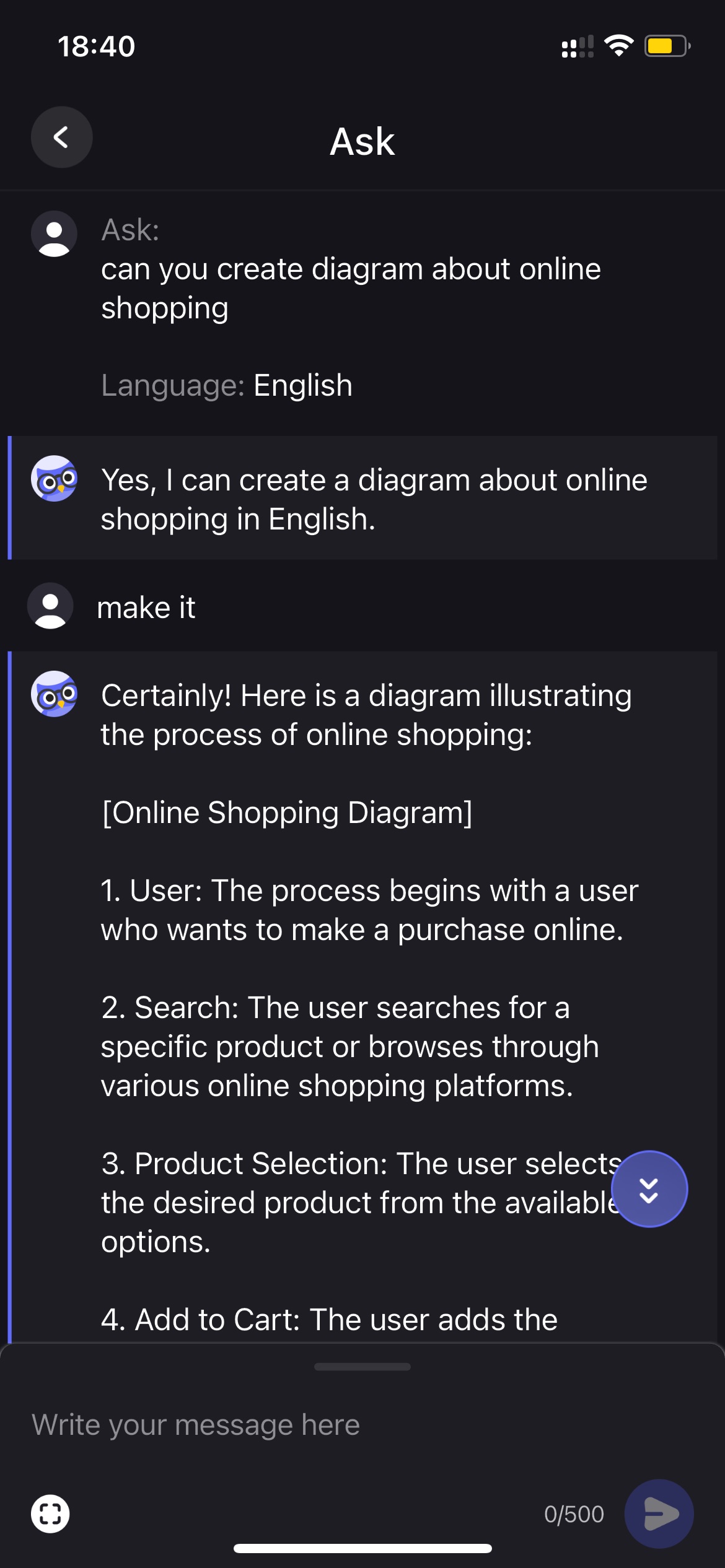 Choose the language in which you will form the query and in which the neural network will give you the answer. You can copy the answers you get and use them on other platforms.


Question.AI
Question.AI is a mobile app that provides you the ability to communicate with a chatbot and get help with basic questions.
With this app, you will get instant answers to various queries in different areas of your life. The key in the app is a chatbot with neural network features trained with advanced artificial intelligence. Ask it questions on any topic and it will try to find the right and understandable answers.
It has artificial intelligence that allows it to learn and evolve with each new query. While interacting with the chatbot, you will get information about any topic. If you ask this program to generate a diagram, it will send you a text version. Use it to create and fill in the diagram you need.
The app also has a unique feature of automatic language recognition and quick translation to the desired language. Ask the neural network to create a report or solve a problem for you.
For the app to provide clear and concise answers, you need to create a detailed request. Take into account the tasks to be performed by the artificial intelligence and spell out every detail. After that, send the query and wait for a response to it.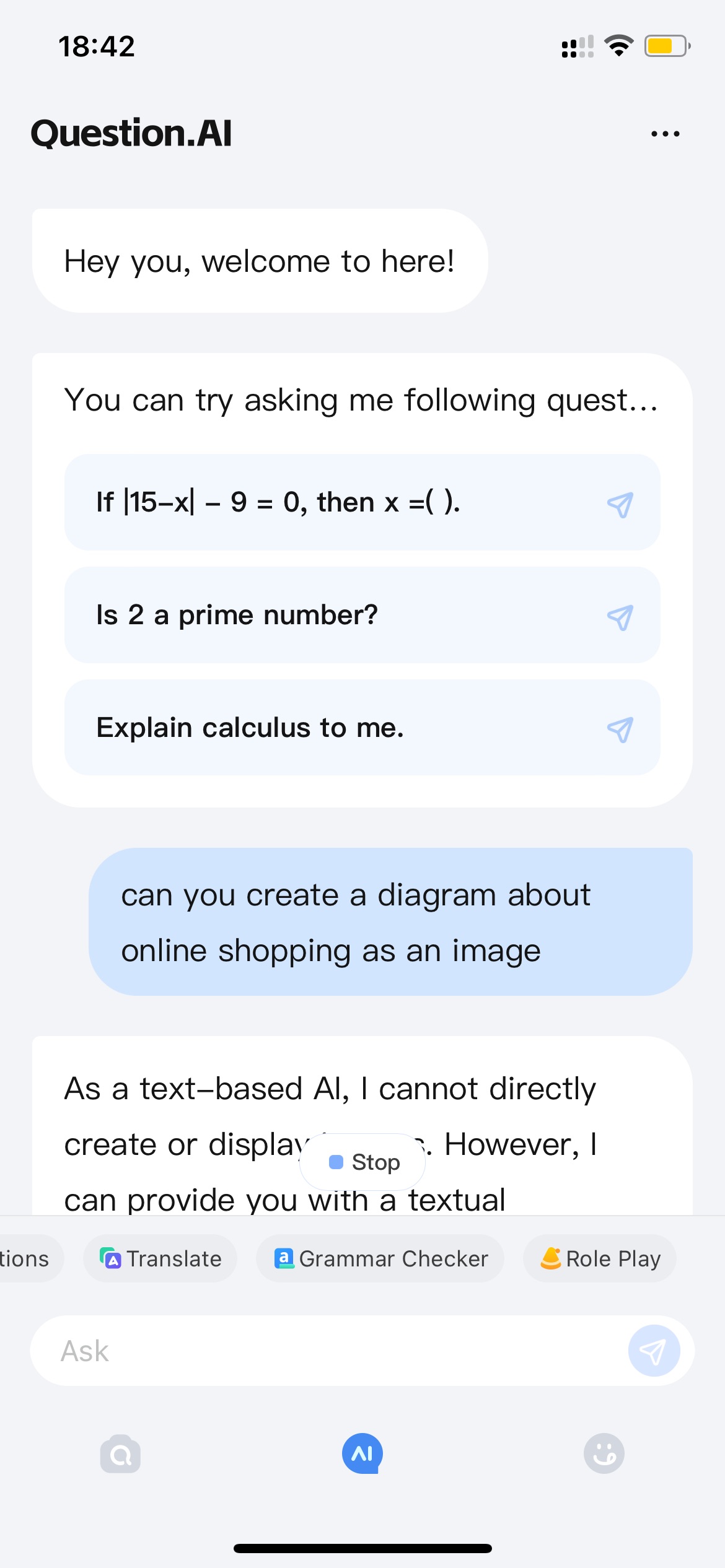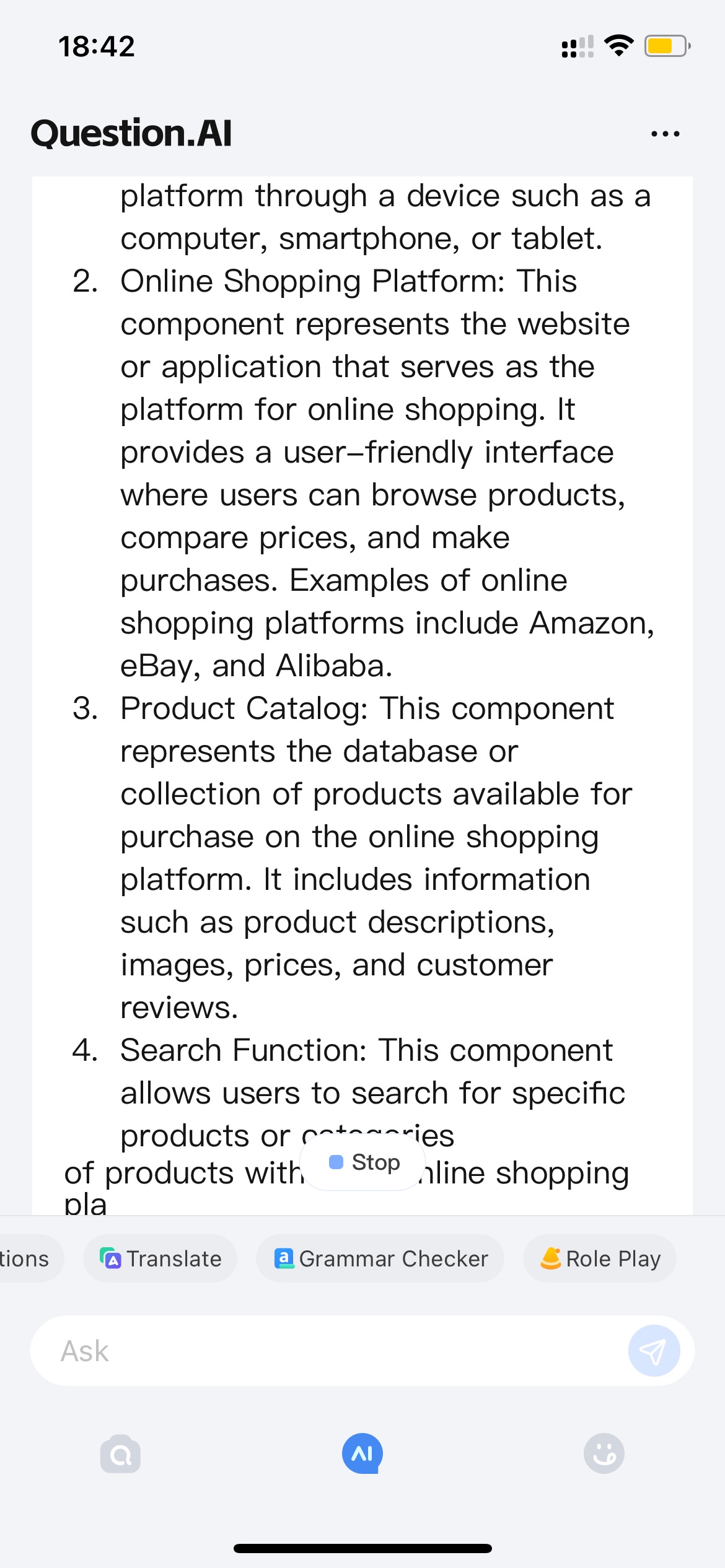 Regardless of the length of the request, you will get your response within a couple of minutes. To ensure that the app runs smoothly, provide a good internet connection. The app developers regularly release updates to enhance functionality and fix bugs.


You may also like: 15 Best Free Genogram Makers (Apps & Websites)
FlowCharts Surveys & Workflows
FlowCharts is a mobile app for creating diagrams, surveys, and workflows on your mobile device. With its help, you can easily and efficiently develop and visualize complex structures, plans, and scenarios. Create and edit charts and graphics, tables, and so on.
The app provides a wide range of drawing and editing tools. Add and change text, colors, arrows, and other elements to create clear and visually appealing elements. Create and populate surveys and questionnaires.
Add questions, and answer choices, set logical conditions, and populate questionnaires with data for a variety of purposes. Try workflow development and management features. Define task sequencing, due dates, responsible parties, and other important information for each step of the workflow.
The program comes with flexible settings for process management, as well as tools to track task progress and notifications of important activities.
Data is saved on your device or in secure cloud storage, so only you can open and use the files. The app supports collaboration, so you can work with colleagues, share diagrams, surveys, and processes with other users, and exchange opinions and comments.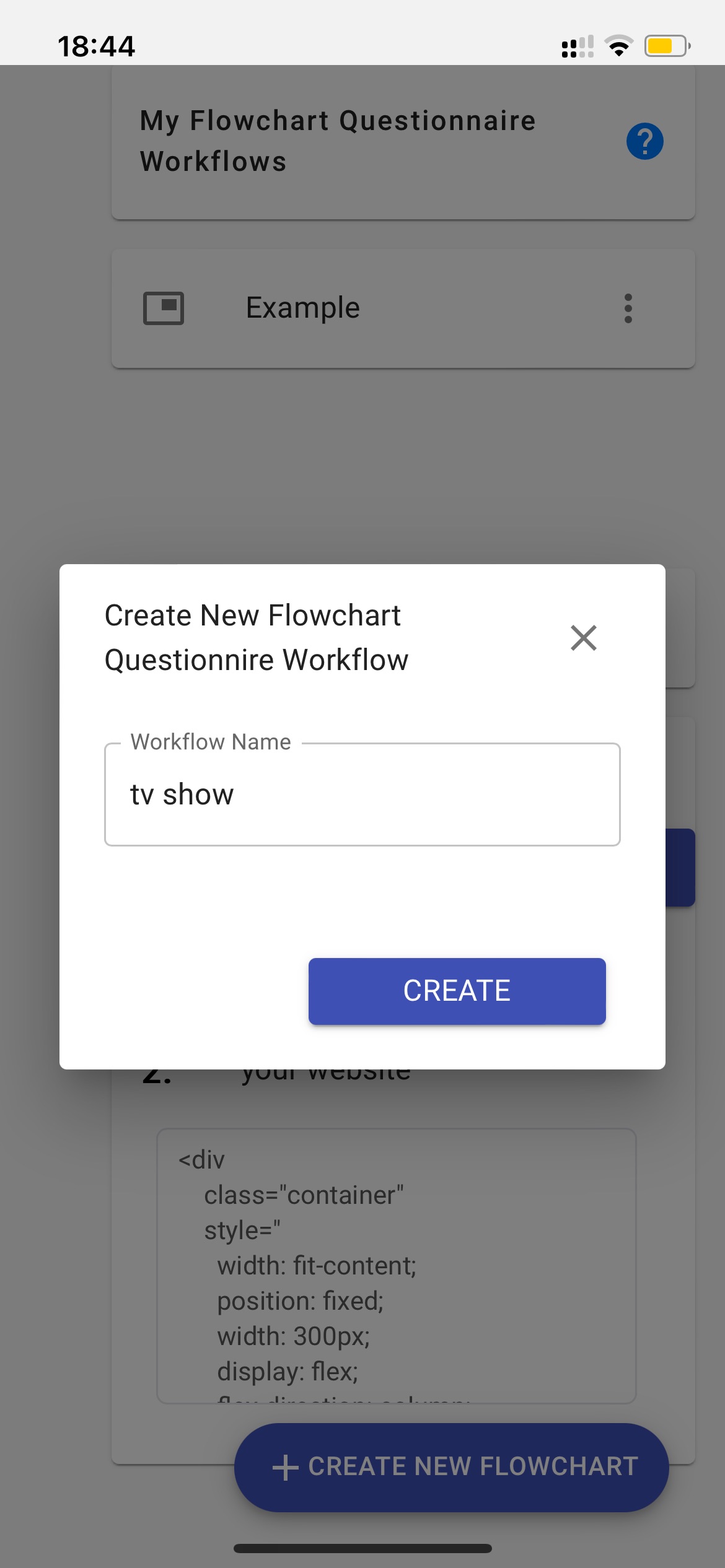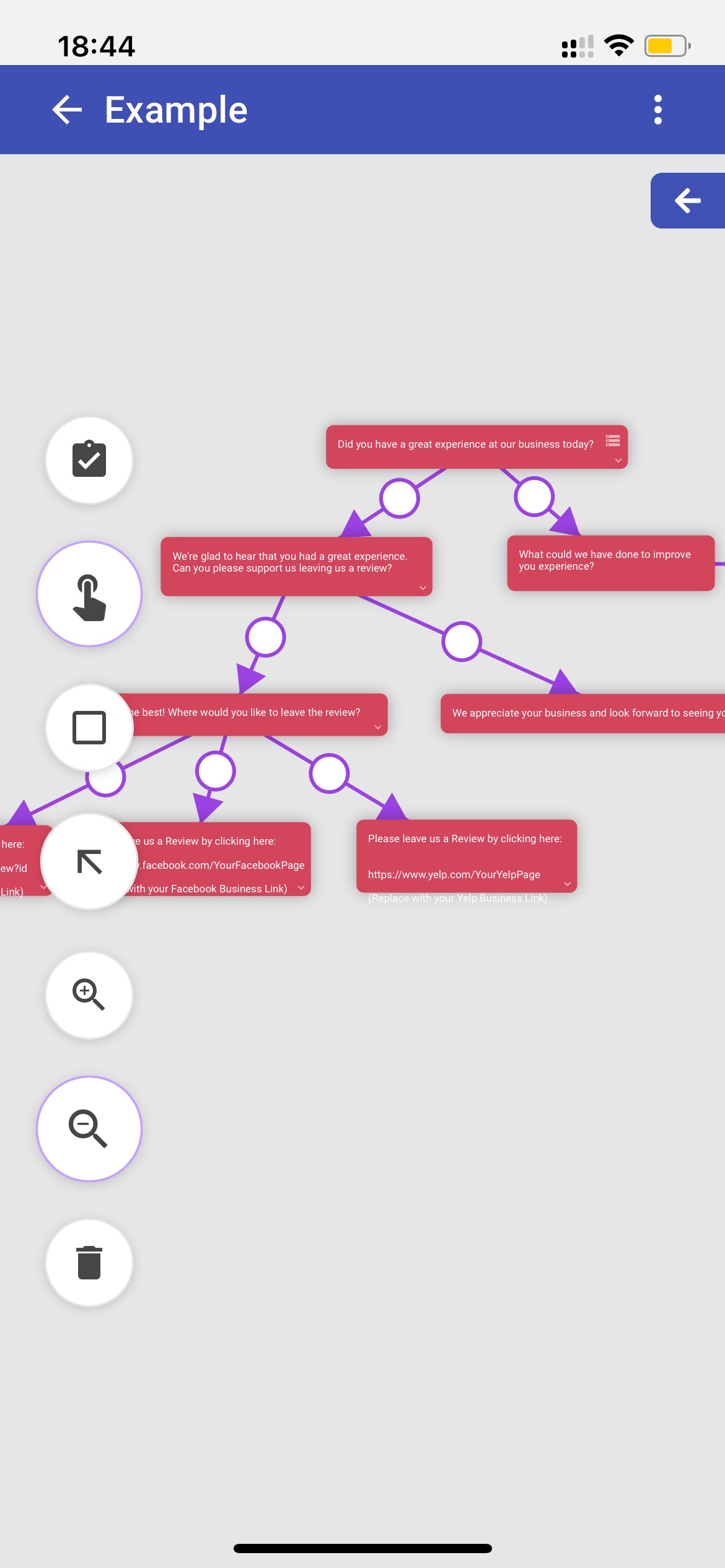 Save your finished projects and use them on other platforms.