Television makes our lives more interesting and it's still free. Or rather, some of it. Cable TV gives its users access to a huge variety of channels for every taste.
Dedicate yourself to your favorite TV shows, movies, and TV series using these free trial cable TV apps & websites in 2023. With their help, you will be able to try each service and choose the most suitable one for you.
You will find more content to watch using these best apps to watch TV shows for free.
FREECABLE TV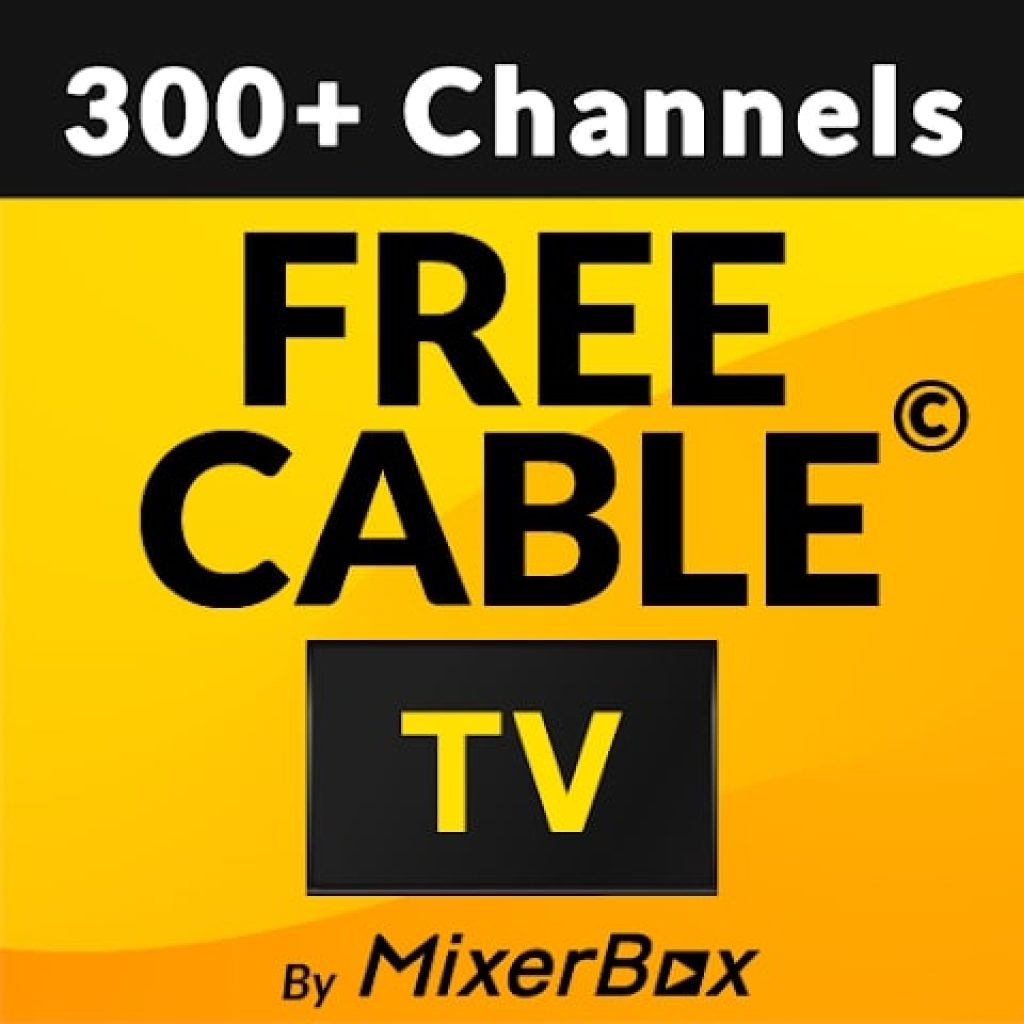 A free app that opens a window into the world of interactive television. Data is transmitted via legitimate streams, even though the app is not official.
The latest news, from emergencies to the weather forecast will always be at your fingertips. A radio format is available. Content is unusually diverse: talk shows, TV shows, funny videos, favorite comedies, and more.
It is convenient to listen to music through the app. There is a huge news flow through it, which is available at any time of the day or night.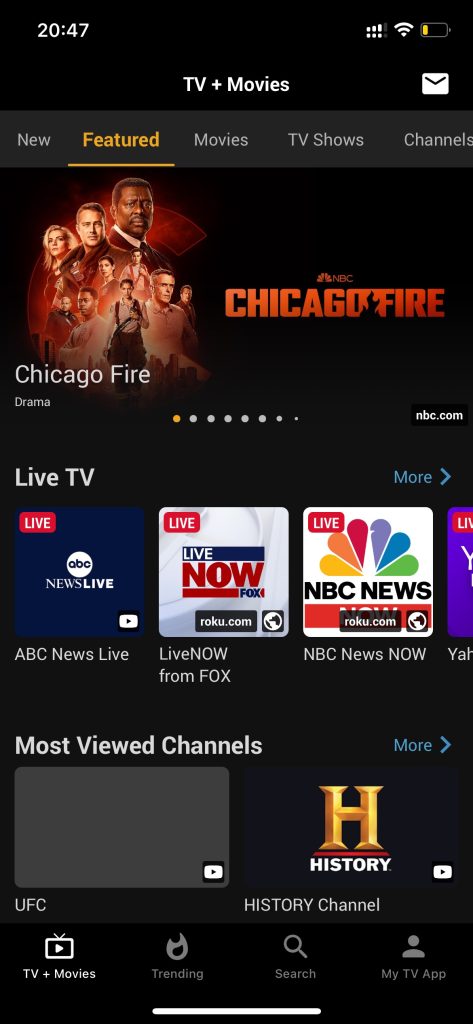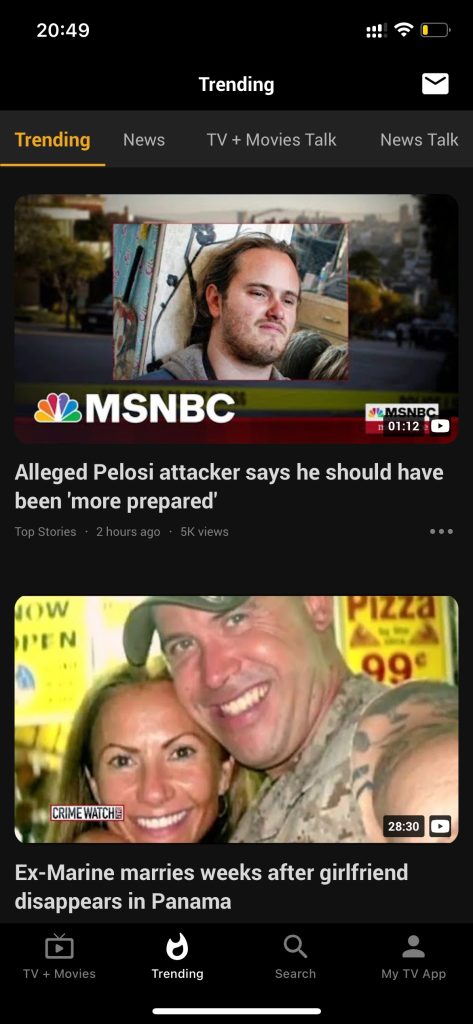 Without any payment, registration, or subscription, the platform will always serve as a guide to the world of diverse information.



You may also like: 10 Free Cable TV Apps (Android & iOS)
Tubi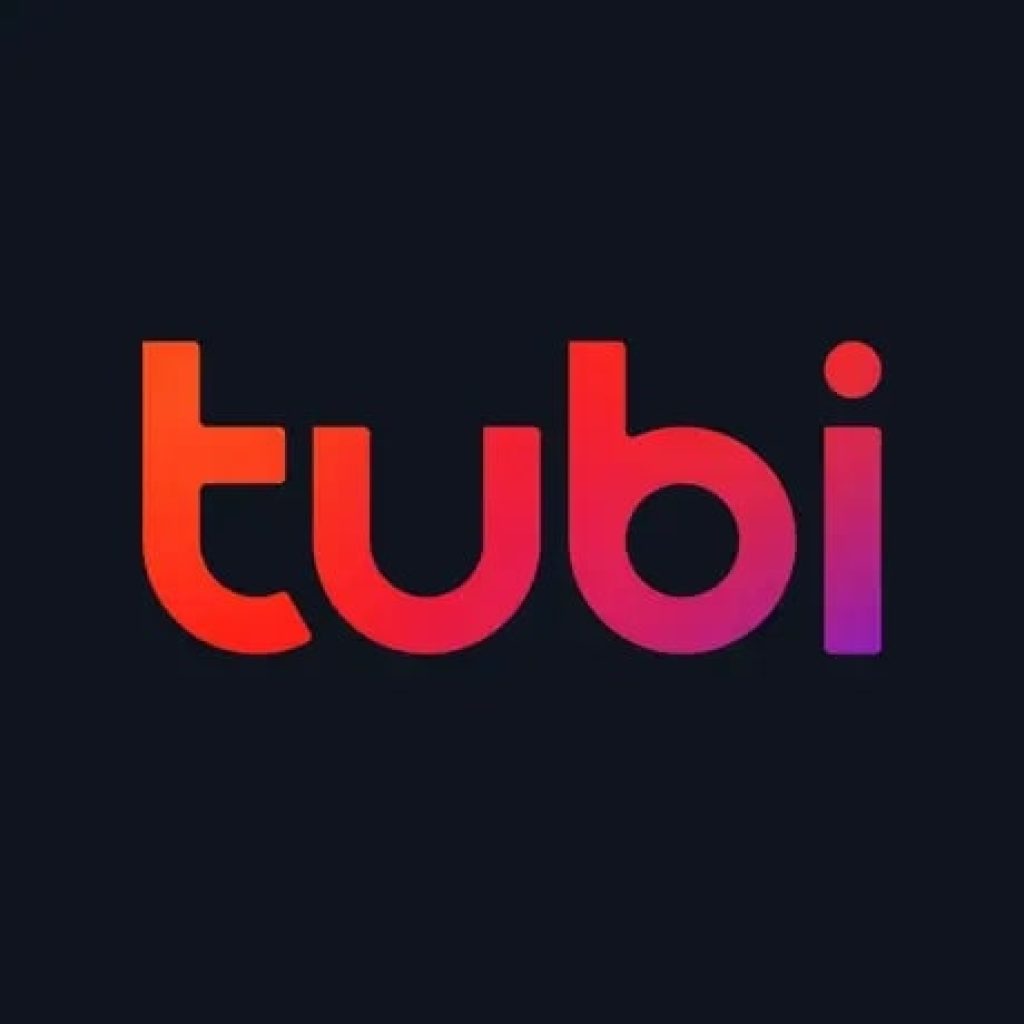 Free TV on your phone. Premium movies and streaming shows are available. The genres are diverse and will satisfy the interest of any viewer: action movies, dramas, historical, comedies, cartoons, anime, and so on.
They are available to watch for free and at any time of the day. The provider is widespread and covers almost the entire world.
To access it, you need a stable Internet connection. Finding the right program or movie won't take much time.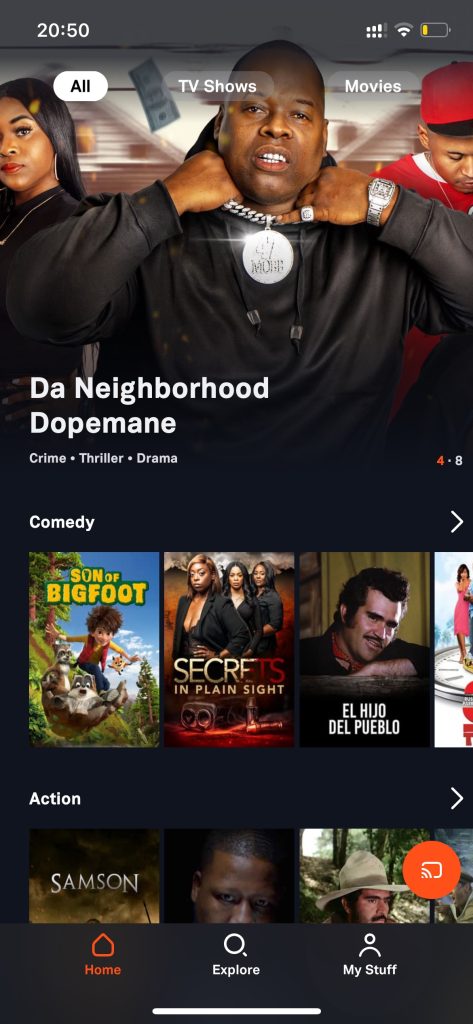 By downloading the program, you can forget about analog TV.



Apple TV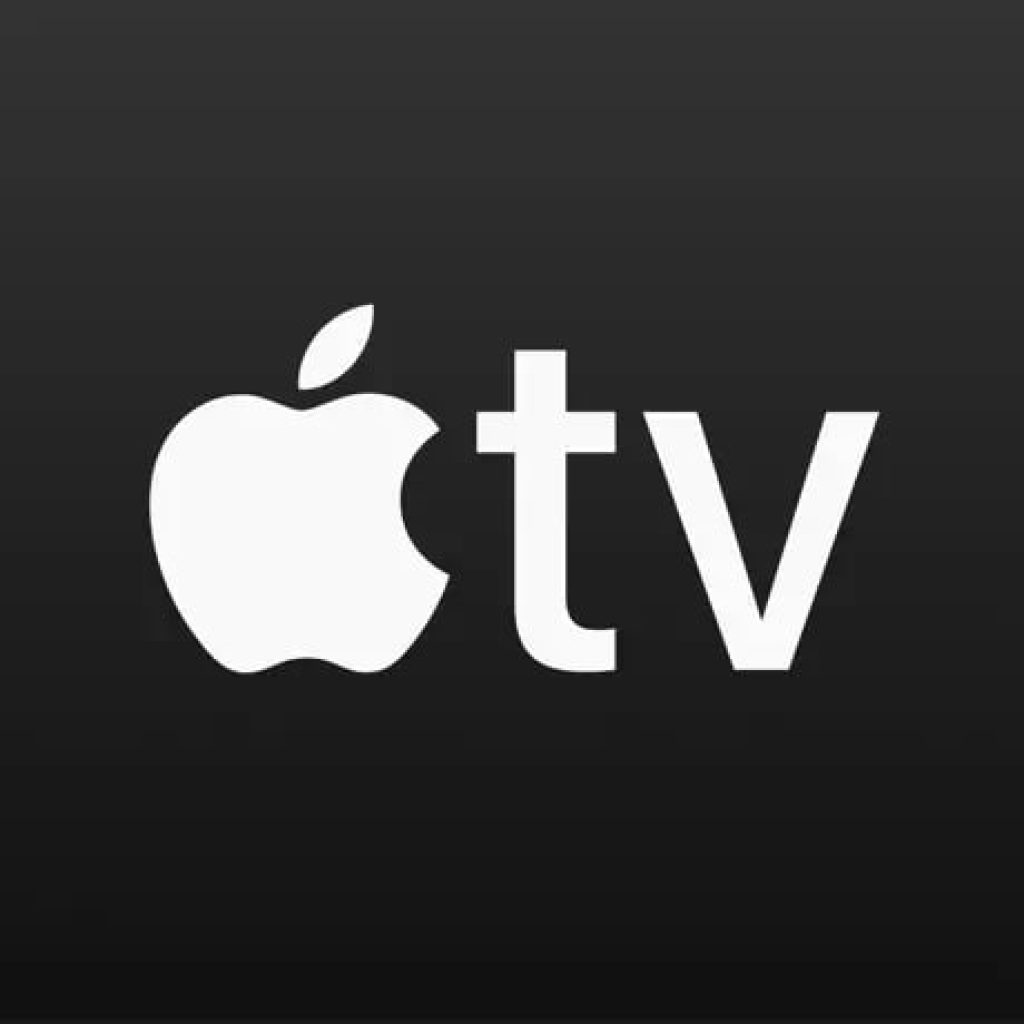 Your favorite TV shows and movies are now on your device. The personalized app lets you watch premieres, follow your favorite teams, and don't miss popular shows.
The free trial lasts seven days. More than a thousand movies are available for rent. Mark your favorite TV channels and watch them ad-free, just like streaming videos.
A paid sign-in and subscription will allow you to watch online sports and premium movies.
The app can be used on your TV and tablet. You can use it to get personalized viewing recommendations, continue from where you finished last, get reminders of upcoming sports games, and sort your favorites into folders.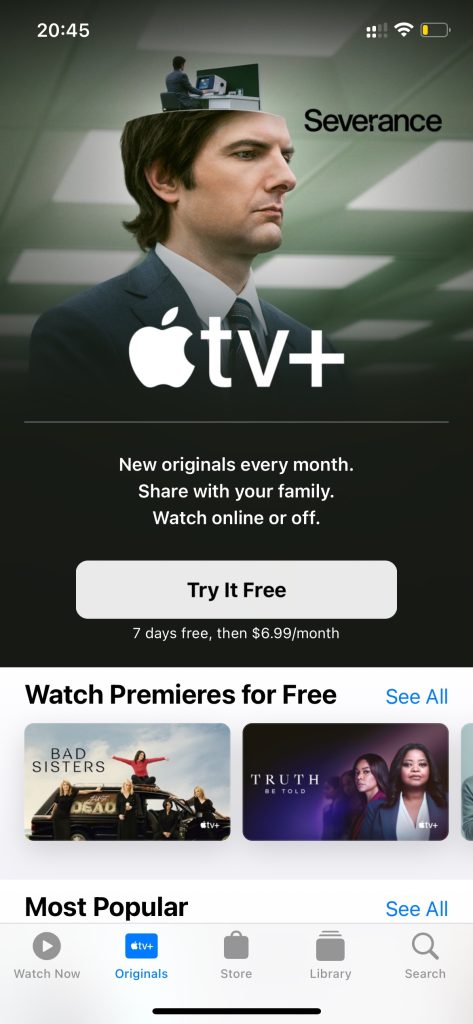 The app is suitable for children's viewing and carefully sorts content. Playback is possible offline, via the Internet, or via Wi-Fi.


Discovery+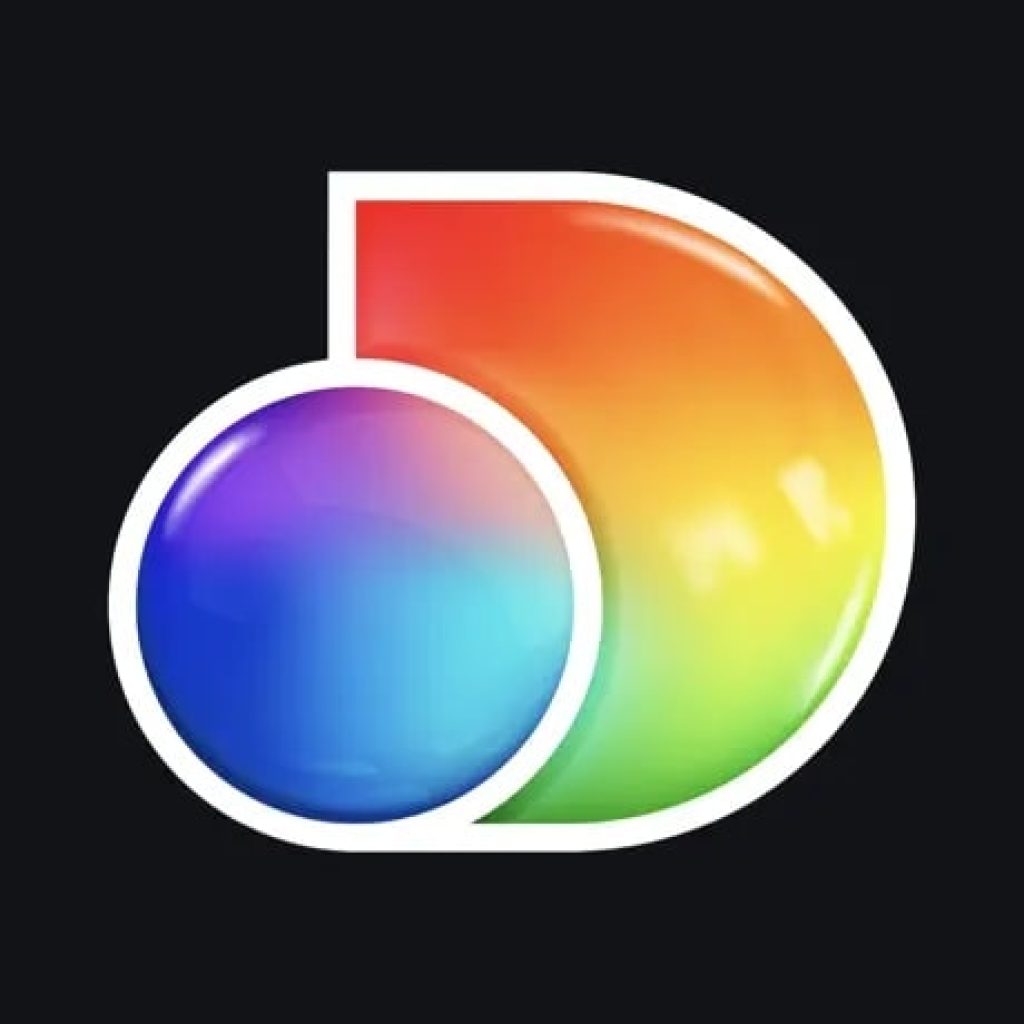 An app that allows you to watch your favorite TV channels, shows, and movies and get the latest news from your device screen. Access to more than two hundred hours of unique TV series at any time of day.
The video library is constantly updated, so new releases will be waiting to be seen every day. There is an opportunity to enjoy watching on your tablet or TV.
For convenience, all movies and shows are divided into categories: detectives, housekeeping, adventure, lifestyle, cooking, and others.
You can use the app on up to four devices at the same time without any charge. Parents can choose content for children and set passwords for certain channels. Five accounts are available to create. Favorite videos can be added to bookmarks. Playback starts from where it stopped last time.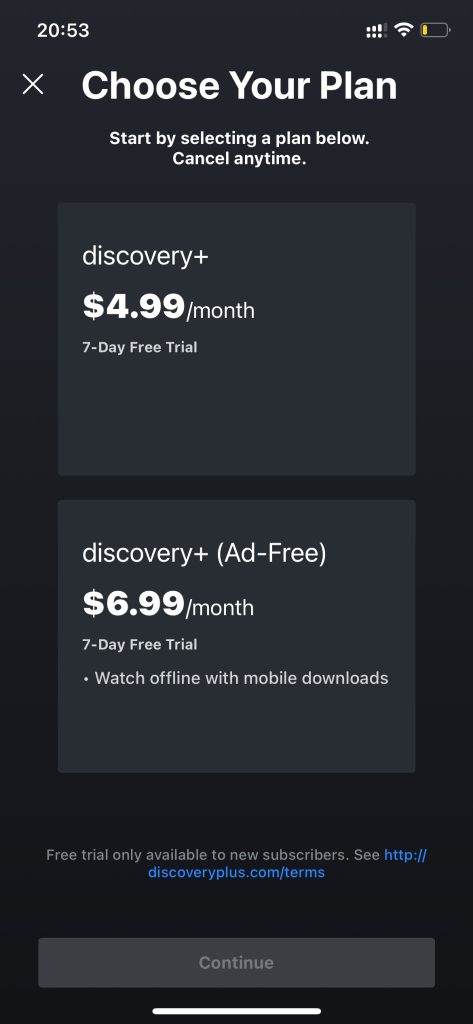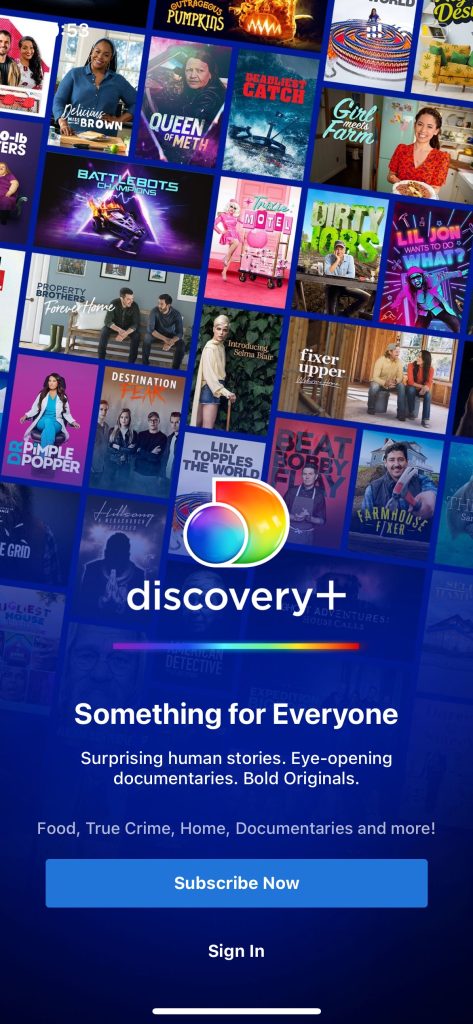 The advantage of the paid version is the absence of ads and the ability to download files for offline viewing. The trial period is one week.



TBN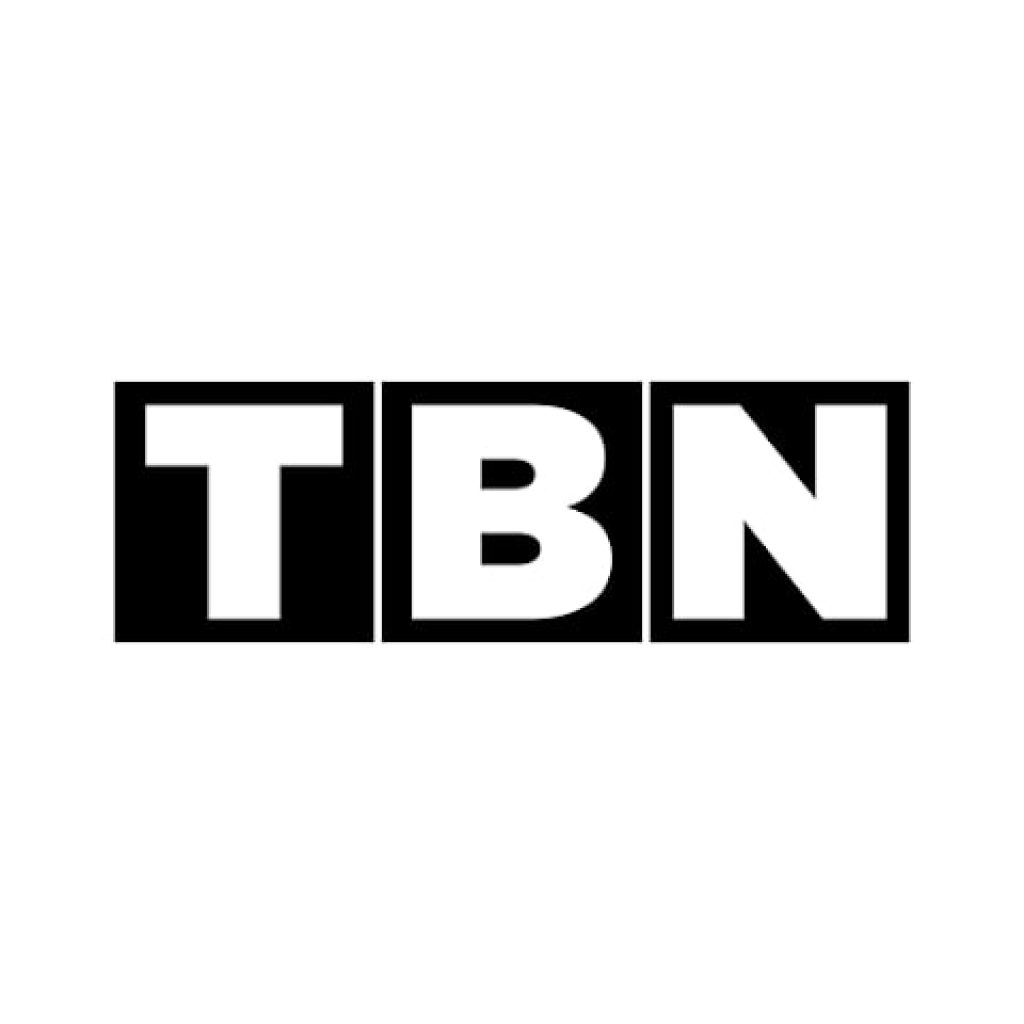 TBN allows you to watch Christian shows, movies, and series on your phone screen. The largest religious channel is already inspiring millions of users.
Historical series explain the major paths of Christian history in an interesting way. Programs and talk show address current social topics. Filmed lessons and lectures will add to the baggage of knowledge.
Good movies will not harm the soul. The app offers individual transmissions, so the viewing queue will never be empty.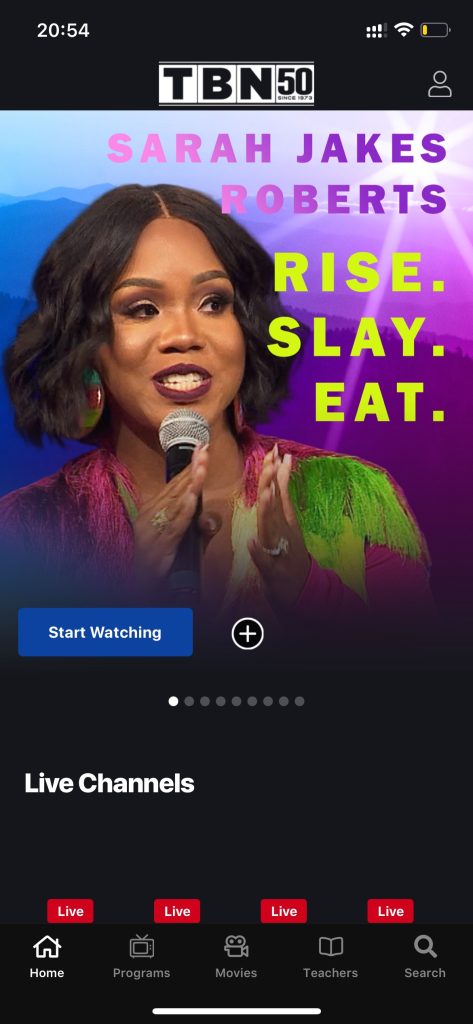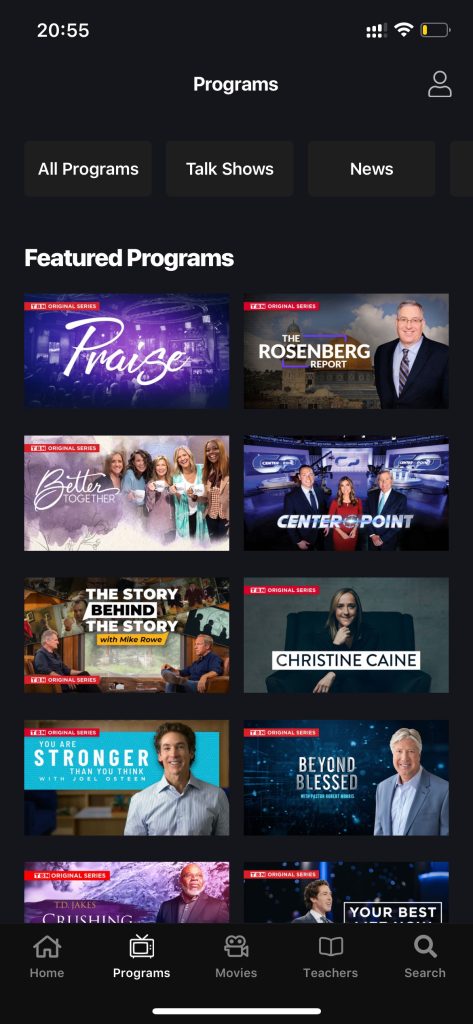 There is an option to download a video file and then watch it offline. The service is free and available for viewing at any time of the day or night.



Philo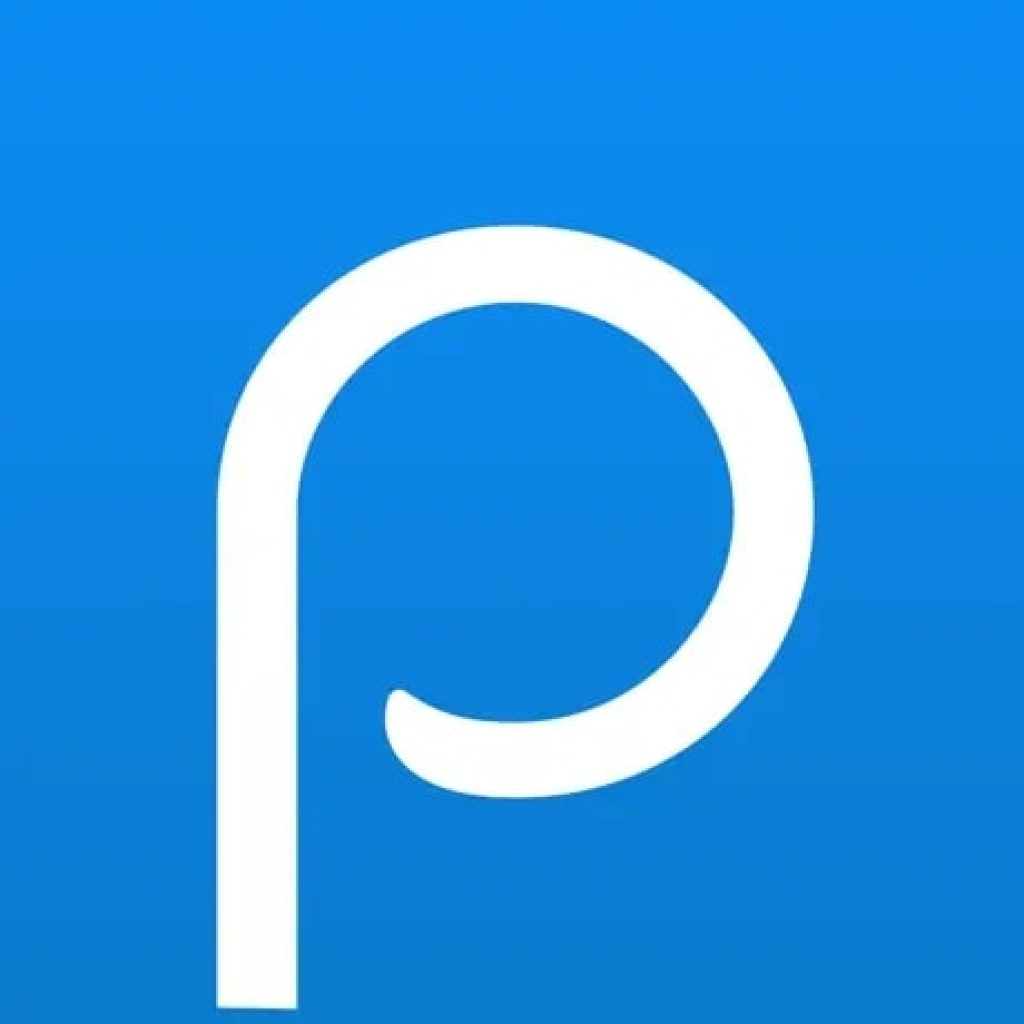 With the app, you can watch over seventy rated channels from your home screen. Seventy-five thousand hours of interesting movies are available.
There is an option to save your favorite videos to cloud storage and watch offline for a year. To try the seven-day trial, you need to register.
The platform has movies of different genres: melodramas, detectives, comedies, cartoons, and so on. You can create up to ten accounts, each with its own password, recommendations, and viewing history.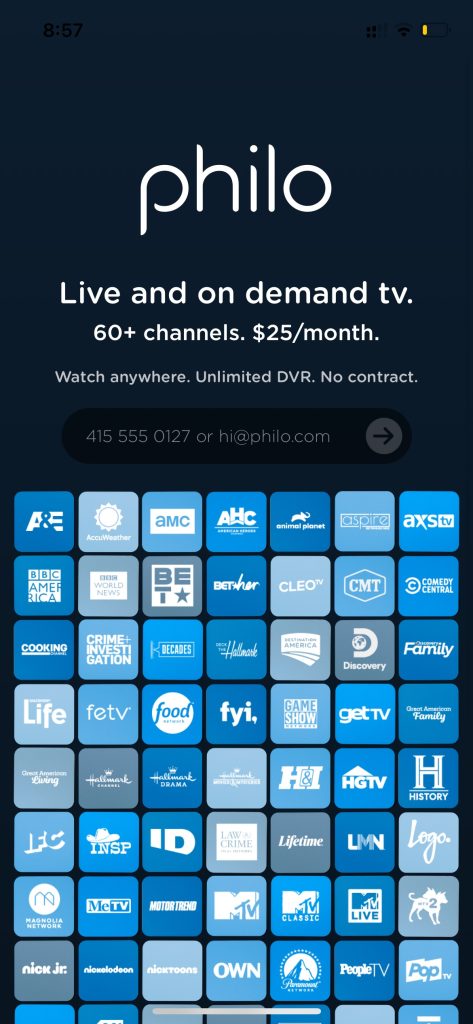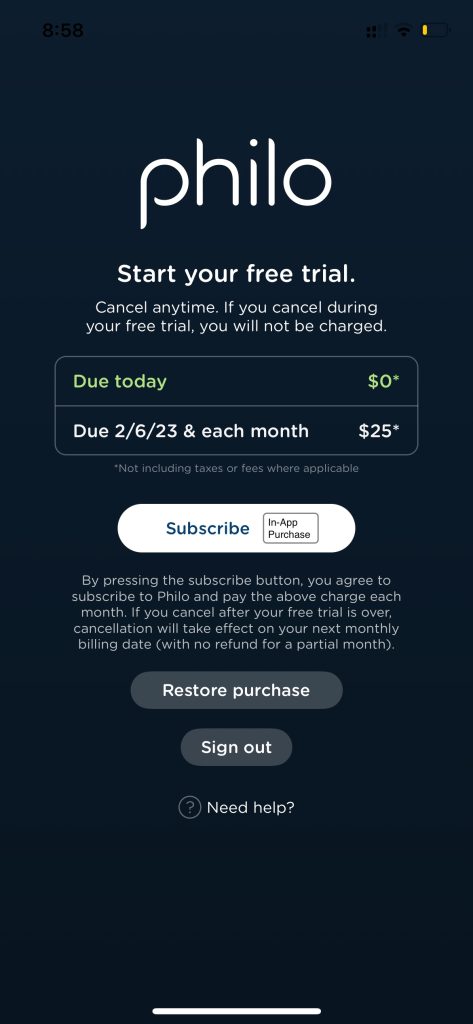 It is easy to use the program simultaneously from three screens, including TV and phone. For convenience, similar files are collected in the special section, and best-loved programs can be added to a favorite category.


FreeTV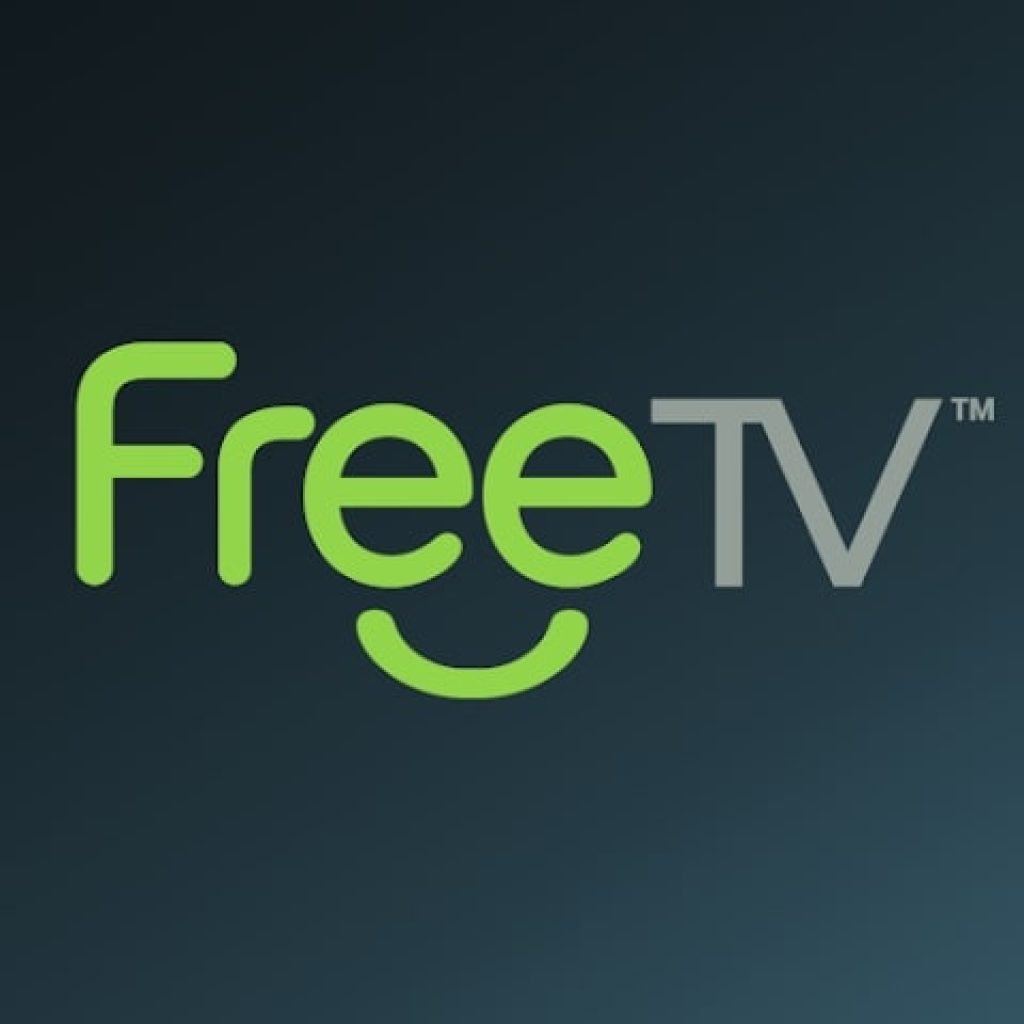 Your favorite movies, the best TV shows, and top-rated shows in this TV app. Thousands of hours of viewing will pass like one thanks to a convenient and completely free platform.
Nothing will limit your access to world-renowned entertainment. Listening to music channels is also available.
There is content for the little ones, parents have nothing to worry about. Despite the free use, there are no annoying ads in the service. In the long run, you can relax comfortably watching videos at any time of the day, even from the comfort of your own home.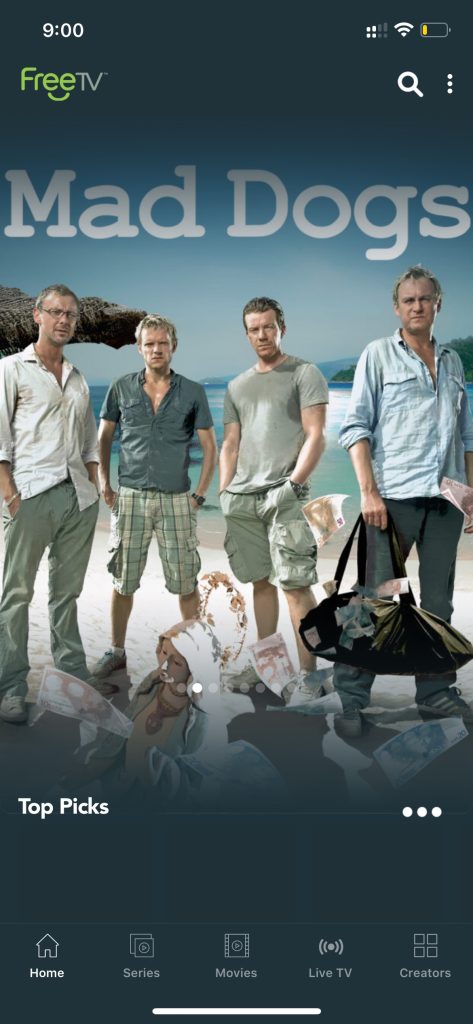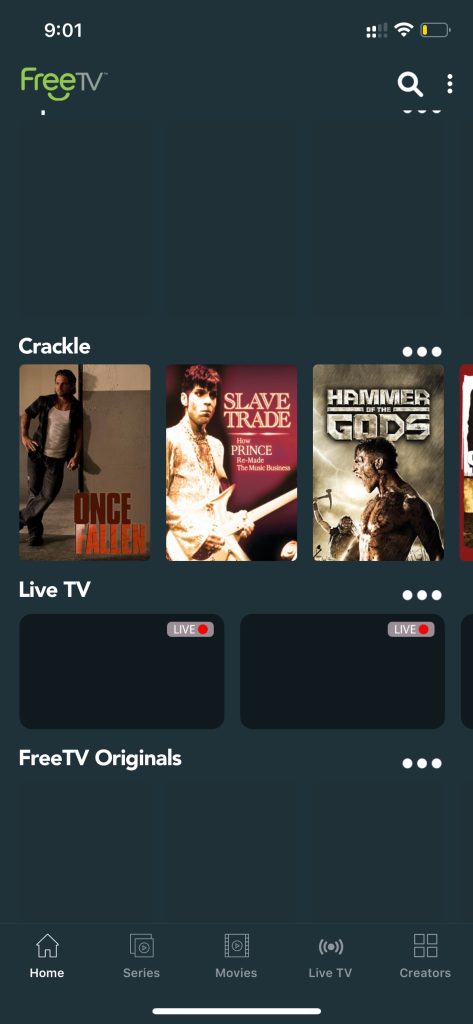 The app proves once and for all that free television can be high-quality and affordable.



Hulu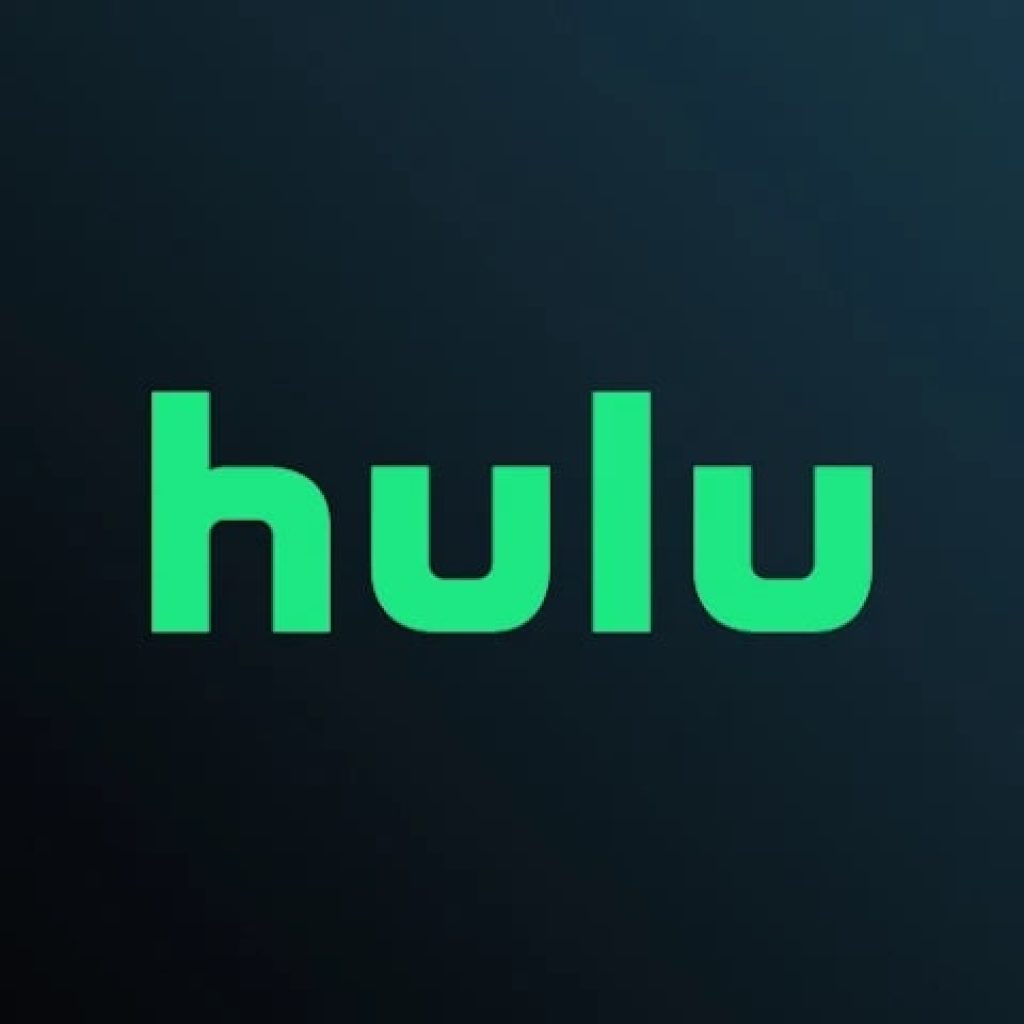 This is an app for free viewing of favorite programs, rating movies, and listening to music channels. Unique content is waiting for its viewers.
Live sports matches and current news feeds are available. It is possible to create six accounts that can work independently of each other. Favorite video files are saved in a special section.
Viewing starts from where it ended last time. You can use the app not only on your phone but also on your tablet and TV screen. An extra monthly fee will open access to premium channels.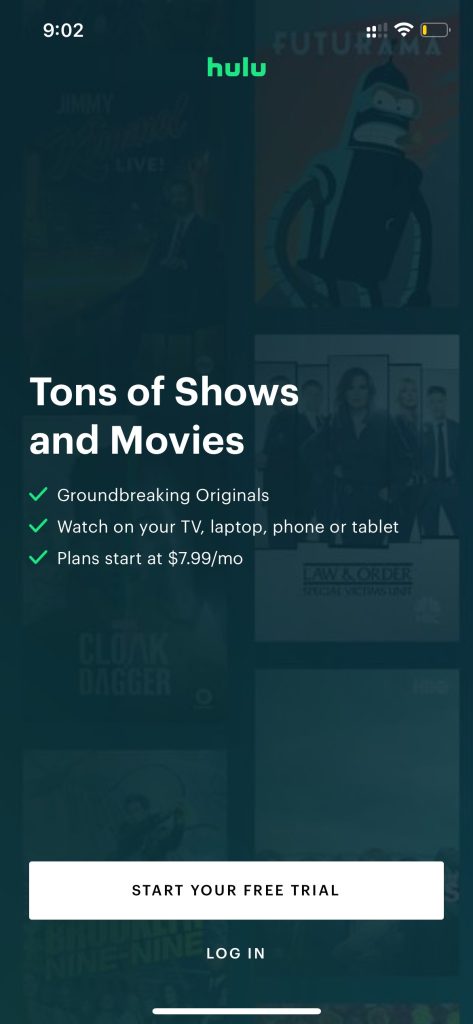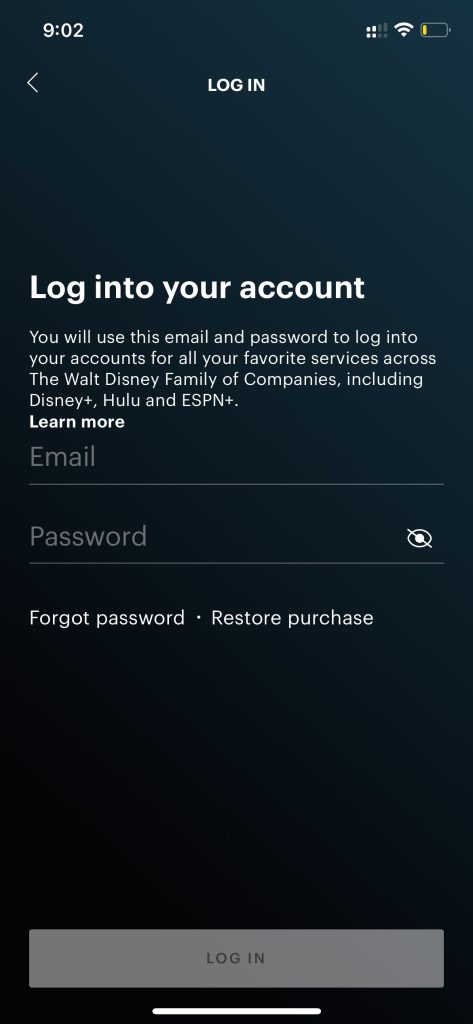 Broadcasts are streamed and contain ads. To get rid of ads, you need to subscribe. The trial period lasts for thirty days.



Plex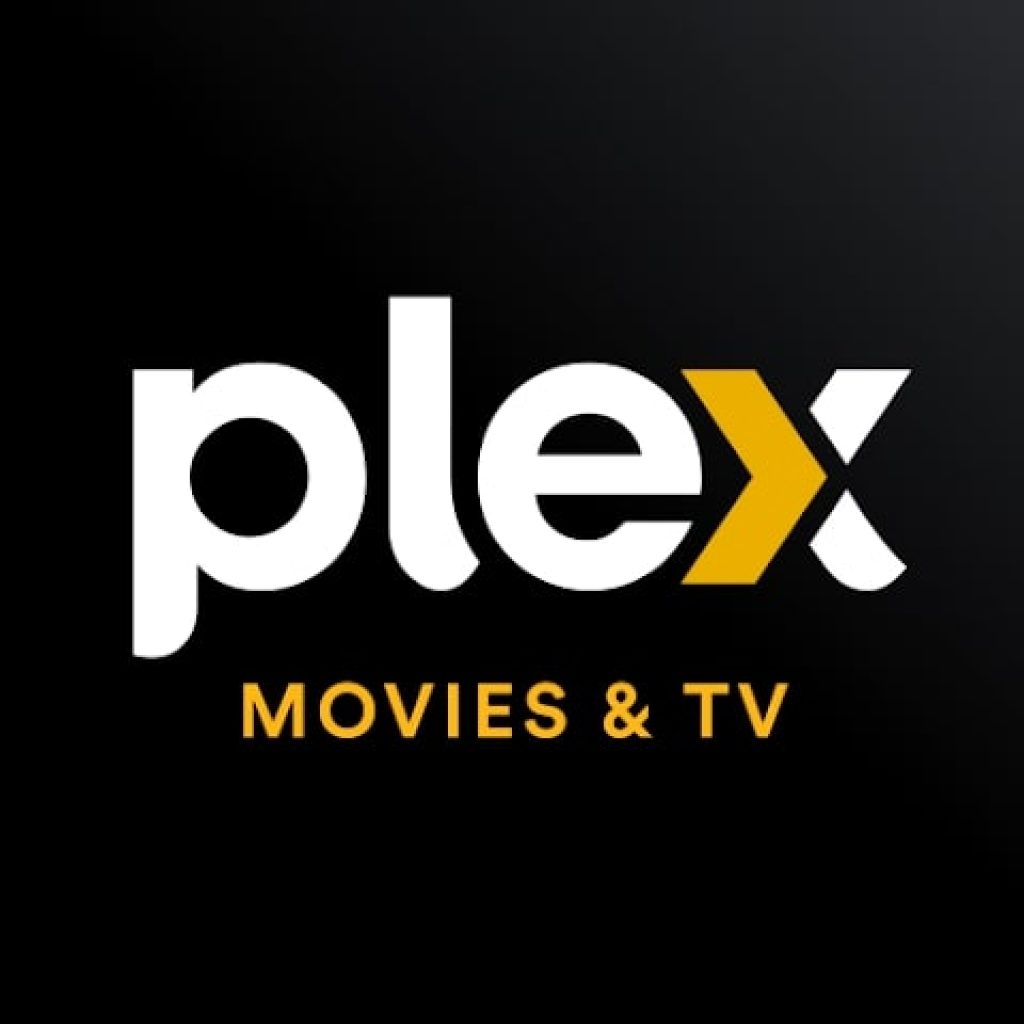 An app that provides free access to the best movies, TV shows, and live broadcasts. You don't need to pay a subscription to watch. About 50,000 titles are available by search.
24 news channels and 300 streaming channels await your attention. The wish list never ends. Various genres are available: detectives, novels, comedies, anime, cartoons, and others.
The app will be of interest to the whole family – from toddlers to the elderly. With one touch get a new movie or current news on your screen. It is possible to organize your favorite material into folders and view it from other devices regardless of the time of day.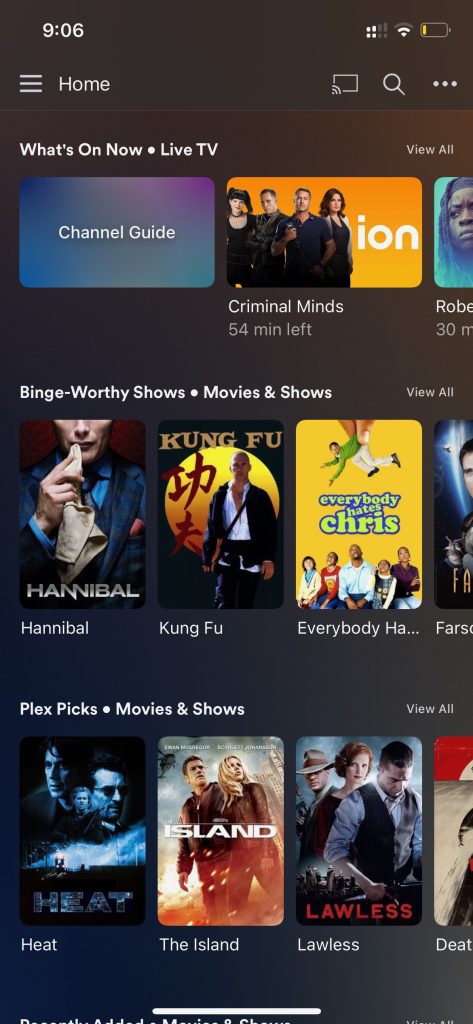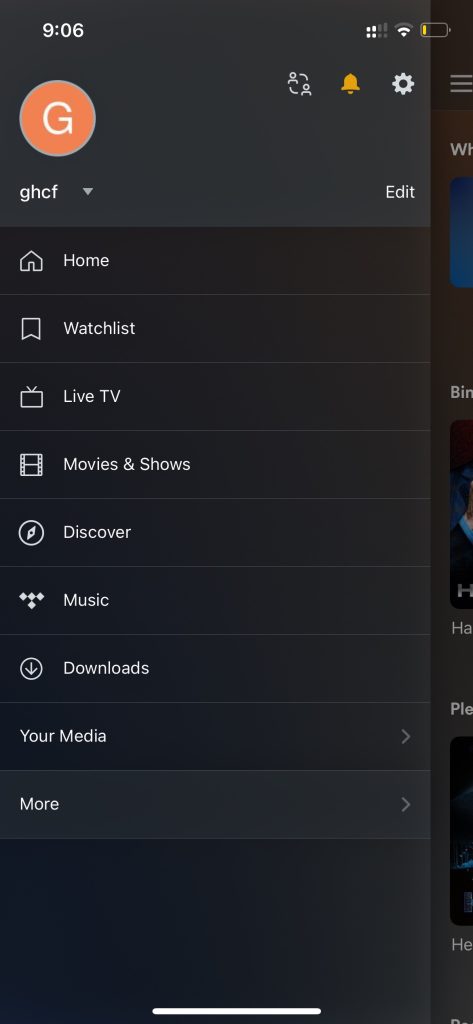 The program is intuitive and easy to use. The file library is organized. Saved files remain on the cloud storage with the ability to broadcast to other devices.



YouTube TV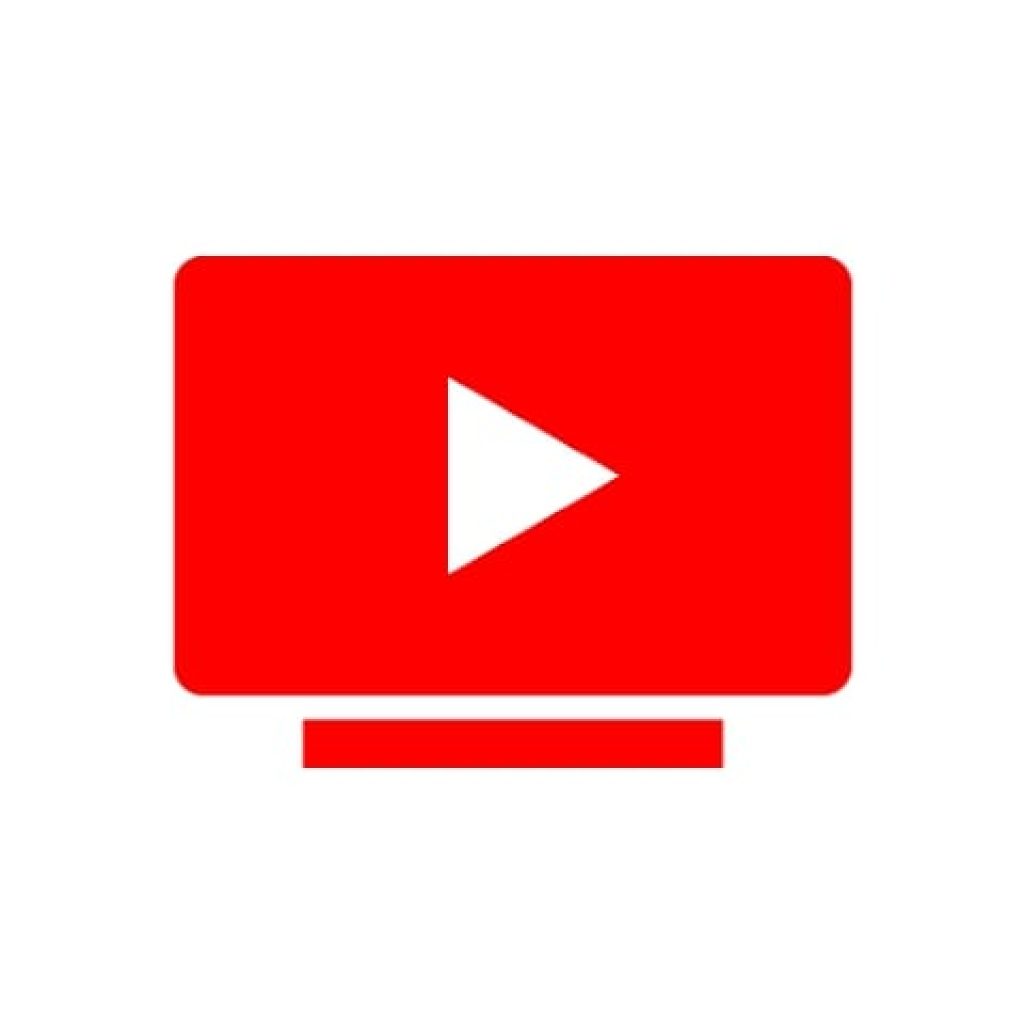 An app for watching over a hundred channels with daily news, shows, and new movies. All features are available without a cable box. The package also includes world news and sports channels.
Viewing is possible through your phone screen, tablet, or TV. There are the following sections: news, sports, entertainment, lifestyle, and kids. Cloud storage is dimensionless, materials are stored for 9 months.
You can create up to six accounts, each user will have their own password, login, recommendations, and browsing history.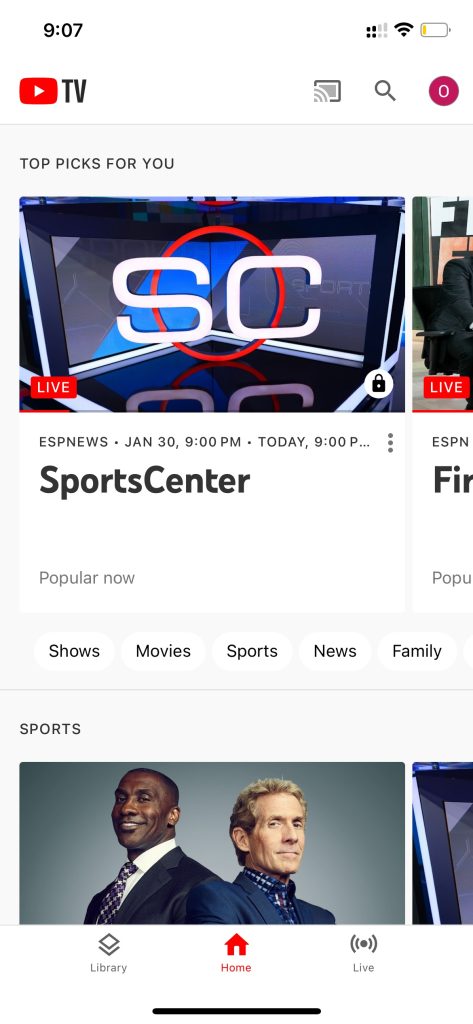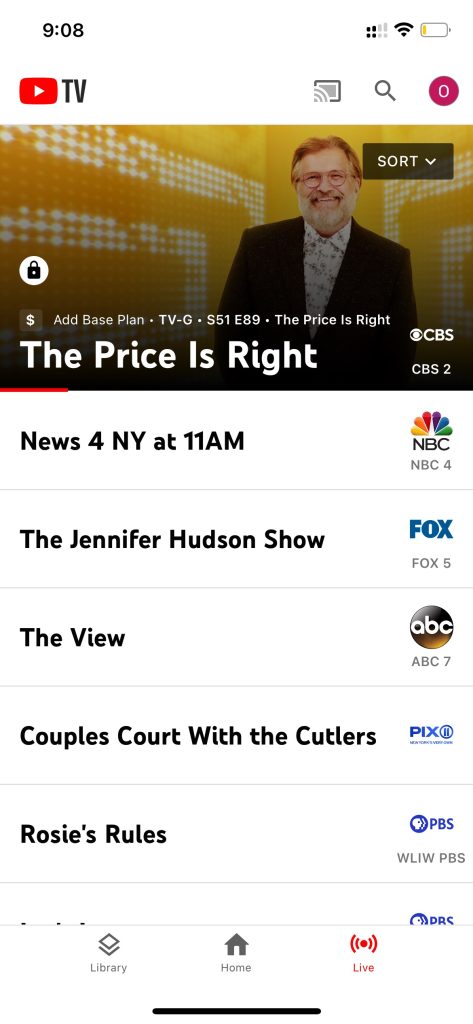 The trial version is free, and the subscription can be canceled at any time. The monthly premium version will open access to extra channels, such as HBO max.



Pluto TV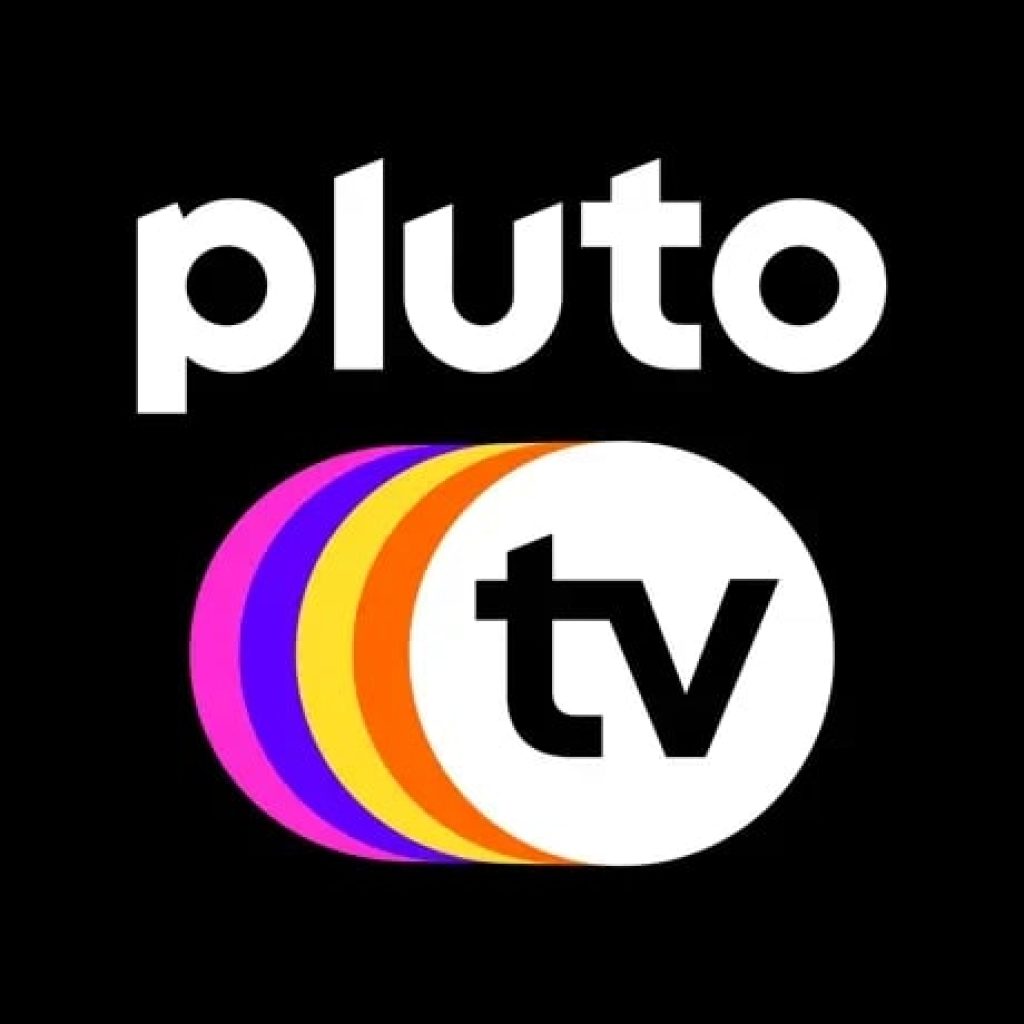 Television on the phone has become a reality. There are more than a hundred TV channels on the app over the Internet. Access is free at any location and time of day. Broadcast in English from any gadget.
There are many genres: comedies, melodramas, detectives, cartoons, and so on. Sports broadcasts are also part of the package. Noteworthy are exclusive channels, for example, dedicated to cats.
The first purpose of the app is to entertain and relax the public. Current news scoops and trends every day.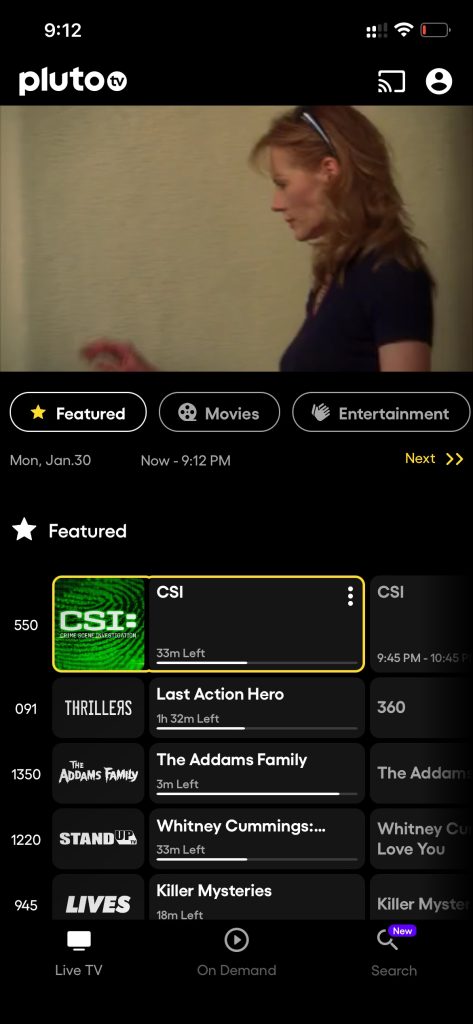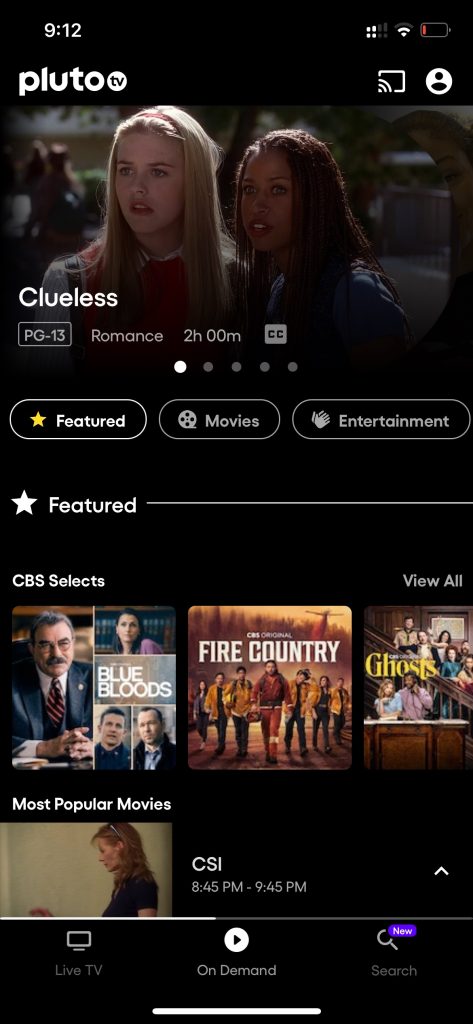 The range of topics is huge – from fashion to social explosions. Maximum relaxation is guaranteed.


Nat Geo TV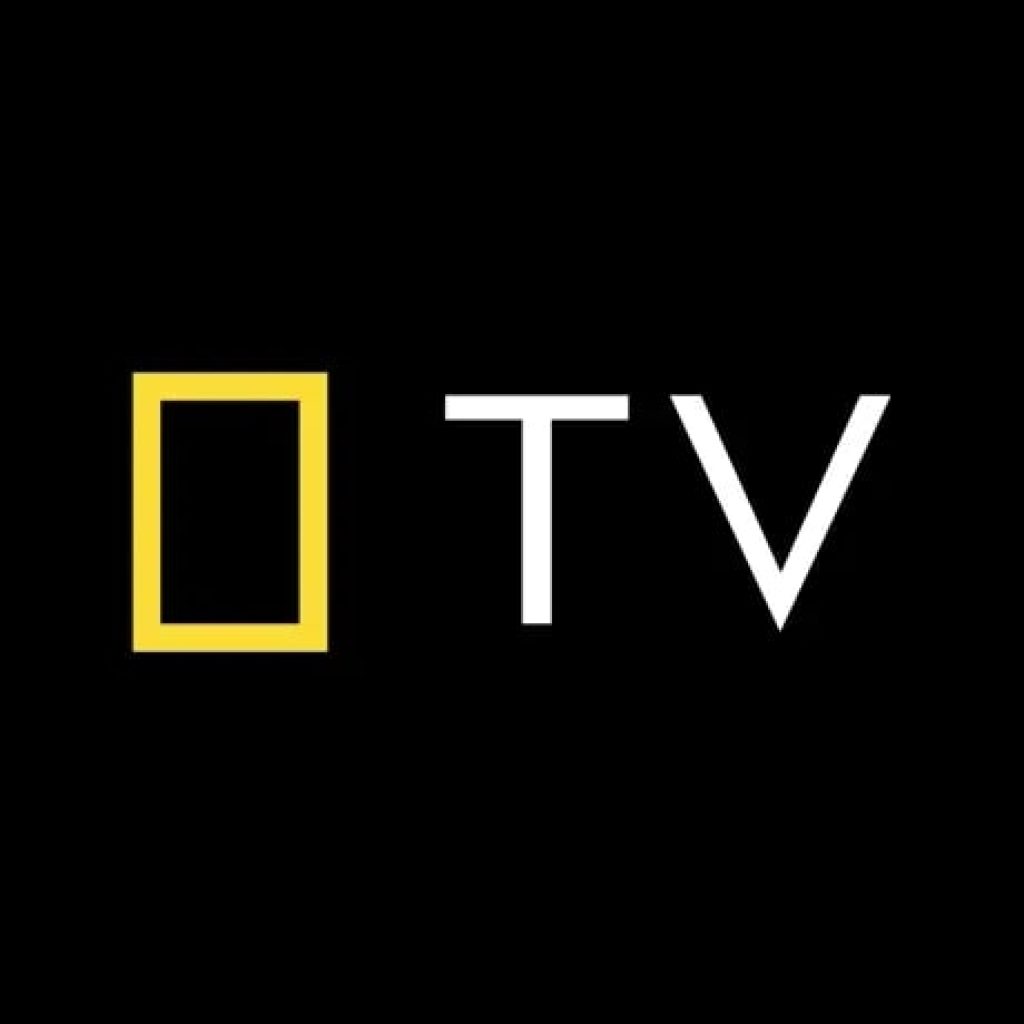 National Geo TV is now available on any of your device. The app features a complete collection of all series, episodes, and documentaries.
The material is carefully gathered into separate folders for easy selection. Searching for new movies will inevitably lead to discoveries. To unlock new movies and videos, you must log in through your TV provider.
Live streaming will also be available. A free profile registration will improve your viewing experience, and allow you to save your favorites and view recommendations.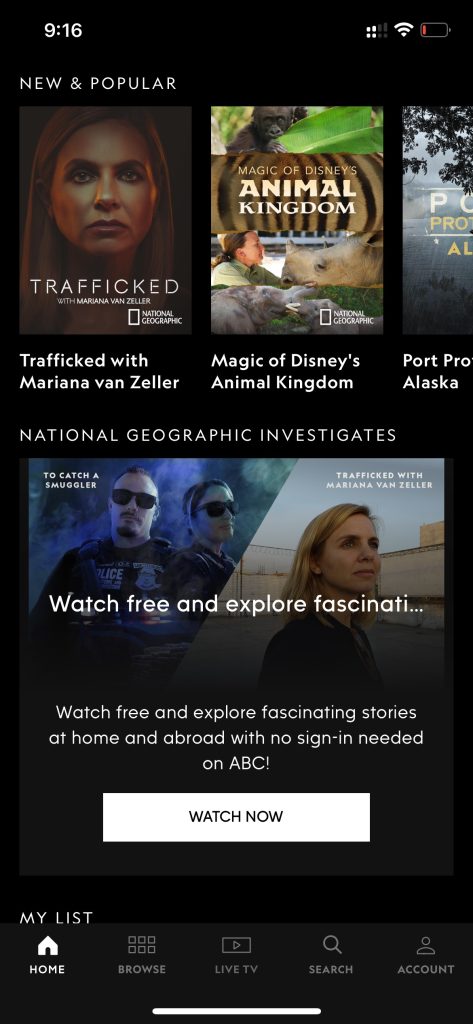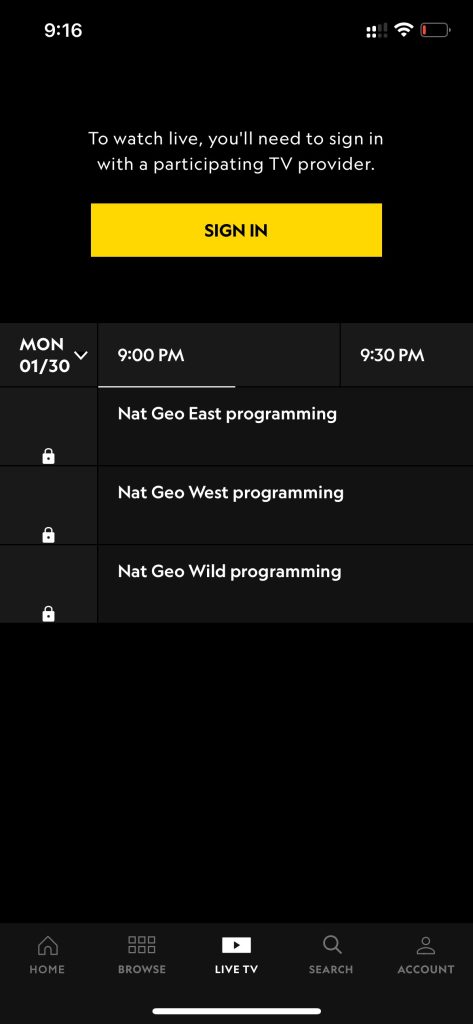 The app contains targeted advertising, which can be controlled in the settings.


Unlimited Streaming Movie & TV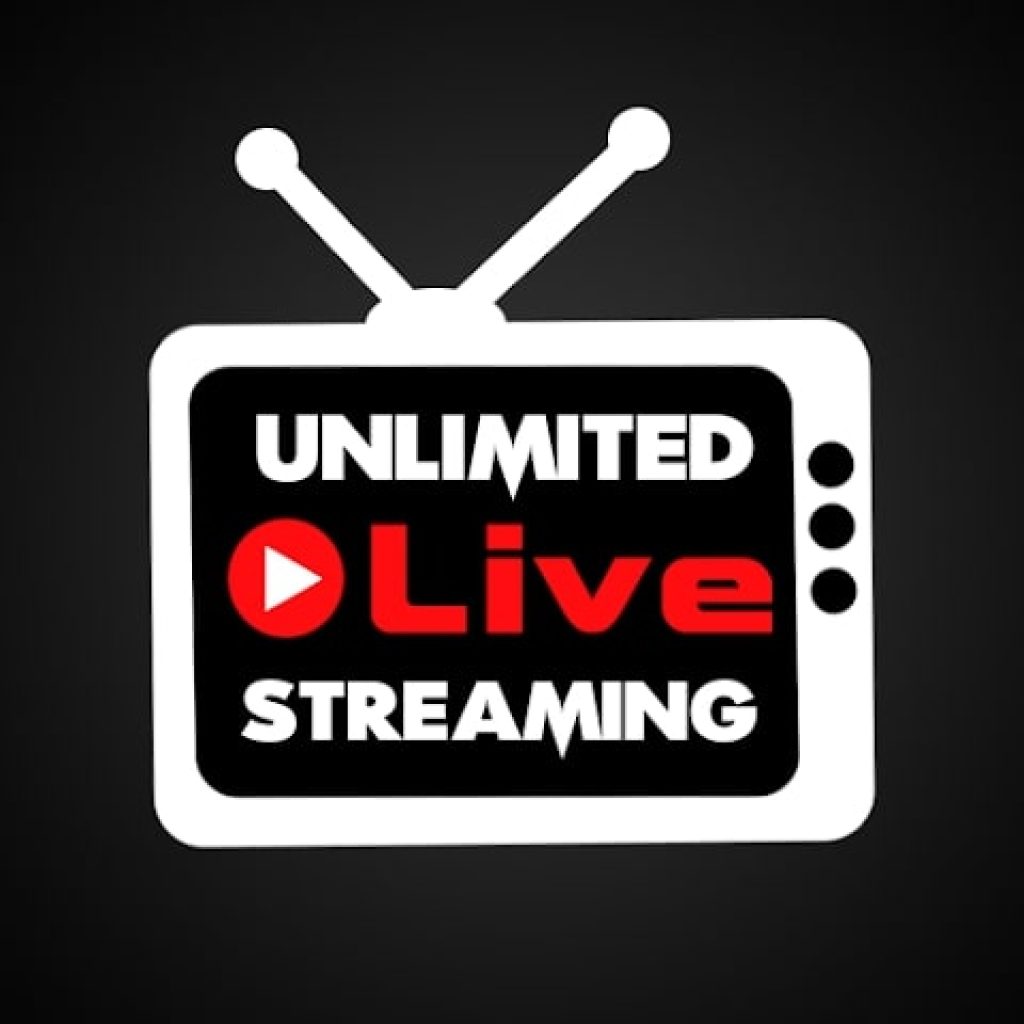 An app with access to movies, TV shows, and live broadcasts. More than two hundred channels are available, and thousands of shows and movies are broadcast by search.
The app has been created for public use completely free of charge. Entertainment is seconds away. The design is concise and stylish, and using the app is intuitively easy.
Users will be notified of upcoming premieres. Each viewer will receive personalized recommendations. All major features and videos are freely available for free.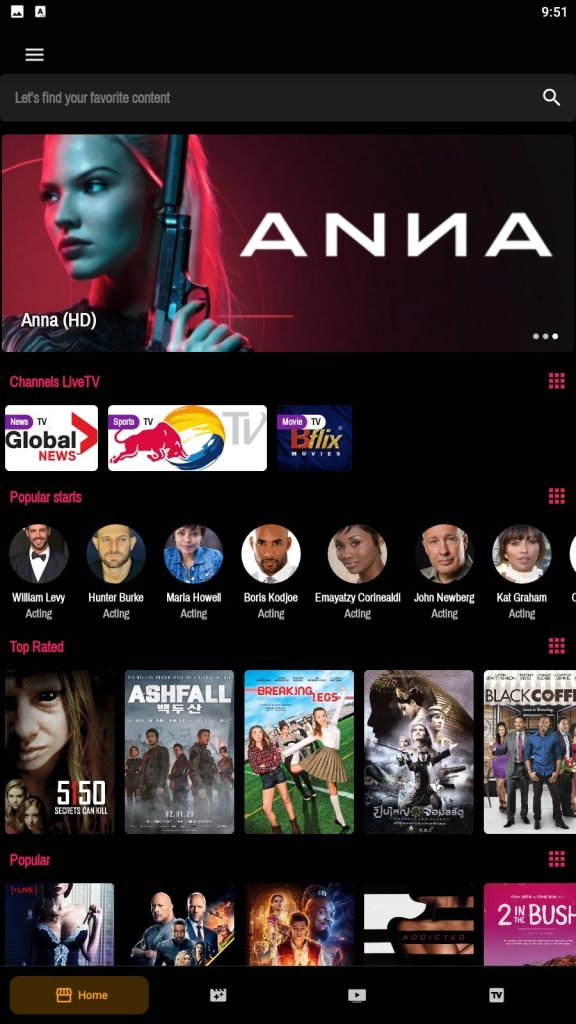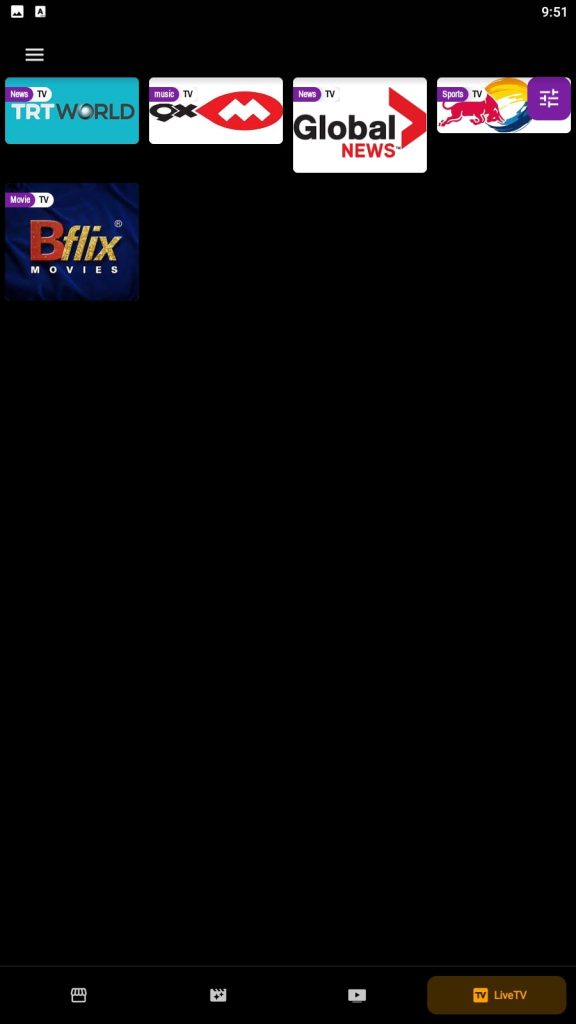 All presented content is publicly available on popular platforms. Copyright law is observed.

You may also like: 11 Free TV Antenna Apps for Android & iOS
Amazon Prime Video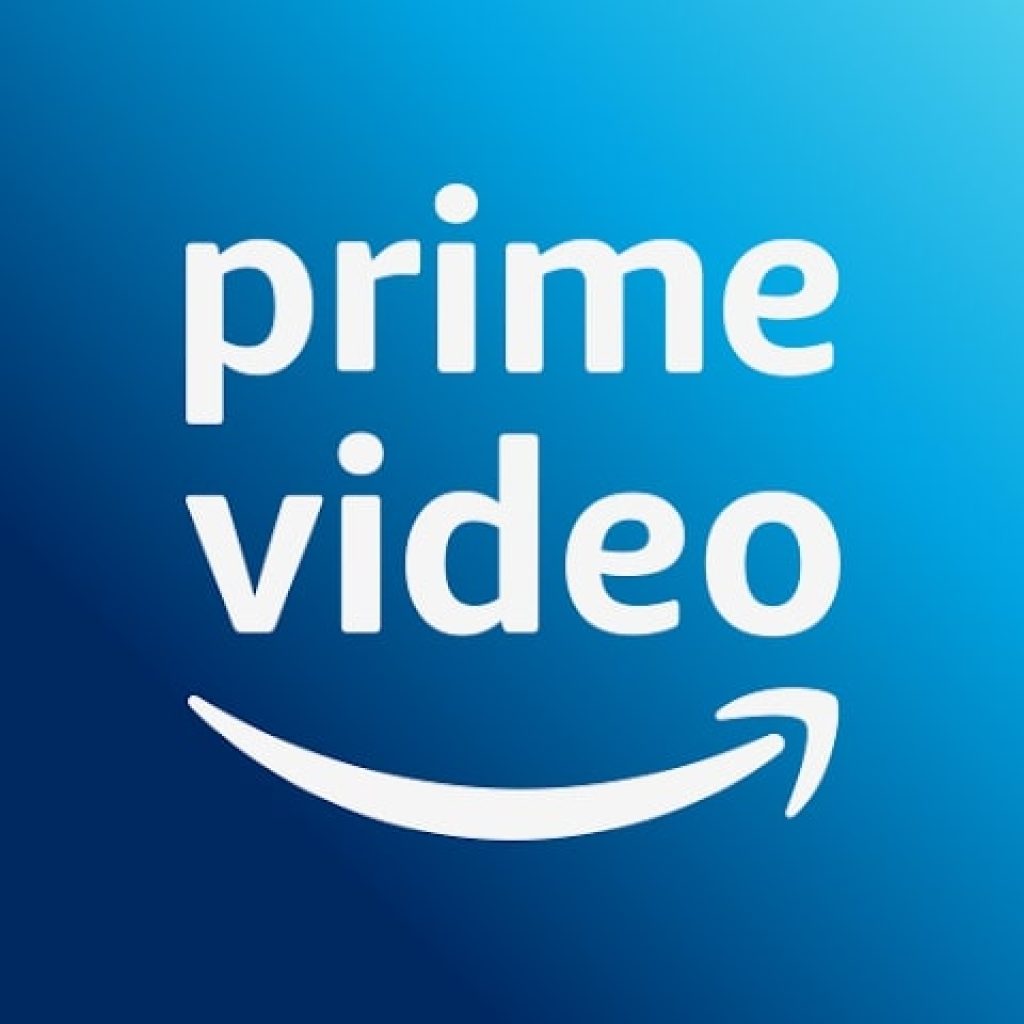 Service for watching popular TV shows, box office movies, and top sports games from your phone screen. The platform is as functional as a stationary TV and even a movie theater.
With one click you can download videos for offline viewing. You can connect notifications about new appearances of your favorite celebrities on big screens.
The app independently selects recommendations according to the user's taste. You can create a group and enjoy watching with your friends.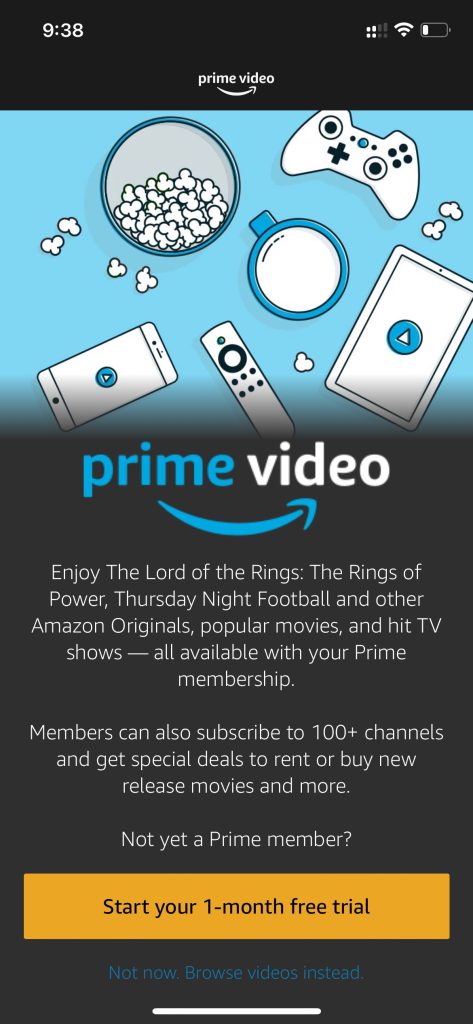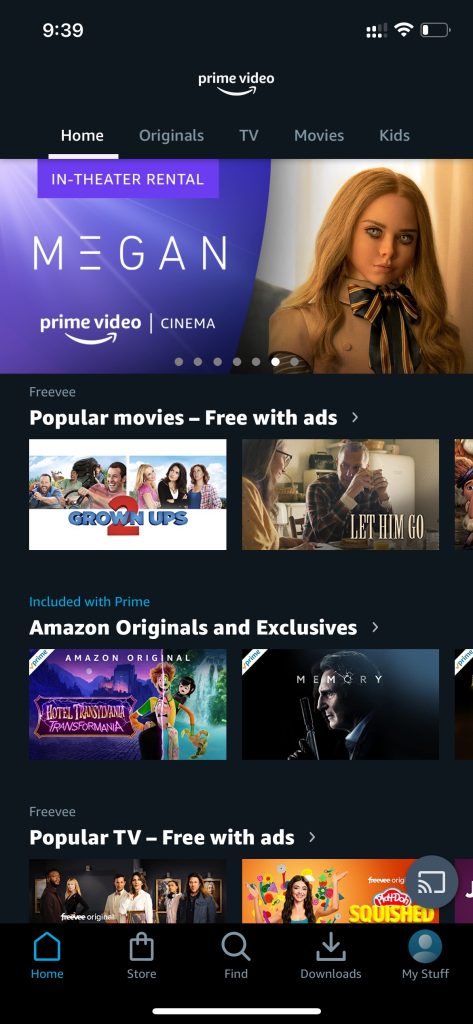 Watch videos easily from multiple screens. Viewing starts from where you finished last time. The trial period is thirty days.



Stremium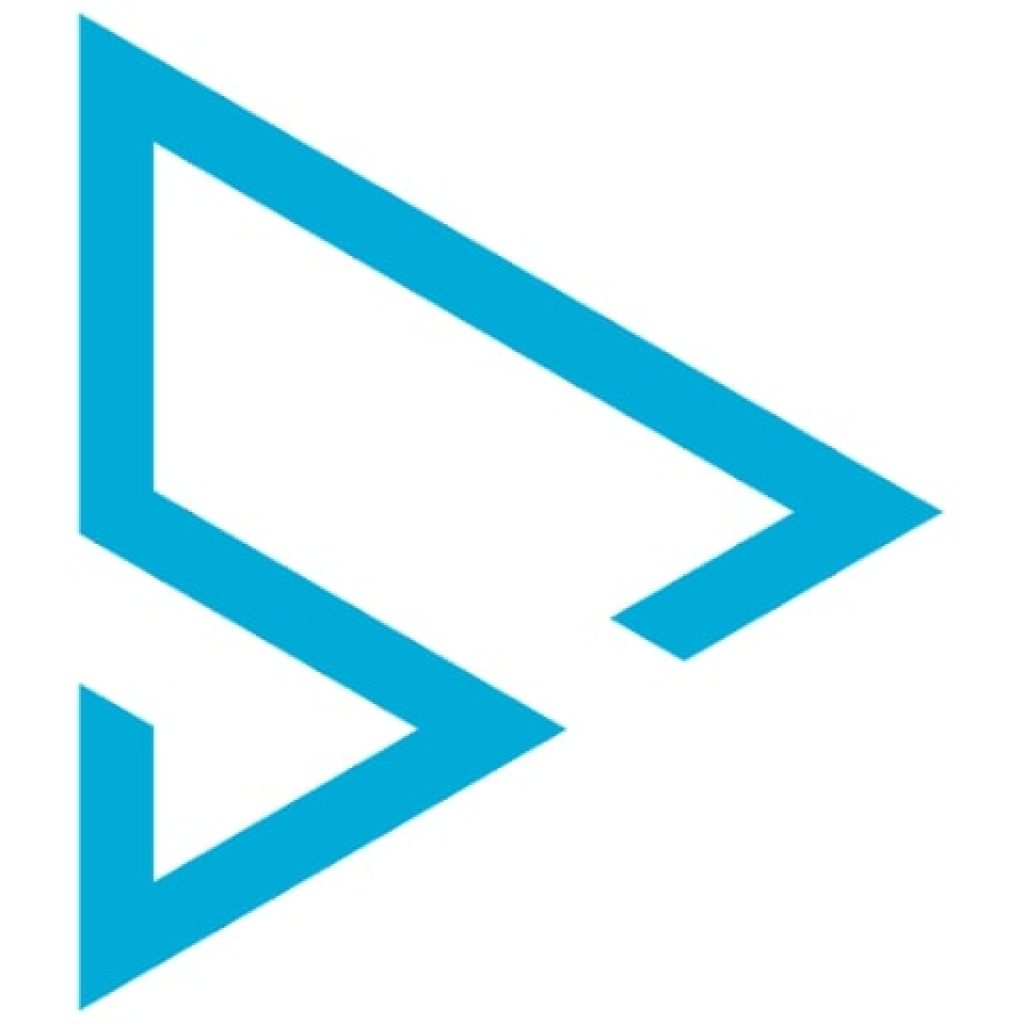 Your favorite TV shows, movies, and newscasts are available in the app. There is no need for a cable connection anymore. All channels are available from a single device.
The app is free and provides more than fifty channels with a variety of content. Live broadcasts are easy to record, store in the cloud and rewatch when needed. You no longer have to miss a match or heated TV arguments because of work.
Just set it to record – and the video will be available for viewing at any convenient time.
The platform saves your budget significantly because cable TV is incomparably more expensive. When you switch from this provider, it's possible to connect channel providers to your account.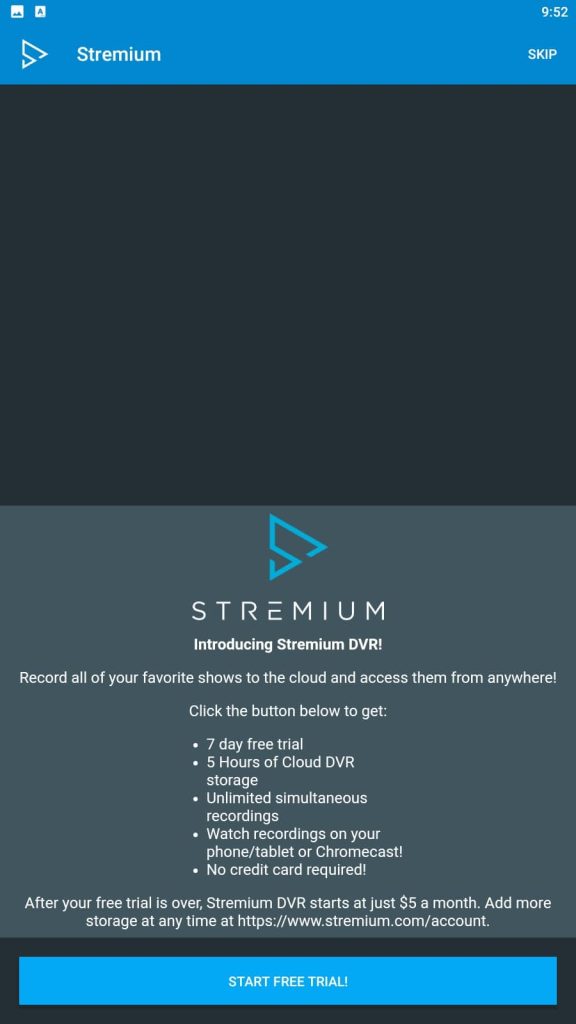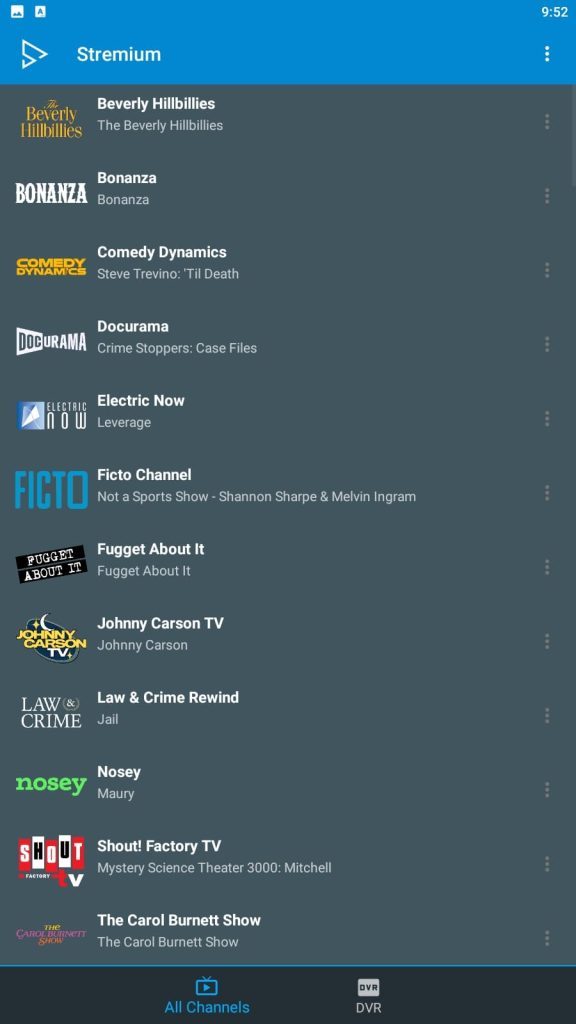 The app is constantly being updated with new programs and features.


Xumo Play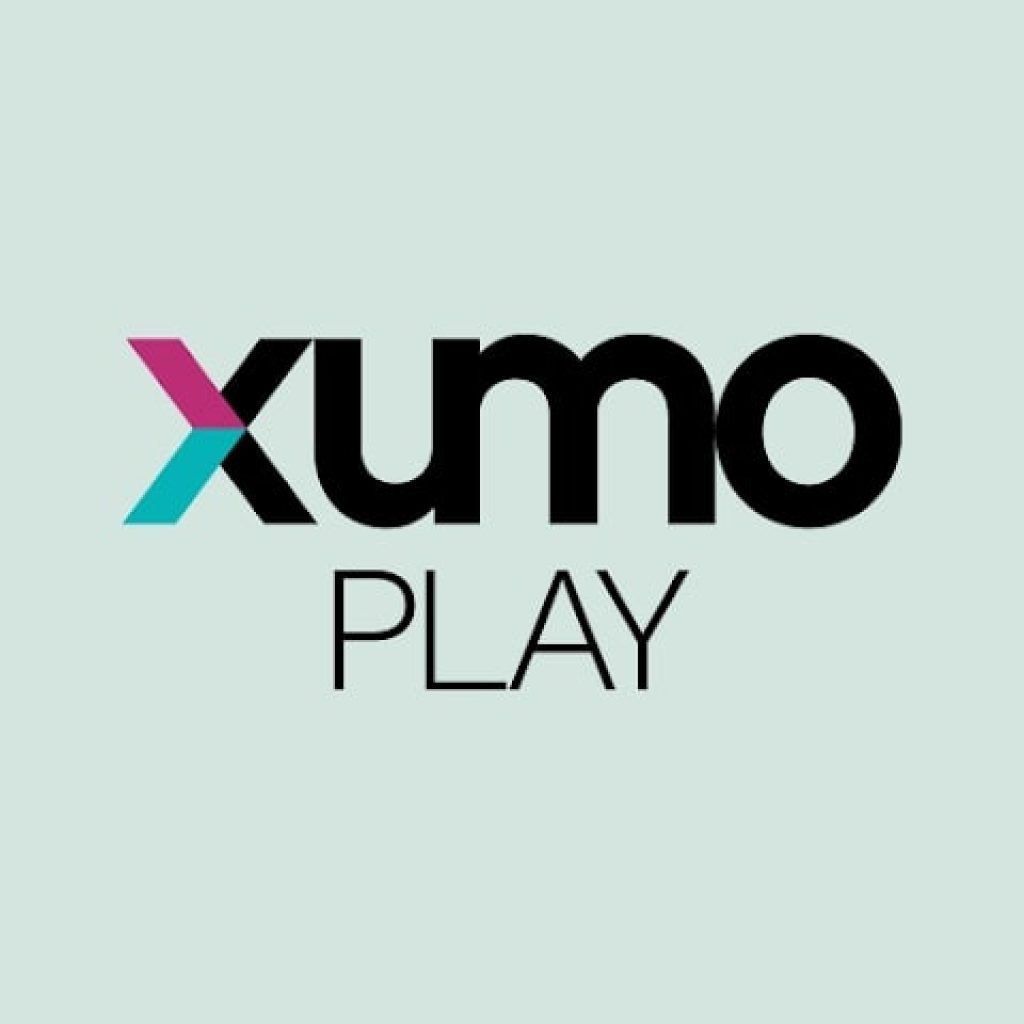 A free app that brings variety to your leisure time. More than two hundred channels, new movies, shocking newscasts, and live shows with celebrities.
The goal of this platform is to bring free entertainment to every viewer. About twenty-six genres are available – drama, comedy, cartoons, anime, detective, and others. Artificial intelligence will be a guide in the information space.
The app will independently make a list of recommendations. All features work without authorization, logins, passwords, and card payments. There are even fewer ads than watching cable TV.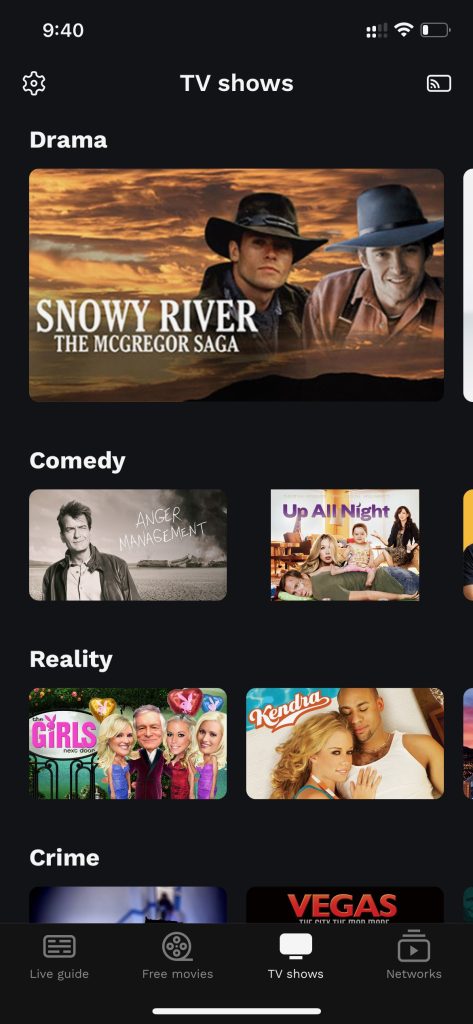 You can use the app at any time of the day, wherever is convenient. Your favorite movies and breaking news will always be at your fingertips.


Paramount+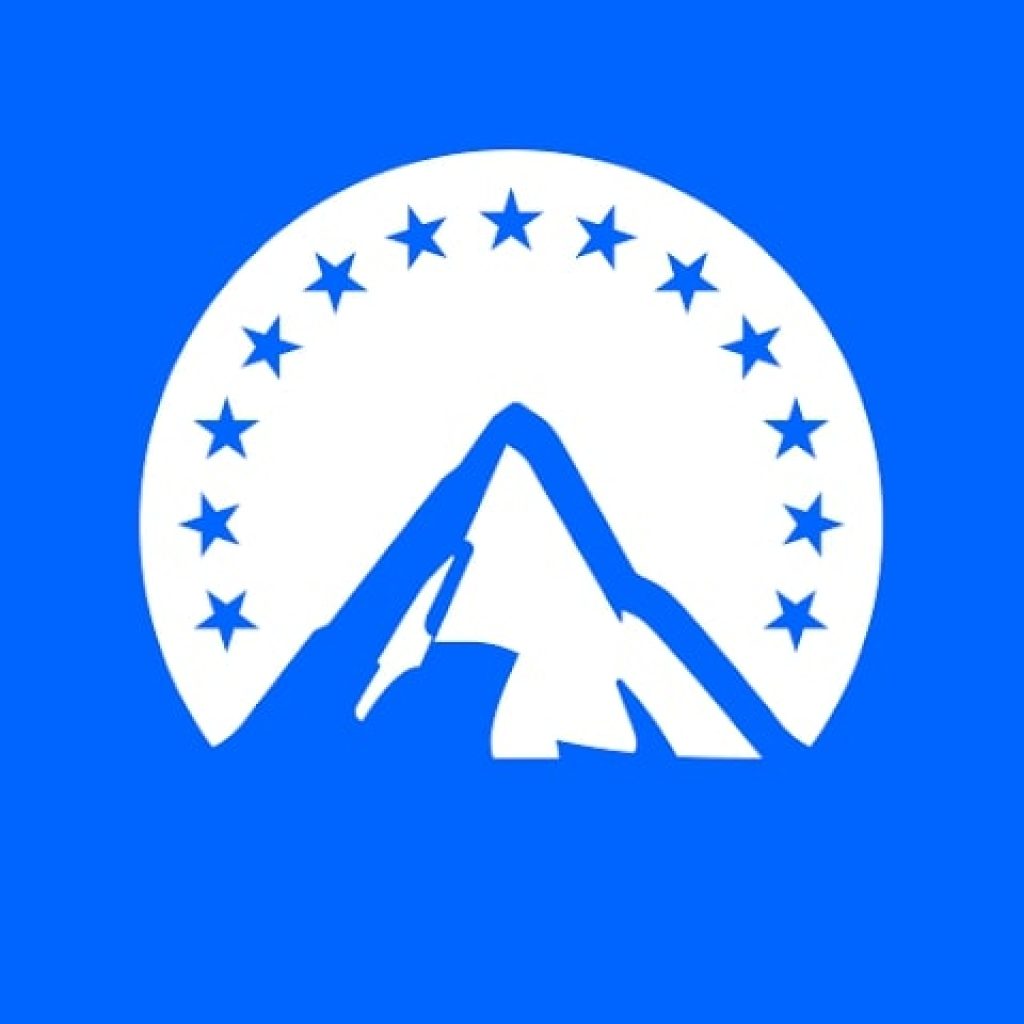 Put a cable TV in any of your devices. The app not only streams channels but also gives access to premieres. It costs much less than cable TV service.
The trial period lasts a week. Exclusive and highly rated original movies will become your everyday entertainment. Breaking news and shocking scoops will come first for other viewers.
No sports match will go unnoticed anymore. Six different accounts can be created. There is a special children's profile with strict content control. It is possible to save favorite videos to a special folder.
The premium version not only provides access to unique materials but also allows you to store files in cloud storage. Its users do not see ads, they may be present only during live broadcasts.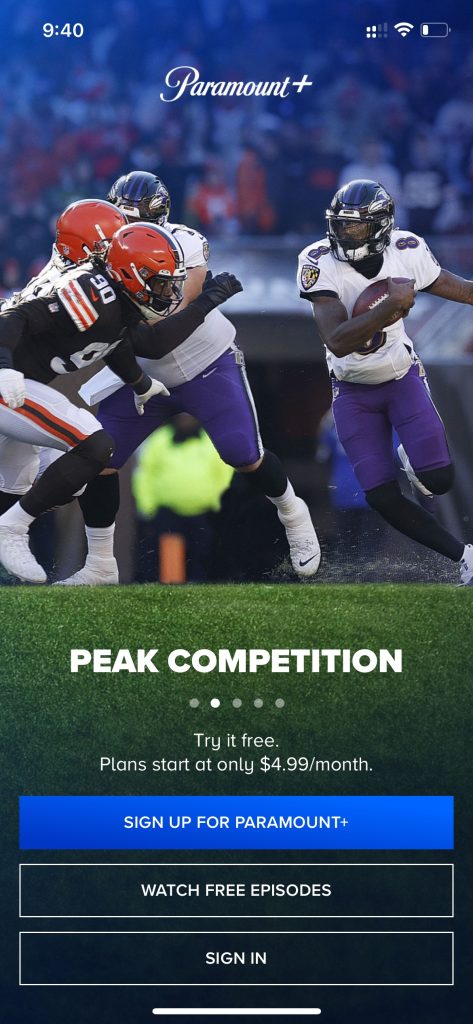 Without this feature, downloaded videos can be viewed without re-downloading for 48 hours.



SLING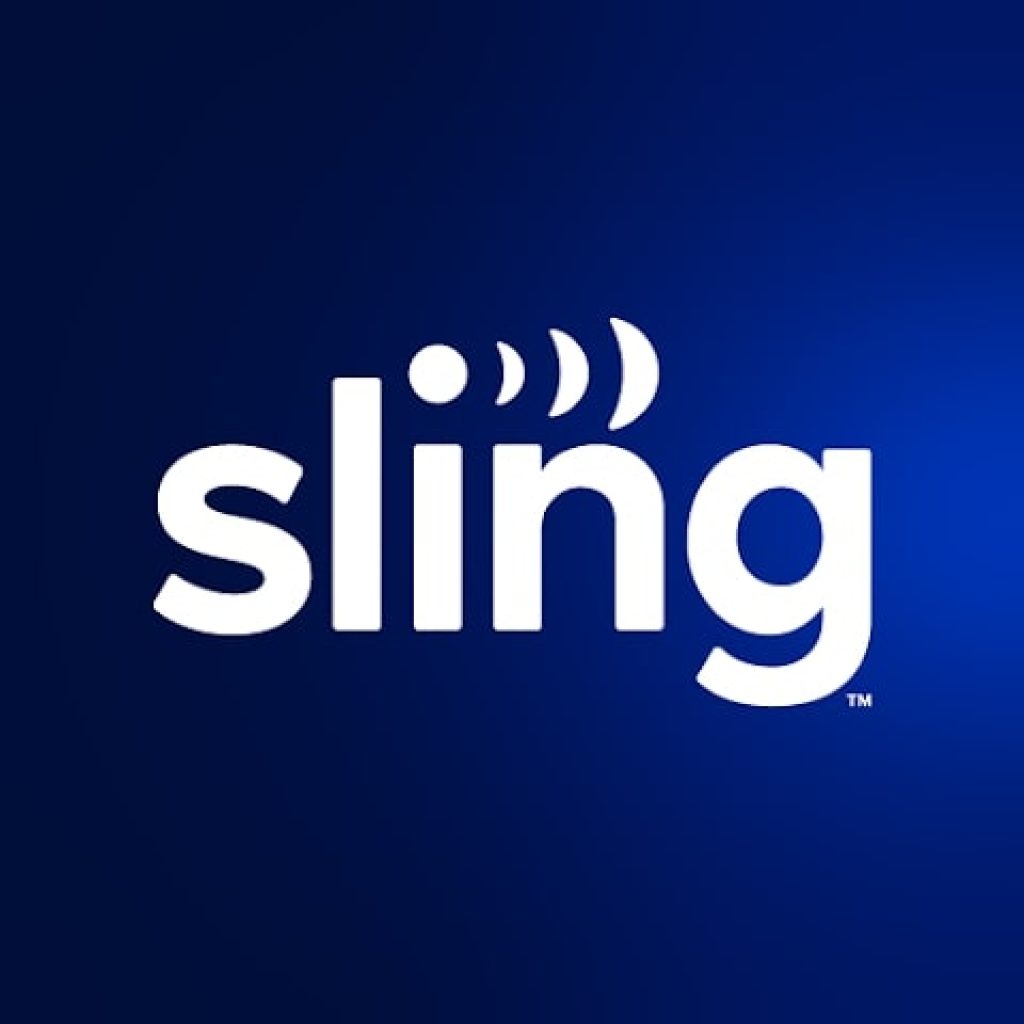 An app that will replace the TV. A pleasant price will surprise any viewer. There are three modes of use depending on the number of channels – 30, 40, or 70. Sports matches from amateur to professional level are broadcasted.
News bulletins are always up to date. The entertainment program contains popular content. Movies of comedy, action, melodrama, and other genres will conquer the attention of even the most sophisticated viewer.
From the 120 thousand programs and movies offered, you can definitely choose a target for the evening. There is a special children's profile with appropriate content and strict supervision.
You no longer have to worry about missing the opportunity to watch your favorite show because of work. Up to fifty hours of recording is available, and with an extended subscription, up to two hundred.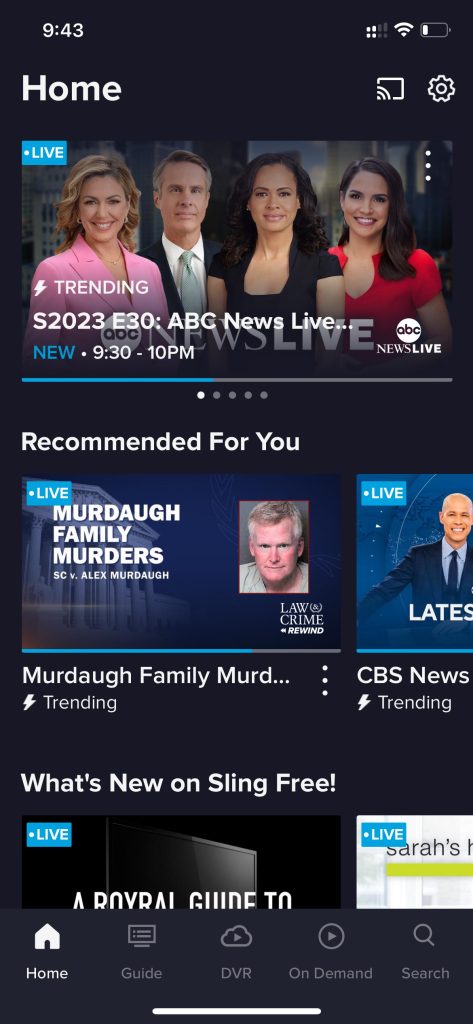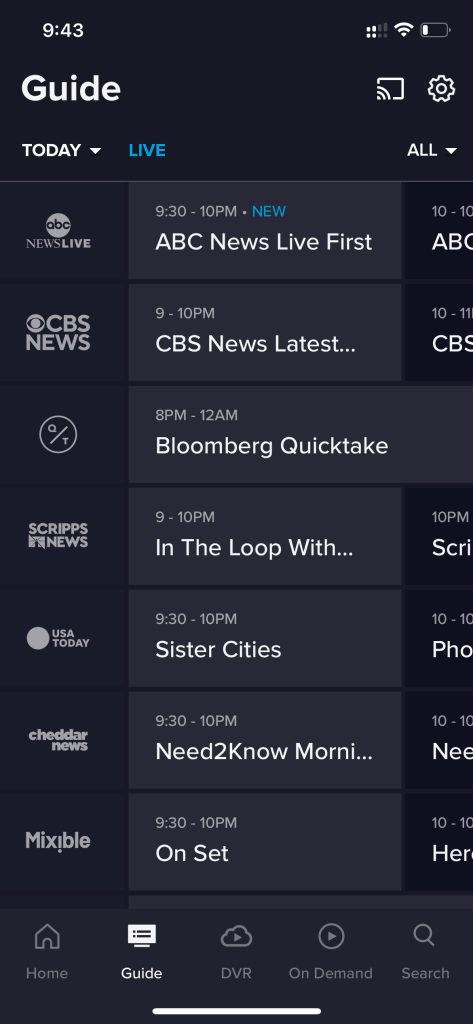 Live shows are always available to users. Viewing is possible via smartphones, tablets, and game consoles.


fuboTV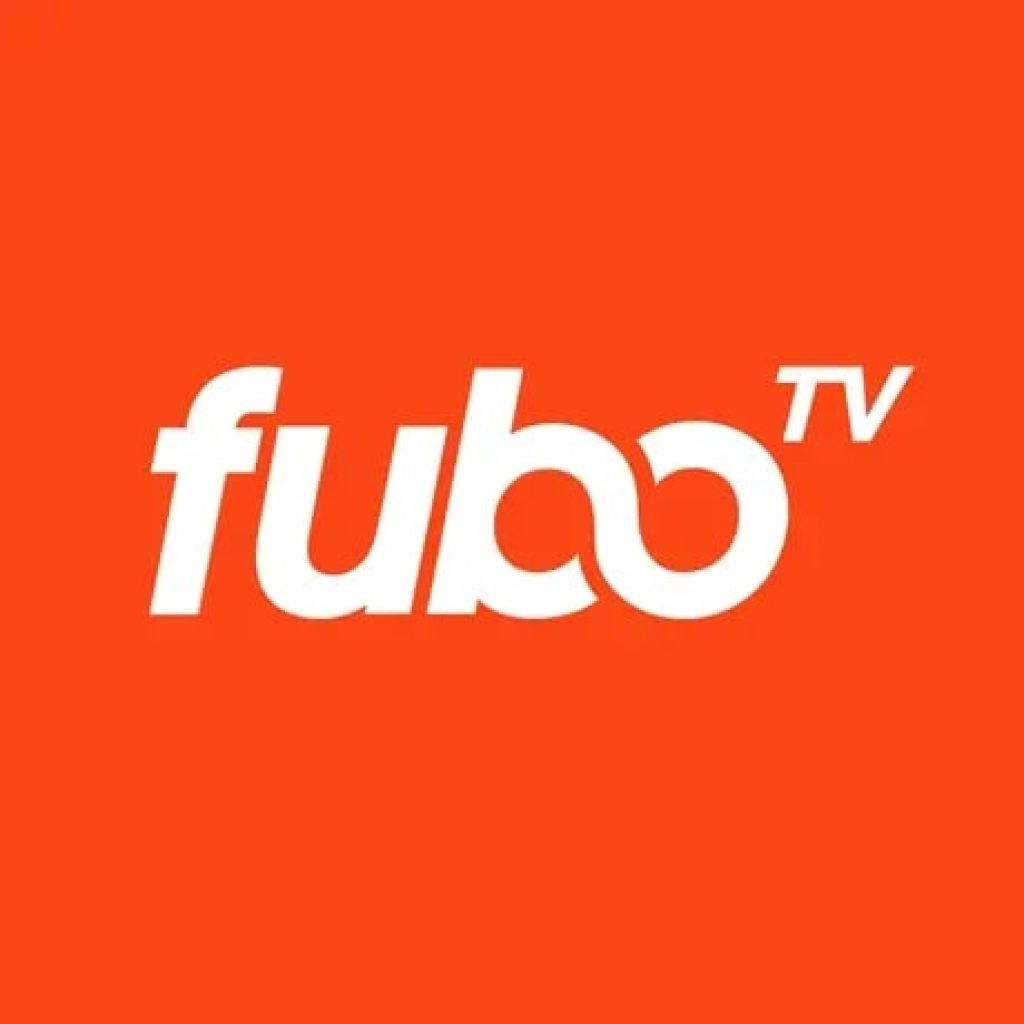 An app that brings sports shows and broadcasts closer. The free trial lasts for a week. Viewing is available at any time of the day, just find a convenient location.
All sports channels are critically acclaimed. About 50,000 live shows await viewers. They cover both beginner's tournaments and Olympic-level competitions. Everything is streamed continuously on gadget screens.
Soccer tournaments are varied. International matches, major leagues, national team training – nothing escapes the watchful eye.
Popular movies and TV series are also available to watch. No more missing matches or movies because of work. You can record up to thirty hours of video to cloud storage, and expand to fifty if you run out.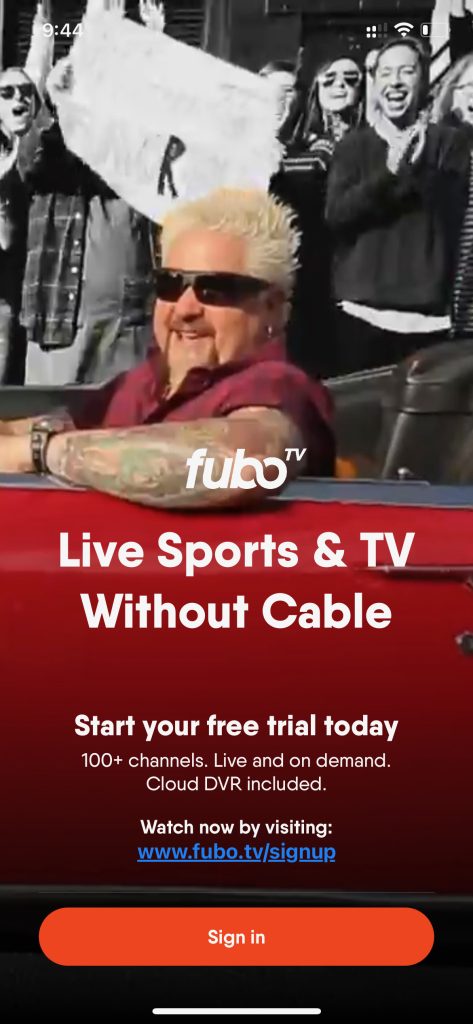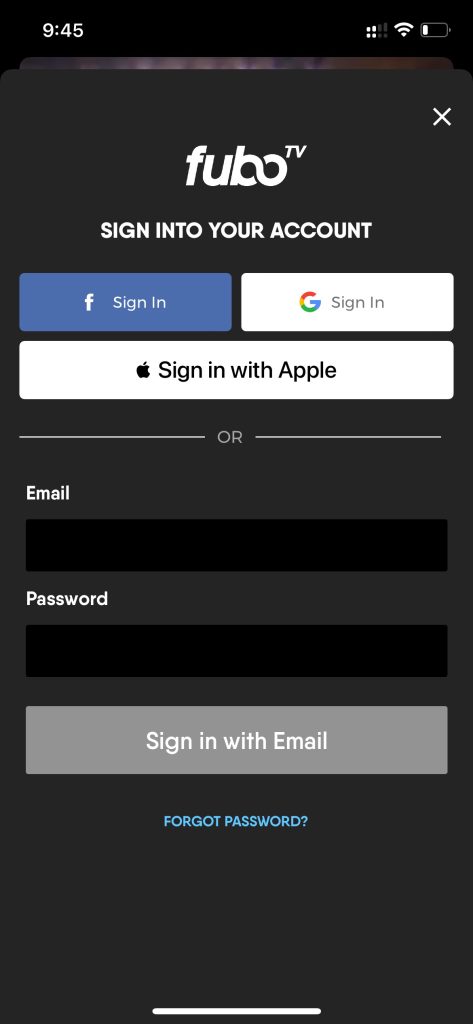 All files are available for replay for three days. Live streaming is guaranteed with high quality and fast connections.


DistroTV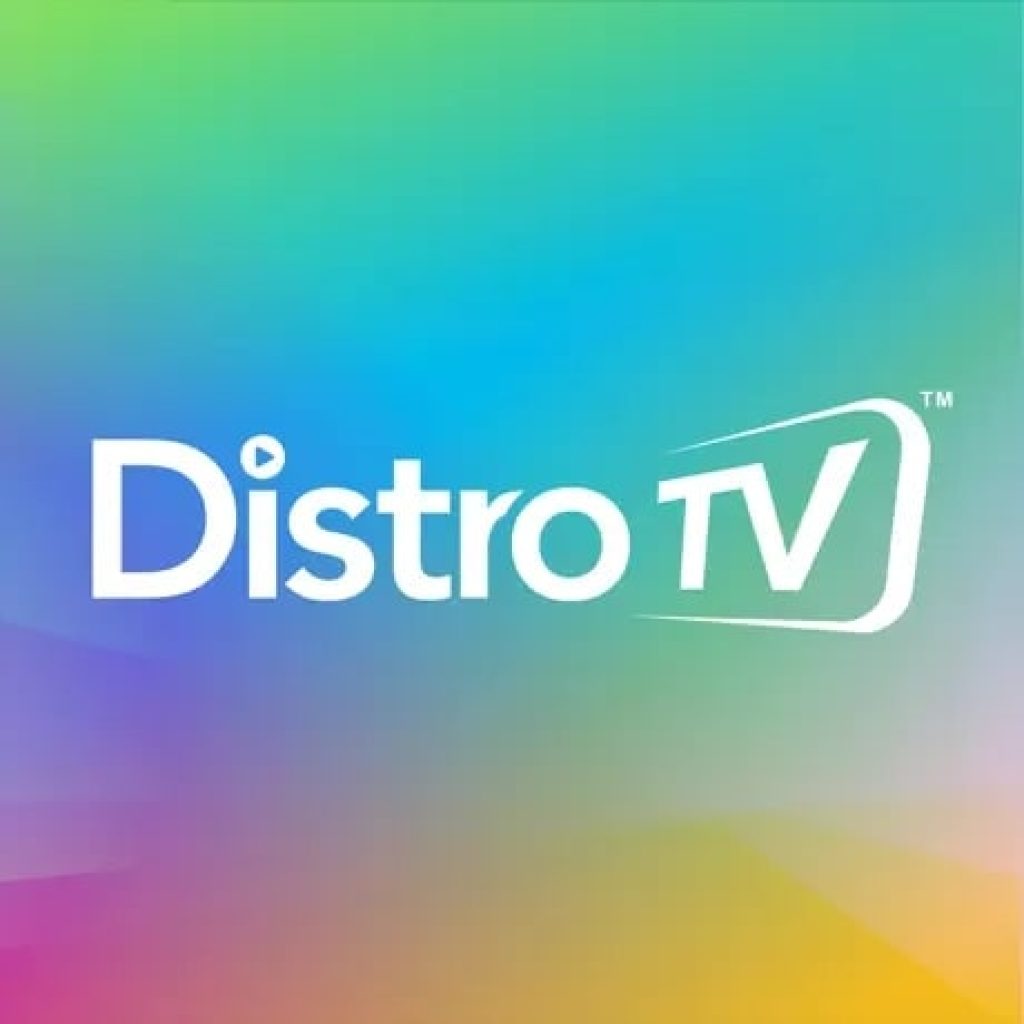 A free app to replace television. Broadcasting popular shows, top-rated movies and sports matches on your phone is much more convenient.
More than 150 channels with free content from around the world await users. Watching the news and listening to music are also available. All shows in one app. Entertainment shows will evoke a full range of emotions.
A wide range of rated movies guarantees quality recreation. Sports broadcasts cover all kinds of activities – from golf to soccer. Rookie competitions and professional battles are now on your gadget screen.
News feeds, celebrity scandals, and business tips will always be in the spotlight. Documentaries in the best traditions of the classics.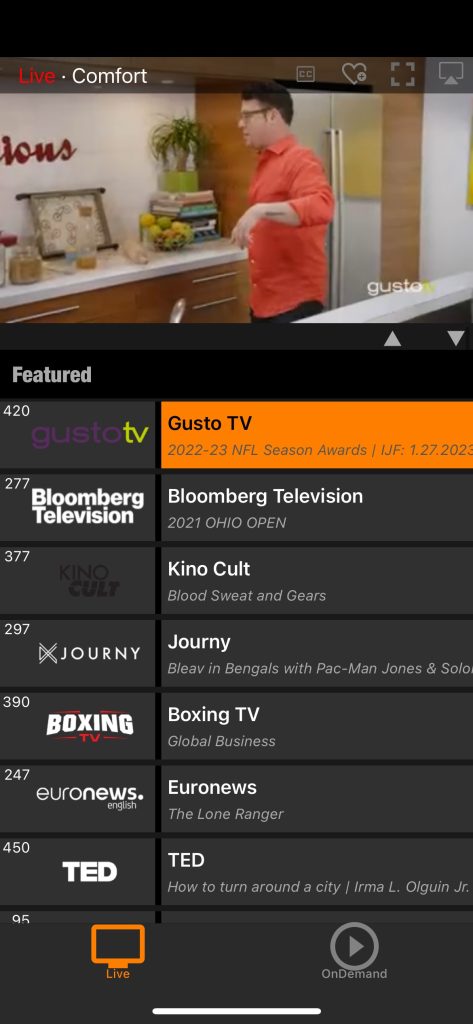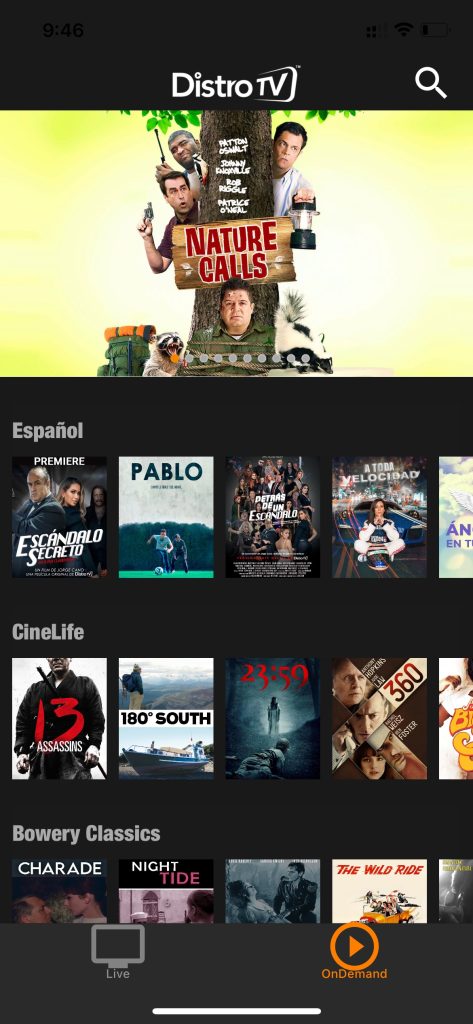 Music channels include broadcasts of live performances. This listing does not cover the entire list of content.



Frndly TV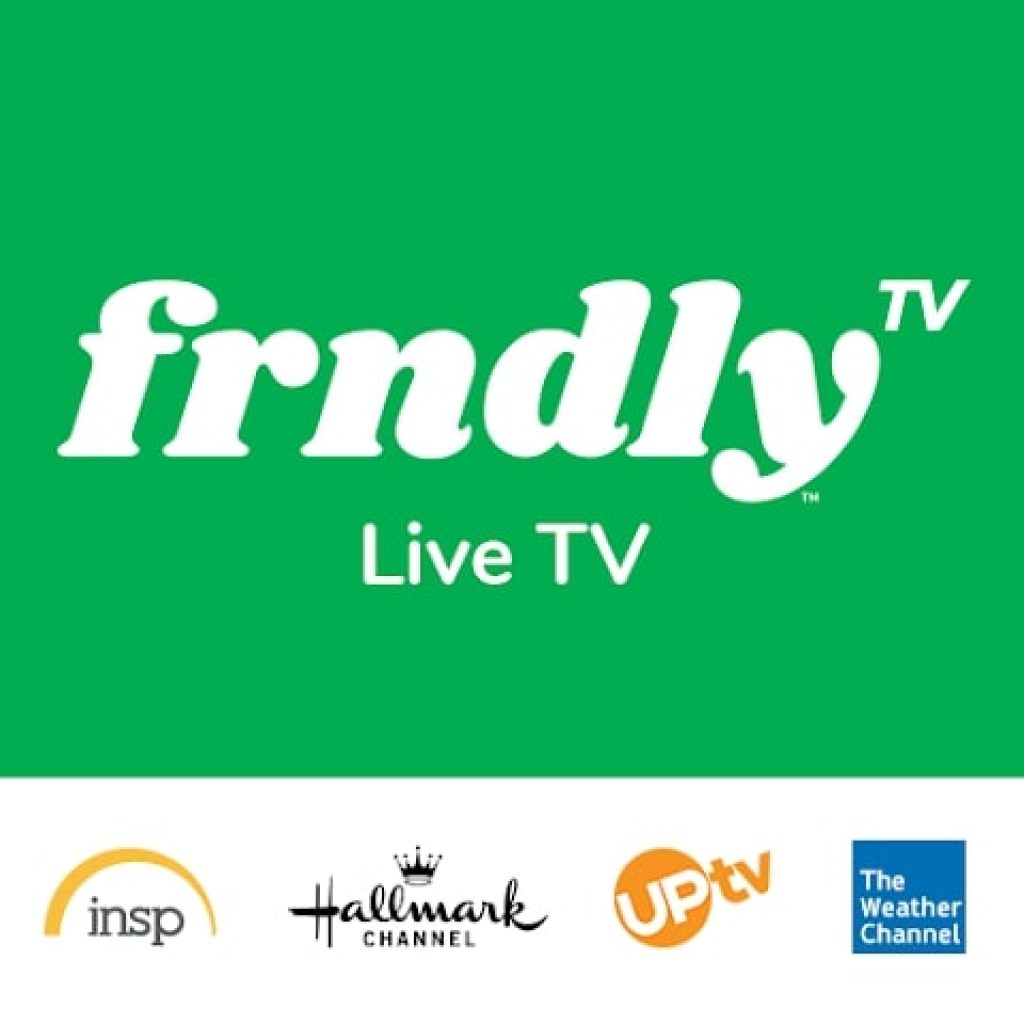 Home theater is now on your phone. It has access to over forty channels with a variety of content. There are frequent premieres.
The trial period is one week. It can be interrupted at any time. There are three user packages. Basic includes all channels and the ability to rewind for 72 hours.
The standard version contains the same number of channels, unlimited recording of the air with a storage period of three months, and the ability to watch on two screens simultaneously.
The premium version provides cloud storage for nine months and shows on four screens at the same time. It is more helpful to take an annual subscription.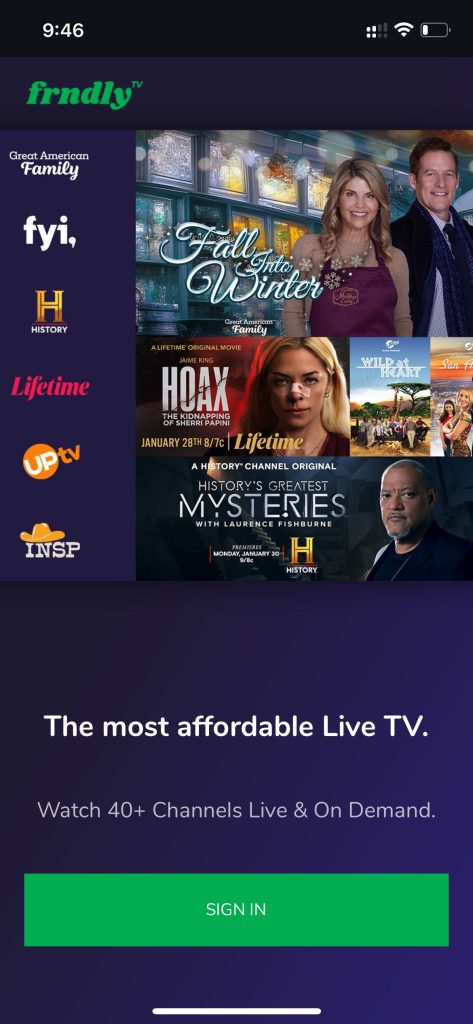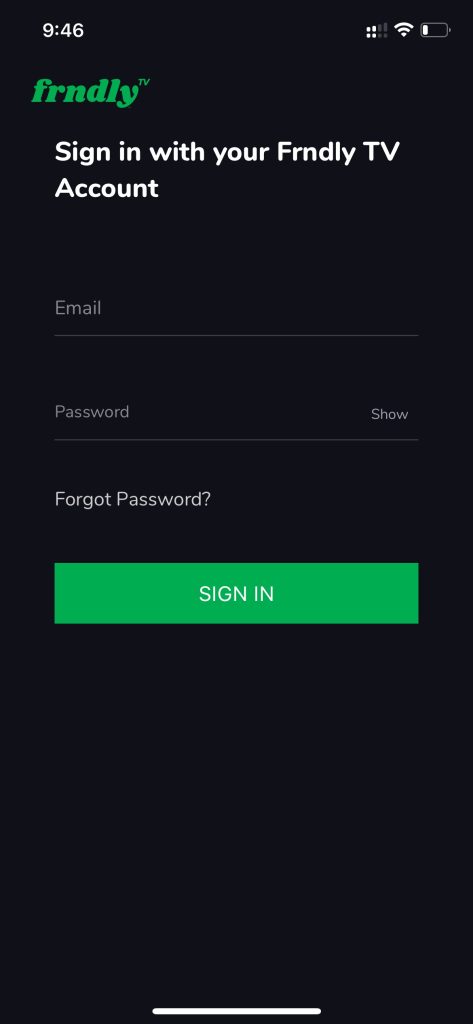 Popular movies, TV series, and talk shows are always at your fingertips.



SHOWTIME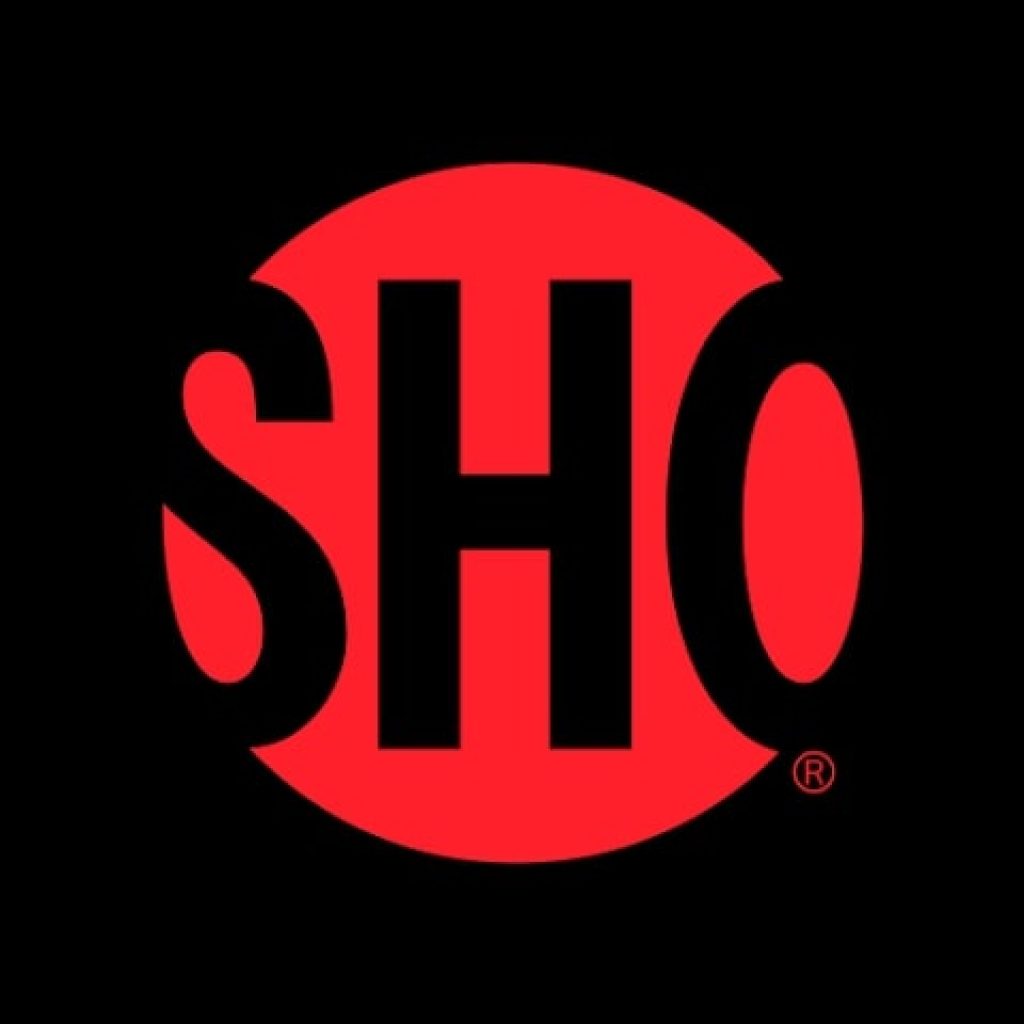 An app that surpasses cable TV. Original shows, famous documentaries, rating movies, and wild sports, all on one platform.
The library of movies and shows is constantly being added to. Premieres should be searched for here, just like the new season of your favorite TV series.
No obtrusive ads and commercial offers. Live streaming of sports matches is available at any time of the day or night.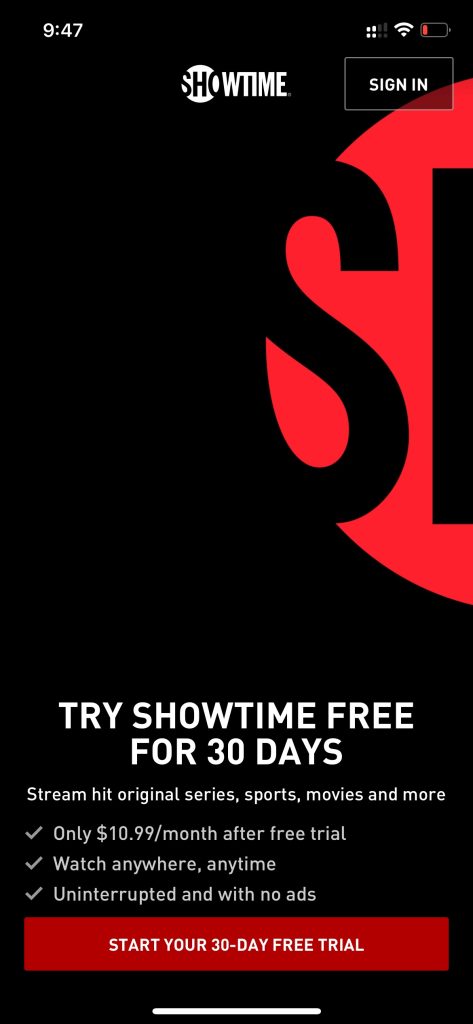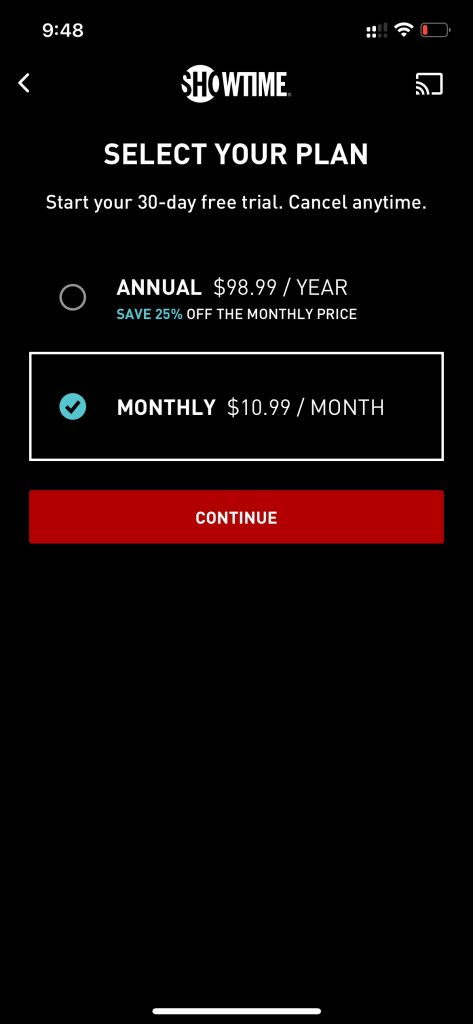 The trial period is free. The offered fee is much more favorable than wired TV service.


AnthymTV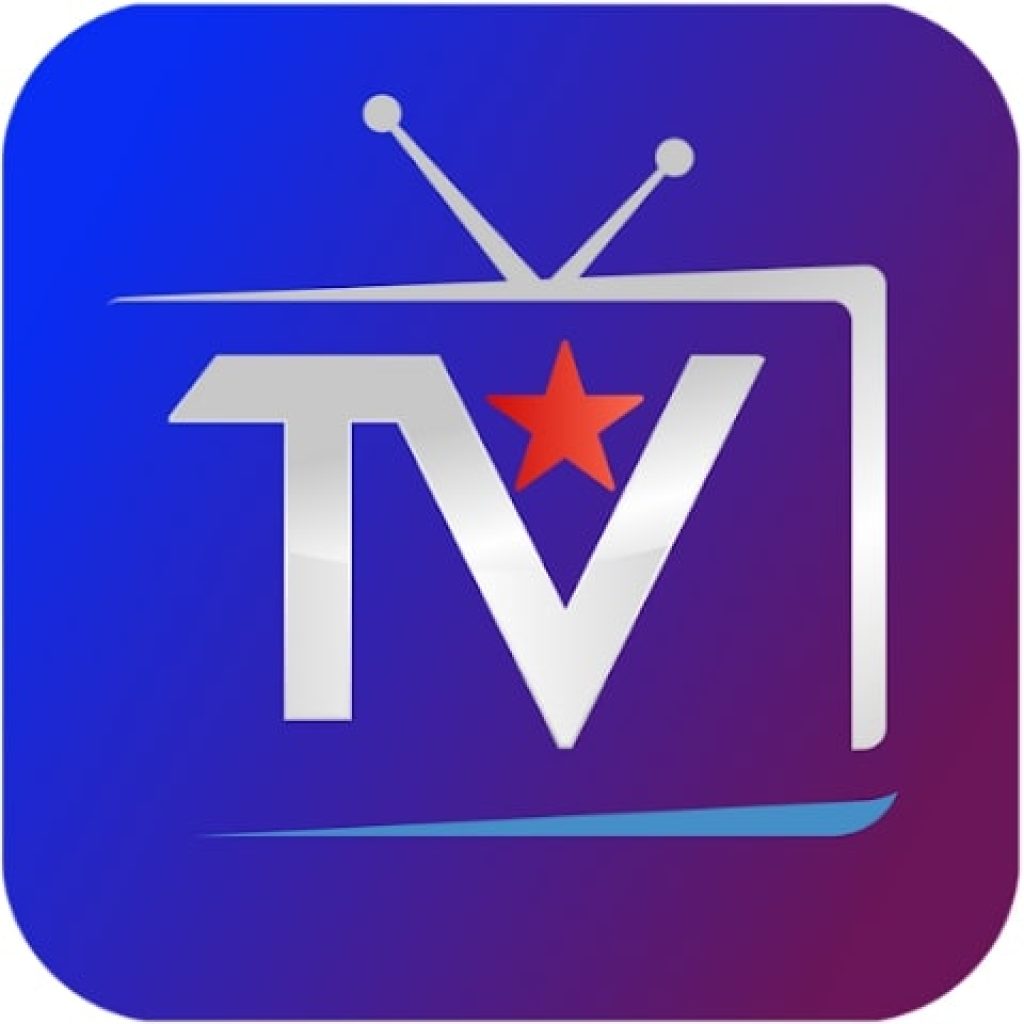 The best offer for those who want to get a high-quality experience. The platform broadcasts many TV channels.
For convenience, they are divided by genre: cooking, housekeeping, crime, news, animals, travel, and so on.
The app independently generates new recommendations every day. Forget about old shows, discover something new.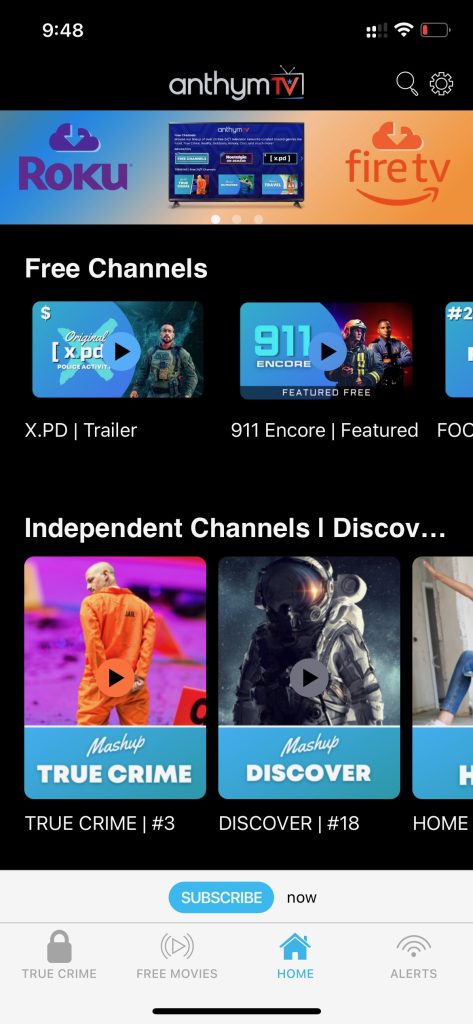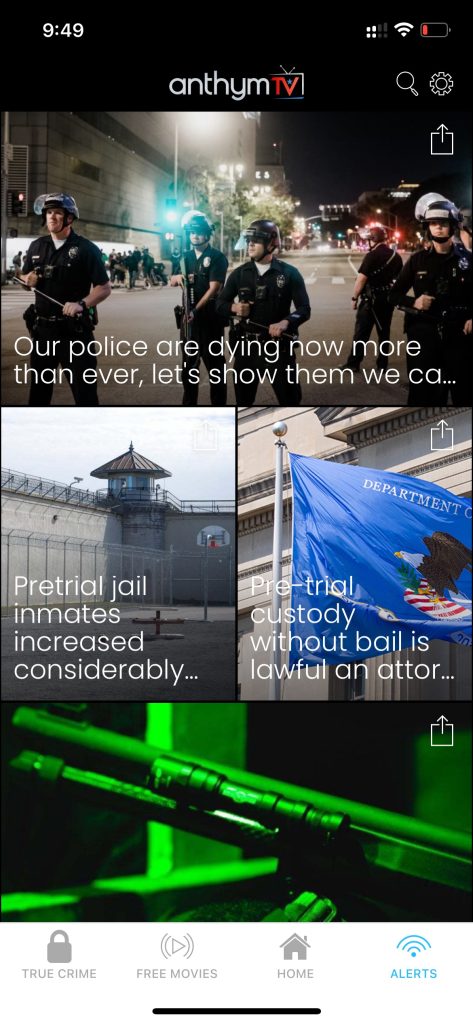 The basic version is free. Full access with premium channels is paid.



Samsung TV Plus
This is a free service that allows you to watch movies, TV shows, and broadcasts from your phone screen.
More than eighty channels are waiting for the attention of viewers. Different genres for every taste: dramas, comedies, detectives, cartoons, and music.
Current news feeds serials with unexpected plot twists, popular entertainment channels, smartphones, sports competitions, and children's content – all on one platform.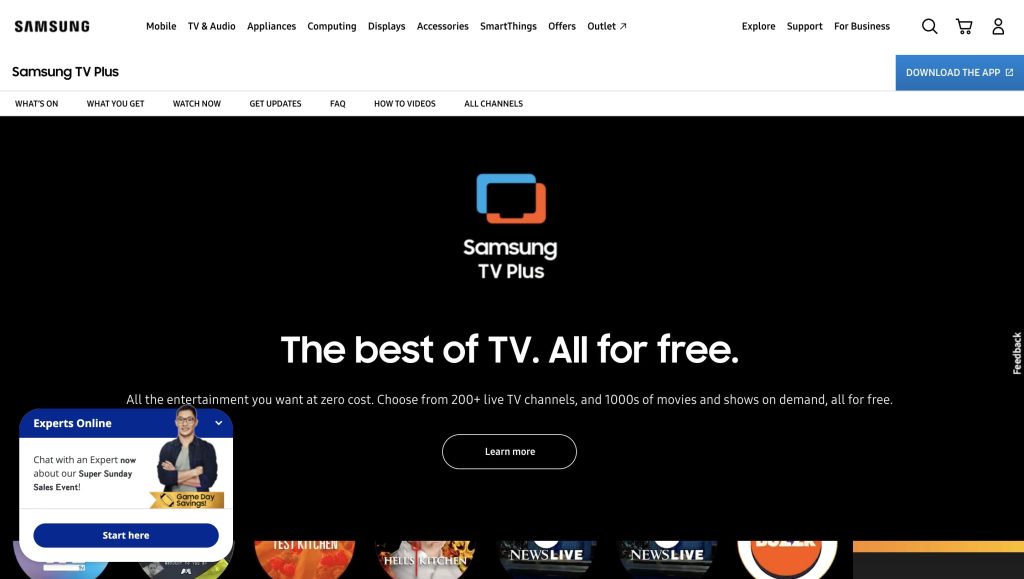 Content is displayed on phones, tablets, and large TV screens. Use of the app is permitted at the age of fourteen. Permission to use memory and periodic notifications are required at installation.


You may also like: 11 Best IPTV apps for Android & iOS
Level News
This platform with newscasts that will teach you how to do without expensive cable TV. The platform is paid, with a one-week trial period.
You can cancel your subscription at any time. It's better value than overpaying for a wired analog. Available for viewing on your phone, tablet, or big-screen TV.
The app works at any time of day or night. Watch at home or on the road – it's up to the user. News channels will always be relevant.
The app is constantly updated, and new channels are added. Ten live broadcasters are available so far. There is an option to go back for three days.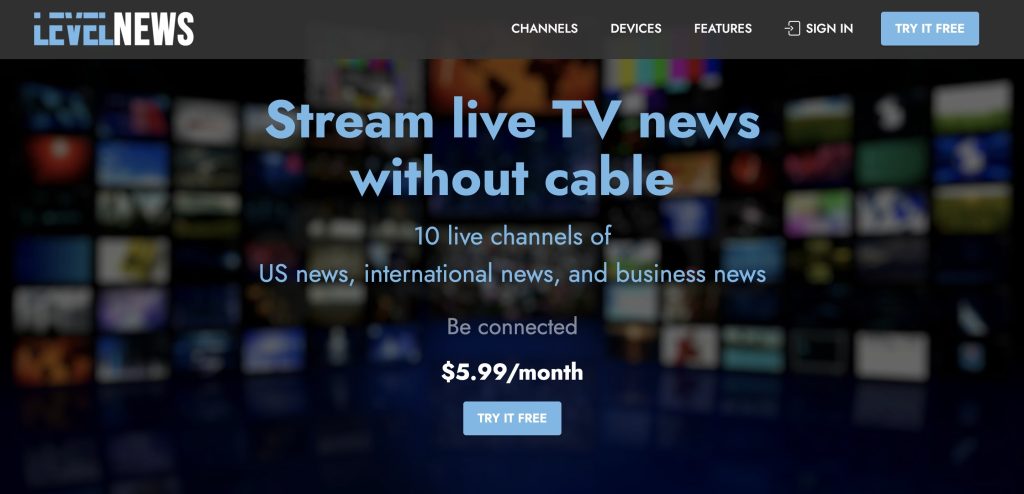 Video quality is high, you can watch on three screens simultaneously.