Along with the increasing number of online video platforms comes a huge stream of different content. You can enjoy your favorite videos online with your browser, but that's not the best way to do it. It is much more convenient to use special video players that allow you to apply all the necessary settings.
To play content in such programs, you need a suitable source file. So, the best solution is to use these free URL to MP4 converter apps & websites in 2023. Choose a convenient platform and enjoy watching. 
If you get too large files then take advantage of these free video compressors apps & websites.
Video URL downloader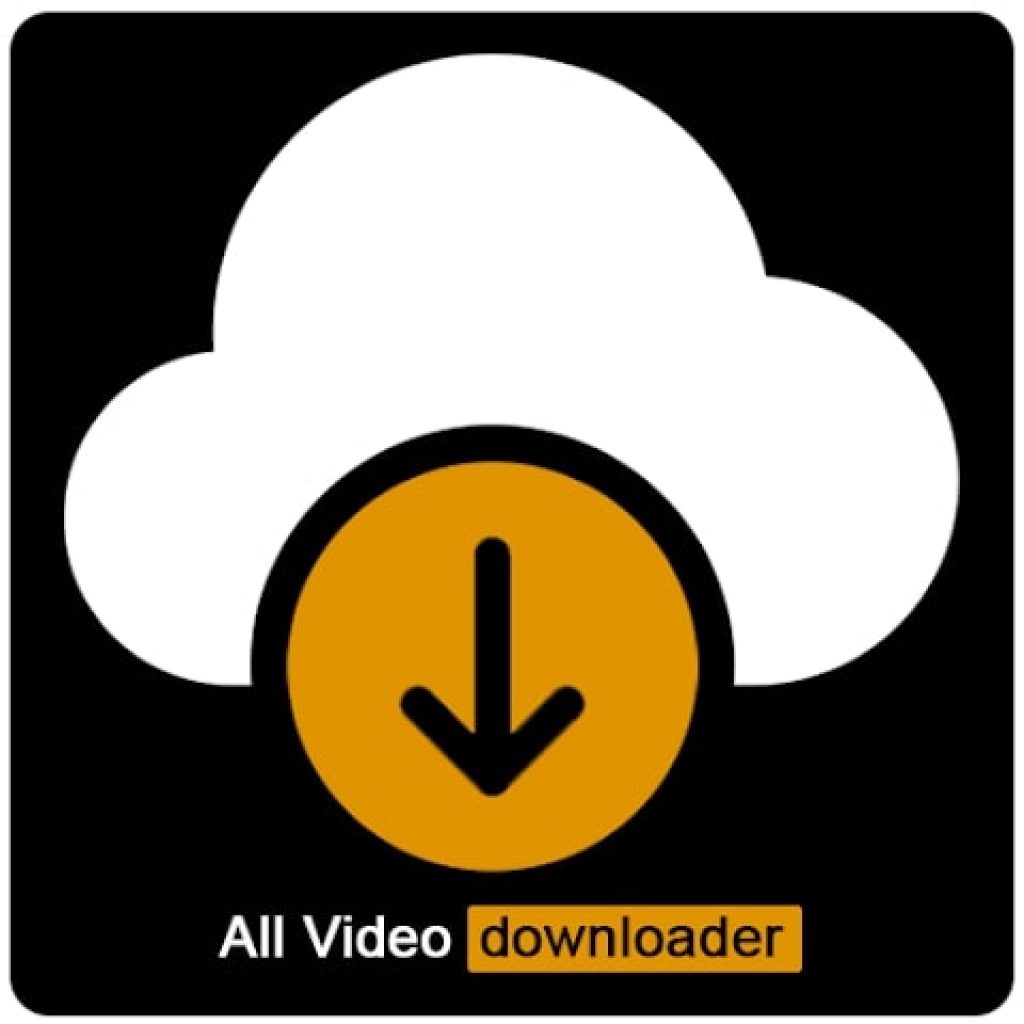 If you are looking for an app that will help you download videos from the Internet or social networks, make your choice in favor of a Video URL downloader.
It's quick and easy to download any video to your device in one click. What can this app do? Upload private videos, HD videos, any content from social networks, and more.
You don't need a lot of skills to do this, following simple instructions, you can upload videos in a few minutes.
The first thing you need to do is make a copy of the link and put it in the URL bar. Then click on the "Upload" button. Choose the quality you want to see in the finished video. Then specify the MP4 format. Wait a while for the video to download and watch it.
This app has many advantages over others. With it, you can download any video format. The high speed, the choice of resolutions, and the ability to download large files in the background will also not leave you indifferent.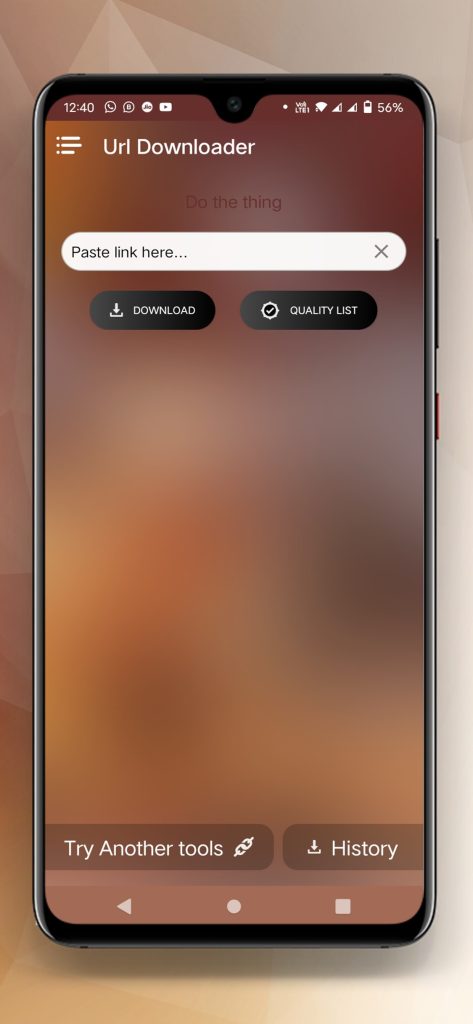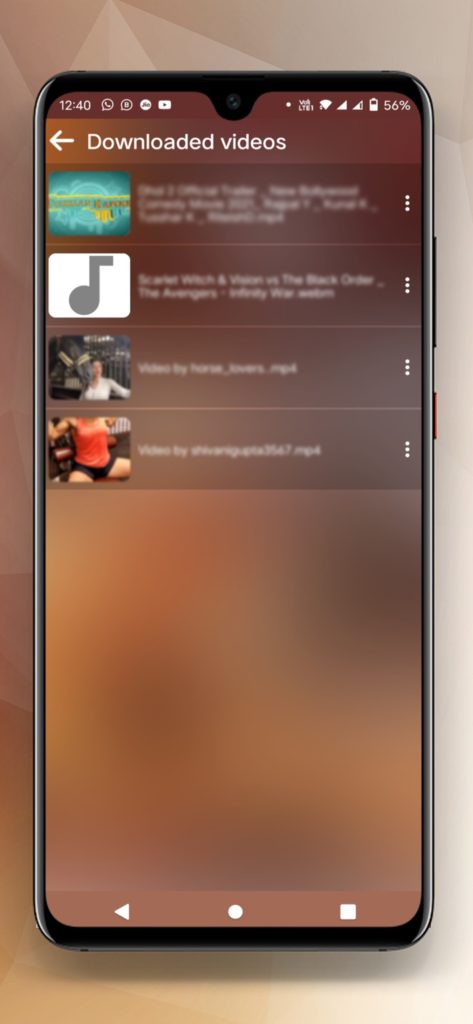 Download the Video URL downloader now and you'll be able to easily download music and videos.

You may also like: 8 Best Videos to MP3 Converter Apps for Android & iOS
Video Converter, Compressor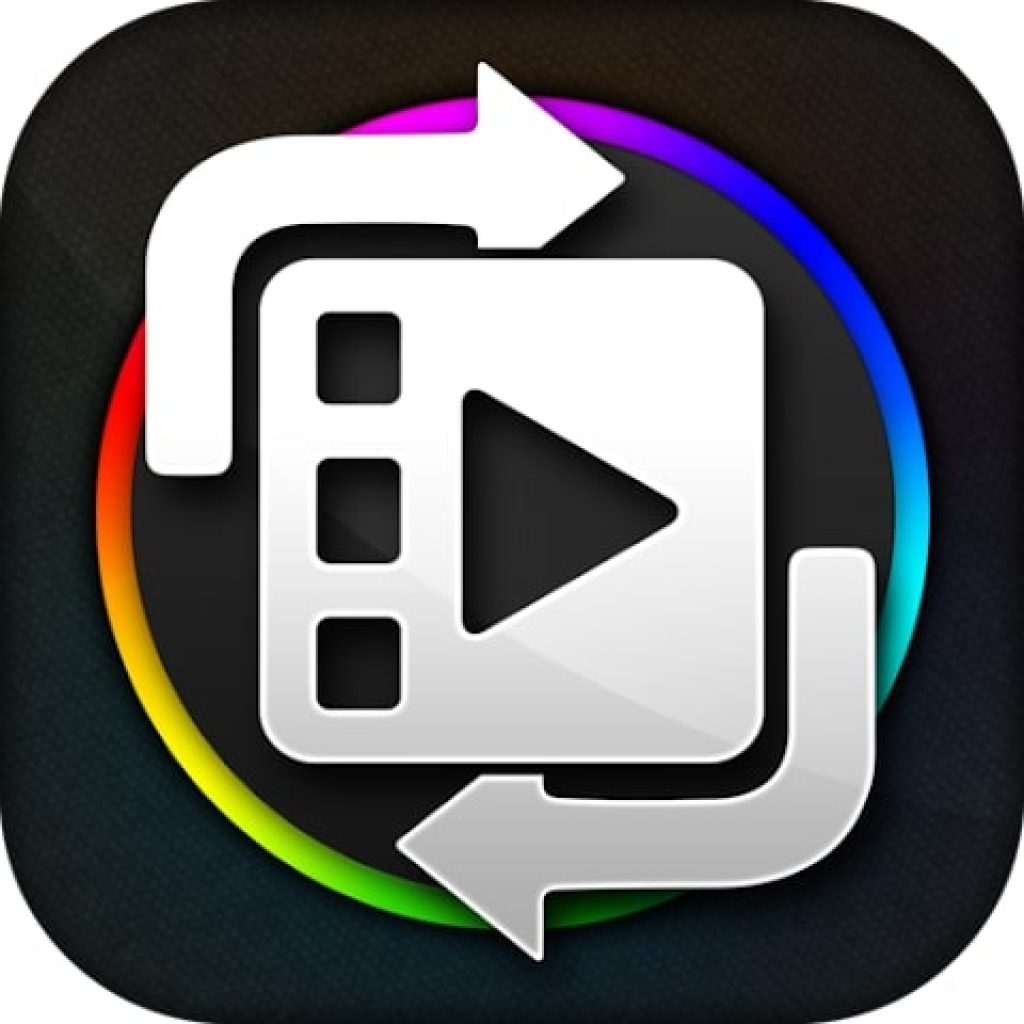 This is the easiest and most user-friendly video editor with lots of features. It supports almost all formats, which is its clear advantage.
You will be able to trim, compress, change the frame rate of your video, and much more. Convert your video to any format and choose the resolution you want.
Set the frame rate to your liking. Include subtitles, add audio tracks, and use codecs for audio and video. Rotate the video 90 or 180 degrees in either direction.
Compress videos while maintaining their original quality. Combine multiple videos into one. Cut a video segment or trim a whole video. Transform video to any audio format, cut or trim audio files. Then convert audio to any format you need.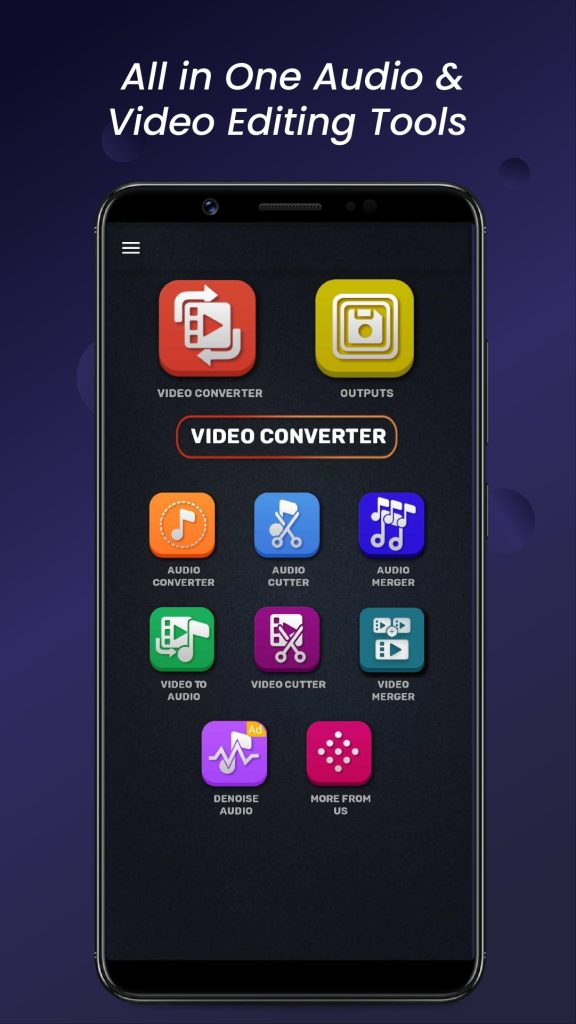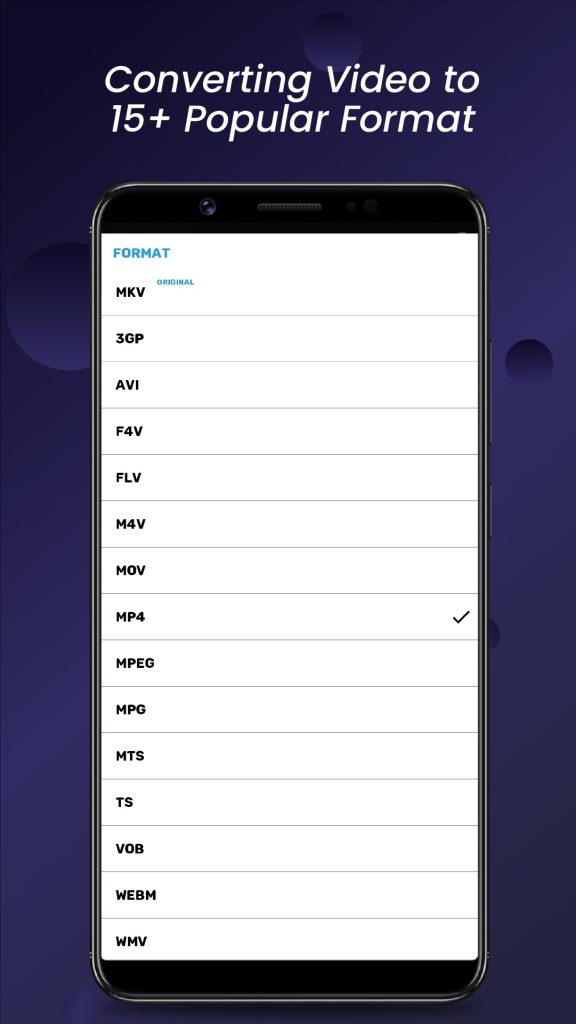 Combine multiple audio tracks into a single audio file. You'll also be able to use the batch processing function and upload multiple files to the queue at once.


Video URL Player All Format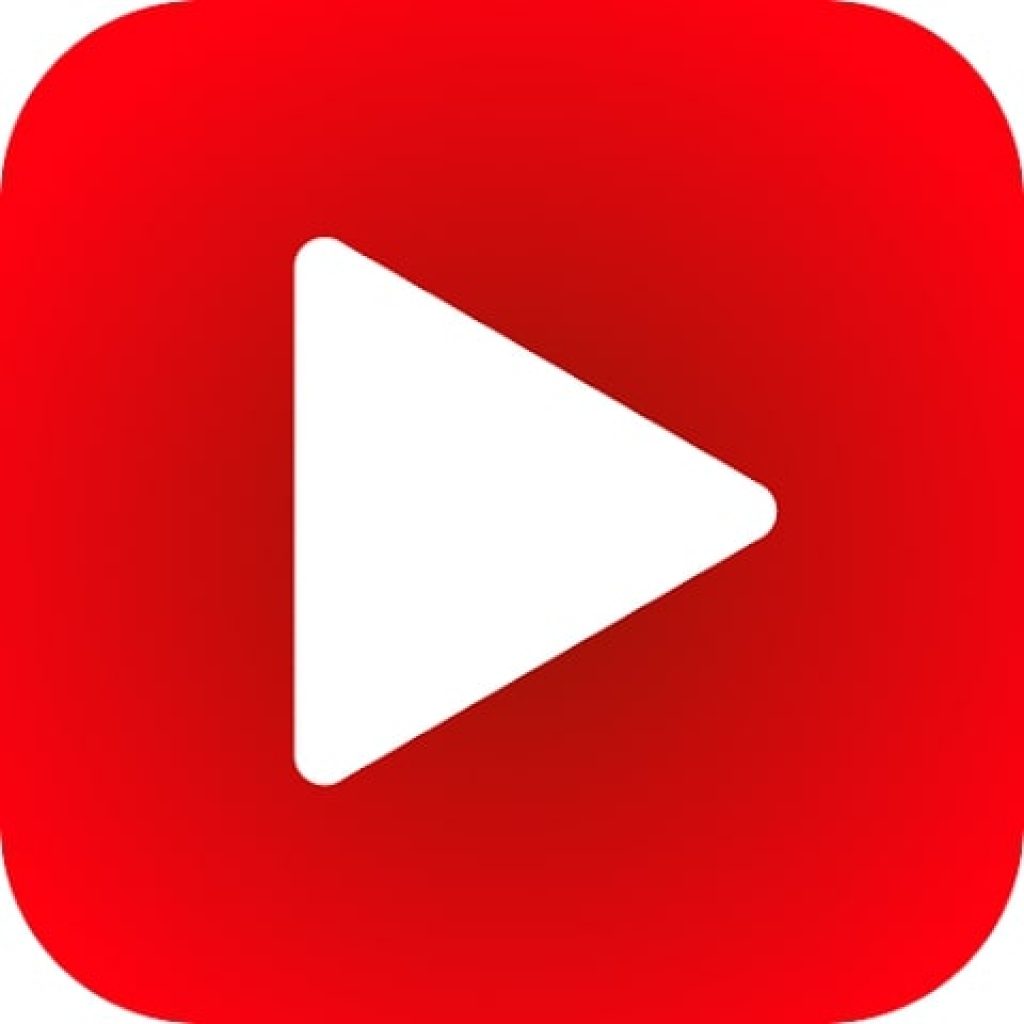 This is an app that allows you to save videos from a URL link directly from the Internet and watch them anytime you want.
Video on your device with this player will be played in high quality. This will make the viewing experience the most comfortable and enjoyable. The player has many high-end features.
Fast startup and smooth video playback are available. It is possible to rotate the screen and adjust the aspect ratio. You will be able to change and adjust your video file list.
Watch any video from the Internet or another app with ease. Change the speed of the video, like speeding it up if it's too slow or slowing it down if it's in a hurry. You won't have to search for the file you want, the app sees them automatically.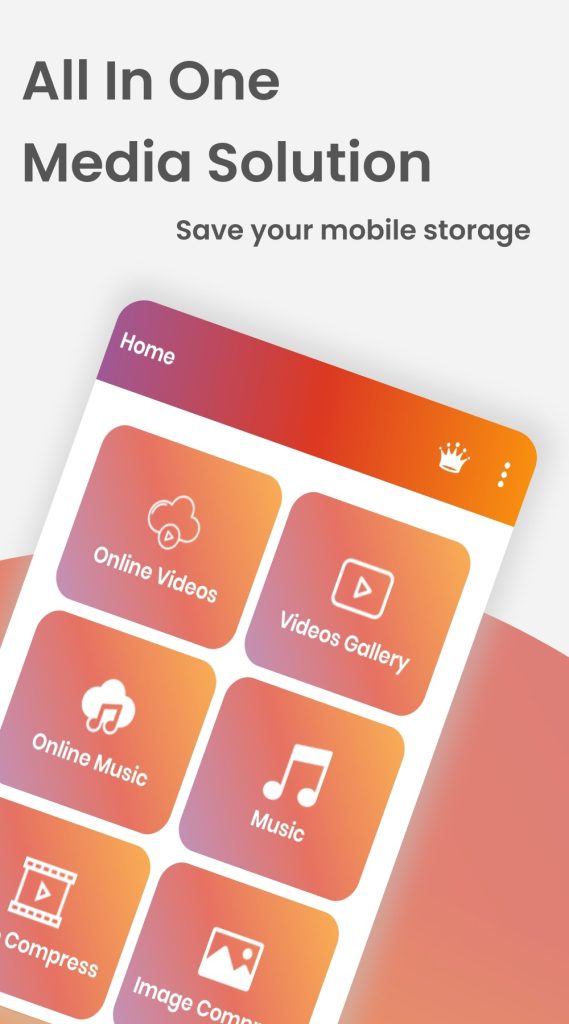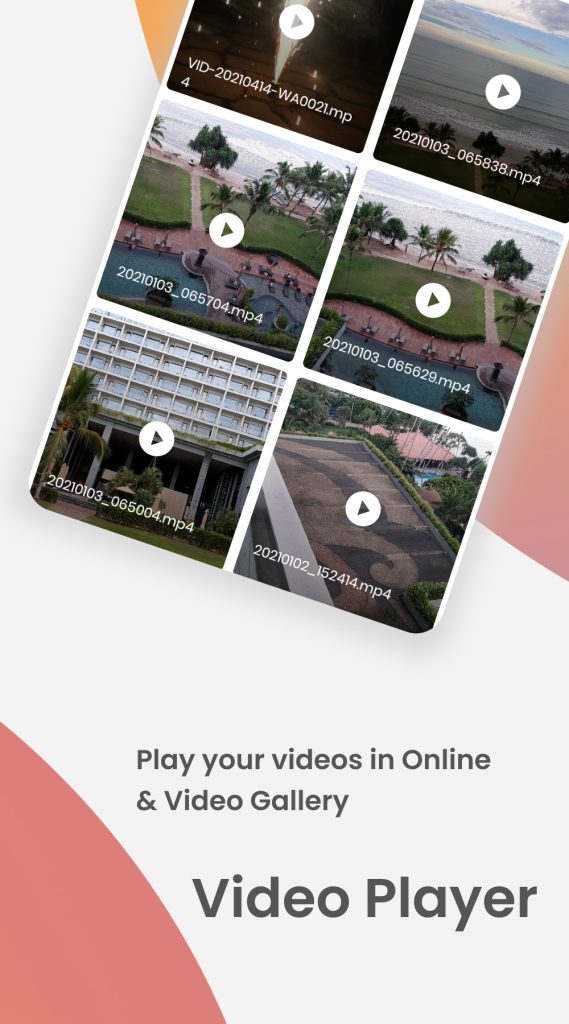 This is an easy-to-use app for downloading and watching videos on your phone. Download it now and enjoy watching high-quality videos on your device.

The Video Converter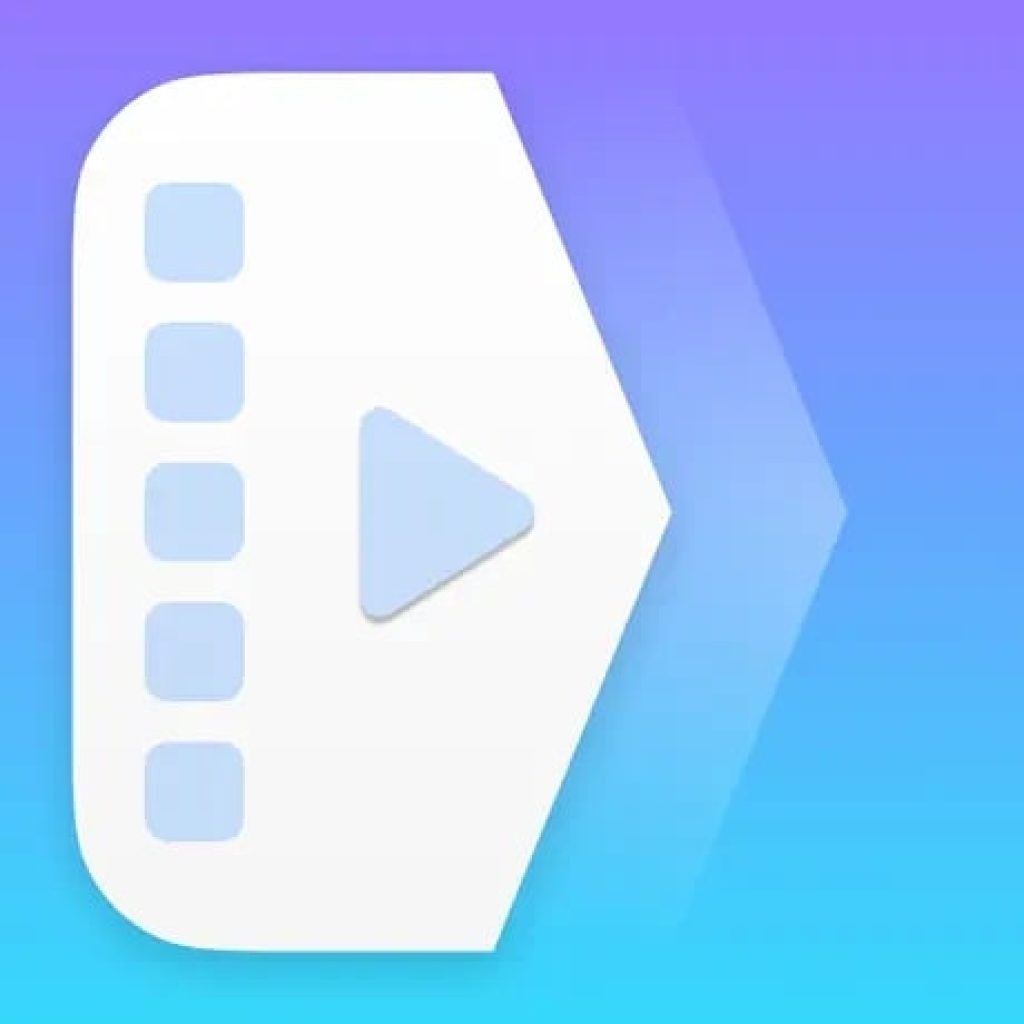 The Video Converter is a tool to convert your videos to any video or audio format including MP4.
Select the desired video and the format you want to get. Click the "Convert" button and wait a few seconds. Save the converted file and play it back.
So what features does this converter have? There are quite a few of them. It supports almost all source and destination file formats.
It takes about 15 seconds per file. It is possible to save the video to your device. This service has a secure server, so all your files are soon deleted. You can also share videos.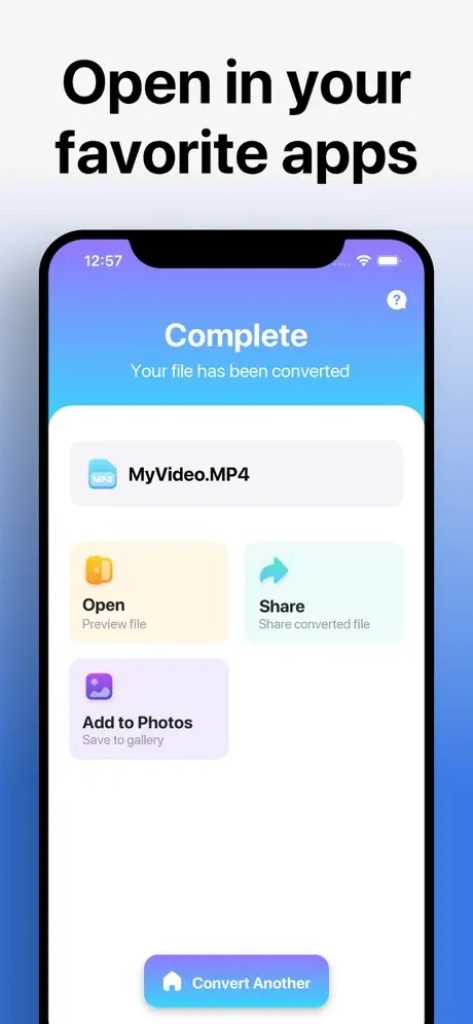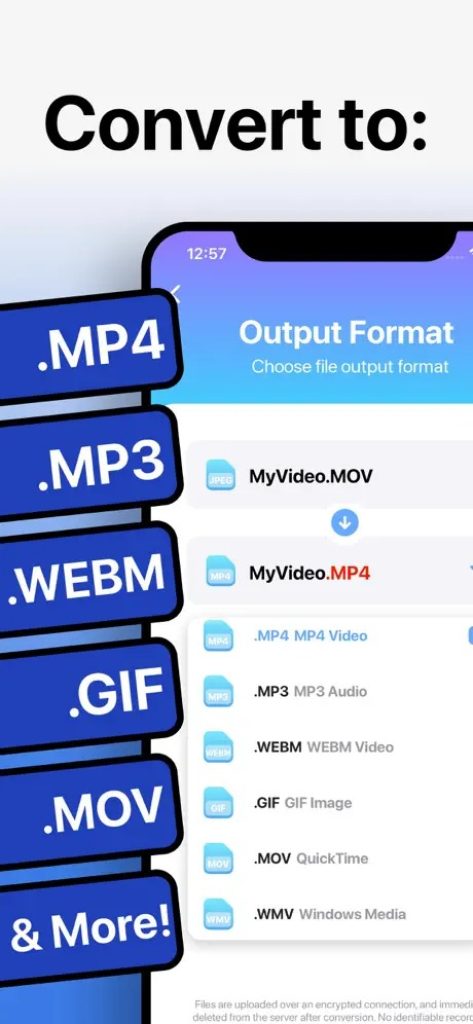 You will need an internet connection to work with the app. You will have a free trial period so that you can try extra features.

MP4 Maker – Convert to MP4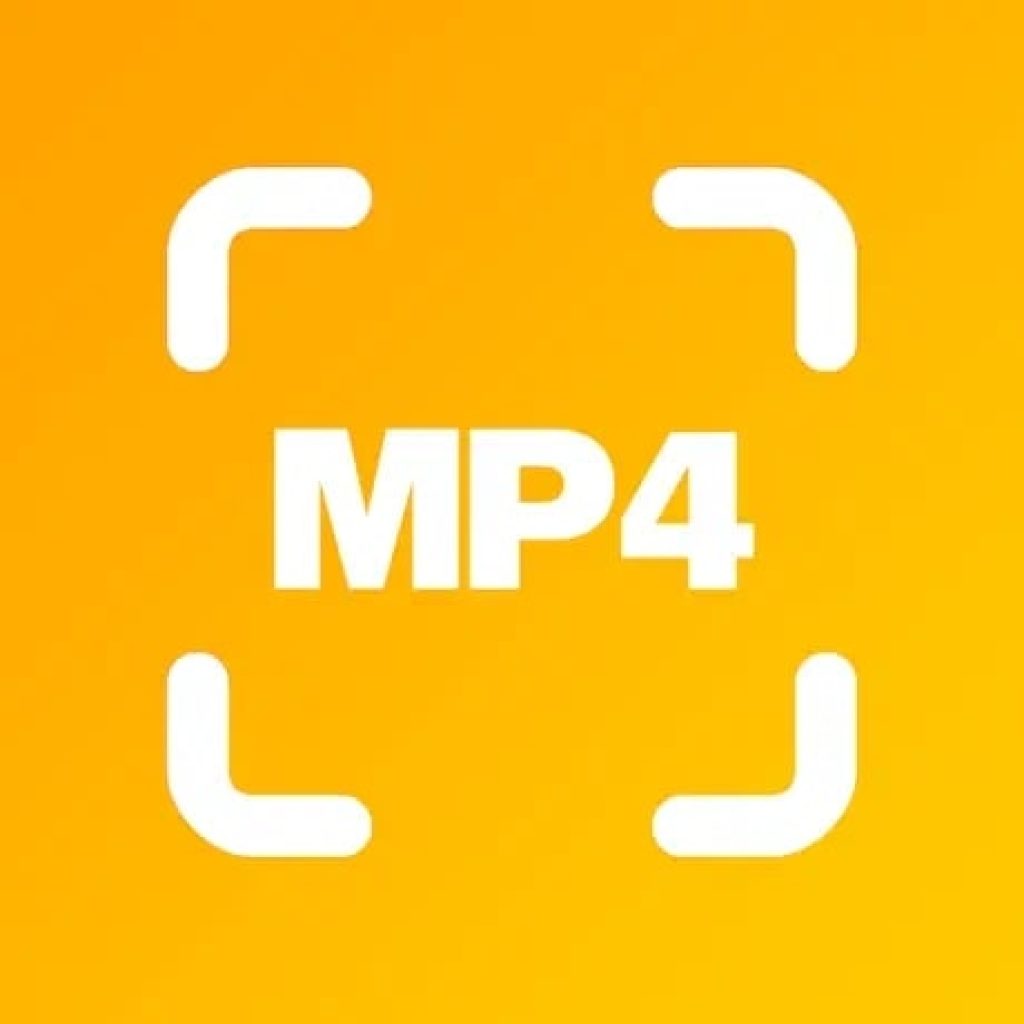 This is one of the best tools for converting files to MP4. After the conversion, you can easily download the result and save it to your device.
The advantage of this converter over others is privacy. All videos are converted without being sent to the server. They do not leave your device, which means they remain completely safe.
You can convert files of any format as well as adjust the image quality and the size of the original file. A simple and intuitive interface makes working with the app quick and convenient.
You won't have to understand the rules of using the program for a long time, because everything is easy and accessible here.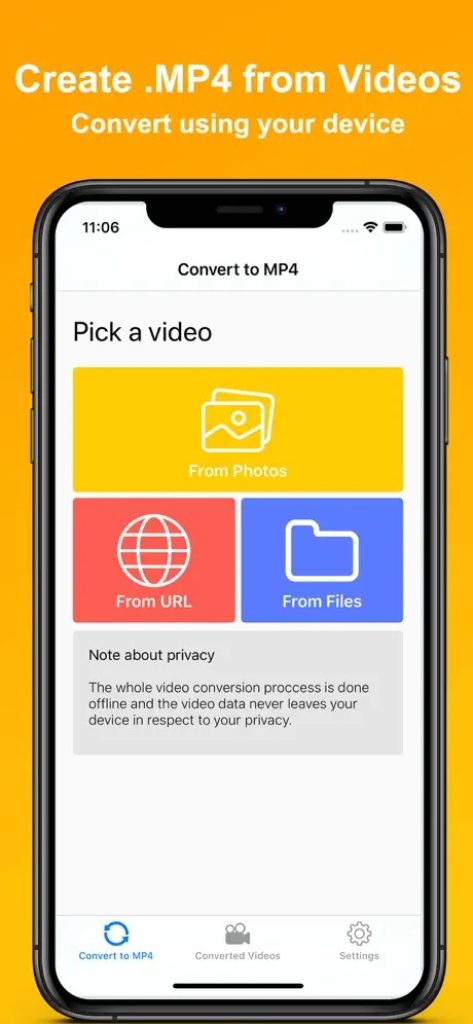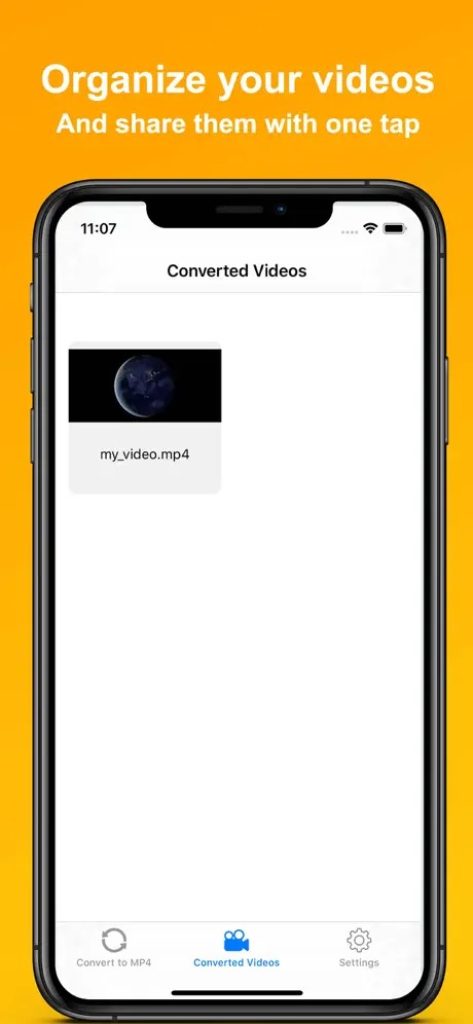 You do not need to have special skills to work with this app. Just install it on any iOS device and easily convert files to MP4 format.

AceThinker
Do you want to download videos from a website or app that doesn't provide this capability? Then use the features of AceThinker service and forget about this problem.
It is a free URL to an MP4 converter. You do not need to install anything or register anywhere. You can use AceThinker on any device with any operating system and any browser. With it, you can easily and securely download videos from any app or social network.
All you need is to have a URL link and follow the simple instructions. Copy the link to the desired video and paste it into a special line on the website. Choose the format and quality you want in the original video. Click "Upload" and wait a bit.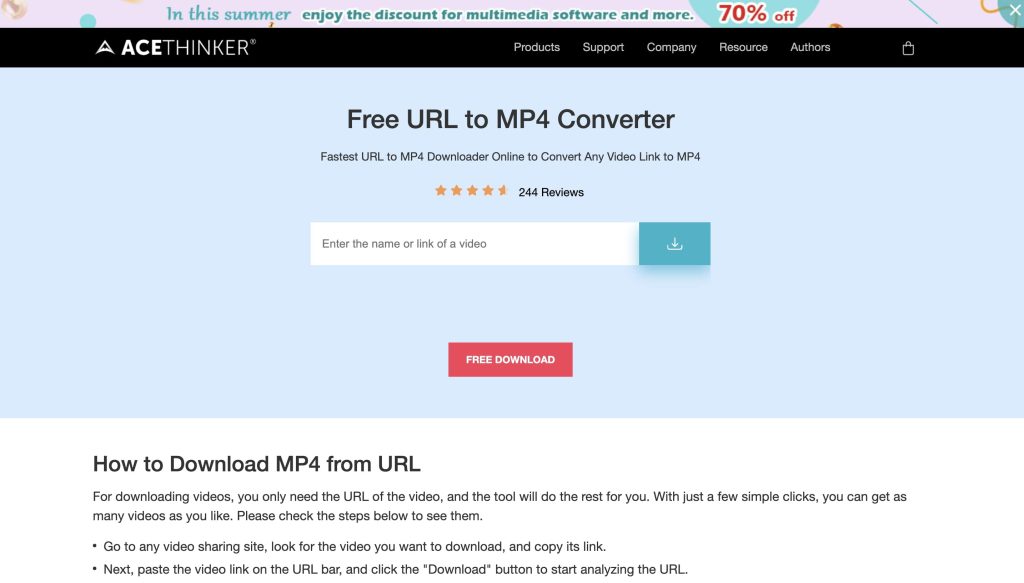 Everything is simple and fast. You don't need any skills, the website will do everything for you. Convert your video using only the URL. Upload as many videos as you want for free and without ads right now, then watch them anytime in great quality.

You may also like: 7 Best Apps to Convert Voice Messages to MP3 on Android & iOS
Onvico
If you need to download a video from a website or social network, use Onvico's online converter. You don't need anything except the internet and a URL. In just a few clicks you can easily convert any video.
Just copy the URL from your browser and paste it into the entry field, then click "Go". Choose a format, download, and watch the video. There are many video formats that you can convert videos too, including the most popular ones, mp4 and mp3.
Onvico is a fast and easy conversion site. You don't need to install anything or register somewhere to use all the available tools. Use it on multiple devices at once without ads and restrictions. Upload as many videos as you want and watch them in good quality whenever you want.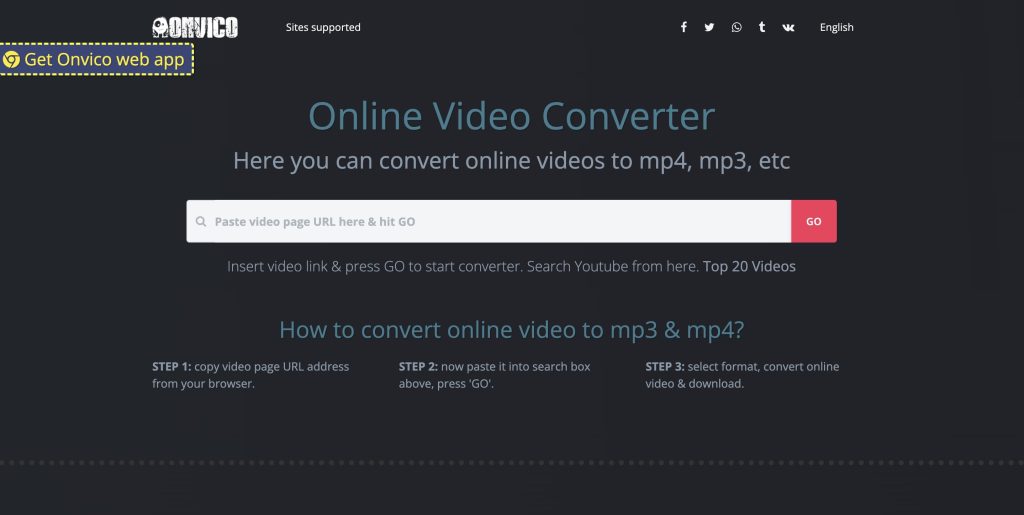 Upload photos from any social network, you can even upload a web playlist with many videos. You'll also have the ability to convert video to audio.

SaveTheVideo
SaveTheVideo is a converter that does not require any software installation or website registration. It allows you to download and convert videos online. Any operating system and browser will do. All you need is a URL to upload your video.
Copy the link to the website and paste it into the special field. Click "Start" and wait a while. Choose the format and quality you want and upload the video. You can upload videos from any website or social network. Convert them to any format you want.
Trim a video or cut some part of it. Combine multiple video or audio segments into one file and upload it. Upload subtitles if you need them. Save videos in high quality and watch them anytime you want.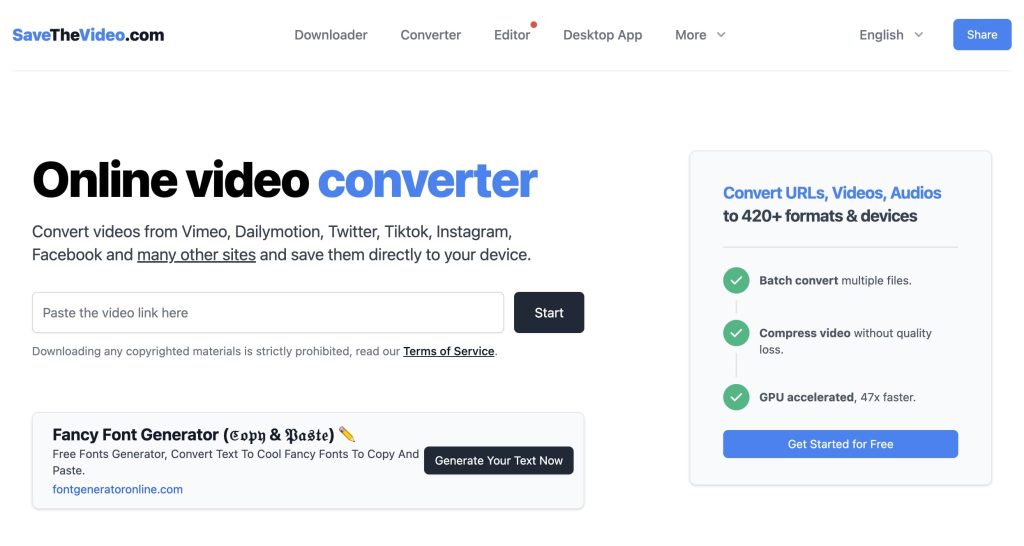 You do not need to have special skills to work with the site, you only need to make a few clicks, and the rest will be done for you by the service. The simplicity and usability make SaveTheVideo.com the best among similar services.

VidConverter
VidConverter is a service you can use if you want to download a video or convert it to another format. This tool does not require you to install anything on your device. It works online.
All you need is the internet and a URL link. You will be able to convert videos in 1 second to many supported formats. This service has a simple interface. The quality of the video does not change and remains high even after uploading, which allows you to watch it with pleasure in the future.
Video file size can be up to 200 MB. It provides privacy – all your files will be deleted after conversion. How to use the site and convert video? Transfer your desired file to your workspace and select the format you want. Click "Convert" and upload the resulting file.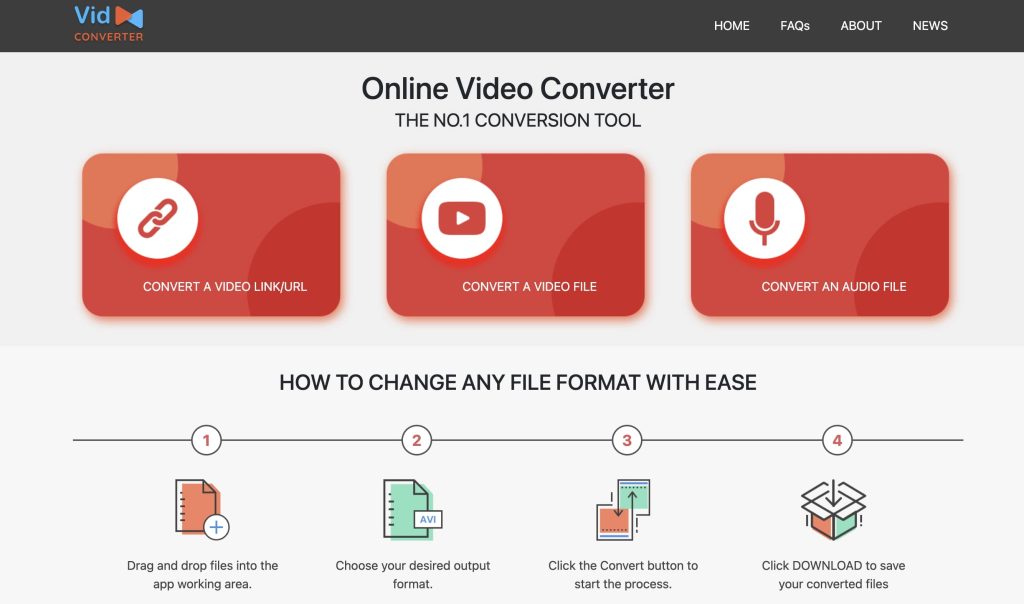 This service works quickly and without any limitations. You can work with as many files as you need for free.

Keepvid
Keepvid is one of the best online video downloaders. Just a few minutes of your time and a video of good quality will be downloaded.
Follow a few simple steps to get your file ready. Open the video in your browser and copy the URL of the video, then go to the Keepvid website. Paste the URL link into the special box and click the red "GO" button. Choose the format you want and download the video to your device.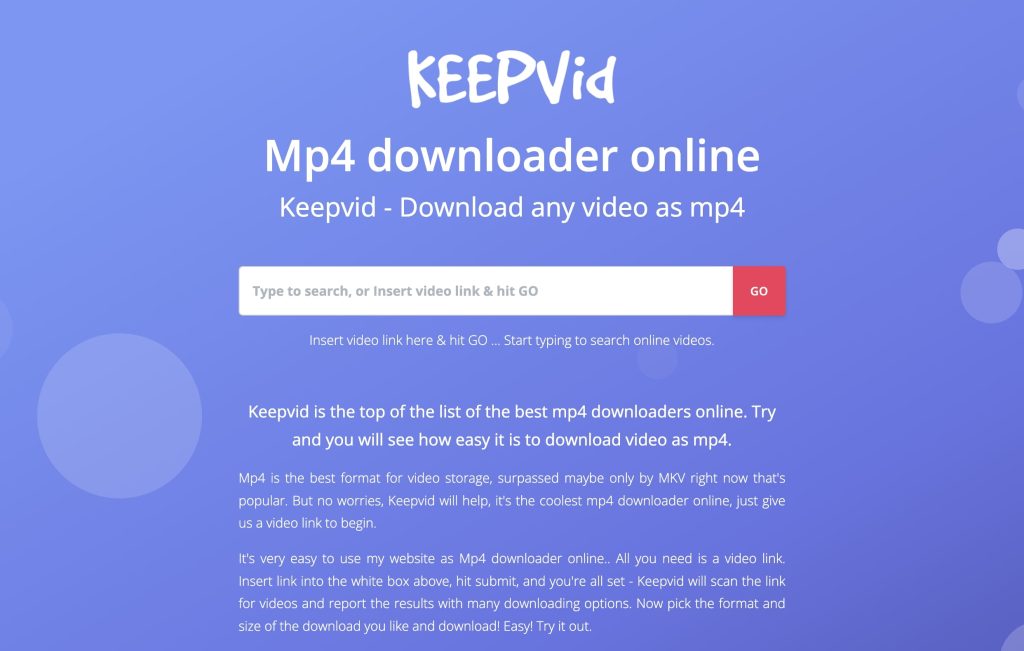 This service is free and you don't need to register for it. Try downloading a video right now and you'll be surprised how convenient it is.

You may also like: 7 Best Apps to Convert iPhone Videos to MP4
OnlineVideoConverter
With OnlineVideoConverter you can save any video from the Internet for free and without restrictions. This is an online converter that allows you to download and save videos from websites in unlimited quantities.
Just a few clicks and you already have the downloaded video in good quality on your device. Nothing complicated, just follow the clear instructions.
Enter the copied URL link to the video or download it from your device. Select the desired format in which you want to watch the original video. Click "Start." Once the process completes, download the video and save it.
This service is available on devices with any operating system, and it can also be opened through any browser. Conversion time takes on average about 1 minute. It can vary depending on your internet speed, the load of the site, and the duration of the video.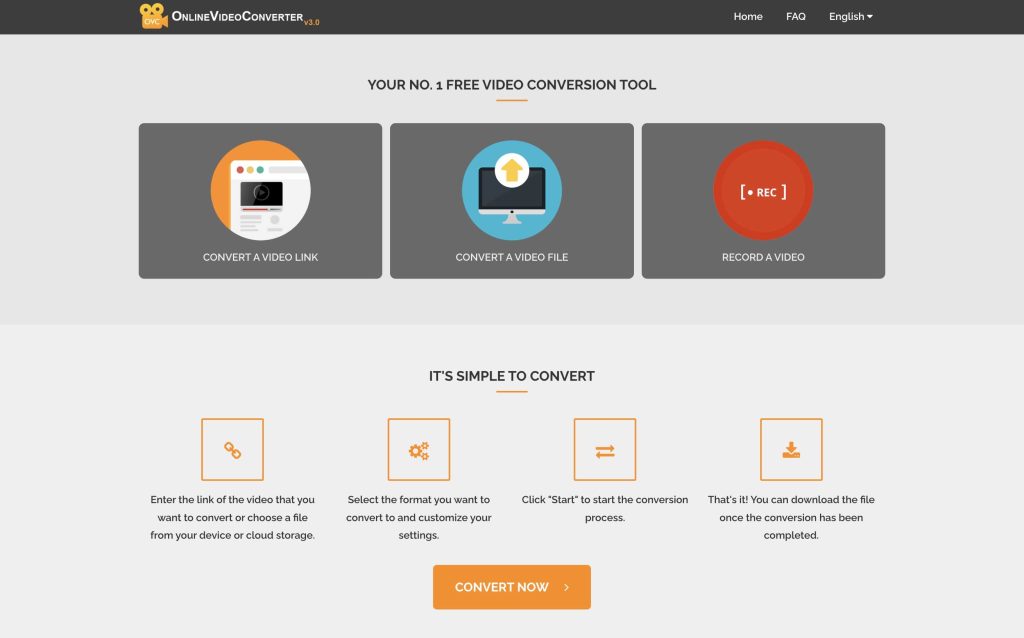 You can upload as many videos as you need. You don't have to install anything or register to use the service.