The entire concept of a compass has gone digital, and we're here to help you find the best option out there.
We've picked up the best compass apps for Android & iOS you could try. These apps turn your phone into a full-on compass you can reach wherever you are. They feature much more than a coordination tool, some apps come with a geological compass, and some have a built-in barometer or a Qibla locator. Let's dive in!
Altimeter GPS with barometer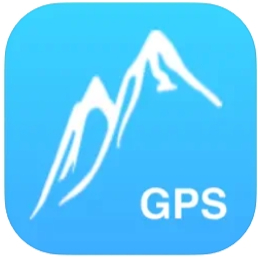 The best multi-functional GPS app that you will need 100 percent if you are going hiking or camping (or both). It is a GPS app, but if you are going to a zone with no WiFi then you will be able to easily switch to the compass.
In addition, it has an altimeter and barometer – for those who are going to hike in the mountains. Moreover, the compass which is built-in here has a place finder feature, so you will never get lost. You can track all the routes using this app, and check the weather, and distance – in other words, you will find everything here.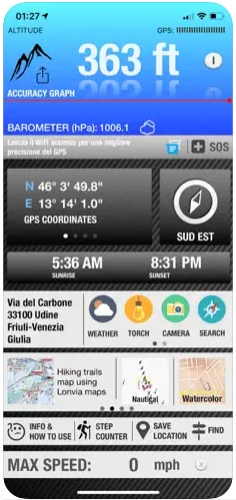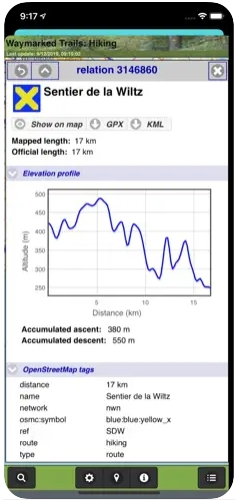 You may also like: 15 Best Barometric Pressure Forecast Apps
Accurate Compass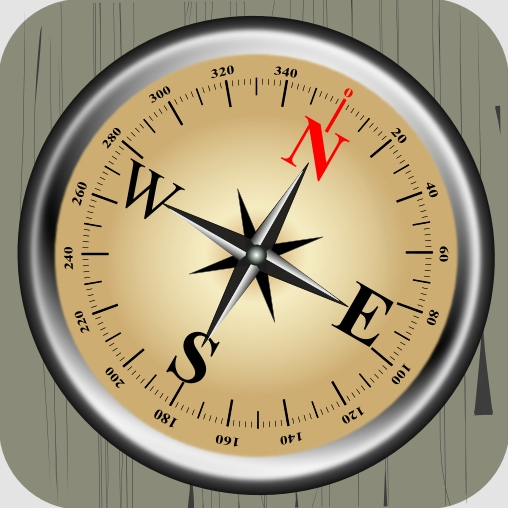 Accurate compass is a simple app for Android devices, which works exactly like a real compass. The app is handy to use and very beautiful to look at. Its 3D view makes it unnecessary to try to hold your phone as straight as possible.
The colors of the compass and the design of the app can be customized. So if you are looking for something simple, you can get this one!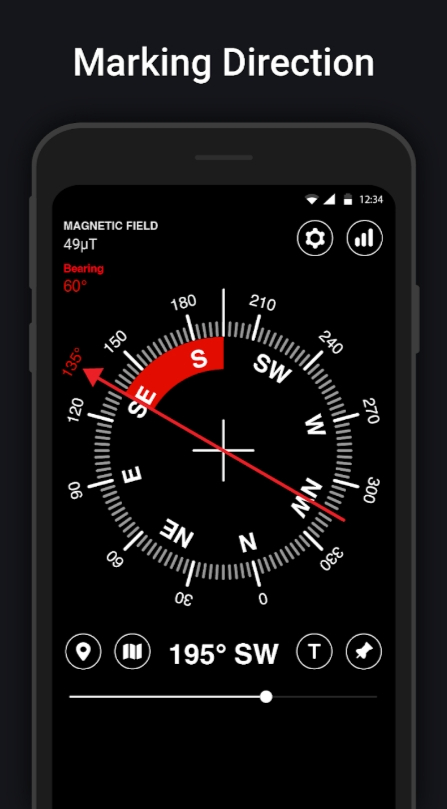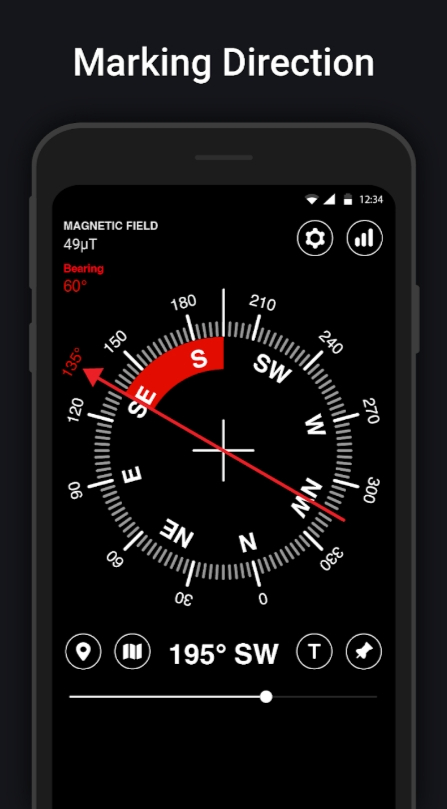 Commander Compass Go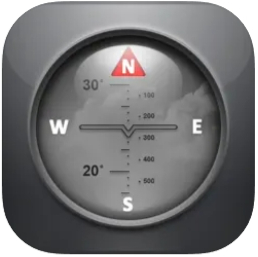 Commander Compass Lite for iOS is a perfect app for those who love extreme traveling. Any outdoor activity that involves going to places that are not visited by many people will be safer if provided with this app.
Apart from the compass, the app involves lots of interesting and cool features, such as a gyrocompass, speedometer, altimeter, the possibility to enter coordinates and bearings, star finder and so much more.
If you are looking for something this complicated or just want to have fun while exploring different tools for navigation, this is one of the best choices. Get the app and be safe/enjoy!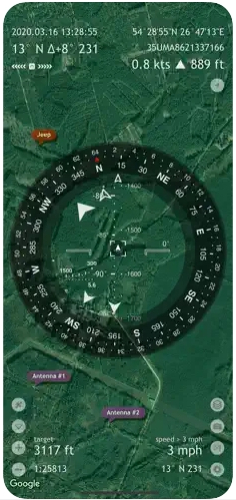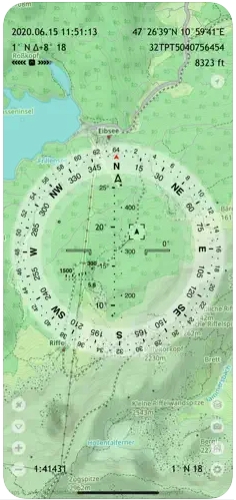 Digital Compass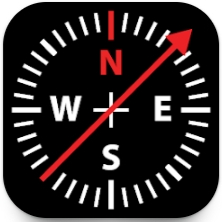 It's a smart app that turns your phone into a compass. The app lets you find the direction you're facing, and the results get shown in bearing, azimuth, and degree. Plus, the app has a built-in gyroscope and accelerator (but this one only works if your device has required sensors).
The app is completely free and it displays the directions as accurately as possible. The only thing that may affect the accuracy is magnetic interference, so make sure to stay away from those.
In case the accuracy will become unreliable at some point, you'll need to calibrate the device manually (the app will give you hints on how to do it). The app displays lots of pop-up ads, so keep that in mind.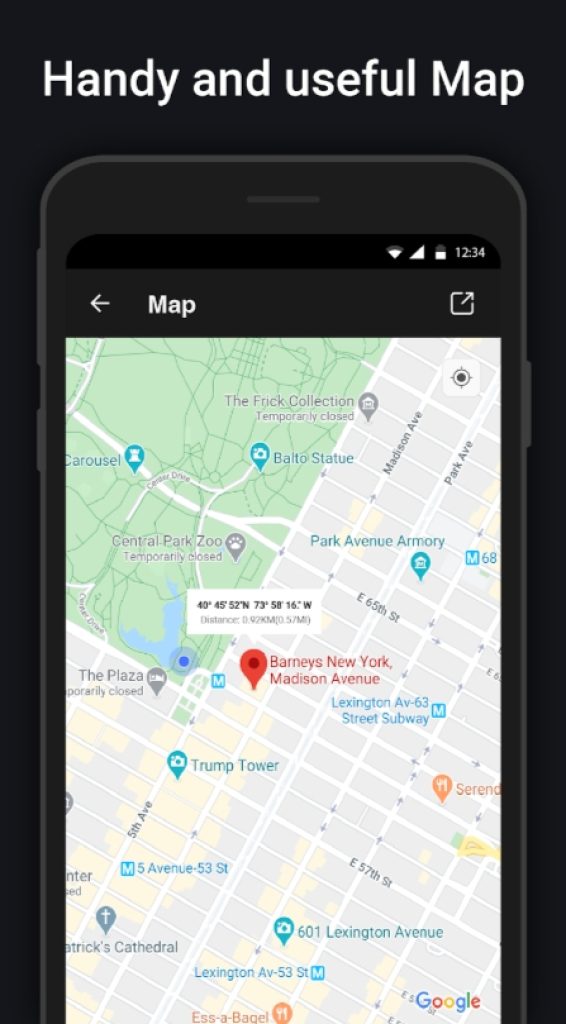 3D Compass Plus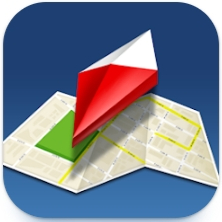 3D Compass Plus is an augmented reality compass for Android which can be quite useful both for real-life purposes and for augmented reality games such as Pokémon Go. The app shows your GPS location and your surrounding with the virtual 3D compass on them. You can rotate the compass as much as you want to.
The app is easy and fun to use. If you have Android 5.0 or better, you can even record a video with your coordinates. We can't really think of situations where this feature can be useful, but maybe you are more imaginative than us. So download the app and you will be always aware of whether you are looking at the West or at the East!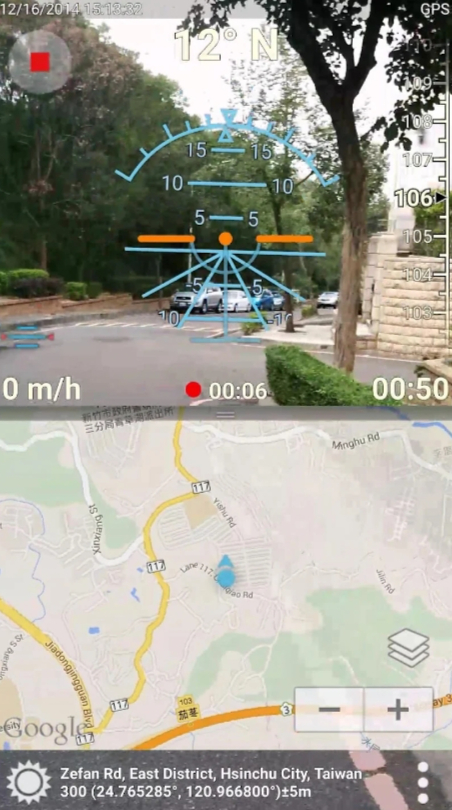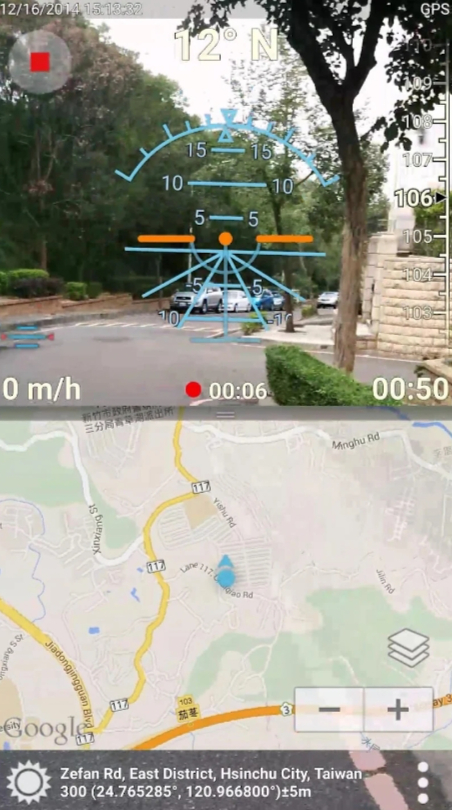 Compass & Altimeter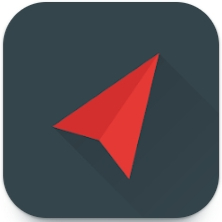 As you may guess by the name, this is a compass app will a built-in altimeter. The concept is beyond simple: the app lets you find info about your current position. It shows the geographic north and the altitude above sea level.
The app works offline, so you can reach it wherever you are. As always, magnetic interference may negatively affect the accuracy of the app, so avoid these things if you can.
As for the other tool, the app displays sunset and sunrise times, and lets you pick a coordination system you feel comfortable with. You'll also get to switch various themes to change the look of the app.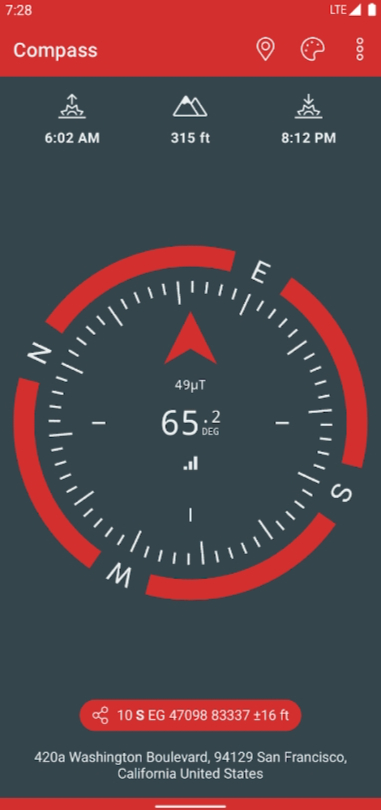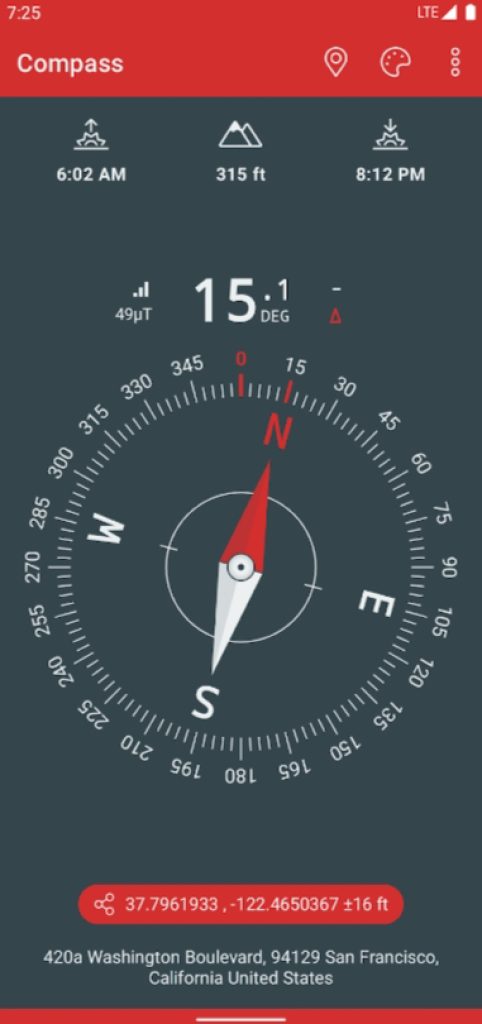 Qibla Compass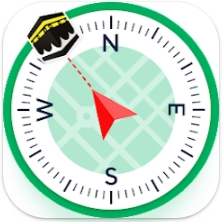 This app is a different breed: it has a pretty narrow usage point, but it's still useful for a wide range of people. The main goal of this app is to help Muslims to find Qibla directions, wherever they are.
The app uses your GPS data and shows the right direction in secs. The UI is simple, and you won't have any usability issues there.
Beyond that, the app comes with a Mosque locator, so you could easily find one close to your location. It also covers an Islamic calendar with all the important dates and events throughout the year.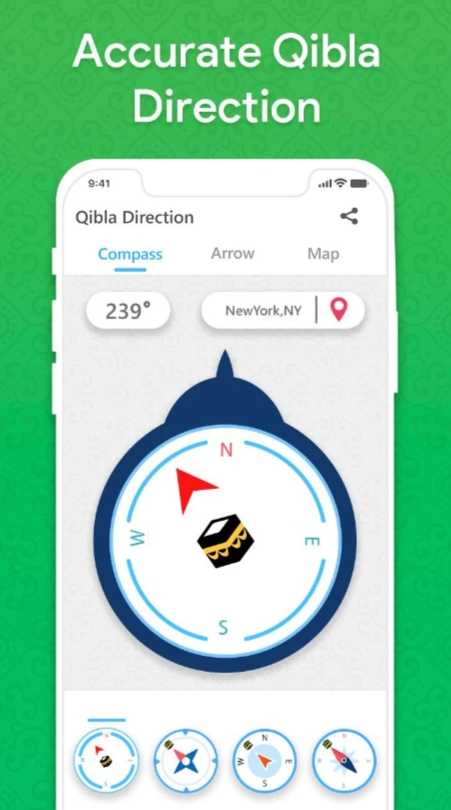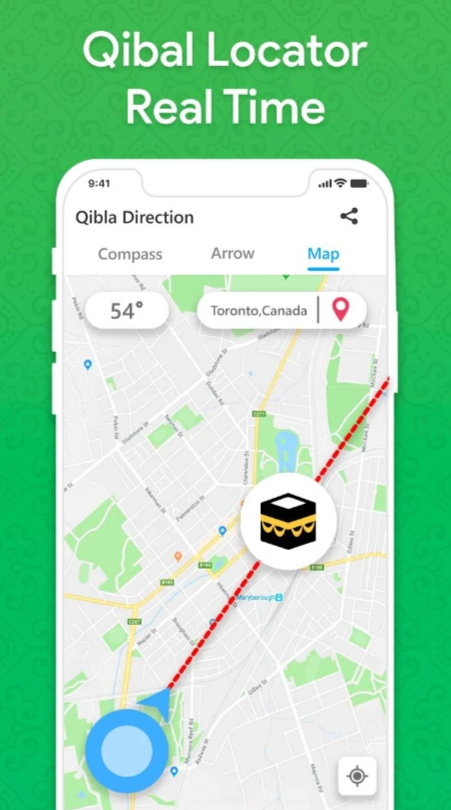 Check also: 7 Best Altimeter Elevation Apps
Compass 54 Lite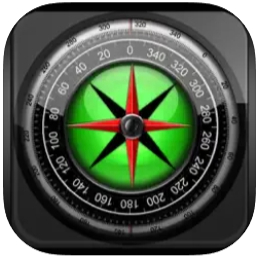 Compass 54 Lite is one more app for iOS. This one detects all the geographical features of your location. The app serves as just a compass that shows directions and magnetic fields. But it also measures and shows other parameters connected with your location and weather, such as coordinates, speed, course, altitude, temperature, humidity, and pressure.
There are also embedded maps, which you can use both for looking where you are at the given moment and to track your path while going somewhere. The Magnificent HD interface adds up a lot to the overall impression of using the app. Download Compass 54 Lite right now and you'll never get lost!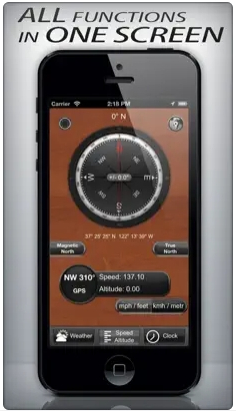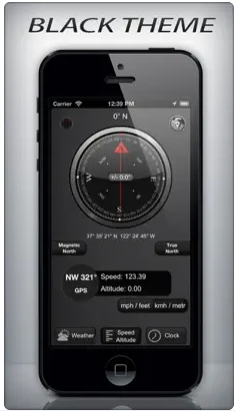 Compass∞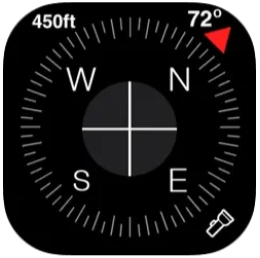 That's an iOS app that lets you navigate your way wherever you go. It comes with an accurate compass that is easy to read (even if you have never used a compass before).
The list of features is not that wide, but all the essential ones are covered. The app can show where you're heading, display the Magnetic North (it's marked with red), and show the cardinal direction as well.
More to that, the app automatically shows the temperature in our locations (if you enable one). There's even a built-in flashlight in case you decide to use the app at night.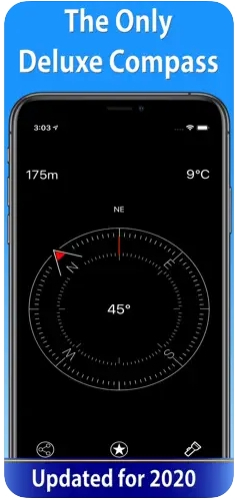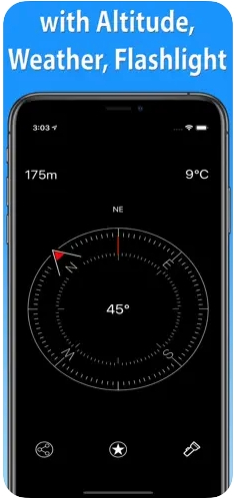 Compass Steel 3D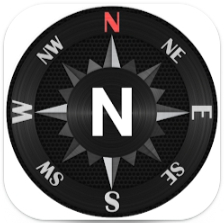 If you like the look of a marine-style compass, you'll definitely enjoy this app. It basically is a marine-style compass built into the app. The app is fully free, and it doesn't display any ads whatsoever.
You get two modes to try here: the true mode and the magnetic one. As you might have guessed, these modes are based on true and magnetic north. The app also displays sun and moon positions, along with sunrise and sunset timing.
It also covers various color themes, so you could customize the compass to your liking. In case you'll decide to buy an advanced version, you'll get access to altitude info and manual location settings.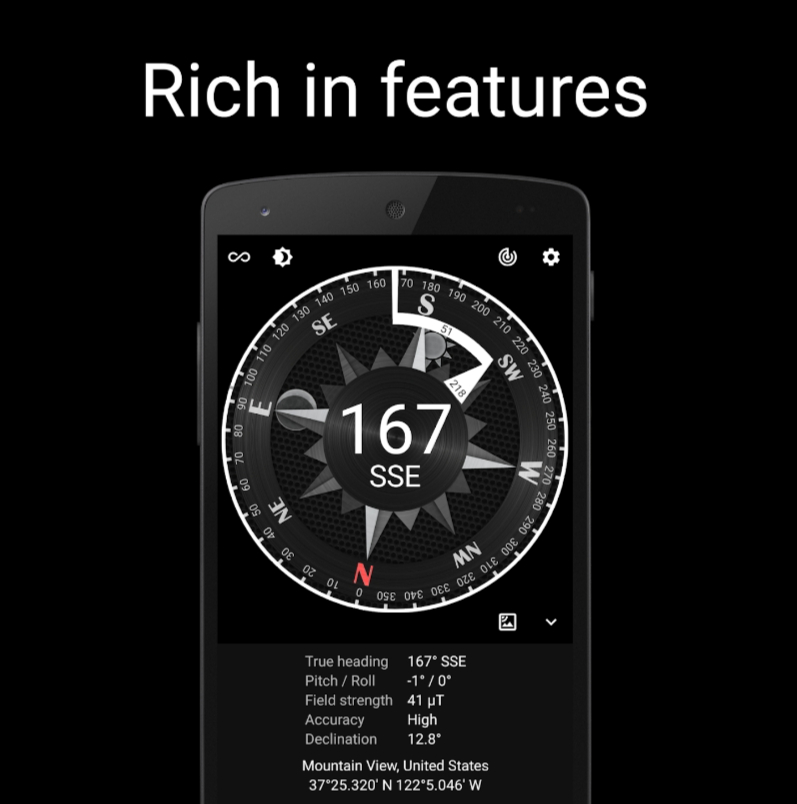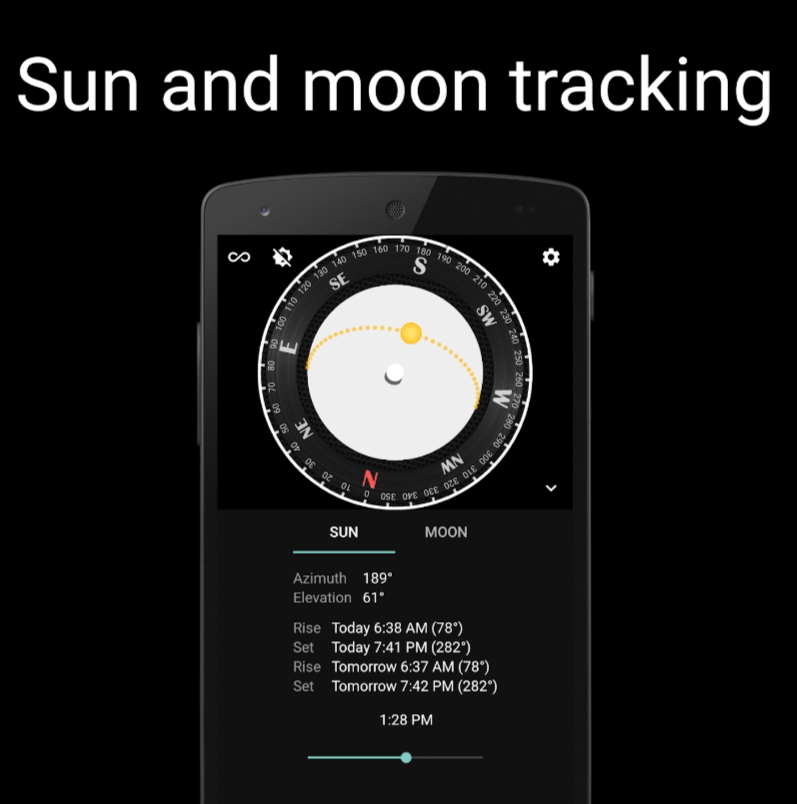 True Compass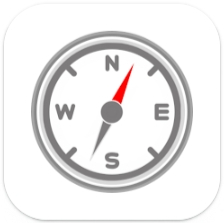 This is a great compass for beginners – here you won't find any complex measurements and terms, or additional functions that you don't really need – only several designs of a compass. Well, if you want, you can make it a little more advanced by adding maps to the compass and tracking your location this way.
You can adjust the visibility of the compass. When you are using the map mode, you can also make some calculations on the land. Plus, Simple Compass allows you to share your current location.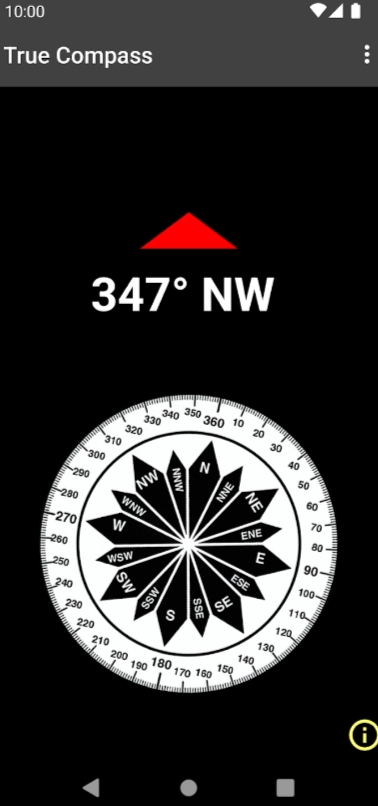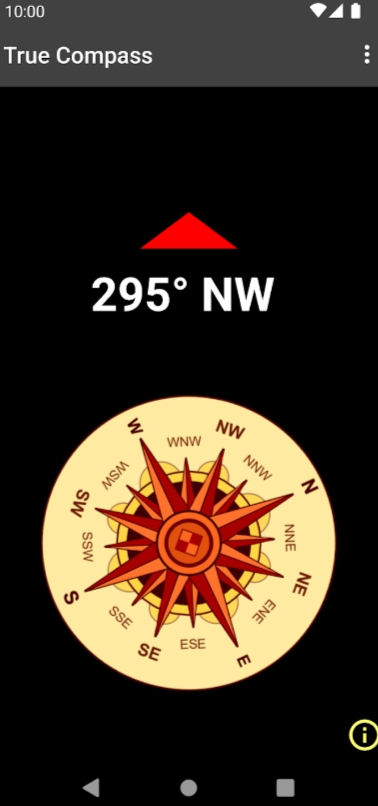 Compass°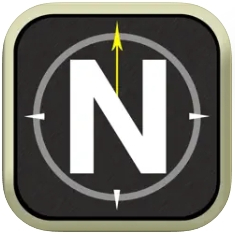 This app is for all the minimalism lovers out there. It's all about simplicity in both features and the UI. There's basically one big letter on the screen and it shows the direction you're currently heading.
For that reason, the compass is incredibly easy to read, which is perfect for those who didn't have much experience with real compasses. You won't need to look at all the small arrows and digits, everything is as simple as it can be.
The app is completely free, and it doesn't display any ads. It has an offline mode, so you could reach it wherever you are.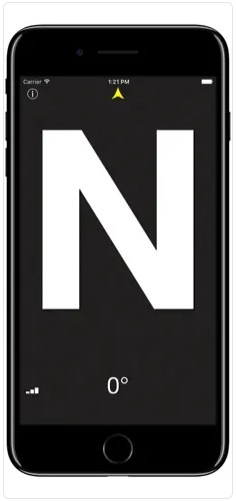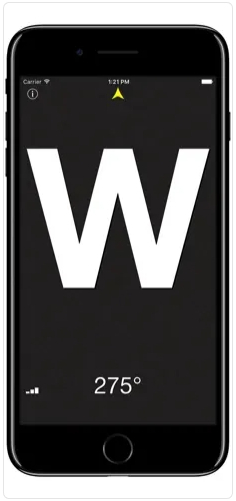 Digital Field Compass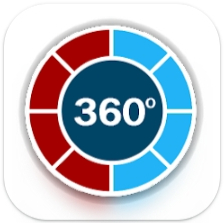 Digital Field Compass for Android is a fine compass app, which works smoothly and efficiently. There are also several modes – the dark ones and the light ones, which would help to get orientations at any time of the day.
This compass app is for all kinds of outdoor activities, including the ones which take place in the marine environment. Check this app out as well and be calm on your adventurous trips!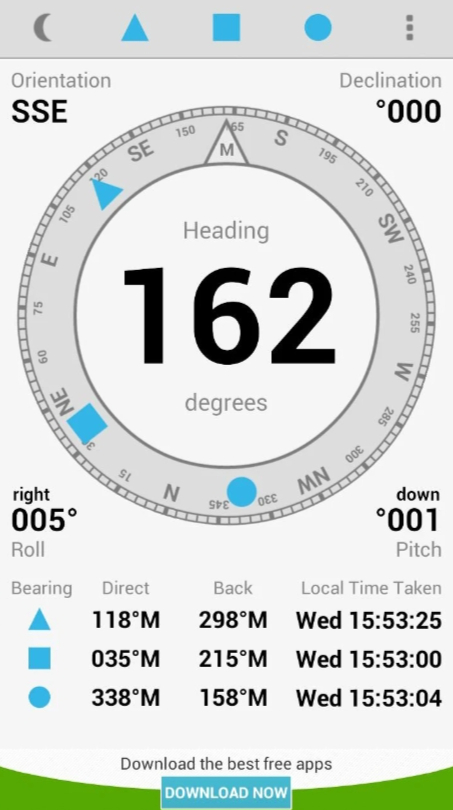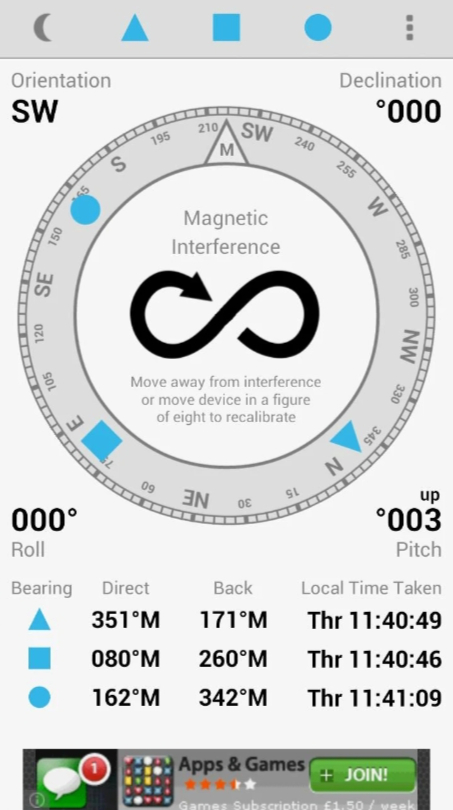 Compass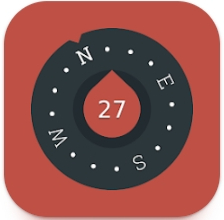 It's a pocket compass app based on magnetic declinations. It uses GPS to track your locations for the best accuracy as well, so no worries. The accuracy of this app is high, but you should stay away from any magnetic objects to avoid glitches and all that.
The app is easily calibrated, and you can always pick the default settings if needed. The app also comes with an altimeter, and it shows the altitude above sea level. It supports various coordinate formats (from UTM to DMS), so you could pick the one you like most.
Besides, the app shows the time of sunset and sunrise along with the latitude. There's even a built-in Qibla compass for Muslims.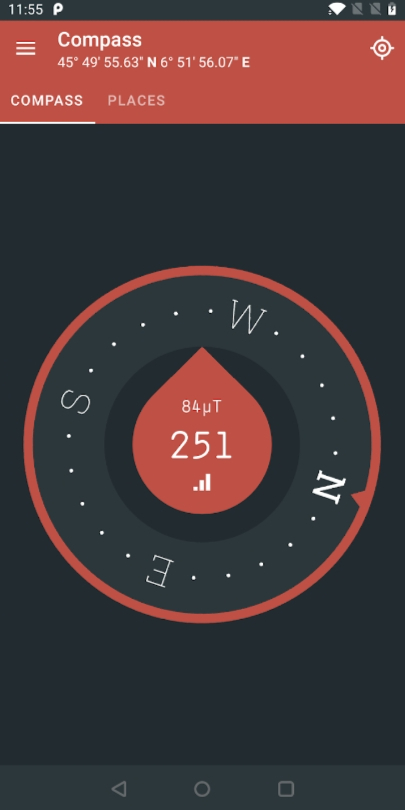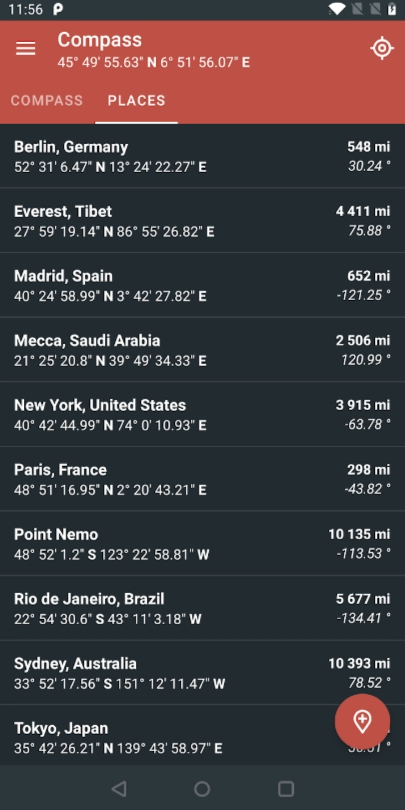 You may also like: 11 Best Offline Navigation Apps
Compass 55. Map & GPS kit.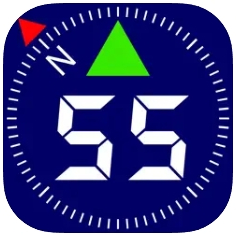 For those who want their compass app to be totally fancy and with cool graphics, this is an excellent app to go for. However, the newbies will find it difficult to use this app for the first time, since it contains lots of specified geographic information, various measurements, and indicators.
However, experienced users will find this app amazing and very detailed. Plus, you can set up the app only for yourself in the settings – for example, you can use UTM, MGRS, or Lat/Long, just pick your preference.