Looking for a simple way to add some visual flair to your videos? We've got exactly what you need!
Take a look at our list of the best free video shaker effect apps for Android & iOS you could try. These apps let you add and customize the effect with just a few taps, and cover a bunch of other useful tools. You'll get to cut the clips, use various filters, and even add background music. Whatever the goal is, you'll be able to make a perfect video with no effort. Let's dive in!
Motion Ninja Video Editor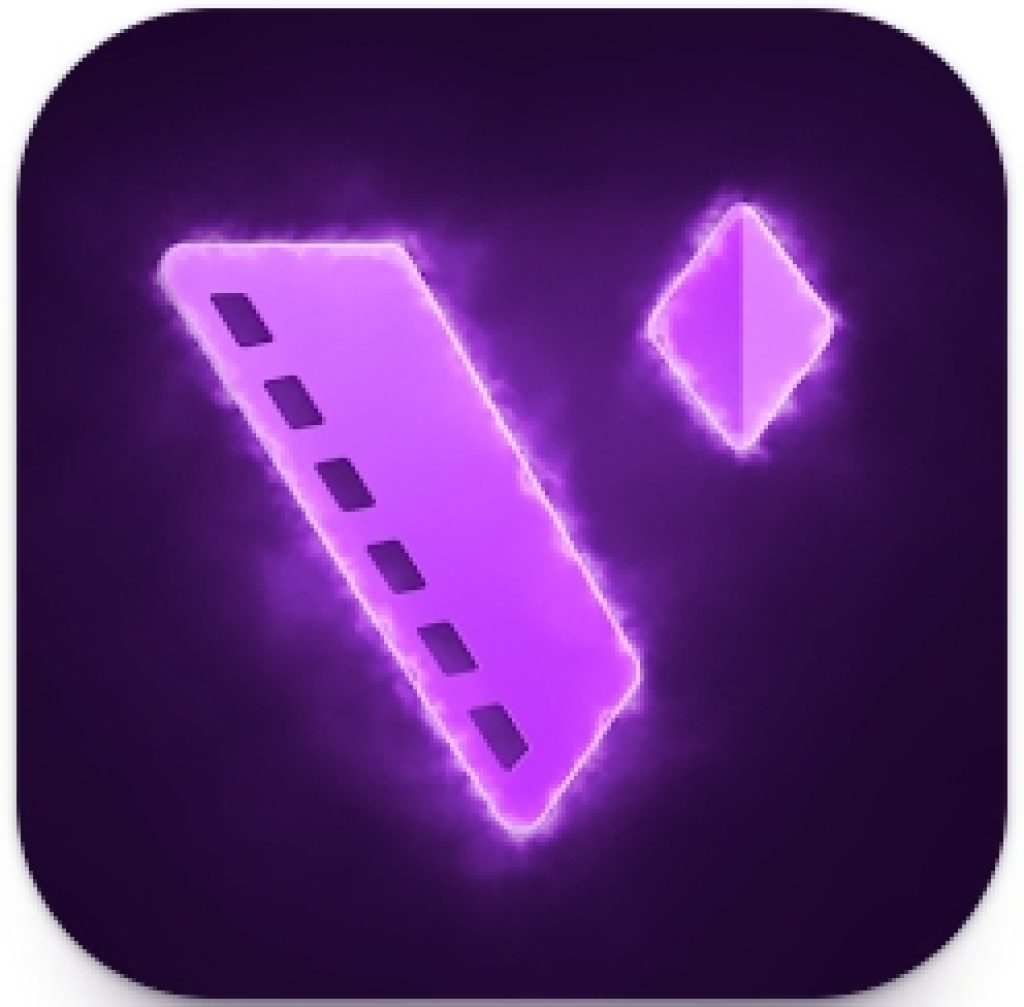 If your goal is to find a vid editor to cover all your needs at once, this might be the one. The app has a wide functionality that lets you create literal masterpieces on the go. But the best thing is, it comes with simple controls, so even if you haven't edited a clip once in your life, you'll do a great job here.
The app lets you work in layers and customize each one in high detail. There are tons of animated effects, filters, and other things to boost the quality of your vid. All the FX are sorted by categories, so it's pretty simple to find smth specific. The shaker effect is included too, and there are several types of it you could try. You may also regulate the intensity of the shake if needed.
And if you're running out of inspo, there's a trendy section for both filters and FX. Thus, you can make your clip eye-catching without even searching up what's in style. The app also offers in-depth color correction, it even lets you work with curves. There are tons of test options too, and even a full-on chroma key if needed.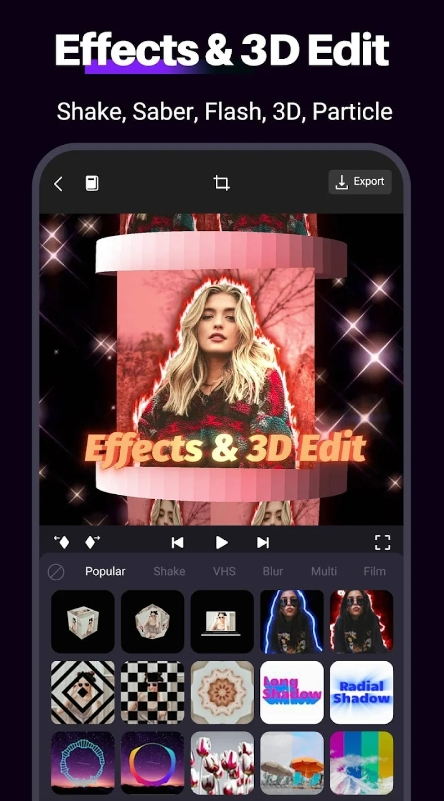 You may also like: 11 Free Vlogging Apps
Video Editor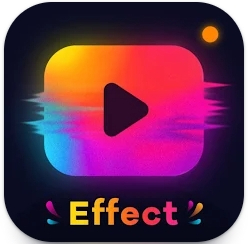 As you may know, all video apps tend to focus on one thing in particular. Some a great for color correction, others for adding music or text. But this one is here to give you a vast compilation of effects. If you enjoy playing with effects and making your clip as creative and unusual as possible, this app is definitely your cup of tea.
It covers hundreds of FX of all kinds, including a bunch of exclusive ones. All of them are precisely sorted by folders for easy navigation, and you can make your fave ones to access them with just a few taps. There's a whole section of shaky and glitch effects, so you won't struggle with the lack of variety, for sure.
Along with that, there are dozens of retro and VHS effects, sparkly ones, and a bunch of animated ones as well. All the basic tools for splitting the vid and regulating the colors are included too, so no worries. And let's not forget about captions and stickers, as there are tons of options for these as well. The app offers in-depth audio editing, too, so you can make a clip ready for posting.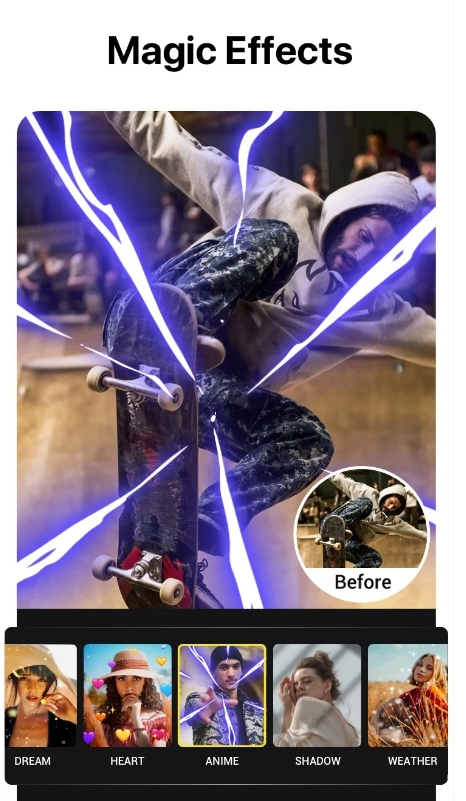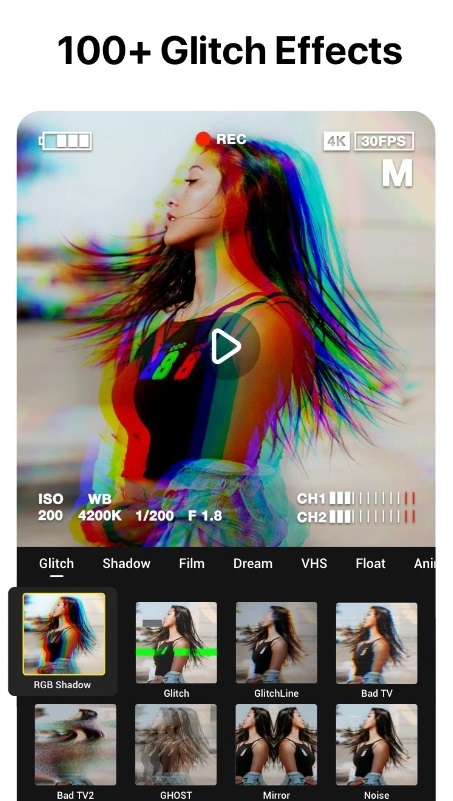 Veffecto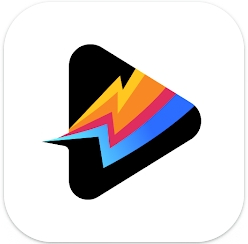 That's a handy tool for making outstanding vids for socials. Just like the previous one, this app is mainly dedicated to effects, although there are tons of other features for complex editing. It supports multiple formats of vids and lets you add custom audio if needed.
The variety of FX is really impressive, there's something for every vibe and style. For instance, there's a whole pack of neon FX, including animated ones. Plus, there's a whole section of shaken effects, and you'll get to regulate the intensity of the shake and the blur. There's also a pack of outlining effects if needed.
More to that, the app lets you change the bg of your vid within secs. This tool in particular is AI-powered, so you literally need one tap to get the bg removed. Then, you can choose from a bunch of animated options to replace it with. And don't forget to add stickers and text to top it off. There's also a cool slow motion too for a cinematic look.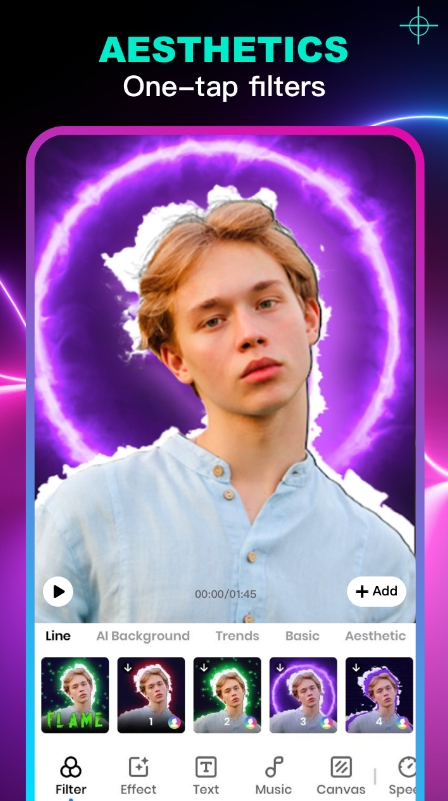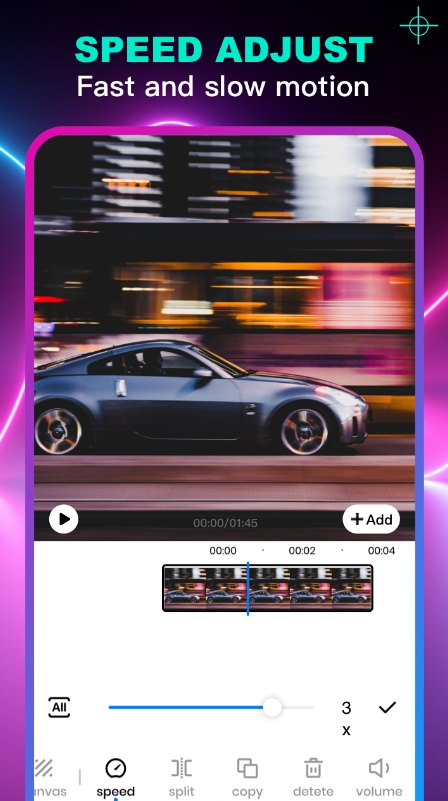 OviCut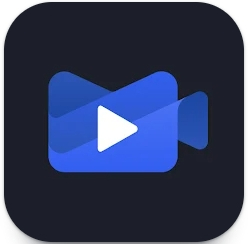 It's a smart video editing app with plenty of magic effects you could try. Sooth to say, this app can easily cover all your needs. It features a vast lib of FX, tons of press for one-tap color correction, a variety of transitions, music, text, and practically everything else you might think of.
The shaking effect here looks pretty cool, and there are several types of it you could try. You can also regulate the intensity of it if needed. And if that's not enough, there's a matching shaking transition too, so you can get a wholesome clip with no effort. In fact, there are over 100 transitions already, and more get added regularly.
The app has its own music collections with all the viral tracks and TikTok sounds. It also offers pre-made trendy compilations of parts and FX, so you could easily make a stylish vid. You can also use it to add lyrics with a few taps if needed.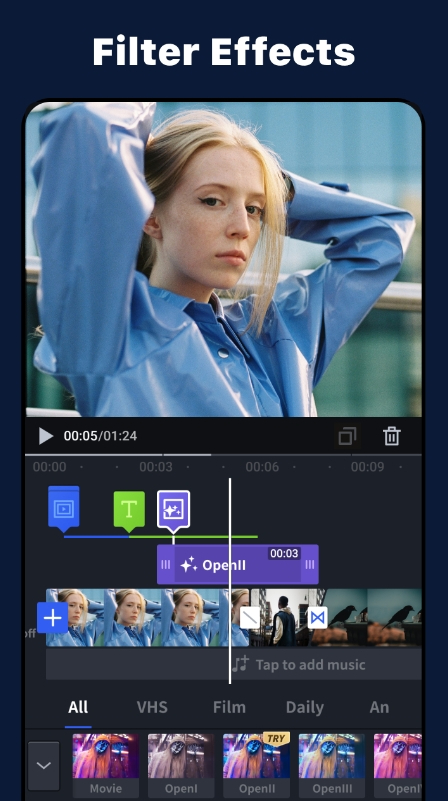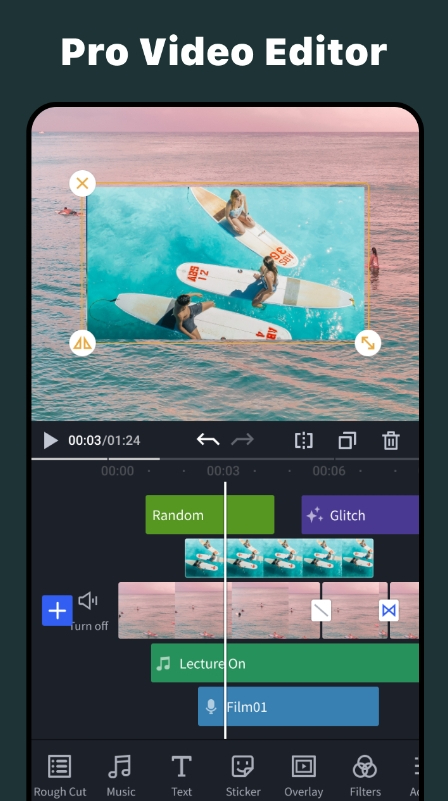 Check also: 6 Free Loop Video Apps
Filmora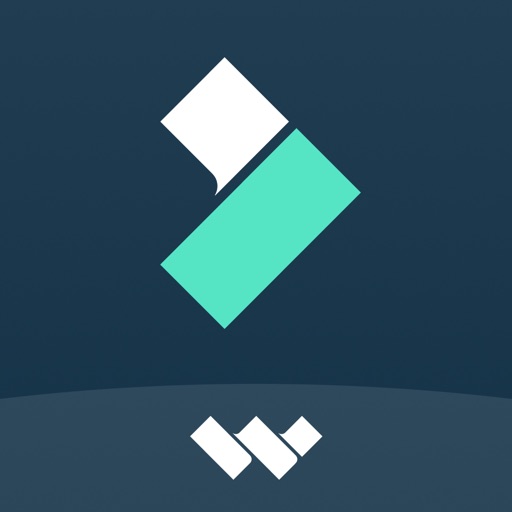 Seems like this app gets included in any video editing-related list out there, but there are solid reasons for that. First off, the app is both rich in features and quite easy to use. It has a simple UI, so you won't be overwhelmed by simply looking at it. It makes the app perfect for newbies, and complex enough to satisfy the pros.
The best thing about this app is its vast collection of templates. With these, you'll get to create eye-catching clips for your socials in a blink of an eye. All you need to do is to select the clips from the cam roll, and the app will cope with the rest.
Herewith, you'll get to customize the templates by adding extra filters or removing some. The app covers several options for shaky effects, so you'll get to pick a suitable one for sure. It also covers over 1K of sound effects and music you can use for free. All the viral sounds are already included, no worries.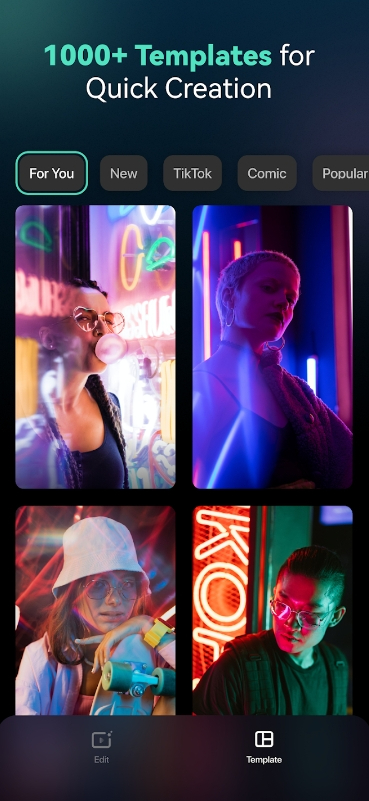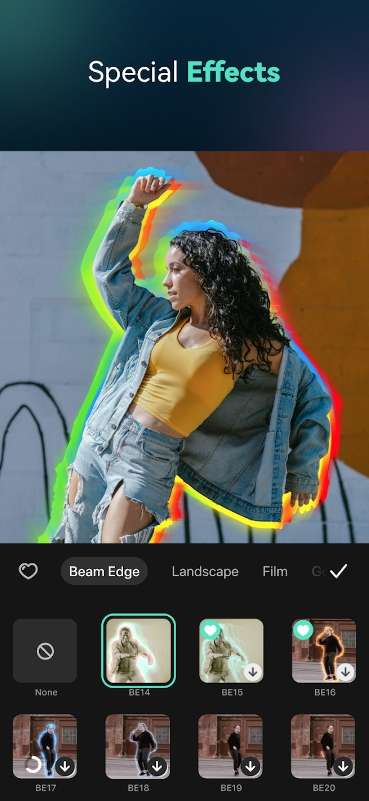 ShotCut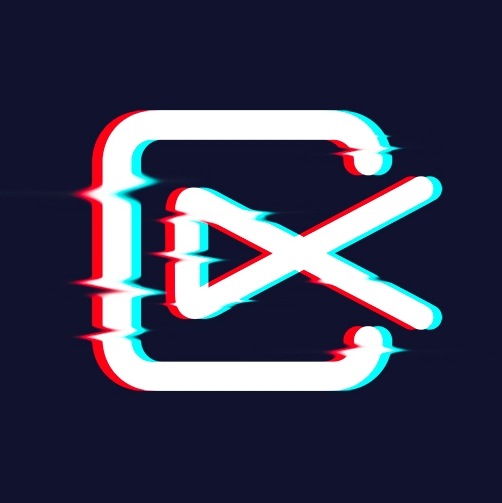 If you're into retro videos when it comes to editing, don't get past this app. Not like it only features retro effects, but there are definitely tons of options for that. The app covers all the basic tools like a timer and a merger, so you won't need an extra app for that. It also lets you add color corrections and change the speed as needed.
Beyond that, there are over 100 effects for you to try here. From neon to VHS and glitch, you'll get to find smth for every vid possible. The shaken effect is also included, and you'll get to customize it by changing the intensity. There are tons of overlays and collage templates if needed.
The amount of aesthetic filters in this app is truly impressive. You'll get to find one for any vibe, and it comes to text as well. The app features multiple trendy fonts and animated text options, so you'll get to make a full-on masterpiece.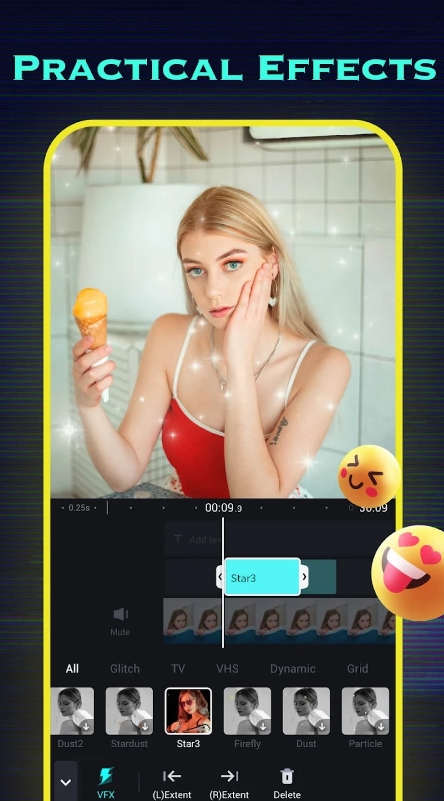 You can also check: 11 Free Video Splitter Apps
GoCut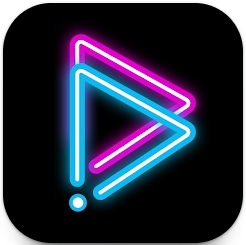 And lastly, we have another editing app that pays major attention to effects. The app covers a vast collection of FX for any vibe and occasion. There are hundreds of options already, and more get added with every update. For instance, it comes with precise velocity control, and there are over 1K templates for the velocity effect only.
Most popular effects are gathered in a special folder, so you'll get to try all of them at once. There are such options as sparkles, VHS, glitch, rainbow, echo, and of course the shaken one as well. All the effects are customizable too, so no worries here.
More to that, there's a cool brush tool that lets you draw with neon, glitter, or whatever else is needed. There are tons of animated stickers as well, and a bunch of templates for any vibe you're going for. The app's collection of music is not that impressive, but you can load custom tracks and use sound effects.