How often have you met people with a standard picture on their desktop? In fact, there are a lot of such people. The fact is that it's too stressful to look for a quality image for an interesting desktop on your own – maybe you are fussy and do not want to do it.
For this reason, special applications are created, which will be responsible for the originality of the device's screen. For example, 11 Best Automatic Wallpaper Changing Apps for Android & iOS will help you change your wallpaper by timer.
Live Wallpaper is an interesting way to diversify the classic pictures a little. They may be standard landscapes, images of nature, or abstraction – but this is not their main advantage.
The image on the screen is constantly in motion, and you can easily observe it for at least a few minutes. We decided to find for you 11 Free Live Wallpaper Apps for Android 2023.
Live Wallpapers 4k & HD Backgrounds by WAVE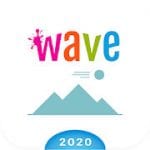 A whole collection of interesting wallpapers is what users are looking for. Getting a whole set of wallpapers, you can choose exactly what you want to see on the screen.
Live Wallpapers 4k & HD Backgrounds is an application that personalizes your smartphone with interesting and unusual images. On top of that, each image will keep moving, which makes it even more interesting.
Live Wallpapers 4k & HD Backgrounds is optimized for your battery, so you don't have to worry that such wallpapers will consume power at the speed of light.
When you move away from the main screen or lock your smartphone, the app stops working. Also, developers are constantly releasing new images and collections, which you can update almost every day, so you do not get bored with the background image.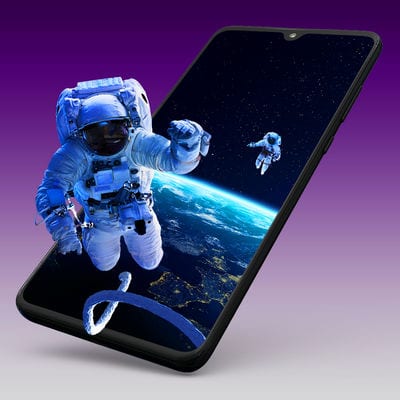 You may also like: 17 Best Screensaver Apps for Android & iOS
4K Wallpapers – 4D, Live Background, Auto changer by 4EverPictures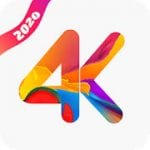 The name of this application already speaks for itself – here you will get high-quality wallpapers, which will look great on smartphones of any size.
4K Wallpapers gives users the opportunity to install interesting screensavers on their smartphones, which will also move, as well as change them daily. This is possible due to the fact that every day new images are added to the application collection.
4K Wallpapers also has a function of automatic change of wallpaper, which you do not need to control or carry out by yourself – just install it when you need to change.
You will also need to choose a collection or theme, which contains all your wallpapers. In the common 4K Wallpapers directory, all wallpapers are sorted by popularity – you will see what other users like. Choose the best and most popular categories so that your wallpaper always stays on top.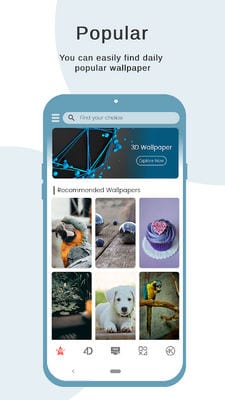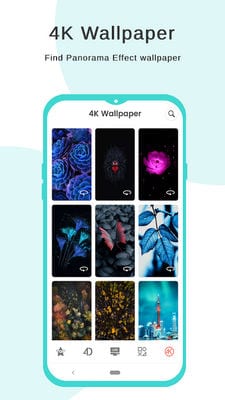 Parallax Live Wallpapers – 3D Backgrounds, 2K/4K byHD Pro Walls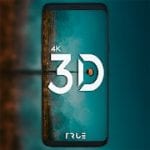 Holographic effect in images is not so easy to achieve – the developers had to really try to make everything look incredible. Parallax Live Wallpapers application offers you unique and interesting background options so that you can amaze all your friends.
In total, the App collection has more than 10 thousand different images in different categories.
Parallax Live Wallpapers offers Parallax images, static images in 4K, 3D and 2D formats – in general, each user will find something for himself. All of them are distributed in 25 different categories, which will make it much easier for you to navigate.
You can install Parallax Live Wallpapers both on your desktop screen and lock screen. You can also set the automatic change of wallpaper with different timers: one of them changes the screensaver daily at a certain time, the other – after a certain period of time set by the user.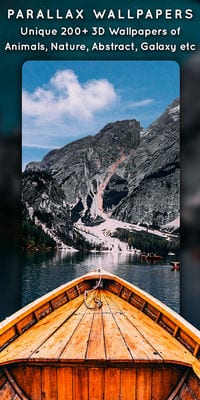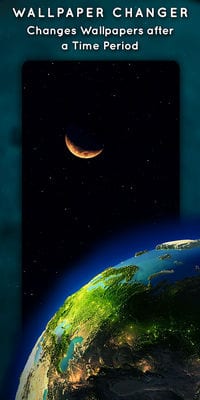 Chrooma Live Wallpaper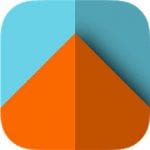 Want to see new wallpaper every time you take your smartphone in your hands? The Chrooma application can help you with this. Here you set yourself when the wallpaper will be automatically changed – every time you turn on the screen, once a day or in a time interval.
The coolest thing is that the wallpaper will not be repeated ever – it may seem to you that they are similar to each other, but each of them is unique.
There are 12 different forms of geometry in Chrooma, which will make up the background image for you. The number of colors that will be used to create an image is also unlimited.
The animation used to move the wallpaper is smooth at 60 fps. You can customize it yourself if you prefer certain effects or changes. Everything will look minimalistic and smooth – what you need for a modern smartphone user who wants a non-standard wallpaper.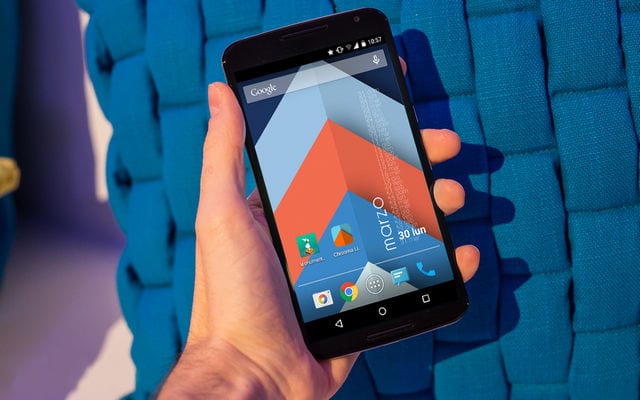 AMOLED LiveWallpaper FREE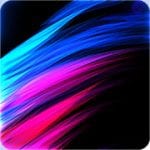 Abstraction is one of the most common topics for interesting live wallpapers. AMOLED presents you with one thematic screen saver, which is constantly changing.
The theme does not change, it remains the same – these are colored strokes on the screen, in which each user sees something different. For some people, they remind of feathers, for others they are more like paint marks.
AMOLED gives users a unique opportunity to make their desktop screen stylish and unusual. You really won't find anything like it anywhere else, as this abstraction was developed by the team of this application.
While AMOLED always remains active and the image is moving, your battery power is barely affected, as the service is fully optimized. You don't have to worry that at an inconvenient moment you will find yourself without your smartphone – this simply won't happen.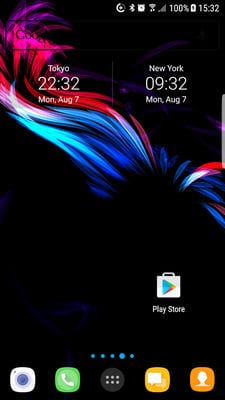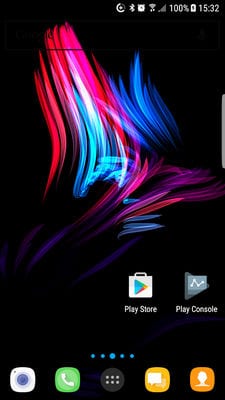 You may also like: 15 Free Lock Screen Apps for Android & iOS (widgets & wallpapers)
GRUBL™ Live Wallpapers 4Κ & Ringtones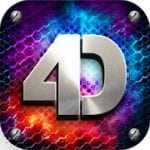 GRUBL is a whole tool for smartphone transformation. Here you will get high-quality wallpaper for your smartphone, as well as a collection of ringtones. Sounds can be put on the ringtone, on the alarm clock, notifications, and so on.
The most important thing is the wallpaper. Here you can find cool images and small videos of the wallpaper, which will please even the most fastidious users. GRUBL allows you to choose several options at once – for the lock screen and for the main desktop.
In this case, the lock screen can also be a variant of live wallpaper – usually, other applications do not provide such functionality. Of course, this is only possible if your smartphone supports this mode.
Live wallpapers in GRUBL are divided into categories, as well as ringtones. You will be able to see the most popular versions of images and videos – for gamers, with strange and popular characters, with the parallax effect, and many others.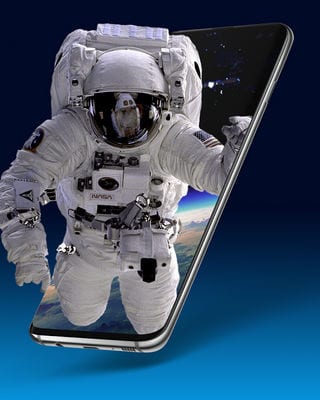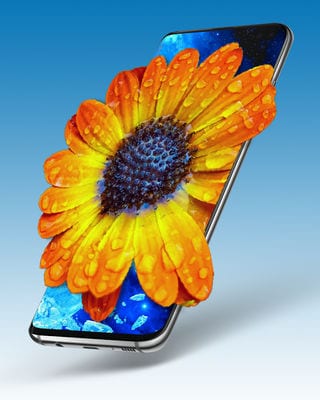 X Live Wallpaper – HD 3D/4D live wallpaper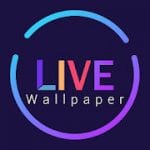 It is difficult for experienced users, who have already encountered them, to find something unusual and interesting among live wallpapers. Pictures move, but not everyone is excited about it – you need something more, unusual and beautiful.
In this case, we suggest you get acquainted with the X Live Wallpaper application. It provides an opportunity to install interesting live wallpapers, which will amaze users with their beauty and uniqueness.
Interesting effects are created with many different tools. These can be effects of particles, waves, bubbles, and so on. Also, the X Live Wallpaper presents more classic options – parallax and 3D models.
Video Wallpaper can be installed as a screensaver on the main screen, and you can convert any video from your smartphone to the wallpaper. Just apply some interesting effects in the X Live Wallpaper, add interesting details and unique background images will be ready for you.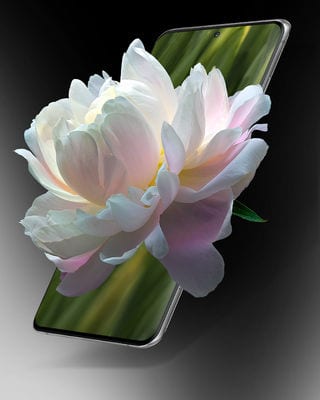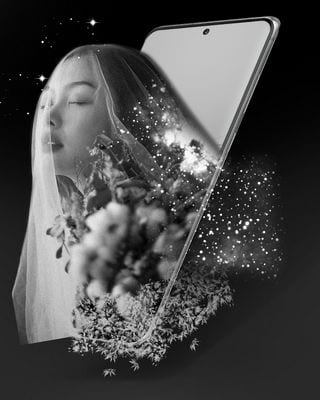 ALIVE: Live Wallpaper 4K Maker & Backgrounds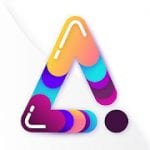 Some developers do not limit themselves to a simple set of moving images. For example, in the application ALIVE, you can create a live wallpaper for your smartphone – however, this will require an effort.
You can choose a certain video from the gallery of your smartphone – it can be pets, situations with family holidays, and so on – and turn them into a beautiful background image.
ALIVE also contains ready-made versions of live wallpapers. They are all selected and approved by photographers, artists, and graphic designers. Each image is balanced and will look great on a smartphone of any size.
There are more than 200 different moving wallpapers in ALIVE which are distributed in several categories – animals, sports, abstraction, and so on. By the way, it should be noted that in ALIVE you can find unique and exclusive wallpapers from the soccer club "Real Madrid" – ideal for real soccer fans.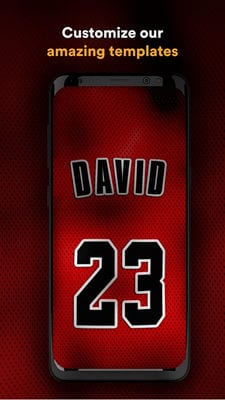 Live Wallpapers – 4K Wallpapers by HD Pro Walls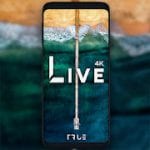 Are you looking for a large collection of wallpaper that will change on its own? Live Wallpapers is the application that can give you the functionality you want.
It contains collections of several types of background images – both live and static photos in high resolution. Thousands of high-quality wallpapers, beautiful landscapes, great images of simple and everyday objects – the whole collection looks as if all the pictures published on the Internet were collected.
Live Wallpapers, as well as many other applications of similar functionality, can independently replace your desktop screensavers. You set the change parameters yourself – you may not even need it.
Live Wallpapers can be used for all types of screensavers – desktop and lock screen. By the way, you can replace the current wallpaper in a much simpler way – for example, by double-clicking on the screen or at a time interval.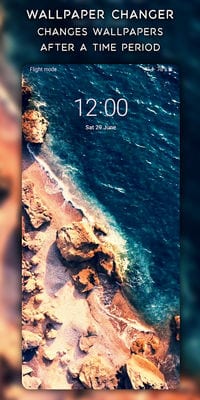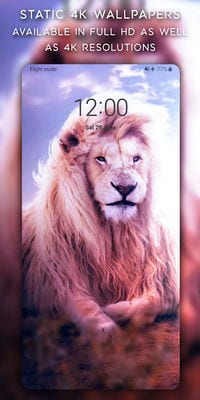 4D Parallax Wallpaper – 3D HD Live Wallpapers 4K by Vinwap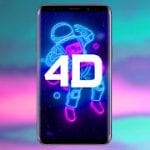 Holographic illusions look great on the big screens of modern smartphones. You can see for yourself by simply installing the 4D Parallax Wallpaper application on your device.
It will help you set up a chic background image, which will not be static – with the slightest change of perspective or a long look at the picture you will see what changes are happening.
Your friends will be simply shocked by what your desktop looks like now. The developers of 4D Parallax Wallpaper presented their own wallpapers, which have a depth effect and are made in 3D.
The library has more than 300 different wallpapers, as well as a separate section PRO. As you can understand, it is paid – but it has an advantage.
Images in this section are updated every 2 hours, which gives users even more choice. You will also see effects such as falling stars, rain, flashes, and much more that previously you could only see on the screen while watching a movie.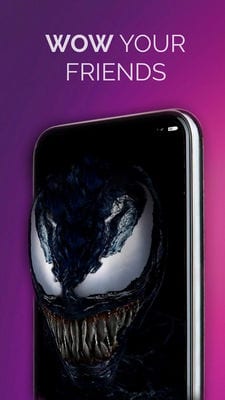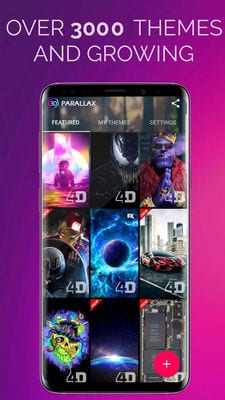 You may also like: 9 Best clock widget apps that shows seconds (Android & iOS)
3D Electric Live Wallpaper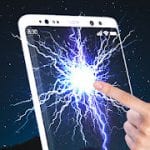 Some live wallpapers differ from others – even among unique images, you can find the most unique. For example, 3D Electric Live Wallpaper offers you not a ready-made version of the images on the background, but only their living part.
Here you will encounter real electricity – more precisely, its graphic manifestation. Stylish and beautiful – this is what you can say about the transformed images.
Here you are invited to add electric effects to any of your background images. You add a lightning effect and notice how a classic photo is transformed.
However, we should note at once that there is a huge amount of advertising in 3D Electric Live Wallpaper – many users are not ready to tolerate it.
However, if you are not confused by this factor, you can download the application right now and start playing with different effects, achieving a perfect result and expressing your creative impulses.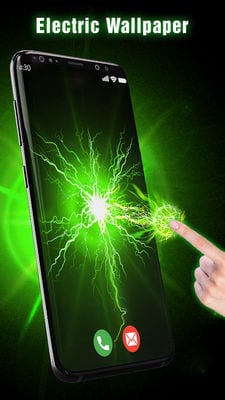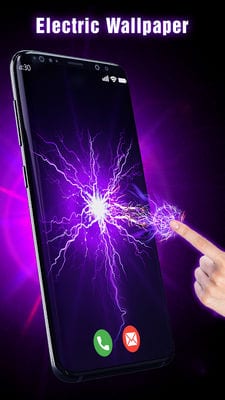 An interesting image on the screen can attract not only your attention but also the attention of your friends. It is more interesting to watch it than a classic picture.
Also, some of the presented applications can change the wallpaper on the screen after a certain period of time, so that you do not have time to get bored.
You will also be able to choose what you want to see on your desktop – it is possible that you will like some live wallpapers so much that they will stay with you for a long time.
You should agree that this is unusual, and something similar is difficult to find in the standard settings of your device. We hope that our article became useful for you, after all, we tried to find modern and new applications for Live Wallpaper.