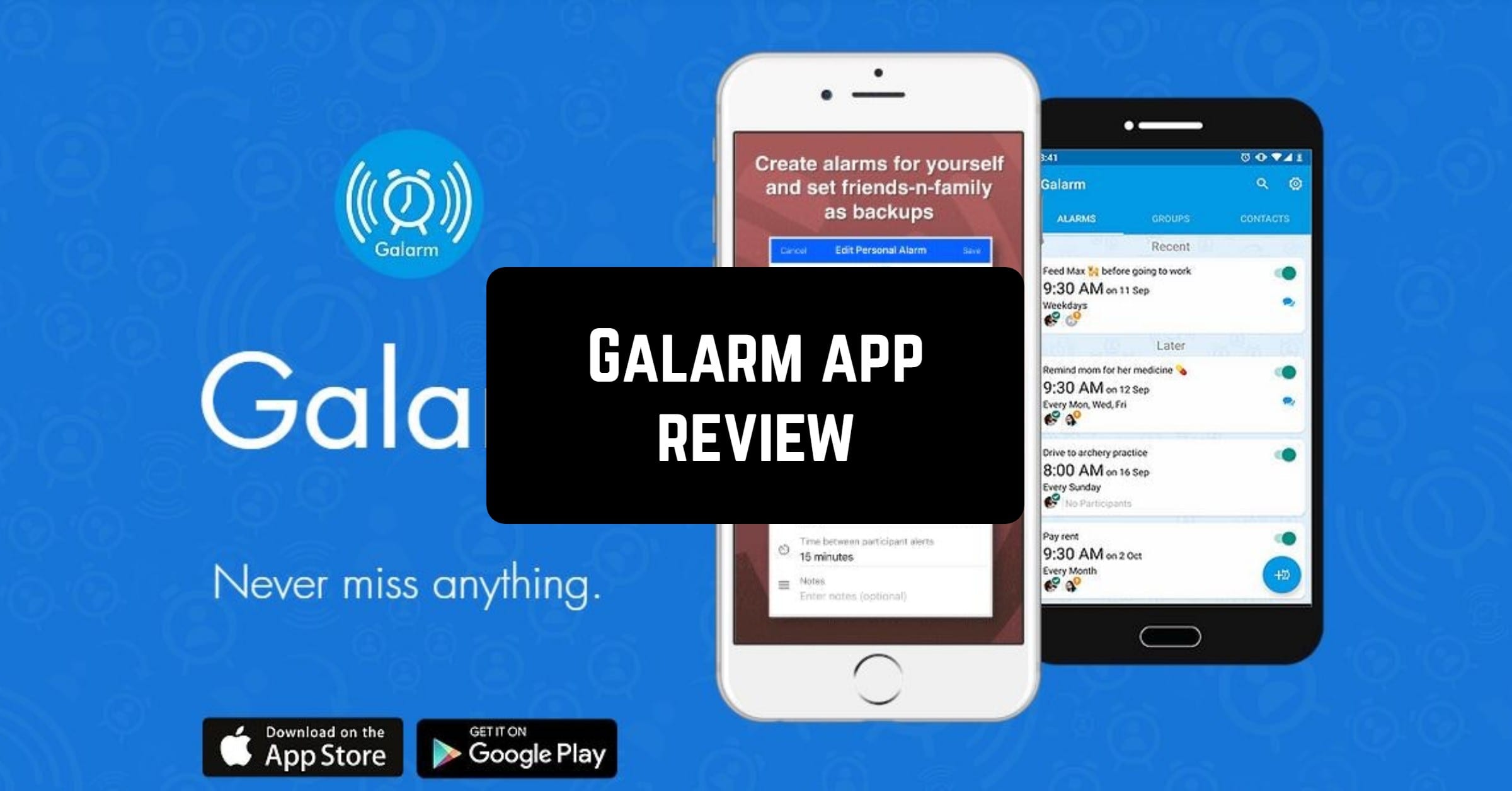 Do you hate early wakeup by an irritating alarm? In this case, we have good news for you! We would like to present to you the Galarm app. This is an excellent tool to manage all your tasks on any occasion.
First of all, the Galarm app features the simplicity of usage. After downloading the app, there is no need to waste your time, as the app does not require a registration procedure (phone number registration is optional). On the menu page, you will find all the necessary sections. So let's take a deeper look at them.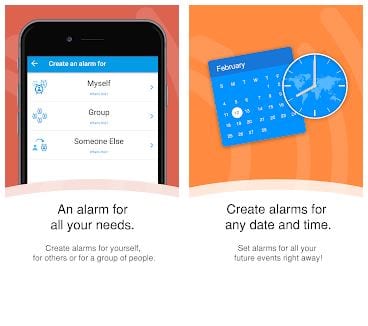 One of the major advantages of this app is the fact that you can set alarms hourly, weekly, daily, or monthly and (on Android) you can also choose your own music for the alarm ringtones. If you want, you can categorize all your reminders by the existing ones or add your own.
Plus, the app lets you keep all your reminders on the cloud – so, they will not disappear. When you switch devices, you can get all your configured alarms and reminders quickly on the new device.
Moving on, the next section Groups allows you to create alarms to collaborate with friends or relatives. All you need just to enter your phone number. When you set group alarms, all the participants will receive the notifications of these alarms. Moreover, the app offers you a chat option that enables you to keep in touch with your beloved ones.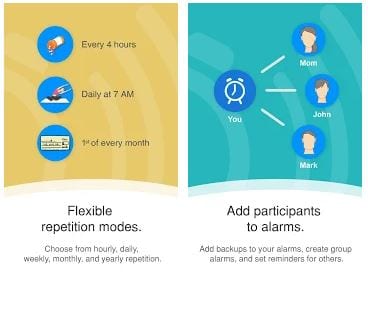 There is no need to have a constant Internet connection, as the app can work in offline mode. Besides, the app has a special section, where you can find all your notifications. You can monitor the alarm history and check how many times you have missed your reminders.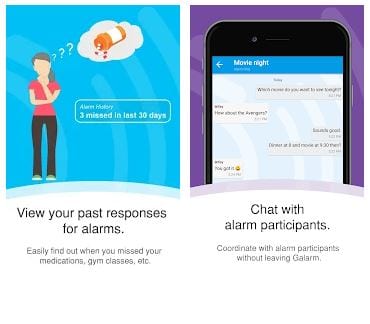 Galarm app boasts a minimalist design that provides a user-friendly interface. That is why you will easily find out how everything works there. The app comes with a free version, but you can also purchase a premium version.
Summarizing all the points, Galarm is worth downloading. We have not found any flaws in this app, so we truly believe that it will satisfy all your needs!