If you appreciate games for attentiveness and ingenuity, YOU WILL BE literally DELIGHTED with the Time Machine! Its creators have spiced up the Time Machine app with a wonderful time travel atmosphere and a fascinating storyline.
And if at any moment you feel like it's too boring to play alone – you can check out our article on the best multiplayer apps.
The Time Machine app is free! All the locations are available to you. Also, the Time Machine app does not even require registration. You can play immediately!
Time Machine greets you with calm and pleasant instrumental background music. In the first opening, you meet Herbert Fink, the protagonist. He tells you his story. To skip his monologues, tap the screen.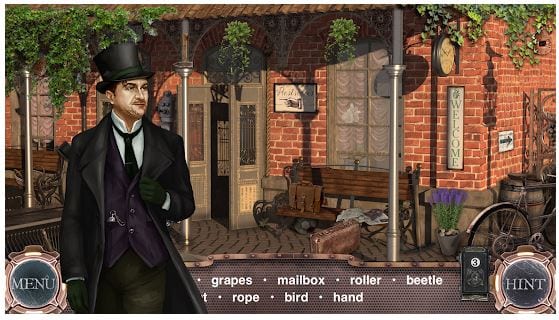 The main screen is a roadmap with locations marked on it. They are locked for now, but your progress through puzzles and quests will unlock them. You can see your location on the map as well.
Are you impressed by the exquisite graphics of the game? ake your pictures look similar by using apps that can turn your pictures into sketches.
To start playing, tap the blue Play icon in the lower right corner. Do not worry: there are hints for you on where and why to tap, so you can start playing right away, even without going through the tutorial. At the bottom of the screen, there are the items that you need to find in the location.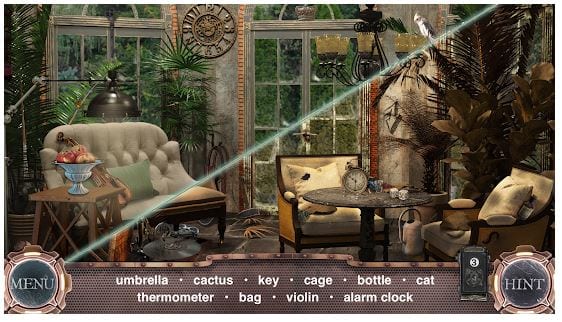 To highlight one of the objects you need, tap the Hint button in the lower right corner. While searching, you can zoom in on the picture. Besides, various quests and puzzles are hidden at the location: find and go through them, increasing your score!
Use the Menu icon in the lower-left corner to
exit again overviews your roadmap. You can click the little icons at the bottom of the roadmap to adjust the sounds and music, rate the app or leave feedback, go shopping, view your Time Machine Collection, select the app's preferred language, and explore more hidden object games.
pass through any level to the next challenge. You can do this with a single tap by watching a short video if you are stuck in this location.
get to the store (there you can buy additional options like No ads, Instant hint etc.)
watch more hidden object games.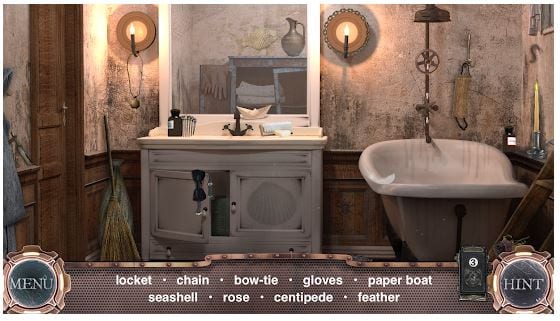 Time Machine's graphics are amazing: detailed, realistic, high quality. This is a huge plus over most smartphone apps! The app's interface is intuitive and straightforward.
And if this game seems not enough for you, go and try the best horror games out there.
To sum up, the Time Machine app is just MADE FOR YOU if you appreciate fascinating plots, finding hidden object games, puzzles, and a tremendous mystical atmosphere!