MultiZic Quiz is an awesome music guessing game that has most of your favorite artists!

You may also like: 7 Best Draw And Guess Game Apps for Android & iOS
When you enter the game you'll be introduced to the rules.
There are four modes: Artists, Genres, Playlists, and Top Charts.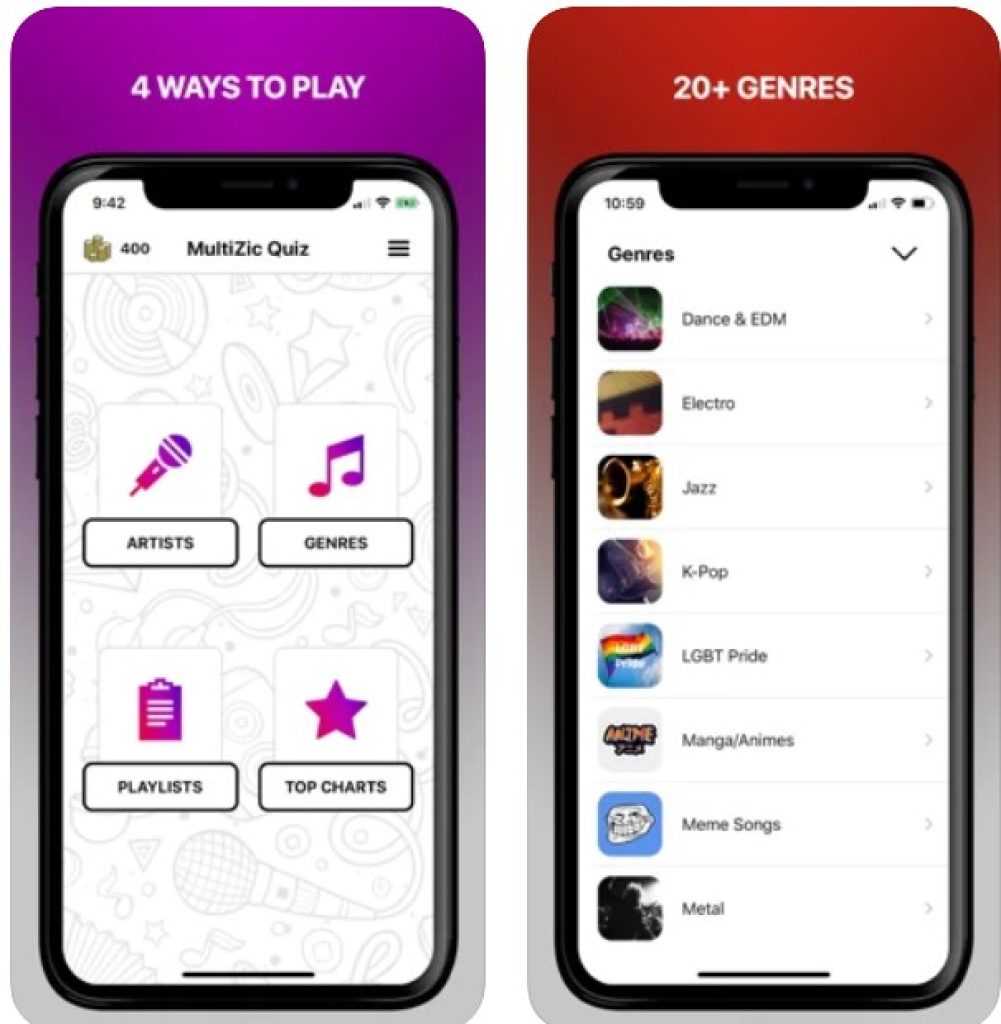 First, the app will take you to Top Charts. 5 songs will be played together at once, it may be quite confusing. But that's the point! Try focusing on one song from the mix. When you're ready to answer, enter your guess in the blank line on the top of the screen.
If you're correct, this song will be removed, and you'll be left with four songs to guess. So, the game gets easier as you play. If you're stuck, you can reveal one title for 100 coins, or by watching an ad. You'll earn coins every time you succeed in guessing the 5 songs.

You may also like: 8 Best Word Games With Pictures for Android & iOS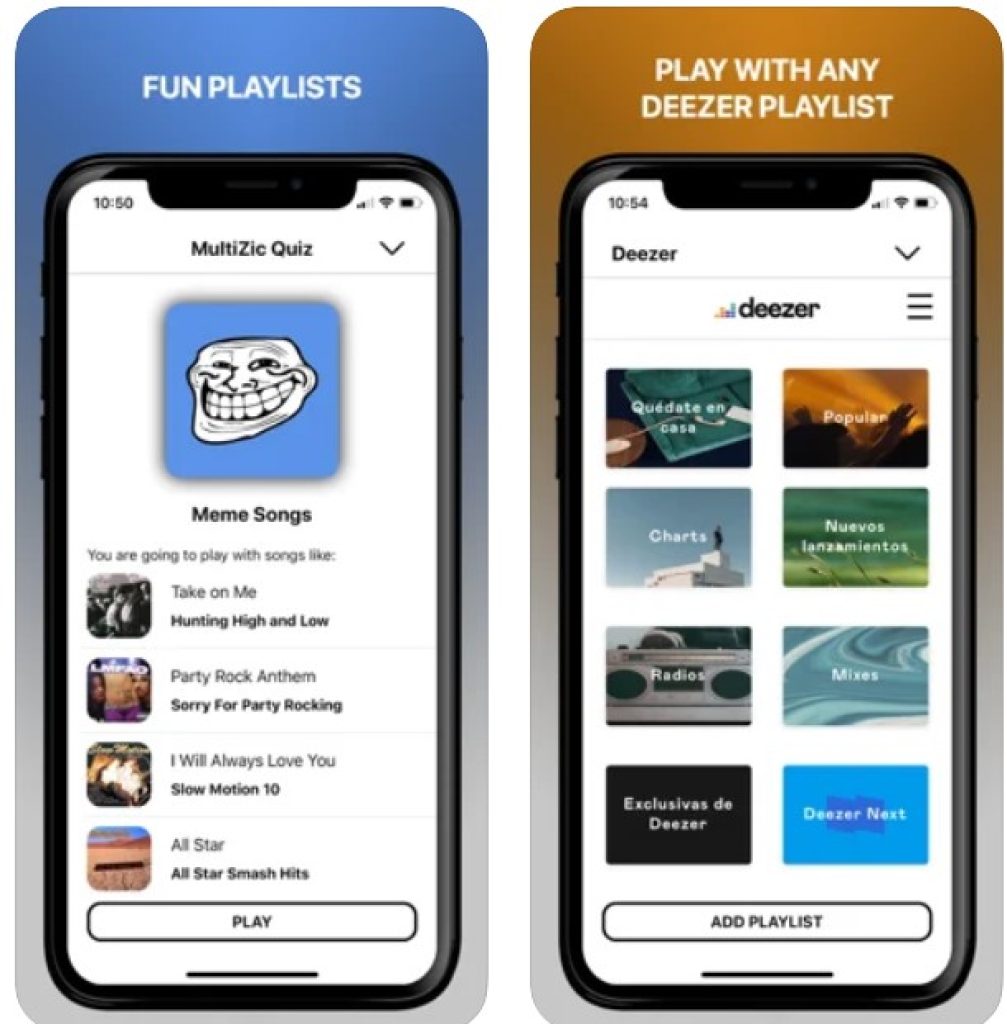 All the other sections of the game work the same way. There are over 40 popular artists and more than 20 genres to pick from.
If you click on the hamburger menu on the top left, you will see an option to "Check leaderboard". You can compete with your friends or random people from all over the world. If you need to review the tutorial you may do so by pressing "How to play".
Overall, MultiZic Quiz is a high-quality entertaining game with an intuitive user interface, and, most importantly, famous songs!

You may also like: 10 Best & Free Guessing Game Apps for iPhone and Android