Wanna join the intriguing geocaching community? This article got you covered!
We've reviewed the best geocaching apps for iPhone & Android for you to try. These apps let you go on a fascinating in-field adventure with nothing but your phone. You'll get to pick caches to go after, and the apps will coordinate you with GPS. Most of the apps cover offline navigation, so you'll get to treasure hunt wherever you are. Take a look!
What is geocaching?
Simply speaking, it's a real-life treasure hunt game where people look for multiple hidden objects and caches. It's also similar to the good-old hide-and-seek where seekers get clues on where the treasures are.
In order to find the cache, seekers use GPS tools and follow the routes left by other users. And if you do everything the right way, the map will lead you to the treasure (if someone won't get there first).
So what these treasures are, exactly? Well, it can be anything, really: trinkets, medallions, and other small items that get traded in between the players. The overall experience is really fun and addictive, it's a full-on real-life adventure.
You may also like: 11 Best Camping Map Apps
Geocaching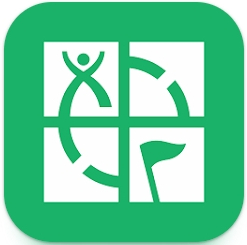 That's an official geocaching app you can use to join the adventure.
If it's your first time going scavenger hunting. This app is a perfect choice, cause it features everything you may need. However, since the paid pack is there as well, the free one has its limits. But you can still go search for treasures and find cash without spending a single coin.
The app lets you scour for prizes based on their location, code, and type (which may rather be traditional or event). You'll get to view the difficulty of each cache and connect with the player who's placed it.
Plus, you'll get to share the treasures with other users and mark if it was discovered or not. The paid pack unlocks more types of caches, offline maps, and off-road modes, which is fun.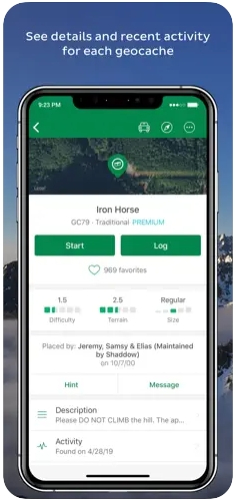 C:geo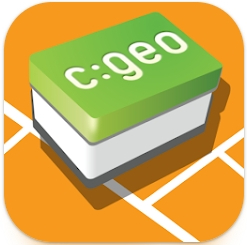 It's a free app that covers some fun tools you wouldn't get in the official app.
Although the UI may not be the prettiest one of all, the functionality makes everything worth it. The app lets you manually pick the caches you would like to go after. You'll get to filter the treasures by reach, class, difficulty, and more.
Once you've picked all the unneeded boxes will disappear from the map, so you won't get distracted. The app also lets you select an additional navigating tool like a compass, an extra map, and so on.
Plus, the app has offline map support, so you'll be able to get to the destination point even in the dead spots. Of course, you'll only be able to log the treasure once you're online, so keep that in mind.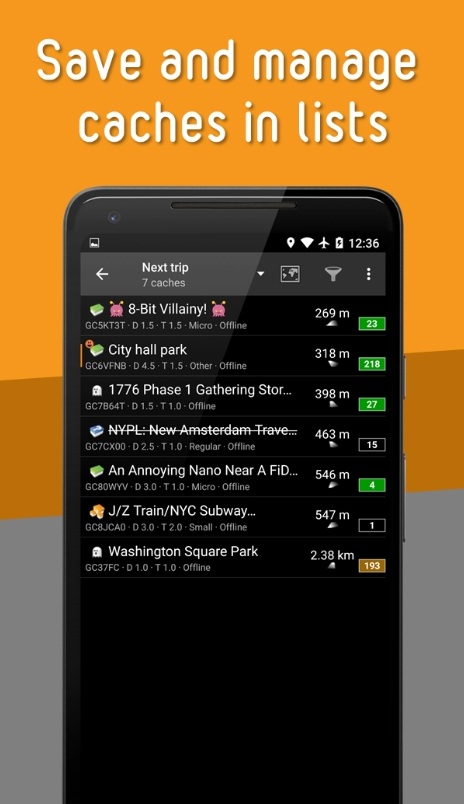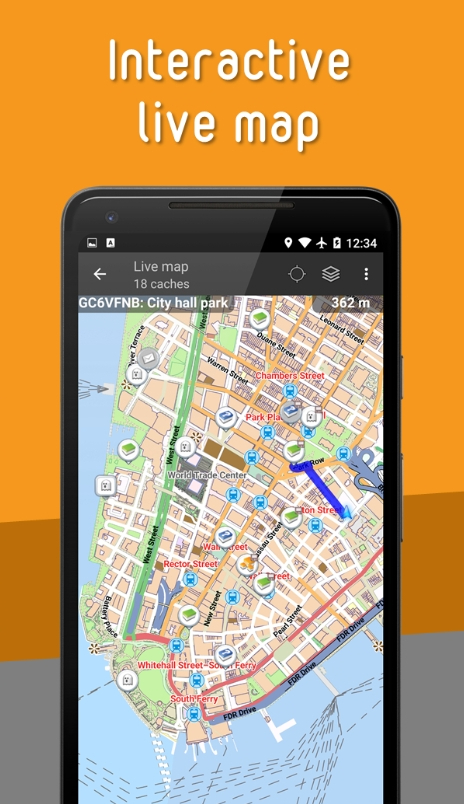 GeoCaches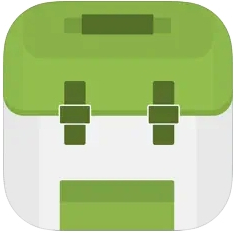 Next, there's a handy app that is perfect for beginners. In case you don't want to get confused by the abnormal amount of filters, this app is the one. The only thing you can adjust here is the type of map, really.
It doesn't come with a bunch of settings, and you dive into the treasure hunt right after downloading. You'll still be able to filter the catch by size, complication, and landscape lvls. The lower the metric is, the easier the catch is to find.
Usually, the biggest treasures are quite difficult to get to, but it's not always the case. The app also provides you with some additional info such as a definition, logbook, clues, and more.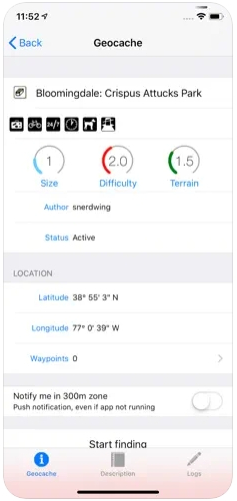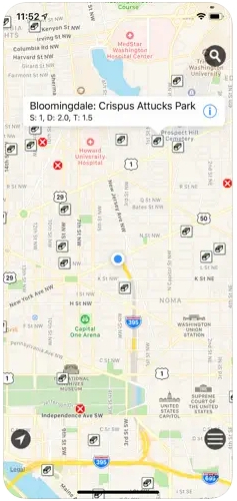 TBScan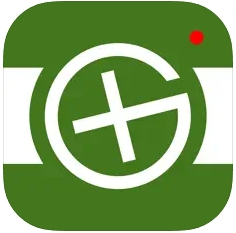 That's an assistant to level up your geocaching exp. It lets you easily find and log treasures with no effort, which makes an overall experience a lot easier.
You'll get to log the treasures and items on the go without the need to type in the tracking code. The app comes with a scanner, so it gets done automatically in just a few secs: just point the ca at the code, and it's done.
Once you scan a trackable in the cache, the app will show you its mission and coin of it. You'll get to discover and save multiple things at once, and the app works fully offline, which is always nice.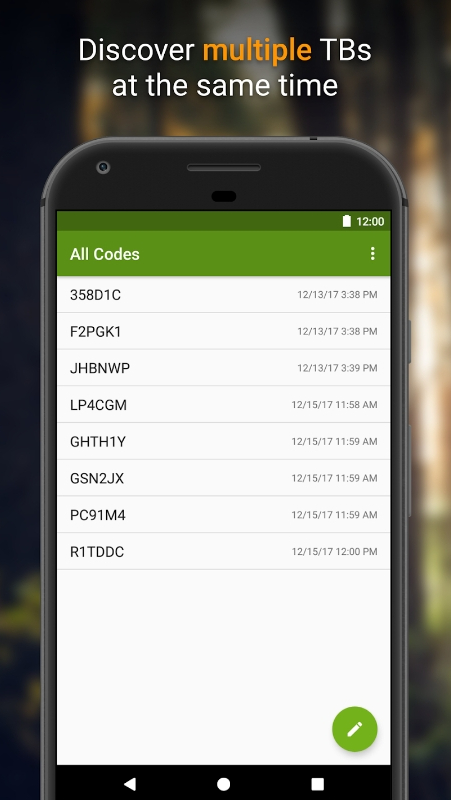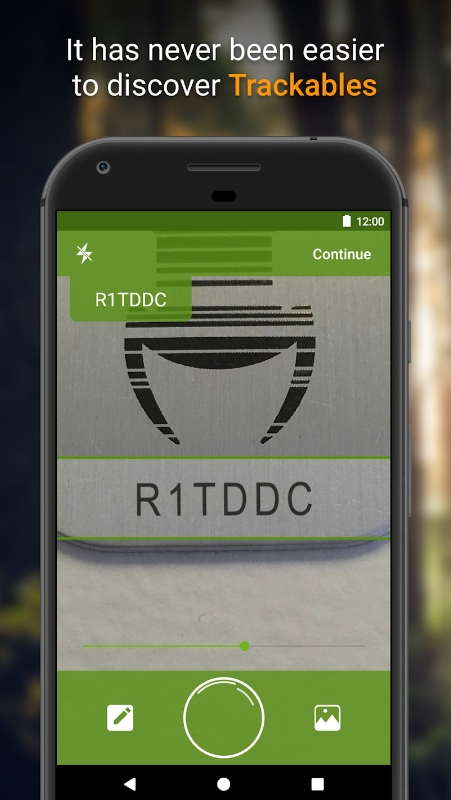 Locus Map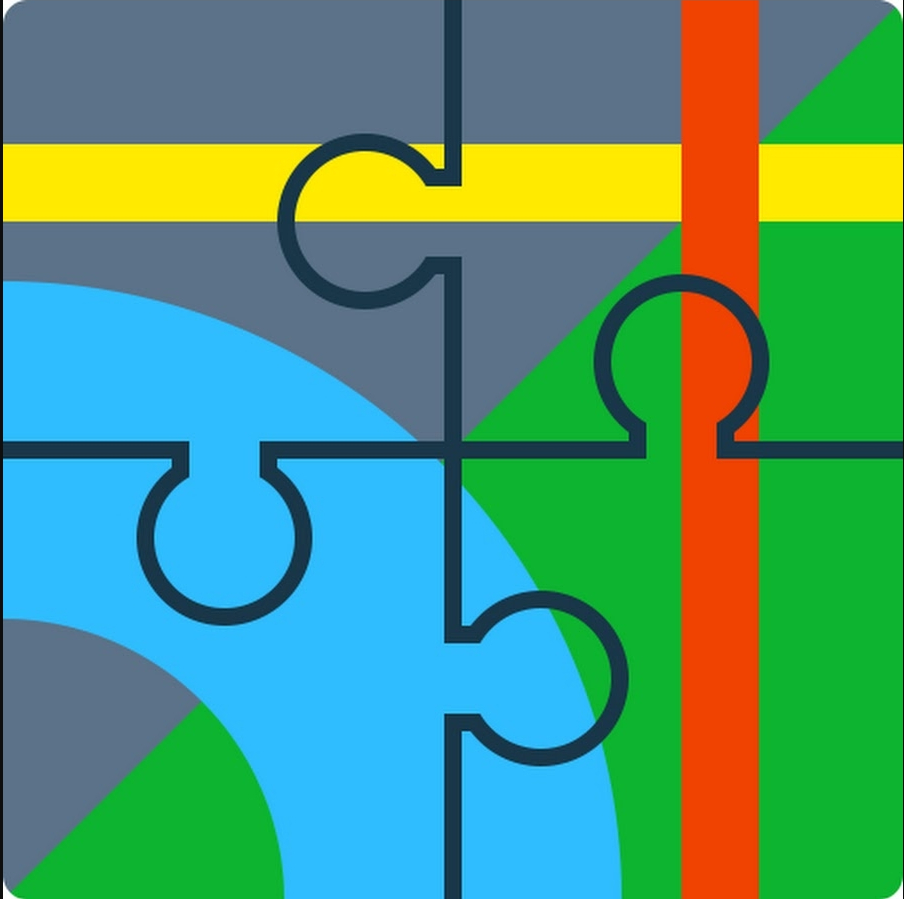 This is an app that lets you get the most out of your geocaching exp. It should be said, the app is originally made as a trip planner, it just happens to have some treasure-hunting tools.
The app comes with flexible maps you can use for treasure hunting and route planning. You'll get to easily load the route from any other app, share your tracks and record them with all the required stats (like speed, height, distance, and so on).
Plus, the app lets you browse geotagged photos right on the map and make routes to them. The navigation tool runs offline, so you'll be able to follow your path no matter what.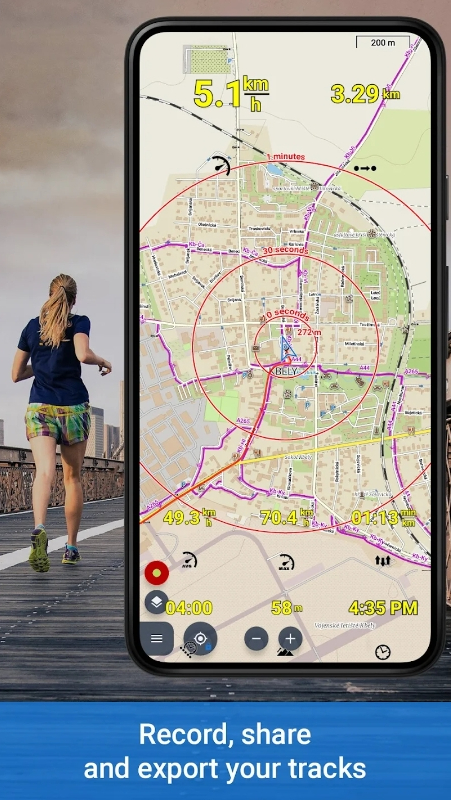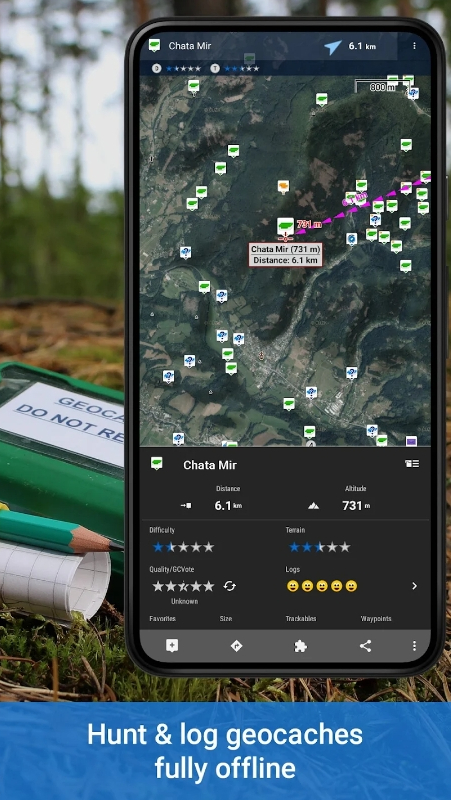 Check also: 15 Free GPS Tracking Apps
GCDroid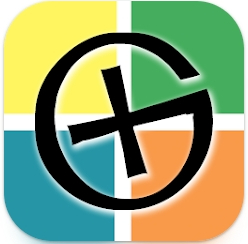 It's a one-stop app that comes with an offline mode. The app easily integrates with other services and cloud services, so you can easily log all the essential info.
You'll also get to merge multiple databases into one and add custom log notes if needed. There's a search mode that lets you see all the unfound caches right away. But if that's not your point, you may view all the caches, including the found ones.
You'll even get to view the source of cache pages, which is great for puzzles that usually come with some hidden hints. The app has a paid version that turns off the ads, but you can use it for free for two weeks or so.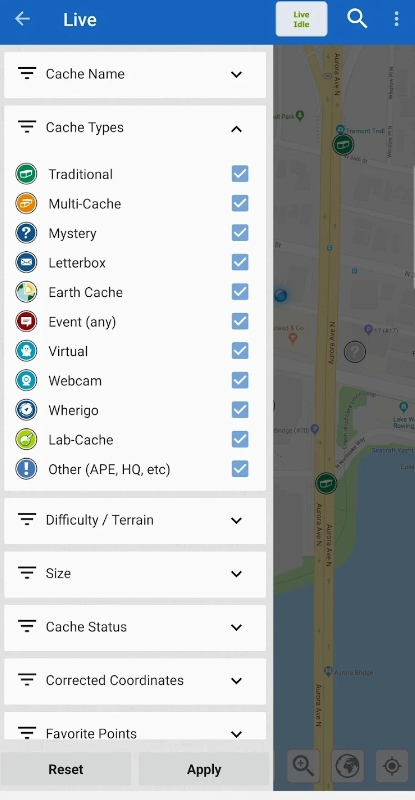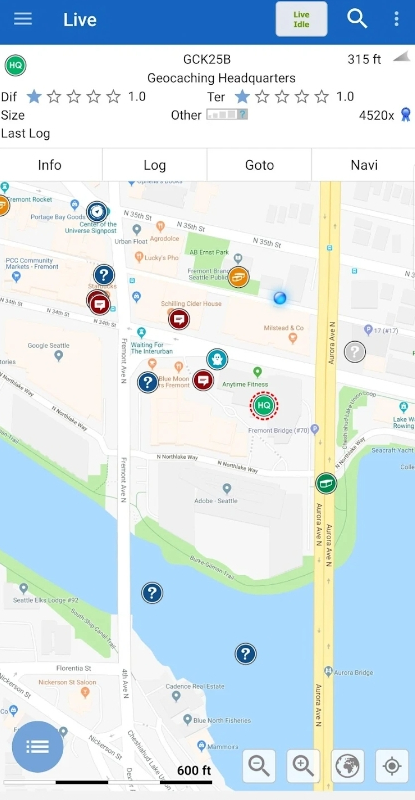 GC Wizard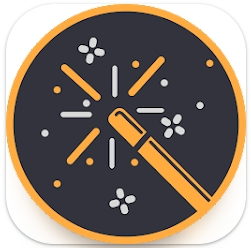 This app is a different breed. It's not exactly a one-stop one, it's more of a companion. But you'll surely want this app on your hand when you go scavenger hunting, especially if your hunt includes mysteries and puzzles.
The main goal of this one is to help you solve all kinds of in-field riddles. It covers a bunch of formula solvers for codes, cryptography, geographic calls, and more.
There's a multi-decoder that gives you various interpretations of an unknown code. Plus, there are over 100 symbol tables you can use to decode images, riddles, and all that. Each tool comes with a manual, so you'll quickly figure out how to cope with it.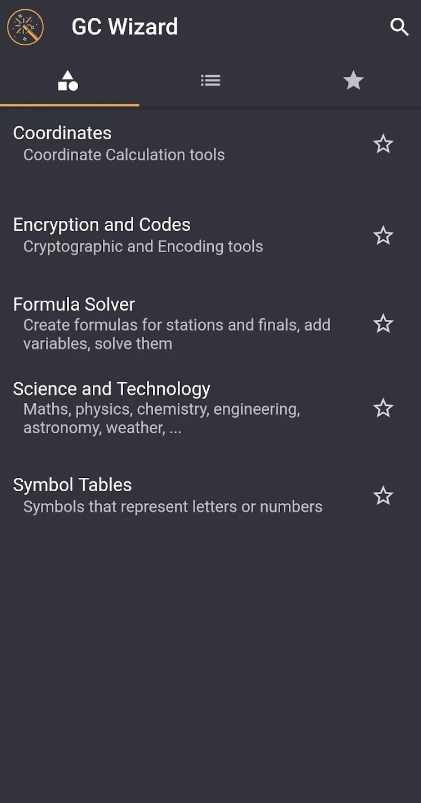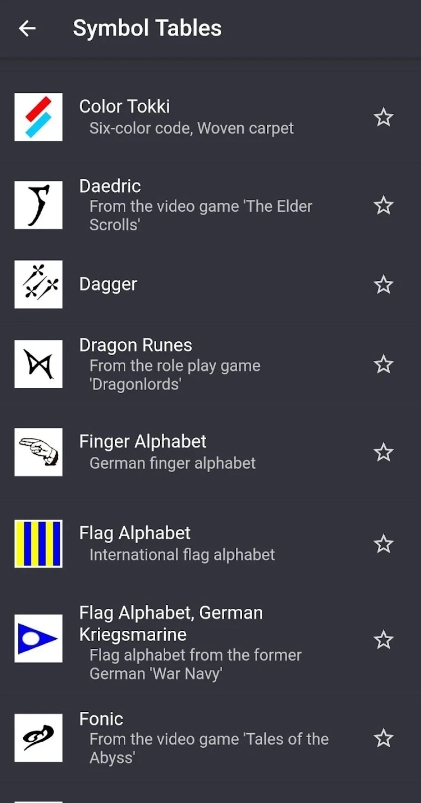 Cachly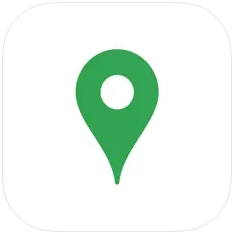 Here's a neat app that lets you quickly find the next treasure hunt adventure. Yes, the app is not available for free, but you can get it with a one-time charge, without the need to do it every month.
As for functionality, the app covers all the essentials. It shows you all the nearest caches to go hunting for and covers in-depth search filters to specify your requests. You'll get to filter the treasures by difficulty, distance, and more.
Plus, the app covers offline maps, so you'll be able to follow the path no matter what. The app also lets you hide treasures you've already discovered to avoid confusing other players.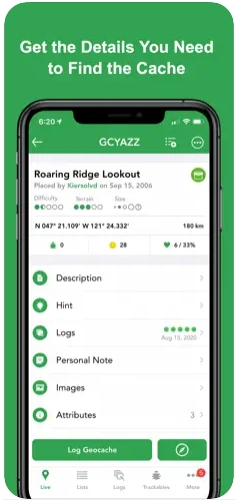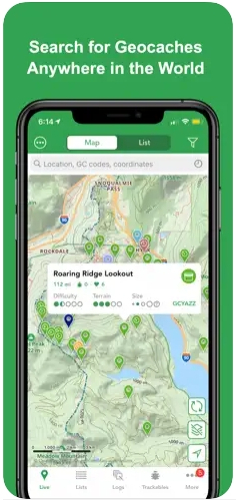 Munzee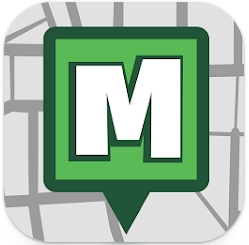 This next app will work nicely for both beginners and experienced geocachers. It's a full-on in-field adventure where you need to go scavenger hunting and earn in-app rewards for it.
So if you wanna diversify your geocaching exp or wanna start with smth more simple than a regular hunt, this app is for you. The app covers both real-life and in-app rewards and stickers you could find and earn, so you won't get bored.
It also lets you scan multiple QR codes to unlock in-game creatures and collect some cool stuff. The app covers a built-in map with an offline mode, so you're all the way covered.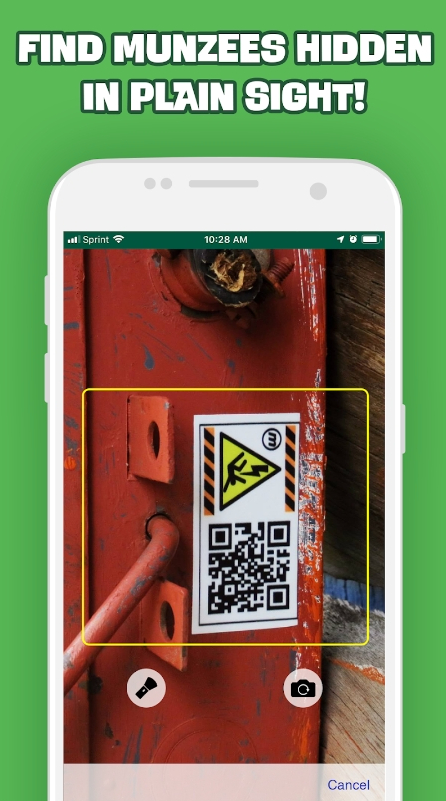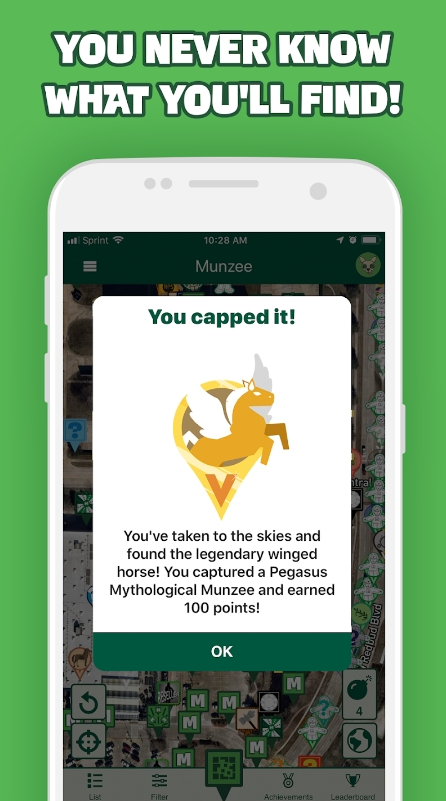 Looking4Cache Pro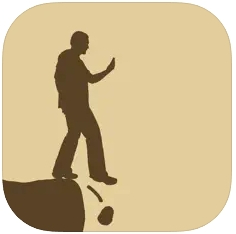 It's an app that lets you dive into the world of scavenger hunting. For now, it covers over 2 mill geocaches around the globe, and the number keeps growing day by day. At this point, you'll be able to search for a nearby box wherever you are.
Each cache includes the info of the last log, the waypoints, image hints, and way more. You'll get to store all the treasures you've found within the app and log GPX files in a few taps.
The app provides in-depth maps with multiple layers. The map mode runs offline, so you'll be able to use them in dead spots or foreign countries with no effort.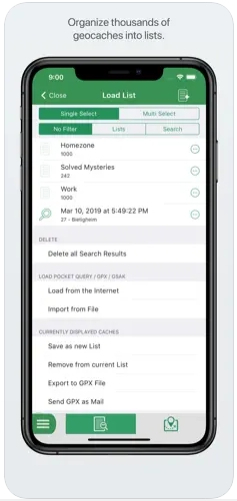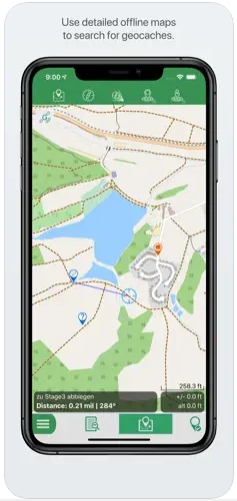 You may also like: 11 Free Hiking Apps
Adventure Lab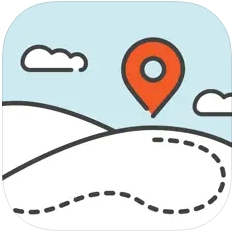 And lastly, there's an app that lets you explore your surroundings by going scavenger hunting. Sooth to say, it's more than just a geocaching app: it lets you discover landmarks, find secret gems, and participate in local adventures.
It's a great choice if you're looking for a unique way to spend time with your fam and friends and if you're not quite familiar with such events yet. The UI is simple, and you'll quickly figure out how everything works.
The mechanic is simple: you open the app, and the app shows you the nearest adventures in the area. Some adventures are pretty quick, others consist of multiple stages, so there's smth for everyone.