Outdoor adventures can be really exciting! Going hiking with your family or friends, you are likely to get a great experience. Hiking can be different – just go to the nearest forest for a weekend in a trailer or think of a really difficult mountain route for a few days or even weeks. If you've never been hiking before, it's time to start.
A lot of help can come from special sources or an experienced person. However, there may not always be a specialist among your acquaintances: in this case, you will have to look for information on the Internet.
If you want to protect yourself during the hike, as well as not to get lost and not get into trouble, you will need a guide or escort. Surprisingly, even for this purpose, many interesting applications with useful information have been developed.
Electronic maps, for example, will always help you navigate the terrain, while apps with a guide on how to create nodes will help you set up your tent. By installing this utility, you will feel more confident. We've found 11 best and free hiking apps for your smartphone.
AllTrails: Hiking, Running & Mountain Bike Trails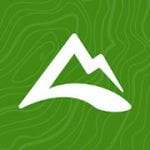 Whether you're looking for a great place to camping, hiking, or even a complete tourist itinerary, AllTrails can help you discover new places.
A huge number of different national parks, bike trails, and even other interesting places are included in the catalog. The entire route map is shown based on your current location, so you can see the nearest place you can go to.
Most importantly, AllTrails is a whole community of travelers. All routes are created by them – so each route you take has already been explored by other travelers. You can also contribute to the development of the itinerary and make your own contribution to the catalog of routes that you will be taking.
AllTrails has the largest collection of GPS routes on which you will find the ideal hiking route for your level of activity. Choose whether you want to hike by bike, walk or run, and you can take an outdoor trip. You can also keep track of other users who inspire you.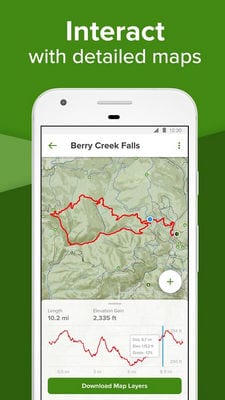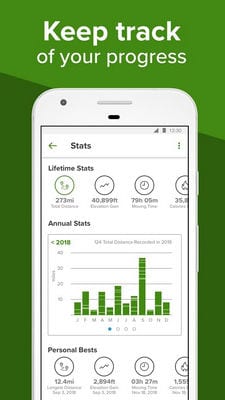 ViewRanger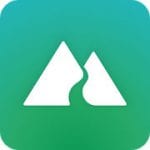 ViewRanger is a complete navigation system that can inspire you to travel. Inside the application, you can find many itineraries that help thousands of travelers discover new routes and impressions while hiking.
Not only will you learn what other enthusiasts do, but you will also be able to share your own travels with the entire community of like-minded people.
At ViewRanger, you can bring all the routes and terrain around you to life. Augmented Reality technology allows you to view the terrain map in 3D. You will also be able to see everything around you that may attract your attention.
Once you start following a route, you will see all the points of the planned trip. You will simply have to follow the directions and also take into account all the details from the guidebooks. Route navigation uses your device's GPS tracking system.
Record your routes and view them in real time so you can see how far you've come. You can even turn on power-saving mode so your smartphone doesn't run out of power while you're on the road.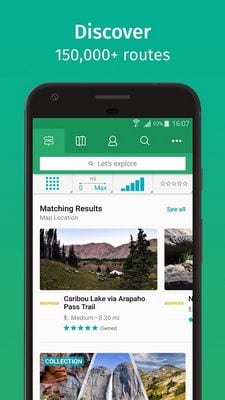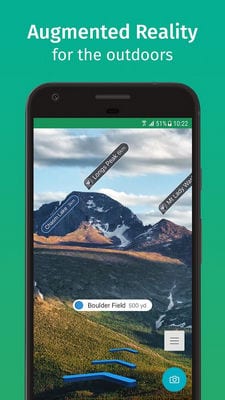 Wikiloc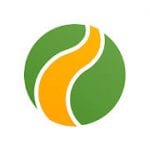 It is quite convenient to use topographic maps offline. You may not use the Internet, especially if it is simply unavailable.
Wikiloc is an active recreation application that requires you to register your own account. This account contains information about your routes and travels – you can share them with other users or friends.
There are over 70 different activities in the app. You can choose one of them and see which routes are available right now. If you do have access to the Internet, you can share your current location with your family.
You can also send them your route if they decide to follow you. For a perfect hike, the app will also give you a weather forecast, so you can pick up the right equipment and items with you. From small excursions to huge expeditions, use the Wikiloc to accompany you.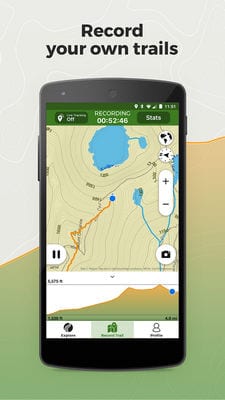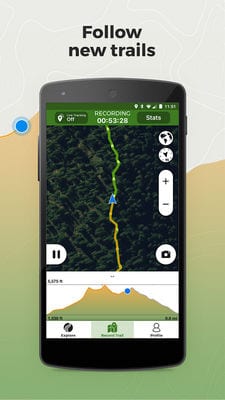 You may also like: 11 Best hiking apps for Android & iOS
FATMAP: Hike, Bike, Ski Trails – 3D Outdoor Maps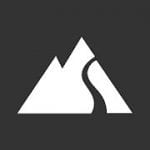 Mountain sports are quite popular among hikers. FATMAP will help you plan the ideal mountain route that suits you in terms of temperament and preferences for recreation.
All your adventures will be recorded in an app that is saved for your memories. All planning is done with the help of the 3D map, which fully replicates the real landscape.
Mountain sports are not limited to hiking. You can enjoy skiing and even whole ski tours, cycling, freeride and much more. In FATMAP all these sports are presented, along with a demonstration of possible routes around the world.
Even if you already have tried and tested routes, you can try something new, described by professionals.
Because the mountains can have snowfalls, snowstorms, and other weather conditions, FATMAP always provides you with up-to-date information on snow depth and forecasts of the weather. The status of popular mountain resorts is also displayed in the application.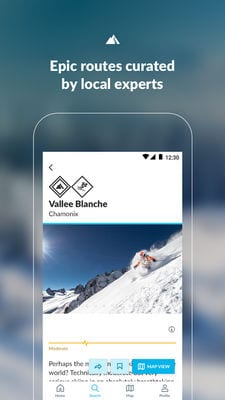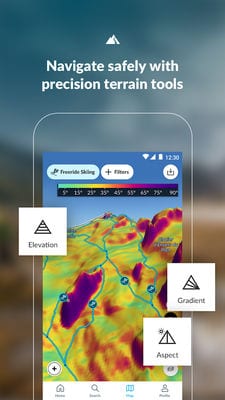 Komoot – Cycling, Hiking & Mountain Biking Maps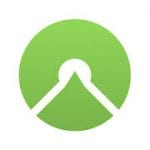 The simplest hike will help you get closer to nature and take a break from the hustle and bustle of the city. Komoot is your key to nature, which will show you every track and path.
Even when you are offline, you will be able to see the paths in your region. Planning in the app includes even the smallest details, given the complexity, distance of the journey, and even the surface.
You can also use voice navigation. This means you won't be distracted by your smartphone screen while you're watching the road. Voice navigation can also be turned on when you are hiking – so you don't get distracted from the environment.
Keep a close eye on what is happening around you at the moment. For adventures in the wild, there is offline mode. It takes into account the roads and already busy terrain around you. Identify your destination and see which major hiking spots you'll encounter – whether it's waterfalls, gas stations, or nature reserves.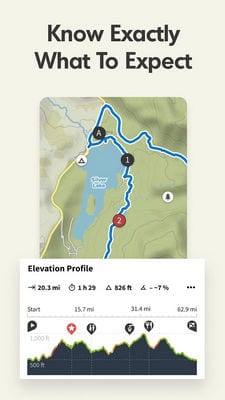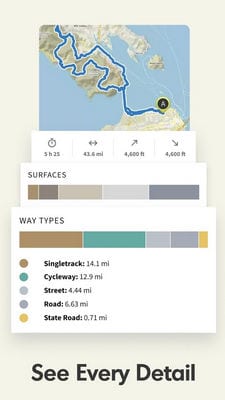 MyTrails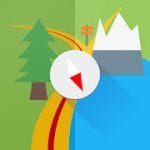 The lack of advertising always attracts users. For example, in the MyTrails application, there is no advertising even in the free version – you will not get annoying videos or banners.
Nothing will distract you from hiking, horse riding or cycling – just you and the route you've planned. The orientation map works on the built-in compass and GPS, accurately displaying the entire route.
Your tracks are displayed with altitude, speed, or even travel time is taken into account. You choose from public online sources that are known and popular around the world. It's also possible to add your sources.
The most important thing is to save all the maps and routes that you plan. So they will not be constantly loaded from the cloud, that is, the battery power will be saved.
When your hike is over, look at everything that's happened to you on the road – an analysis of the journey will help you better think through the details of the roads or equipment in the future.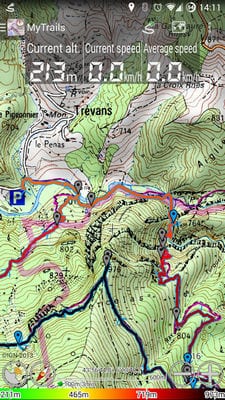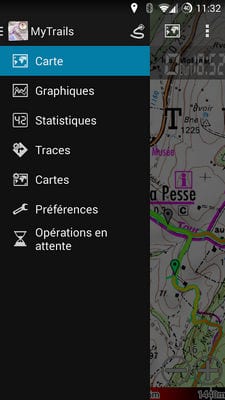 Gaia GPS (Topo Maps)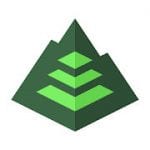 Gaia GPS is an application that was developed for several platforms at once. You can carry out complete planning on your computer or tablet, or transfer the built route to your smartphone for ease of use while on the road.
Gaia GPS is designed to be used outdoors, and many major publications have recognized it as one of the best services for travelers.
Maps can be viewed both online and downloaded for offline access. Back up your maps for easy access – no extra effort is required. It is easy to synchronize data on all devices, as well as send them by SMS, Twitter or e-mail.
All passed routes are recorded using points on maps, as well as there is a possibility to attach photos with geo-tags.
Especially you will be able to keep your own blog, accompanied by beautiful views of the places you have visited. Adjust the settings in Gaia GPS, including units of change and even coordinates.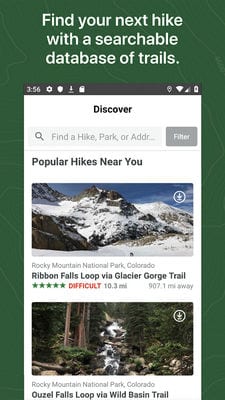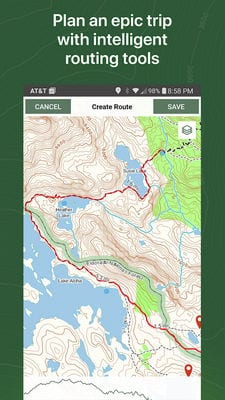 PeakFinder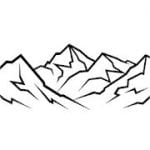 PeakFinder allows you to try yourself as a professional climber. With your smartphone! Here you can explore many popular mountains, hills, and mountain ranges – all in a panoramic view.
In fully standalone mode, you'll be able to explore mountains all over the world. In fact, you will fly like a bird over the tops watching what is happening.
The PeakFinder uses a compass and motion sensors for your movement. Wherever you are, the application does not collect your data. There is a special function "Show me" for visible peaks – it shows those peaks that you can see even from the plain.
Every day new peaks that you have not yet studied can be added to the catalog. Use special modes to view all the mountains around you within a certain radius. This way you can understand which of the peaks you would like to visit the most.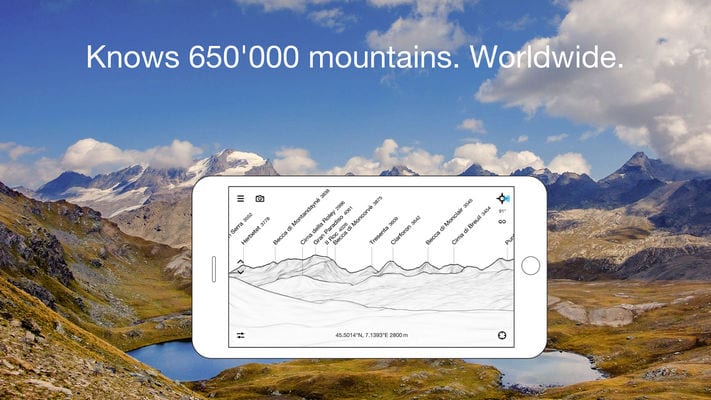 OS Maps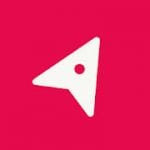 Great Britain is not the biggest country, but it has many picturesque places. OS Maps will tell you exactly where you can see the most beautiful scenery and also plan your hike in digital form.
The rich functionality of the app will tell you absolutely everything about outdoor activities. For more information, you will need to purchase additional subscriptions or features that will allow you to observe with the help of air photography.
Premium subscriptions will, of course, give you more useful information. For example, an offline map and even a route record are immediately available. You will be able to track how fast and at what point you reached your destination.
Augmented Reality will help you build a route in advance – so you can navigate through the most beautiful or interesting places. You will see everything that is nearby – hills, streams, and towns. You will need to keep your GPS on at all times – this is the only way the data will have the right accuracy.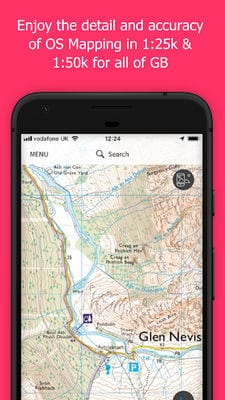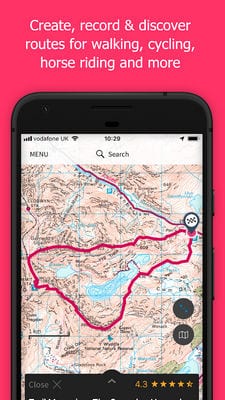 You may also like: 15 Best running apps for Android & iOS
Windy Maps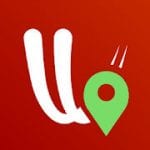 Windy Maps will help you to visit the whole world, find routes, and plan future travels. Even without an internet connection, you will be able to reach your destination with a voice track.
Simply upload a map of your region or entire country to your smartphone memory in advance to follow it anywhere. Your maps are stored in a separate folder, where you can also highlight your travel destinations and their routes.
Windy Maps relieves you from having to buy a bike or car navigator. The app shows you the routes in detail all over the world, taking into account whether you are going to travel by bike, ski, or something else.
Go out of your city to see the real world. Look for the most interesting places everywhere you go or dream of going. Travel routes are separate and you will know that there are other travelers here. For cars, speed limits and traffic rules are also shown.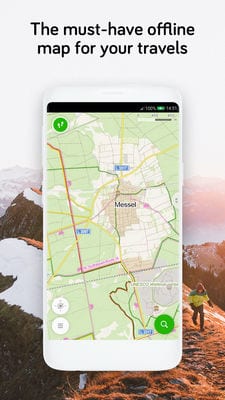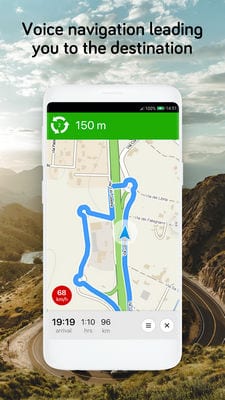 Knots 3D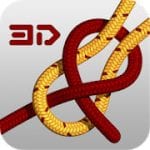 Any hike involves setting up a tent – of course, if you want to get into nature. In order to set up your tent correctly, make a hammock, or even secure something with ropes, you will need to know certain knots.
Knots 3D is a complete guide to creating different knots of laces and ropes, which you will tie with just one finger (of course, with proper training).
In total, in the application, you can find more than 140 knots, which have their own history. They are divided into categories and types – you'll find exactly what you need right now in no time.
All training videos are presented in the form of instructions with animations. You can pause or change the video speed for detailed learning. Look at the node from all sides in 3D mode – you'll soon become a professional in node creation, all you have to do is practice with Knots 3D.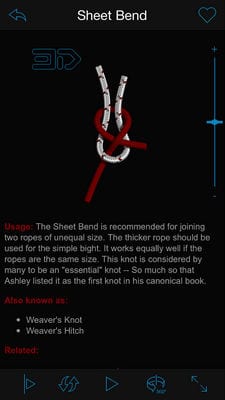 Depending on which type of hiking you prefer, you'll need different information. For mountain hiking, it's best to go with tracking, so you can come back at any time, for weekend hiking you need to go with knowledge of tent setting and campfire.
Probably one of the important factors is autonomy. Of course, a paper map can be used anywhere, but it will not be possible to take into account the details. We recommend that you install several tracking applications or maps on your smartphone before any hike, which will help you in case of an emergency.