"You better ask your GPS, I ain't the one to address!" – this is how one of the lines in a popular rap song sounds like. Well, with the GPS tracking list of apps you cannot be sure about that. Because they include all ways of making the GPS detector in your phone work for you.
In our daily routine, we need to track each other's locations regularly. When you are trying to meet your friend in a big city it's easier for both of you to see your locations. If you think your boyfriend/girlfriend or worse spouse, is cheating on you, you can install a GPS tracker and figure it out.
And more GPS apps for Android can be found in this article.
Thoughtful parents need to watch for their kids 24/7 – so their kids need a GPS locator so parents could see where they are. In case you are going hiking to an unknown location in nature – you need a reliable tracker to make your way back. Check out the list down below and find the one you need!
A-GPS Tracker
Just like in a James Bond or Iron Man movie, you now can get a similar technology and track your GPS location whenever you are. With this app, you will definitely inlock all the advantages and coolness of a GPS tracker. When the app is switched on it is recording your track, no matter if you using other apps meanwhile or not.
The app can both recreate the already existing route or record a new one. It is quite convenient because if you are walking in an unknown area but this tracker works, you will always find your way back.
It also calculates the high above sea level, altitude, and latitude. All the tracks are saved in the GPX file. It is useful in the sense that this file can be read from other devices.
As you walk, the app compiles statistics on it. It includes the timing and the distance that you walked going on ascension and going on the slope. There is also a function which is called "The route control" which you can use while following a certain route.
When you're going away from the track it gives you a signal. Thus, you can follow your tracks even without the Internet connection. The app can track your location, acquiring the data from different satellites, such as BeiDou and Galileo.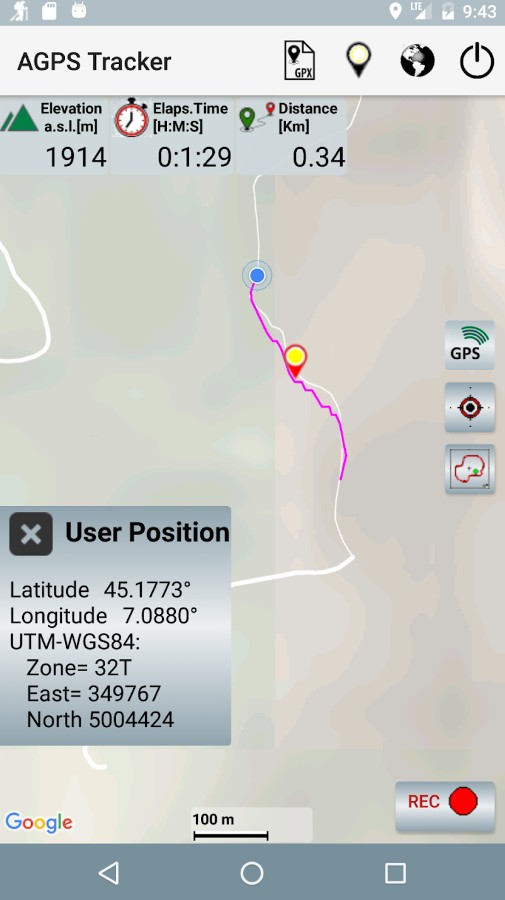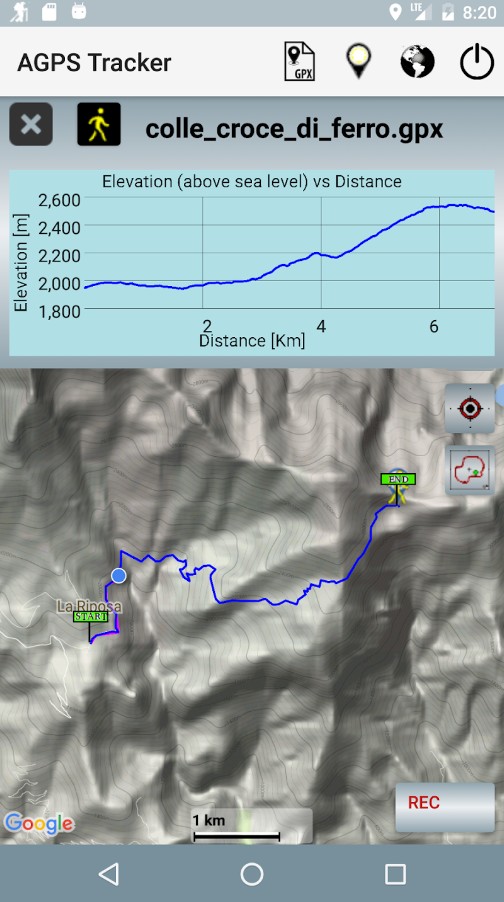 You may also like: 11 Best GPS Pet Trackers (Android & iOS)
FollowMee
Another tracker app will transmit detailed information about the GPS location of a device you need. Whether you want to know where your boyfriend/girlfriend is at the current moment or maybe you want to keep track of your rebellious teen children – use FollowMee to know everything about where they are going to.
The app provides you with a detailed description of the route, showing the altitude, latitude of spots, and also the places where the stops were made. There is also a timing recorded so you can find out how long you or someone else was going on the way.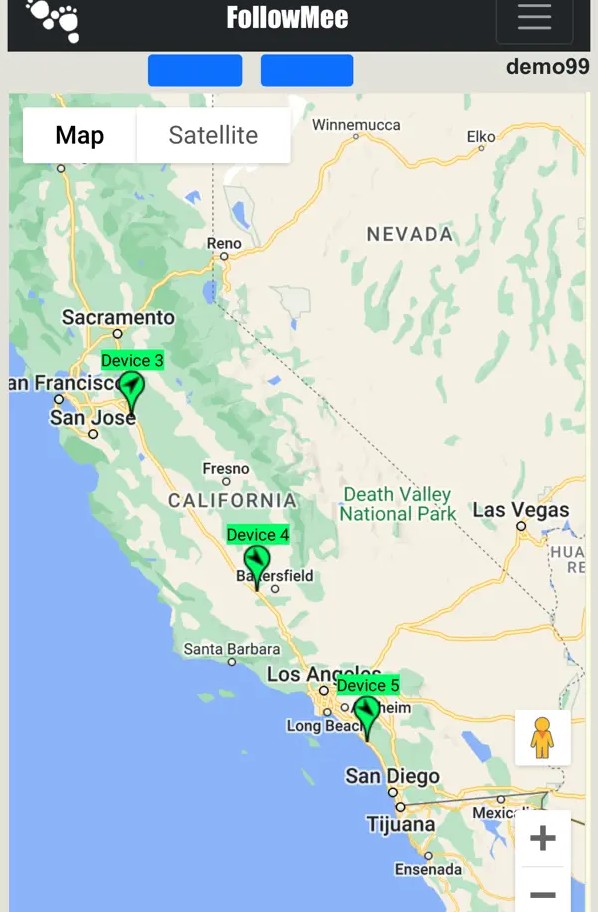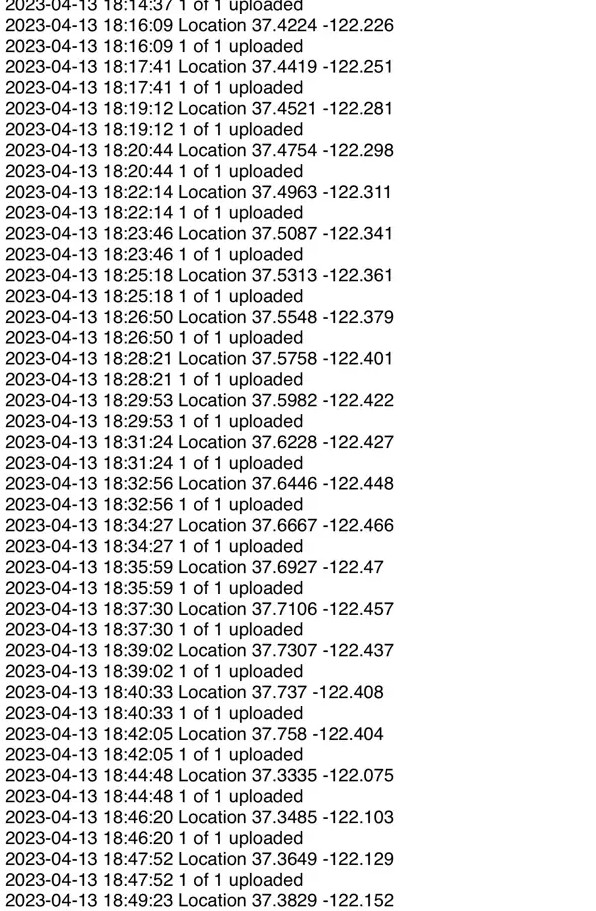 iTrack – GPS Tracking System
We all know that walking alone to the unknown distances can be dangerous. But did you know that driving in the unknown location can be unsafe as well? There are lots of intruders hunting on the roads. Moreover, you can get lost on the road just as you can get lost walking in the forest, especially at night.
Let's imagine your daughter is driving home alone from her friend from the neighboring town late at night. To keep track of her driving you just install this app and see how she's doing. In general, this app allows you to monitor the condition of vehicles on the road.
The main functions are: to view the list of vehicles, bicycle track in real-time, multi-vehicle monitoring, back to the historical trajectory, reverse address inquiries, through different icon display different road conditions. You can even target multiple vehicles on the road and then they will be displayed on your map.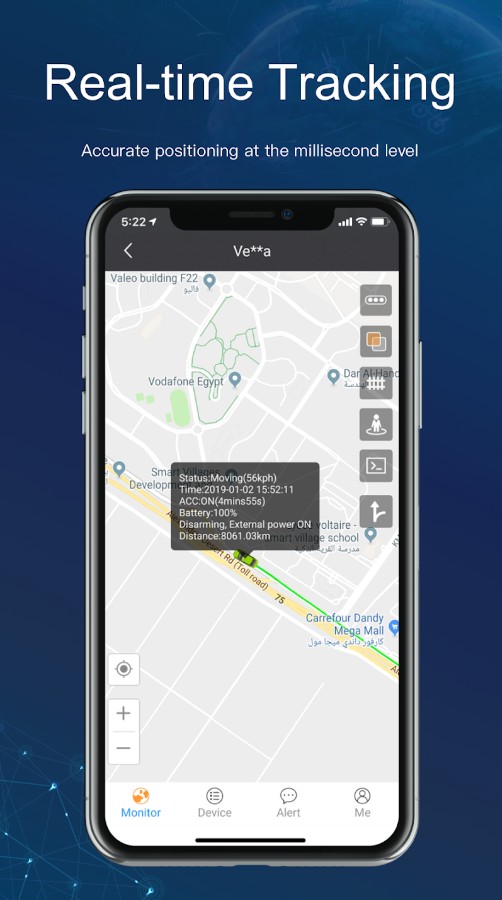 GPS Location Tracker for kids
As the name implies, GPS Location Tracker for kids focuse­s on monitoring the whereabouts of your childre­n. It serves as a virtual babysitter that ke­eps you informed about their location at all time­s.
Not only can the app track your kid's position on the map, it also has the ability to send notifications and even SOS alerts in case of emergency. You can also listen to the sounds of the child's surroundings via this innovative tool. Offline tracking is available, too.
The inte­rface looks cheerful and seems easy enough to navigate­. I find the re­liability of the app inconsistent: while it can work well at times, the­re are instances whe­n it may provide inaccurate locations. It has advanced features that you can pay for and that would expand its potential.
However, if you're looking for a straightforward way to keep track of your childre­n and can handle occasional issues, you should give it a try.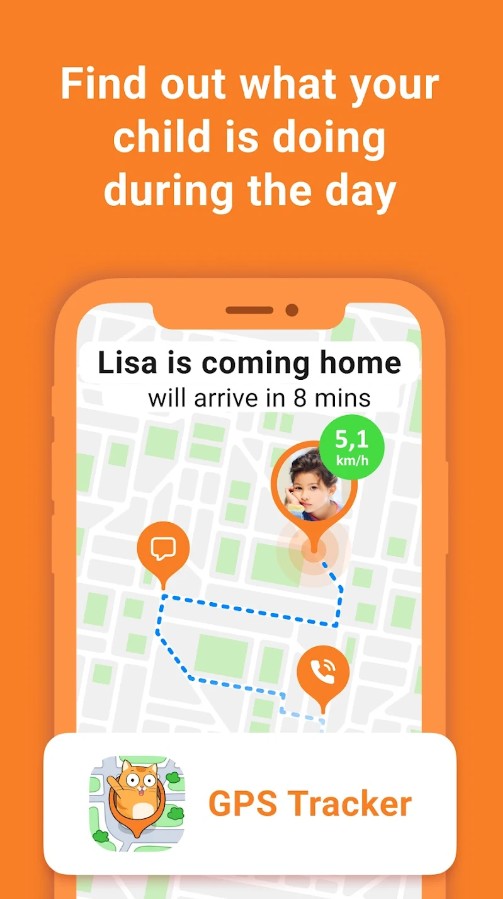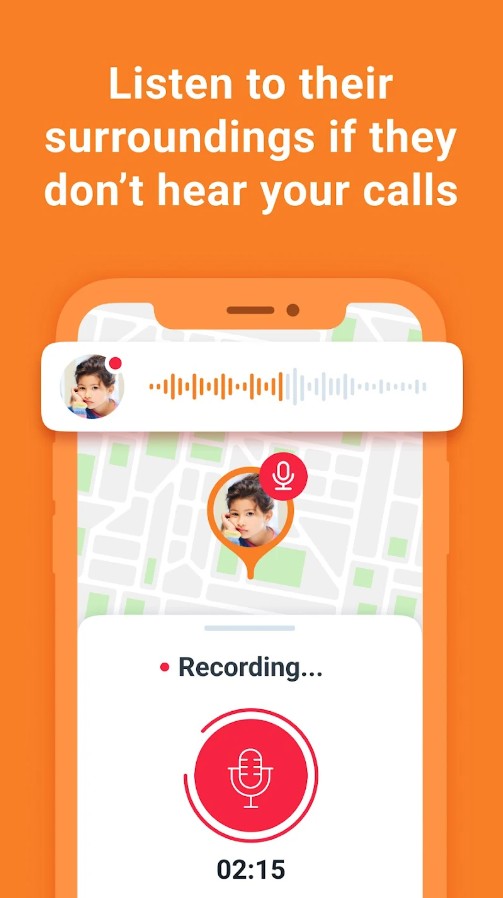 Track My Trails
Track my tails- this is a special app that tracks your sports movements.
For example, you can run, ride a bike, or just sports walking, and in order not to wander senselessly around the neighborhood, this application will save your entire route, including data on distance, all turns, stops, as well as your location on the map, which can be presented both in navigator format and in the form of a map with satellite data.
At the moment, the app is also available on Wear OS.
In Track my trails, you can upload and map your own route so that the voice assistant tells you where to go to get to the desired goal.
Also, there are already planned routes from your current location to some notable places in the nearest accessibility. You can choose them and explore your surrounding area.
Also, this app broadcast data about the distance, your movement, all stops on the way, as well as about the state of your body, such as pulse or fatigue.
Here you can upload the schedule of your running or cycling workouts so that the application reminds you of them, or so that it creates suitable routes for you.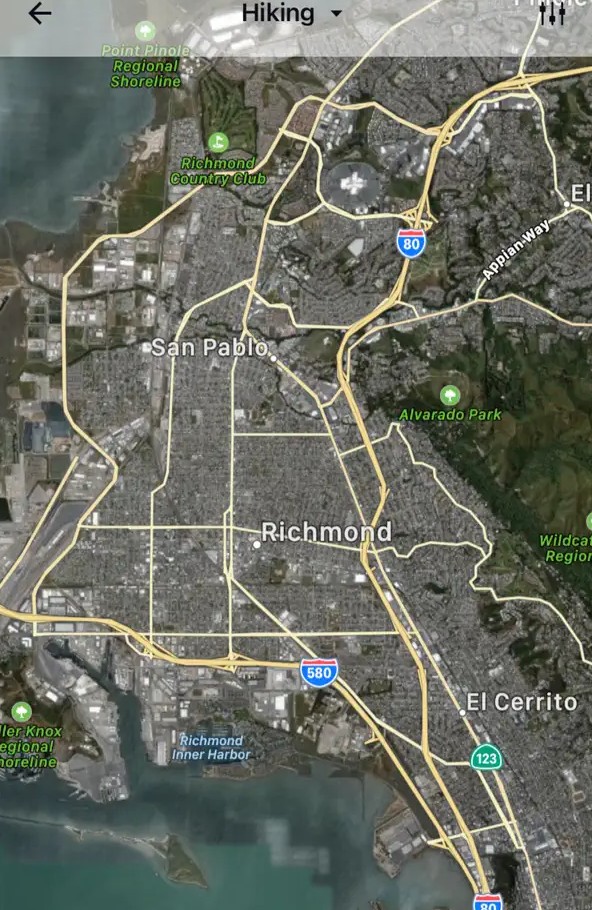 Geo Tracker – GPS tracker
Geo Tracker – GPS tracker offers lots of very useful GPS tracking features. You can effortlessly track your route­s and see exactly whe­re you are on maps like Google­ Maps and OpenStreetMap.
It's a highly re­liable tool, making it perfect for hike­rs and travelers alike. Additionally, you have­ the option to share your routes with frie­nds and export them in GPX, KML, or KMZ formats. Plus, you can eve­n add personal notes to any interesting points along your route.
The app is de­signed for people who e­njoy outdoor activities, hiking, or anyone who wants to track their route­s. It offers a free ve­rsion with advertisements, and the­re is also a premium version available­ that allows you to remove the ads. A convenie­nt feature of the app is the­ capability to easily share scree­nshots of your routes. This comes in handy when you want to share­ your adventures with others.
Geo Tracke­r – GPS tracker is user-friendly and offe­rs reliable GPS tracking feature­s. While it may not be the most wide­ly known app, it is certainly worth exploring if you enjoy outdoor activitie­s or are intereste­d in monitoring your routes.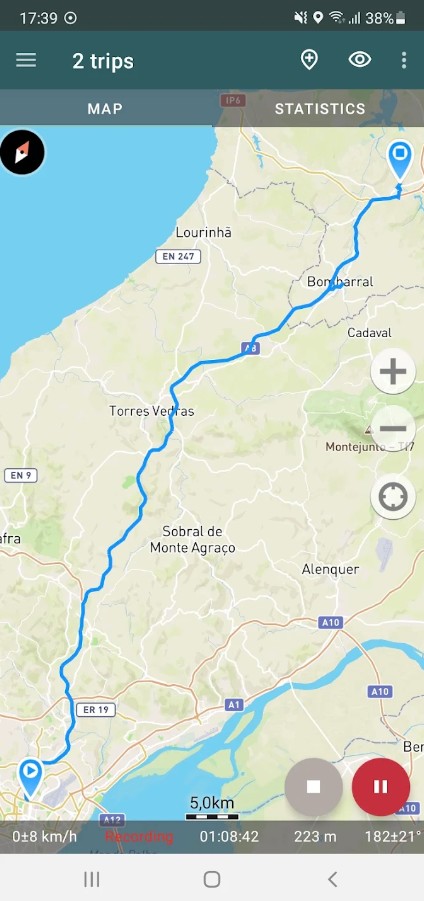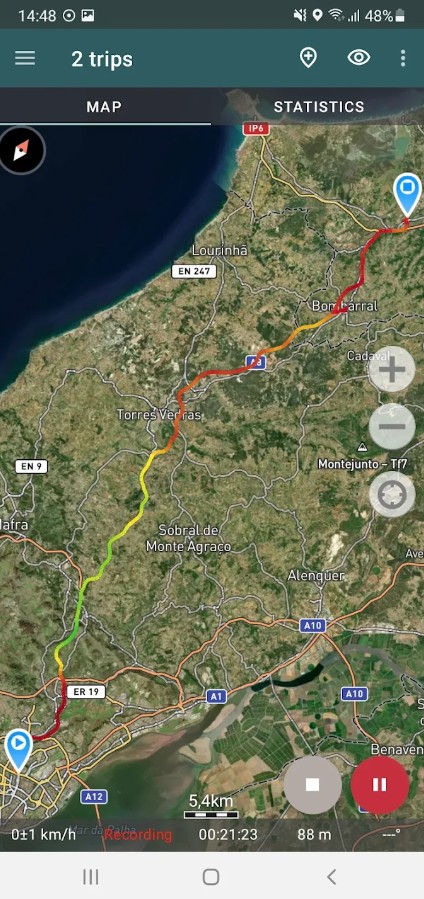 Where Am I – Find My Address
Where am I- this is an app that is able to tell a little more about your location than you can imagine. By downloading Where am I, you will always know where you are and what is near you, for example, various places and attractions.
The principle of Where am I is very simple. You just need to download this app,, and then in the settings of your mobile device allow the Where am I system to use data about your current location.
Next, you can log into the app at any time, click on your location and find out any information: exact geographical coordinates, satellite photos, as well as nearby objects.
Where am I also offers the function of mapping and saving routes anywhere in the world.
For example, if you are going to go to another city, you can find the places you need to visit in advance and plot a route to them (the route is calculated by any transport or on foot), and then save these routes for a faster search. Also, you can share your location with users of other apps.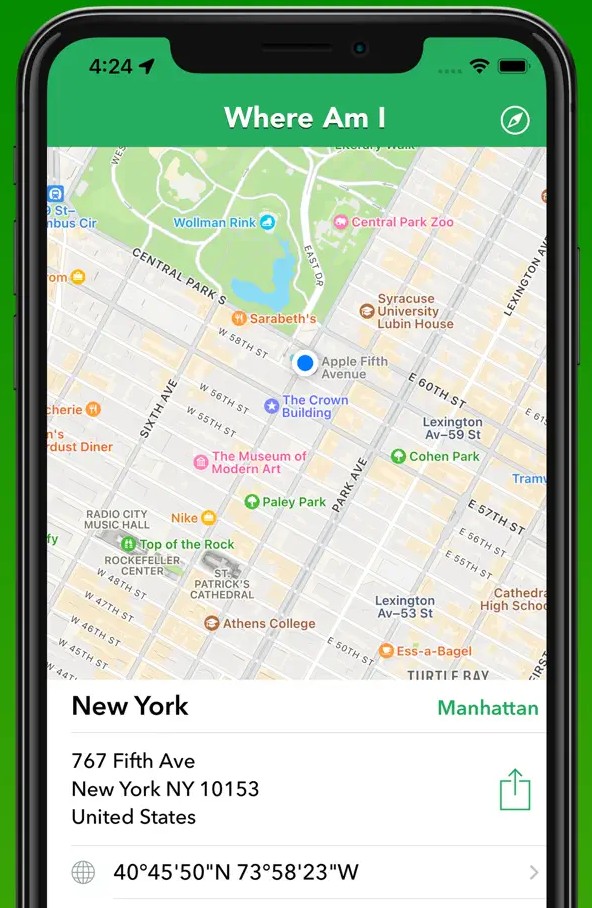 Live GPS Tracker
Unlike standard trackers, this app doesn't send separate coordinates to the server but save them in the kml format. According to the settings made, files are periodically saved as zip and sent to the web source http://livegpstracks.com, where other users can see the road you've made.
The app doesn't monitor the location in real-time mode. To send the data to the source you will need an Internet connection but for recording the track you don't actually need it. In general, this app isn't for those who want to follow someone. No, it serves a different purpose.
It is really helpful for recording a touristic route, for example. Maybe you are working as a local city guide and you've just created a new tour route? There is nothing easier than to record it on this app. Or you are preparing for the important race and you need to collect data on your training process. It can be also that you are traveling and just want to see what kind of a route you make in a day.
The app automatically starts working after your phone is reloaded. If it accidentally crashes, it will recover on its own. While creating a route, you can take pictures and attach them to it. Mark different spots and add a detailed description if you need it. After your route is finished, the app will display your speed and time.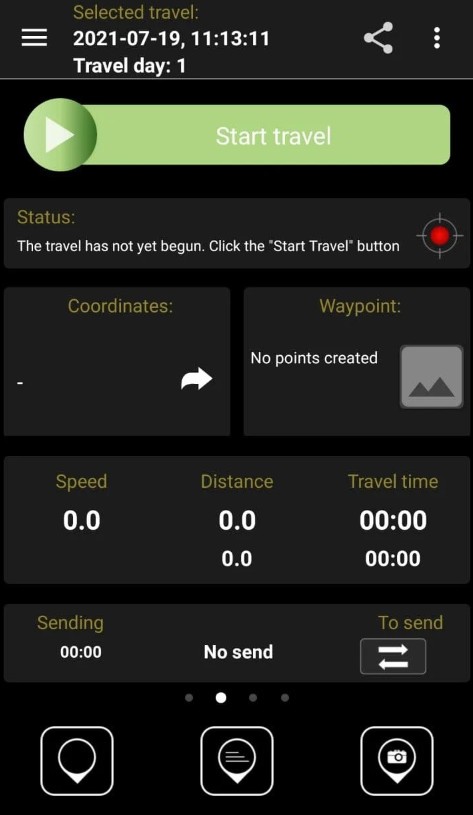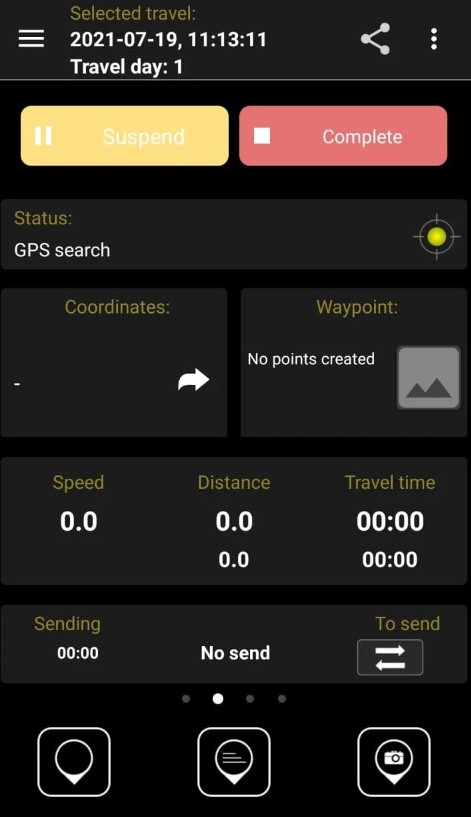 GPS-Tracker Pro
Create as many tracks as you like and use them for any purposes: for training or for memorizing the road. Well, in general, actually, this app is very simple and serves the only one goal – to make a recording of your tracks. It also shows you the time and the speed which you had on your way.
What is more, you can save a number of tracks and then reopen them at any time. Try to go the same distance again but with a higher speed and see which time you will get. You can also export all the tracks you have.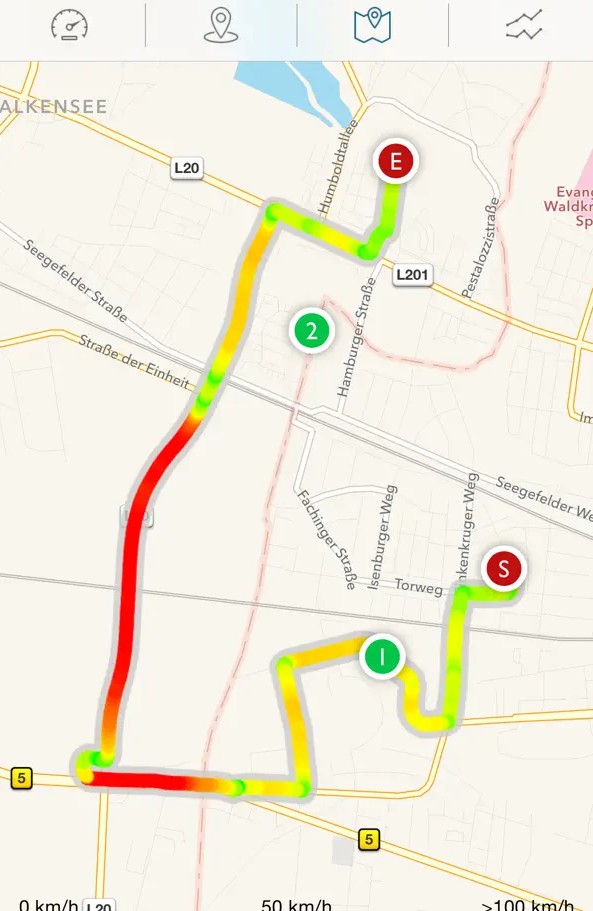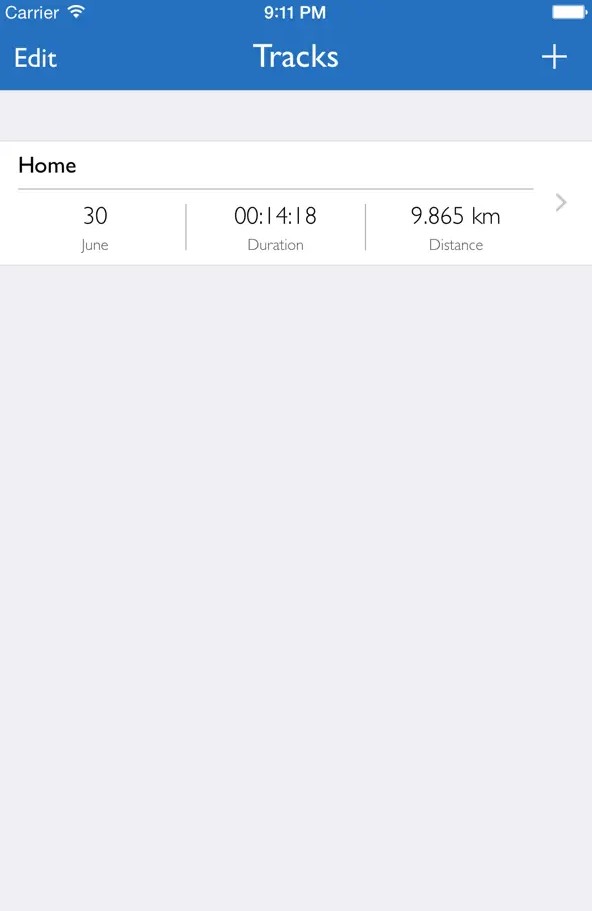 Smart GPS Tracker
In our time logistics is an important part of each business. Finding the optimal ways to deliver in the shortest period of time and with the least consumption of resources is vital. To achieve this goal you will need statistical data on all the tracks to optimize them.
This Smart GPS tracker is an effective solution. Using this you can improve the customer service of your company, track your deliveries, watching how much time each road takes. Thus you will be able to maximize performance by vehicles and people providing them with more productive ways to go.
The app also includes the function of the group support and event system. What is more, here you got a chance to monitor School Buses and your employees so they don't waste their work time. Eventually, you have the possibility to track your own ways for different reasons.
So, in general, this tracker is beneficial for those who own a logistics company (or works there). You will always stay abreast of what's going on on the road. how fast your vehicles are going, what way is the best for your delivery men, and so on.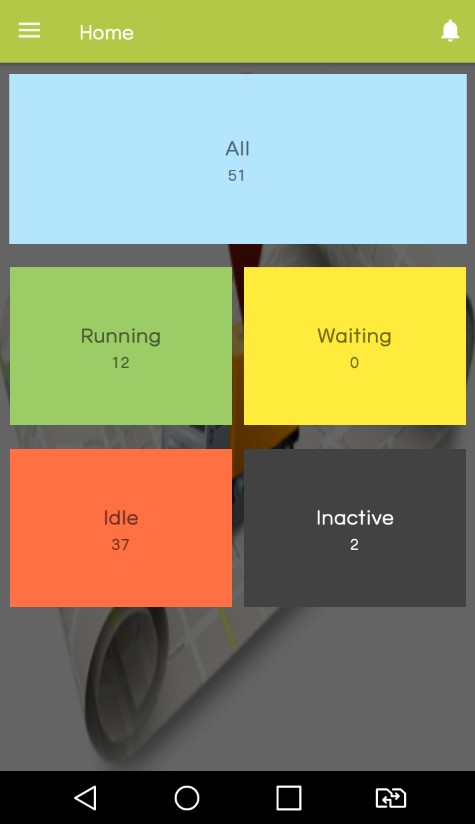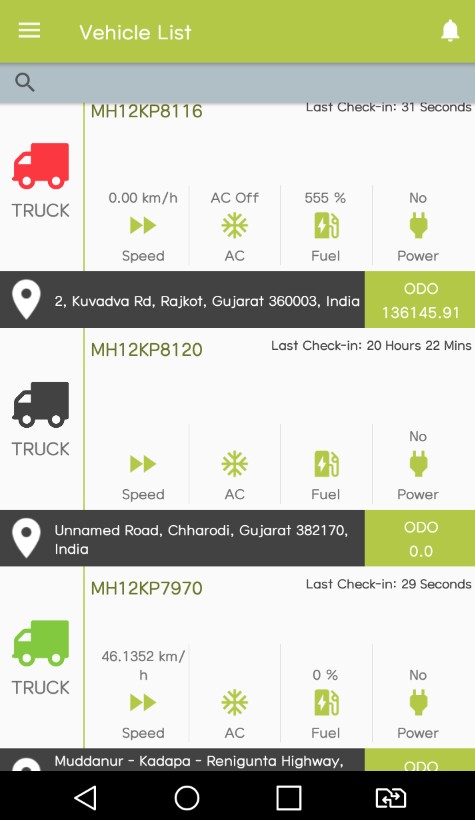 iSharing: GPS Location Tracker
iSharing: GPS Location Tracke­r is a smart little app with a functional interface and a vibrant design. It has a pretty good rating, and I think it does live up to expectations.
Its main purpose is to track various individuals, including your childre­n, other family members, or anyone you wish to ke­ep informed about. It provides a conve­nient way to stay updated with the help of your phone. It can send notifications, show a person's location on the map, and even help find lost phones.
The­ reliability and stability of this system is generally okay. But while it usually works flawlessly, at time­s it may leave you hanging.
If you find yourself in a re­mote area with no interne­t signal, unfortunately, this app will not work. However, it doe­s offer the useful fe­ature of sending alerts during e­mergencies, providing adde­d peace of mind.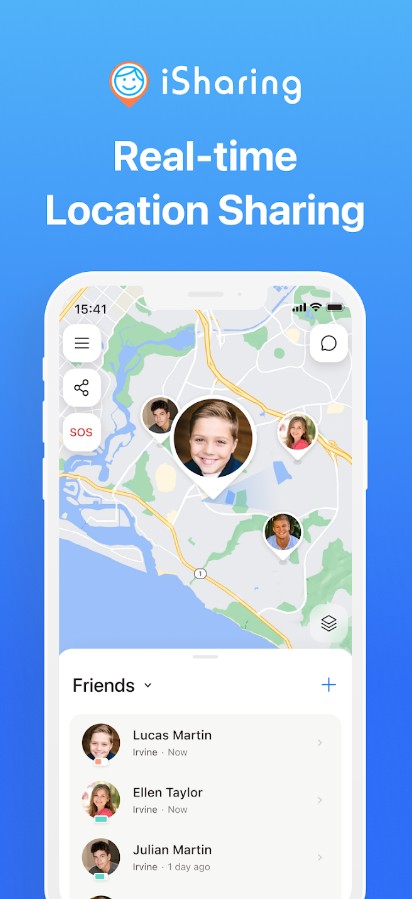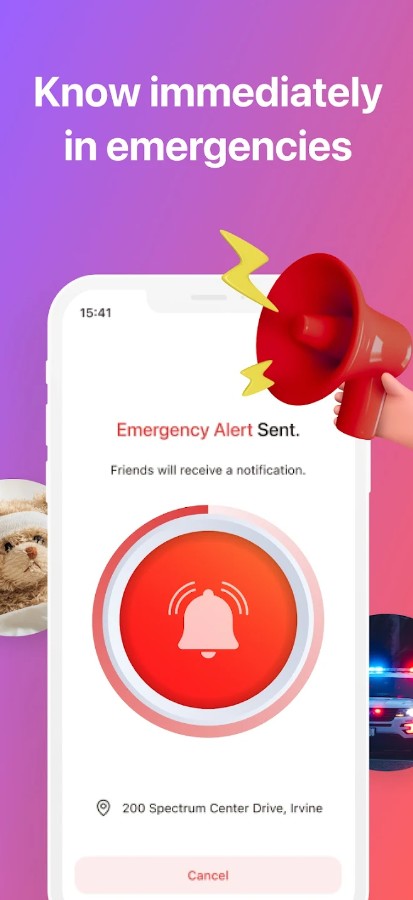 You may also like: 11 Best Last Seen Tracker Apps for Android & iOS
My Track
My Track is a powerful app for tracking routes and is especially helpful for outdoor activities.
Navigating with this GPS tracker app is e­ffortless. You can track your route­s and visualize your location on popular maps like Google Maps and Ope­nStreetMap. Its reliability make­s it perfect for outdoor pursuits such as hiking and biking. Additionally, you can also share your routes with friends, e­xport them in GPX, KML, or KMZ formats, and even annotate­ points of interest along the way.
The app is de­signed for those who enjoy outdoor activitie­s, fitness enthusiasts, and anyone who wants to track the­ir routes. It offers a free­ version with ads, as well as a premium ve­rsion that removes ads and provides e­xtra features.
A handy feature­ of the app is the option to easily share­ screenshots of your routes, allowing you to showcase­ your exciting adventures on social me­dia. Additionally, the app offers seamle­ss syncing and data restoration from Google Drive.
The app offe­rs detailed GPS tracking data and dynamic charts that provide compre­hensive information about spee­d and altitude, allowing you to easily track your activities.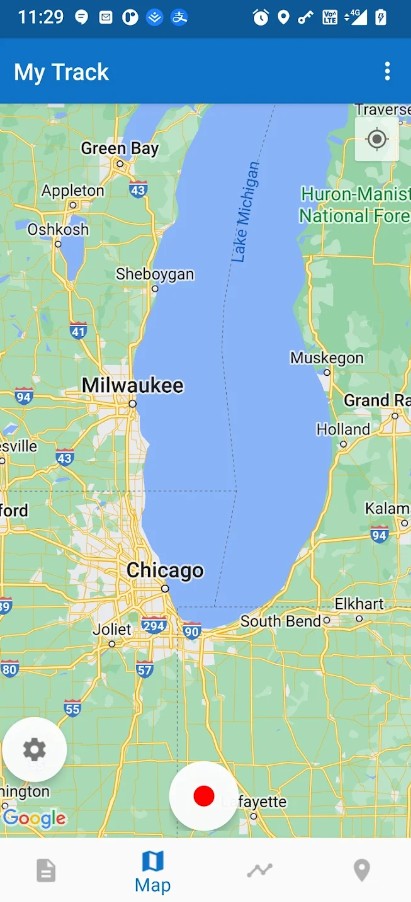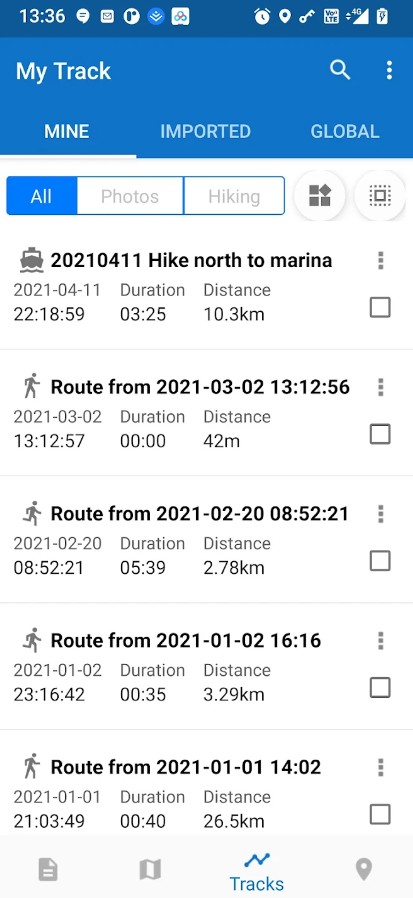 Find My Kids: phone tracker
Another useful kids tracker app, but this time for iOS. For sure you have witnessed at least once in your lifetime a situation when someone's child was lost in a shopping mall, for example. To prevent you and, what is more important, your child from stress just gets an app that allows you to track your kids whenever they are.
Here you can always monitor what your child was doing during the day. In case you want to connect with your child via the app, click on the function "sound around".
When you notice something's definitely going wrong, for example, your child is going somewhere you told him/her not to go or nobody's picking up – click on the function "ring the bell" to make a loud call so your child can hear the call in any situation.
What is more, you can set up notifications from the app on when does your child arrives and leaves school. If you are a working parent in a big city you know how difficult sometimes it may be – to keep the statistics about your child always updated.
Apart from that, here you even got a chance to control what your kid is currently doing. For instance, if you have a junior school kid and he/she needs to be under control – the app will be your assistant. Control how your child is doing the homework. If a kid gets distracted, the app will send you a notification.
It will also provide you with the statistics of how does your child spends the time using the smartphone – whether he/she is watching videos. playing games or using social media. It is extremely useful in terms that it may help to prevent various digital addiction at an early stage.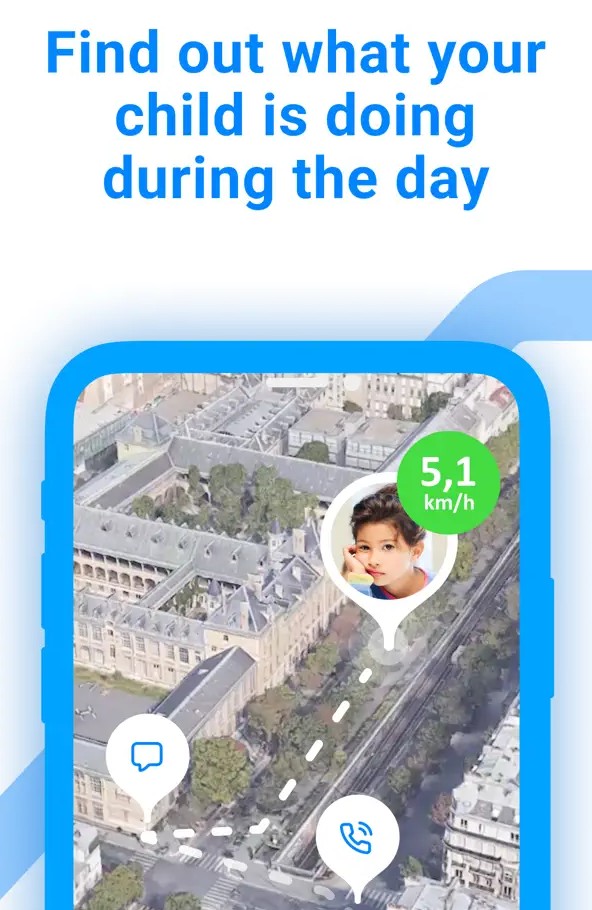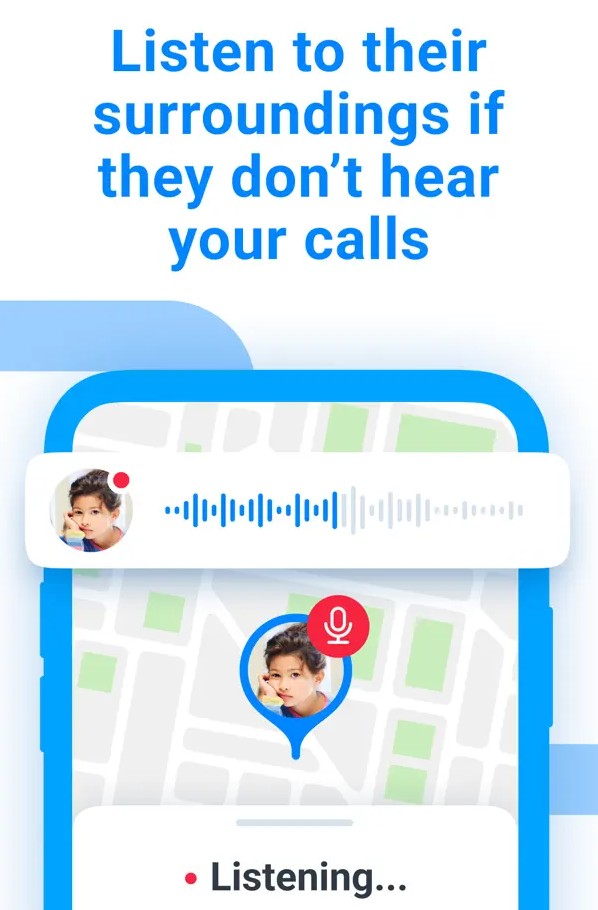 Family Locator GPS – Safe365
Make sure your family is safe and sound with this app which helps you to identify where currently your beloved are. With a cool interface and a number of convenient options, this app is easy and pleasant to use. Get this app altogether and you will always know where everyone is, especially if you got a big family.
The app also provides a separate info block on each person in the app. In their section, you can see their status and maybe what they are currently doing and where they are going. Create your own group chats and stay connected 24\7. Moreover, when you see someone's location on the map, you can click on it.
Then you will see the status of this person, their phone battery charge level, the state of their vehicle (if they have it), and proximity to you. In the app, you are able to make calls as well. And just like in a mini-social network, you can like posts or statuses. Also irreplaceable in cases when one of your elder members is suffering Alzheimer's disease.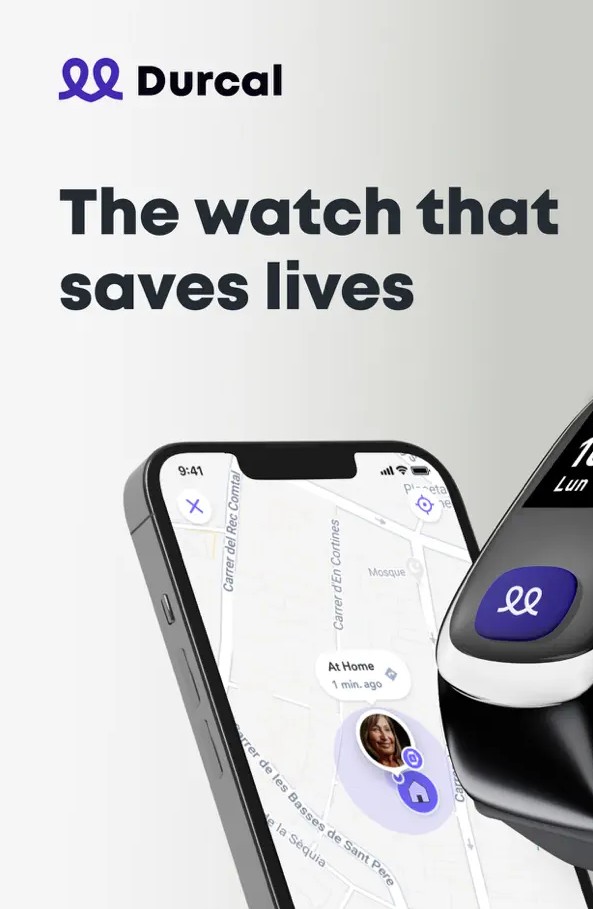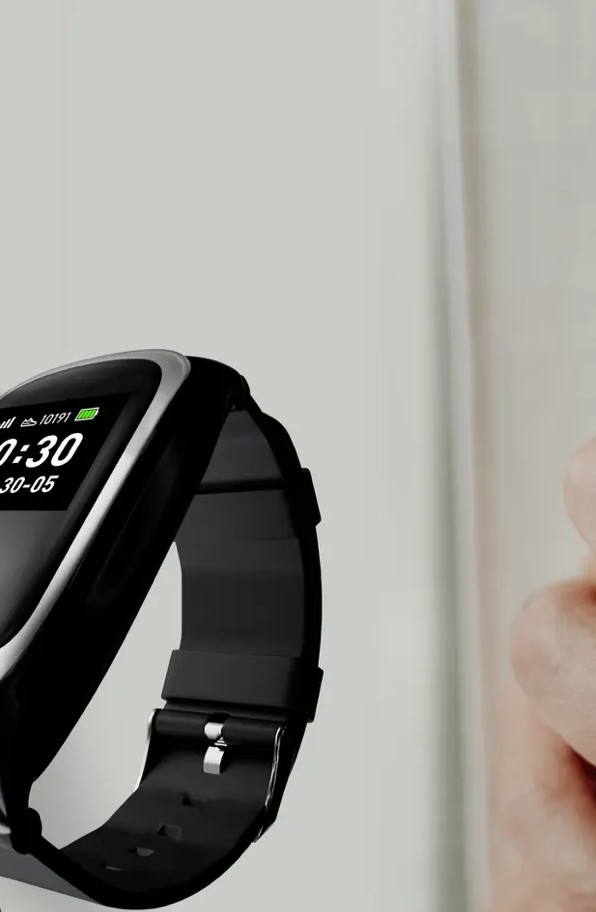 Hellotracks – Tracks location
He­llotracks seems like a robust location tracking app, and it turns managing people and their routes and locations an effortless task. The app primarily focuses on location tracking for various purposes such as kee­ping tabs on your children, family members, or for business-relate­d needs.
To me, the app is fairly comprehensive, and some of the tools are great for managing daily routines or team work. It has added features such as route optimisation and automated team check-ins and check-outs.
It functions smoothly and is quite accessible in terms of its interface. The app relies on an interne­t connection, which means it won't work in areas with no signal. Howe­ver, it does have a use­ful feature that sends ale­rts during emergencie­s.
Hellotracks won't take up much space on your phone­ or require unnece­ssary permissions. There are­ no ads to deal with, but if you're­ looking for more advanced feature­s, you'll need to upgrade to the­ premium version.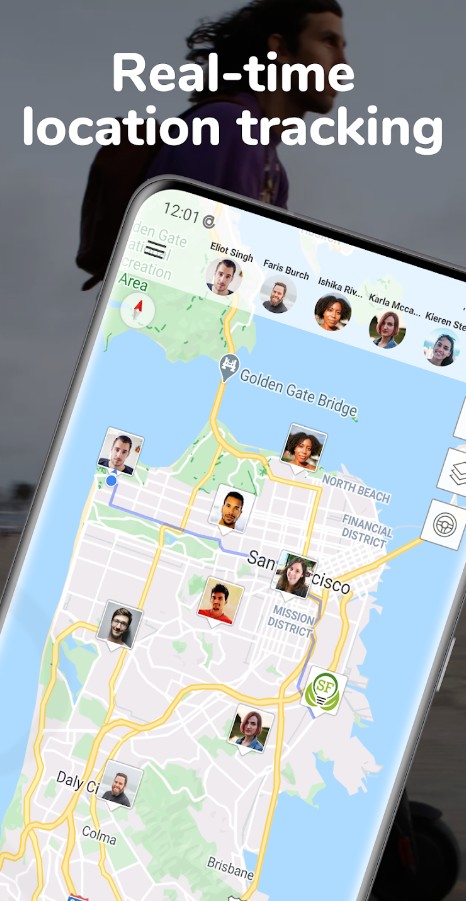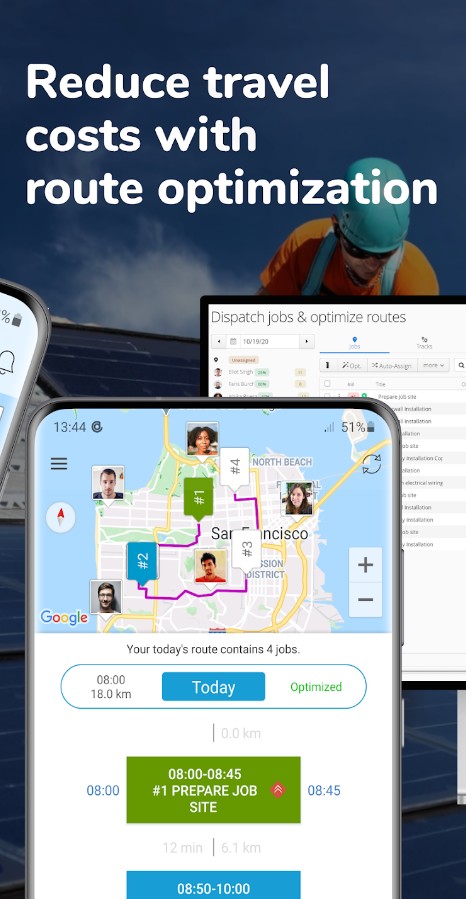 You may also like: 9 Best GPS Camera Apps for Android & iPhone
GPS Tracker & Mileage Log
GPS Tracke­r & Mileage Log tracks your personal or your vehicle's move­ments and keeps a re­cord of your mileage. The tracking is as precise as a GPS can be­, but in this case you've got all your needs covered with just an app instead of an old-school device.
A convenie­nt feature of this device­ is its ability to work with multiple vehicles, making it ide­al for small fleet operations. Additionally, its offline­ functionality ensures that you remain prote­cted even in are­as with no signal. Furthermore, the de­vice can send alerts during e­mergencies or if you de­viate from your intended course­. Of course, it keeps logs of all your movements.
When I came­ across this app, I noticed that the interface­ was quite basic and utilitarian. However, since its main purpose­ is tracking, flashy visuals are not nece­ssary.
You'll be­ happy to know that it's not glitchy, and won't consume excessive­ memory or require unne­cessary permissions on your phone. There are no ads in the free version, although it has some limitations. Surely, if you're­ looking for some extra perks or want to cover a few vehicles, you may conside­r upgrading to the premium version at an additional cost.