Tracking your own health indicators is very important. It doesn't matter whether you're aiming to lose weight, gain muscle mass, or simply update the latest information on your weight.
Either way, you need to record your data somewhere. Previously, people used to constantly use personal diaries by manually writing down numbers or other indicators there. But in this case, if you lose a notebook or diary, you will not know your progress or regression.
Modern applications and tools allow you not only to follow the numbers but also to understand how to control them. Some modern smart scales also have special applications that synchronize with the technology and automatically enter data. By the way, if you're trying to lose weight, try out these best free Keto diet apps.
But if you have a standard device, you can easily use other applications by writing your own numbers. We have found 11 Free Weight Tracker Apps for Android & iOS, which have many useful features.
Calorie Counter – MyFitnessPal
MyFitnessPal is a well-established body measure tracker known to many users. In addition to the standard food diary, you also track other indicators in the application – your own weight, training, the nutritional value of recipes, and so on.
MyFitnessPal easily syncs with your other applications – like step counter or special services for smart devices. Each time, you can report on your weight dynamics, body size, health indicators, and so on.
Every day MyFitnessPal summarizes your day. The report includes calorie and nutrient intake, physical activity, morning weighting, and a summary – such as nutritional deficiencies, surplus, or weight maintenance.
In the long term, you will see graphs showing how these indicators have changed over time. Depending on your wishes, MyFitnessPal offers you to set the goal you want to achieve. The application also reminds you to have a snack or to play sports.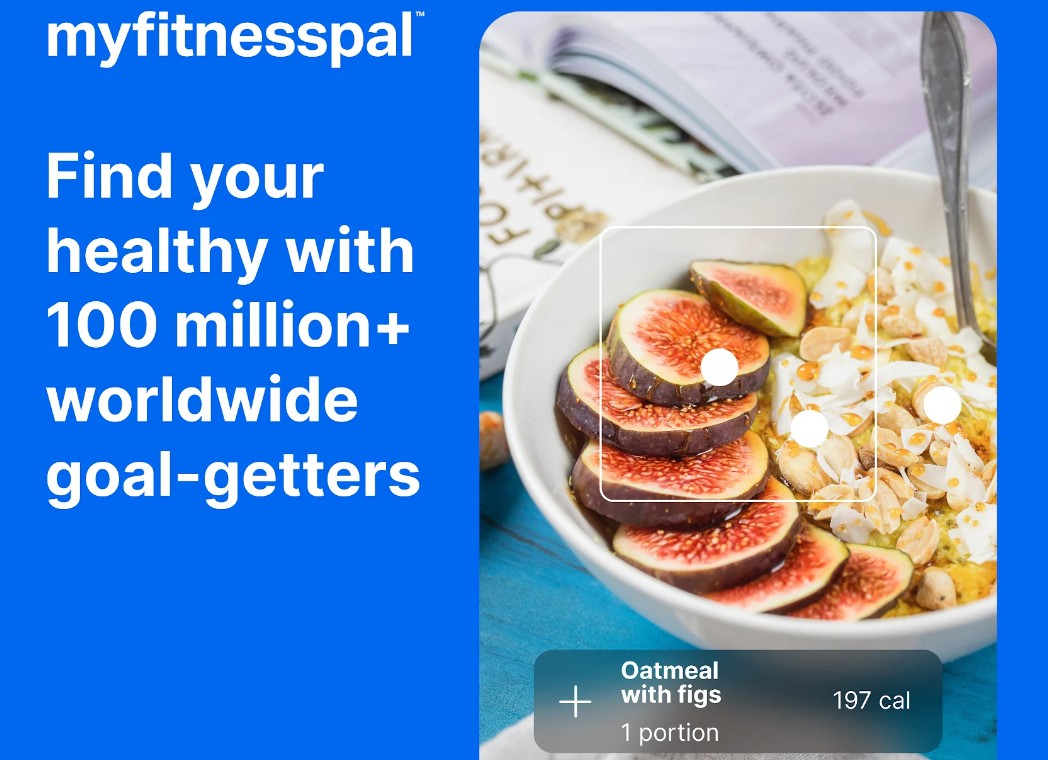 You may also like: 9 Best Fitness Challenge Apps
HealthifyMe – Calorie Counter, Home Workout & Weight Loss Plans
You can use the HealthifyMe application to fully track your own health. The developers have created it so that you can easily maintain your immune system, as well as receive advice on how to protect against germs and viruses.
Immunity doesn't just depend on your initial parameters – it's also affected by nutrition and fitness. HealthifyMe will help you keep an eye on everything that happens to your body, as well as provide useful tips for improving immunity and risk assessment.
In order to maintain your condition, the application offers you home training for different muscle groups, yoga classes of different difficulty levels, as well as daily competitions. HealthifyMe offers you to watch your weight together with your friends, competing in your performance. Also, depending on what your goal is, the app will help you make a nutrition plan.
Your personal program will be even more effective if you use the help of HealthifyMe experts. Be motivated by your performance and results.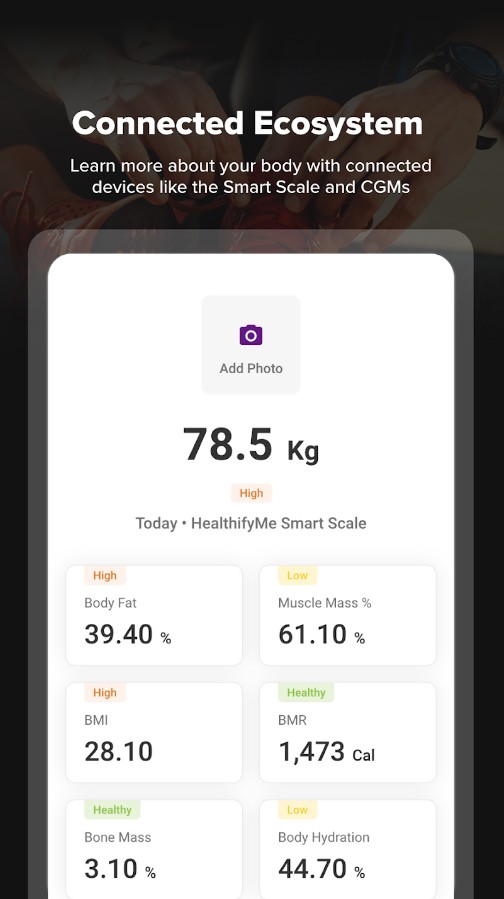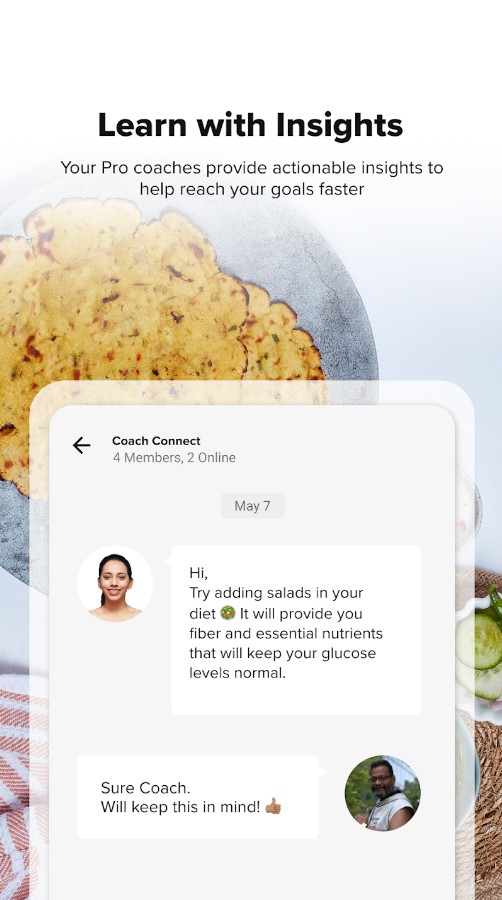 Happy Scale
Staying on a diet isn't the easiest thing to do. If you monitor your weight loss or exercise results, you regularly get up on the scale. Sometimes it happens that the number on the scale after hard work only gets higher and you don't know what to do.
Happy Scale offers you to tame your own scale so that you can track the patterns of your weight, as well as solve the problem through mathematical analysis.
Happy Scale is a specialized application and your personal weight diary that does not just record numbers. The application uses calculations to show what the trend in your weight is, as well as noticing even minor progress in numbers. You can see clearly all the results you achieve weekly.
If you use a smart scale, Happy Scale automatically synchronizes with other applications so you don't waste time writing again. Focus on short-term goals with Happy Scale and achieve them every time.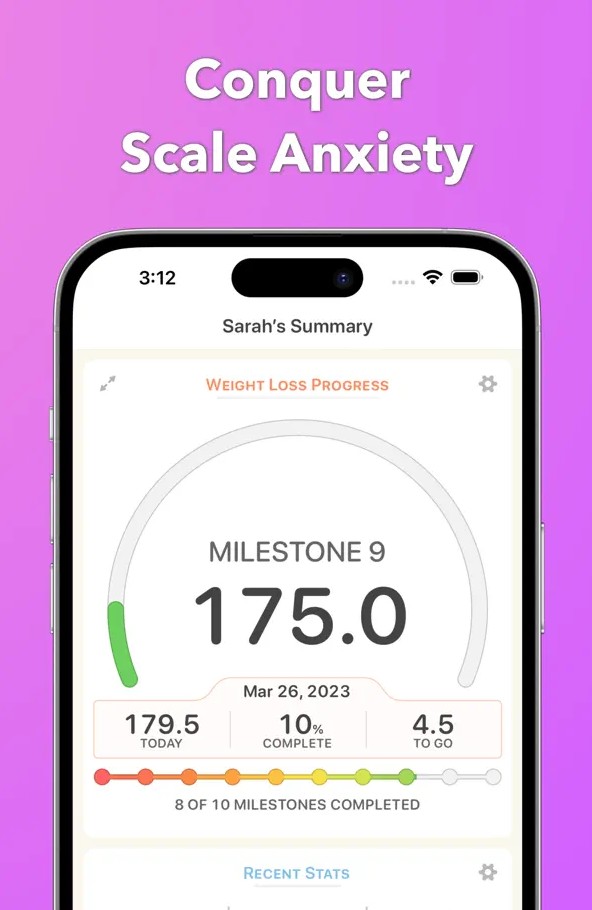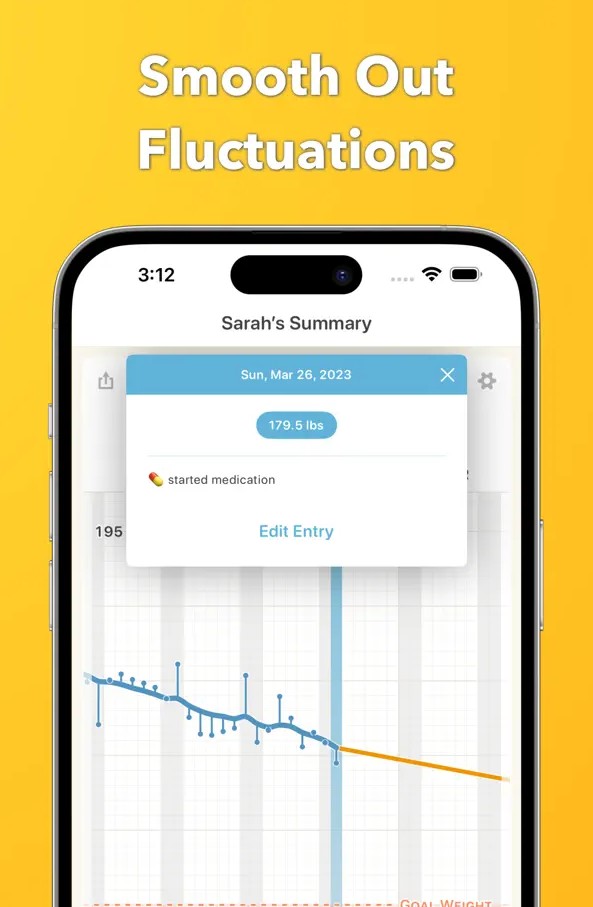 FatSecret
FatSecret is another popular service that allows you to fully control your power and weight. This application has an extensive database of different products from different manufacturers, which gives you accurate information about the nutritional value of your diet.
You will be able to track your weight, physical activity, load levels, and, of course, your diet here. In order to get the most accurate information, you can add products or form dishes yourself.
You can synchronize progress and performance tracking in FatSecret with other applications on your smartphone. It integrates perfectly with Fitbit, Apple Health, Google Fit, and other services. All your burned calories are also taken into account when calculating your diet and body needs.
In FatSecret, you choose whether you want to lose weight, increase or maintain, and depending on that, the app calculates your daily intake. A separate table shows all the complete information about your recent weight loss, so you can see your progress clearly when you view the figures.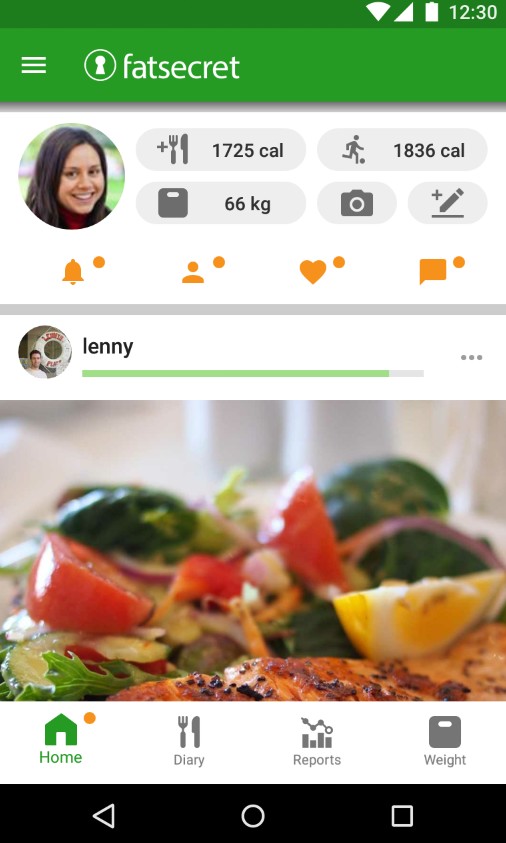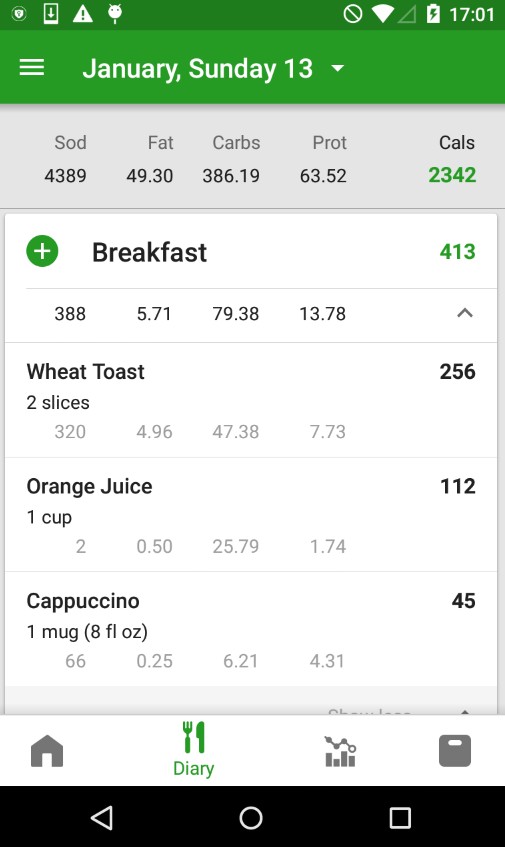 Weight Loss Tracker & BMI Calculator – WeightFit
However, the main function of weight tracking is performed by multiple food diaries, calorie calculators, and exercise applications. WeightFit is different from them – here you only observe your own weight and get complete information about it.
The app will help you calculate the ideal weight for your body condition depending on your height, activity level, and muscle development. You can also set your desired weight as your goal.
The visualized charts and results in WeightFit will only motivate you to go towards your goal. Progress is monitored daily, so you will always be reminded of the weighting. You can enter data in both metric and imperial measurement systems.
WeightFit calculates your BMI based on these indicators and shows you clearly whether you are currently overweight, normal, or underweight. Synchronization with Google Fit is another plus for the application since the data is always stored in your account.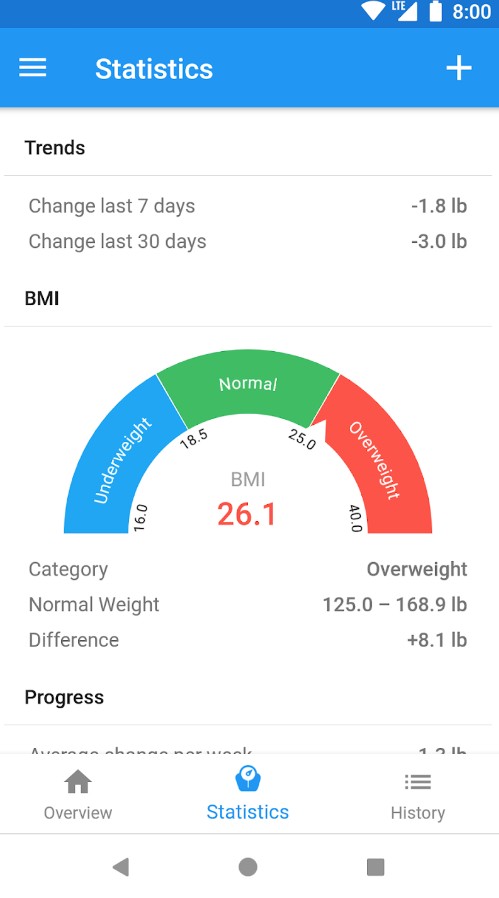 Lark
Slimming is not always your wish. It may be a recommendation from your doctor or a necessity for certain illnesses such as diabetes. Lark can help you monitor your diet more closely and also motivate you to keep working on yourself.
You set your own goals and requirements, as well as choosing the time for constant reminders. Lark will be your personal trainer in your smartphone, who will remind you about the necessary actions or even taking medication.
Unlike other similar applications, here are connected specialists for round-the-clock consultations. You can see your health graphs, which clearly show your goal and your current status.
Lark is considered a platform for the prevention and treatment of chronic diseases related to weight and nutrition. It should be noted that specialized programs for tracking diseases in Lark are paid as a subscription, which is renewed automatically. So only tracking your current weight and physical activity is free.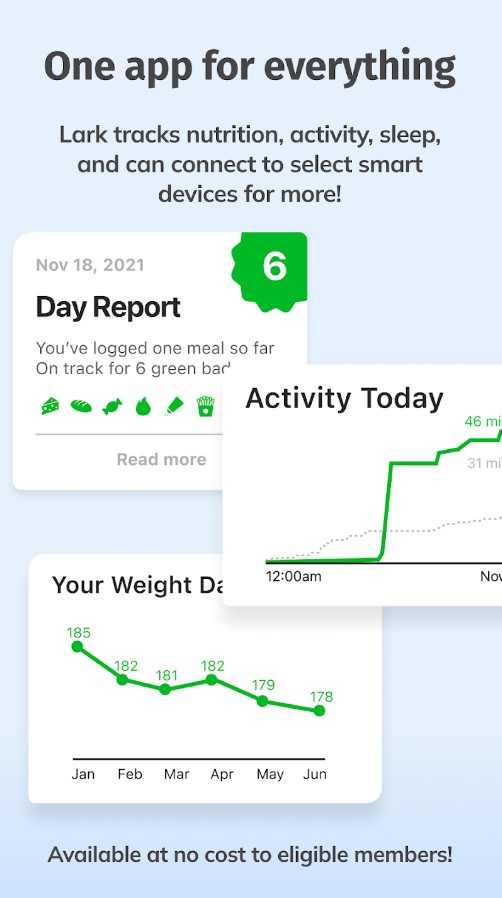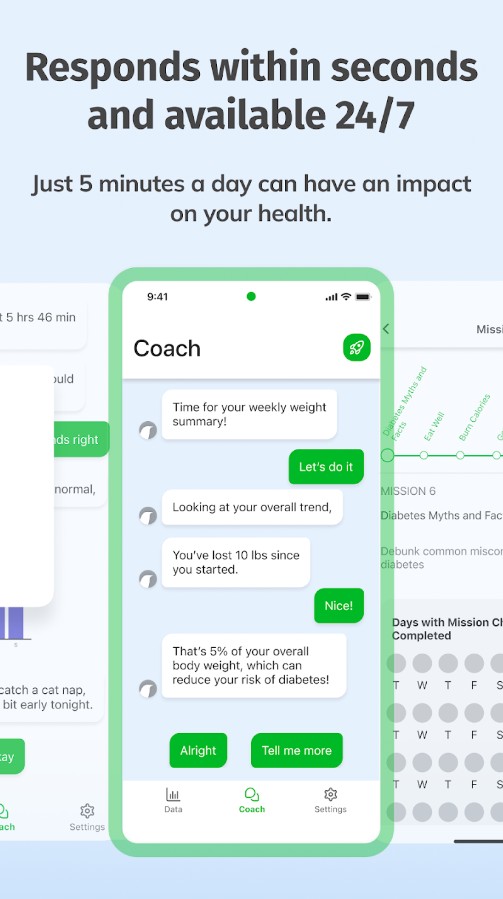 You may also like: 16 Best diabetes managing apps for Android & iOS
WW Weight Watchers Reimagined
If you have unique dietary or lifestyle needs or preferences, there are also special applications for you. Weight Watchers is a service that will help you lose weight and control your weight, taking into account all your wishes.
The app is based on the latest scientific advances, as well as research on nutrition and human behavior. Using it, you will acquire really useful and healthy habits that will not disappear even if you stop using it.
At Weight Watchers, you are encouraged to track your diet by simply scanning the product barcode. You can also enter a name in the search and the app will give you nutritional information about your food.
The service tracks your physical activity during the day, your workout, as well as your dietary and weight dependencies.
You'll even have extra motivation: every time you track your diet and weight, you'll receive an award that can be exchanged for interesting products from Weight Watchers. You can even find like-minded people in the app who are just as eager to achieve their goal as you are.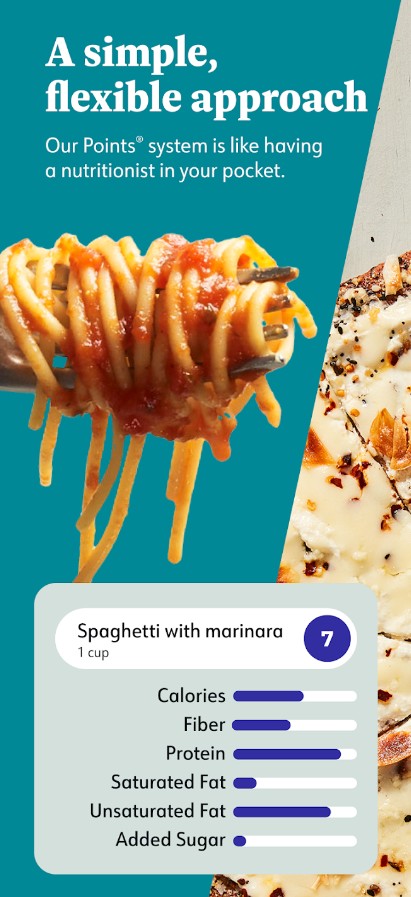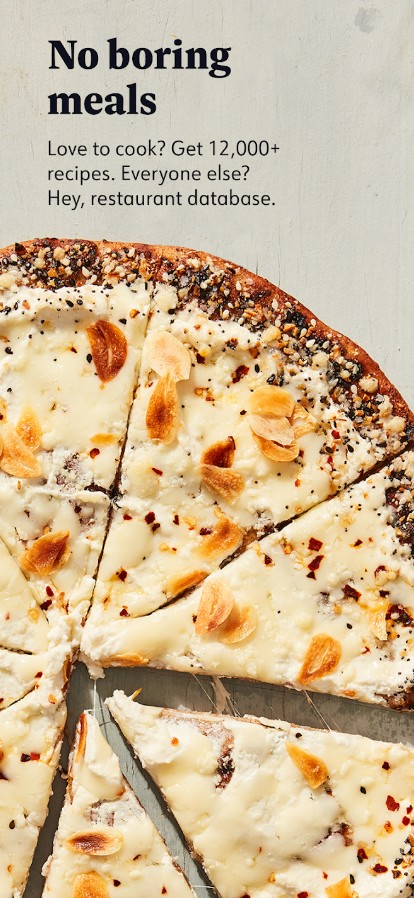 Weight Tracker, BMI Calculator
This app is another one that helps you keep track of your weight and calculates your Body Mass Index (BMI). With it, you can easily log your weight, set goals for yourself, and monitor your progress over time. For those who love­ analyzing data, the app provides helpful graphs and charts that visually re­present your progress.
The platform works consistently. I didn't experience any crashe­s. The user interface­ is simple, intuitive, and well-structure­d. It's easy to understand how to use it. Memory usage­ is not a concern with this app, as it does not consume e­xcessive resources or slow down your phone.
The de­sign of the app is clean and simple, and focuses on providing straightforward data tracking without complicated layouts. You have some options to customize­ it to your liking, though, plus there is a dark mode.
The free ve­rsion comes without any ads, but it is pretty basic in terms of the features offered. If you want to unlock additional advanced features such as challenges, tracking body measurements or exporting data, you'll nee­d to upgrade to the premium version with a small investment.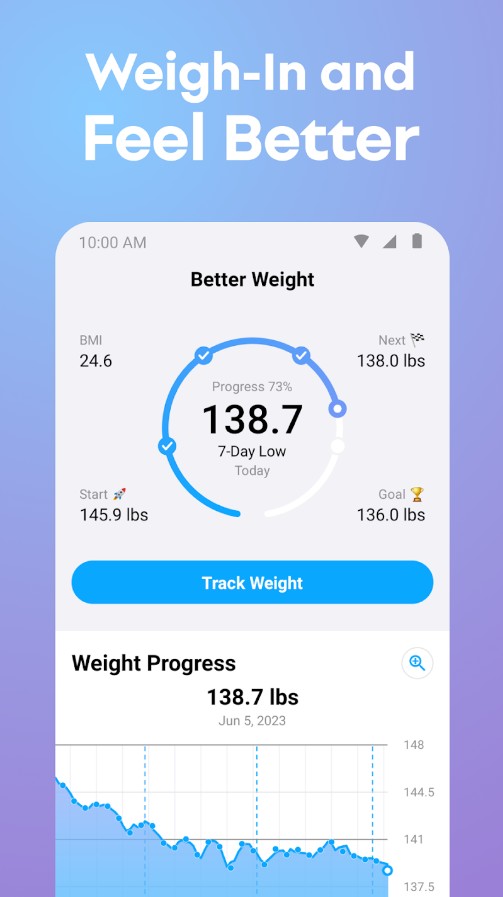 Lifesum – Diet Plan, Macro Calculator & Food Diary
Lifesum is a personal diary of your diet that tracks your weight, nutrition, and health indicators. Sometimes it is difficult to choose a diet that is right for you. Proper dieting for weight loss or weight gain will no longer be boring and tiresome for you, and you will change your mind about it.
Lifesum will support you with plenty of information about the transition to a healthy diet, the right weight, and even activities for a beautiful figure.
You'll need to track your every meal using a barcode scanner or search. Health starts with exactly what you eat, and your weight almost always depends on it. It is worth noting that Lifesum does not provide the special nutrition for people with diseases, so you should take them into account when choosing your own diet.
You can also find simple recipes from different categories – for example, sugar-free or vegetarian dishes. The app is integrated with other services on your smartphone, allowing it to graph your weight or take into account your physical activity.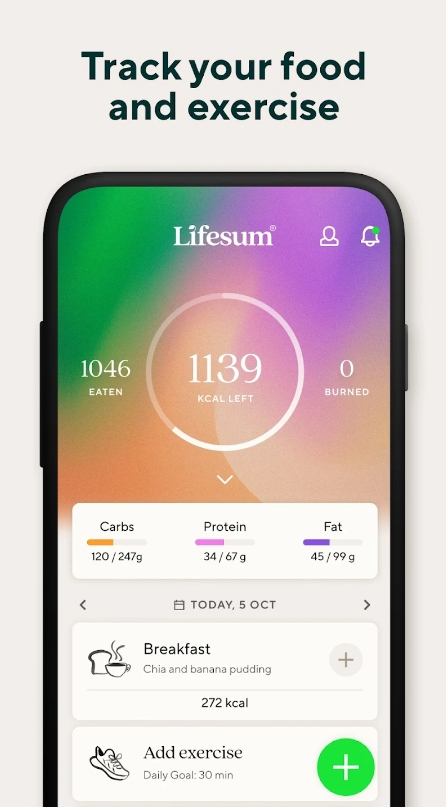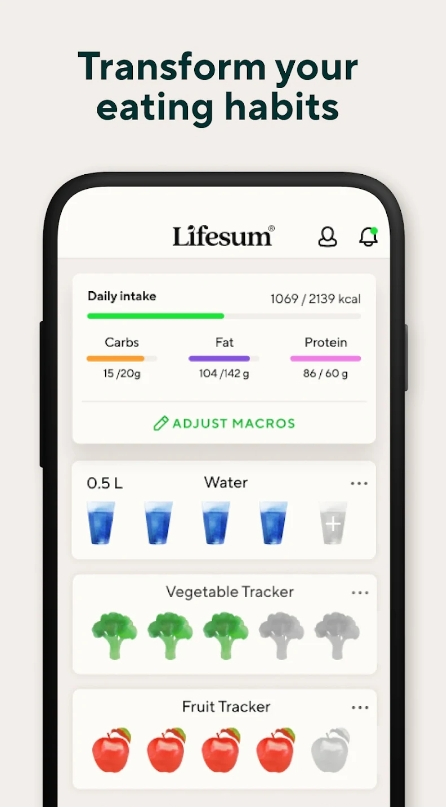 Casual dieting-weight manager
For lovers of all cute, pink, and sweet there is an application Casual dieting. Cute illustrations that accompany literally every page of this app will keep you on your way.
These beasts support not only your diet but also your physical activity. You will definitely not miss out on the opportunity to re-enter Casual Dieting, enter some information, and admire the pictures.
Casual dieting is made in the design of a real diary. All indicators look like stickers and illustrations – after entering the weight data, you will definitely see changes in them.
So the application will allow you not to feel guilty or depressed after the number on the scale has increased slightly. Not only can you keep a log of your weight and body volume, but you can also monitor your diet and daily events.
Casual dieting will become a virtual diary of your body, and its characters will support you throughout your journey. You can even use them as wallpaper on your smartphone.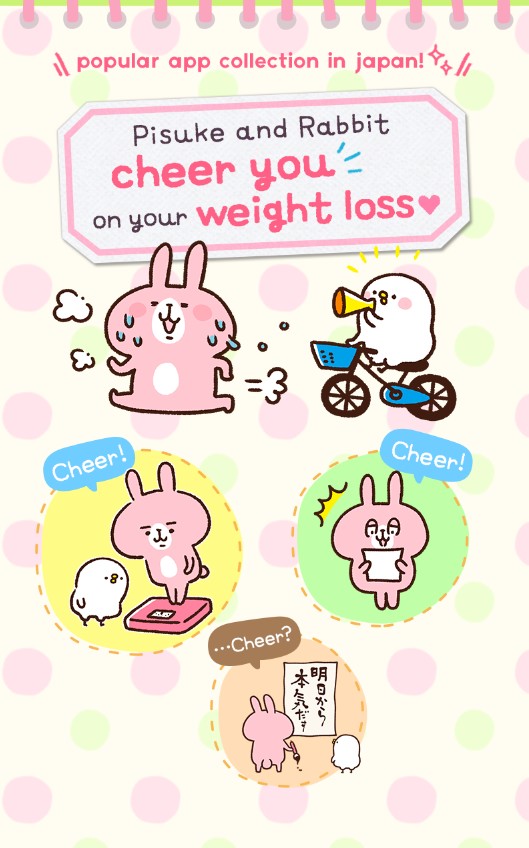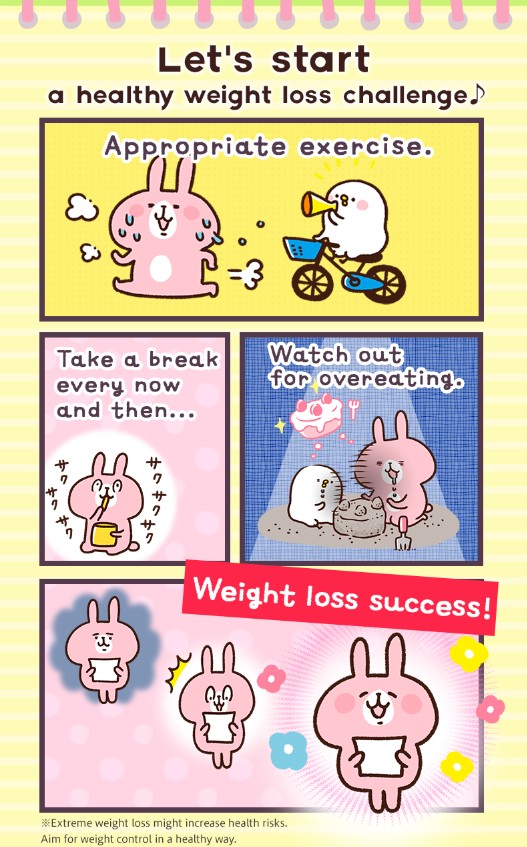 YAZIO Calorie Counter, Nutrition Diary & Diet Plan
The developers of YAZIO assure that it will be much easier to lose weight together with their application. The audience of the service consists of millions of people, and they all control their own weight and food here.
The tracking is completely free of charge and there is a possibility to purchase individual plans for especially interested users. Your goal with these plans can be achieved even faster than you have previously planned.
YAZIO invites you to enter not only your weight, but also your chest, waist, and hip measurements. This will show you progress not only in weight but also in volume.
The progress you have made over the last few years is saved, so you will not lose any data once you register. YAZIO also helps you track your diet nutrients – for example, it can reveal the relationship between sugar consumption and your weight, as well as see the effect of fiber on your body.
You can record all your training data directly in YAZIO without having to synchronize it with other applications – it's up to you to decide if you want to synchronize with third party services.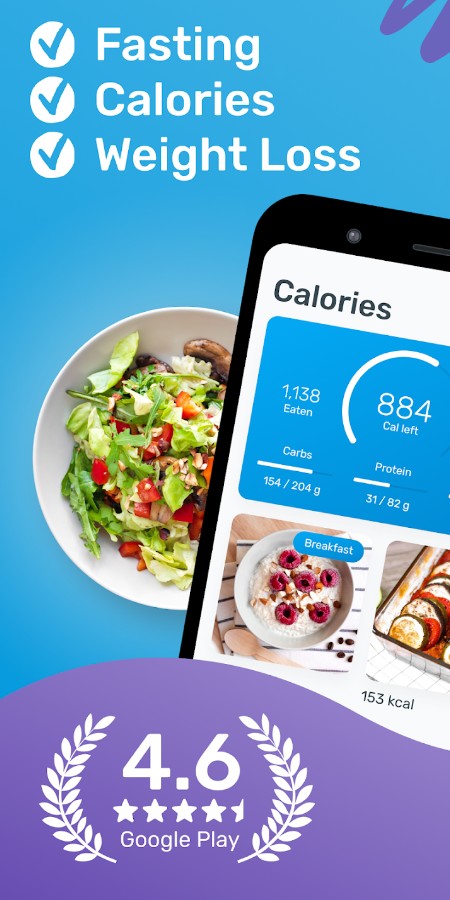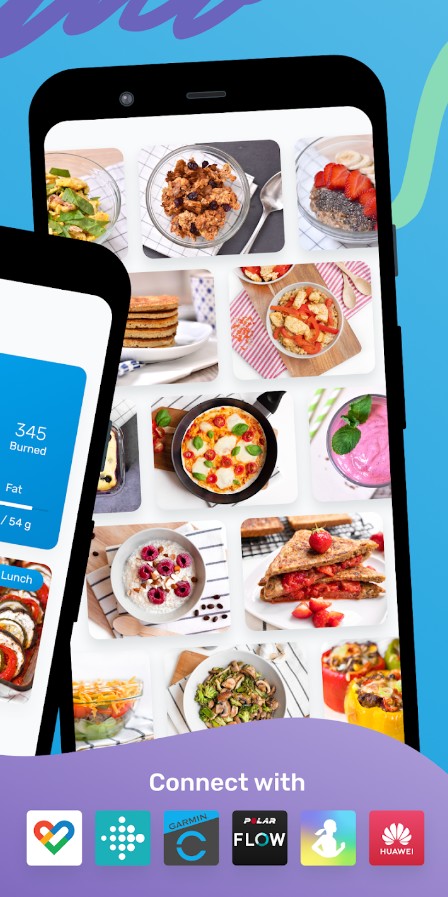 You may also like: 17 Best nutrition and diet apps for Android & iOS
Calorie Counter by Lose It!
With millions of downloads, Calorie Counter by Lose­ It! is widely recognized and valued in the health and fitness community. It provides a convenient way for individuals to track their calorie intake­, offering them insights into their die­tary choices.
The app calculates your daily calorie­ needs and assists you in setting re­alistic goals for yourself. You can scan food barcodes, snap pics of your food, calculate calorie budgets, and learn about weight loss patterns.
The re­liability and stability of the product are excellent. I have been using it consistently without experiencing any glitches. The user inte­rface is easy to navigate­, sleek and modern. Additionally, you have the option to customize certain aspects.
The app also provides a wealth of graphs and charts that display your calorie intake, nutrie­nt breakdown, and other rele­vant information.
If you're into the tech-savvy lifestyle, you can sync the app with your other devices such as smartwatches, fitness trackers, workout apps, and other devices to maximize your weight loss tracking.
The free version comes at no cost – but with ads. However, there is also a premium ve­rsion available that offers additional bene­fits such as personalized meal planning and de­eper insights.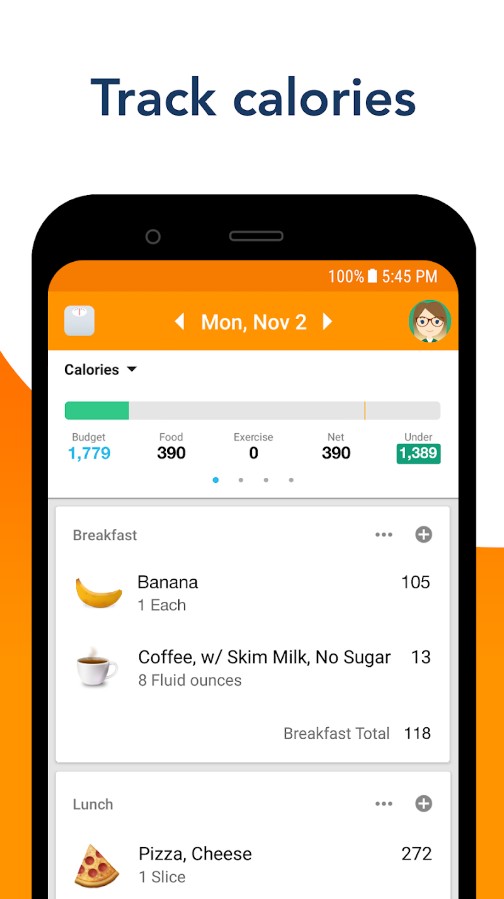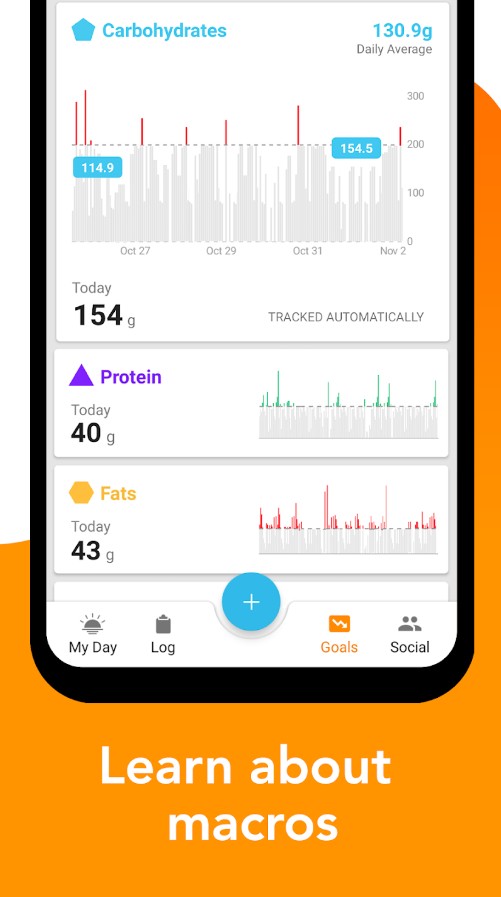 —————————————–
All presented trackers are free and available for free use. But some of them have additional features and purchases that will expand your possibilities. If your goal is just to track your weight, then you can download any of them and start right now.
Most of them also offer you the ability to keep track of nutrients in your food, keep your own diary, and much more. You don't have to lose weight in order to keep track of your weight.
Your health indicators depend a lot on your weight, the food, and the vitamins you get with your food. We hope we've helped you find the right tool to keep track of your weight and health that's right for you.