There is a lot of geography learning apps nowadays on the market, including quiz apps, but here we found something that is truly nice to try. Geography Quiz is a fun geography quiz game that will teach you about the world!

You may also like: 7 Best Guess The Code Games for Android & iOS
This game combines fun and convenient design along with tricky quiz questions about each country according to your choice.
There are three buttons on the main screen: start, settings, and purchase. Pressing "Start" will take you to the 4 game modes: World, US States, Cities, and Europe. The difficulty depends on where you're from and what parts of the world you're more familiar with.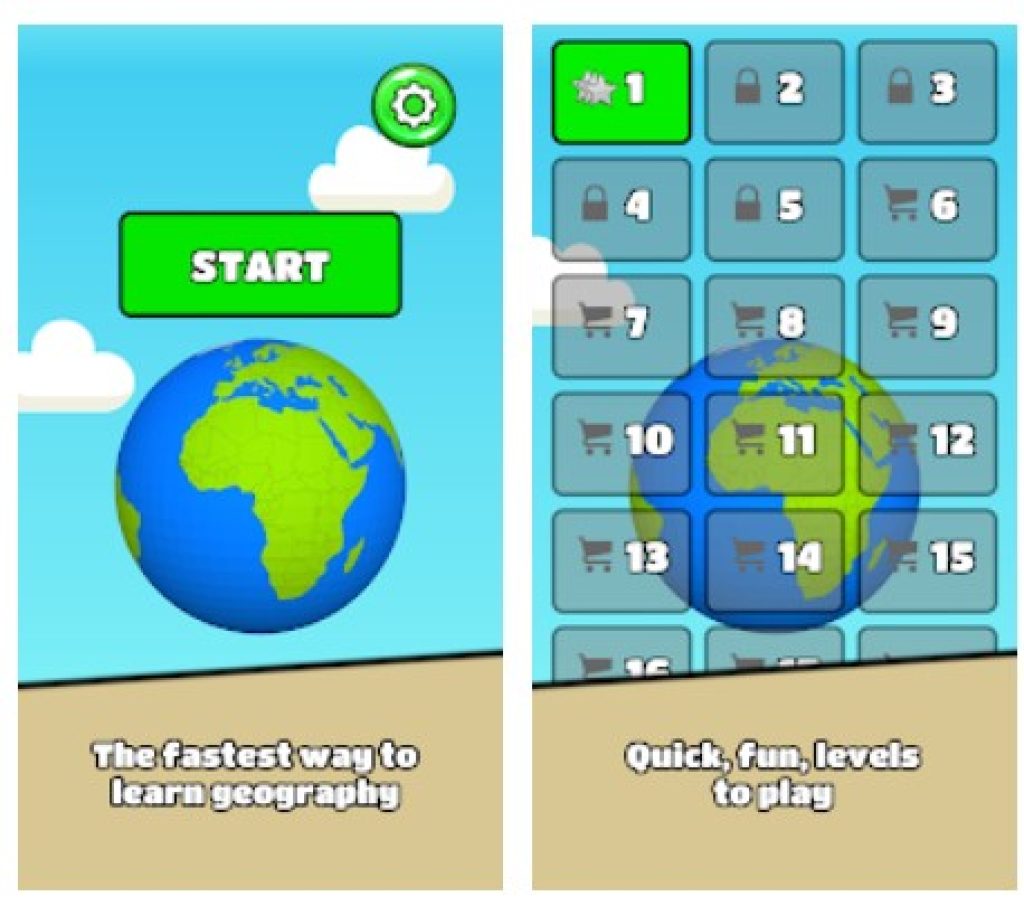 First, a name of a geographical location will pop up, and your goal is to point it out on the map. If you press on the wrong spot, time will be taken off. The timer is located on the top right corner of the screen. If you're stuck, you may click on the hint button on the bottom, and a pointer will show you the right answer.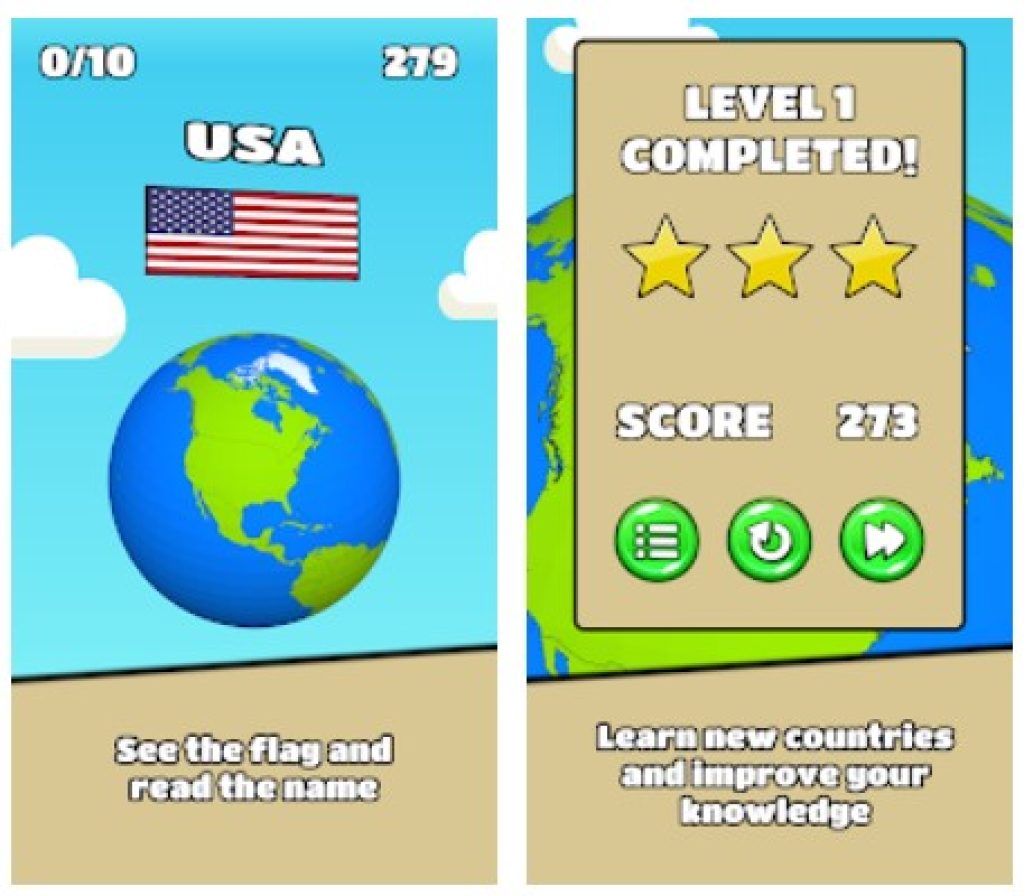 This reduces the amount of time you have as well. To complete a level, you must correctly guess 10 locations. After a level is completed, you will see how many stars out of three you have earned. This is calculated according to the amount of time you have spent.

You may also like: 11 Free Lake Map Apps for Android & iOS
The cool feature is that there is no map, like in most similar apps, but there is a globe, which you can rotate or enlarge however you want.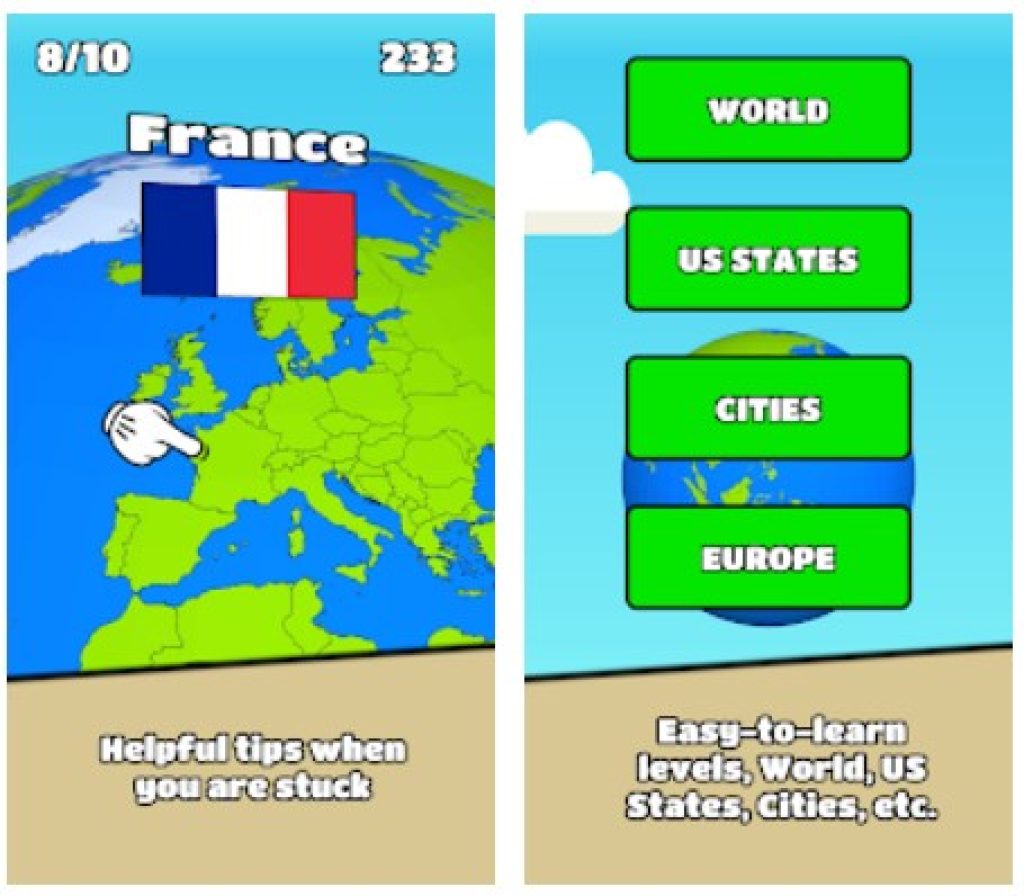 All things considered, Geography Quiz is an outstanding game with a simple and colorful interface that will improve your geographical knowledge in an entertaining way!

You may also like: 7 Best Guess Celebrity Games for Android & iOS