Still can't bring yourself to start running? Then, you are a lucky one, as we have found a full-featured app that will help you to build a new habit. So, what is the major point of RunBetter?
RunBetter allows users to receive access to top run courses and select the most interesting one. The app offers both international and domestic racecourses – for example, half marathons, ultras, marathons, 10Ks, 5Ks, and triathlon events of all distances.
Don't forget to stretch before and after running! Use these apps to perform all the exercises correctly.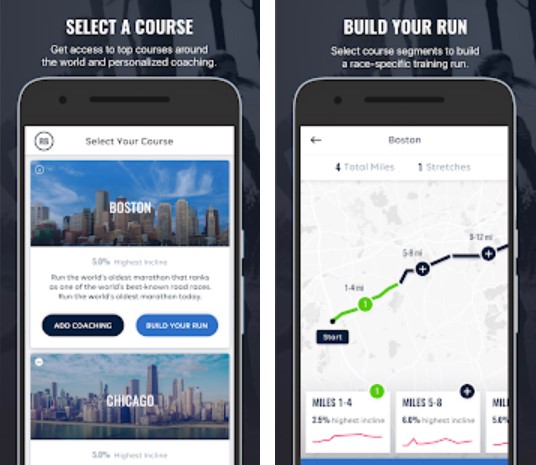 Furthermore, you can also try top marathon courses, including New York, Boston, Chicago, London, Paris, and more. As you run, the app will alert you to incline changes along the course, display the elapsed time, covered distance, and provide running tips to keep you motivated.
Additionally, all the users can select the course segments to build a race-specific training run. When you start, you should follow along as your course changes elevation and adjust your treadmill incline when alerted. Plus, you can also choose the preferred speed.
The app comes with free access, but you can also purchase a subscription at a very accessible price to have access to all courses. By the way, RunBetter offers a wide range of coaching programs designed by two-time Olympic Trials qualifier Chris Wehrman.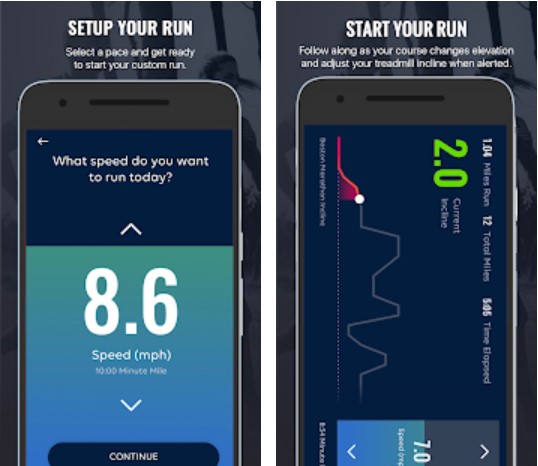 As for the app's interface, it is very simple to manage. Moreover, we really liked the app's design that guarantees an excellent user experience. Thus, we can surely say that even novice users will quickly understand how this tool works.
The developer tries to satisfy all users' needs and wishes. But in case of any difficulties, while using this app, you can always contact very responsive customer support.
More running apps can be found in this list.
All in all, RunBetter is a must-have tool for all runners all around the world. We have not found any significant disadvantages of this app, so we believe you will fully like it as well!