UX/Ui research has become a lot easier nowadays. Developers and app owners have versatile complete feedback based on the work of thousands of researchers around the world within seconds.
If you want to become a part of this community and start building your income this way, here we have listed for you the top 10 best websites to get paid for testing apps & mobile games to kick off with.
And if you are looking forward to studying the design aspect of the development we recommend exploring our article about the best UX/UI design apps & websites.
UserTesting
UserTesting is one of the most well-known websites of its kind.
The company was established in 2007 and since then many famous brands have been its clients, such as Grammarly's website for helping people to tackle their grammar issues or Samsung. UserTesting has a good reputation in its field and is considered one of the most reliable options.
To start working with the platform, you will need to pass a test that will define if you are capable of giving reliable feedback.
Before taking the test, it's better that you checked the quality of your audio, both input and output issues. It's said that the majority of users fail to pass the test and become a member of the service exactly because they don't know if their microphone is working properly or how to use a microphone installed in a laptop.
Testing apps is only one side of the whole process, the other one, which is also the more important one, is giving reliable feedback to the developer or the owner of the website or the app you are testing.
Therefore, there's a clear need to upgrade your verbal skills if you feel they perform below expectations. You should practice leaving precise and informative feedback concerning the issues you think have to be fixed.
As for the payment, UserTesting pays its user's different sums of money depending on the time needed to complete the research and its technological complexity. The highest-paid tests are those that involve live conversation where you join an online video call.
The payments for the completed tests are sent with the help of PayPal, so while considering using UserTesting, think if this payment method is suitable for you.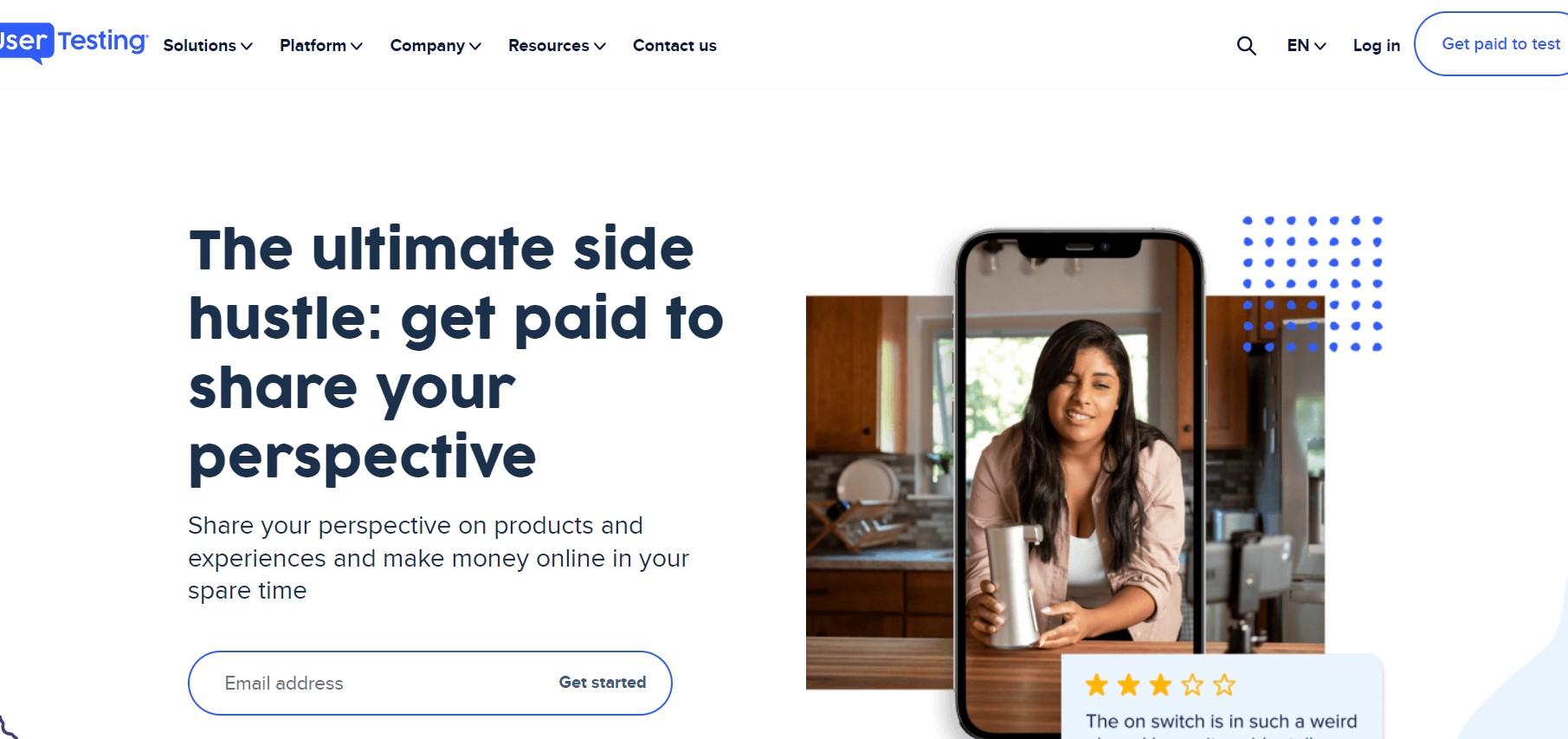 You may also like: 15 Best Word Game Apps for Adults (Android & iOS)
Userlytics
Another smart choice for those wanting to start building their income via UX/UI research. Userlytics already has a database of more than one and a half million researchers, so if by any chance you need to have research conducted for you, you know who to ask.
However, such a huge number of users can present an additional obstacle since the number of orders for testing apps can be much lower.
Therefore, beginners may have to wait for a long time until they get their first product to test. Your profit also depends on experience: if you are an advanced researcher, you are likely to be paid more.
To join Userlytics all you have to do is to sign up via your email address. Once you receive an invitation link, you should fill in your profile with the appropriate data and receive some tests to be taken to become a member. The content of the tests depends on the field of products you choose as those you would like to test.
This website as well uses PayPal to pay its researchers. The platform calculates all the research that has been conducted throughout the week and sends you a complete weekly payment.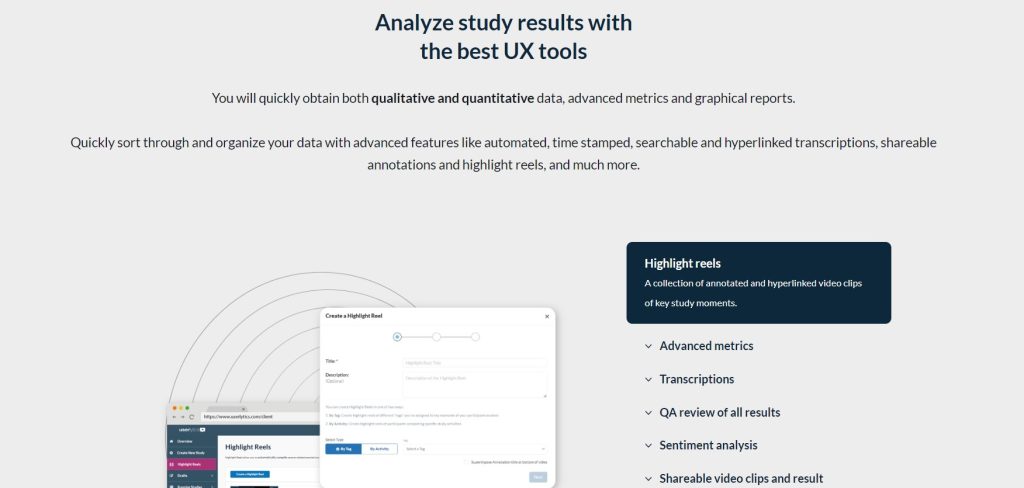 trymata (formerly TryMyUI)
trymate, which was formerly known under the name TryMyUI, was established in 2010 and has served many successful and well-known companies since then, such as NBC and Amazon. What's more, this service even worked for the Department of Labor Statistics of the United States.
There are two categories of tests you can choose to pass: moderated and unmoderated. To kick off conducting any type of research, you should create a personal profile. To become a successful tester, you should maintain a high rating of your account.
To achieve a high rating from the company, you should complete the tasks you receive correctly and fulfill them completely. To do so you should carefully follow the given instructions.
The number of tests you can complete via the platform is unlimited. However, it is again too unrealistic to expect hundreds of them to come every week.
The official position of the website is that such a kind of UX/UI testing is not a full-time job – it's just a good way to earn some extra money if you have some free time on your hands.
As for the feedback, which is again the most important part of the whole process, you should try to express your thoughts as clearly and precisely as possible. If you choose to express one thought or to describe one issue, you should stick to it and not jump to anything else.
The text you write should be informative yet small so that your future clients could simply understand you.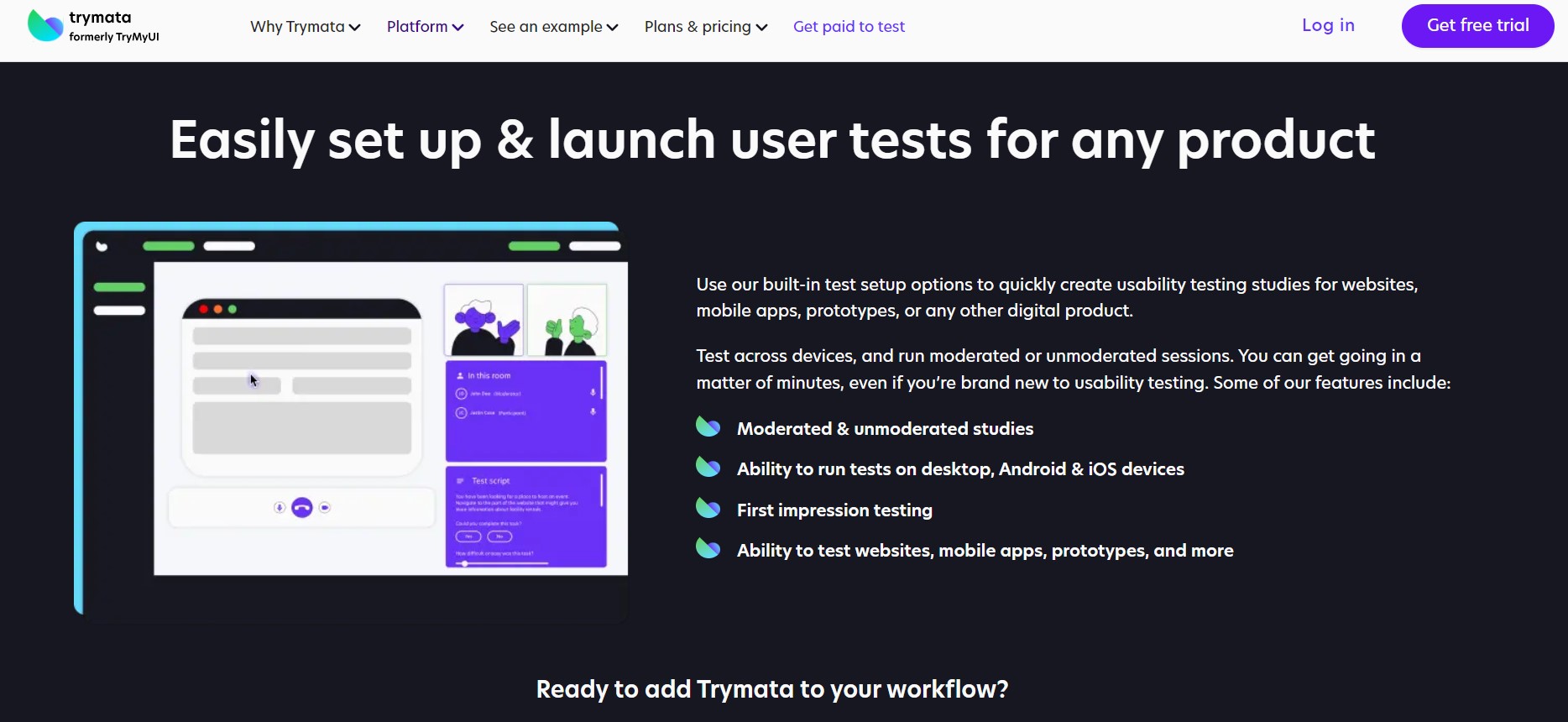 IntelliZoom
Though the name of the following website has Zoom in it, it has nothing to do with Zoom for online calls. IntelliZoom, being a part of UserZoom, is a company that helps other businesses to increase the quality of user experience offered. It has several branches in Europe and the United States.
The tests IntelliZoom offers its users differ depending on the level of complexity and the facilities needed to conduct this or that research. The situation here is similar to the general tendency: the highest-paid tests are those requiring audio or video engagement. Simple surveys that don't involve anything of the kind get a basic payment of 2$.
To become a member of the service, you have to speak either Spanish, German, or English fluently. Also, you have to be of age.
Other requirements regarding the quality of your testing and the feedback you provide remain the same. The average time each test takes is estimated to be from ten to twenty minutes.
To participate in video and audio testing, you will have to make sure your device works correctly and guarantees a high quality of both input and output. Other technical requirements are a strong internet connection and the ability to communicate with the representatives of the platform via a messenger.
Payments, as in the majority of cases, are sent via PayPal.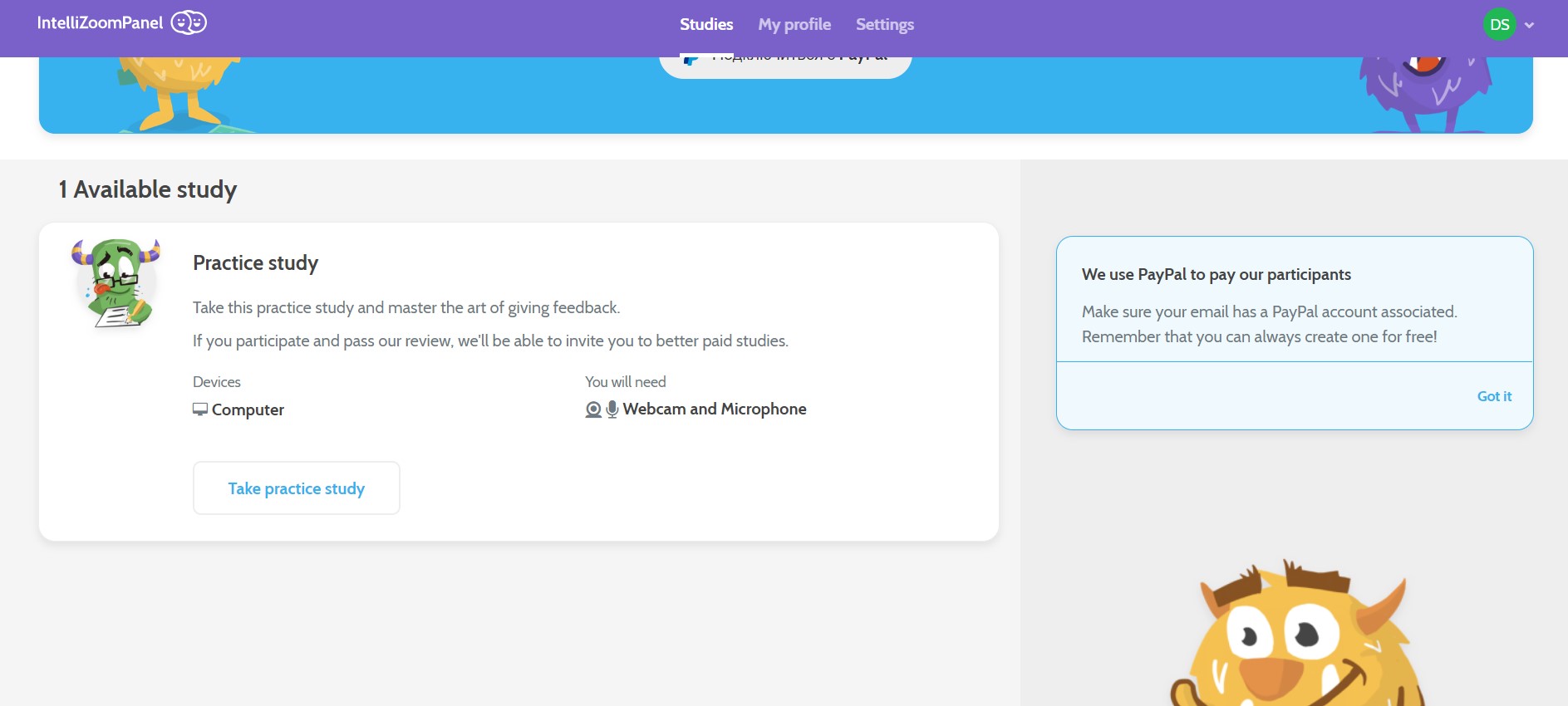 Ferception
Among the clients of our following websites are such famous businesses as Airbus and Coca Cola. Actually. Ferception is much more than a simple website offering app testing – it's a complete ecosystem of different kinds of extensive marketing research performed on a high professional level.
An average user that starts completing research via Ferception gets from ten to twenty dollars per task. Mind that you can't withdraw the money you have in your account if you have less than twenty dollars on it.
You can withdraw your money via PayPal or send them to Amazon Gift Card if you have one. Mind that if your income surpasses hundred and thirteen dollars, you will be sent an invoice from the company.
To become a member of Ferception you don't have to do anything extraordinary. After you have created a profile and filled in all the necessary personal data, you should identify what field of research will be the most interesting for you.
The platform will find a teaching course tailored to your interests and send you a link via email so that you could participate and move on to conducting real research and solving real cases.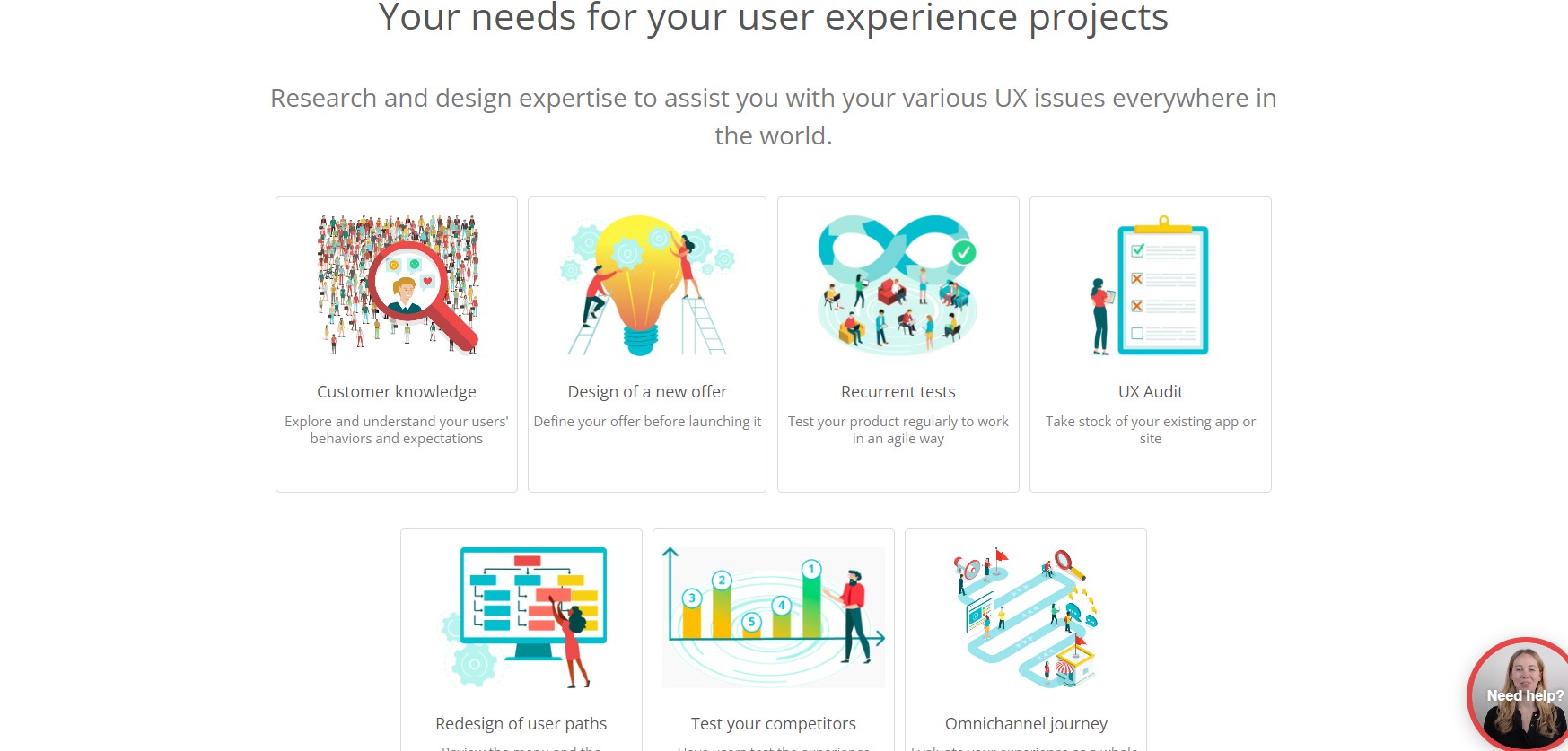 You may also like: 11 Best Multiplayer Sports Games for Android & iOS
Enroll
Enroll is slightly different from other websites that we are discussing here. The thing is you can use this service not only on your computer but also get access to it via your phone or your tablet.
Another difference is hidden in the research technique this website uses. Here you don't have to test and use your camera or your microphone since the service doesn't track your work this way.
Instead, you just test apps as if you were a regular user, who you are. Such an approach creates more comfortable working conditions since you don't feel the stress imposed by a Zoom call.
There's a reason why this service doesn't require any video or audio supervision by the representatives of the platform. The tests provided are very simple, so an average user will certainly complete them even without any external help. On the other hand, such a type of research is not that highly paid since it is too easy and too basic.
Indeed, for complete research, an average user is paid approximately one and a half dollars. Payments are sent to PayPal. It's said that the platform has already conducted more than six thousand hundred small tests and research.
As you can see, it is a nice flexible service that is a good start for anyone wanting to start building personal income by testing.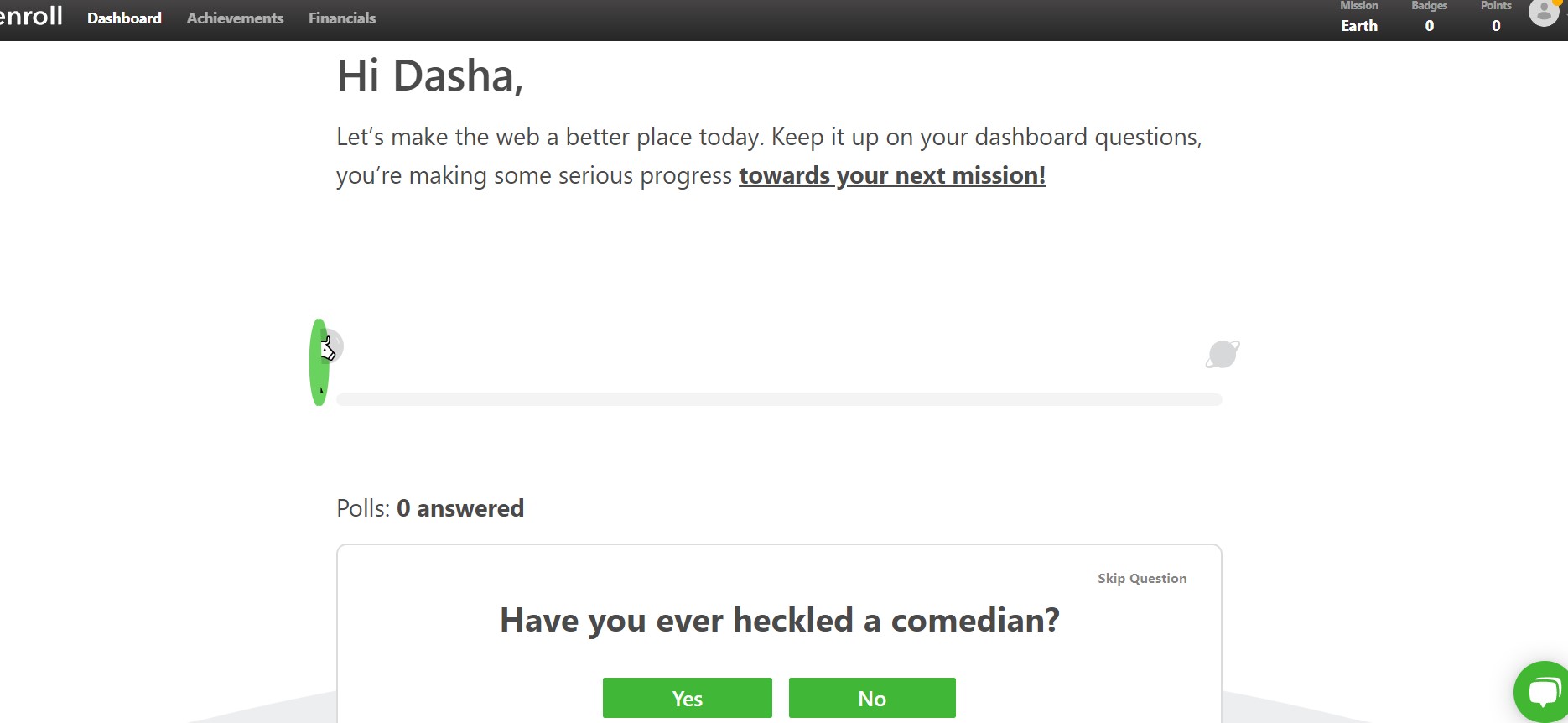 UserFeel
Here we offer another good app to get paid for testing websites and apps. UserFeel is a reliable company trusted by many big and well-known businesses and institutions such as Target, McKinsey, IBM, and even the European Commission.
To start using the platform all you have to do is to create a personal profile and complete a simple task. Before you start, you will have to watch an introductory video and read the answers to the frequently asked questions. Only after you have watched and read everything, will the platform offer you the task.
After you have completed the sample task, the service will send you test offers via email. The payment depends on the time spent performing each task, starting from three dollars for five minutes tests. After the service approves your income, which usually takes one week, you will be able to withdraw it via PayPal.
All in all, this website possesses a good studying infrastructure which slightly makes it stand out among the rest. Everything is explained more than clearly, and there's hardly a question without an answer. What's more, it has a database of more than forty languages which broadens the opportunities for researchers.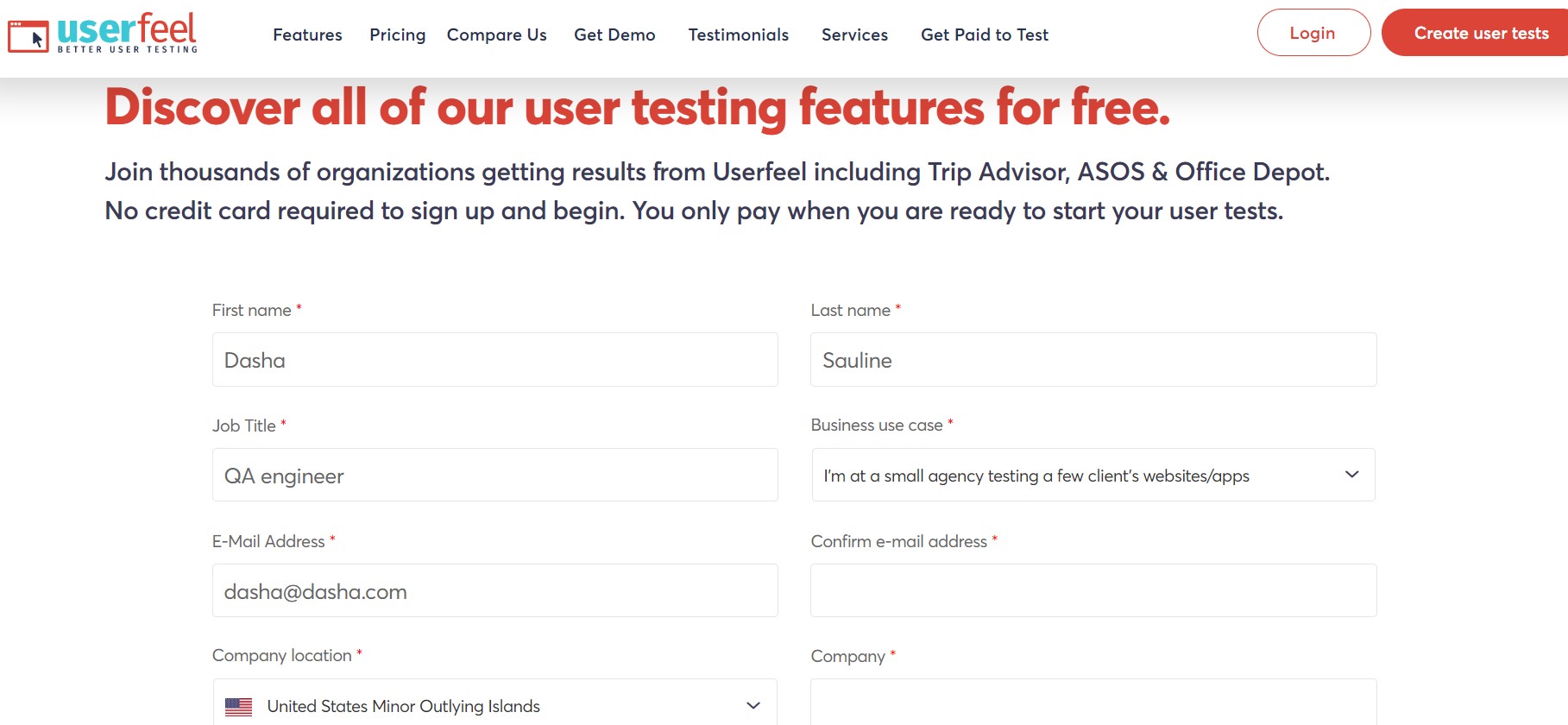 Testing Time
If you would like to hire a team of researchers, then Testing Time is definitely for you: it has an extremely powerful calculator right at the very beginning. You can calculate the price of your research depending on many parameters including the number of researches and the type of it.
However, let's get back on track. For those who want to earn some money with the help of testing, Testing Time is a good option since they have a fixed price for the research. Those are quite extensive and sometimes require some time, however, it's rather convenient since you won't have to guess how much you will be paid afterward.
As for the specific traits, it needs to be said that the research is often conducted via Skype, so it undoubtedly belongs to the so-called moderated type. During your video call, you will be supervised by a team member of the platform who will tell you what they want you to perform.
On the one hand, supervision in the live mode is a bit stressful and unwanted, especially when you want to find a remote job with as few people-to-people interactions as possible. On the other hand, the result and the process of work both become of higher quality, and there's always an opportunity to ask for help.
Since the research is conducted in the form of a video call, you will have to check the availability of your microphone and your camera. After you have completed the test, the money will be sent to your PayPal within ten days.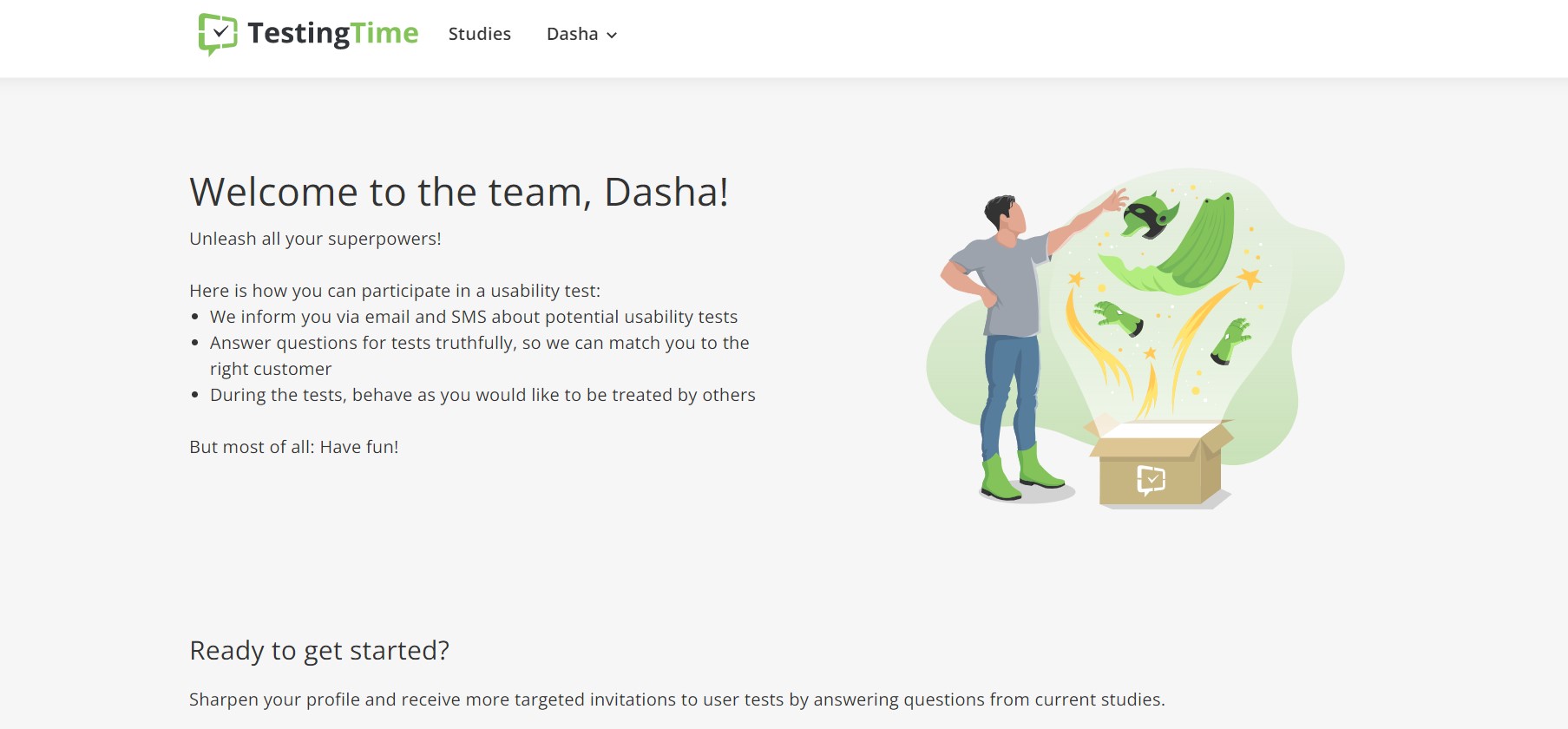 StartUpLift
StartUpLift is one more platform for testing apps and websites where the research is unmoderated. That means you won't need either a camera or a microphone. If you are good with writing texts, it's good news for you: StartUpLift pays researchers for written comments they leave on this or that product.
Each test, as the platform states, is worth five dollars. The payment doesn't depend on the time taken to perform the test, however, it's said that in many cases they are super quick and simple.
While writing a comment you should remember that you are getting paid for a substantiated, well-grounded opinion. There's no need to write an encyclopedia here, but be sure that your answer comprises more than three-four words.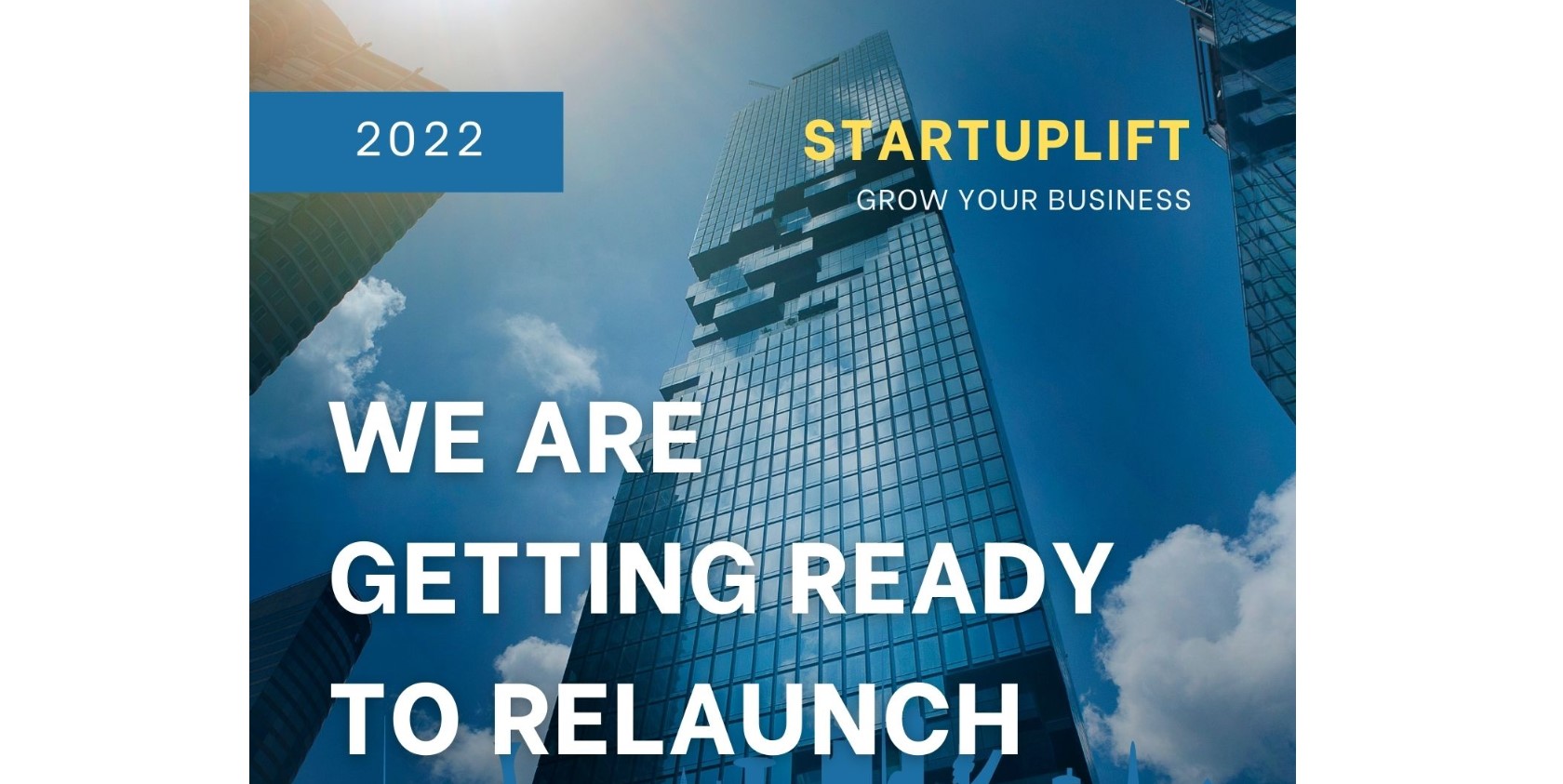 You may also like: 12 Best Multiplayer Games with Voice Chat on Android & iOS
Survey Junkie
We are finishing our list with the website where you can get paid by completing surveys, as it comes directly from the website's name.
To start completing surveys and earning money, you have to sign up and create your account. What is extremely convenient is that you can do it with the help of your Google or Facebook account, so you don't have to follow a long process of regular email registration.
Though completing surveys is the main activity on this website, there are a lot more where you can participate.
There are several types of research offered to users, such as behavioral one, involving sharing digital activity, or attitudinal, where you can become a member of a focus group. You can share the data about the digital activity you perform every day and also get paid for that.
As for getting paid, Survey Junkie uses a basic PayPal scheme. However, there are many promos and bonuses from the company's partners, such as discounts and gift cards.
The money is presented in the form of the so-called points, each hundred points equals one dollar. You can start withdrawing your money beginning with the sum of five hundred points, or five dollars.