Want to make sure you won't get any unneeded gifts for your celebration? This article has you covered!
Here are the 6 best gift-registry apps for weddings & events that will make sure all your invitees know what to bring as a present. You'll get to make personalized lists for any occurrence and share them with loved ones. These apps let you add items from any online store worldwide, which makes gift-giving a lot easier.
MyRegistry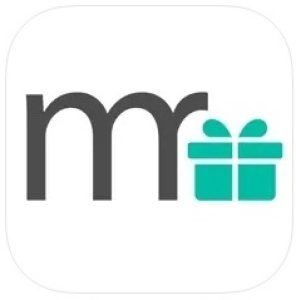 Let's start with a gift registry app that will make your celebrations a lot easier.
The main goal of this app is to make wish list creation as easy as possible. It lets you make multiple wish lists for any event possible. You can make a special list for a wedding, a birthday, or any other event. The app comes with an intuitive UI, so you'll get to fill in the list without any effort.
You get to add items to your wish list from practically any store worldwide. It also lets you add shopping and gift cards, so you're all the way covered. And if you already have pre-made lists on Amazon or Target, the app lets you easily combine them into one and sync with the app. It's also easy to edit the existing lists: rearranging the items, deleting some, and more.
Beyond that, the app comes with a built-in scanner, so you can easily browse the stores and scan some items. Once it's done, the item will automatically appear on your wishlist. You can also add pics of items in case you don't have a link. Just make sure to add a note on where to get it from.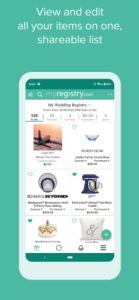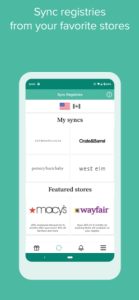 You may also like: 11 Free Wishlist Apps & Websites For Family
Giftster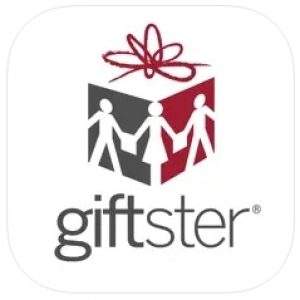 Next, we have an app that will make sure you won't get unneeded gifts for your big days.
It lets you make lists for any possible occurrence: from birthday to wedding. You may rather create separate lists or just one, it's up to you. You get to add items from any possible website in the world, there are practically no limits here. Plus, there are no limits on the number of items per list, so no worries.
You can edit the lists whenever you need to by adding and deleting the items. The app also has a web version, so you can access it at any time. Once it's done, you can invite your friends and family to view your listings. All you need to do is to send all your close ones a link to a private group.
Herewith, you'll get to see when some items from your list get viewed and purchased. It will disappear from all the other members of the group, but you won't get to see who has bought it for you, so the surprise remains. The app also has a secret Santa tool, so you can have fun on holidays.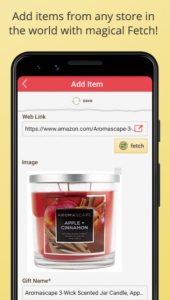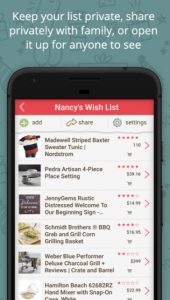 Check also: 9 Free Guests List Maker Apps & Websites
RolBox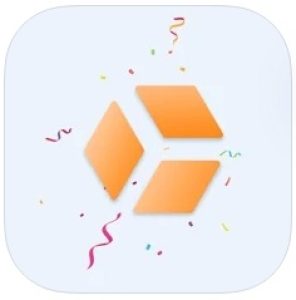 This is a simple gift register app that lets you make sure you only get the right presents.
If you're planning any kind of celebration like a wedding, an anniversary, or whatever else – this app is a must-have. You start by making a profile with some personal details and info about your hobbies. It lets you make gift lists for all the celebrations individually and add items from all over the world.
Plus, you can add pics without links and just point to the places they can be bought. You may also edit pre-made lists by rearranging the things and deleting the ones you don't want to get anymore. Once it's done, you can share the link to your lists with fam and mates.
Along with that, you can also track the listings made by your close ones to make sure you'll always be a cool gift giver. Besides, you get to see which items from your list were already bought. The app won't ruin the surprise, though, you won't get to see who's made a purchase.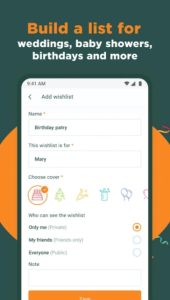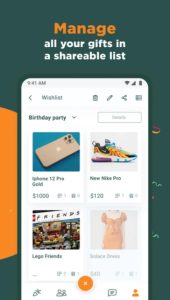 The Knot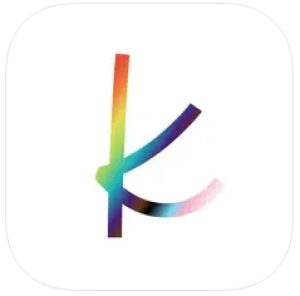 It is a wedding planner app that covers a gift registry tool.
This one is fully dedicated to wedding planning, so if you wanna keep up with all preps for your big day – don't get past this app. The app lets you create an ultimate wed registry to make sure you won't get unneeded gifts. You get to add items from any online stores, and you can also ask for gift cards or money if needed.
More to that, the app has a couple of listings for you to get inspo from. It covers registry lists of celebs along with some hand-picked stuff you might be interested in. Plus, this app can help you find the best wedding vendors and venues nearby. All of them come with reviews, so you can be sure you'll get what you're expecting.
You'll also get to create a guest list and keep track of all the replies, meal prefs, plus ones, and all that. It also gives you over 600 free wedding website templates you can use for free. The app comes with a countdown widget, so you could always keep an eye on the time you've left till the big day.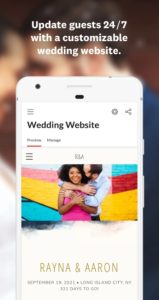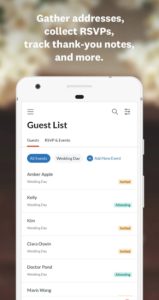 WISHUPON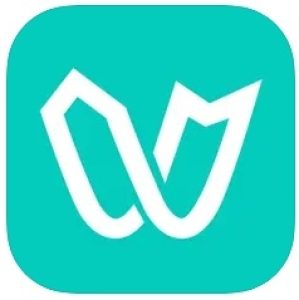 That's a universal registry app that lets you make wish lists on the go.
It lets you pick items from millions of online stores worldwide and put them all in one list. Herewith, there are no limits on the number of lists, so you can make separate ones for different events and celebrations. Adding an item is simple: just copy a URL and paste it into the app, no screenshots are needed.
It needs to be said, you can also use this app to track discounts and sales for desired products. At this point, you can set notifications to alert you when the prices of products drop or raise. You can also view the most-added items from the app for some inspo.
The app lets you share your lists with friends and fam and even post polls on IG and Snapchat. As for the registry, you can make special listings for different events. Once someone will receive the gift, you'll get notified, and it will disappear from the public eye.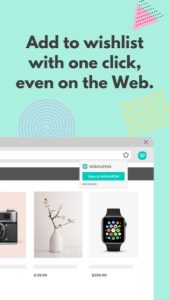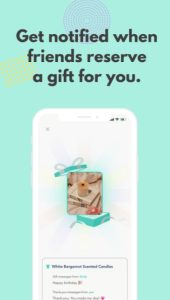 You may also check: 11 Best Party Planner Apps
Wishfinity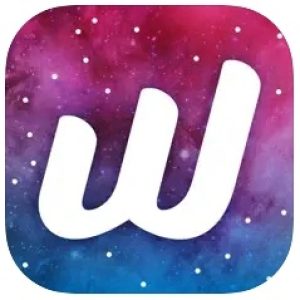 And lastly, there's an app to create a wishlist for any occasion possible.
This app is not here to create one-time wish lists and registries – it's here to stay. It syncs to your contacts and lets you share your gift list with mates and fam. You actually get to follow them and track their wish lists for as long as needed.
In case some of your close ones are not on the app yet, you just need to send them an invitational link (like you would on WhatsApp). It doesn't save any of your private data, though, so no worries. The app lets you pick the item from multiple retailers and online stores, so you get full freedom here.
Adding items is simple: just paste its URL, and it's done. You may even add a gift and shopping cards or pin a payment link if required. The app doesn't have any restrictions on the number of lists or items, which is nice.