From first sight it might seem like GitJournal is another taking-notes app, but if you take a closer look, you will notice that this software possesses a number of specific features that will make it stand out from the crowd. It is not that often that you see an open-source note-taking app on the market and that's why this app definitely deserves a separate review.
Are you looking for more interesting software? You should check out our article about the best auto-clicker apps – they might be helpful for those who earn money online.
First of all, the developers pay special attention to the security of your personal data – as we all know, this issue is one of the most painful in the modern world. So even though this is open-source software, you can not worry that your personal information is going to be handed over to third parties.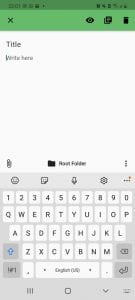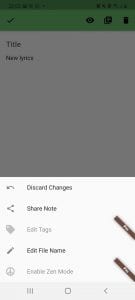 In order to use the app, you don't even need to create your account (well, it's still recommended if you're going to use the app often). One of the advantages of GitJournal is that it is so easy to use – you just open the app and can put in the notes right away – isn't it what you are looking for when you want to take a note?
You can also group your notes into the folders and tie them to a specific date – in other words, create something like a diary in the app. If you look at the upper left corner of the screen you will see the main menu sign.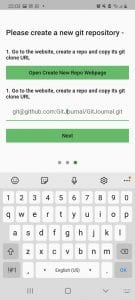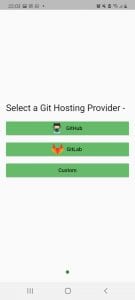 The menu includes pretty much the common features of any notes app, however, there is a specific one where you can choose your Git Host. You will be able to choose among GitHub, GitLab, and custom your own. You can also make this process automatic or manual. The app can also be integrated with other Git tools.
What is more, if you want to protect your phone from intruders and make sure all your apps are safe you can check out this article about the software that helps hide apps on your device.
Another cool thing about GitJournal is this app has absolutely no ads. It happens quite often in similar apps, so this is a huge plus for users. By the way, all the notes you put into the app will always be available offline as well. The app always stores the notes in the Markdown + YAML header format.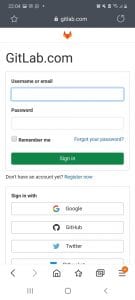 Summarizing all the points, GitJournal is a nice app to use for regular users who are looking for a new notepad app – since it is simple and lightweight.
Did you actually know there are also apps that can help you play YouTube videos in the background? If you check out this article it will definitely make your life easier.
However, if you want to explore all the possibilities that GitJournal is able to bring as open-source software, you have to have some knowledge in this field, otherwise, the user will seem complicated for you. So that's fair enough to say that in this sense, GitJournal has a specific target audience.