If you are not familiar with this game yet, it's time to download it! The game Hardboy and Lightgirl Online Multiplayer will be interesting for both adults and children, and just for all puzzles and maze lovers!
And if you want to explore more couple games then check out the article about the best games like Huniepop.
You need to explore the game locations, doing everything to get to the exit. On the one hand, the game is simple and uncomplicated, on the other hand, the developers have tried to bring new elements into the usual puzzle game, for example, new forms of labyrinths, moving platforms, etc.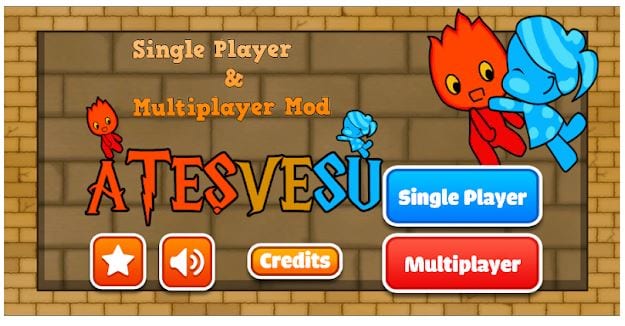 You will definitely need logic and ingenuity! A tutorial is available for a quick start to the game. The graphics are very colorful, the heroes are memorable: this is a Hardboy – a red man and a Lightgirl – a blue girl. Control characters by moving them across game locations using simple and intuitive gesture commands.
But please be careful, the boy can easily cope with tasks where there is fire and will die from a drop of water, and the girl, on the contrary, is susceptible to fire and fearless to water.
Do you wish to play a game like this with your lover? Then you can use a multiplayer game for that – for sure you will find something that will suit you both.
You are offered an easy and normal map to choose from. More than 200 maps in temple forest аrе available! As you progress, you will unlock new levels. A nice addition to the game is the soundtrack in the background.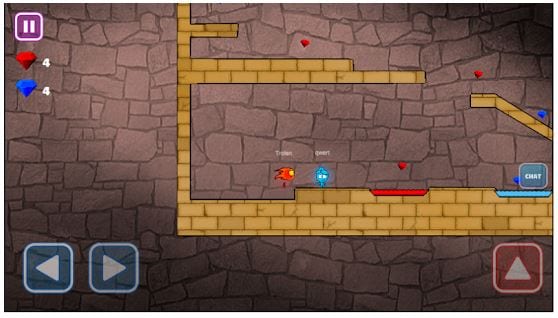 In this version of the game, you have the opportunity to play both single and multi-mode. In multiplayer mode, you can create your own gaming room, select an existing one, or join a match.
You have the option of adding a friend, creating a friend list, and an invitation system. One player will play for the Hardboy, the second for the Lightgirl, and the task is to overcome obstacles and collect points.
What is more, if you like the style of this game you must also like cartoons – explore the best websites where you can watch your favorite cartoons for free.
Hardboy and Lightgirl game is perfect for killing time or spending time with friends online. The developers are constantly working on updates and bug fixes. It is a great game with no annoying gameplay. Recommended!