StudyGe is a very interesting modern app whose purpose is to show people the world map and to develop their knowledge of geography. The game doesn't require registration.
Are you interested in geography? Preparing for the exams? In order to make this process even more efficient, we prepared a list of the best apps to help you with that.
When we open the app, we see a white main screen, on the top is the balance of coins and the amount of experience, on the right is the world map itself, on the left, there are several icons such as achievements, statistics, and map style. The main colors of the home screen are white, green and yellow.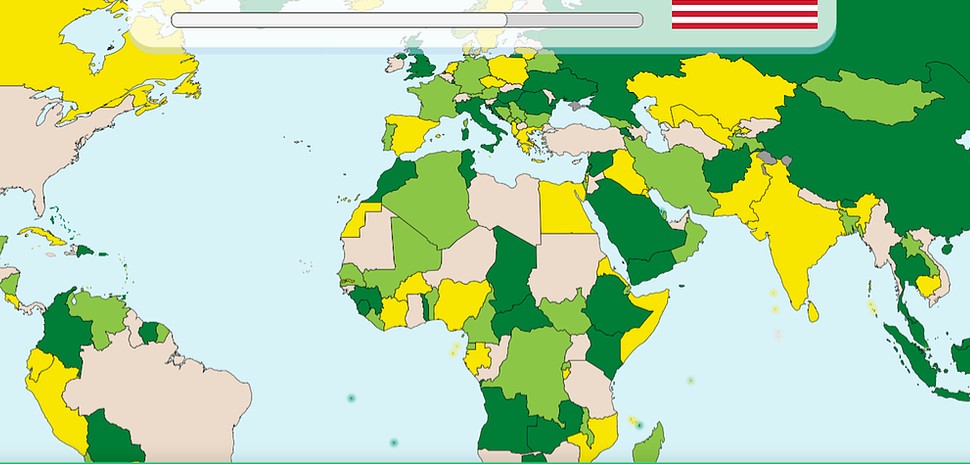 The interface is very delightful and decent. When we tap on the map, we see a large map of the world. All countries are marked with a different color. The map is very bright, colorful, but nevertheless cheerful to look at.
You need to tap on a certain country to see information about it, and specifically its capital, language, area, currency, and form of government. Of course, the game has several modes. You can download maps of all world rivers and oceans, the subjects of Russia, the states of the USA, the regions of China, and others.
Some modes are payable but it definitely worth it. Also when you click on the white button where is written "select the mode", you can see that a new section opens. It's called a quiz.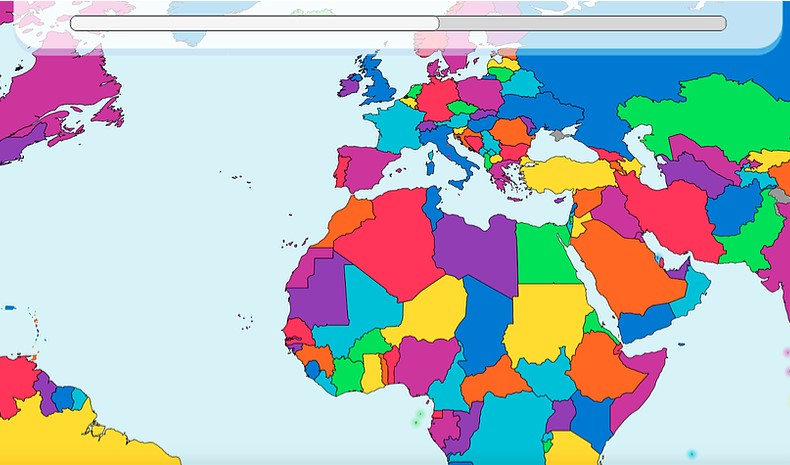 The player chooses appropriate conditions, such as a number of questions and areas on the map, and then the person is asked questions related to countries and he or she must answer correctly in order to earn more points.
Technical support is good, the game developer always keeps in touch with players and helps them to solve problems connected with the app. The game has an entertaining and educational function, so both adults and children will like it.
Maybe you could also be interested in learning a new foreign language? You might also want to check the best apps to learn German, for example.
Moreover, StudyGe can be translated into several languages: Russian, English, German, Italian, and so on. It is very useful and suitable for everyone.