Gossip Bucket is a great app that provides its users with news about the lives of celebrities.

You may also like: 11 Best news aggregator apps for Android & iOS
When you first enter the app, you'll be asked whether you want to customize it or not. By choosing "Customize" you can pick the websites from which you'll be given information.
Click on the "News" button at the bottom of the screen to begin reading all the gossip! This section of Gossip Bucket has a mixture of articles from the websites you've selected or just the most recent articles if you didn't customize the app.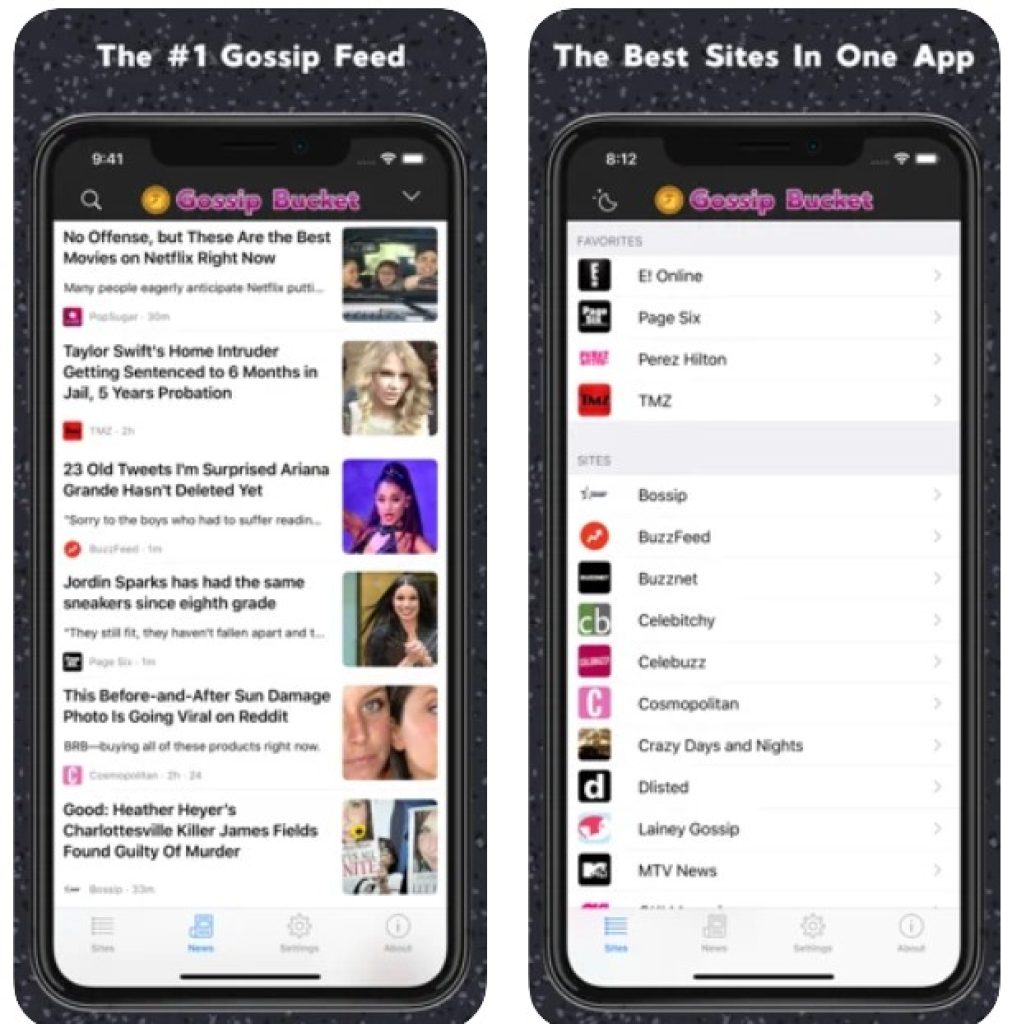 When you tap on any of the articles, you'll be redirected to the website of that magazine or newspaper to read it. This way you won't have to go back and forth between various websites to find out all the news about your favorite famous people.
The "Sites" section of the app will give you a list of many popular websites. You can pick any of the sources to read news only from that website.
Go to "Settings" to adjust the app to your best liking. Switch the interface to dark mode if you usually use the app in the dark to improve the view.

You may also like: 15 Free movie streaming apps for Android & iOS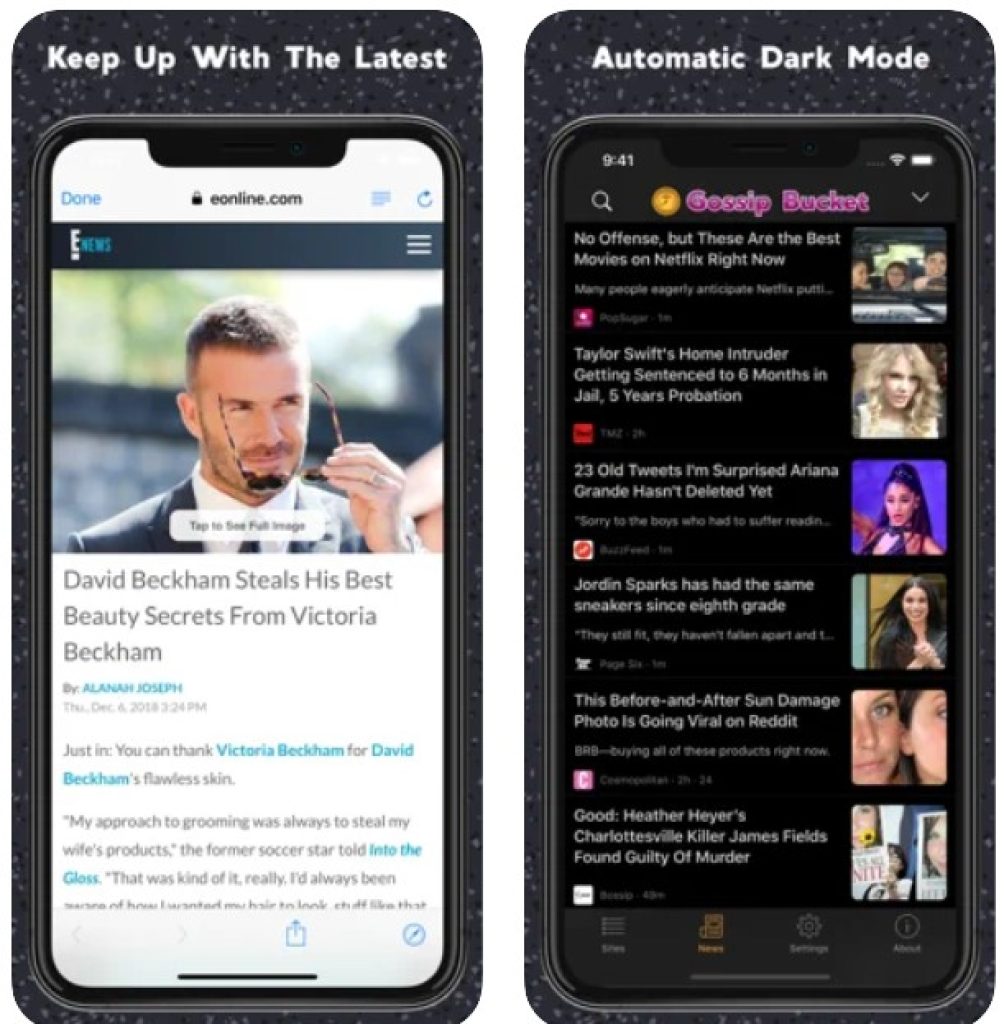 Select the sources you enjoy most in the "Content Sources" section of the settings. Tap on the "Refresh Interval" button to set the timer for the app to automatically refresh the newsfeed. You can choose different intervals from 5 minutes to 12 hours, or to never refresh the feed if you wish to manually do that.
Turn on "Show article previews" if you'd like to be given a small introduction to the article before reading. This may be helpful for you as you will know if the article contains something you're interested in and if it's worth spending more time on.
Overall, Gossip Bucket is a useful app that will save your time but still let you stay informed about all the rumors!

You may also like: 7 Free news streaming apps for Android & iOS