If you want your training to be successful, you need to do stretching. This will help you prepare your muscles for training. The better you warm up your muscles, the more effective your workout will be. If you don't know what exercises to do, special apps for stretching can help you.
You can also do stretching exercises after your workout. This will help you relax your muscles.
There is a list of the best stretching apps for Android and iOS.
You may also like: 9 Best 7-Minute Workout Apps (Android & iOS)
Stretching Exercises – Flexibility Training
Stretching is everyday training for every person. You need to do stretching even if you won't train. This app will help you to do different stretching exercises. Stretch at least 3 times a week. Stretching will help you avoid injury. Stretching is highly recommended by professional trainers before training.
We recommend stretching as a pain reliever. Stretching improves blood circulation in the body. This will help your injuries heal faster. You will improve your body mobility and muscle strength. The app will offer you 2 types of routine. Morning or evening stretching. Choose what suits you the most. You can do stretching twice a day.
If you are a runner, this app has a pre-runner and post-runner stretching exercises. You can perfectly prepare your muscles for training. The app has stretching exercises for different parts of the body.
Try stretching your entire body or individual parts. These apps are suitable for all people. You can select the level of difficulty in the app settings.
The app has been downloaded over 5 million times.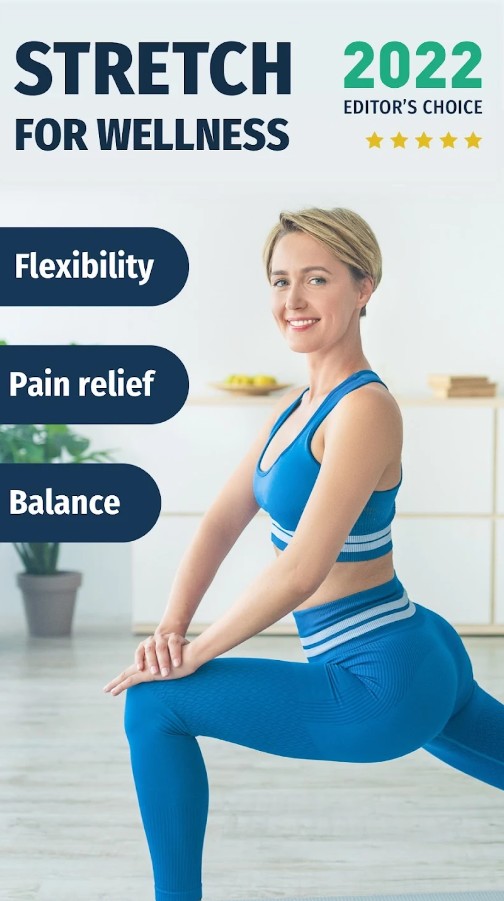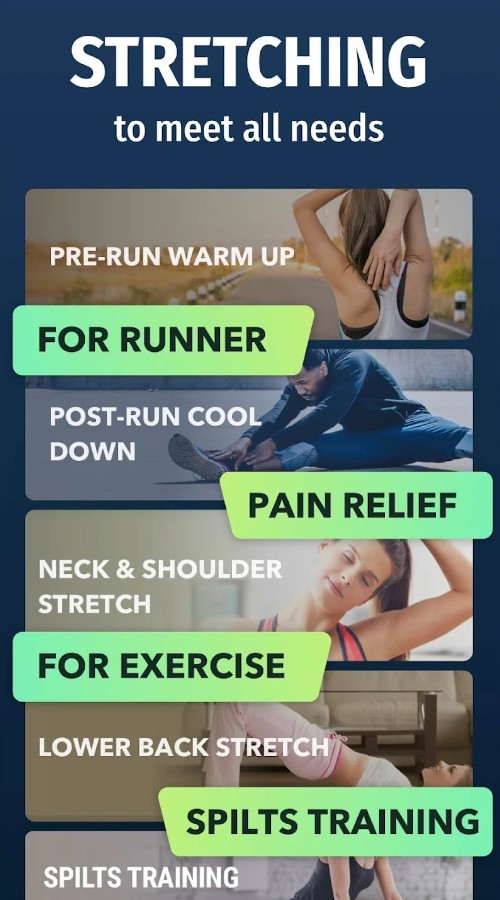 You may also like: 11 Best random workout generator apps for Android & iOS
Start Stretching
This app will become your personal health coach. If you want to improve your physical flexibility, then this app is necessary for you. If you can do some basic exercises, the app will teach you new exercises. You can choose the difficulty level of your stretching workout. Start with the simplest apps.
The app will show you step by step how to do each exercise. You will improve your health and mobility. Use this app every day for 10 minutes. You will find simple graphics with simple instructions for exercises. The app also has a built-in timer. Don't worry about the time. The app will control it. The app tracks your progress.
Each stretching exercise is described in graphical and textual form. You can use any of them to understand the exercise. You can adjust the difficulty and length of the stretching workout. If you have a lot of time, you can stretch longer. This app will help you to be faster, stronger and more flexible.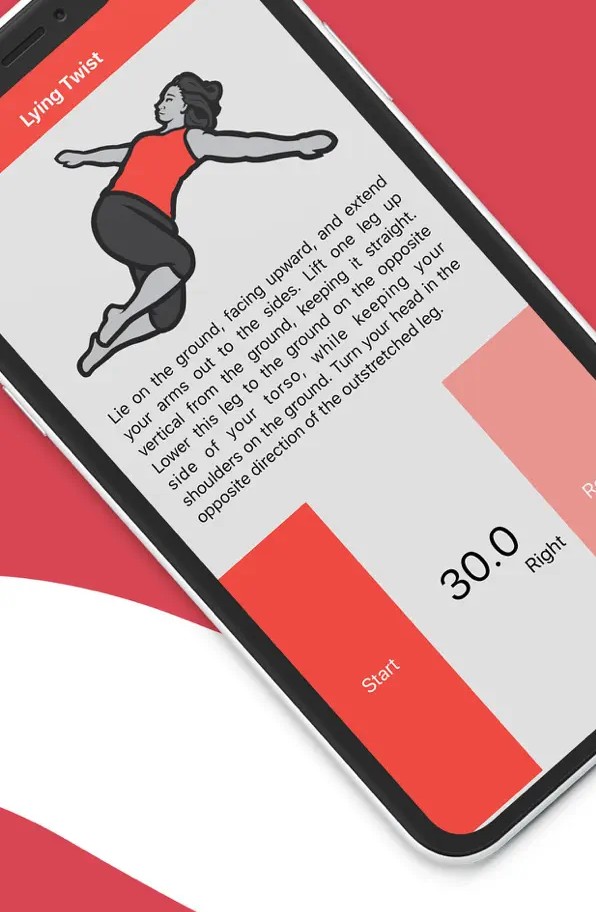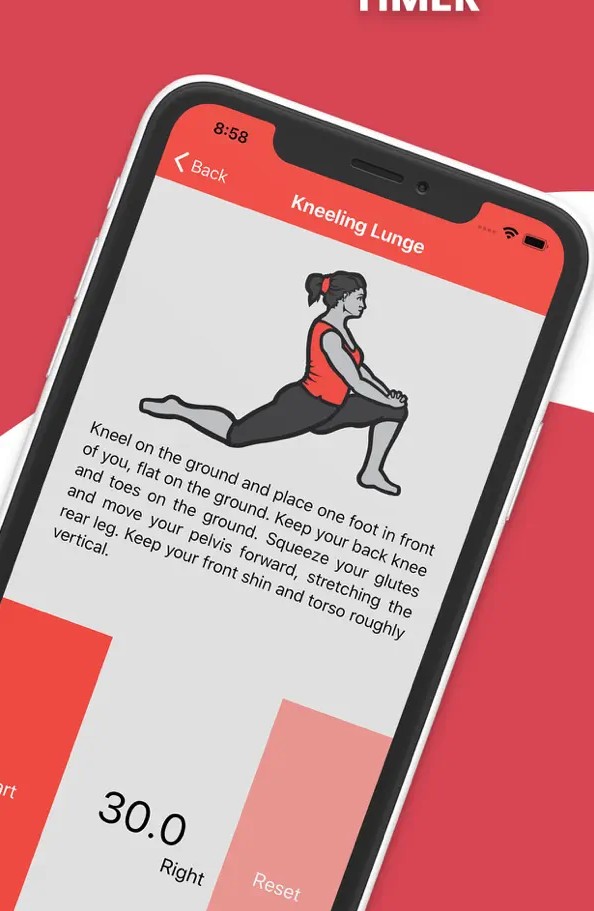 STRETCHIT
This app has a library of video workouts. These visual guides provide step-by-step instructions, making it easy to follow along with each exercise. So, no mater how skilled you are, you can do exercises taking into account your limits.
The app categorizes exercises into different levels, such as beginner, intermediate, and advanced. This ensures that you can progress at your own pace, gradually increasing your flexibility and mobility over time.
In addition, regular stretching can aid in preventing injuries and alleviating discomfort associated with muscle tightness.
In summary, STRETCHIT is a user-friendly app that empowers individuals to prioritize their flexibility and mobility and offers a variety of stretching exercises that cater to users of all fitness levels, making it accessible and effective for everyone.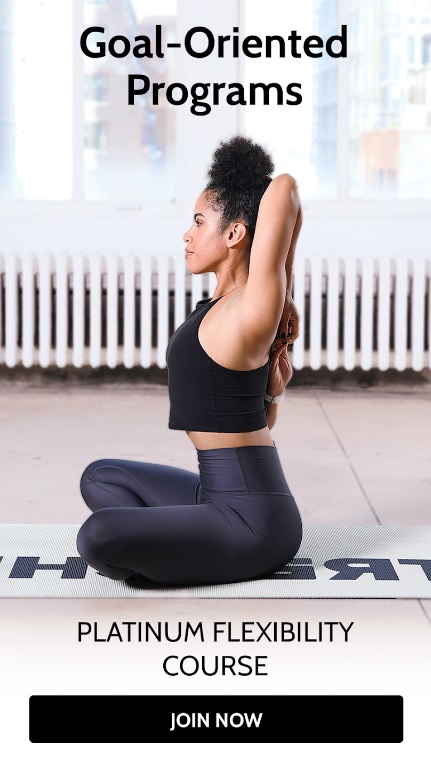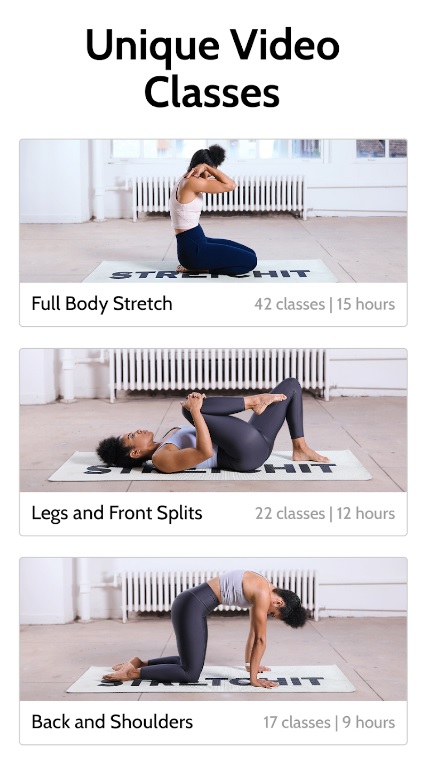 Stretching – Morning & Night Flexibility Exercises
This app contains simple exercises for stretching in the morning and evening hours. Evening stretching exercises have many advantages. they will help you prepare for meditation or sleep. You will feel pleasant muscle fatigue. The app has different types of stretching exercises. Morning stretching exercises will help you focus.
You will have a productive day after stretching. This app also contains exercises for Pilates and Yoga. You can alternate different exercises every day. You won't get bored. The app diversifies your exercises. It has a built-in timer with an alarm. An alarm sound will let you know that you need to start or end an exercise.
The app will allow you to choose the voice of a coach. It has several options. Choose the trainer that you like the most. The app will help you become better at everything. Select a type of workout. Simple and complex stretch exercises await you. You can also dance with the app. It will teach you simple movements.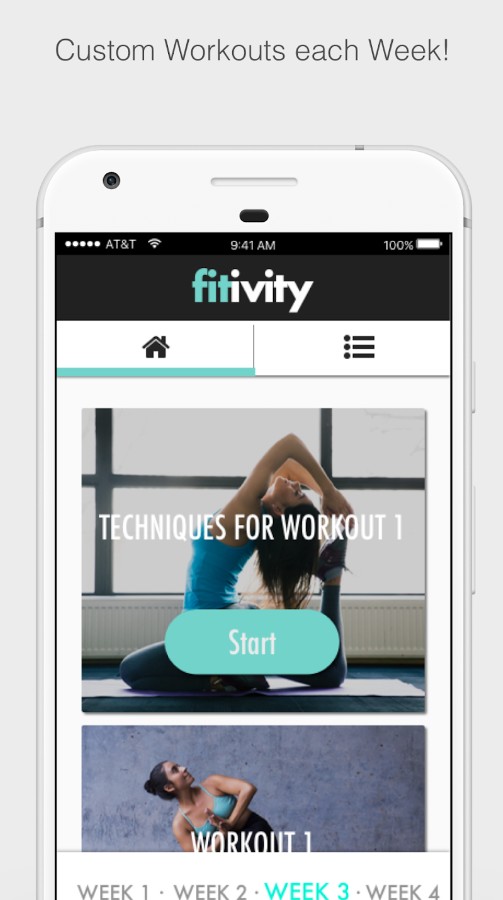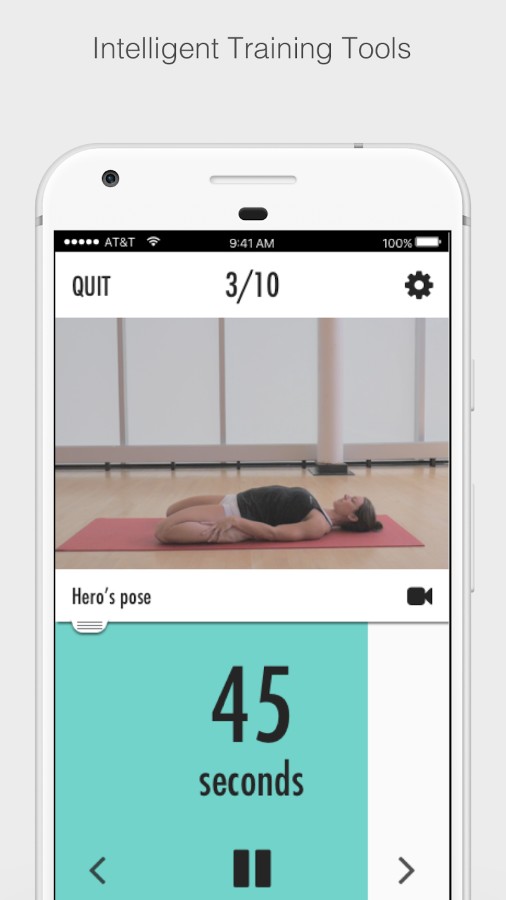 pliability
Pliability offers a wide range of stretching exercises, catering to different needs and levels of flexibility. Whether you're a beginner or an experienced practitioner, you'll find stretches that suit you. The app boasts a vast library of workouts, ensuring you have access to a variety of routines. From short, targeted stretches to longer, full-body sessions, Pliability has it all.
Pliability also offers other types of workouts to complement your fitness journey. These may include strength training exercises, mobility drills, and more, all aimed at enhancing your physical performance and reducing the risk of injuries. Regularly practicing stretching and mobility exercises can improve your flexibility, reduce muscle tension, enhance your range of motion, and contribute to overall relaxation and stress relief.
So, if you're looking to boost your flexibility, reduce muscle stiffness, and improve your overall physical well-being, Pliability is the app for you. Incorporate its exercises into your daily routine and experience the positive changes in your body and mind. Start your journey to a more flexible you with Pliability.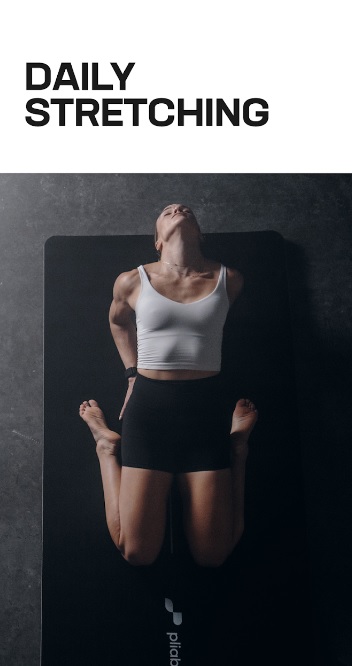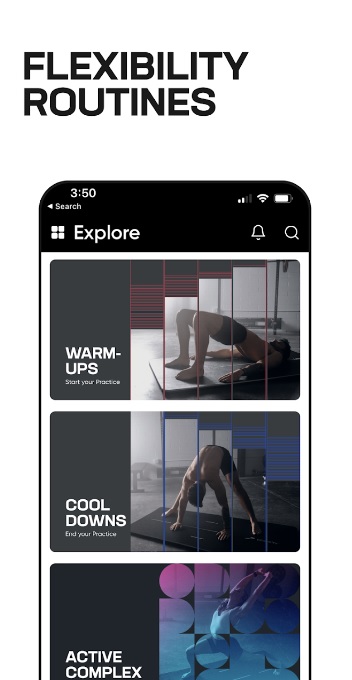 Stretching & Flexibility Plans
Sometimes you want to relax before bedtime. Try this stretching app. If you stretch your muscles you will get relief from stress. The app will help you hold a stretching session with different positions and with different levels of complexity. You can also burn fat and become slim.
Do exercises every day and you will regain your balance and flexibility. The app will improve your stamina. It will also help improve muscle and joint mobility. Discover the new properties of your body. You can get rid of problems with your back. You will feel much more confident.
The app has over 100 personalized exercises. Try all 50 stretching routines. The app will also help you choose a healthy breakfast, lunch, and dinner.
More than 50 dishes are waiting for you to cook them. If you don't know how to do the exercise, read the instructions. The app has a timer with the function on-screen.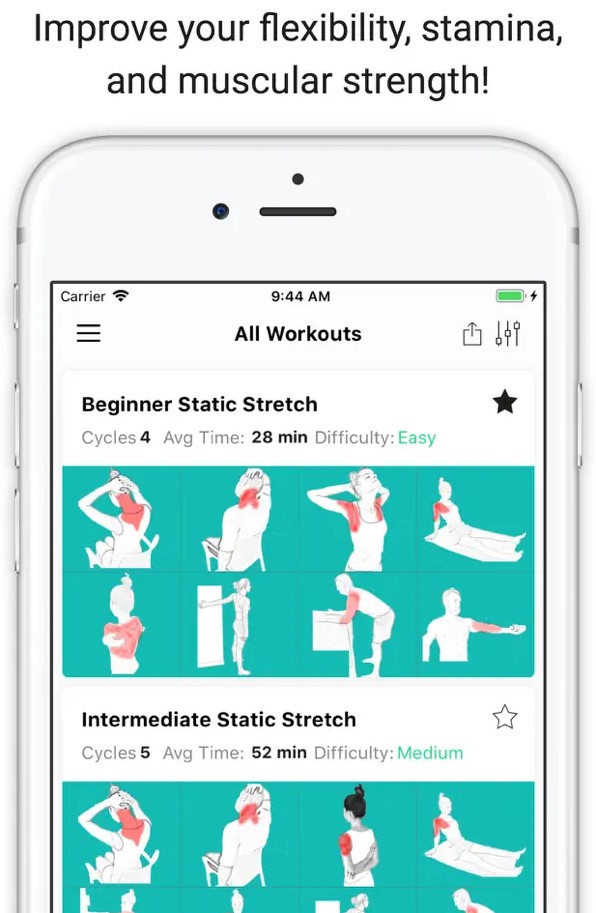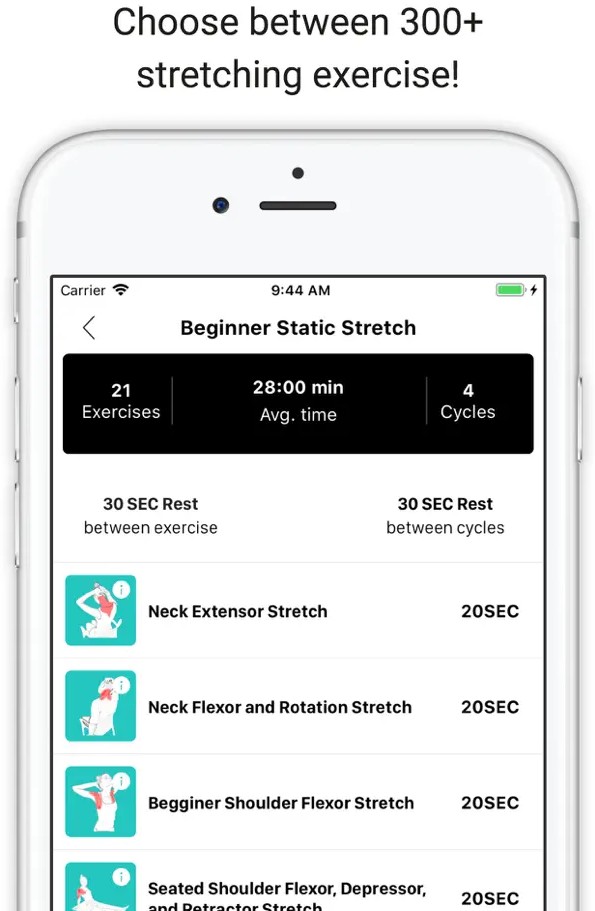 Splits In 30 Days – Stretching
Do you want to sit on splits? You need to do stretching exercises. Download this app. It will allow you to sit on splits after stretching exercises. You will notice that with each workout you are getting closer and closer to your goal. Choose a training program and you can stretch your muscles and ligaments.
The app has an introductory course that will explain everything to you.
Choose the difficulty level for the exercises. Track your progress in the app. It will notify you when you have a day of rest and relaxation. You will receive instructions for each exercise. The app promises you a result after 1 week of training. No need to go to the gym. It has been downloaded over 1 million times.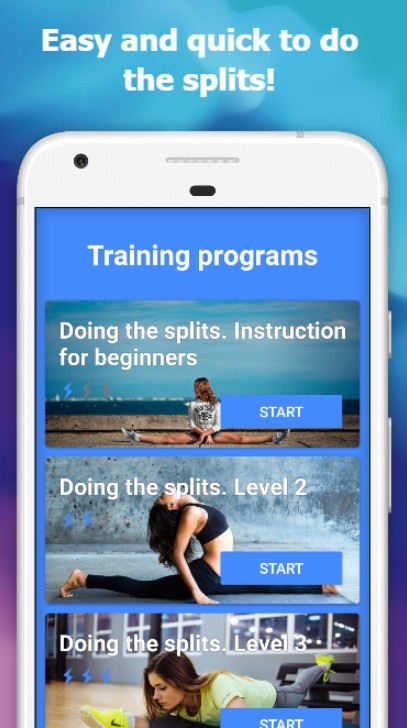 You may also like: 13 Best workout timer apps for Android & iOS
Stretch HD
Get stretching right now. This app helps you stay flexible no matter how old you are. The app has more than 60 HD videos. The app was developed by professionals. The effectiveness of all exercises is tested at a professional level. You can stretch any part of your body. The app uses the best stretching techniques.
If you are confused while doing the exercise, read the detailed instructions or watch the video. The app has a description of each stretching exercise. You will find a user-friendly interface and a modern design.
You can add exercises to your favorites list. The app will often add them to your program. You will get healthy tips for every day.
If you're bored while doing stretching exercises, turn on your music directly through the app. You can pre-compose a playlist. Any training will be more productive with music. This app is suitable for the medical and sports communities. Track the progress in the app. Take photos of your stretch and compare several photos.
The app has been downloaded over 90 thousand times around the world.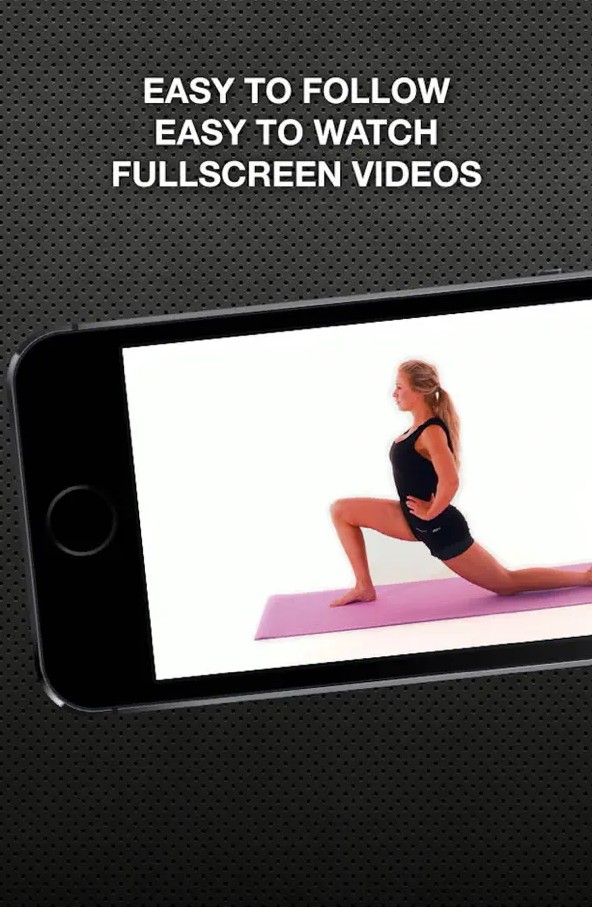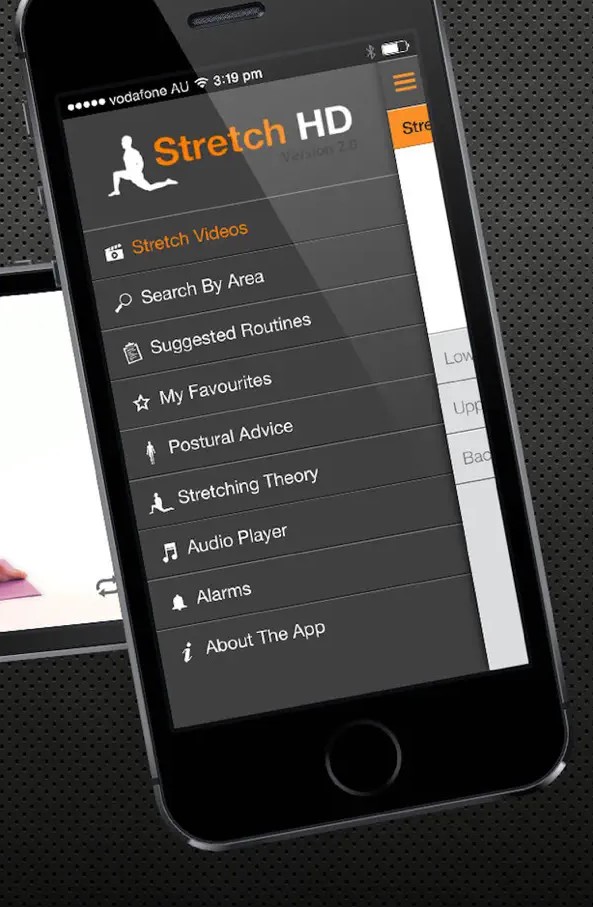 Stretching exercise. Flexibility training for body
This app will allow you not only to improve your flexibility but also lose weight! This is a great fitness trainer. The app will track your progress from the very first day of training. It has a convenient interface. You can see all the training data and your progress. The app will show you the level of mastering of the stretching technique.
You can also look at the number of days that you use the app. Record your stretching level. You can even sit on splits. The app develops an individual plan for stretching training. Try a basic training program that helps you learn the basics of stretching.
The app has 60 exercises to develop flexibility. You don't need equipment. The app has a timer that will notify you of the beginning and end of the exercise. Take a look at the virtual exercise instructions. You can try creating a personal workout. Choose the time of the workouts and the time of each exercise.
You can also choose the preparation time and the number of circles. Don't forget to choose a time to relax. The app has been installed more than 500 thousand times.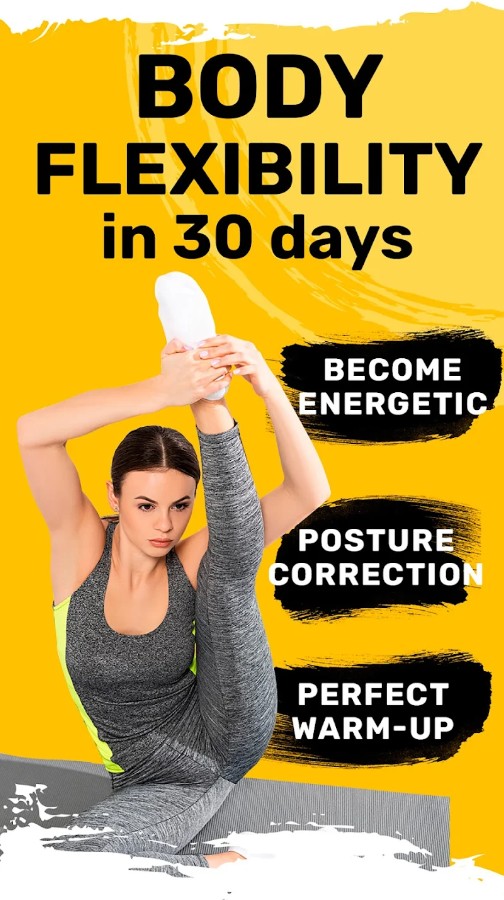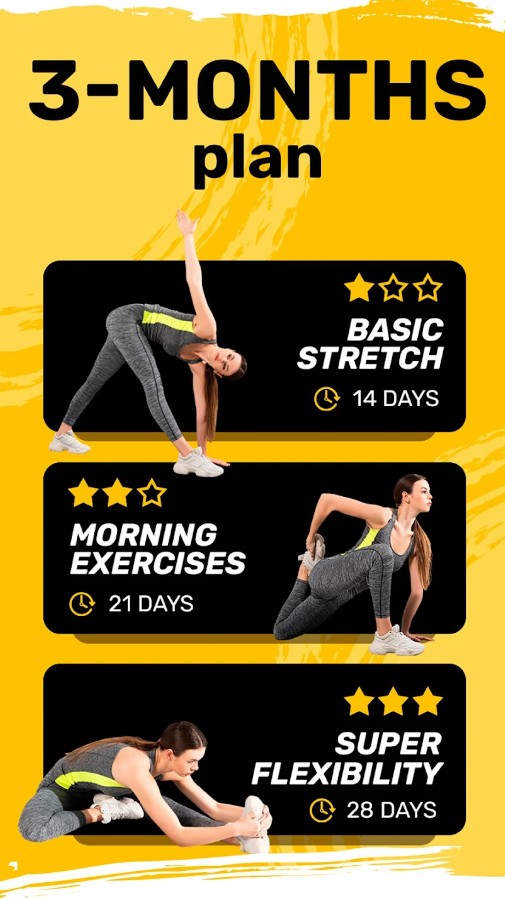 Bend
The Bend app is your companion for all things stretching and flexibility. With a wide array of exercises and user-friendly features, it's designed to help you become more limber and feel your best.
This app boasts a diverse range of stretching exercises. From simple stretches to advanced routines, you'll find options that suit your flexibility goals. Whether you're looking to relieve tension after a long day or enhance your athletic performance, Bend has got you covered.
You can create and personalize your own stretching routines to target specific muscle groups or areas of tension. This flexibility allows you to tailor your stretching sessions to your unique needs.
In conclusion, I believe that Bend will become your favorite app for stretching in case you're an athlete or simply someone looking to alleviate everyday tension – Bend has the tools to help you reach your flexibility goals.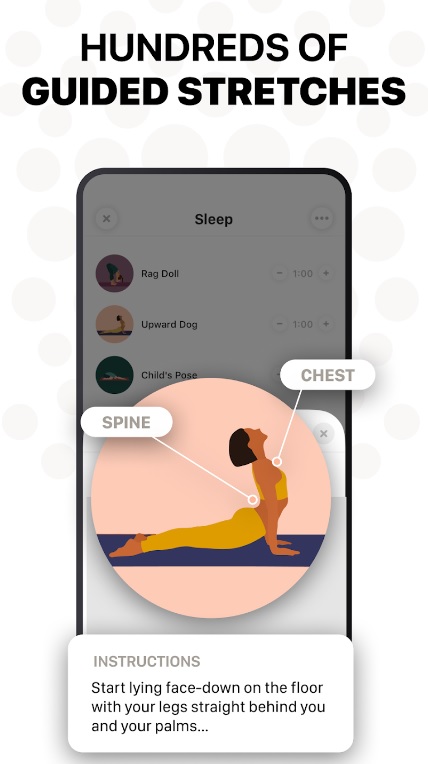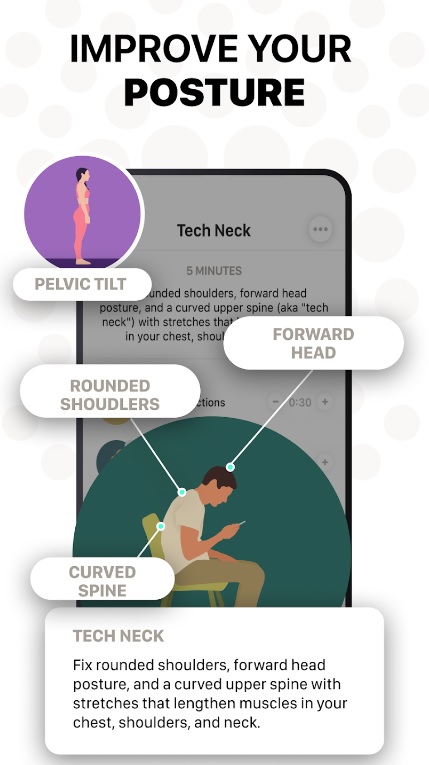 Flexibility & Stretching
The Flexibility & Stretching app is your personal trainer for enhancing flexibility and mobility. It was specially made to help you achieve better flexibility regardless of your current fitness level.
This app offers plenty of stretching exercises that cover various muscle groups. Whether you want to loosen up your back, shoulders, legs, or any other part of your body, you'll find exercises tailored to your needs.
Each exercise is accompanied by detailed instructions and animations, making it easy for beginners and experienced individuals to follow along.
Also, this app recognizes that users may have different physical abilities, so it provides exercises suitable for beginners, intermediate, and advanced levels. This ensures that anyone can start improving their flexibility at their own pace.
In essence, I can recommend you Flexibility & Stretching as it can be really useful to get increased flexibility, improved posture, reduced muscle tension, and enhanced joint mobility.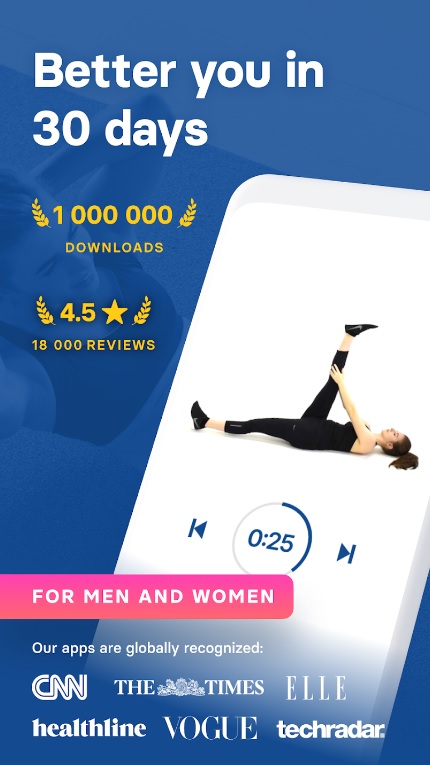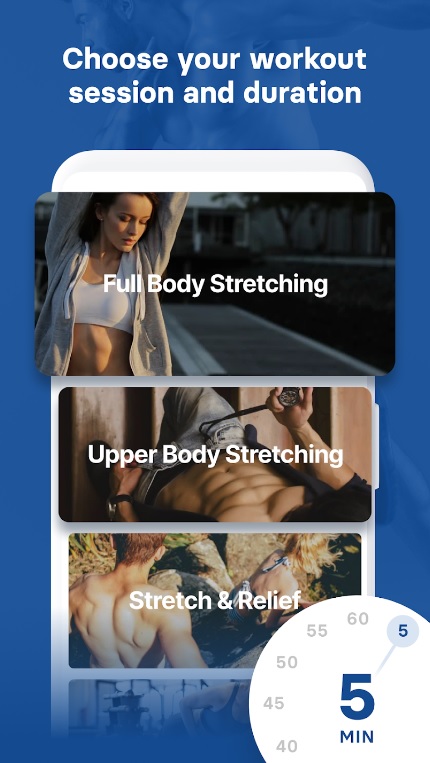 You may also like: 17 Best stretching apps for runners and dancers (Android & iOS)
Stretching Exercises Flexibility : The Stretch App
Stretching will not only help you improve flexibility, but it also helps with back pain. Download this app and your back muscles will always be in good shape! The app has several training programs. You can choose any of them. If you have little time, choose stretching exercises for a specific part of the body.
If you have a lot of time, choose full-body stretching exercises. The app has instructions for each exercise. Look at the illustrations if you don't understand how to perform the exercise. The app also has video instructions for difficult exercises. Try stretching routine. Add stretching videos to your favorites list to watch them later.
The app also has a BMI calculator. Enter your parameters and the app will show you the information about you. Use this app as a warm-up before training or as a full-fledged exercise.
It doesn't take up much space on your smartphone. It weighs only 4.2MB. Try this stretching app and your muscles will always be in good shape!