It's no secret that most companies need a good logo. It should be simple and recognizable at the same time. When your logo meets these demands, your business is strongly associated with a specific image.
How to reach this aim? Firstly, you need to figure out what you want your logo to look like. Secondly, you should turn your project into life. By the way, if you are considering turning a photo into a logo, you might look through the list of free apps to turn photos into sketches.
This step is hard, especially when you don't have enough resources for doing this. There are two options: to ask a professional designer to help you or to do it yourself.
Of you don't feel like spending money on creating a logo, this article is for you. Here you can find easy-to-use apps, most of which can be used on Android, as well as iOS. All of the apps can boast off a friendly interface. Some of them are free.
Desygner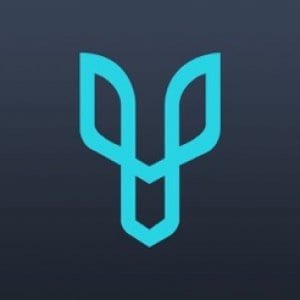 This is not a logo maker app, but it doesn't make it less useful for you. In Desygner, you can create a great number of designs, images, and other projects, including logos.
Desygner is easy to use, even if it is your first experience in this field. Don't worry, the interface is friendly and simple. The app itself is packed with instructions so that you never feel lost in the plethora of the Desygner's app functions.
There are hundreds of great templates that are already there. The only thing you need to do is to fill in the text and add some images, if you need it.
Still, there is an opportunity to create your logo from scratch, should you feel that the templates don't meet your demands. This might seem a bit harder, but it is not. Having read the instructions, you can do it yourself pretty fast.
Desygner is free with ads. It is available in App Store, as well as in Google Play.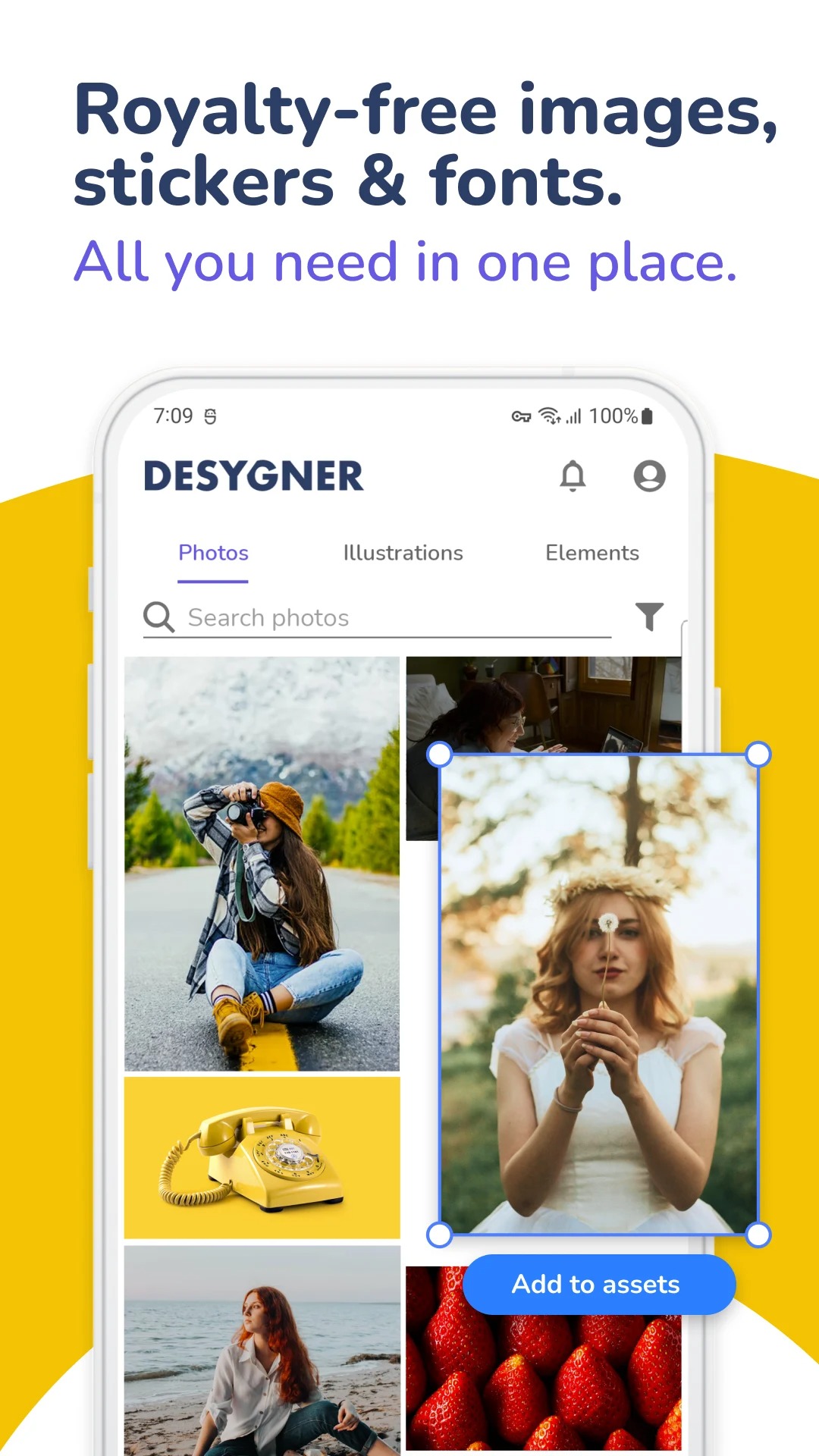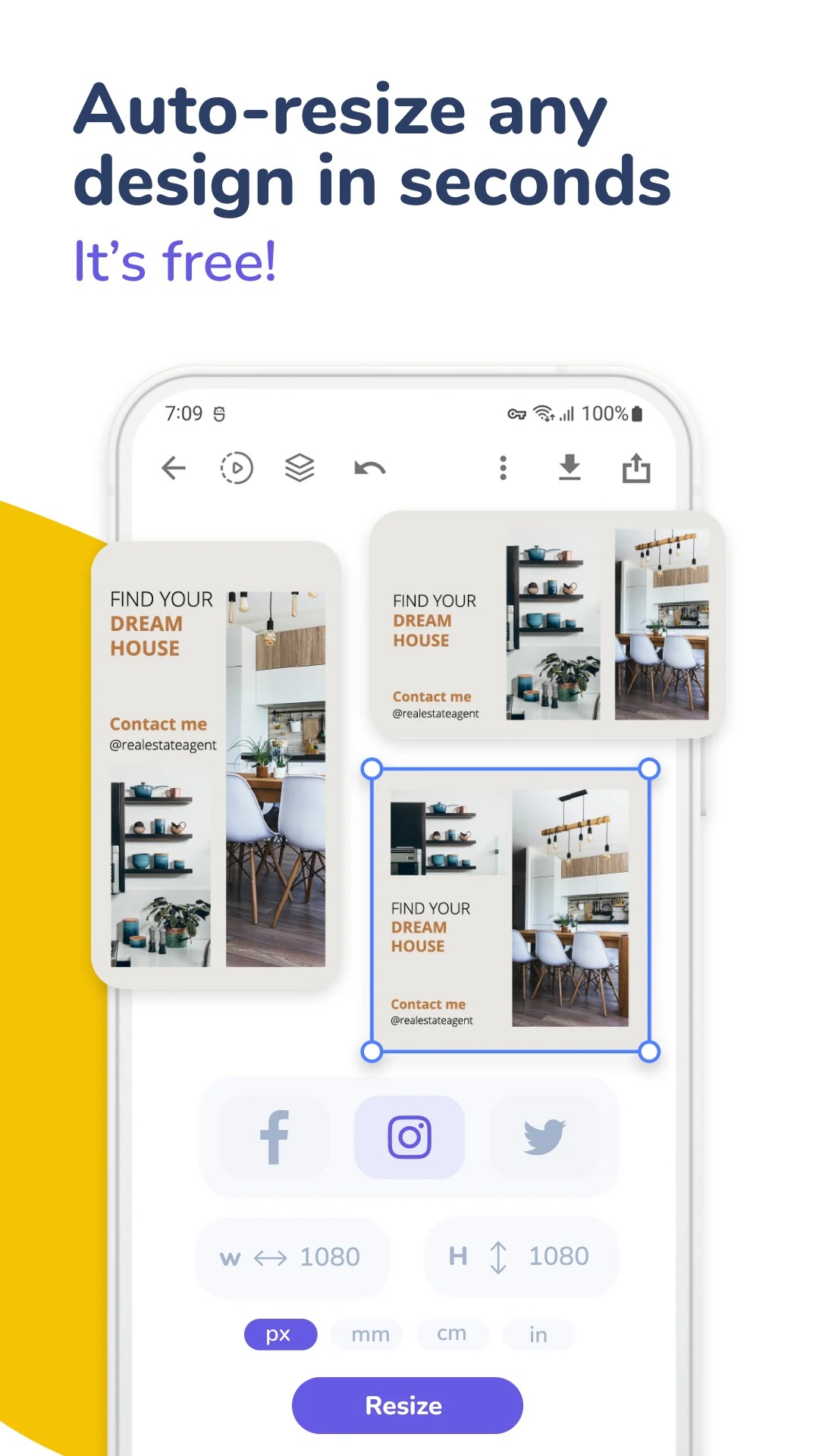 You may also like: 11 Best Watermark remover apps for Android & iOS
Canva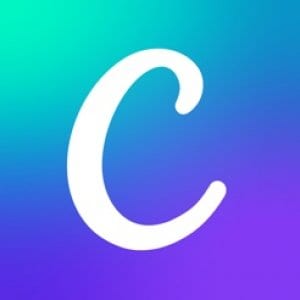 This is another good graphic design app. It is not aimed at creating logos only, but this app can also do it. The only thing you need to do is to download Canva.
This app was created for beginners, so it as not a problem, if you have never tried to make your first logo. Read the instructions thoroughly and create the best logo ever.
There are two options for creating your logo. The first one is to use the templates, which were made by the Canva professional designers. There are more than 60 000 free templates that were designed for a wide range of purposes, including making logos.
Another option is to create the logo from scratch. It is also quite easy. Upload the image that you like (or choose one of the galleries in Canva). Then edit the image the way you like. Apply various filters, experiment with the brightness of your image.
Don't forget to share your logo via social media (Instagram, Facebook, or Twitter).
Canva is available in Google Play and App Store for free. However, if you want more tools or don't like the ads, you can upgrade to Canva PRO. It costs 12.99$ per month. Use your iTunes account for a fast and simple payment.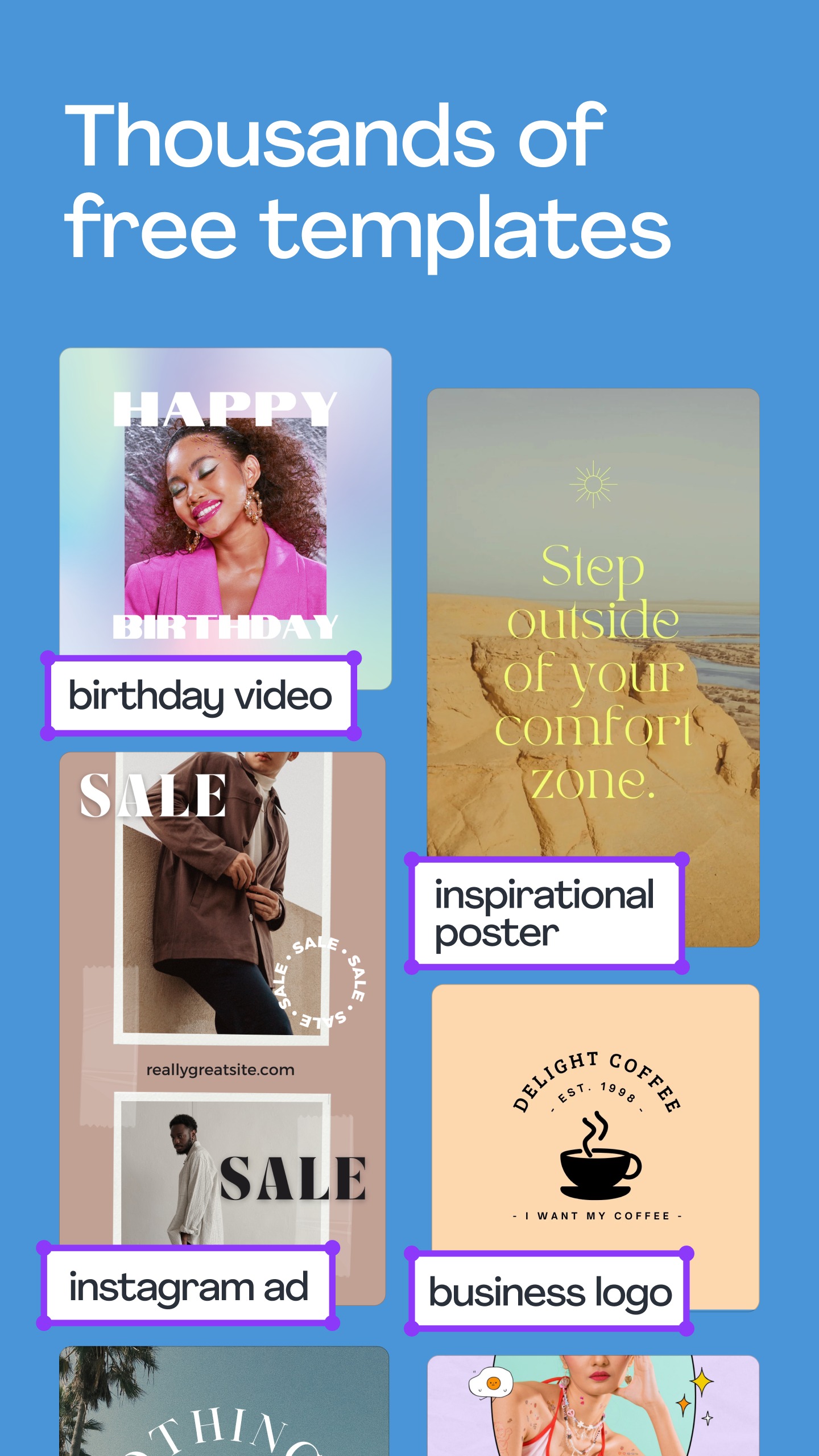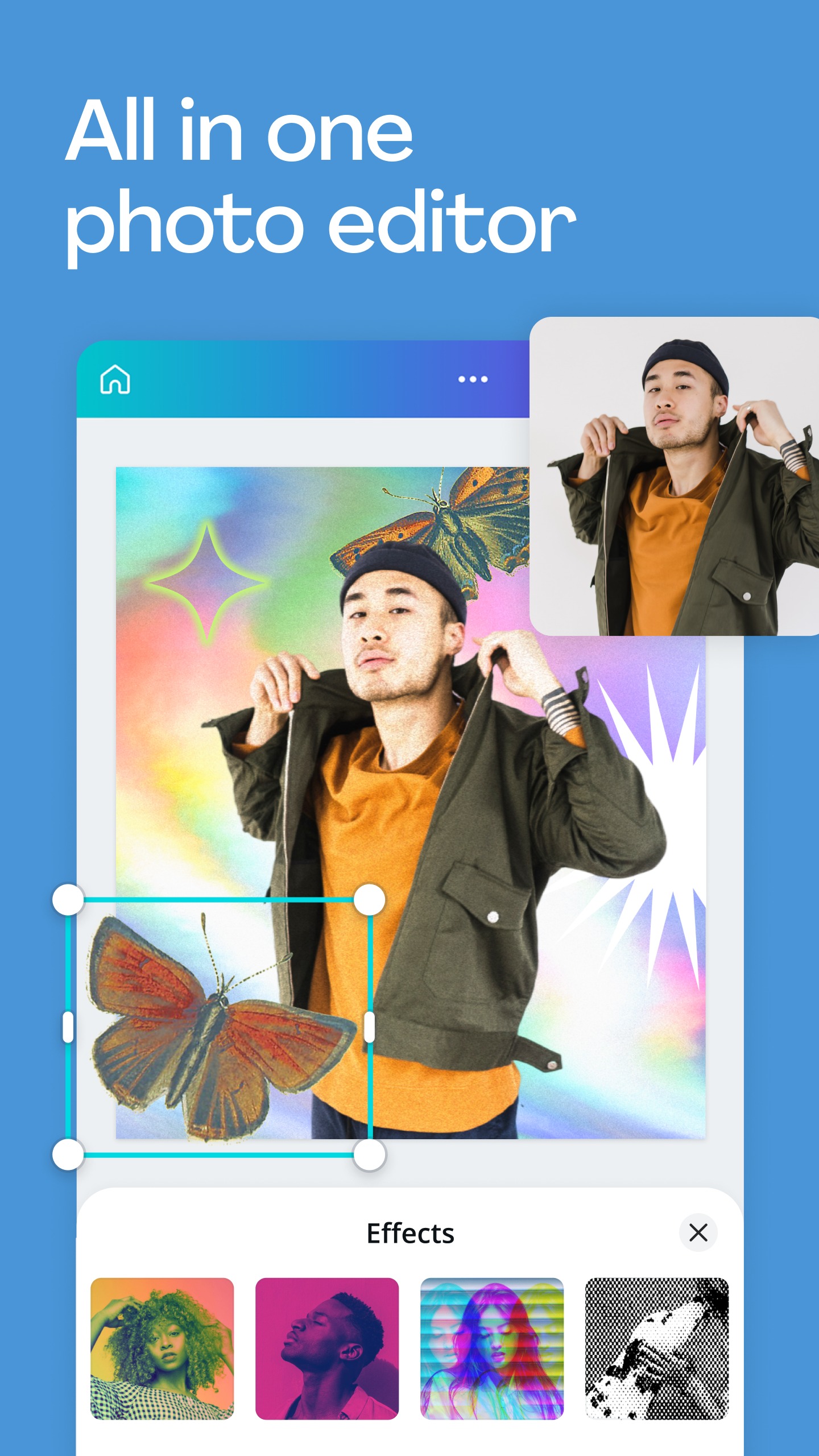 Logo Maker – Logo Creator by Iris Studios and Services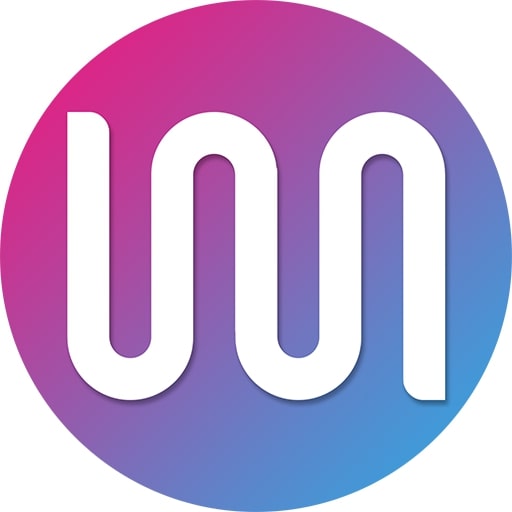 Logo Maker is a great solution for creating unique logos on your phone. It offers a wide range of templates and tools to make your logo unique. Even if you are still deciding about the look of your logo, you will find many interesting and exclusive ideas inside.
Choose pictures, geometric shapes, and graphic elements. Change the background, color scheme, and texture. Edit photos with Flip, 3D Rotate, Color, and other options.
Apply text on top of images, and change the font and color of letters. Get a finished logo in record time.
In addition to working on logos, Logo Maker is actively used to design advertising booklets, and book or magazine covers. Make restaurant menus unforgettable, and create original invitations for weddings or charity concerts.
The free app contains hundreds of categories with different images. Design a logo in a style that perfectly suits your business or event. High speed and professional results have made Logo Make popular in a variety of businesses.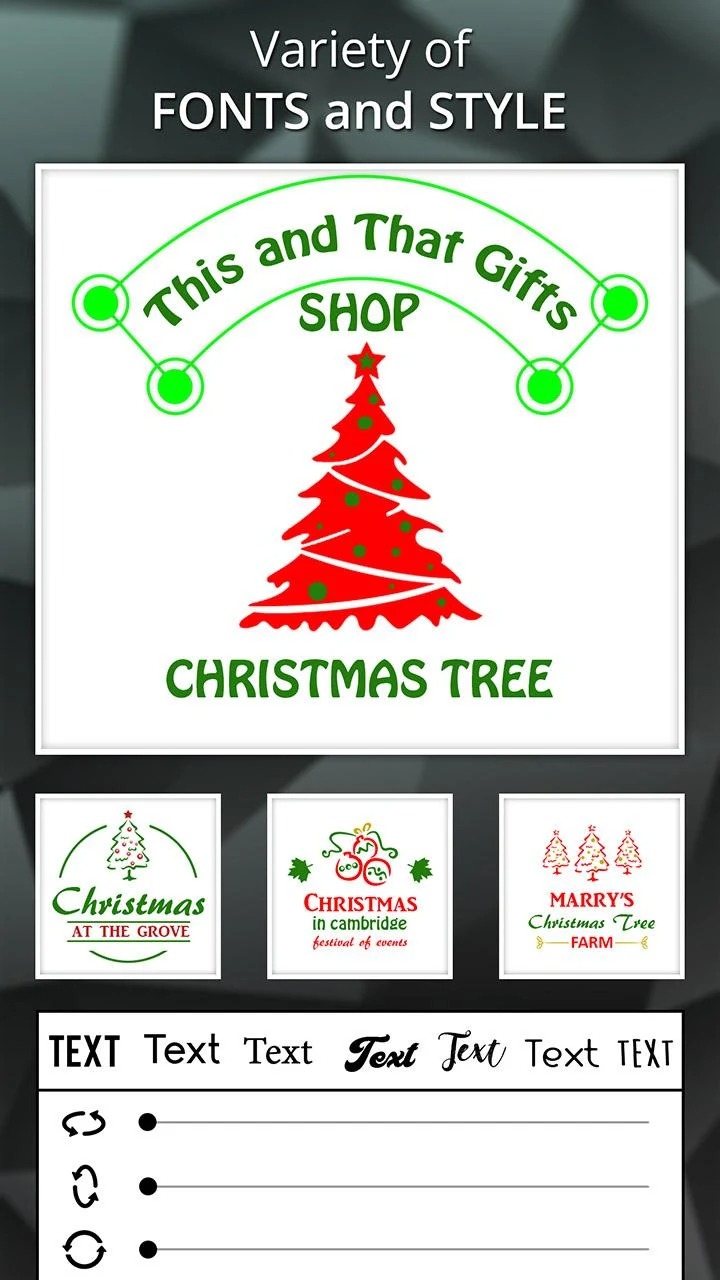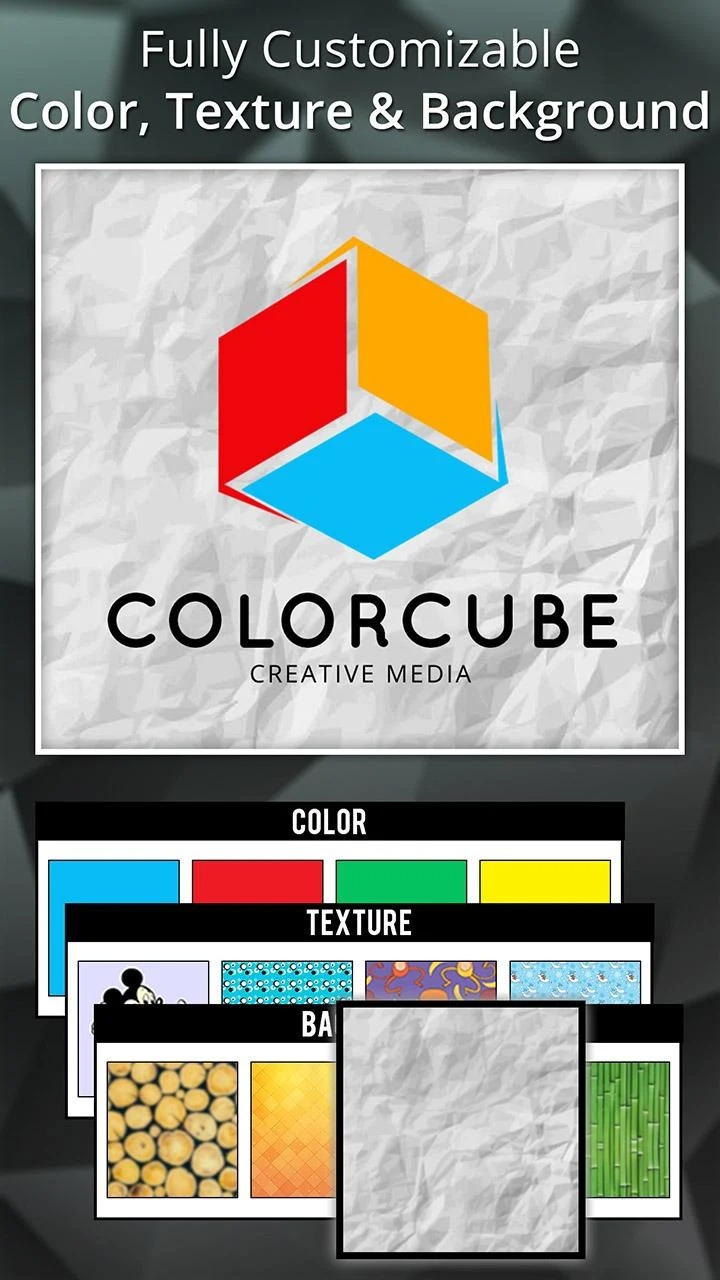 Logo Maker – Logo Creator by TTT TEAM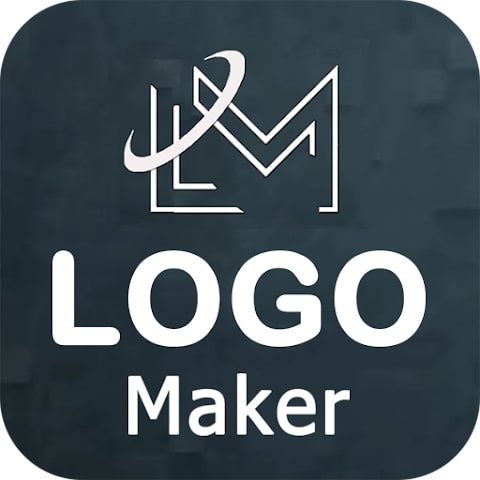 Logo Creator will make designing your own logo simple and efficient. The ready version is suitable for use in social networks, and online stores.
The app can be used by everyone: advertising managers and agents, business owners, and active users of Facebook and Instagram. In order for your brand to be easily recognizable, you just need to have a well-thought-out and bright logo.
You will need one app to help you realize any idea. Create a logo for a bookstore or cafe. Attract new customers with promotional booklets. Create posters and brochures to help grow your business. Here you will find all the materials you need to create and edit logos.
First, choose a base – it can be an image, graphic or geometric element. Next, you need to decide on the background, shadow, and decoration.
You can easily include the name of the store or its address, as well as a link to the website or social media account. The finished logo looks professional and will fit perfectly into the atmosphere of your business.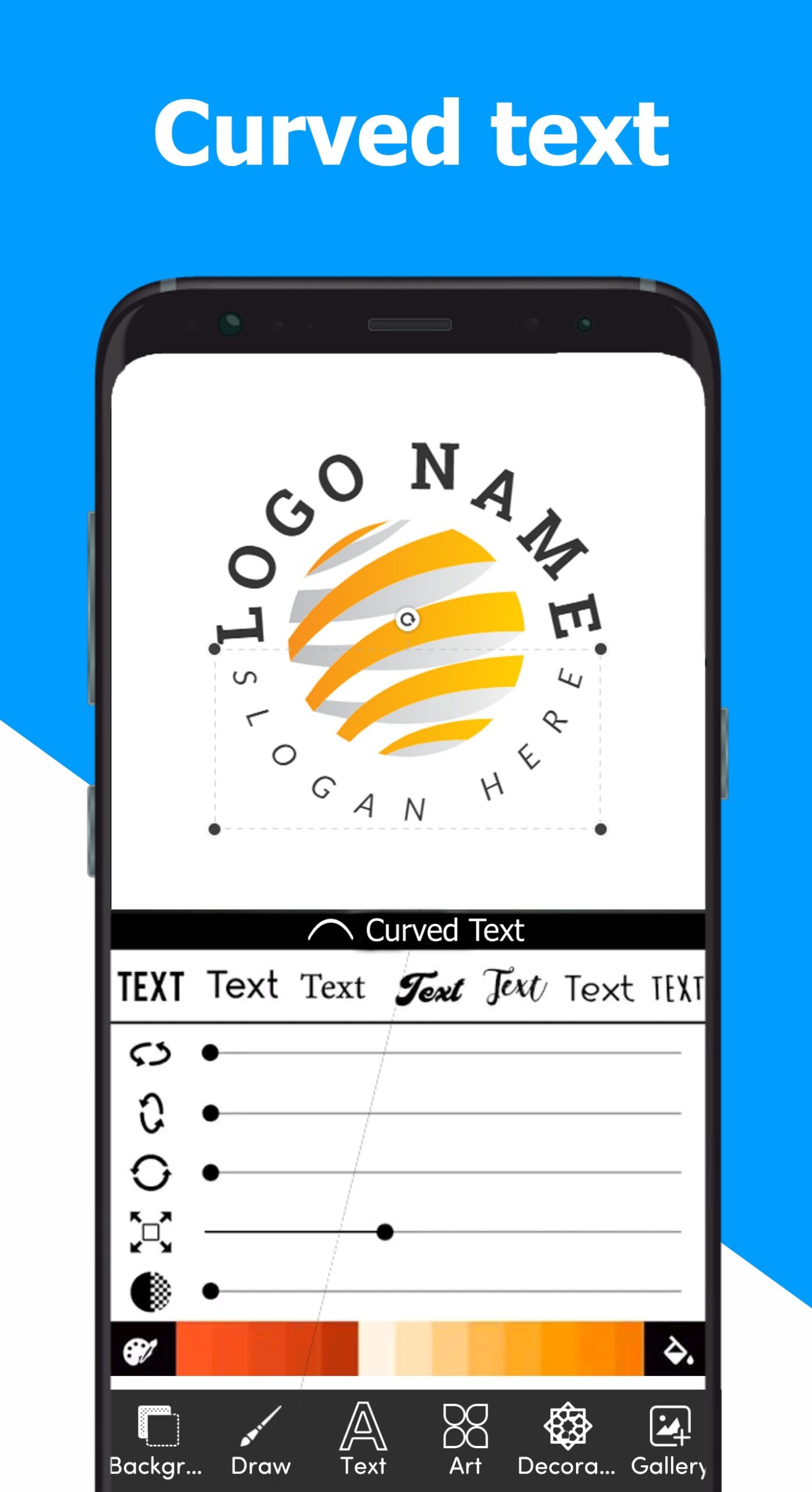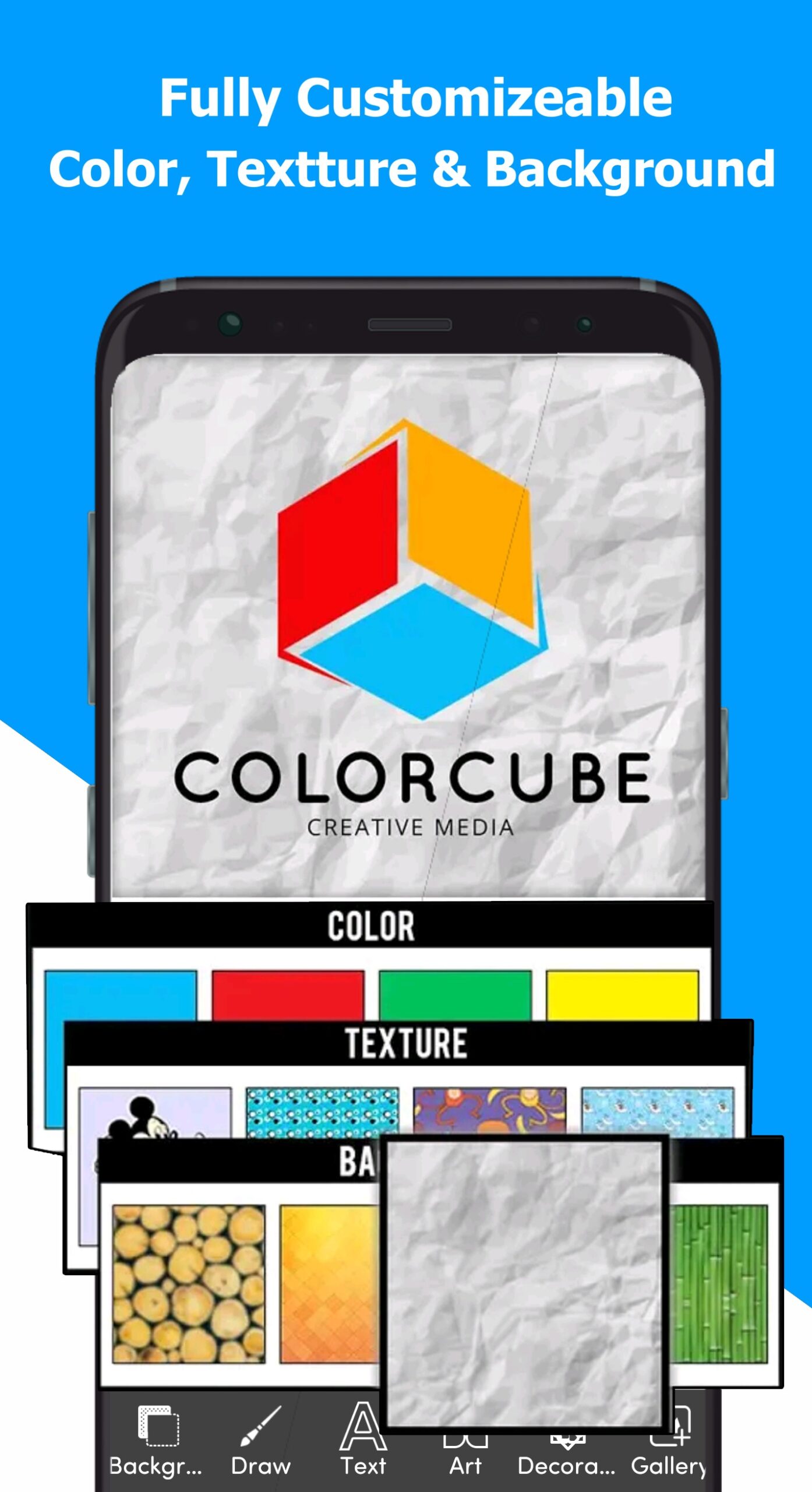 Logo Maker: Graphic Design
Logo Maker benefits from its wide functionality and variety. If you are interested in getting a high-quality logo based on your designs, this app will be a good option. You won't have to hire specialists or work long to find the right tools.
Open the app and choose the right design and layout. The app does not require payment and works without entering personal data. On this basis, you can create any number of logos. It can be your store, brand advertisement, or service organizations.
Students often use Logo Creator to design promotional posters and covers for their papers. To create a brand identity, select the elements you need, combine them, and complete them with text or stickers. Get a 100% guarantee that your logo is unique and definitely unparalleled.
To work professionally on this platform you only need a desire and a couple of free minutes. Decide on a template, and add a bright background and lettering. Then, your logo is ready to use.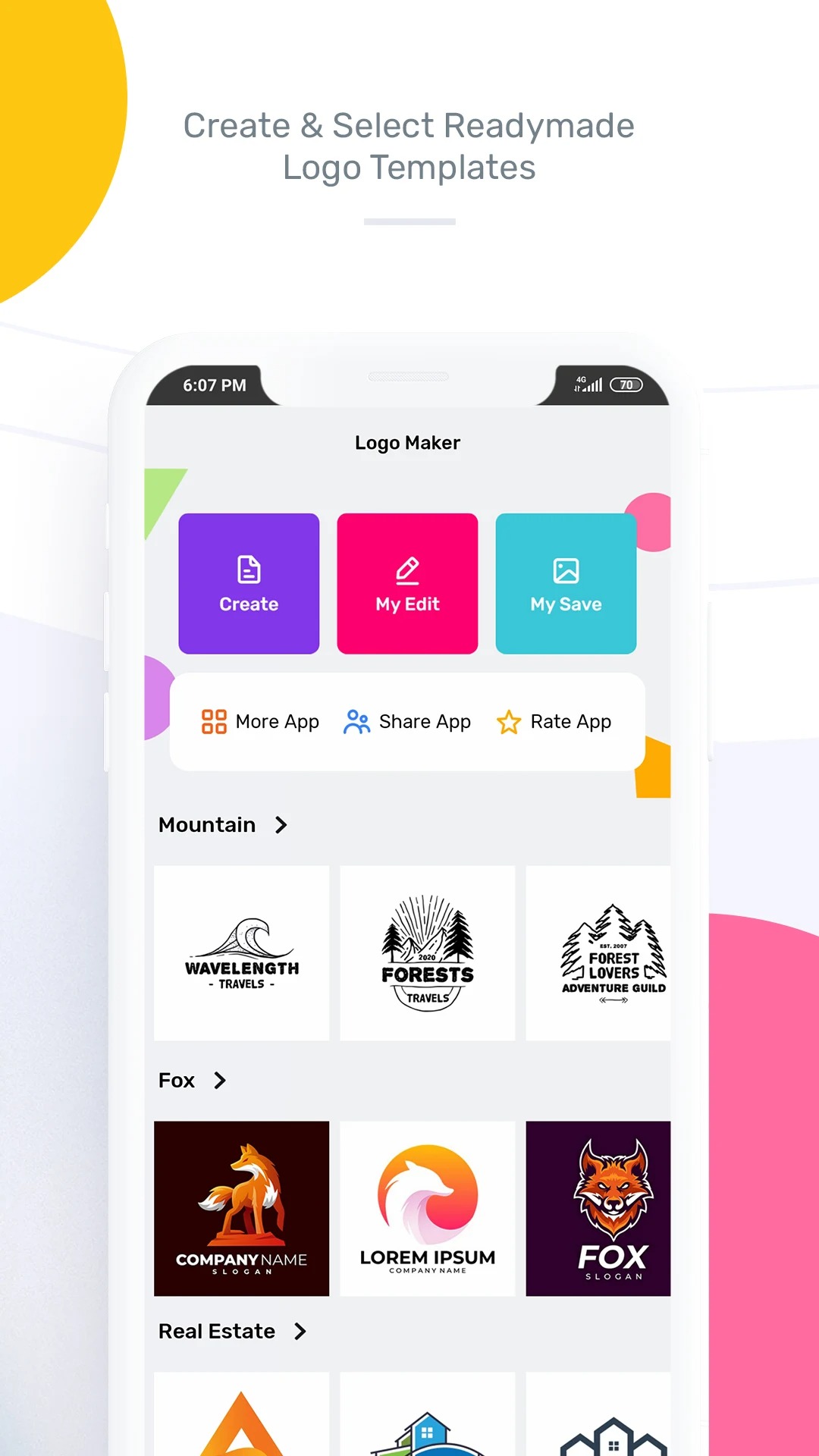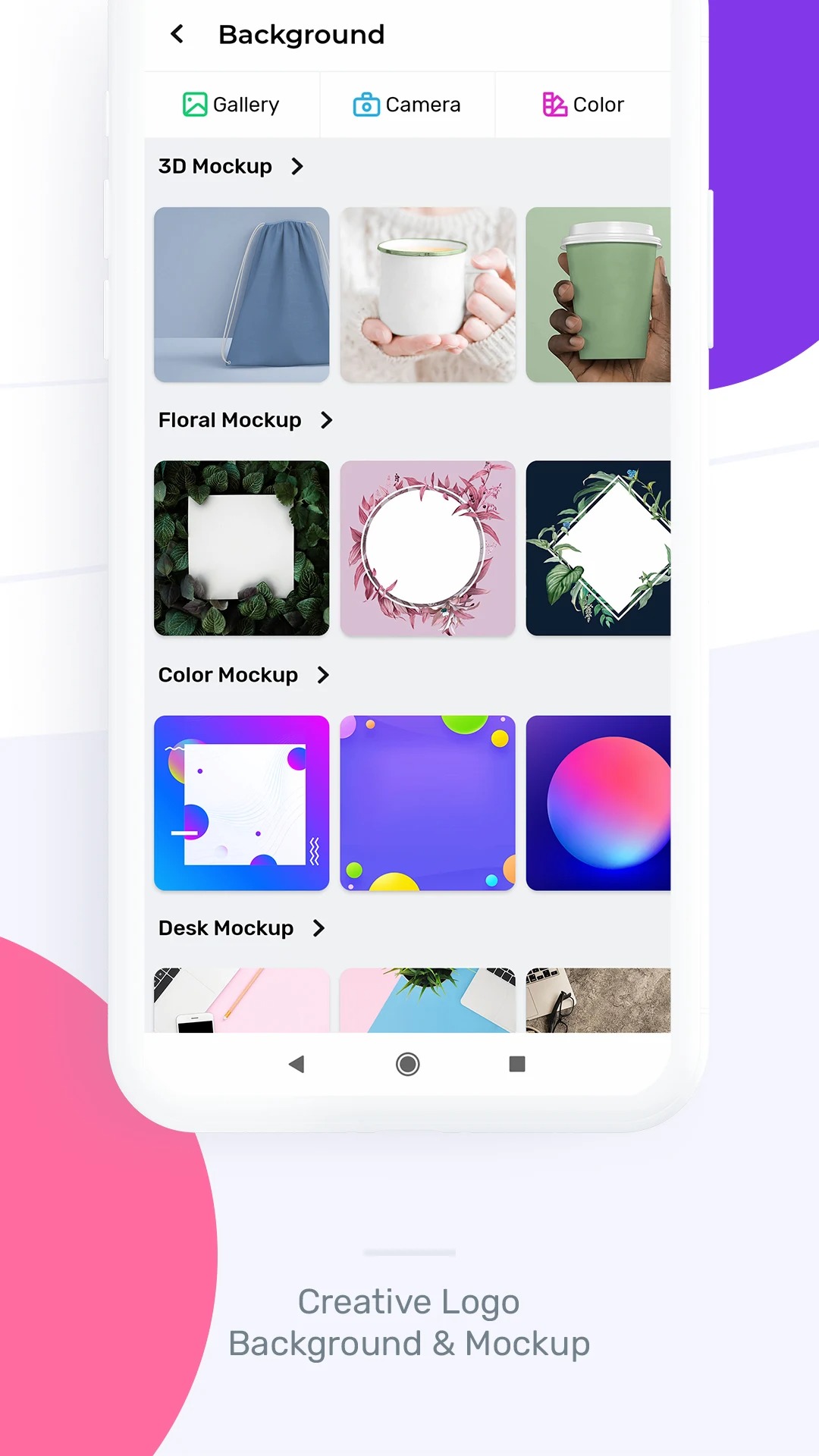 Logo Maker Shop – Generator
Logo Maker Shop – Generator greatly simplifies the art of creating new logos. This offer will be relevant for businessmen, trade and advertising representatives. Make a logo by hand that will be recognizable everywhere.
Your creative ideas will be a good start, and useful tools will help you turn them into a trademark. You will have more than 2000 layouts at your disposal, on any subject. In order not to get lost in so many templates, they are divided into 13 tabs.
Here you will find popular categories with animals, vintage, and abstract variants. Choose cute photos, and create logos based on geometric shapes and inscriptions. Add decorative elements at your discretion. Emphasize important places, highlight with a different color, or use a font of a different scale.
Choose from 6,000 different options, each of which will help you create the right atmosphere. By selecting any element, you can adjust its size, color, and position. You can undo the last action at any time. The auto-save function allows you to restore the logo with all the adjustments you have made.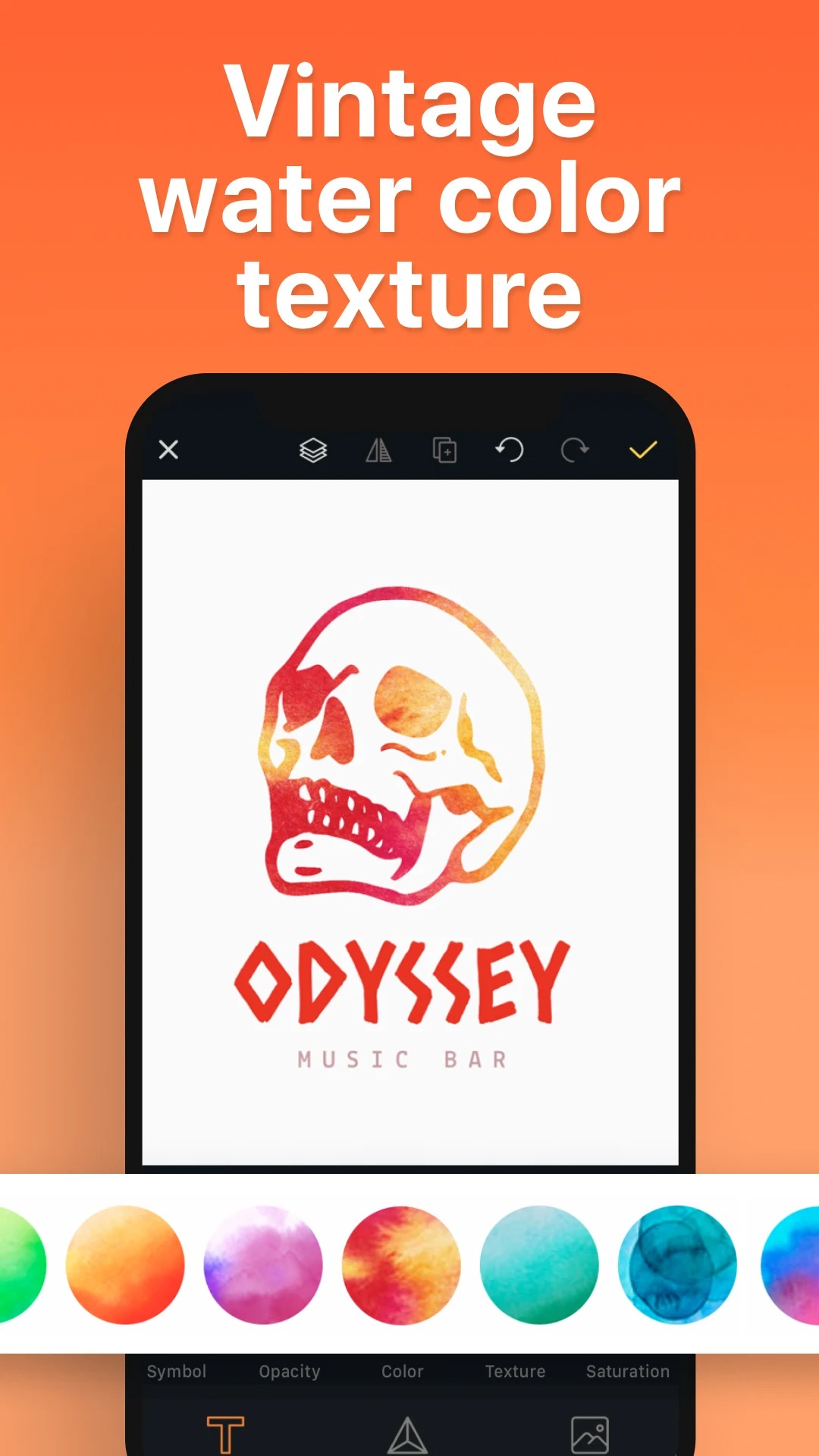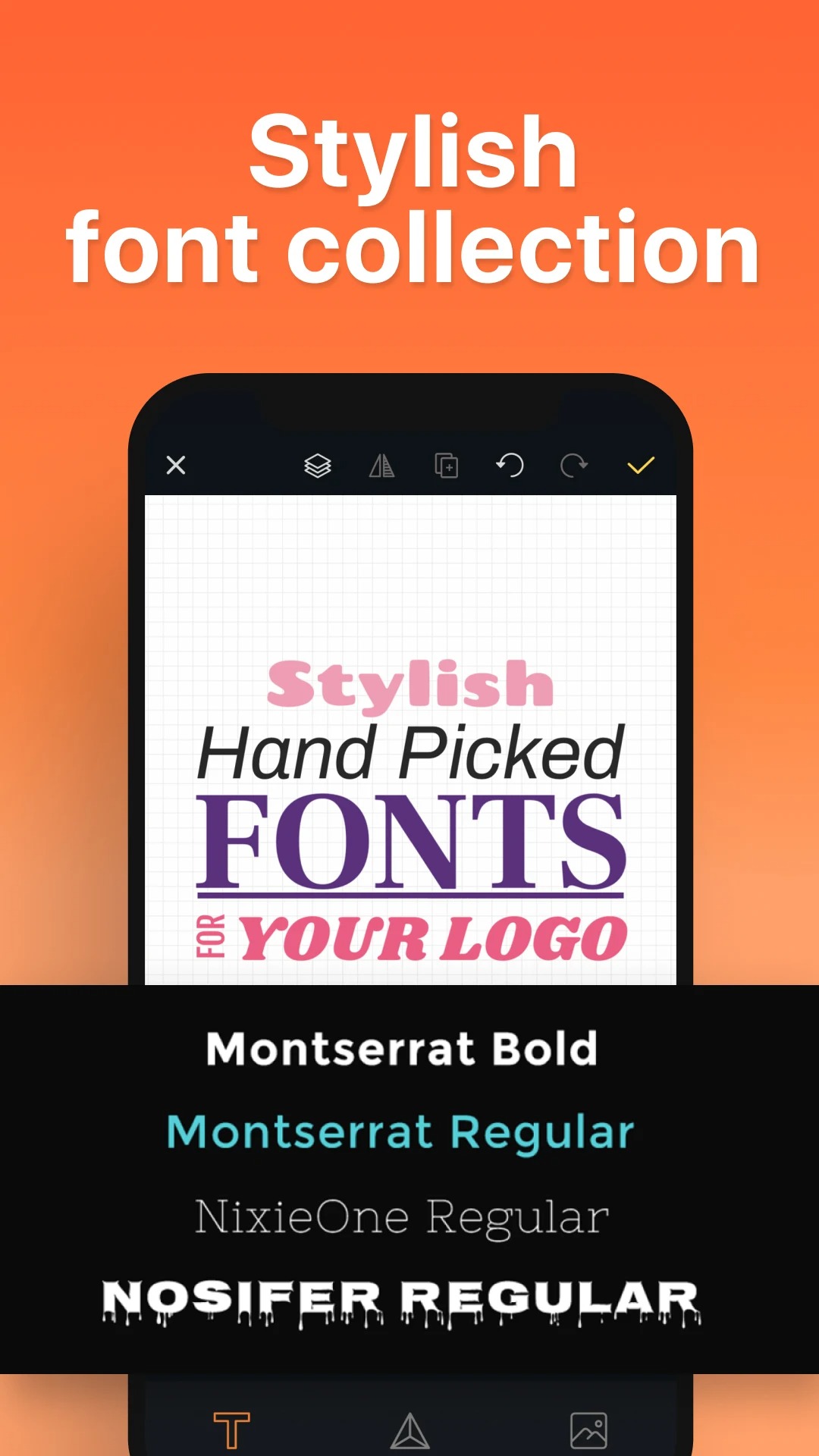 Logo Maker: Logofly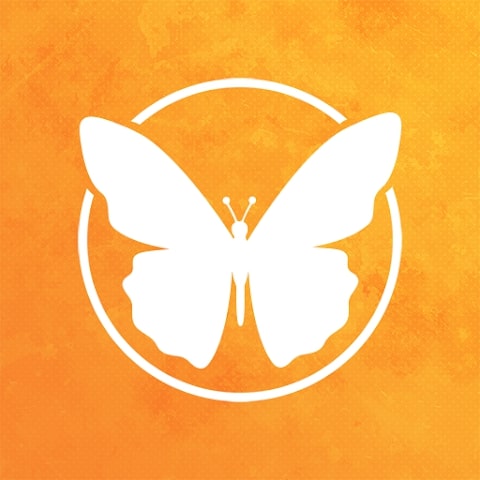 Logo Maker: Logofly gives you all the possibilities to create the perfect turnkey logo. To do this, you need to install the app on your phone and start your project. In total, you will find more than 500 templates that can be combined and modified.
It doesn't matter if you are opening a coffee shop or an online clothing store. Just go to the app and familiarize yourself with the terms of work.
The app is presented as a builder and has step-by-step instructions. Start a new project by adding a background and the main element. There are over 2,000 options in total. You're sure to find the right colors and images.
Get a logo that fully matches your products and reflects the essence of your business. Bright and unusual logo design makes your brand recognizable and will help to make advertising more effective.
The proposed templates fully meet the requirements of the app's clients. The files are sorted in a convenient format and are freely available. In addition to working on the logo, you can create bright and unusual covers for Instagram. The collection of covers is constantly replenished with new sketches.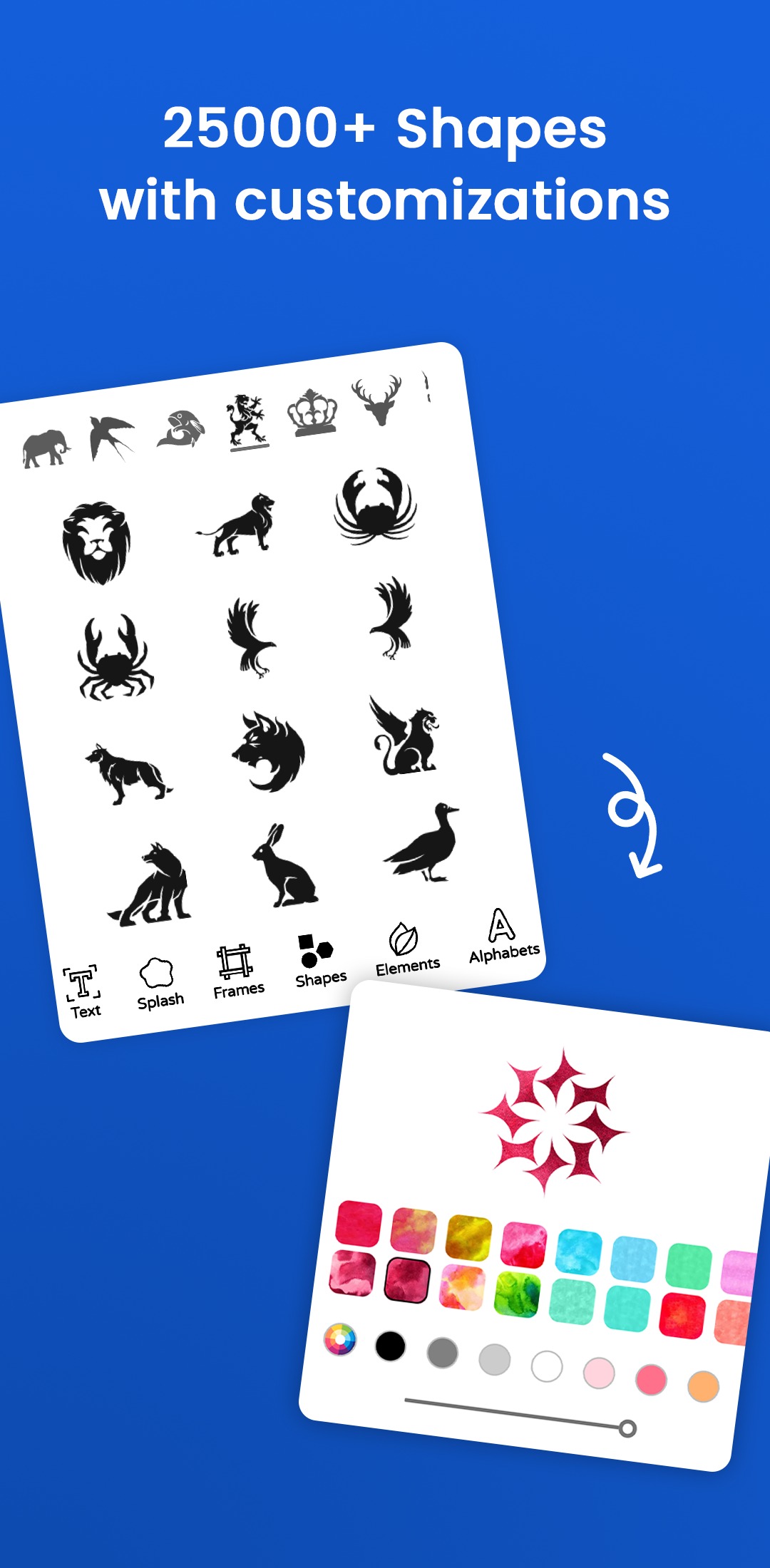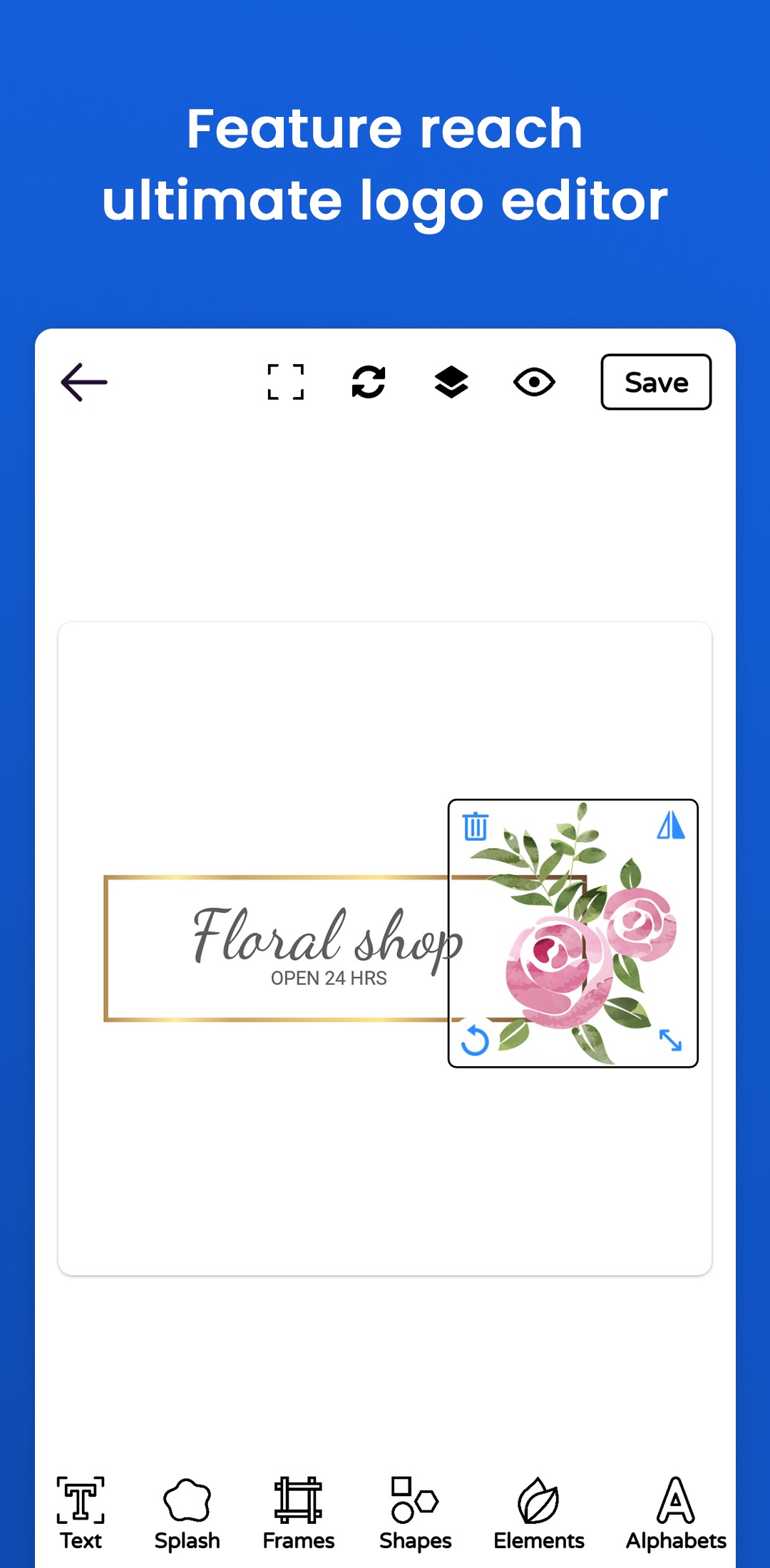 Logo Maker: Logo Creator by CA Publishing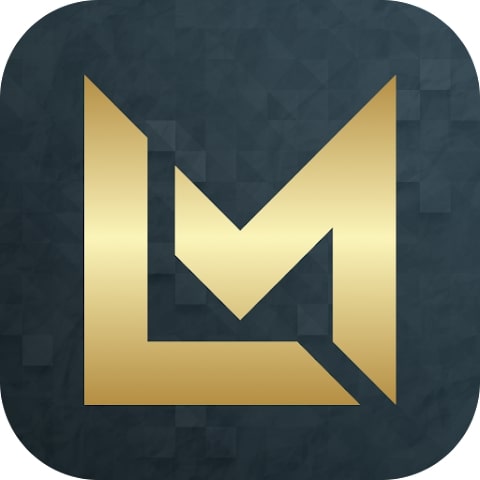 Logo Maker: Logo Creator will equip you with a personal logo in minutes. Take advantage of the developed templates to simplify the process as much as possible.
The app has an optimal set of features for designing, editing, and saving logos and monograms. It can handle a heavy workload and can be used even in large companies. Draw inspiration from the pages of this designer.
Large choice of colors for backgrounds, easy to change the tool for work. You don't need to be an experienced designer to create a real masterpiece. Only the most relevant ideas for all kinds of activities are collected here. All the proposed templates are ready and can be used an unlimited number of times.
Install Logo Maker if you work in the advertising or publishing business. The app will be relevant for everyone who wants to make a modern and unusual corporate mark. You will find free ideas and possibilities for their realization on Logo Maker.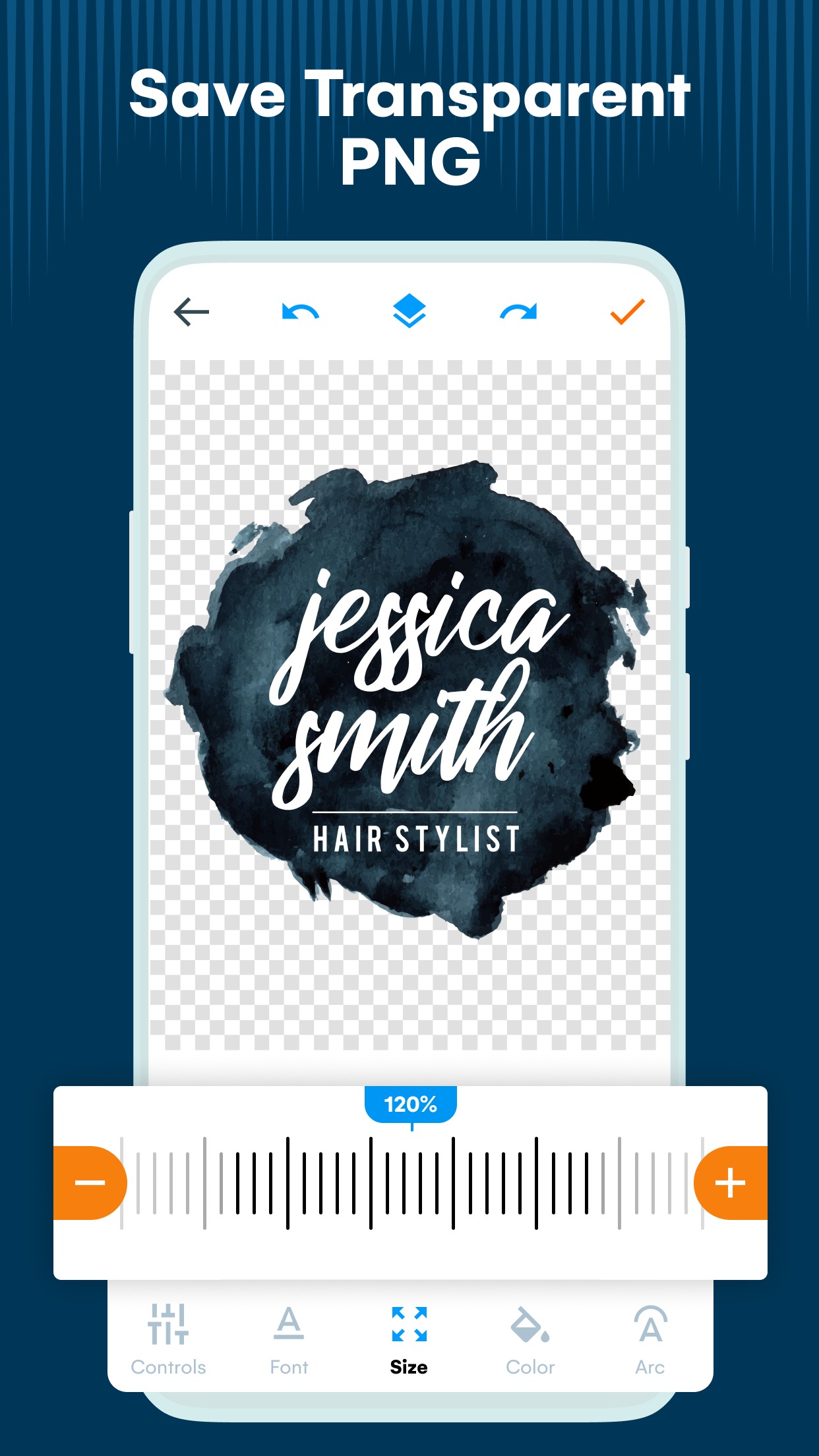 DesignMantic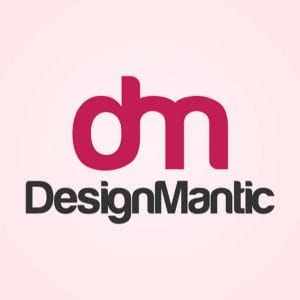 If you have already tried to create your logo and you have some experience in doing this, then DesignMantic will be the best option for you. It was planned as a semi-professional graphic design app.
The main feature of the app is the opportunity to customize it according to your needs. This flexibility is what the app is praised for.
The best option is to create the design from scratch, as it will help you to make it unique and recognizable.
Once you have created the logo that seems to be what you want, you will have to pay 37$ to download it to your device without a watermark.
In DesignMantic you can download the logo in PDF, JPG, or PNG. The app itself is free, but this refers only to the tools it provides you with.
DesignMantic is available in App Store and Google Play.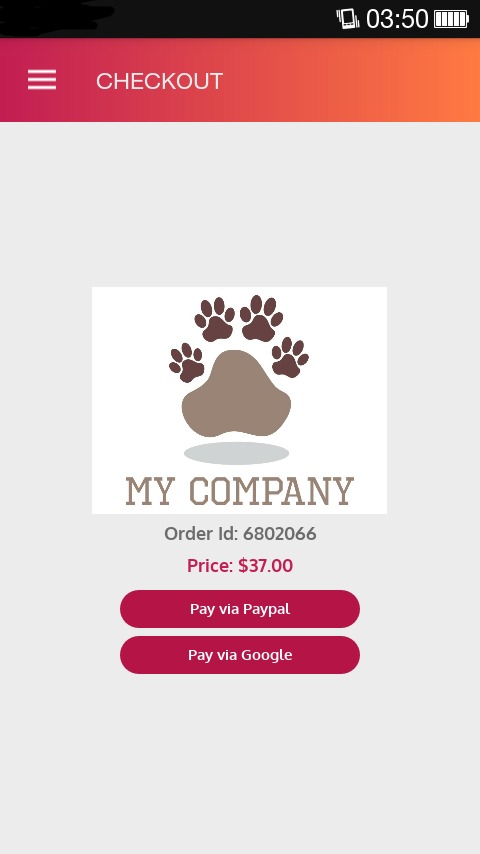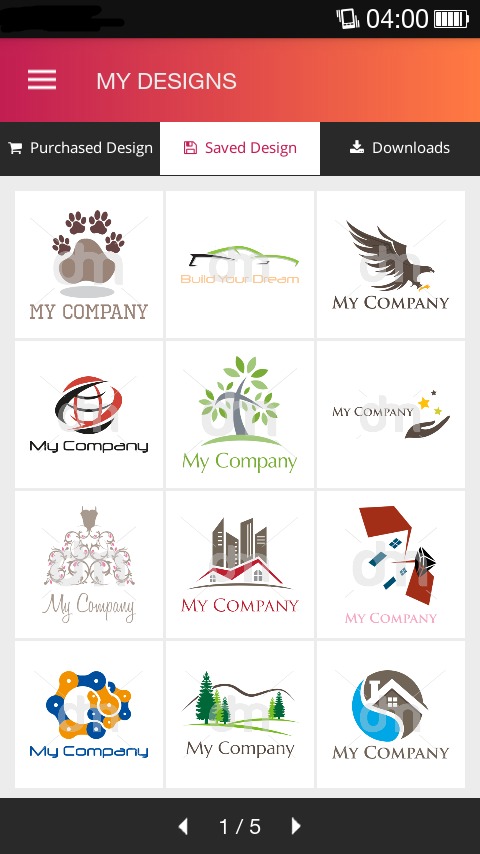 Logo Maker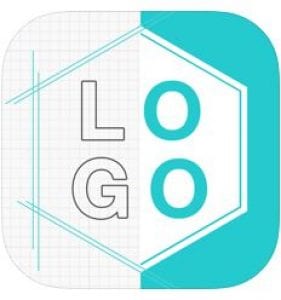 This app will give you the simplest way to create a good logo in a very short time. Logo Maker was made for non-professionals. This is why it is so easy-to-use.
Logo Maker is famous for its fully editable templates that you can use for free. There are filters and various backgrounds that you can also use for creating your logo.
The app is not free, but there is a 3-day trial that allows you to try all the functions and decide if you like it or not. Then Logo Maker will cost you 4.99$ per week.
This is a very flexible system of payment, as you pay only for a short time. For example, you pay for a week and within these 7 days, you can create your logo from scratch. When you are finished with it, feel free to cancel the subscription.
Logo Maker can be downloaded from App Store or Google Play.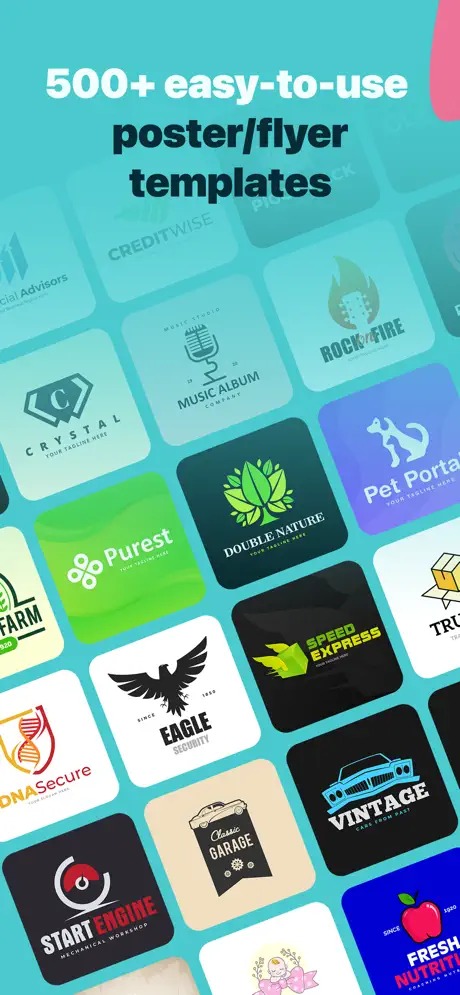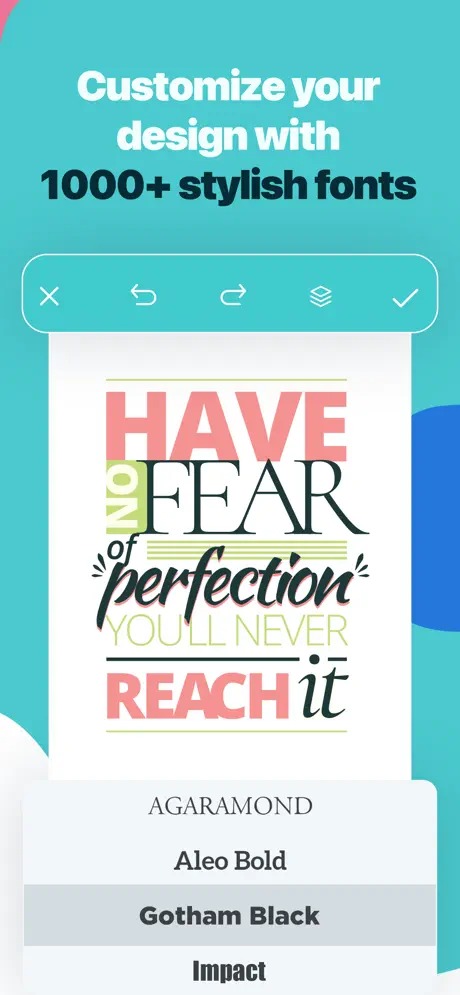 DesignEvo – Logo Maker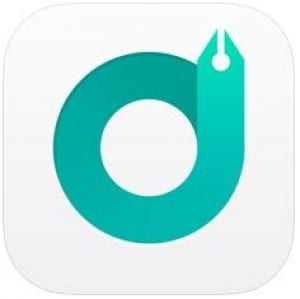 Do you feel that you can hardly create your logo from scratch? It's not a problem. Just use the templates that DesignEvo can provide you with.
In this app, you will find more than 3000 templates and hundreds of tools to make your dream come true. Make sure you check the gallery of symbols and include them in your logo.
DesignEvo is a very flexible app. It analyzes your preferences and offers you the best options (filters, images, and templates). So the more you work with it, the better it understands your tastes and needs.
By the way, if you want an image from some of your photos to become the basis for your logo, you might need to resize it. Here is the list of free picture resizer apps.
Here you can also choose from more than 200 different backgrounds, making your logo bright and recognizable for the clients.
DesignEvo is free with ads. You can get it in App Store.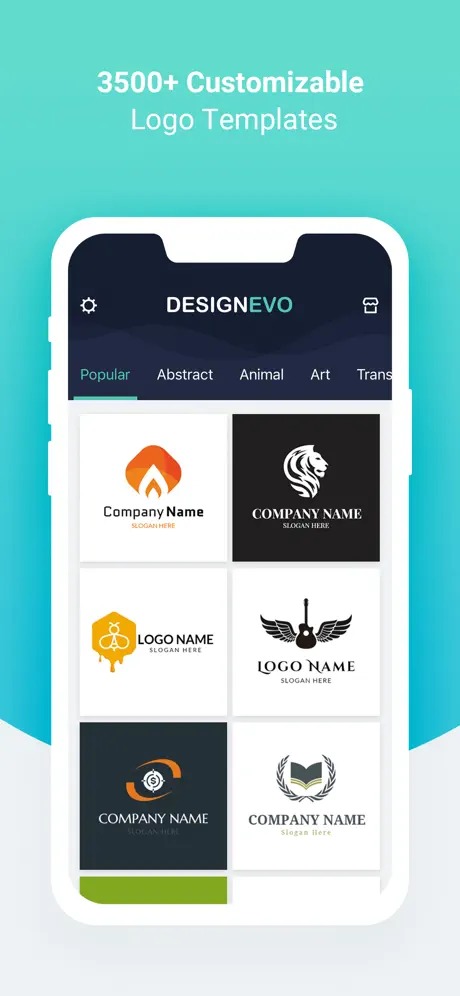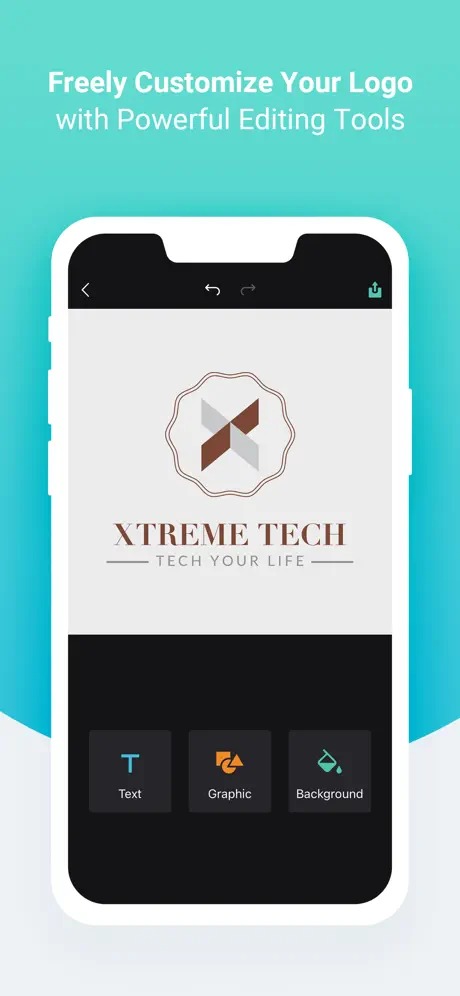 You may also like: 11 Free AI Background Generators (Apps & Websites)
Logo Designer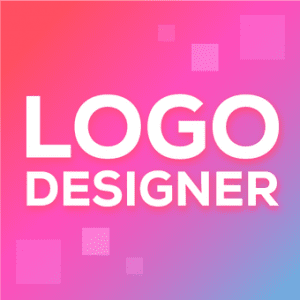 This app is perfect for those who would like to create an impressive logo for any type of social media. You can upload as many images as you might need and combine them into one logo.
As the app was designed for social networks, once created a logo, you can easily share it via Facebook, Twitter, Instagram, and many others.
Logo Designer is especially perfect for bloggers. If you need a logo for your YouTube channel, then Logo Designer is the best option.
There is a huge number of effects – shadows, transparent background, curved text, and many others. Try them to make your logo outstanding and unique.
Another advantage is an intuitive and simple interface. Logo Designer is great for inexperienced users, even a child can figure out how to create a basic logo.
Logo Designer can be downloaded from Google Play only. It is free with ads.