Pour a cup of hot coffee for yourself, sit back, and get ready to travel through the world of GTA since its inception to the present day.
Probably, there is no person, who has not heard about the game GTA. This game has a huge impact on the gaming industry, it has millions of fans around the world.
This game has no equal. In GTA world, you can do anything: you can perform a variety of interesting tasks; you can spit on the law and worn around town in a stolen car and shamelessly push pedestrians; it is also possible to snatch a weapon and chase the townspeople, earning on this fun entertainment a lot of money.
There are also so-called mini-games. It is a very intriguing game, is not it? However, unfortunately, you cannot play all series of GTA on your ios device. Let's see, what part of this killer game you can download on your iPhone.
You may also like: 11 Free Open World Games for Android
Grand Theft Auto III
This game is the third series of everyone's favorite GTA for ios. Thus, the American town of Liberty City comes the new subject of different incidents.
Someone, whose name is Kloud, doesn't get along with the law. He became a victim of deception of his girlfriend Catalina and Miguel – a member of a Colombian drug band.
The actual gameplay is made in the best traditions of the GTA – there are curious missions, a diversity of arms (from bits to Molotov' cocktails), the external world, which lives his own life every minute, regardless of the hero. Now you can plunge into the darkest secrets of the bandits. You can find a wide and varied world with a myriad of personalities! Black humor and great soundtracks – all these are for real connoisseurs of GTA. Released in 2011.
Features:
beautiful

graphics

and

gorgeous

character

models

and

vehicles

;

a

high

resolution

;

optimized

gameplay

for

touch-

screen

devices

;

manage

changes

to

the

mobile

platform

;

many

hours

of

gameplay

.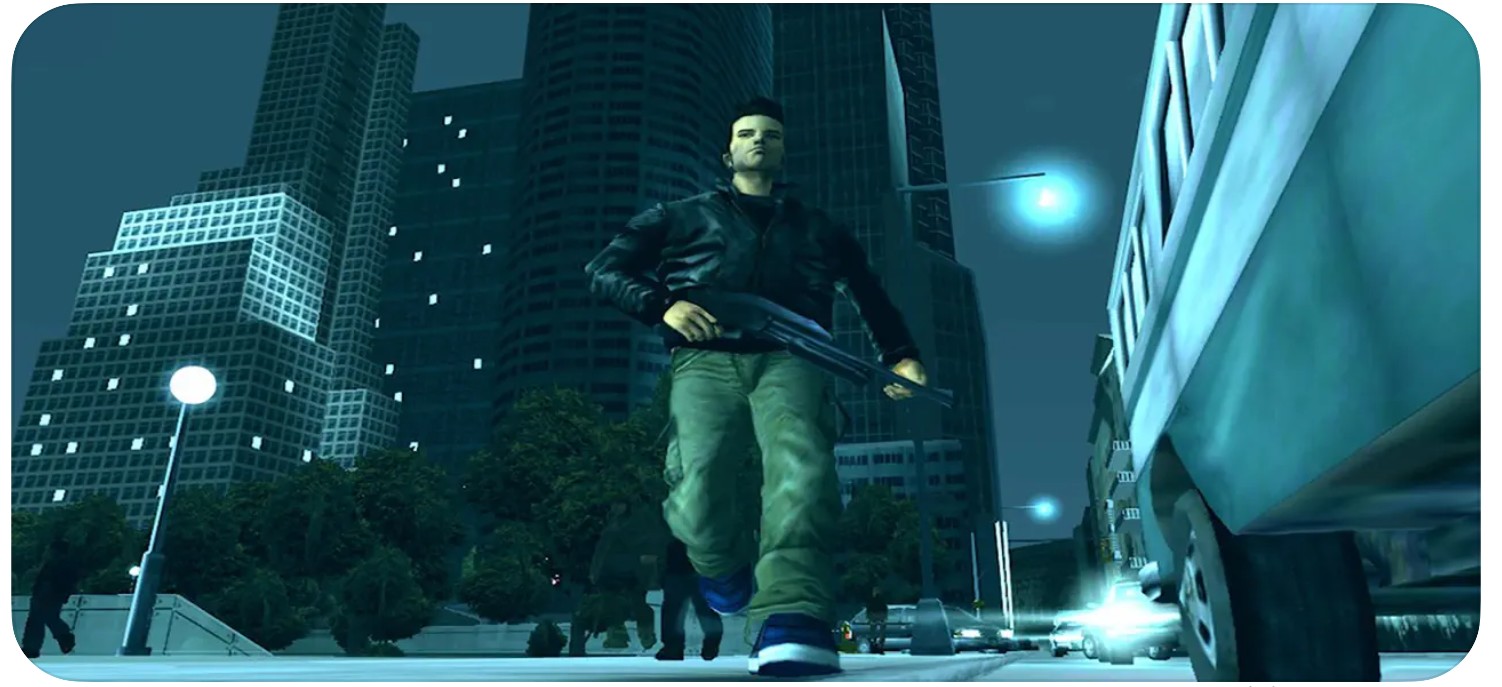 Click the link below and enjoy a fantastic game!

You may also like: 10 Free Sandbox Games for Android & iOS
Grand Theft Auto: Vice City
Let's come back to the good old 80–s, in the largest metropolis of sin and iniquity – Vice City. Here we see the extravagant fashionable costumes and hairstyles which are incredibly large. Here the story of a character, who is known to all gamers, will develop.
Vice City is a truly large metropolis, stretching from the azure coastline to impassable marshes. There are both modern skyscrapers as well as dangerous at any time of the day ghetto.
GTA Vice City for iOS perfectly combines the capabilities of a diverse saturated completely open world, which fascinates from the first minutes of acquaintance, and the gameplay storyline.
The hero arrives in the metropolis, which is literally torn from degradation and impunity. And how an intricate storyline will develop – only the player have to solve. In general, this game can be everything: you can steal cars and rob people, fly helicopters and drive on high–speed bikes, walk along the coast to get a taxi driver, and more.
By the way, fans of the game can use cheats for GTA Vice City iOS in order to pass quickly and without nerves. Nevertheless, to enjoy all the delights of the gameplay you must pass the game by yourself.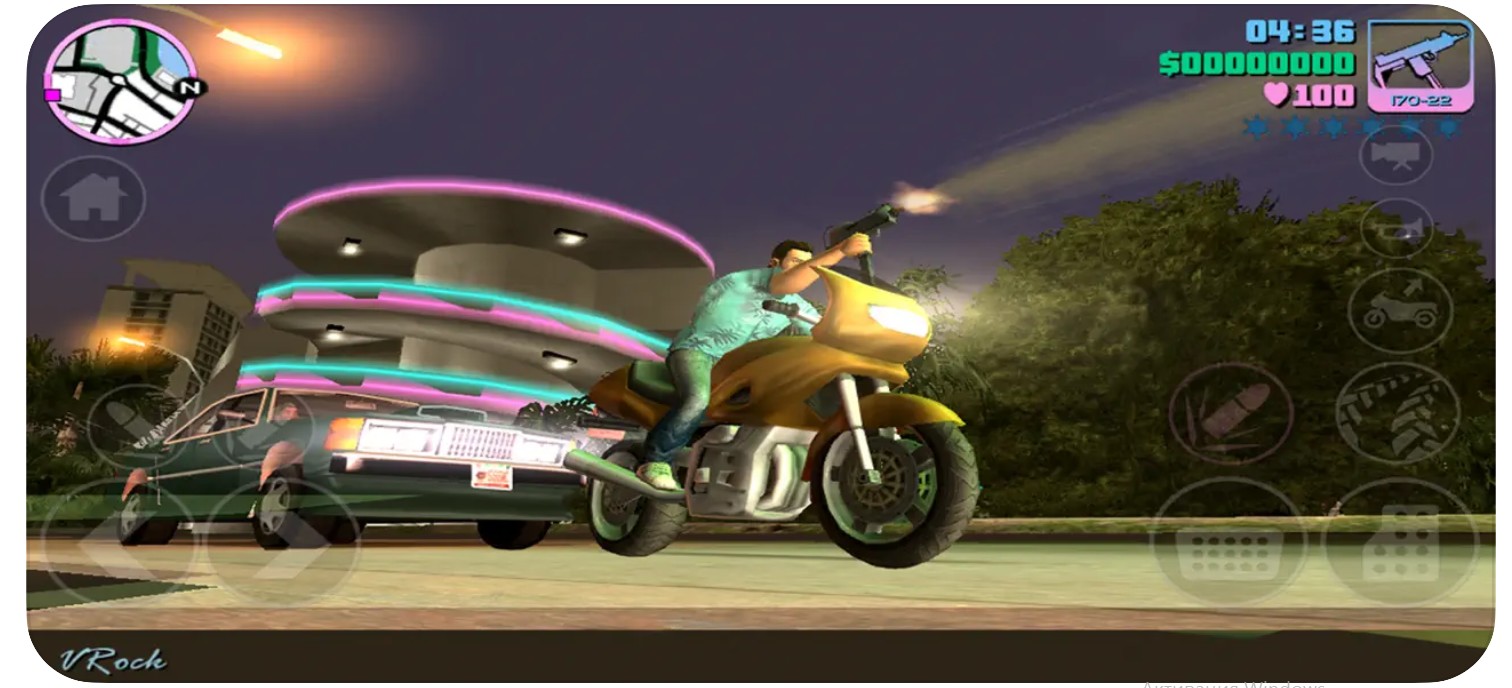 Click the link below and pass a mind-blowing mission!

Grand Theft Auto: San Andreas
GTA gameplay on iOS does not differ from the edition of the action for the PC. It has a similar background, the storyline, and basic game details. The main character of this game, Carl Johnson, some years ago decided to run away from Los Santos – a huge modern metropolis, which literally wallowed in drugs, gangs of street clashes, corruption schemes, and other evils of large cities.
And in the early 90s, he decides to return to his home state, but he meets with lots of negative surprises. His mother was killed, some close people are in debt, and have the other troubles, and his relatives do not communicate for several years.
Only Karl gets in a taxi at the airport as he has stopped by corrupt cops, and then they hang a daring murder of their employee on the main character. To solve the problems of the protagonist, it is necessary to visit a variety of locations in San Andreas and perform a lot of different jobs.
GTA San Andreas for iOS – is the most volume game for mobile devices, offering players the opportunity to look into the darkest corners of not only the city but the entire state. On the game map, there are three cities: Los Santos, Las Venturas, and San Fierro. The duration of gameplay is about 70 hours, excluding non–core tasks and quests. Released in 2015.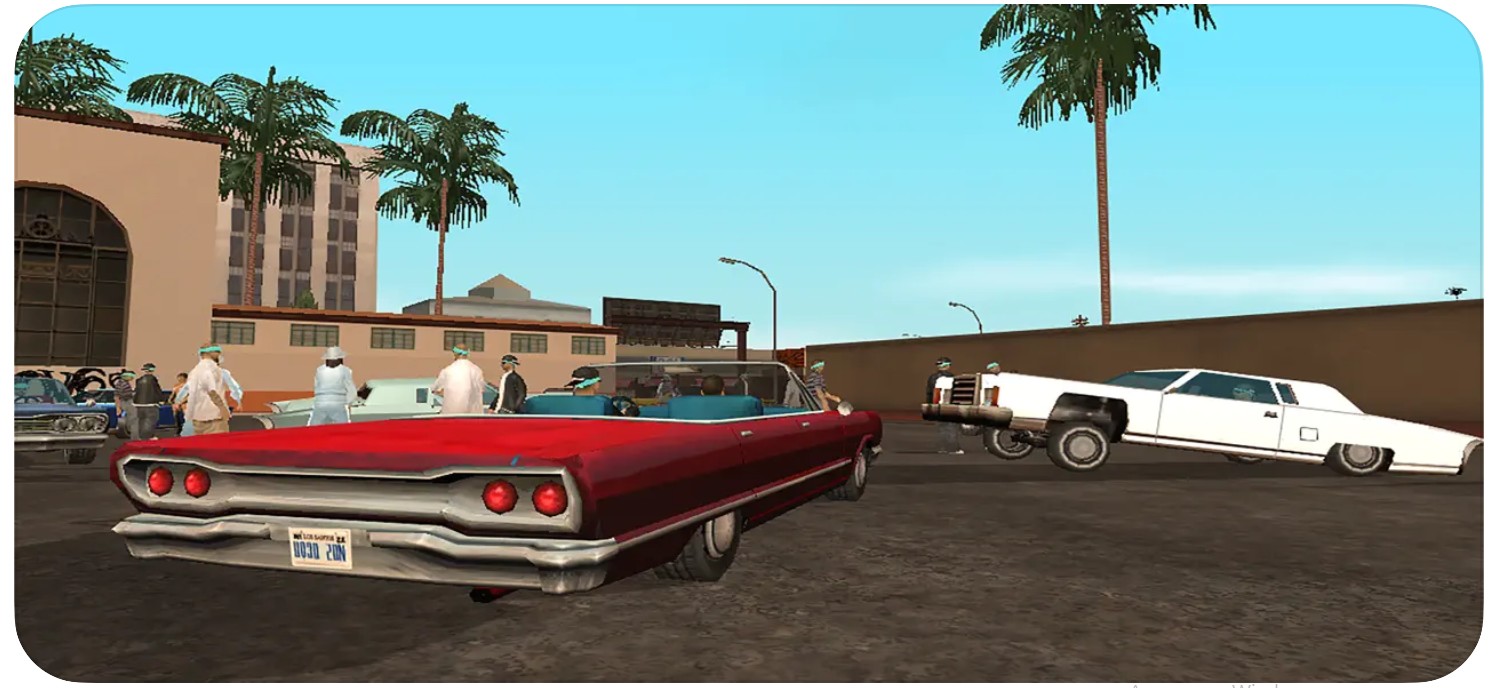 Click the link below and complete quests along with the main character!

You may also like: 13 Best high graphic games for Android & iOS
Grand Theft Auto: Liberty City Stories
As usual, the creators propose a vast realm, a huge quantity of weapons and equipment. You will play the role of Tony, the "ex–soldier" of the mafia family of Leone. You arrive in Liberty City and you understand that the town is immersed in the corruption and wars between clans, which is extremely terrorizing the town.
You are obliged to refund the ex–notoriety and authority of the family of Leone. But this would be a quite complicated task. During your way, there will be not only thugs, killers, and corrupt officials, but also a mother! Are you ready to go back to familiar placements in the city?
Features:
a

high

resolution

of

textures

and

characters

;

a

calculation

of

lighting

and

shadows

in

real-time;

excellent

graphics

;

support

of

cross

–

platform

saves

;

a

huge

selection

of

weapons

;

an

interesting

storyline

and

a

lot

of

minor

tasks

.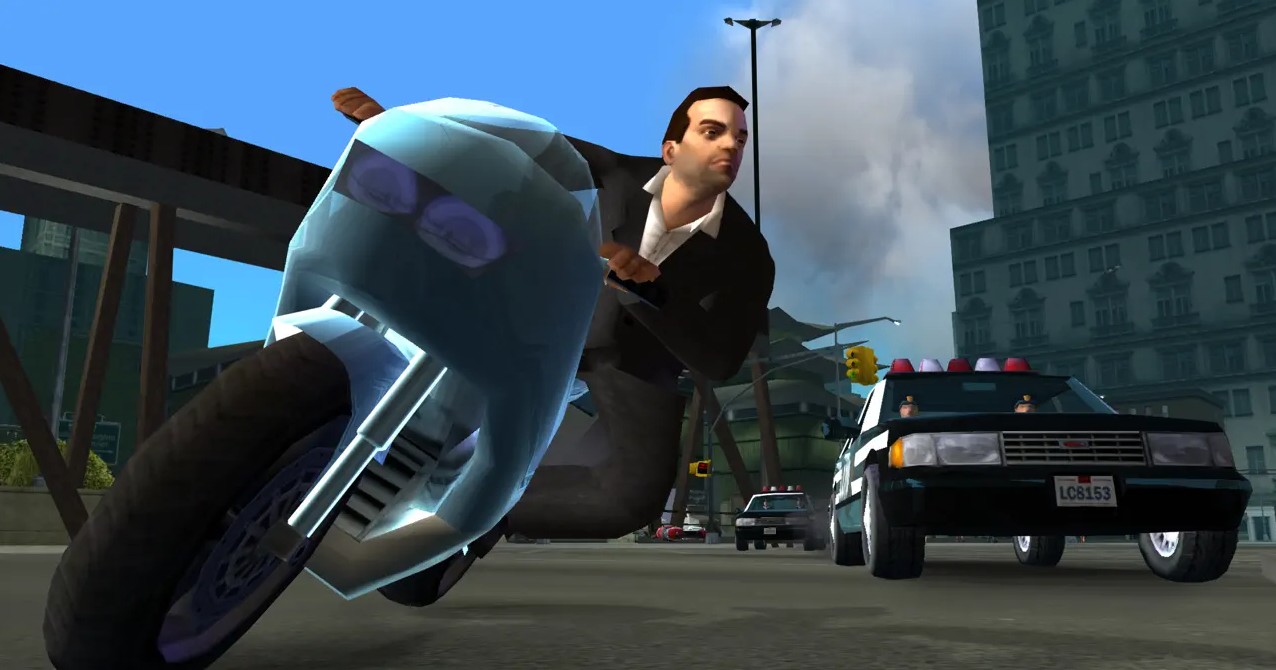 Click the link below and help the hero in the difficult task!

You may also like: 9 Free Police Games for Android & iOS
Grand Theft Auto: Chinatown Wars
The scene unfolds in Liberty City, a megapolis with three districts: Broker (a parody of Brooklyn), Bohan (a parody of Bronx) and Algonquin (a parody of Manhattan).
The basic game actions take place in Chinatown. It is interesting that the game unfolds in the universe of Grand Theft Auto IV and the basis of the game is taken from Liberty City, from the original game.
What about the weapons? Unlike other games in the series, here there are some differences. For instance, when driving a car, you can shoot a gun and throw grenades or Molotov cocktails from the car window.
Also, unlike the San Andreas, to shoot a double gun, you need to find such a handgun or to book it in the store weapons.
Transport also differs. Unlike preceding actings, Grand Theft Auto: Chinatown Wars employs various systems for car theft. Depending on the vehicle, the machine can be started in one of several ways.
Used cars easier to start with some rotations of a screwdriver in the ignition, or cracking the ignition switch and connecting wires, while other machines demand a more thorough opening.
For the new ones, which are more expensive, it is required to crack a computerized immobilizer.
In addition, there are stores of weapons trucks and vans enemy gangs, where you can find a weapon or drugs.
And some words about graphic arts. For the first time in this episode, all the graphics were completely cartooned, and graphic novels have a style of comic books.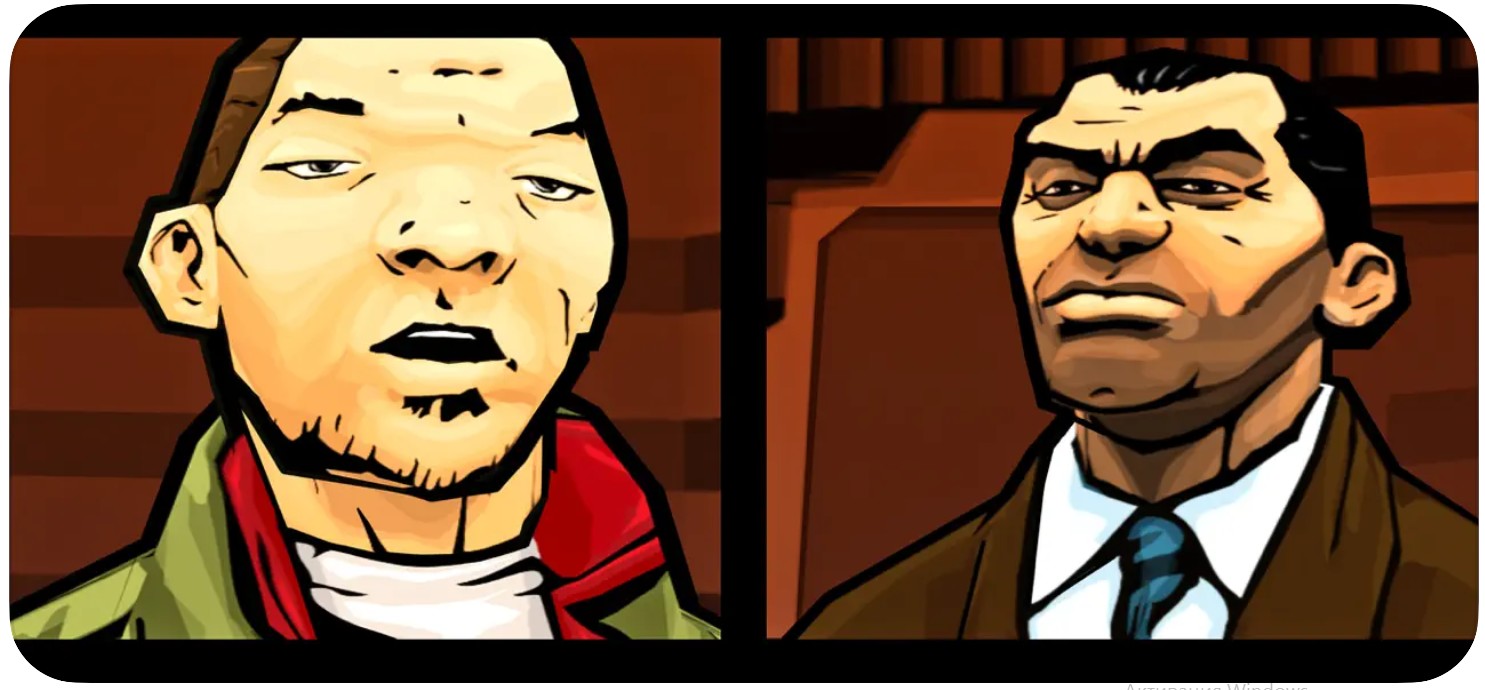 Click the link below and download this amazing game on your iPhone!