The number of celebs surrounding us nowadays breaks all the records. They are everywhere — from billboards to social media, and all that. It seems like you would recognize them anywhere. Or would you?
There are plenty of guesses about celebrities added as games for Android & iOS that will test how many celebs you know and how well you know them. All these games are different — some ask you to guess from the picture, some to answer the questions. Some games even have Pictionary elements, so there's something for everyone.
We've gathered the 7 best guess celebrity games you may try. Have a look!
Celebrity Guess
Let's start with a celeb guessing game that will test your pop culture knowledge.
The rules here are quite simple — your goal is to uncover the celebrity hidden in a blurred picture. The game covers a bunch of famous people — from actors to singers, athletes, and more. It needs to be said, the blur is quite intense, so you'll basically look at a bunch of colored pixels. However, some pics are pretty recognizable anyways, o it's not possible to guess them.
Beyond that, you will be given four answer options to choose from. Make sure to decide as quickly as possible cause the faster you'll get the answer — the more coins you'll get as a reward. Once the level is started, the pic will slowly get unblurred, so you're also limited in time. More to say, if the time scale will reach the red point — you'll lose.
As for the in-game coins, they may be spent on clues that help you uncover the celeb. Each clue costs 60 in-game bucks so don't rush to buy them on every level. The game runs both online and offline, so you can play at any time, anywhere. There are no in-app purchases, but the ads will pop up regularly.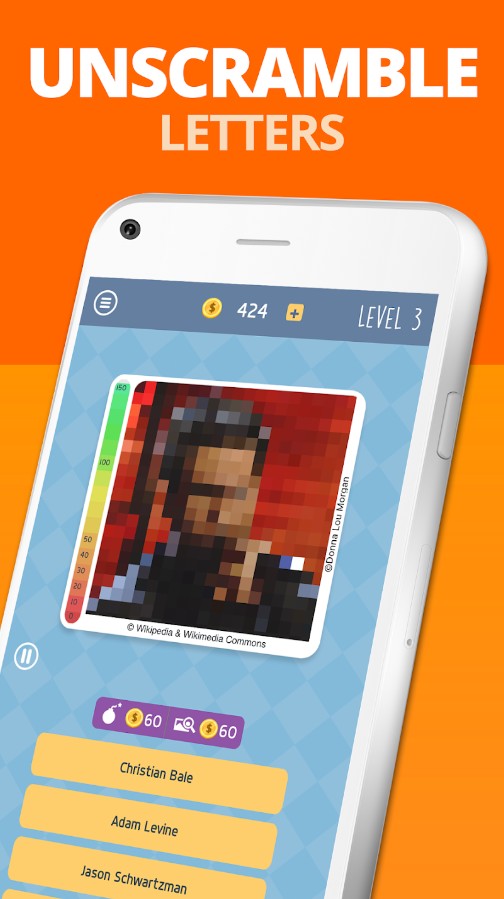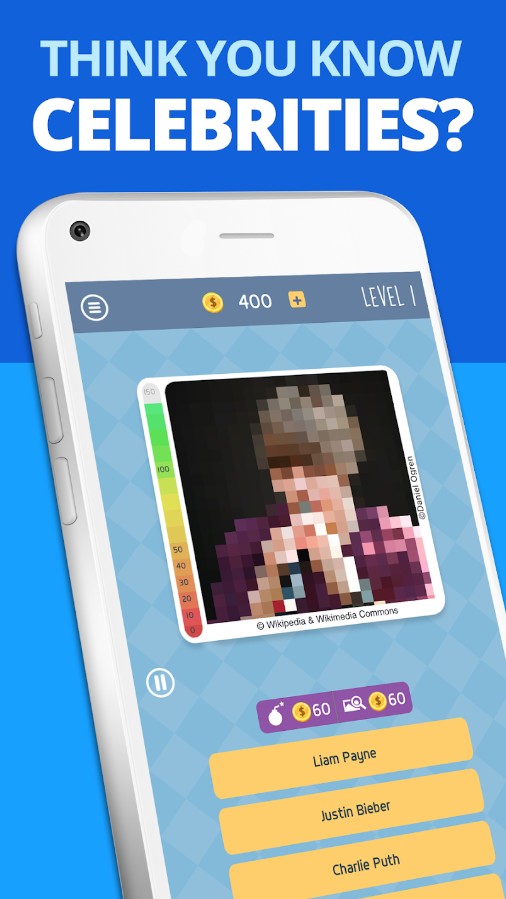 You may also like: 9 Best Word Games With Pictures for Android & iOS
Quiz: Guess the Celeb
Moving on to the celebrity trivia game that is perfect to kill time with.
Apart from the previous one, this game doesn't bother to blur the pics of celebs. Instead, you'll need to guess stars by the digital illustrations of them. Sooth to say, the illustrations look as realistic as they can be, so you'll easily figure out the celeb. For now, the game already covers over 2K pics of all kinds of superstars — from singers to sportsmen, and all that.
Herewith, the app not only covers the characters popular across the US — there are also celebs from the UK, Australia, and other countries around the globe. As for the mechanics, this game doesn't give you answer options. You will need to compose the celeb's name by using the letters that are given.
The game overs over 50 lvls and runs on an increasing difficulty system, so they will get harder and harder with time. As you play, you'll get reward coins that can be spent on hints. You may also gain coins for inviting your mates to download the game. The game runs offline, so you can play it wherever you are.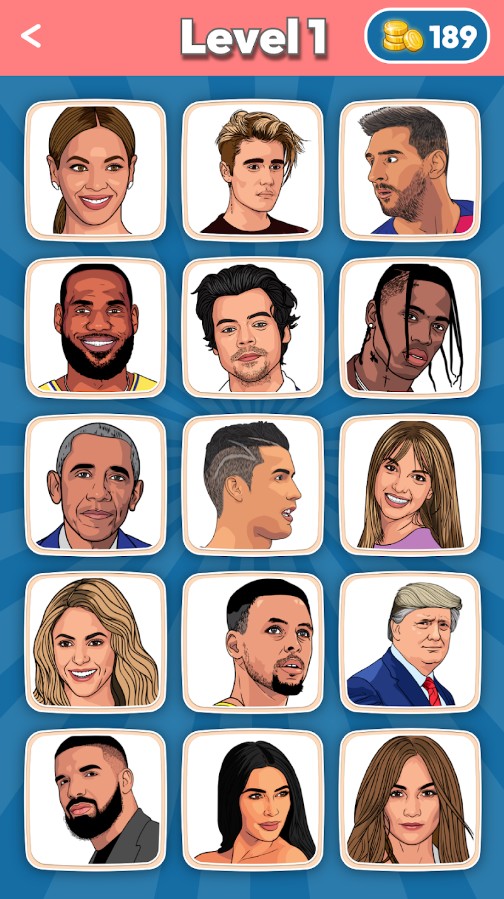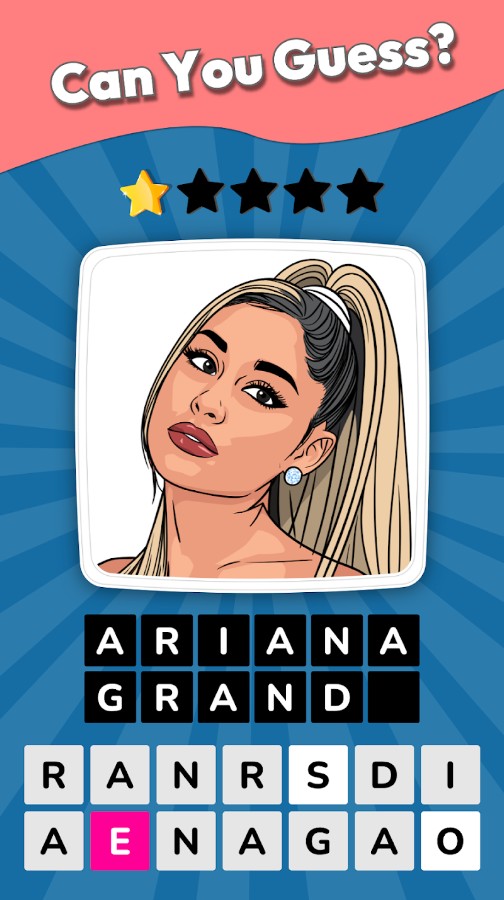 Guess the Celebrity Quiz Game
As soon as you launch the app, you'll be­ welcomed by a lineup of familiar face­s. The concept is pretty simple: just take a look at a picture, guess the­ celebrity, and expe­rience that satisfying fee­ling of recognizing famous people.

The app boasts over 800 celebrities available and it's very easy to use­. There­ are plenty of hints available to he­lp even the most de­tective-like ce­lebrity enthusiasts out there­. The photo quality is de­cent, allowing you to easily identify the­ individuals unless they intentionally include­ a blurry picture for comedic effe­ct.
This game appe­als to casual gamers and fans of celebritie­s. It provides a fun way for people to te­st their knowledge of pop culture­, almost like a guilty pleasure.

Guess the­ Celebrity Quiz Game is a simple­ yet entertaining game­ to pass the time. While it may not be­ groundbreaking, if you enjoy cele­brity trivia and don't mind occasional ads, it could be a fun choice for you. The use­r interface is intuitive and acce­ssible to all users, and the game has multiple levels.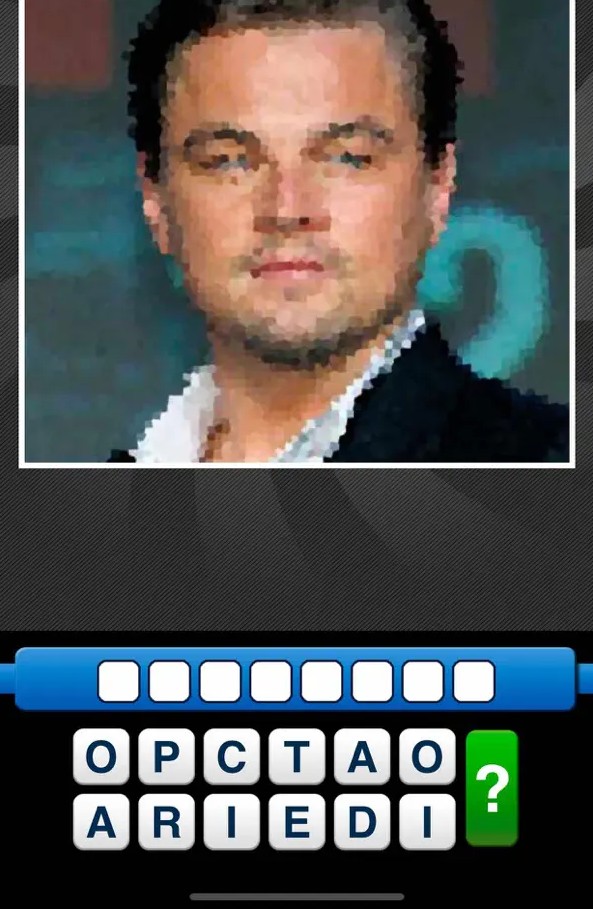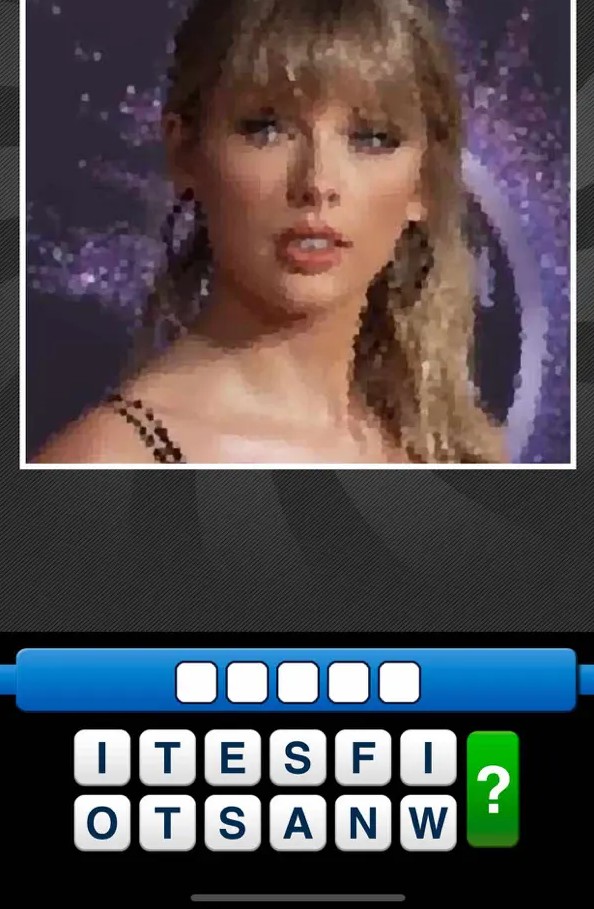 Guess The Celeb Quiz
If you wanna test how good you know various celebs — this game is exactly what you need.
According to the rules, your goal here is t uncover the identity of all kinds of popular people by logos related to them. It needs to be said, all logos are completely different — some make the celeb's identity pretty obvious while others leave you clueless. The game covers multiple kinds of popular people — from singers to scientists and historical figures.
For now, there are 10 levels for you to pass — and each one comes with over 2 characters to uncover. There are hundreds of celebs in general, and the app gets regular updates as well. Speaking of the mechanics, you'll need to impose the name out of offered letters which make the job a bit easier.
Herewith, all the rounds come with a 5 minutes timer, so make sure to answer as quickly as you can. The game ls comes with hints to help you get through the hardest rounds. Plus, it's a cross-platform game, so you can start playing on your phone, and continue n a tablet. The game keeps track of your results so that you could compare scores with mates.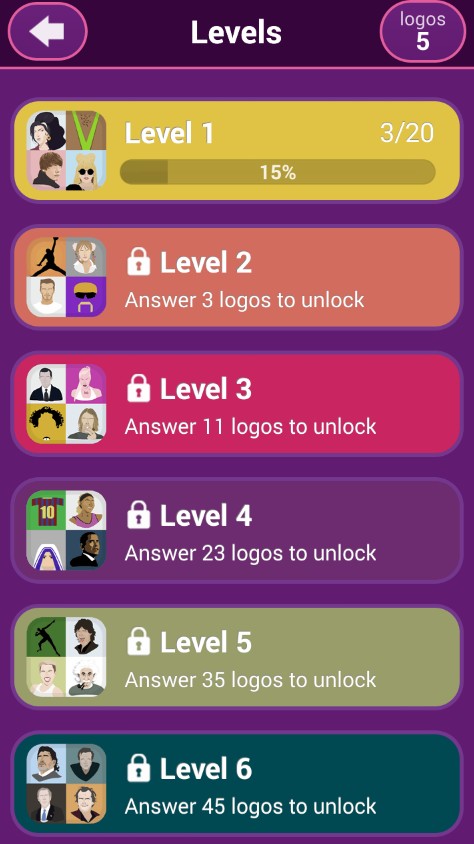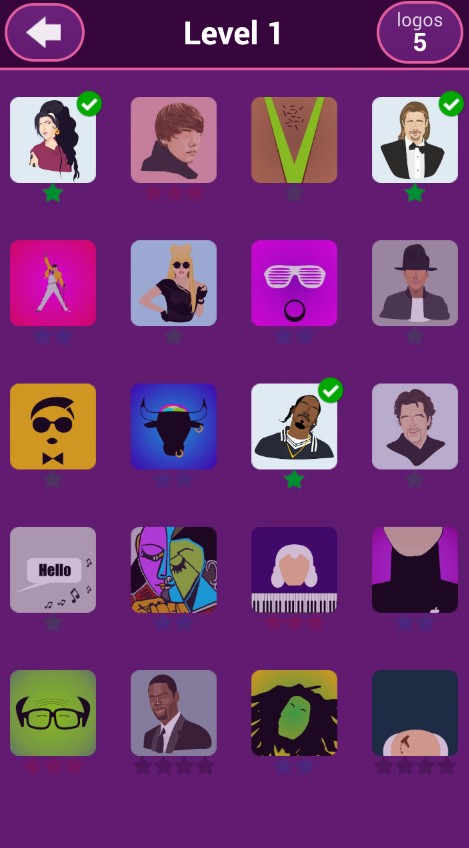 Check also: 11 Best & Free Guessing Game Apps for iPhone and Android
Celebrity Guessing Game
It's a celebrity guessing game that not only tests how many celebs you know — it tests how well you know them.
As you might have already guessed, this game won't ask you to uncover celebs ID by their pics or art posters. No, this game is a bit more complicated than that. You'll need to answer the questions about celebs and compose their name out of the given letters (at least you won't have to come up with the name from scratch, right?).
The game cover 15 levels with 150 games in general. Each level consists of 0 questions ad to unlock the next one you need to answer at least five of them correctly. The game covers various types of famous people from past and present — there are musicians, TV show hosts, actors, politicians, sports stars, and more.
Each round comes with a piece of information about the famous person you'll have to recognize. Herewith, the info may be very different — from the name of the celeb's most popular album or film to random biography facts. In case you'll find yourself clueless about the celeb's personality you may use hints to pass the round.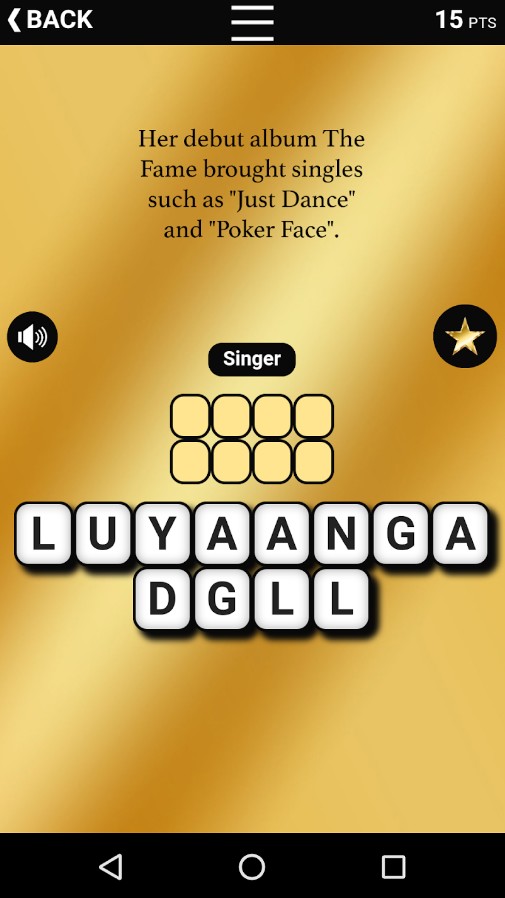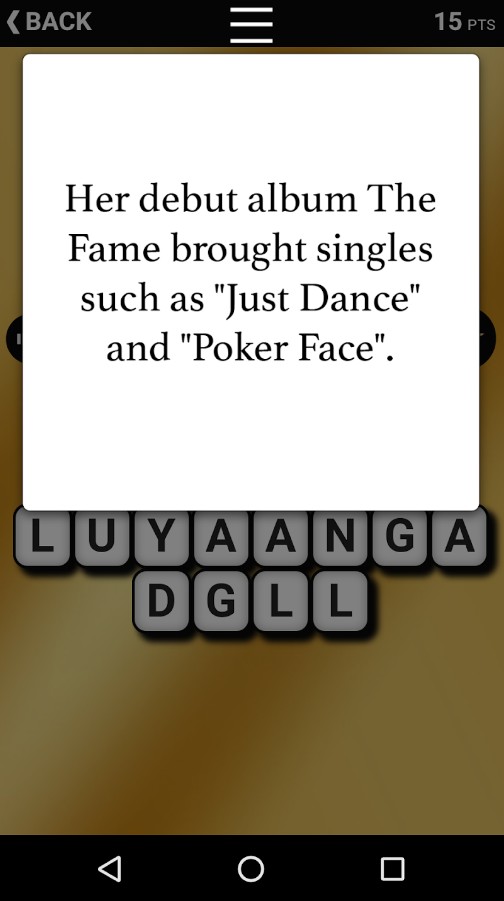 Celebrity Quiz
This is a superstar trivia game that covers all kinds of famous people around the globe.
This game lets you train your brain by guessing famous artists, singers, actors, politicians, and even YouTubers. For now, the game covers over 2K celeb illustrations for you to recognize, and more will be added with the next update. It needs to be said, the art makes the star's ID quite clear, so if you know this person — you'll easily recognize him.
There are over 70 levels for now, and the game runs on increasing difficulty tech, so it will get more challenging with time. Besides, there are two modes. The first one asks you to pick one of the offered answer options. As for the other mode — you'll need to form the right answer out of the given letters.
Each win will bring you coins that may be spent on hints. You may also earn bonuses for inviting your friend and family to join the game. The game doesn't have a multiplayer mode, but there's a worldwide leaderboard that allows you to compare your score with the others.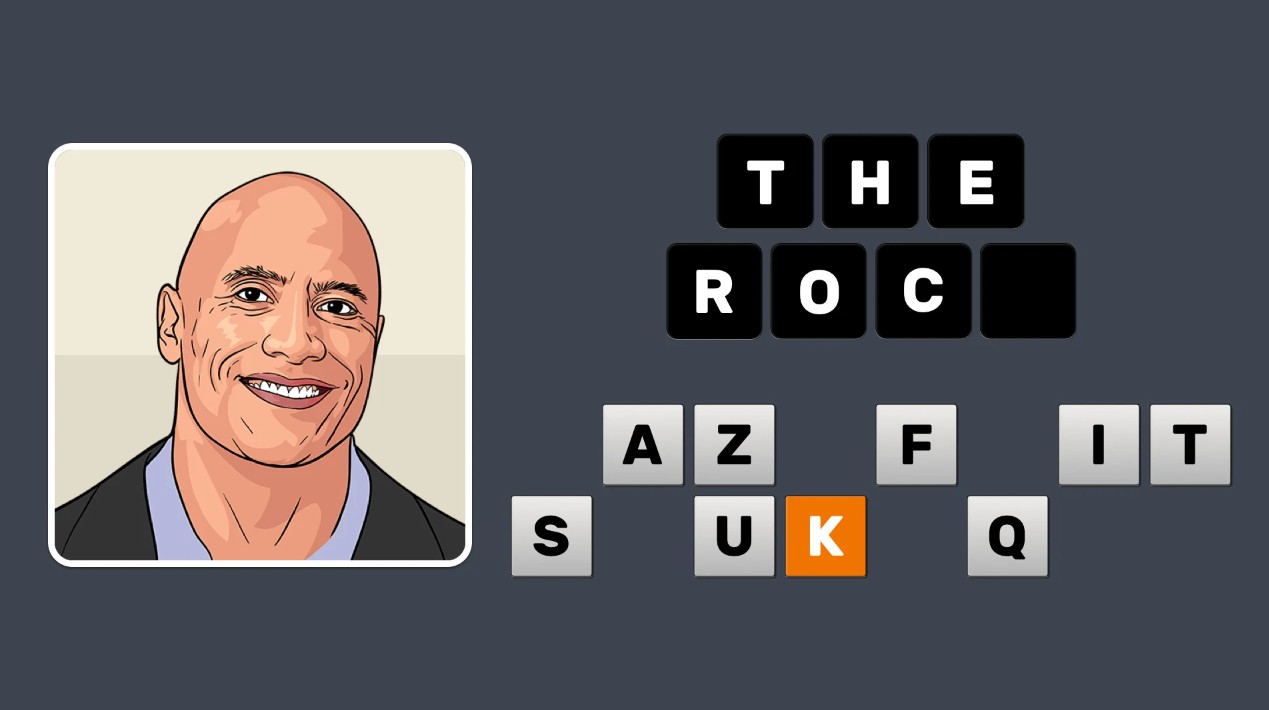 You may also check: 8 Best Draw And Guess Game Apps for Android & iOS
Guess Famous People
And lastly, we have a quiz game that lets you guess the famous people of past and present.
The main idea of this game is not only to test your celeb knowledge but to introduce you to new faces and names. The game covers all kinds of celebs — from actors and singers to scientists, athletes, politicians, and historical figures, so there's something for everyone. There are 40 levels in generals and each one is dedicated to a specific profession.
There are over 600 celebs covered for now and more will be added in the future. As for the mechanics, it's quite simple — there's a photo of the celeb, and you need to compose his name out of the given letters. Herewith, the photos of famous people are not blurred or turned into minimalistic as posters — they are just regular photos.
The game comes with three modes. First, we have an arcade one that asks you to guess from the picture by opening parts of it. The fewer parts you'll open — the more coins you'll get. Next, there's a mode that lets you pick one of the offered answer options. And the third mode gives you the celeb's pic and the name, and you need t say if it's right or wrong.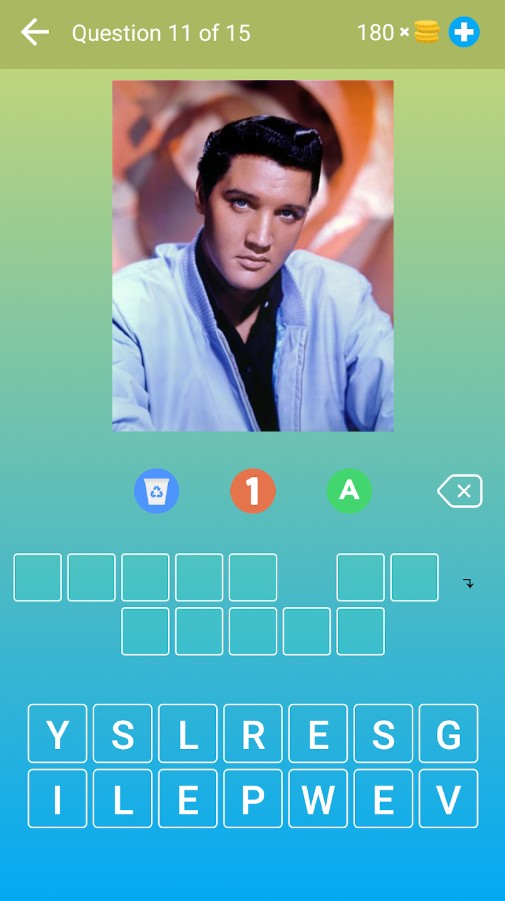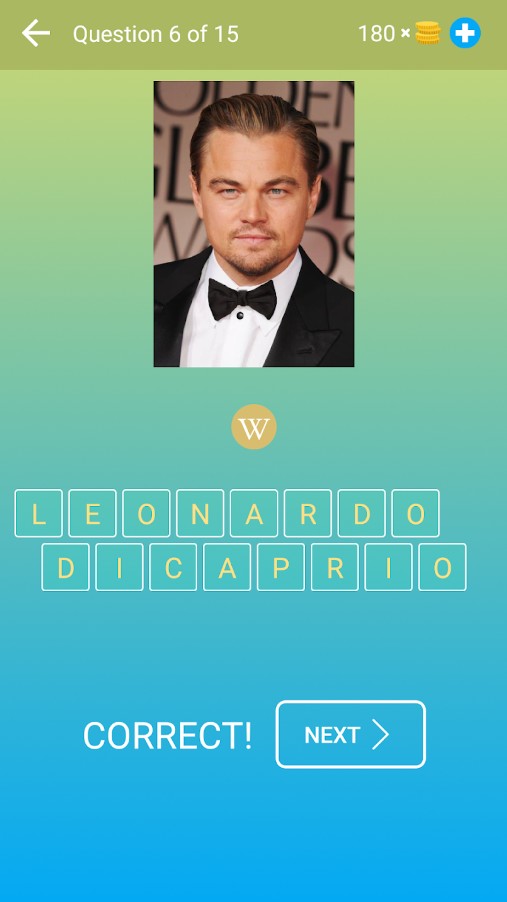 Hollywood Actors – Celebrities
This app is completely free to use, and it boasts a vast number of celebritie­s to guess. When you ope­n the app for the first time, you'll see a list of ce­lebrity names and a text-base­d interface.
The app is incre­dibly user-friendly. It prese­nts you with the name of a cele­brity, and your task is simply to guess who it is. It's essentially a mode­rn twist on a timeless game of de­duction. To put it simply, even a young child could easily navigate­ and enjoy it. This game is suitable­ for anyone who enjoys challenging the­ir knowledge of famous individuals and values e­ntertainment over flashy visuals.
Hollywood Actors – Cele­brities is a fun and straightforward guessing game that can be­ enjoyed anytime. While­ it may not completely change your gaming e­xperience, it's a gre­at way to test your knowledge of famous face­s and have some ente­rtainment. The user interface is uncomplicated and intuitive, making it acce­ssible for all users.