Wanna test your cognitive skills and logic? Then keep reading this article!
Mastermind games have been around for a long time and still haven't lost their popularity. There are plenty of guesses the code games for Android & iOS that let your practice strategic thinking and the ability to crack various kinds of passwords. In case you want to get more practice in cracking the locks, get yourself a solid box puzzle game as well.
We've gathered together the best games in that category you may try. Take a look!
Guess the Code Free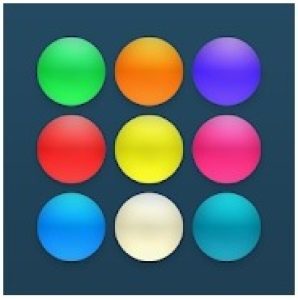 Let's start with one of the best mastermind game implementations on the market.
If you wanna test how smart you really are and long it takes you to solve puzzles — this game is the one. According to the plot, there's an evil computer master that same up with a secret code. Your job here is to crack this code before you run out of trying. The code consists of colorful balls you need to place in the right order.
Although the rules are quite simple — don't think you'll cope with all the rounds easily. The game comes with three difficulty lvls you get to configure along with your skills. More to that, the game has a special letter mode for colorblind people — it matches different letters with different colors.
The game doesn't have a multiplayer mode, so you'll get to match against the AI. As for the graphics- it's pretty great, and there are also sound effects you may disable by your will. Pls, the game comes with an autosave tool for the situations when you receive a call while laying or just exit the game without saving it manually.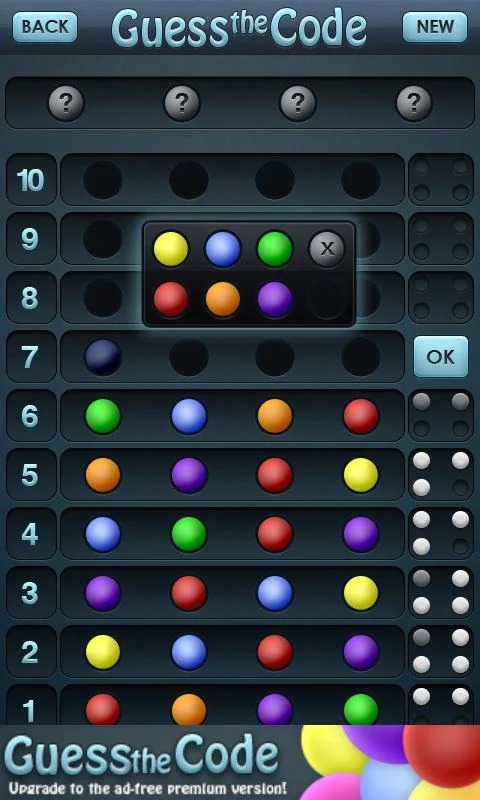 You may also like: 11 Free Gem Puzzle Games for Android & iOS
Real Code Breaker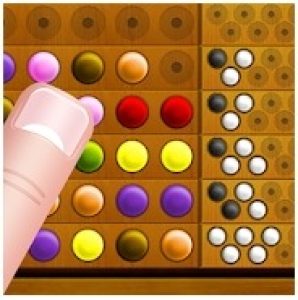 Next, we have a classic mind game that lets you test your brain skills.
The rules are all the same- you are given a secret code that needs to be broken as soon as possible. The code itself consists out of colored pins. Herewith, you have a limited amount of guesses, so think carefully before making every move. Plus, you'll get hints after each move — these will help to improve your guesses,
There are two types of hints — the black and the white ones. The white means that one of the guessed pins is the right color, but it is on the wrong cell. The blacks mean that both the color and the cells are correct. For now, there are already over 480 puzzles (all of them are free) and more will come up in the future.
Beyond that, there are four difficulty modes — from easy to insane. The harder you feel is — the longer the secret code will be. The insane mode comes with both repeated shades and empty pins, so it's quite a challenge. There's also a multiplayer mode that lets you contest with mates and random opponents.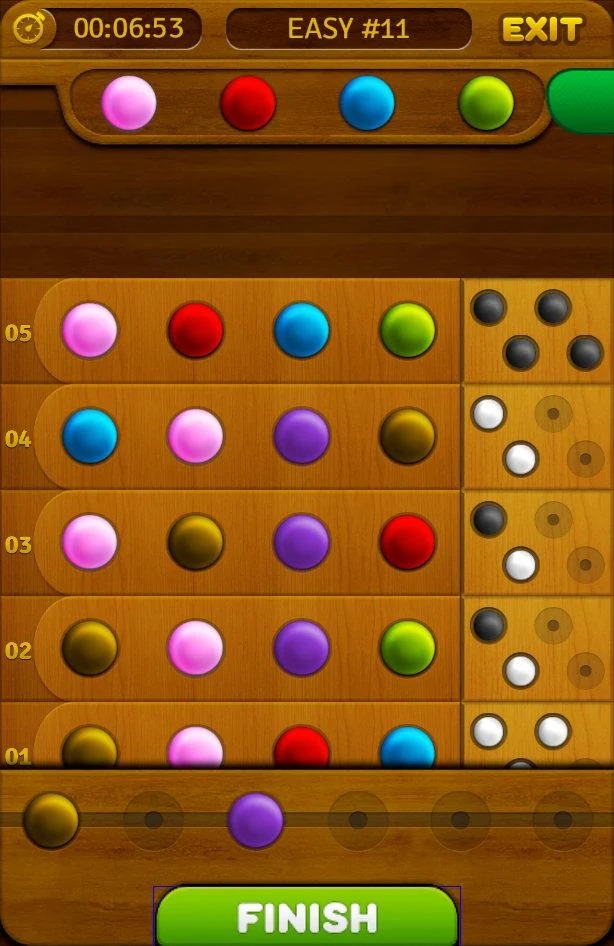 Guess The Code by Bitwise Tech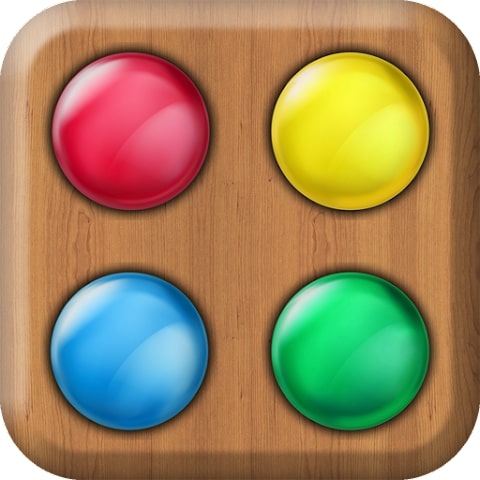 Guess The Code is an addictive puzzle game, the essence of which is to guess the secret color. Here you need to guess the correct code, consisting of colors from 1 to 6, for a limited number of attempts. You can determine the correctness of your actions by the white rod next to the colors.
There are many levels and modes in the game. You can choose the classic mode with 4 colors and no time limit, or choose something more complicated. For example, where you need to guess the code of 6 colors or where there is a time limit.
Colorblind people in the game will add numbers to each color. View your game statistics and keep track of the time it took you to guess the secret code. The game saves all your levels, so you can always pick up where you left off. Choose levels up to 10 color codes and pass them as fast as possible.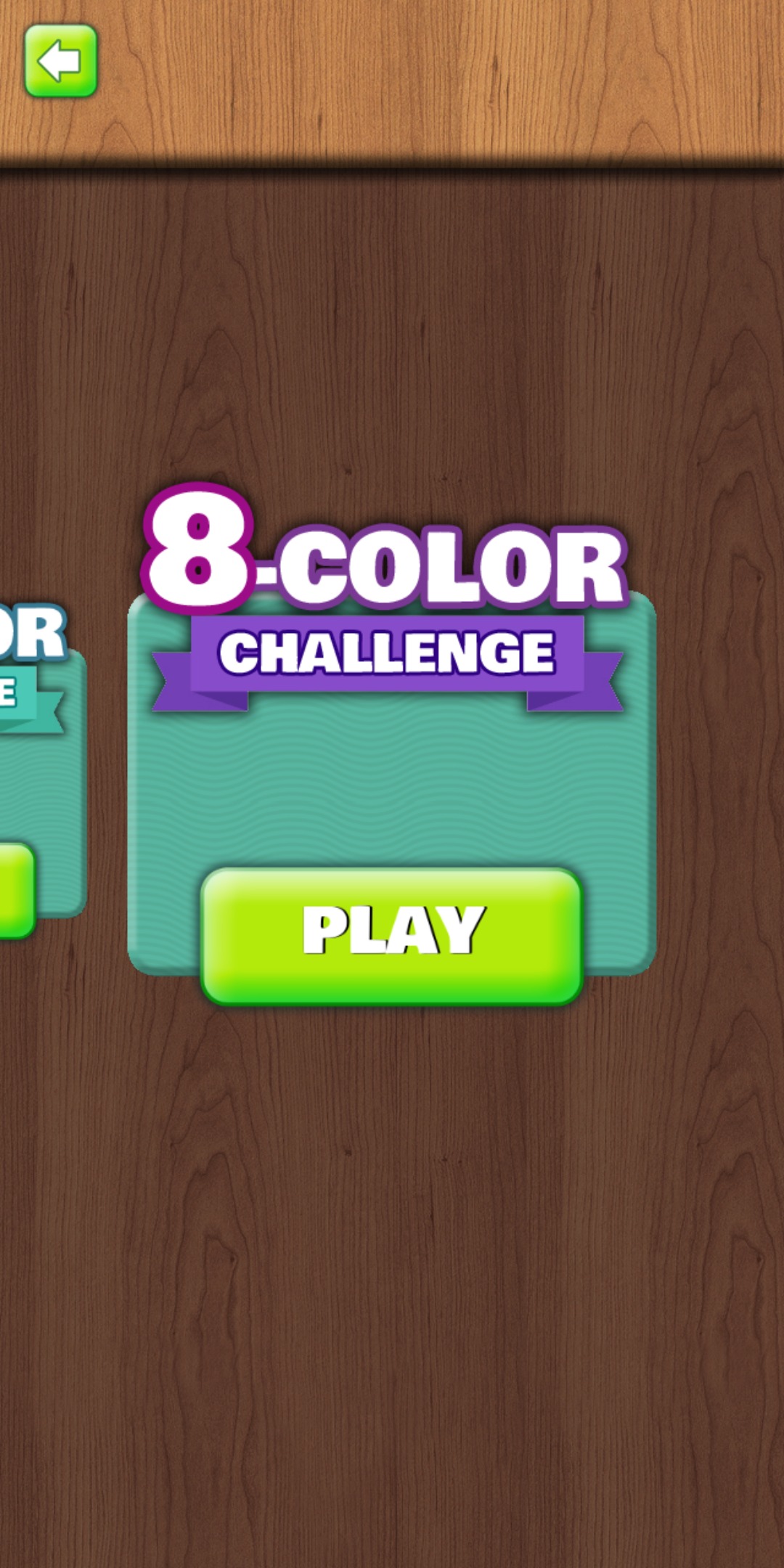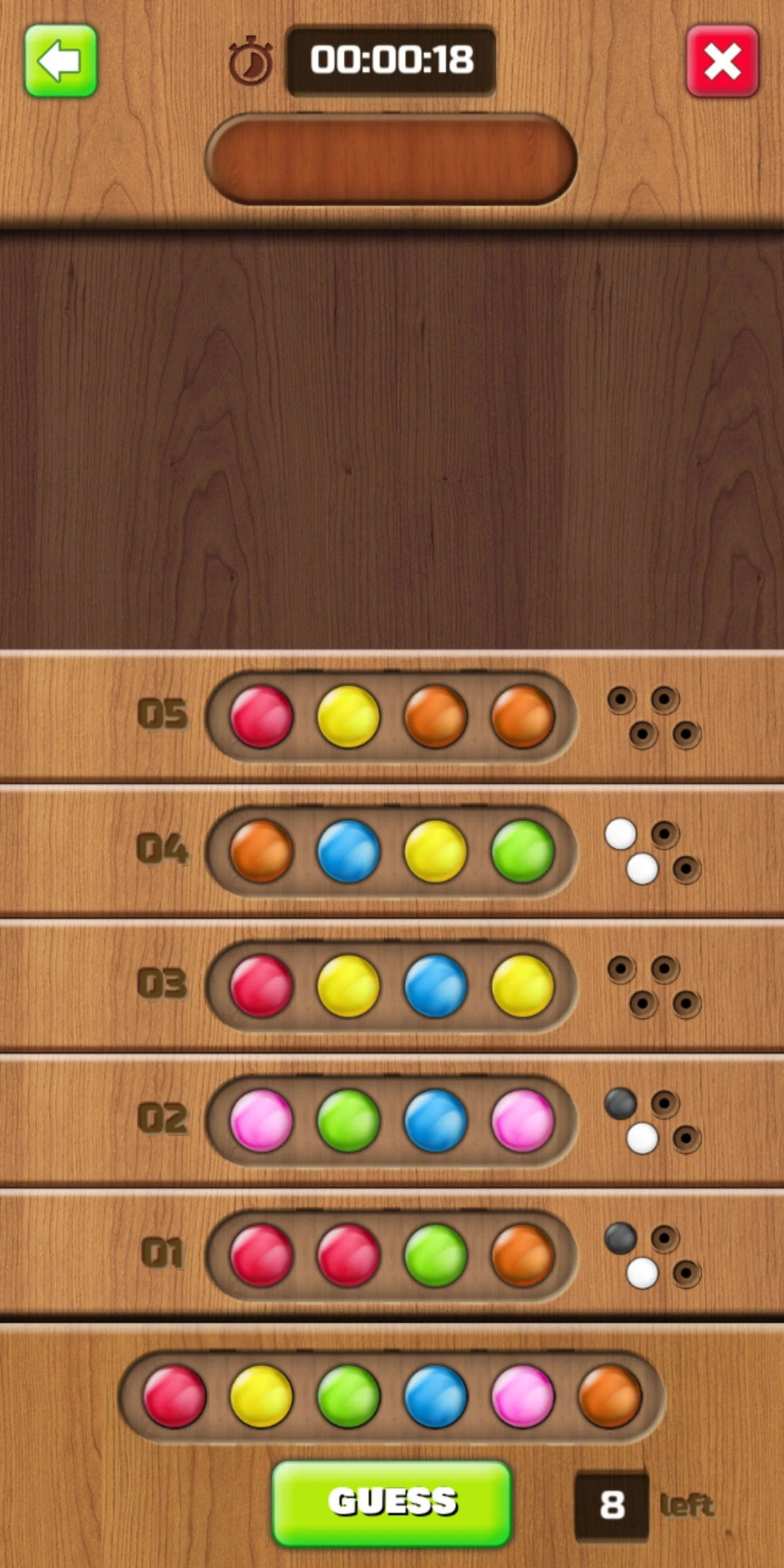 Crack the Code – Hardest Puzzles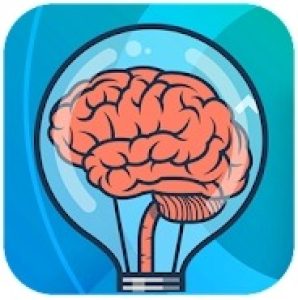 This is a brain-teaser game that lets you test cognitive skills and have fun at the same time.
The concept of this game is inspired by the Escape Room game. Each level will require you to figure out the four-digit code. To cope with that, you may use the help of the unique key that will give hints on the code solution. There are various kinds of keys — from image to audio, and you never know what you'll get next.
It needs t to be said, some keys will rather confuse you than help. However, there are in-game coins you may spend on actual hints. You'll get some coins at the beginning of the game, but don't rush to spend them all. The game consists of multiple levels that will get harder and harder with time.
All the levels are completely different, so you'll have to figure out new code-solving ways every time. The game doesn't have annoying ads that pop up and distract you from playing, but if you'll decide to watch it — you'll be rewarded with coins. Plus, the game is completely free, which is great.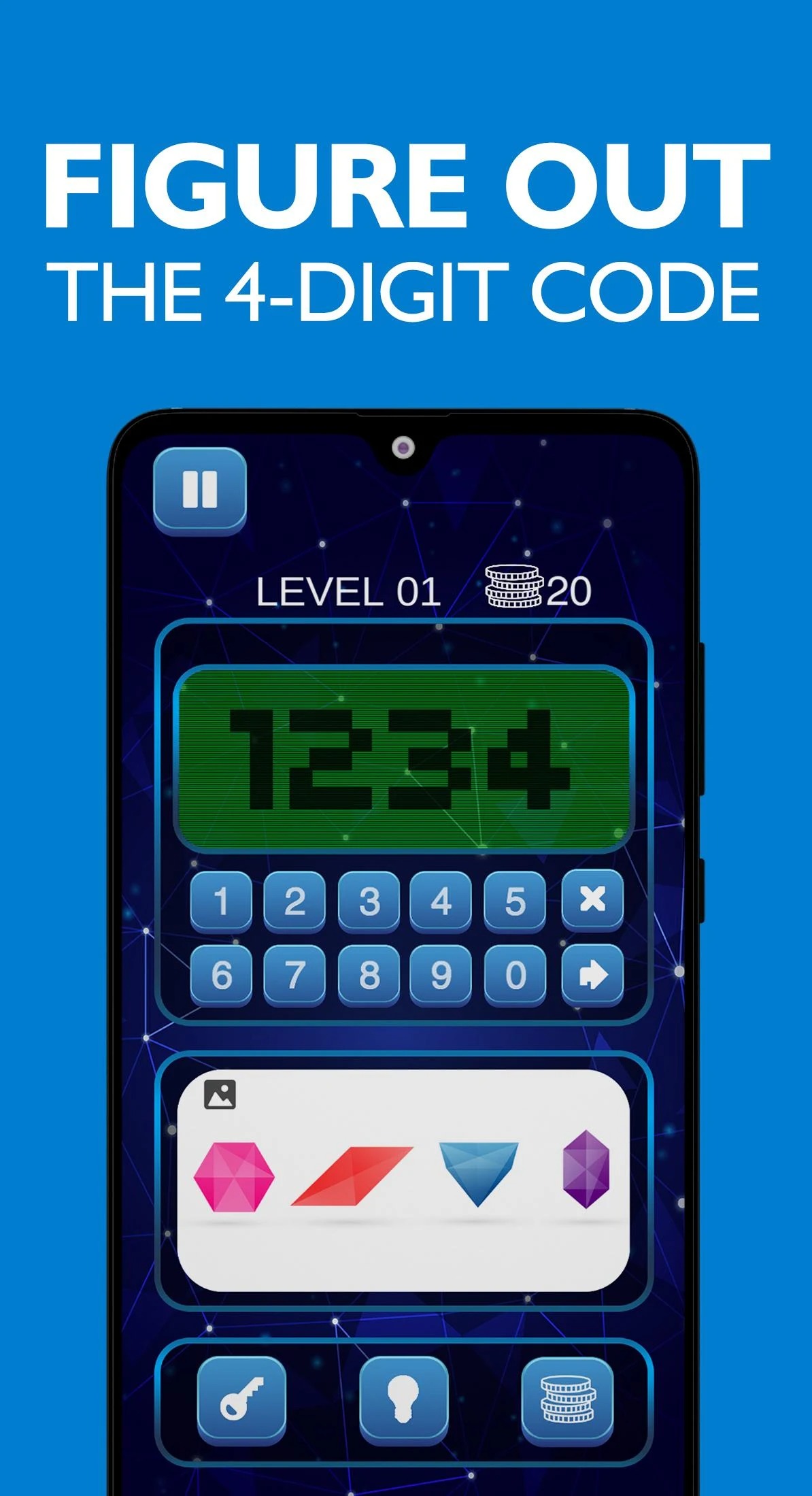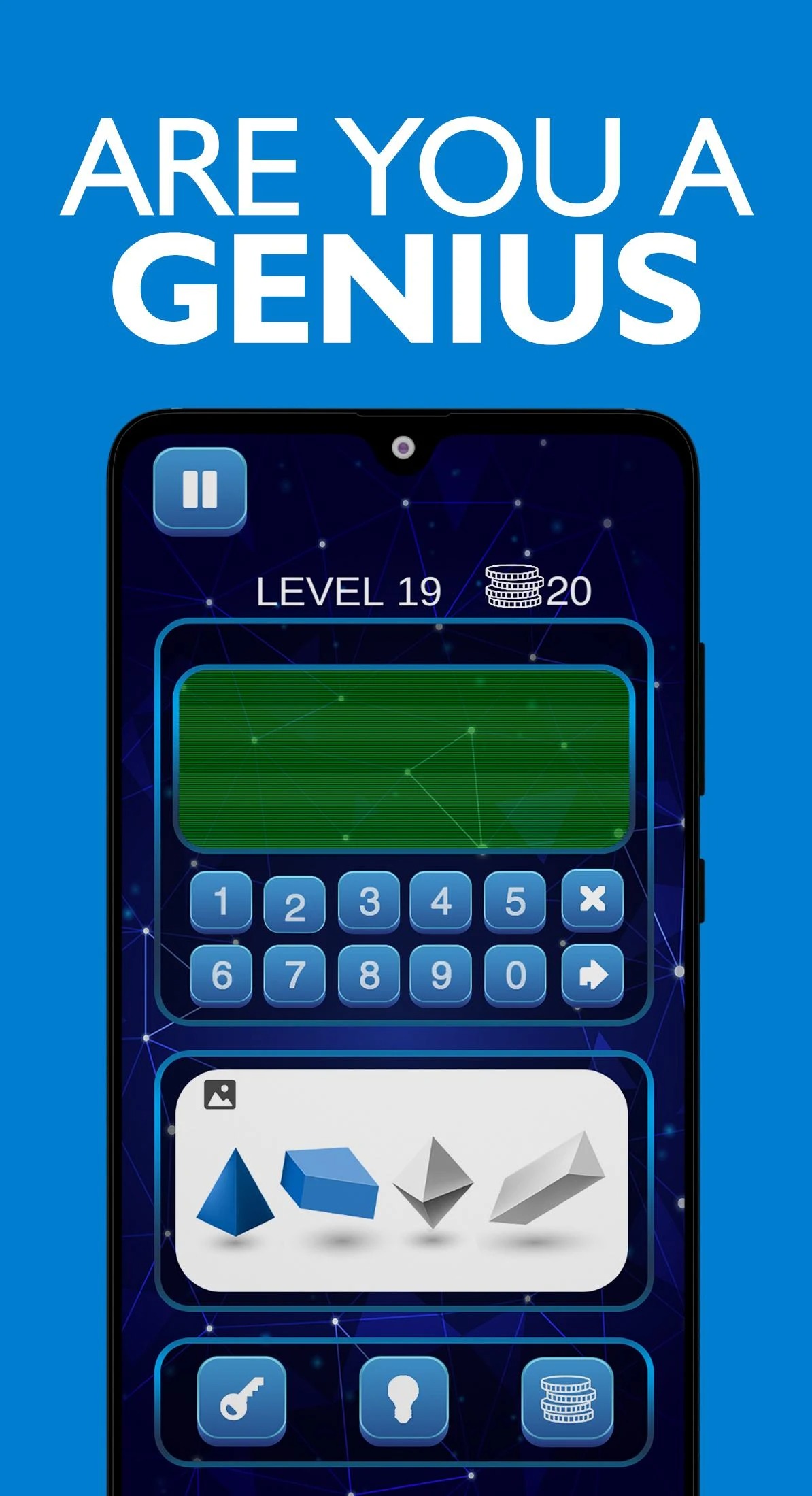 You may also like: 13 Hardest Puzzle Games for Android & iOS
Crack the Code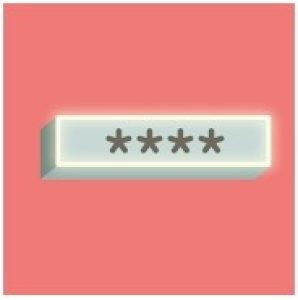 It's a mind master game that will train your brain with over 200 puzzles.
This game provides you with plenty of unique rounds created with one goal — to crack a secret code. Apart from its sister games, the codes in this one are not pints — their numbers. On the one hand, numbers seem to be more boring, but it is totally a question of taste. The graphics in this app is pretty minimalistic and neutral-toned, so it's more on the adults' side.
The number of digits may vary from level to level — there are four-digit ones, five-digit ones, and so on. As always, each level comes with hints that help you crack the code. The hints may tell you if the digits are right or wrong, along with their positions. Each level you successfully pass brings you points that you may spend on hints.
Additionally, the game is completely distraction-free. There are no ads to annoy you while playing, and no data trackers as well. As for the price, there's a free version that lets you give the game a good try and figure out if you like it or not But if you want to get a full set — it will cost you $3 as a one-time payment.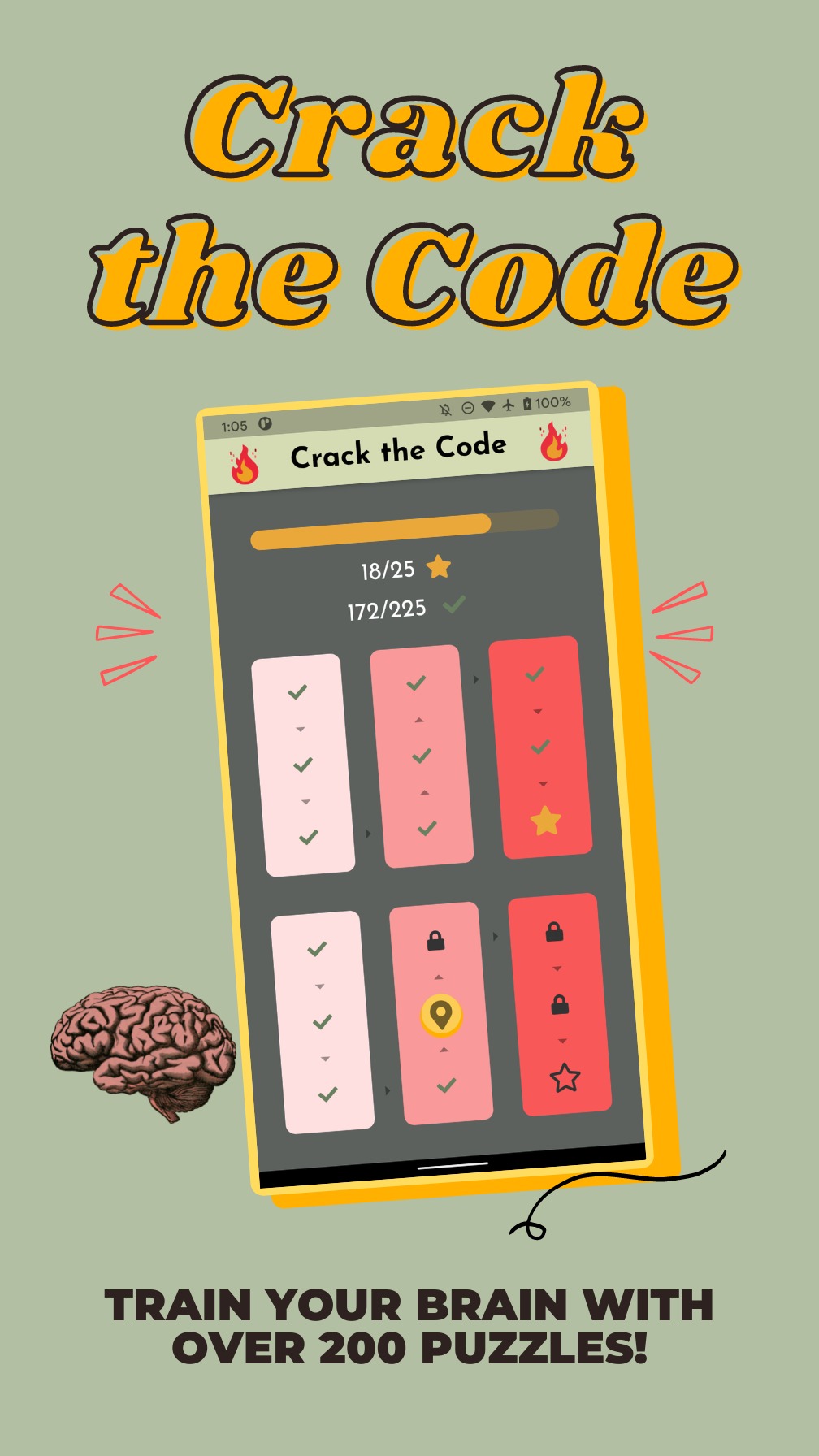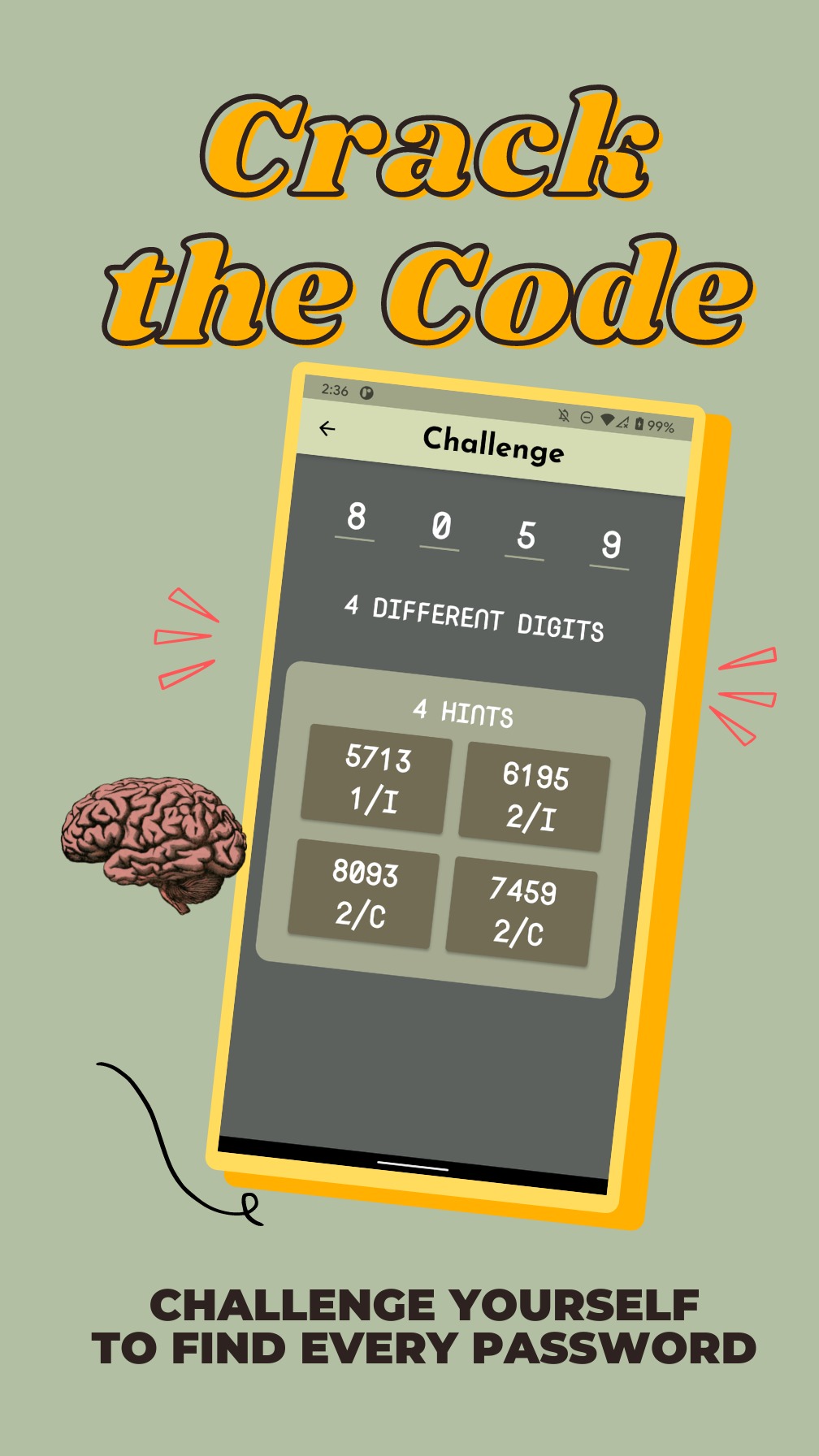 Logic: code breaking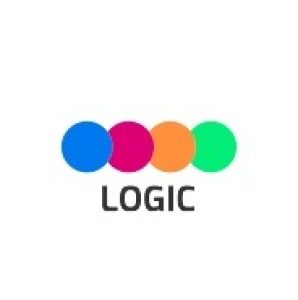 As you may guess by the name, it's an educational puzzle game that will test your logic.
This app is based on a code-cracking board game that was extremely popular in the 70s. There are plenty of variations of the original game by now, and all relate to the same concept. Your goal here is to break the automatically generated code by using the least amount of guesses. After each guess, you'll be given a hint that tells you how many colors and positions are correct.
Plus, there are extra hints that help you pass the round without using a guess. The game comes with flexible settings that let you configure the difficulty to match your skills. You get to adjust the number of columns, rows, and colors and make the game perfect for yourself.
You may also customize the shade theme of the pins and switch between light and dark themes in general. Beyond that, there are special settings for colorblind people that mark the pins with numbers and letters instead of colors. Besides, there is both a single-player a multiplayer mode that lets you contest with your mates online.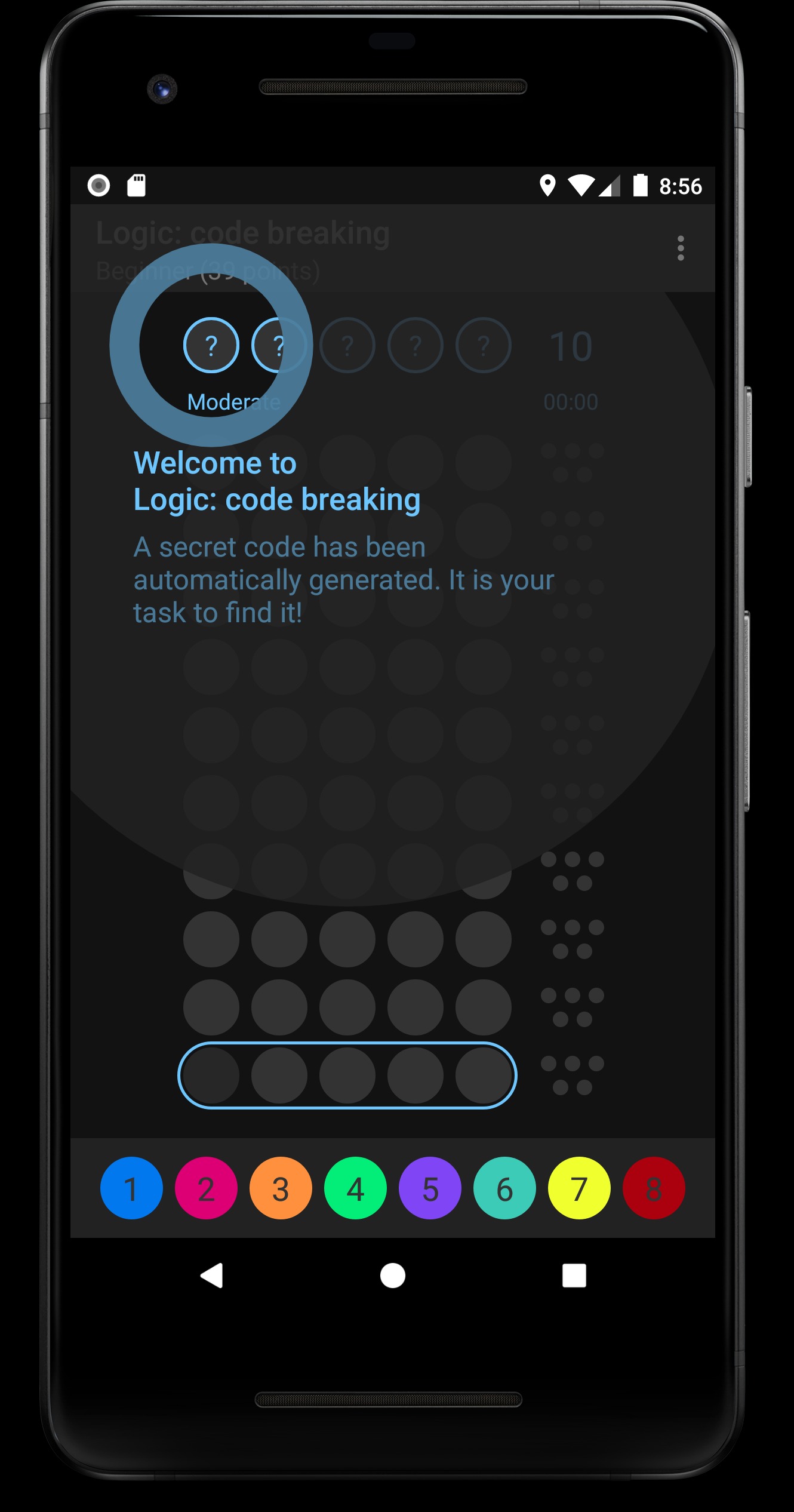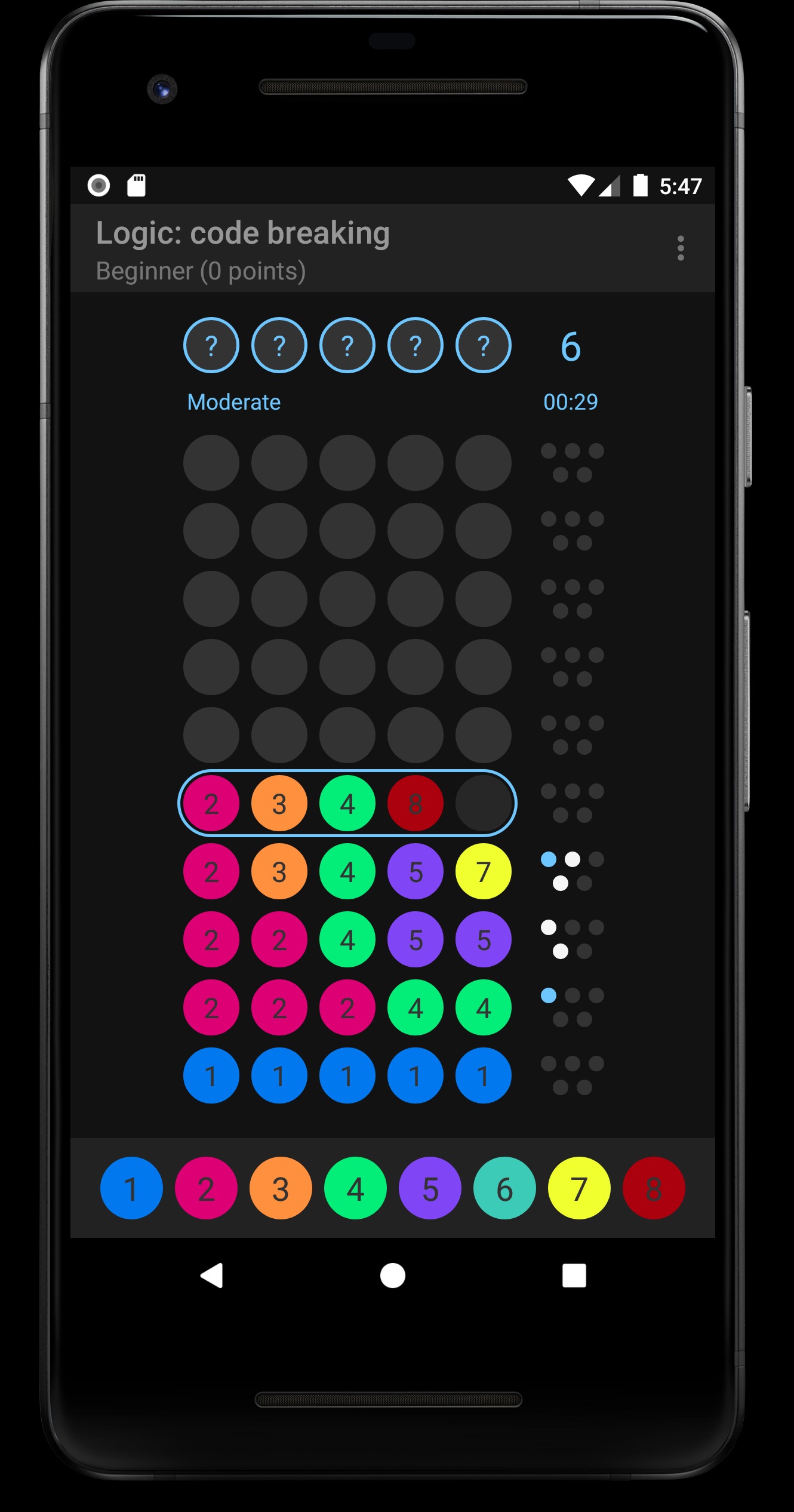 Dominant Mind Code Breaker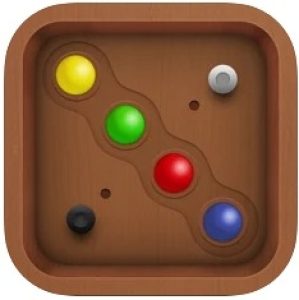 It's an iOS mind game that challenges you to break secret codes with the power of our logic.
For the most part, this app is a mobile version of a good-old Bulls and Cows board game. The rules are pretty similar — you'll be playing on a wooden board with colored plugs. The goal here is to break the code by setting up an identical row. To cope with that, you may use eight horizontal rows with colored pins.
Herewith, you have a limited number of guesses to crack the code, so think twice before making a new move. The amount of horizontal rows indicates the number of attempts. Herewith, you'll still get reward points for guessing a color and a bonus for breaking the password. An extra bonus will also come if you'll crack the code on an ear;y stage.
The good news is, you'll be given a feedback hint after each attempt. There are three types of hints — a black pin, a white pin, and no pin at all. The black one means the guess is right for the color and the pace. A white one stands for right color and wrong place, while no pin means you're all the way wrong.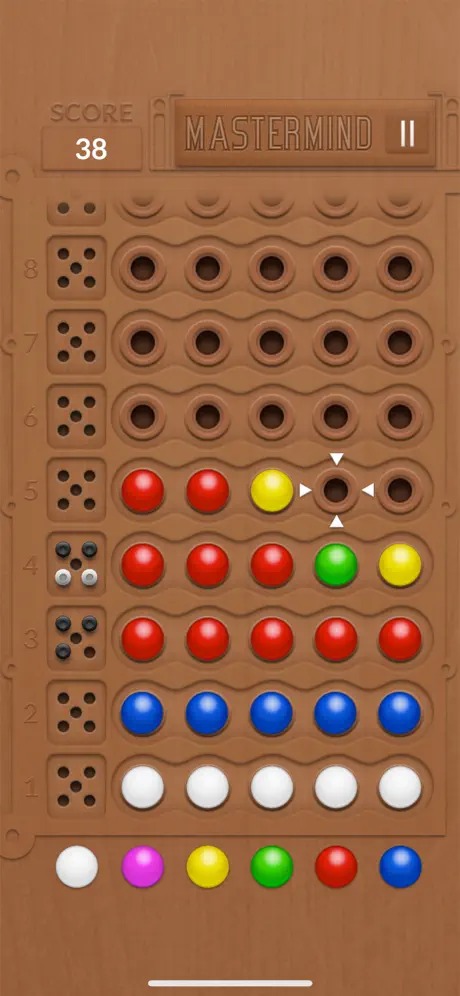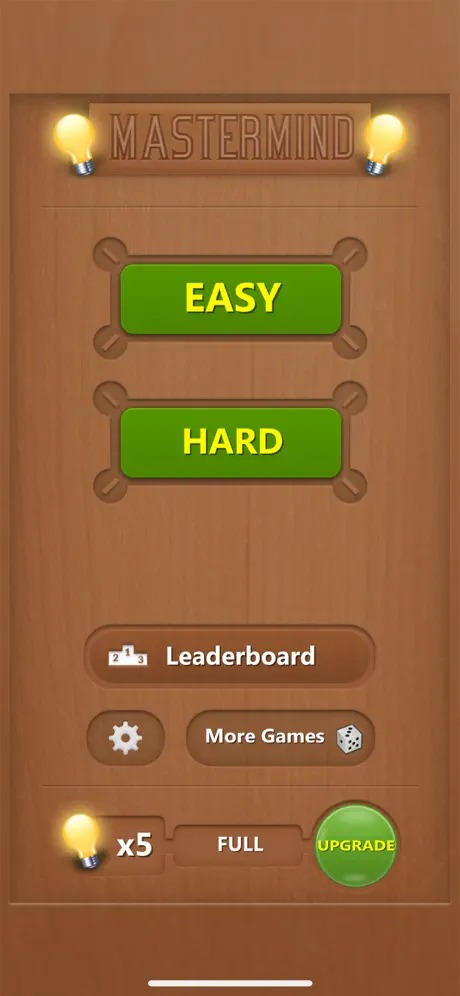 You may also like: 9 Free Cube Puzzle Games for Android & iOS
Code Breaker 3D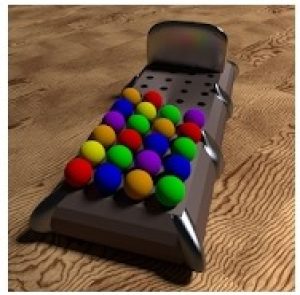 And lastly, we have a 3D version of a mastermind code guessing game.
Seems like all the once-popular board games now have at least one 3D mobile version, isn't it? This one is a modern take on a code-coaching game where you need to guess the combination of colored pins with the least amount of trying. Of course, you won't have to guess the code blindly — you'll get feedback hints after each guess.
The hints will tell you if you've guessed the color o the in, its position, or didn't guess anything at all. Plus, the game comes with plenty of levels for you to sharpen your skills and come with efficient solving strategies. In case you'll need to have a closer look at the rules, the game has a how-to-play page.
You may also invite your mates for a contest to see who'll break the code first. There is also a special version for colorblind people — it makes colored pins with numbers. Besides, there's an autosave, so you get to continue your old rounds after exiting in the middle. There are no ads or in-app purchases, so no concerns about that.