In real life quite often there are situations when it is necessary to view or edit a particular document, open an archive, or get access to the cloud storage.
The abundance of different file formats that are used for electronic documents often forces you to use various programs to view their contents.
Below we will talk about the best applications for viewing documents on Android and iOS.
Keep all your files in digital format using these best iPhone apps to scan documents.
Microsoft Word
Now you are able to work anywhere, view and write different documents. Now changing or creating documents, you can be sure that they will look right on PCs, Mac computers, tablets, and phones. The Word application is familiar to Office products and has intuitive touch controls, so you do not have to waste time learning it.
With Microsoft Word, you can browse, edit and create documents right in the app. You will have free access to your files in the cloud at any time. Office documents save their format on a computer and mobile devices. Continue working with from the place where it was interrupted last time.
The documents you recently worked with are automatically saved on all your devices. You can easily share your files with other users by sending them by email as attachments or hyperlinks.
Read the documents with convenience on the screen of your device. In mobile mode, the document adapts to the size of your screen: you do not have to adjust the scale anymore.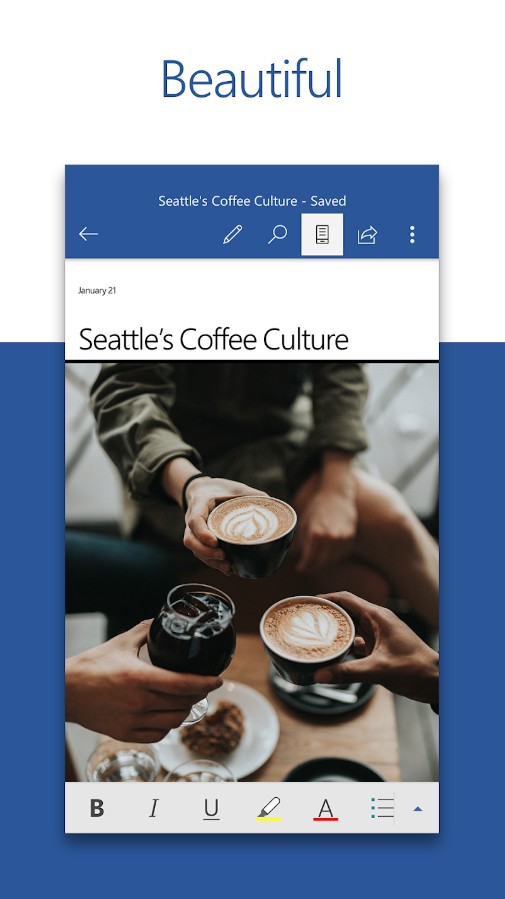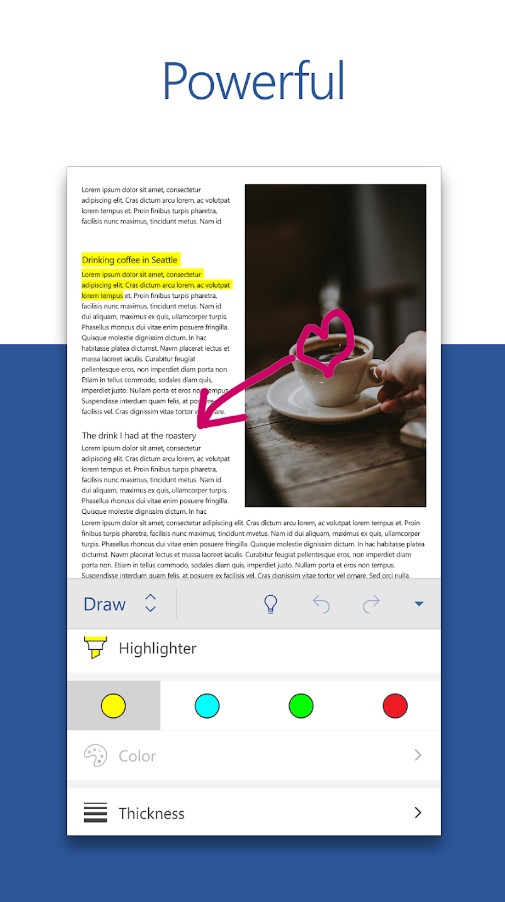 You may also like: 7 Best Apps To Open ZIP Files on Android
WPS Office + PDF
WPS Office + PDF is a free application for working with the most popular document types on Android and iOS devices. Using the program WPS Office + PDF, you will not need to sit at the computer for a long time to edit the documents. With it, you can both view and edit existing files, and create new ones.
This program is fully compatible with Microsoft Office files, including Word, Excel, PowerPoint and Txt documents, Google and Adobe PDF files, and support for dozens of other formats such as log, lrc, c, CPP, h, asm, s, Java, asp, bat, bas, prg, cmd and many others.
The program WPS Office includes a handy tool for working with PDF-files. You can view documents in this format, as well as make changes to them. Also, if necessary, you can convert documents (Word, Text, Excel, Powerpoint and Doc.) in PDF format.
Another nice feature of the program is the wireless printing of documents. You do not have to copy files to a computer or USB-media to print them on the printer: if you have a device that supports wireless printing, you can transfer any documents, including PDF files, to the paper.

Docs To Go™ Free Office Suite
Documents To Go is a full-featured office suite that includes a text editor, a table processor, and an application for creating presentations. All three types of documents are saved in MS Office formats, and support for almost all versions of the formats. As additional options, you can also view PDF files, iWork files and have the ability to send emails with attachments.
Documents To Go is absolutely beyond the competition. It bypassed even specialized PDF readers on the convenience of reading. Scrolling, zooming, turning – everything is done instantly. It is very convenient to zoom in small texts with a pinch gesture. And even files over 100 megabytes open relatively quickly.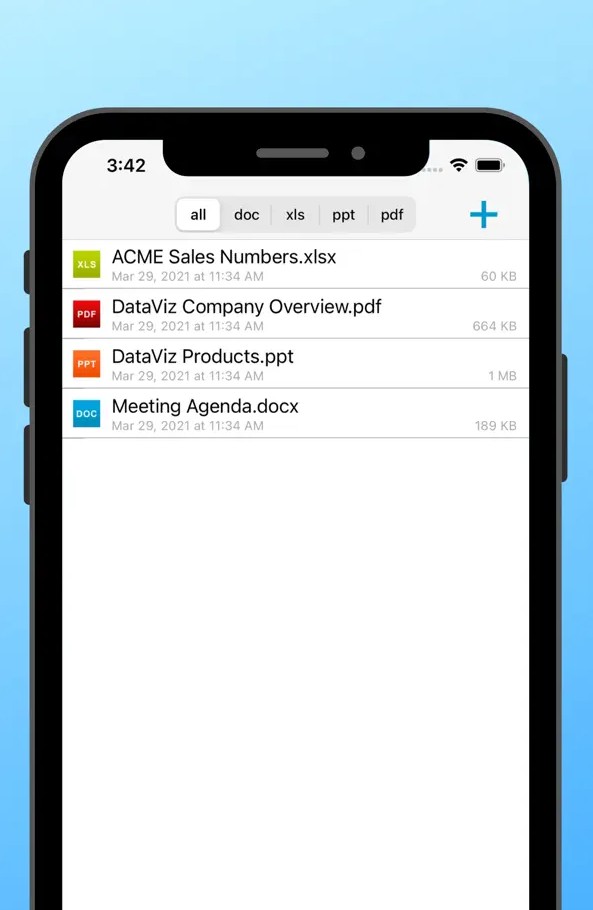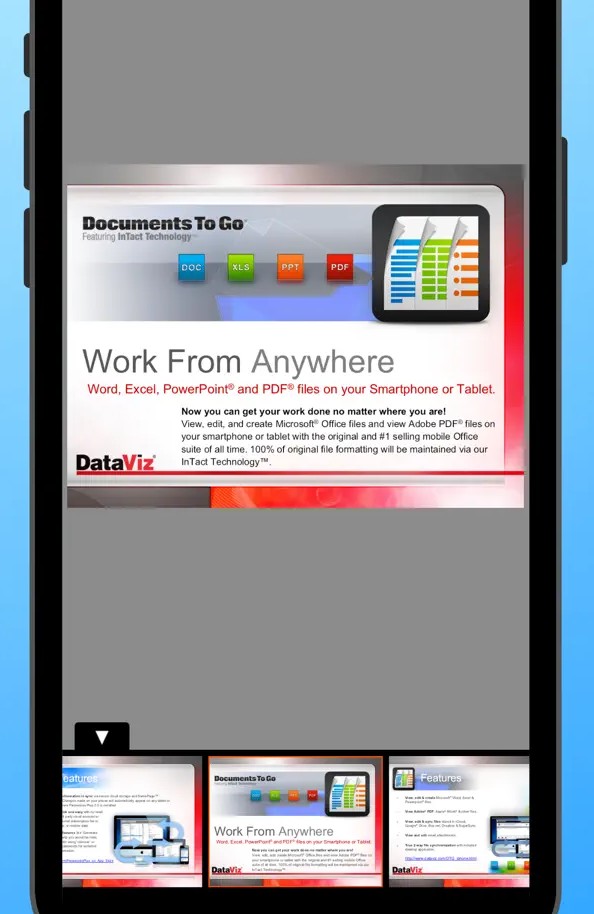 Adobe Acrobat Reader
Each of us is probably familiar with Adobe Reader. This is the most popular PDF reader. Adobe (Acrobat) Reader is a software that is considered one of the most powerful for work related to the opening and editing of PDF formats.
Through this program, the user will be able to do operations related to copying, viewing, printing, and transforming the orientation of any PDF file.
Key features of Adobe Reader:
*The possibility of opening e-books;
*The function of zooming the necessary elements of the text;
*Availability of viewing 3D content of the document;
*Availability of printing documents using wireless networks;
*Clear interface;
Adobe Reader is a free application and differs from others in that it has sufficiently low system requirements. Also, Adobe Acrobat Reader is able to open all versions of PDF format.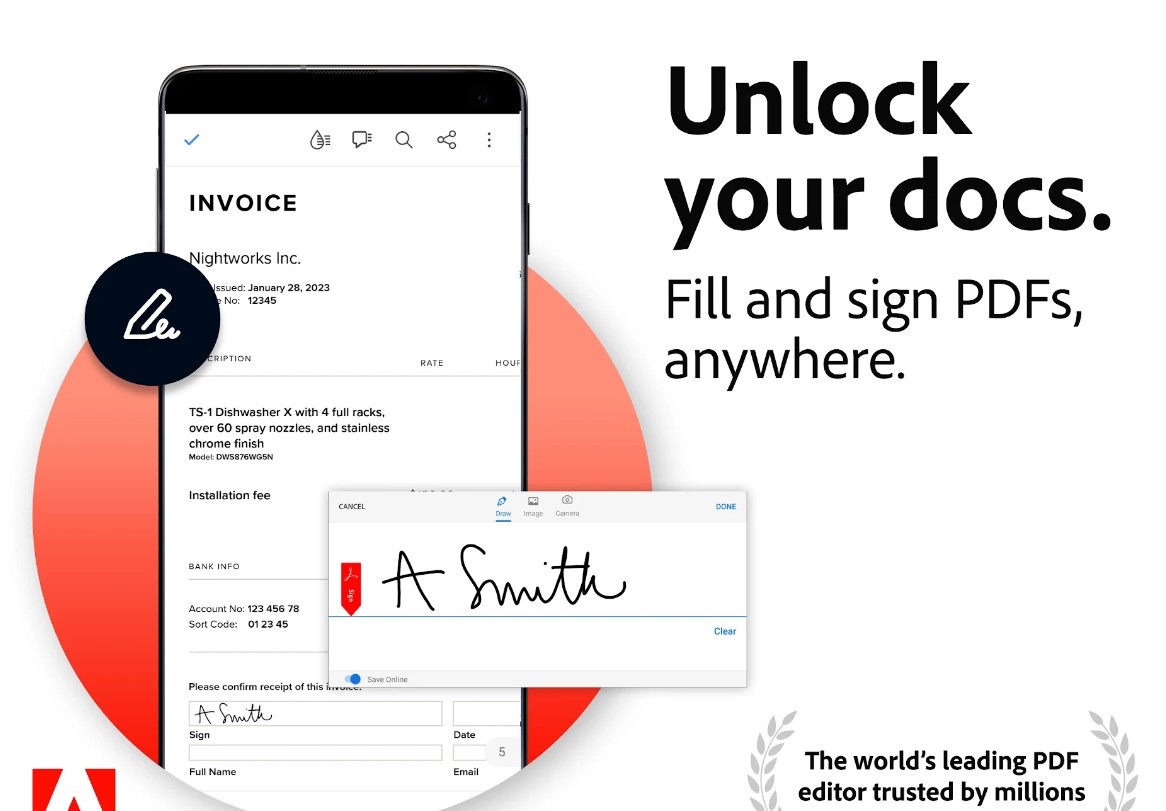 All Document Reader and Viewer
This is a multifunctional app for reading documents of different types. With the help of the platform, you can get acquainted with all the files on your phone. No more need to open your computer in a hurry.
The program organizes all files into folders. This saves time in searching for them. PDF files can be read directly from the app.
It's easy to find the one you want, and change the font size and layout of the sheets. You can send them directly to print. The app is also used for reading in book format. The main controls are presented on the panel.
A document can be shared in seconds. The app can work offline without using the Internet. The most important files are saved in the favorites folder. Suitable for viewing saved and downloaded objects.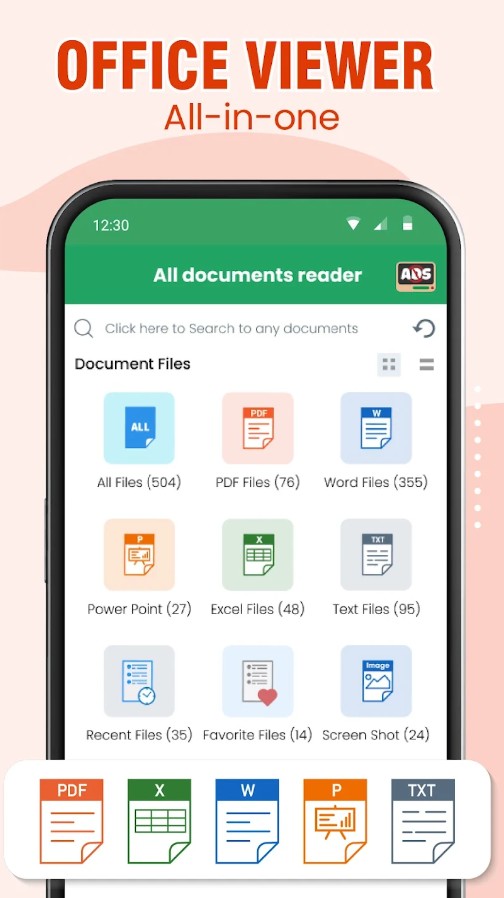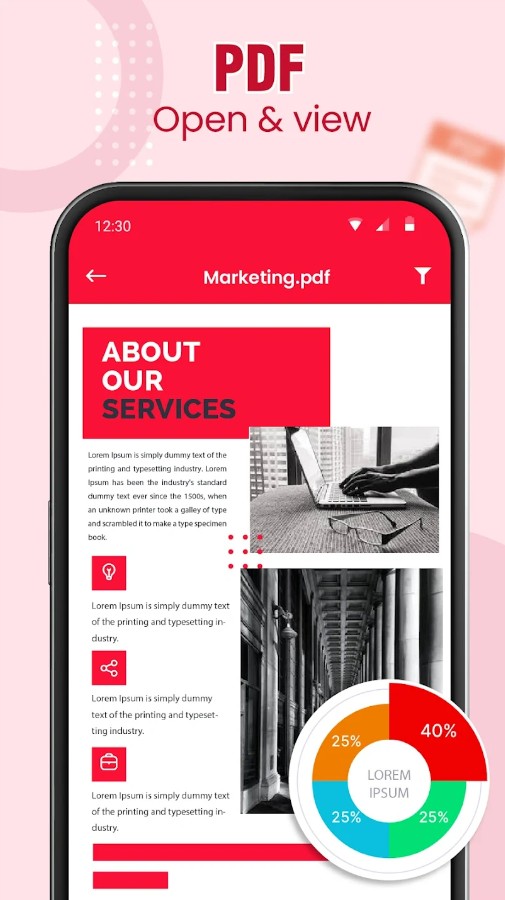 File Viewer for Android
File Viewer for Android is an app for viewing text files, tables, and presentations. It can handle more than one hundred kinds of files. With one program you can view, read and move files of any format.
The program also extracts archives and makes conversions. Using the service is intuitive and easy. All tools are presented on the taskbar. Files will be accessed in a matter of moments. No more need to download a personal computer because of a file that is not supported on your smartphone.
The app is suitable for working with documents that are saved on the phone memory, removable memory card, or stored in downloads.
The platform is free to download. It does not transfer personal data to third parties. All changes to documents are saved automatically.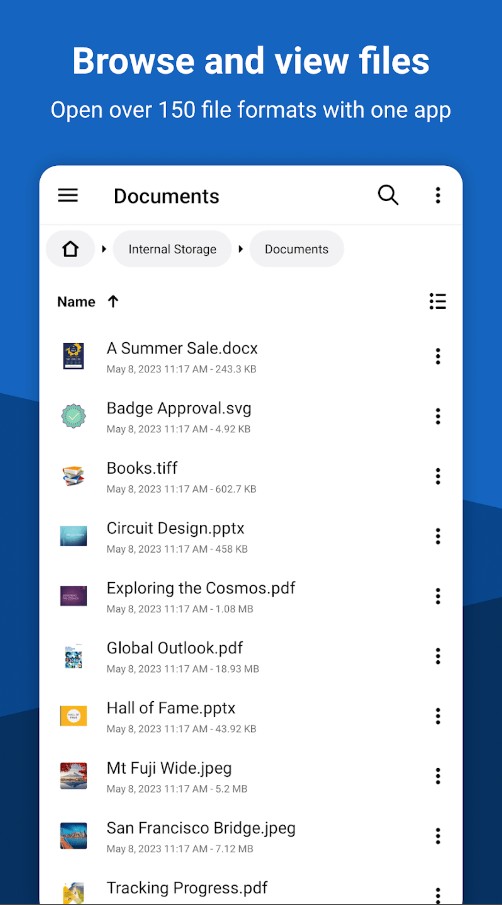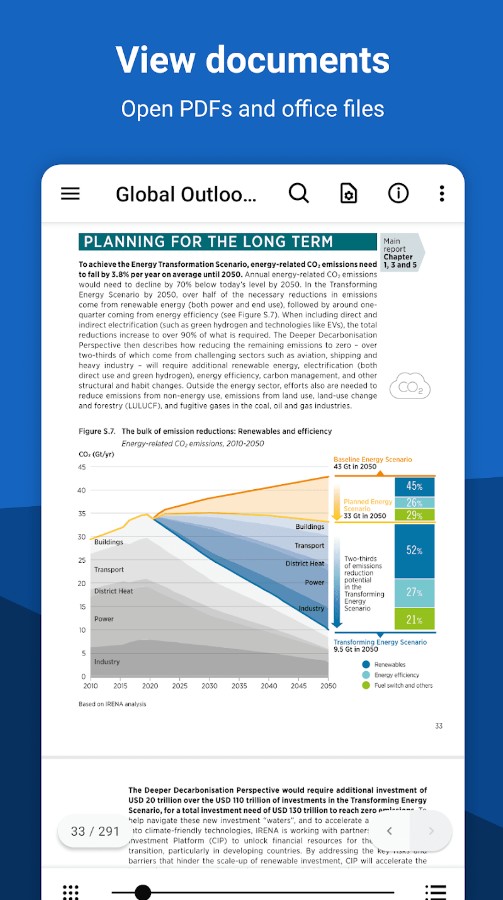 Documents by Readdle
This is not just a document viewer. This is the documents manager for your iPhone. It has great functionality so it has the recommendation "editor's choice" in more than 70 countries. It is a common problem that sometimes viewing and editing documents on iOS might be tricky since it's a closed system.
This app will allow you to read, edit, and store all the documents you want to store no matter where you got them from. You can keep them all organized by sorting them out into folders. Moreover, Readdle allows to drag and drop the documents from other apps.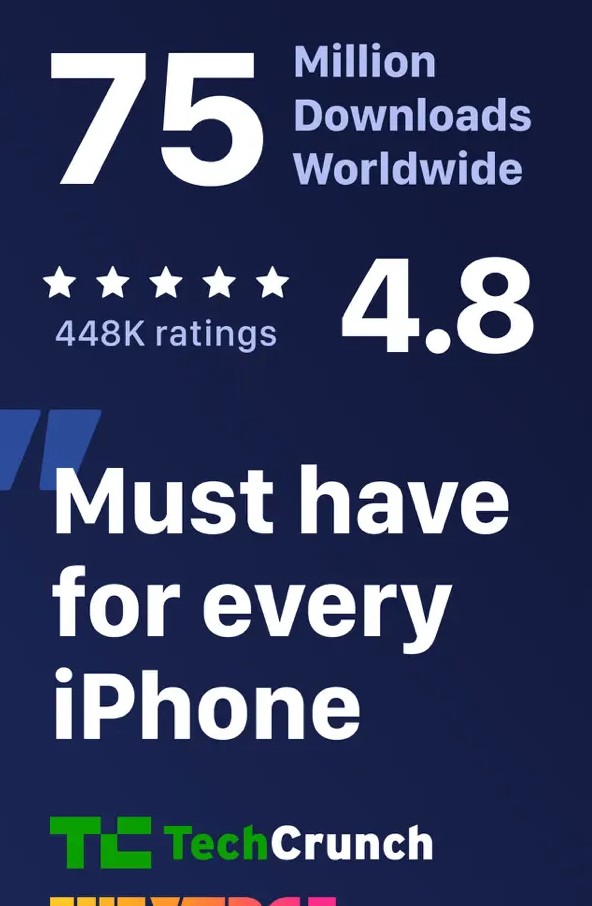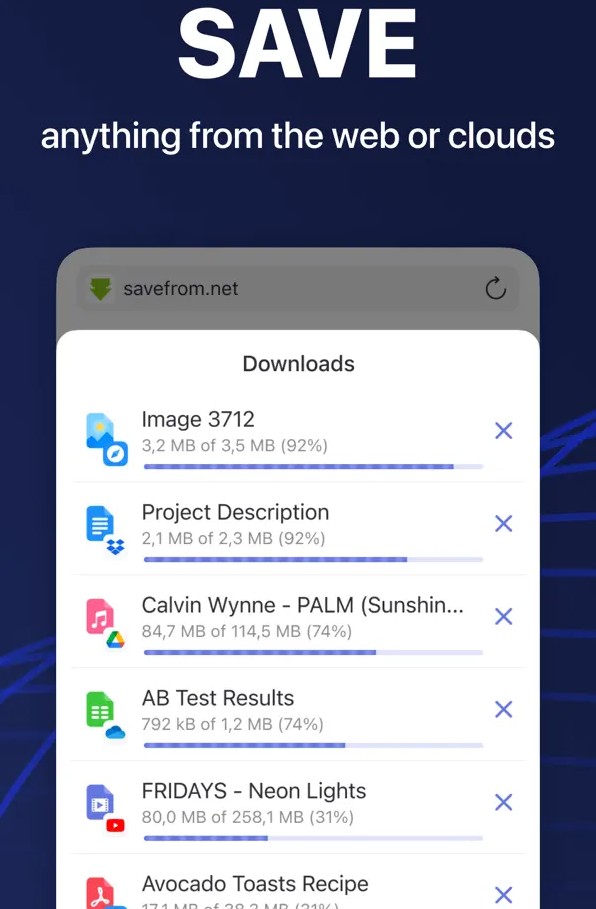 All Document Reader
The name of this app pretty much says it all. Are you looking for a multi-functional and lightweight app allowing to view all the possible types of documents?
Then this one is a perfect choice. It is quite new on the market, however, it is really worth paying attention to. The significant advantage of it is that it automatically divides all the docs into the categories according to the type of the file, so it is really easy to always have them opened in a suitable reader.

Dropbox
A little bit unexpected app to view the documents. It is more cloud storage, however, at the same time, it is also a comfortable tool to view all the docs that you have. The best feature of it is if you activate Dropbox, all the photos and documents will be synchronized with it automatically, thus you will never lose important files. Dropbox is suitable for all types of documents and gives a possibility to view them all.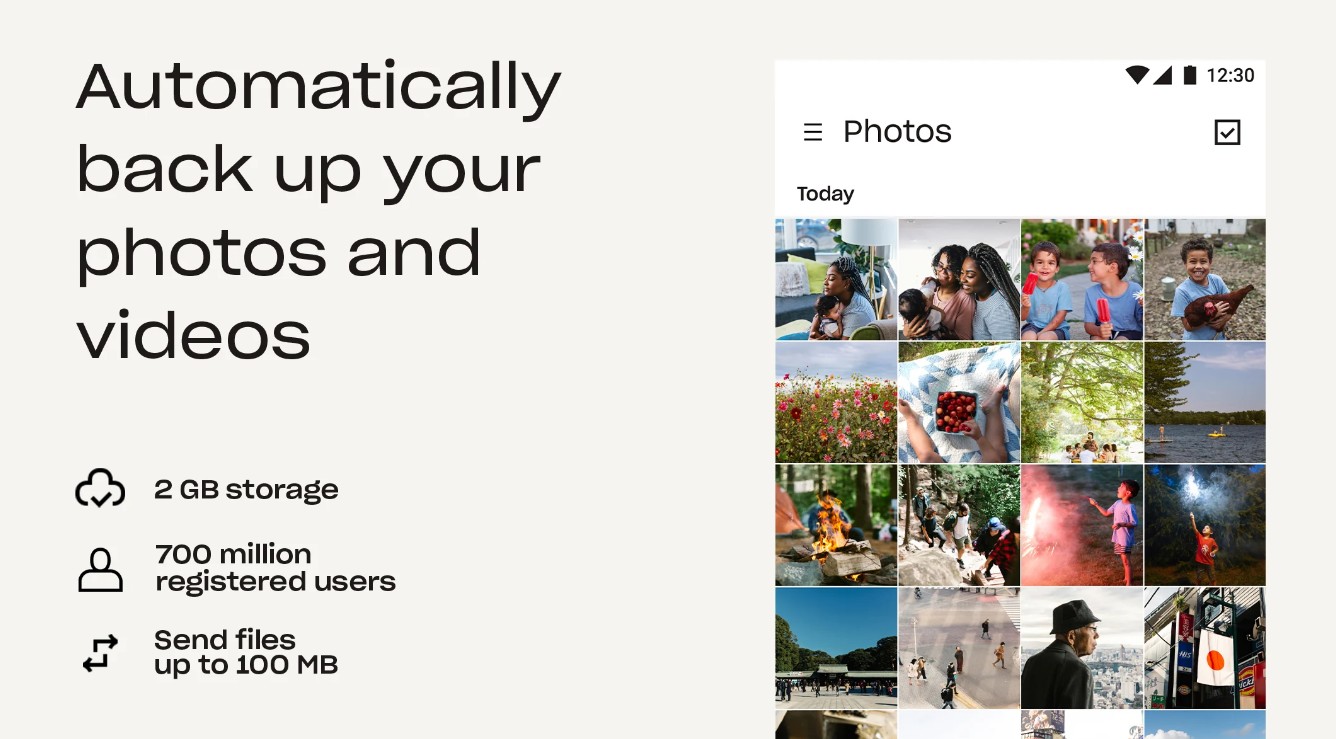 Doc Reader I
This is probably the only app on this list that is not free. However, the price is not that big and everyone can afford it. Moreover, Doc Reader I allow to view all the types of documents, that is, as it was mentioned before, quite a problem for iOS devices. In general, it is really simple – but that's how the document reader should be.
With Doc Reader I you are now able to download documents from everywhere and the app will still display and open them. As you go to the main menu you can see the total list of all the docs you have on your phone.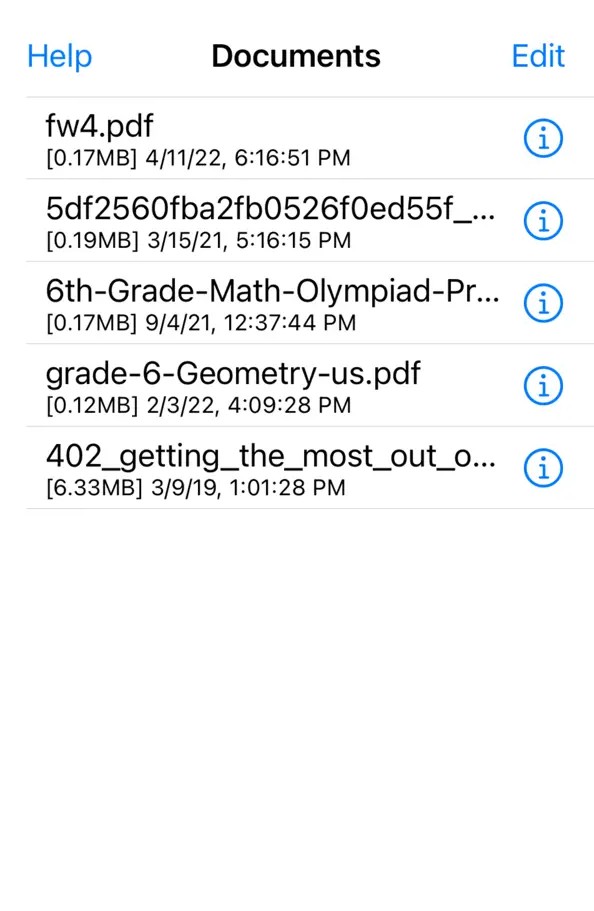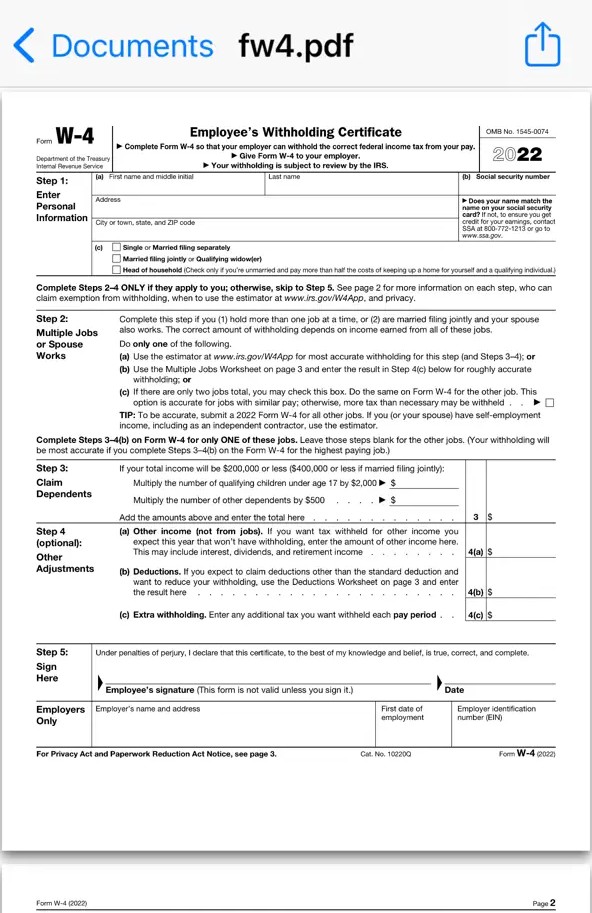 You may also like: 11 Free Office Viewer Apps for Android & iOS
Office Documents Viewer
One of the classic documents viewing app that allows you to view documents ONLY. Maybe you remember it as one of the standard apps from your old computer. In general, there is nothing bad about this app – except for the fact that it can read only Microsoft Office documents. But it is a lightweight app and super simple in usage.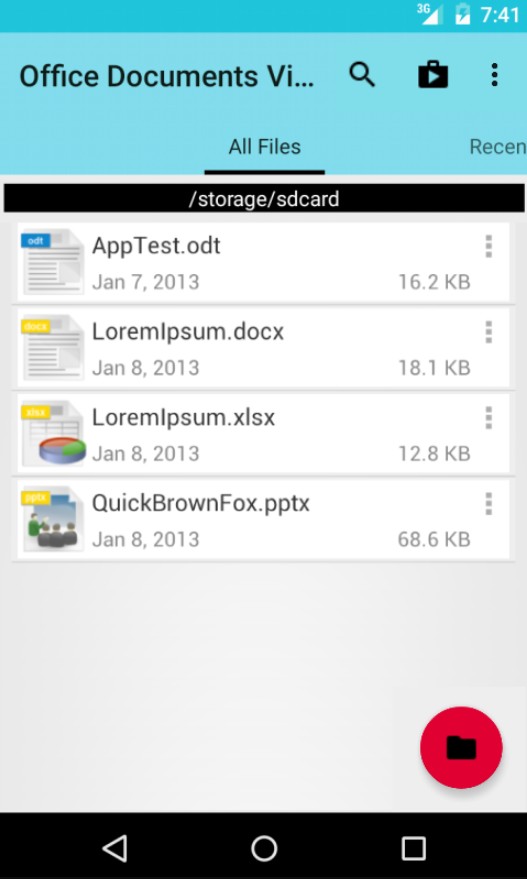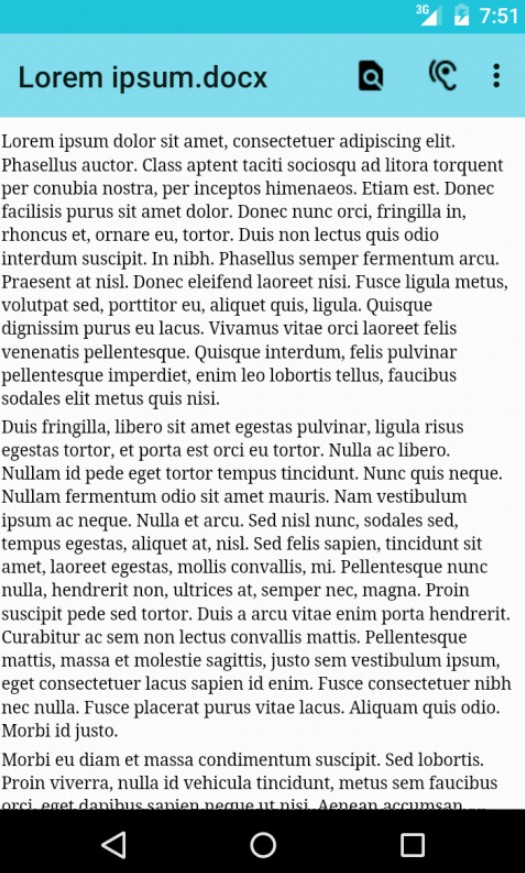 Document Reader & Manager
Document Reader & Manager is a multi-purpose app for reading all kinds of documents: text, presentations, and tables. All files will be available at any time of the day through your smartphone. No more need to download a personal computer because the file is not supported.
The app is intuitively easy to use. It works offline without using the Internet. There is a search bar and automatic sorting of files. Favorite files can be placed in bookmarks.
The program reads all documents from external and internal storage. All files are in one place, which saves time searching for them.
Documents are easy to scale and read in book format and print. Tables are available in high resolution. All files can be shared with two taps.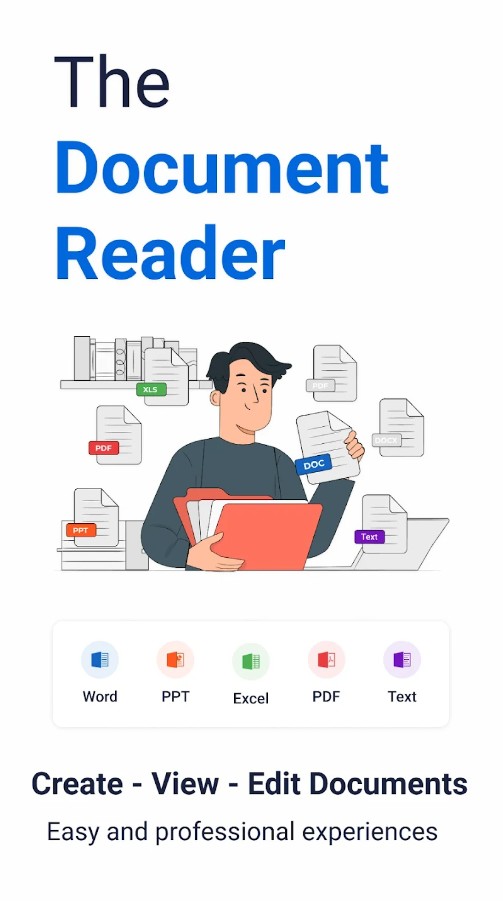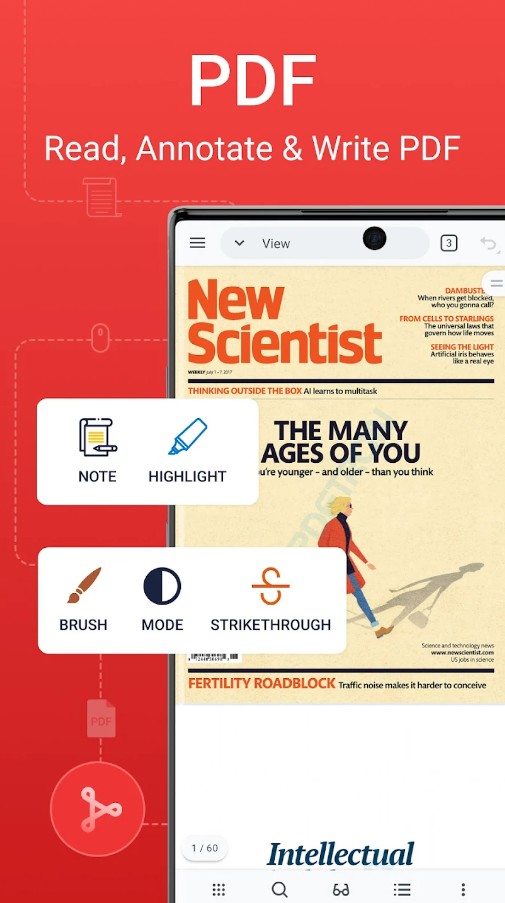 All Docs Reader and Doc Viewer
All Docs Reader and Doc Viewer is an app for reading documents of all formats: text, tables, and presentations. It also works as a converter. Your phone will become a more useful gadget.
The document opens in a few moments. All the tools you need are located on the control panel. You can set a password on the document, add a watermark, make several files from one, convert an image to a document, and vice versa.
All kinds of tables are available in excellent quality. The app is available for free download. It is intuitively easy to use. Suitable for reading files from internal and external storage.
The platform does not share personal information with third parties. A search bar and automatic sorting are available. The app saves users a lot of time. All documents are collected in one place, which speeds up the work.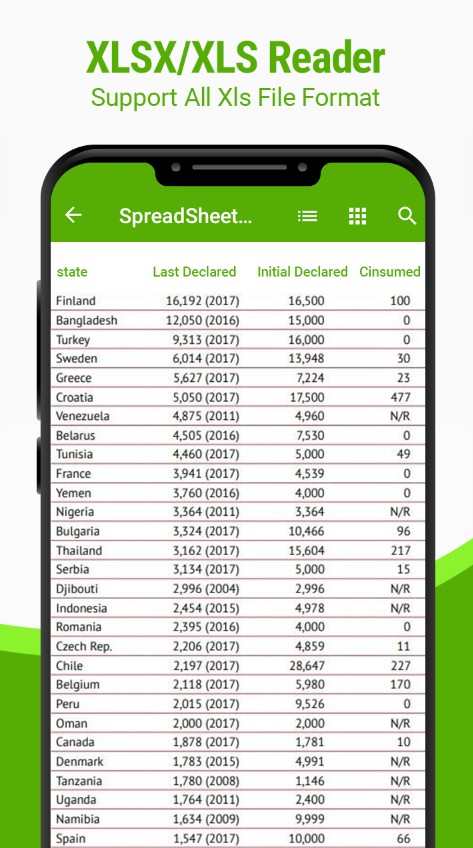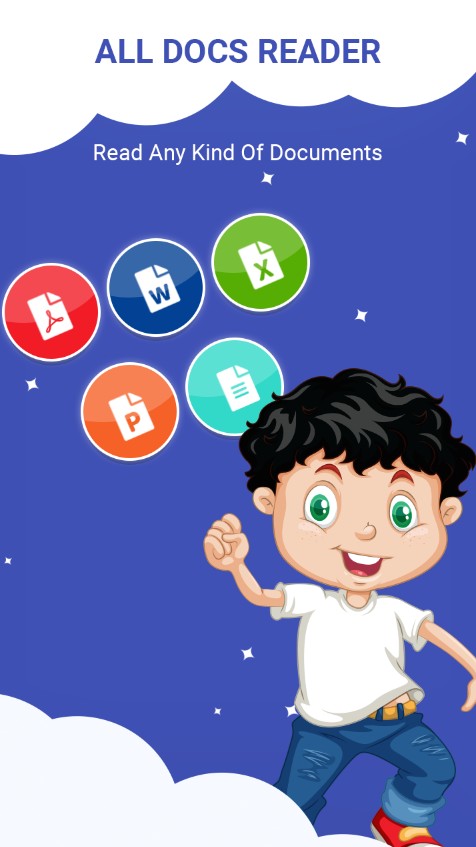 Ghost Commander File Manager
Ghost Commander File Manager is a versatile and user-friendly file management app designed to help you navigate and organize your files and folders on your Android device.
This app supports various file formats, allowing you to view, copy, move, and manage files with ease. Whether it's documents, images, videos, or archives, this app has you covered.
Also, Ghost Commander File Manager streamlines file operations, including copying, moving, deleting, and renaming files and folders. You can also compress and decompress files effortlessly.
For advanced users with rooted devices, it provides root access for managing system files. You can connect to remote servers via FTP and SMB plugins, enabling you to manage files on network drives.
In conclusion, if you're a casual user looking to organize your files or a power user seeking advanced file management tools, Ghost Commander File Manager is a valuable app that simplifies the process and enhances your overall Android experience.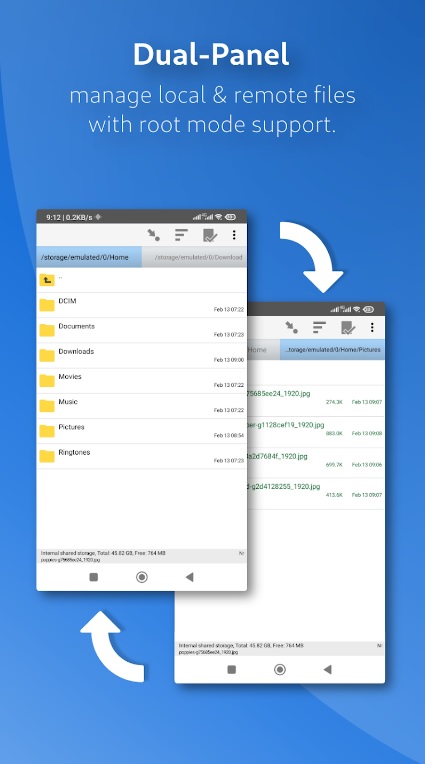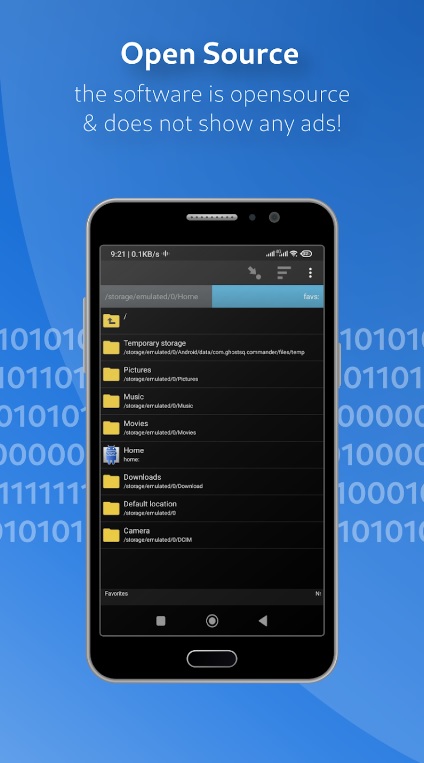 Documents Free (Mobile Office Suite)
Documents Free (Mobile Office Suite) is a simple office application that will allow you to work with text documents and tables. You can work in offline and online modes. Documents Free also can synchronize documents with Google Documents for further work with them on a PC or Mac. Capabilities:
Features:
*Portrait and landscape modes
*Support for .txt and .csv files
*Limited support for .doc, .docx, .xls, .xlsx files from Google Docs
*Uploading to/from Google Documents
*The table editor supports formulas, formatting, and other basic functions.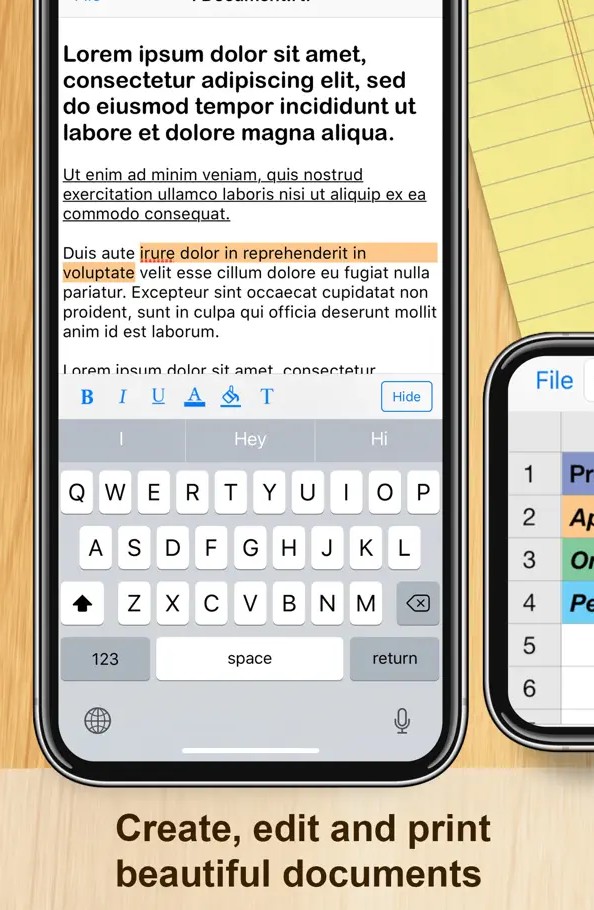 Google Docs
Google Docs is a powerful document editing and creation app designed to make working with text documents easy and efficient.
This file manager allows you to view and edit documents in various formats, including .docx, .pdf, .txt, and more. This flexibility ensures that you can work with a wide range of files seamlessly.
It automatically saves your work as you go, reducing the risk of losing your progress. Your documents are securely stored in Google Drive, providing convenient cloud storage and easy access from any device.
So, Google Docs simplifies document creation, editing, and collaboration. It eliminates the need for complex software installations and allows you to work from anywhere with an internet connection.
The real-time collaboration feature is especially valuable for students, professionals, and anyone who requires efficient document management.
In general, I believe that this is the best app on this list and you can bravely download it it if you want to enjoy the fact all your documents are in order.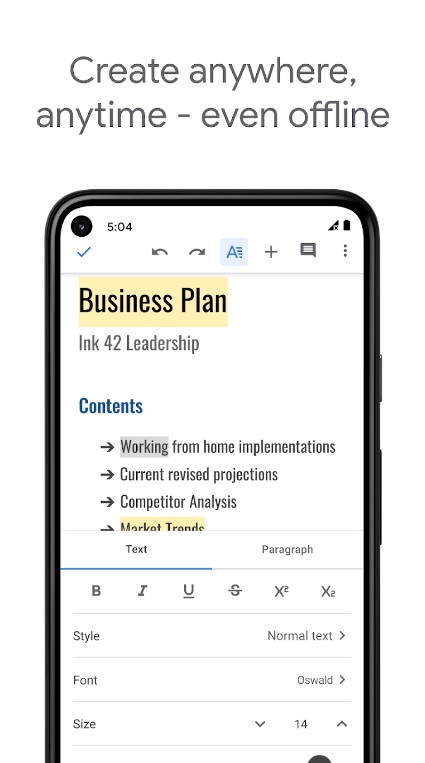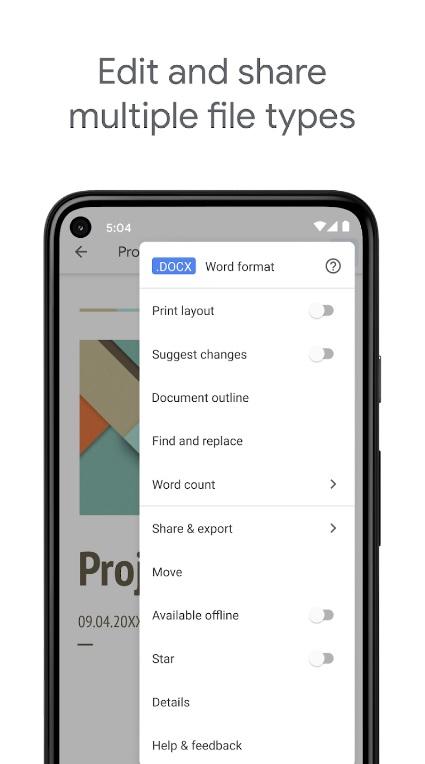 PDF Reader – Annotate, Scan and Sign PDF Documents
PDF Reader is a reliable and simple tool that combines advanced scanning technology and a powerful PDF processing engine. Counting over 6 million downloads, PDF Reader is undoubtedly the most useful application to view documents on your device.
PDF Reader is able to scan, download, import and convert various files and images into a multi-page PDF document. Edited PDF files can be saved and shared with others via email and many built-in services for cloud storage.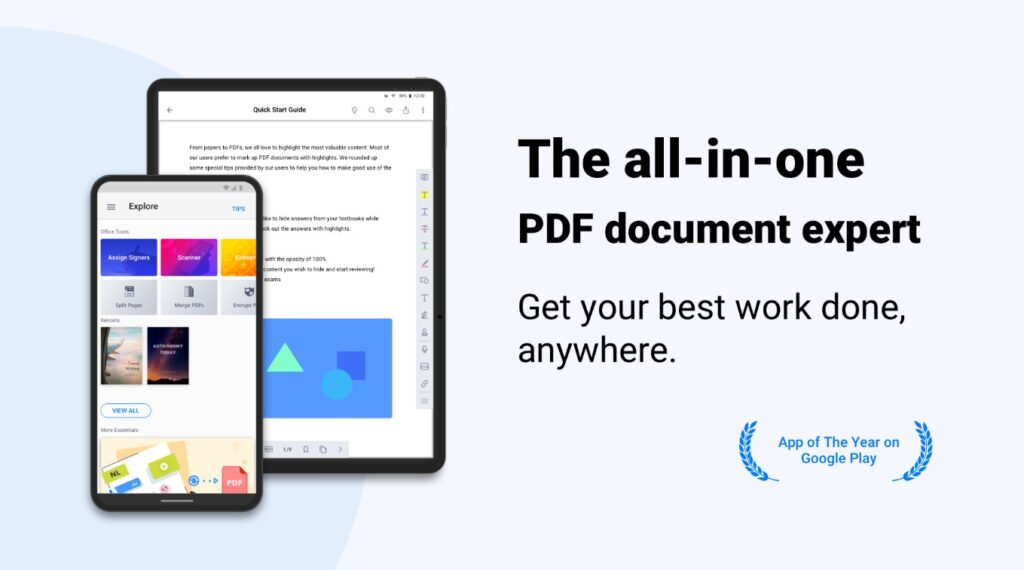 You may also like: 11 Best day planner apps for Android & iOS
Foxit PDF Reader & Editor
Foxit Reader is an application-type program that provides the user with the ability to view electronic PDF documents. Soft is considered an analog of the well-known Adobe Reader package, however, it is more compact and, therefore, not so demanding to resources. In addition, it is distinguished by a sufficiently high speed of operation.
Despite the fairly simple interface, Foxit Reader works very well when you need to read complex or large-scale documents. Also, there is a fairly simple toolbar, which allows you to create comments, make bookmarks to pages, and also work with various forms.
In Foxit Reader, there is a function to add annotations and exchange information about the document in popular social networks.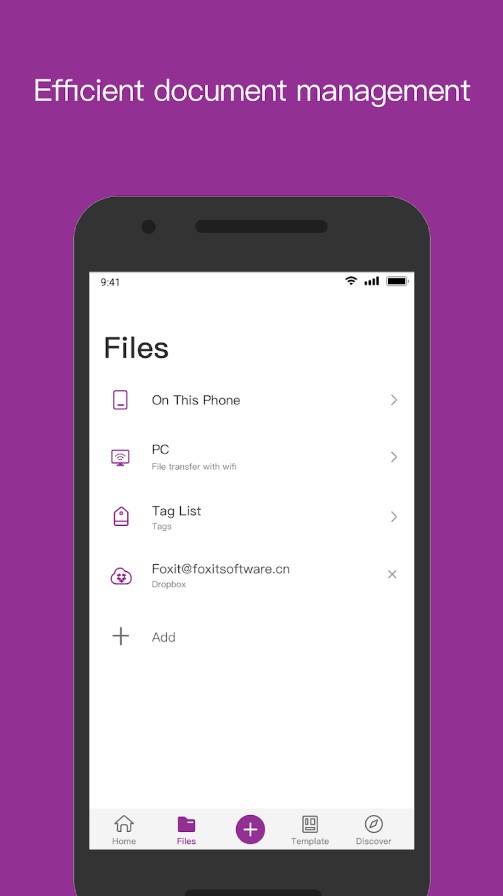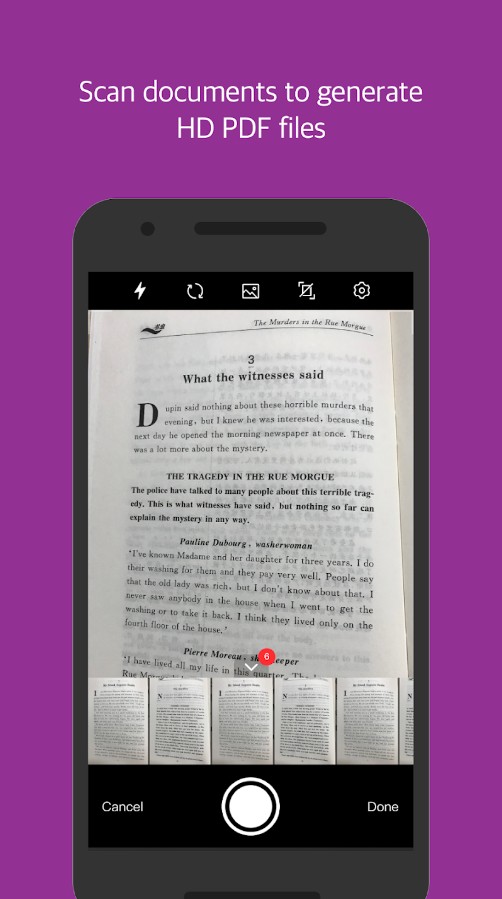 With mobile applications, we no longer need to destroy so many trees in order to support the workflow. Most applications for working with documents allow you to download, change, and send a new file to the employee without using a single piece of paper.
In the business world, documents are often compressed into ZIP files before being sent as email attachments in order to reduce the size of an email and to adhere to attachment file size limits that are commonplace in most work environments. But, unfortunately, iPhone users have an issue with unzipping files on their devices, especially if the file includes something more than just a PDF.