The drifty pool is a game where you need to drift around the pool and sink the balls with the toy car. The game will perfectly suit people who like to play pool and cars at the same time.

You may also like: 10 Best racing apps for iPhone
As soon as you enter the game, you will see the home page. There will be such tabs as Settings, Cars, Levels, and Endless.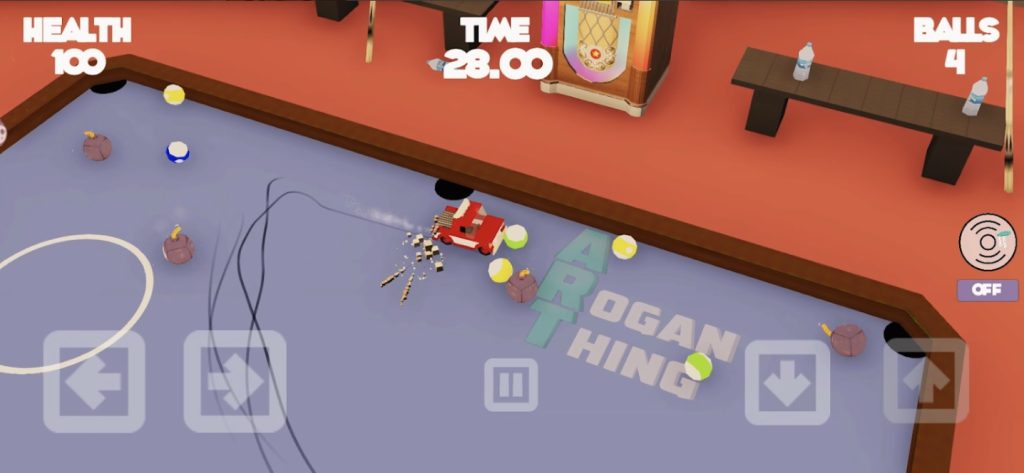 After you press the Levels tab, you will be able to start a game. Next, a playing field that looks like a real pool table with balls locked on it will appear. Your goal is to score them with the help of a car into the holes.
To move the car, you can use the control buttons at the bottom of your screen. The top part will display your health level, remaining time and the number of goals scored. You can also manage the music with the button on the right side.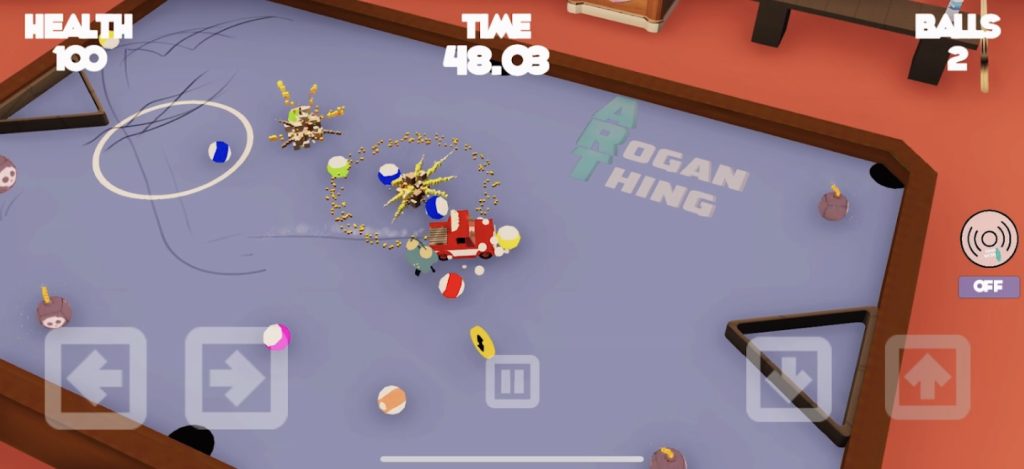 During the game, you will encounter obstacles such as falling bombs, which can explode on the playing field too. Despite this, boosters will also appear to help you. They can be money, a first aid kit, and extra time.

You may also like: 8 Best Airport Manager Games for Android & iOS
After a while of playing, you will receive a good amount of money that you can spend on the skins of your car. You can find them under the Cars tab on the home page.
In the endless section, you will be able to play with no time limits or else. In this option, you can buy the field interfaces.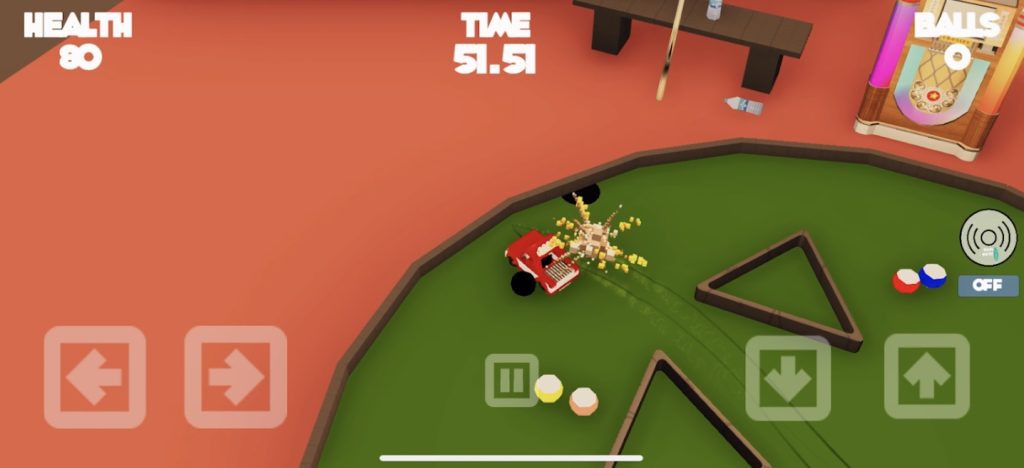 The developers have put into the game the leader board to track the best of the drifty pool players. After you complete some of the required tasks, it will be shown as an achievement.
Overall, the game has enjoyable graphics and is simple in understanding. To achieve the best results you will need to train constantly, but you will become more and more professional.

You may also like: 11 Best Car Audio and Entertainment apps for Android & iOS