Hieroglyphics are quite difficult to learn, especially among speakers of languages, based on Cyrillic script. However, Asian countries are very popular among tourists. Accordingly, there is a need to learn, or at least the ability to quickly digitize and translate hieroglyphics.
Therefore, we have gathered for you the best hieroglyphics translator apps, with the help of which you can quickly get the information you need. Other great tools for hieroglyphics translation are the apps that translate pictures.
Trainchinese dictionary
In the Trainchinese dictionary, you can not only find translations but also use ready-to-use word lists by topic, create your own lists and learn vocabulary with the help of flashcards.
There is also the animation of hieroglyphs writing: for better memorization of phonetics, each hieroglyph of one tone has a different color.
The dictionary has its own search system, which gives preference to the words that will be really useful. It is possible to enter not only words but also phrases.
The dictionary is suitable for beginners as well as for those who already have some experience.
Another feature is the optical recognition system. It helps beginners to cope with the translation of menus, signs, or even books.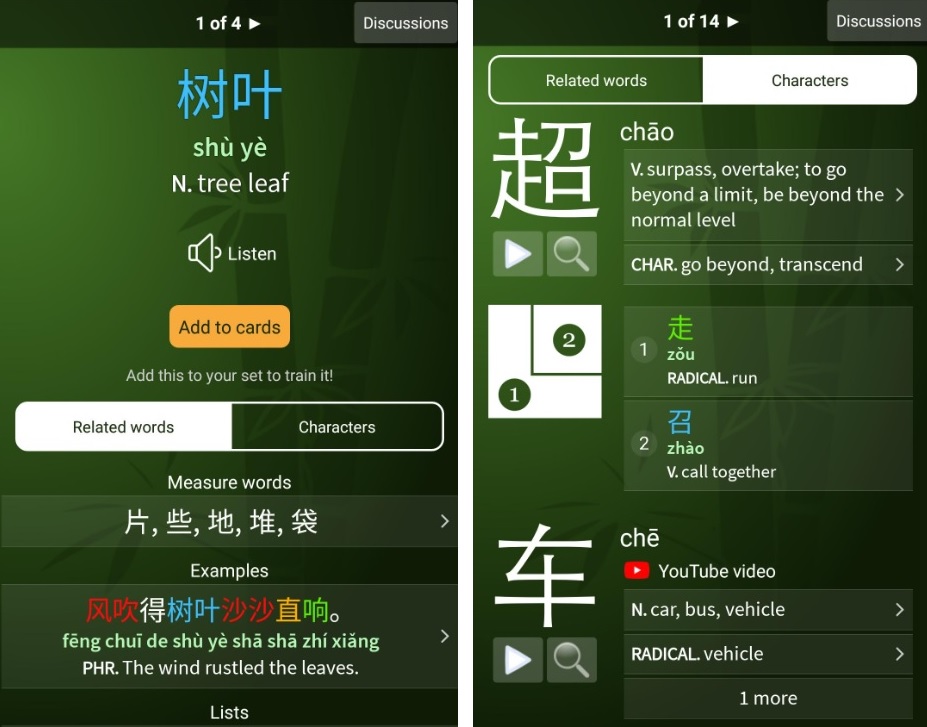 You can also check: 11 Best Sign Language Apps for Android & iOS
Pleco
By far the best hieroglyphics translator for iOS and Android.
The free version includes very good basic dictionaries, which should be enough for 90% of the cases of daily life.
For specific needs, you can buy extra dictionaries, optical character recognition (OCR), flashcards, and more.
This is a dictionary with "drawing" of hieroglyphs.
For those who don't know how to read a particular character, you can redraw it in the app and get the answer. Suitable for beginners.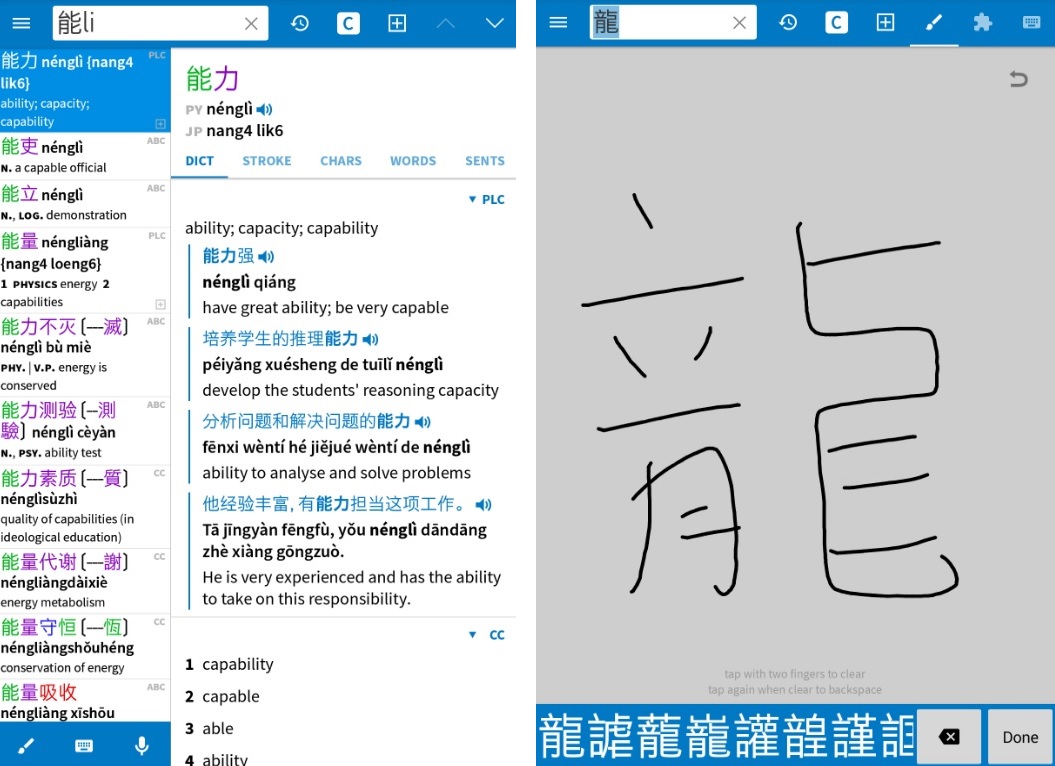 Waygo Visual Translator
Too lazy to learn the meaning of the characters? Or maybe you just want to order your own food without learning the world's most complicated writing?
Then Waygo Visual Translator is made just for you.
The free version includes a nice OCR that will translate words in menus or street names.
Just point your phone at the name of the food and you get an instant (and often quite comprehensible) translation.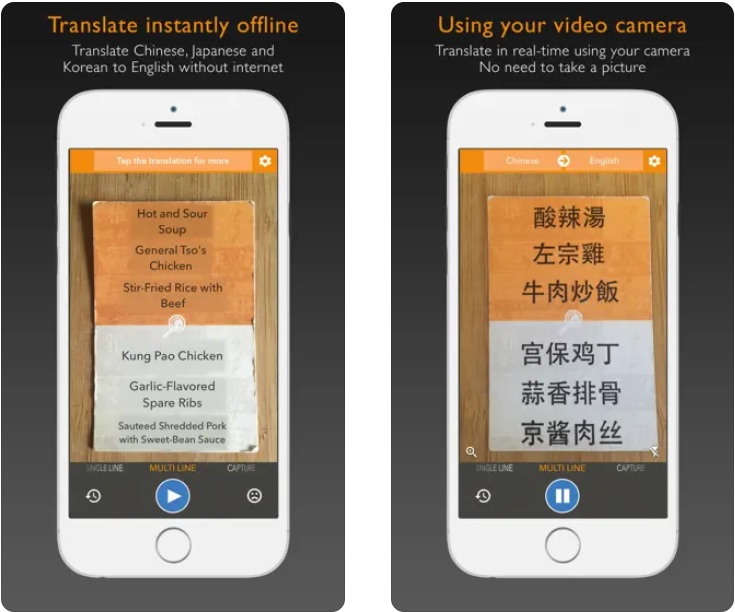 You can also check: 11 Best Morse code apps for Android & iOS
Xiaoma Hanzi
It's a little app for learning hieroglyphics, named after the editor-in-chief of Magazine.
It will help you practice your pronunciation and knowledge of the meaning of hieroglyphs.
Searches hieroglyphs by traits, but not as complex as Pleco.
If you have tried to write Chinese before, you probably noticed that it requires us to learn characters rather than the roman alphabet we know from English.
You can learn it through our decks based on topics and difficulty.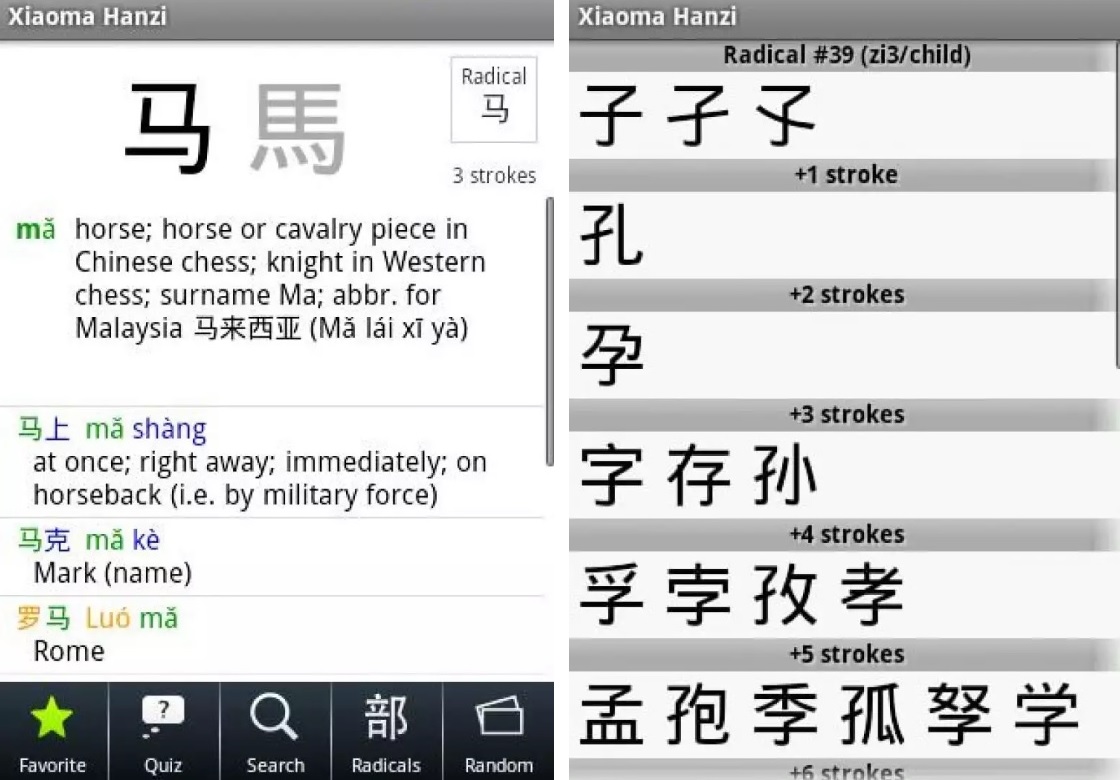 Sogou Pinyin Input
One of the most popular hieroglyph entry systems based on pinyin transcription from internet giant Sohu.
Sohu is constantly updating its vocabulary base and knows the latest Internet memes, brand names, and names.
The power of Sogou is in its vast trove of Chinese words, making it an excellent choice for the advanced learner.
However, those just beginning to learn Chinese shouldn't be intimidated.
The massive array of available Chinese words on Sogou can help build your vocabulary quite rapidly.

Kotobank
Like the website of the same name, the app has a huge number of Japanese-Japanese dictionaries, which will be useful for intermediate and high levels.
Kotobank will help you understand the differences in words that sound the same, look up usage, and improve your knowledge of synonyms and antonyms.
It has an incredible number of example sentences for any given term that provides a deeper context than your average dictionary.
The only caveat is that not all of the translations are 100% reliable so you need to have some grounding and experience in the language to suss out any possible duds.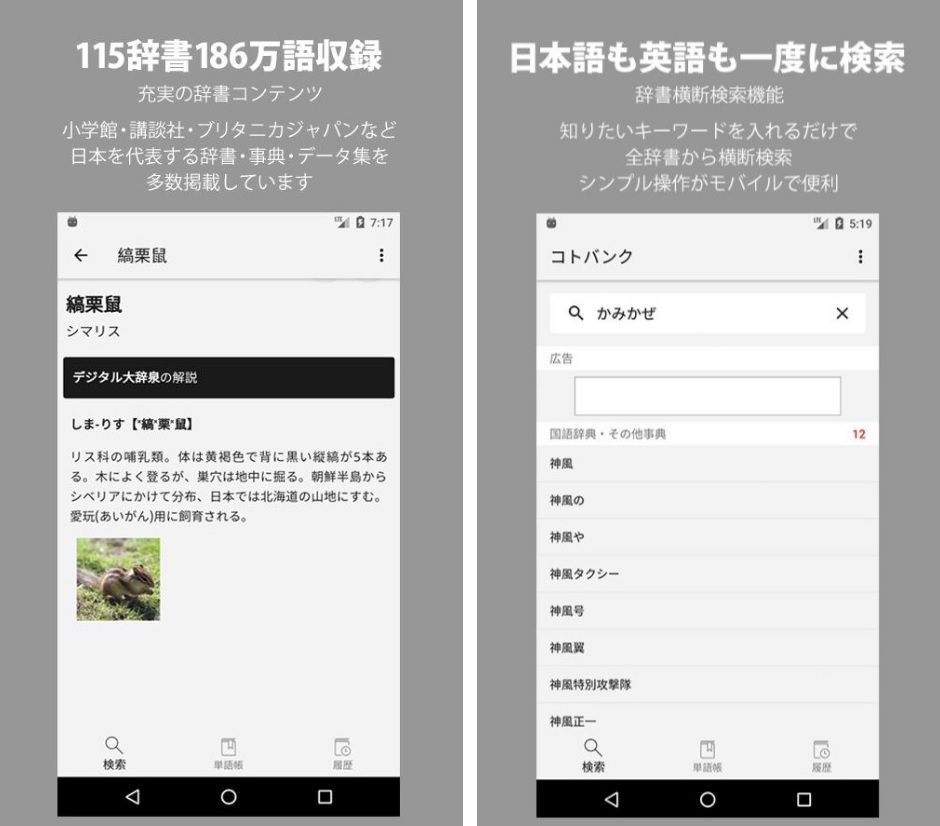 You can also check: 10 Free paraphrasing tools for Android & iOS
Imiwa?
This translator has built-in usage examples, a hieroglyph dictionary, a comparison of similar hieroglyphs, and a context search.
Besides, this application "catches" everything from the clipboard.
So if you have other Apple devices at home, the phone will open the articles even when you copy the text on your computer.
There are also functions to save words in the dictionary and memorize them.