What girl does not dream of becoming the first fashionista and dress beautifully… Here you can find the best, colorful and fashionable games. Pick up your own style and learn how to combine things correctly. Create unthinkable, unusual outfits!
These games are very useful for all ages. They will teach you how to choose the right outfits, and also to develop the talent of the designer and creative abilities. In some games, you have to immerse yourself in a whole fascinating story. Pick up a beautiful outfit in the game and create your own, unique style, in reality, combining interesting things and accessories.
You will find here a lot of fashion games of different genres and directions. There are whole exciting stories with a storyline. Learn new about the world of fashion and develop your own, unique style!
Show your creativity and become the greatest visage specialist with these best makeup artist games.
Covet Fashion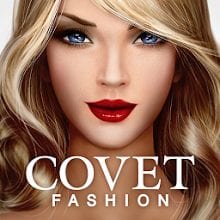 Covet Fashion – is a casual game, which is perfect for a female audience. There are several heroines in it. They constantly need extravagant images. It is them that you have to create.
The game has a large number of dresses and accessories. With it, you definitely will turn into a professional stylist.
To the creation of this application the developers attracted no one, but the designers of America (Council of Fashion Designers of America).
In the application, users can "play" with real brand clothes, combining it at their own discretion and creating new images. The resulting bows can be published for evaluation, and you can buy things you liked in the designer's online store by clicking on the link.
Thanks to this application, users can be in constant contact with designers. Designers, in turn, have an access to the application database and can view user experiments.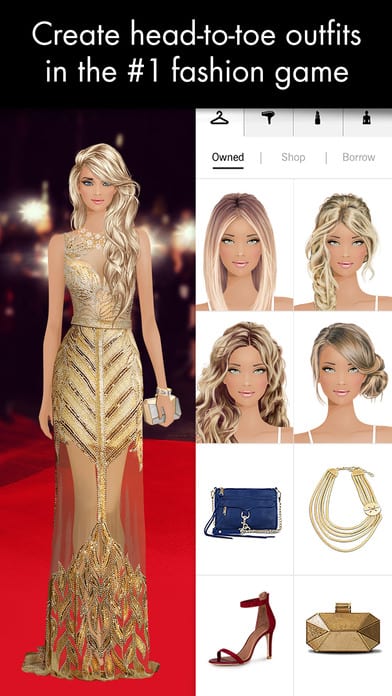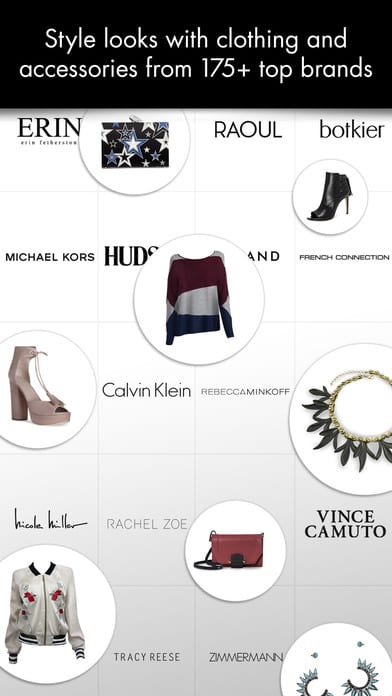 You may also like: 11 Best Room Decoration Games for Android & iOS
Kim Kardashian: Hollywood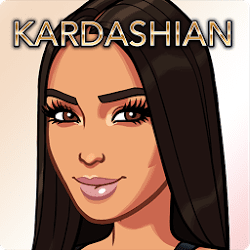 Kim Kardashian: Hollywood is an exciting game for fans of Kim Kardashian and bohemian Hollywood parties. The essence of the game is to create a protagonist and help him to rise to the top of the Hollywood elite.
The free application provides for purchases inside the system – from designer things for the main characters (brands Balmain, Karl Lagerfeld and others) to the possibility of creating a variety of makeup options for the heroine.
Main features of the game:
Create a star of the first magnitude, changing its appearance, using hundreds of styles, including the true look of Kim Kardashian.
The opportunity to participate in an interactive adventure with the participation of celebrities (including Kim), loyal fans and pesky paparazzi.
Take an honorable place on the star pedestal as a famous actress, top model or fashion designer.
Conquer the virtual Los Angeles, New York and Miami, visiting the famous clubs, expensive boutiques, and chic villas.
Meet with celebrities at private parties in the best clubs.
Flirt and build relationships with the famous stars themselves.
The social component is realized with the help of Game Center and Facebook.
Travel around the world visit such fashion and glamor capitals as Los Angeles, New York, Miami, and, of course, Hollywood star.
There you have a great opportunity to get acquainted with stars and celebrities, visit private elite parties, find new friends, flirt and entertain. Gradually improve skills, improve reputation, buy real estate, earn money to purchase new items of wardrobe and accessories.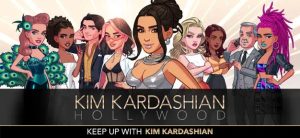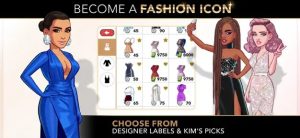 Tap Boutique – Girl Fashion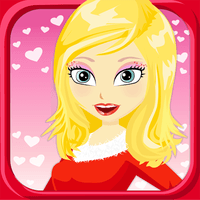 This is the best application that will help you express a sense of style. You have to dress up an avatar and create unique images, choosing from the latest trends or fashionable things.
What are you going to do in the game:
Dress the character, starting with the hat, finishing with shoes.
Get stylish clothes from 7 famous fashion designers.
Choose jewelry for the hero, thereby increasing the rating of the boutique.
You have to hire employees to manage the boutique. Dress them with taste.
Play with your friends and invite them to look into your boutique.
Constant updates with the addition of new fashionable stuff!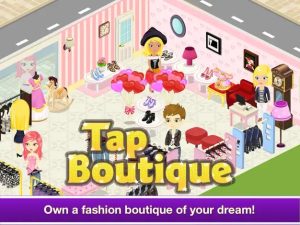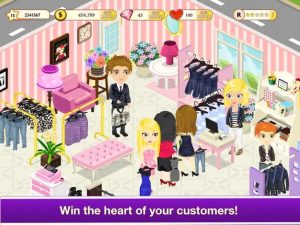 Barbie™ Fashion Closet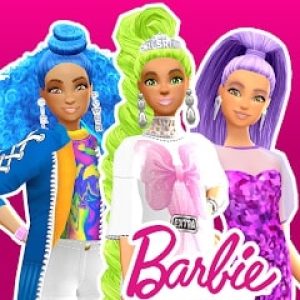 Barbie and her friends are waiting in the app. They are happy to show off their new closet. In the game, you can do makeup, try different hairstyles, and create images from hundreds of models of clothes and shoes.
When the set is ready, you need to make a photo in a fashionable pose on a pleasant background. The game has four main characters. Available hairstyles: bump, ponytail, pigtails, and others. Hair color also varies. The image will complement the makeup: eyebrows, lips, eyelashes, and blush.
The range of clothing is wide. All elements of the closet complement each other, you just need to put together a combination according to your sense of style. If you go to the game every day, you'll be available for rare collectible items and expensive prizes.
High-quality graphics makes the game more exciting. Use the app intuitively simple, even children do not have any questions. The game is available for free to download.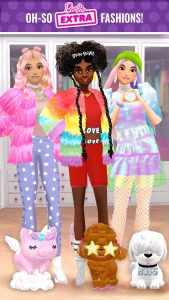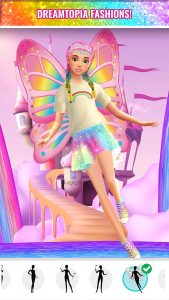 Fashion Empire – Boutique Sim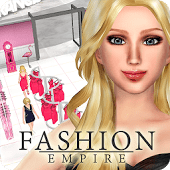 Fashion Empire – Boutique Sim – is a creative game for girls and women, where they can become more familiar with glamorous life.
This is a fun and fairytale life, in which there was a place for everything that girls love so much – shopping, stylish outfits, beauty salons and gay parties. But do not think that you will just be entertained.
As it turned out in the glamorous life there is a place for work. And so even at the very start of the game, you will have to choose a profession for your heroine, with the help of which she will earn her living.
Fashion Empire – Boutique Sim will make you a saleswoman of a fashionable clothing store, where dresses from haute couture are presented. Choose your line of destiny, and plunge safely into the whirlpool of events that will cover your heroine and you with your head.
Your store needs many things, one of which is a beautiful interior. You can, by your own taste, decorate the store, making it more attractive for customers. Pay attention to the maintenance.
At first, there will be few customers, because the store has just opened, but thanks to the friendly reception that the heroine must provide, it will quickly fill up with clients. And you will need to keep up everywhere: at the cash register, in the dressing room, and in a timely manner to serve coffee, and spread out a new product.
In addition to working in the store, you need to think about expanding the business, because so many women need to be made happy, pleased with the new fashionable outfit and stylish way.
The more shops you have, the faster you will get a chance to get into the big leagues, where you have to dress not ordinary buyers, but the wives of well-known politicians, businessmen, and socialites. To expand your business, you can use the mod for a lot of money from our portal mobile applications.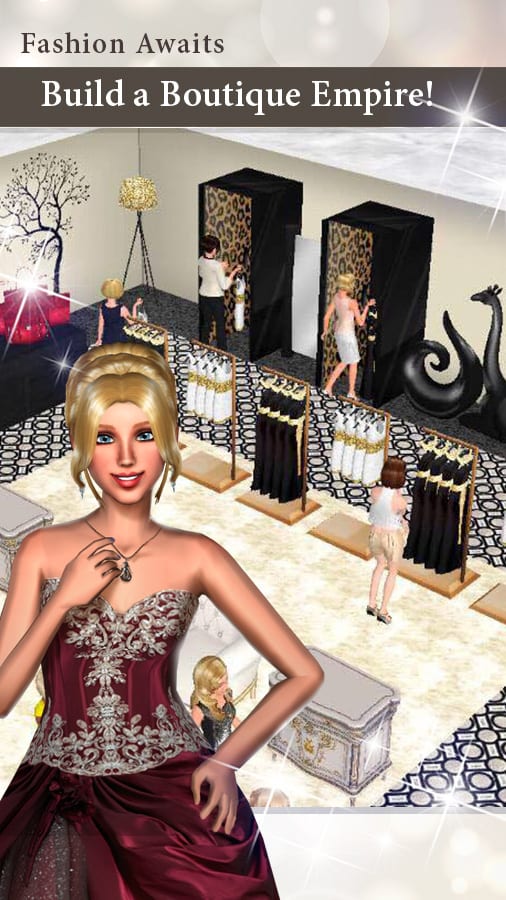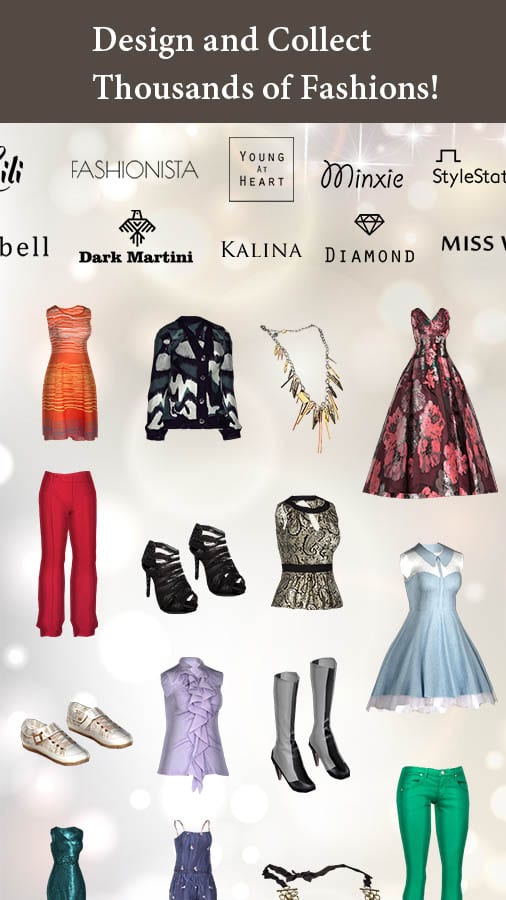 Style Me Girl
If you are dreaming of fashion shows, beautiful outfits and a career of a fashion model – start playing the game Style Me Girl right now. Become a real stylist of your stars, create supermodels and give them a start in life. It has never been so easy and stylish to play.
Choose for yourself directions in fashion (from Gothic to classics, from puritanism to glamor), create images, decorate accessories and create without looking back. Also, you have a cool opportunity to arrange photo sessions for your models – just choose a pose and make a whole series for your portfolio.
Never before the playing "in vogue" was not so simple and beautiful. Enjoy every moment, do not hesitate to spend money on everything fashion you need, and also earn extra bonuses by playing special fashionable mini-games. You deserve recognition! Brilliant!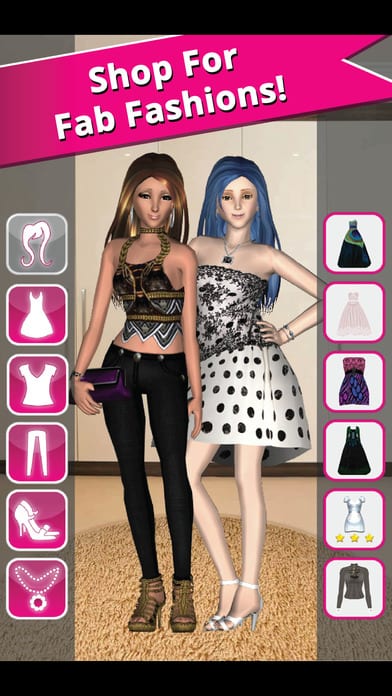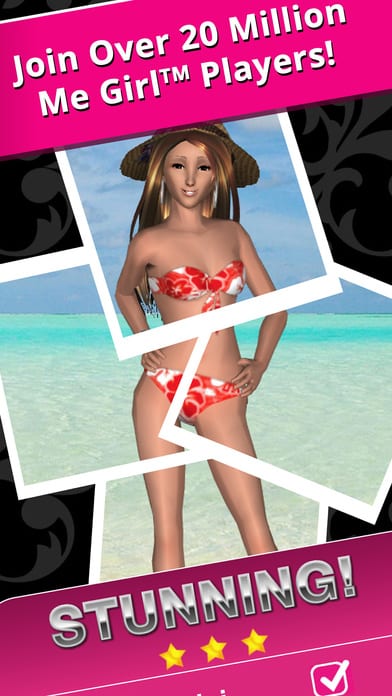 You may also like: 7 Best Cupcake Maker Games For Android & iOS
Fashion Moment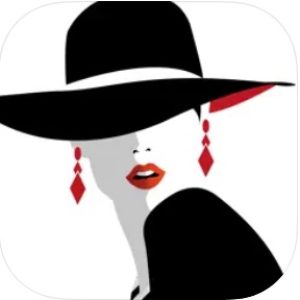 Fashion moment – is an app in which you can, through the use of natural beauties, become a real fashion designer. To do this, you only need a fantasy and a camera on your mobile device.
The principle of operation of Fashion Moment is extremely simple: you need to register here, then go to the selection, which includes several hundred different stencils in the form of people in different clothes.
The bottom line is that the color of the clothes will be the picture on which you point the camera of your device.
For example, if you see a beautiful flower bed, you can simply point your device's camera at it using a stencil and at the same second the stencil will transform and a mannequin in stunning floral print clothes will appear from the white silhouette of a person.
Here you can create stencils yourself, for example, choose different images, accessories, dresses, shorts, suits, and much more. Remember that you can point your device's camera at absolutely any objects to create a design masterpiece. You will also be able to share your design ideas with users of other apps.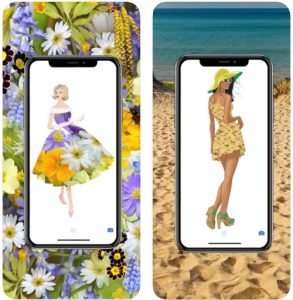 Fashion Dream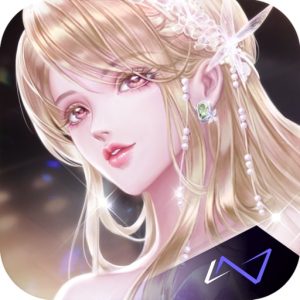 The app calls for a fashion adventure, which was created with all its heart. The goal is to assemble the perfect closet of your own from thousands of items of clothing and accessories.
You can get sketches of clothes and sew clothes together with your friends. You need to improve your skills every day. Every detail in the image matters. There are mini-games in the app. You can take selfies on the beach, in beautiful buildings, and in the garden with sakura.
There is an opportunity to create a closed group to become the best and give each other gifts. Obligatory participation in fashion shows, where you can show your style. You need to create images in different styles. The competition is held simultaneously with four players.
The glamorous world holds thousands of stories. You need to uncover them and build relationships with other characters. Enemies or friends? The app is available for free to download. High-quality graphics will provide immersion in the world of fashion and beauty.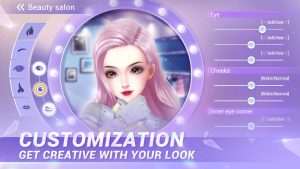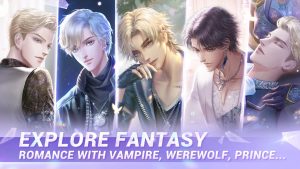 Supermodel Star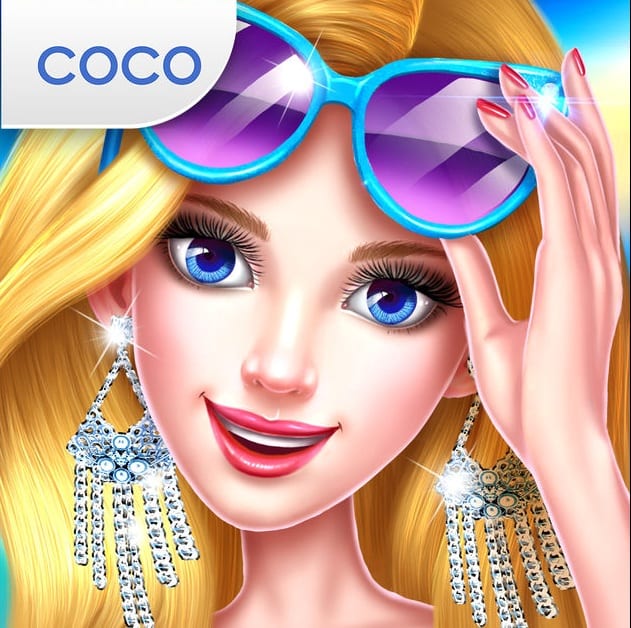 Did you always dream of becoming a supermodel? Or maybe you still dream… Well, you have a great opportunity.
In the game Supermodel Star, you do not have to go through various castings, participate in contests and punch the way to fame by yourself. All the initial data you already have, it is left to conquer the world with their help!
Think of your style, make your appearance unusual and unrepeatable, stand out – then you will be noticed. Clothes you can buy in a variety of shops, do not pay attention to the price category, on the way to fame – this is not what you need.
Do not be stingy in appearance, because the face and style of the model are what she earns. Make your model perfect and walk her way from the average girl to the famous diva herself!
To succeed, you will have to:
Develop a unique look, do not forget, everything should be thought out! Dress so that it looks harmonious and natural.
Completely immerse yourself in the world of models and designers, do not think that this is a very easy job.
Do not forget about makeup, make sure that it is combined with a dress.
Of course, then you will trust the choice of clothes to professionals, but for now, try to cope on your own. The podium is waiting for you!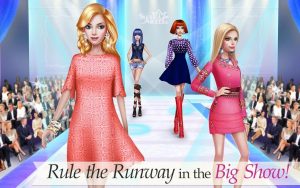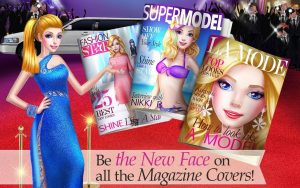 Fashion Show: Makeup, Dress Up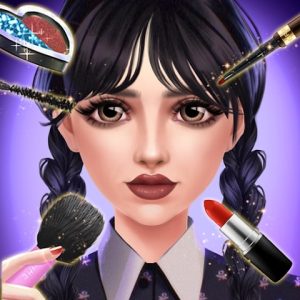 A game for fashionable girls. It will create images for music and movie stars, models, brides, and businesswomen. Available a lot of clothes, accessories, and cosmetics. Visit the fashion show, where every girl must shine.
You need to get them ready for the runway. Every user can become a superstar in the world of fashion. First, you need to consider all the new brands, and trends and choose the right clothes depending on the occasion and event.
Then complement the image with makeup – bright or nude. There will be photographers at the fashion show, so you always need to be at your best.
The game has a lot of nice gifts and surprises. Using it is intuitively easy, even a child can cope. High-quality graphics and a wide range of clothes will provide full immersion in the world of fashion and glamour.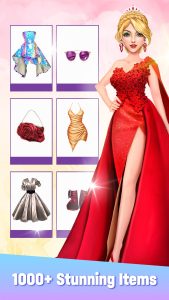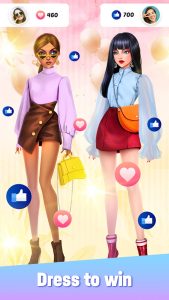 You may also like: 11 Best Apps for Fashion Designers (Android & iOS)
Fashion Nation: Style & Fame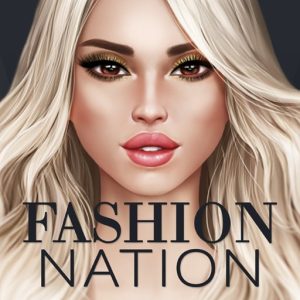 Try this app for fashionable girls. You need to assemble a closet according to your own sense of style. With success will appear fans, who are much looking forward to each new image.
Dress up from press cover models to celebrities. Successful hair styling and on-trend makeup will complement the bow. To become famous, you have to challenge the competition. This happens at fashion shows. Each time there is a new chance to become a celebrity.
All users vote for their favorite image. The closet is bursting with a variety of clothes, shoes, and accessories. More than a thousand items serve to create a unique style. A successful image will quickly rise in the rankings of stylists.
The leaders of the table get the best orders. High-quality graphics will allow you to completely merge with the fashion world. The app is easy to use and free to download.