Everyone wants an apartment or house with perfect design. In our dreams, there are often some templates and concepts that we want to realize.
Surround ourselves with good furniture, think of a single style of rooms, but do not forget about the convenience and functionality of the room. Usually, this is what an interior designer and a planner do, but not all people are willing to hire a specialist.
If you want to design your own home, there are many different applications for you. Paper drawings can not always convey the pros and cons of the layout of the room, often it is required a three-dimensional interpretation.
When renovating, you should consider all the nuances of the room. Even professional architects have long since not used pencils and paper – they use modern means.
The process itself becomes simpler and more interesting so that even an ordinary user can feel like a designer. To create a dream apartment and save on designer services, we have found for you 11 best applications for the layout of your home. You do not know, where to begin? We are ready to help you!
Planner 5D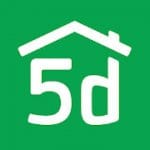 Planner 5D is one of the most popular applications for interior decoration and design. Professional architects recommend it so that a person without experience can immediately start working on the design.
You do not need to spend a long time reading the instructions for working with the application – you can immediately begin to develop the design and layout of the apartment.
The application has an intuitive interface that will literally tell you what to do. A nice green color immediately highlights the application. There is a huge catalog of furniture inside, which you can place in a virtual space.
You can find something similar to what you already have (if you are going to do a rearrangement) or the ideal one for you. When renovating you also need to take into account not only the furniture but also the walls – their color, texture and more.
The Planner 5D has a library of different textures, materials, and colors in different combinations. The layout of any complexity will instantly become easier, and you will be able to assess the result in a walk mode.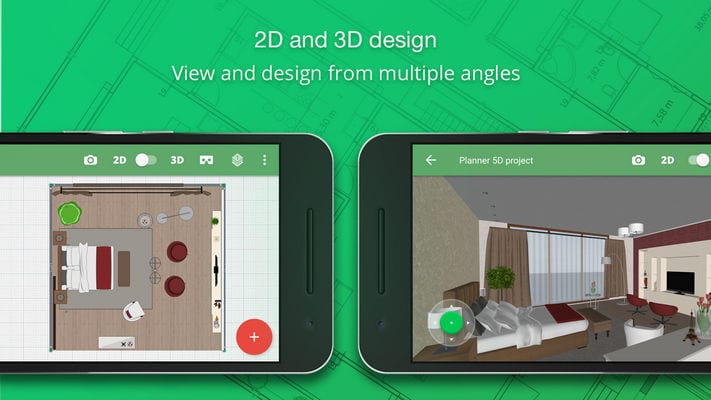 Home Design & Decor Shopping by ContextLogic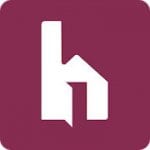 When planning design, the question immediately arises: where will I find what I need? This is really not an easy task, as it is not always possible to find exclusive pieces of furniture and decor in standard construction or design shops.
In this case, we go on the Internet and get lost on many different resources. Home Design & Decor Shopping is an excellent application that brings together many different products for the home.
In the Home Design & Decor Shopping catalog, there are many products that you can buy at a discount. Usually, they are less than 80% of the original price at a retail store.
This price is achieved by the fact that developers work with manufacturers directly and provide products without a surcharge.
Living room, bathroom, bedroom or even kitchen – any room in the house will be transformed with new furniture. You just need to find the right products in Home Design & Decor Shopping.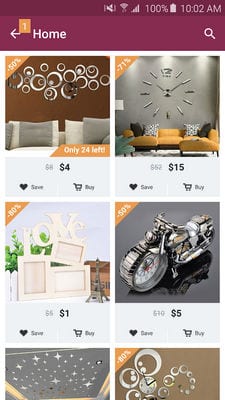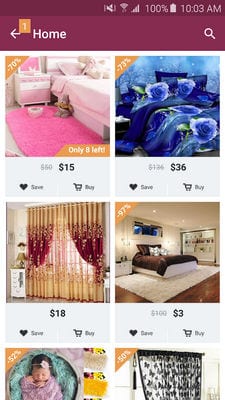 Decor Matters: Design & Shop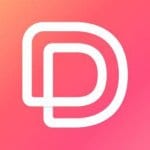 Whether you like to design, think through interior design or create with furniture, the Decor Matters app can help you.
The developers have made it with elements of a game in which you can embody your creative impulses or ideas about the future design of your home. Besides design, here you can also shop and design and buy the products you need.
The application has bloggers and specialists who can tell you what is currently relevant and popular. They lay out ready-made projects of houses, apartments or rooms, that you can be inspired by while working.
If you feel like getting feedback from your project, just post it and other users will give you their opinion. That way, you'll receive awards and badges to share your opinion with other users.
Thanks to Augmented Reality Technology, everything looks as if the furniture is right next to you. The process of creating something new relaxes you perfectly after a hard day, and also allows you to dream about the future.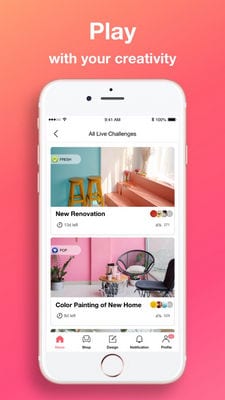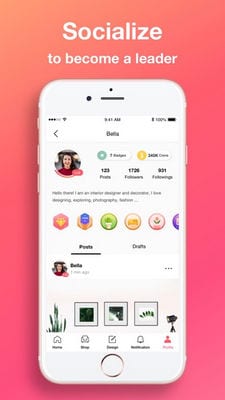 Homify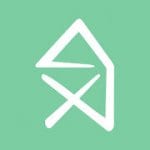 It is not always possible to implement a project or put it together even in your head. To plan the renovation and layout of your home in more detail, you'd better implement the project in your own smartphone.
Homify is a full-fledged platform with implemented ideas, professional advice and just sources of inspiration for planning something original in the interior.
Inside Homify there are more than a million design photos in different styles, layouts, and colors. No matter what the size of your apartment or house, you can find something that suits your needs and space.
The service can connect you with a real expert – if you still can't design it yourself. All the ideas that come to your mind or you like can be saved in a separate section of Homify – "Book of ideas".
Professionals will see what you want immediately and be able to give you good advice as you start working together.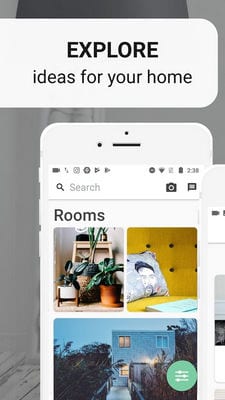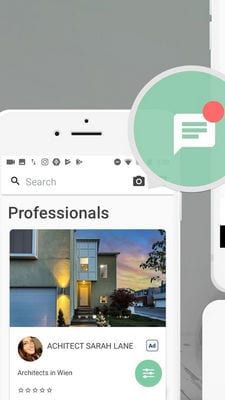 magicplan – 2D/3D floor plans & AR measurement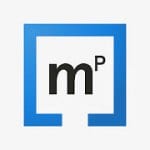 Sometimes you have to think about how you're gonna build an entire house. For the rooms not to seem completely different and incongruous, you need a single design project.
To do this, you will need to create a floor plan, which will exactly repeat the construction of your home right in your smartphone. Magicplan is perfectly compatible with other applications such as Excel and AutoCad.
The application has a free and paid version, which differs only in additional functionality. In magicplan you can create a floor plan just with your smartphone camera or use a laser rangefinder connected via Bluetooth.
All statistics are displayed directly on your smartphone screen – even the height of the walls. This allows direct tours of your home. The room is scanned in just 30 seconds, resulting in an accurate floor plan in minutes. If you work as a team or as a family, you can all manage the layout in the cloud together.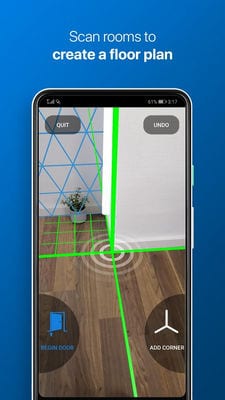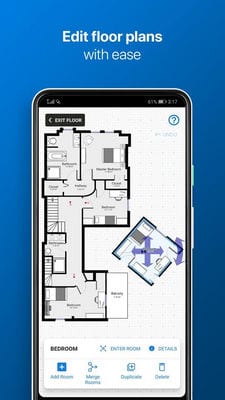 Houzz – Home Design & Remodel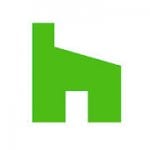 The best ideas for home design can be found by viewing different pictures of the home interior. It doesn't matter at all whether you're decorating and complementing your room or designing something new.
Either way, Houzz will help you find, buy or view all the desired decor and furniture options. Each product or an interior item is accompanied by descriptions and reviews.
Since there are many photos inside the application that showcase professional design projects. In addition to interiors, you can even find exteriors – if you arrange the backyard of your home, for example.
In order to quickly find the product you like, you can simply scan it from the photo directly into Houzz. Of course, the service is a great place to find specialists. Houzz produces its own newsletter, where you can find interesting and informative articles about design.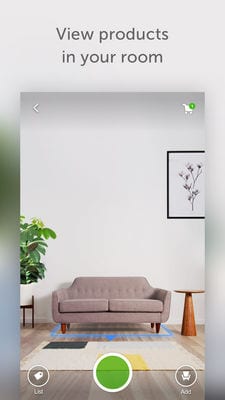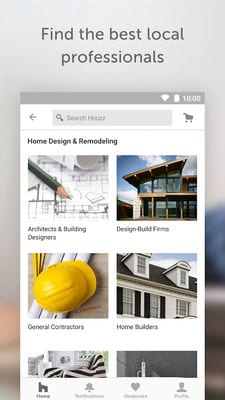 Room Planner: Home Interior & Floorplan Design 3D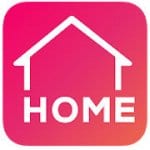 As we mentioned before, you don't have to hire a designer to bring your ideas to life. Room Planner is designed for people who want to plan their own home renovations.
The layout of the rooms in the application is in 3D, so you can immediately roughly see how the result will look in life. Room Planner allows you to do everything yourself – almost DIY in virtual reality.
IKEA is a source of interior items and furniture all over the world. Room Planner provides users with a huge catalog of IKEA products. All items are in different formats and designs, so you can visualize any ideas.
Bathroom or kitchen – Room Planner does not care exactly what you change. Rooms and furniture can be added in just a few minutes. The result can be viewed from different angles, collecting the project literally in pieces.
If you are at a dead end and do not know what you can complement the design of the room – find inspiration in the finished projects of the application designers.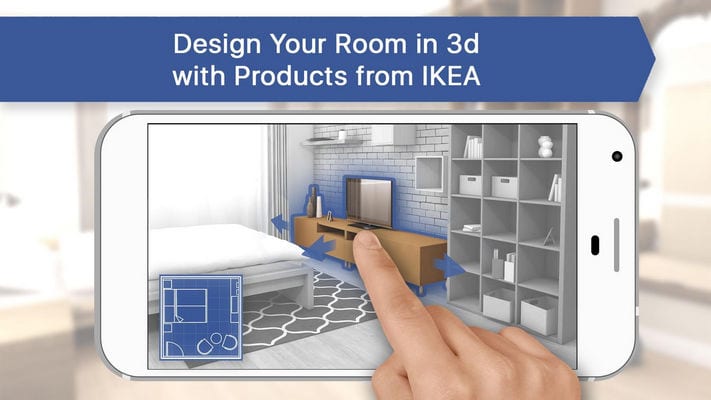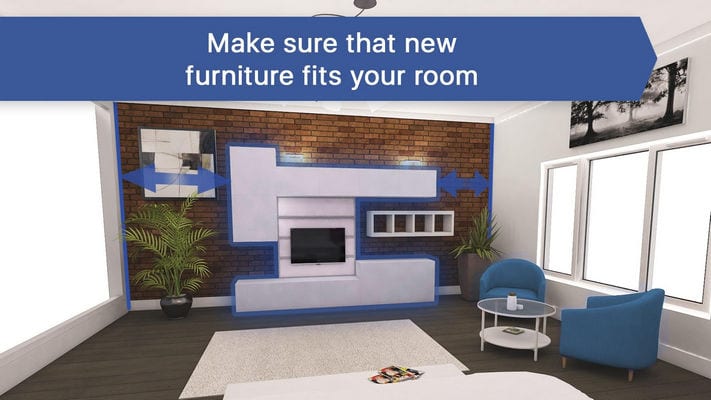 Swedish Home Design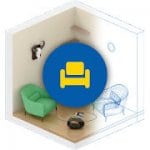 When you think that interior design applications have a small catalog of furniture and details, you are actually mistaken. You will not choose from 2-3 types of furniture – in Swedish Home Design there are more than 1000 items of interior and decor.
Each of them can be changed by size, color, texture, and even material. Creating the perfect room will be a fascinating activity for you, just like playing an interesting game.
You can simulate your room or apartment in Swedish Home Design to look at it from the beginning. Then you can replace or simply delete each item. Apply different textures in order to select the best option.
In case you do not like the changes, you can easily cancel the action with just one button. Interior decoration, renovation or creating a home from scratch requires learning the basics of design, which is what Swedish Home Design does.
Share your result with your family or the other half – let the person judge your idea.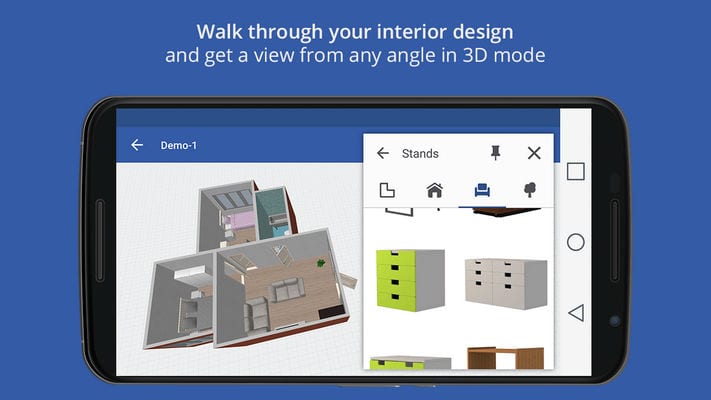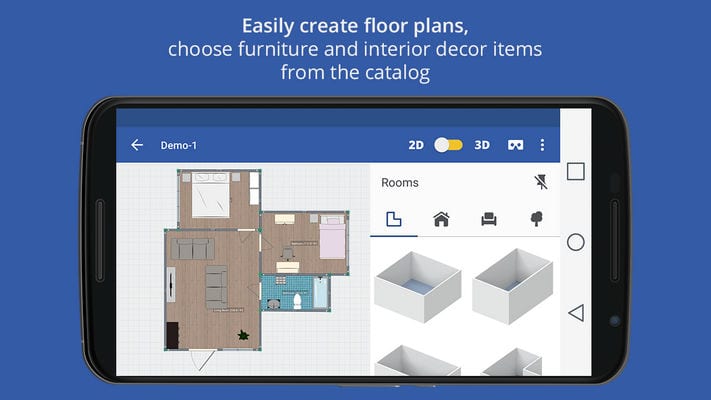 Homestyler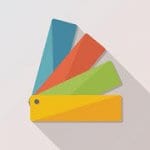 Working on the look of your house? Are you planning a renovation or other changes? Homestyler is what you need.
It's completely free (which is amazing because full functionality is usually only available by subscription), so you won't spend a penny on your ideas.
Your dream to become a designer or create an interior of your dreams can come true – you can try your hand at a smartphone.
For example, if you are planning several objects at once, you can save them as separate projects. Each project can be sent for editing to designers or friends, who will tell you what you need to change.
You can upload your room to Homestyler with a regular camera – just upload a photo and the app will create it in virtual reality.
All furniture can be zoomed to see if there's a match between the objects in your interior. The designs can be found on a variety of creative sites and are easy to translate into Homestyler.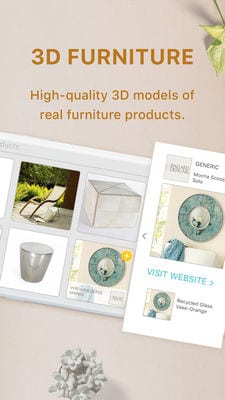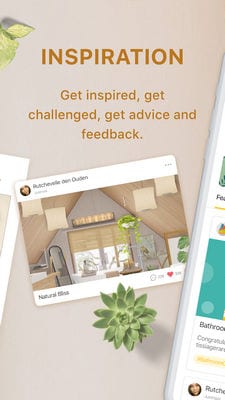 Floor Plan Creator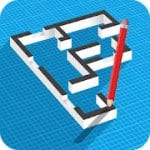 Owners of large houses face much greater difficulties in planning. It will take you a long time to realize each room individually. However, we suggest that you immediately make a complete calculation of the area and position of the rooms on each floor of your house.
This way, it will be much easier for you to make measurements in virtual reality, rather than running around the house with a measuring tape.
A project in Floor Plan Creator can have several floors at once. It is worth noting that the application cannot work with the design structure of the house – for example, curved walls or curved surfaces.
However, Floor Plan Creator is quite convenient, as it automatically calculates the height of walls, the area of the room and its perimeter. A 3D tour can be carried out throughout the house after construction to show, for example, to the designer.
Using a variety of symbols, you'll mark the furniture or an electrician, so Floor Plan Creator can help you create the most detailed plan so you can then upload it to the cloud.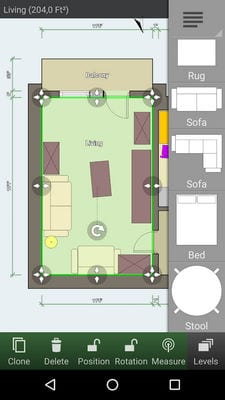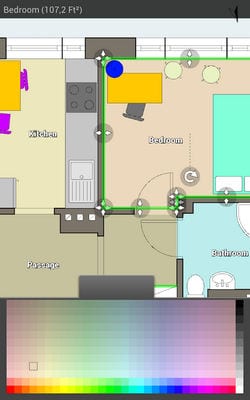 IKEA Place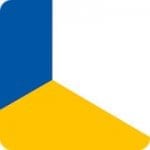 We have already told you about one application that is related to IKEA. IKEA Place is a great service where store enthusiasts can create the whole interior from the products.
With IKEA Place, if you already have some products from the store, you can easily find them in IKEA Place – just take a photo or point the camera at them and the app will find the product or the most similar to it.
All furniture in the application is presented in 3D and you can view it from all sides. So how can IKEA Place help you place an item in your room? With your smartphone camera, you can scan a certain part of the room – the main thing is that the floor is not blocked with anything and the space is free.
IKEA Place will ask you to select an interior item and place it in a given location – just look at the list of available products. In Virtual Reality mode, you'll immediately understand exactly what your room's furniture will look like and what you can add to the interior.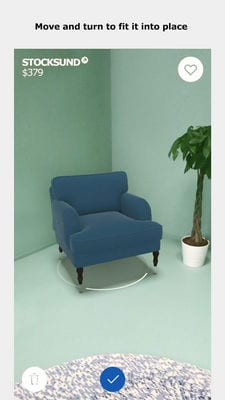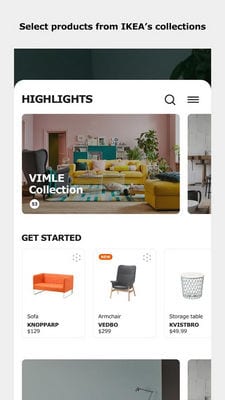 Besides ordinary users, many of these applications are used by professionals. They allow you to really understand what will look better in each of the rooms of the house, what kind of furniture to give preference to and much more.
While some apps are free, some have the option of buying a subscription for a while. We invest a huge amount of time in order to find the design you want in real life through trial and error. Pre-planning will allow you to save on reckless purchases, as well as have an accurate idea of your wishes in the interior and layout.