Looking for a simple way to fake a text conversation? That's what this article is here for!
There are plenty of free text prank apps for Android & iOS that will help you to pull off the most realistic text prank. These apps let you control all sides of the dialogue, even if you're faking a group chat, so you can come up with any story needed. Plus, some of these apps imitate the UI of popular messengers: from WhatsApp to Insta.
We've gathered together the best free apps in that category you may try. Let's dive in!
TextingStory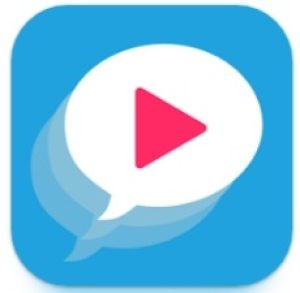 Let's start with an app that lets you make a fake dialogue without much effort.
This app is here or you to easily make reality-like dialogues to prank pals with. It considers all the nuances of simulating a dialogue and making it seem real. Thus, you won't only get to take a screenshot of your texts, but to record a scene vid as well. More to that, you'll get to record a vid of a dialogue in real-time (the messages will keep coming).
Herewith, the app comes with an intuitive UI and a simple mechanic. It seems like creating a real-time dialogue is hard, but all you need to do is to set a timer, and it's basically done. The app gets you to handle all sides of a discussion, and you get to adjust the profile of the individual you are chattering with.
The app also supports all media files, s no worries. Fair to say, the only disadvantage of his app is that it doesn't look like any of the popular messengers. But you can cope with this issue by saying you're using some indie messenger and all that. Plus, this is by far the only app available for both Android and iOS, which is pleasant.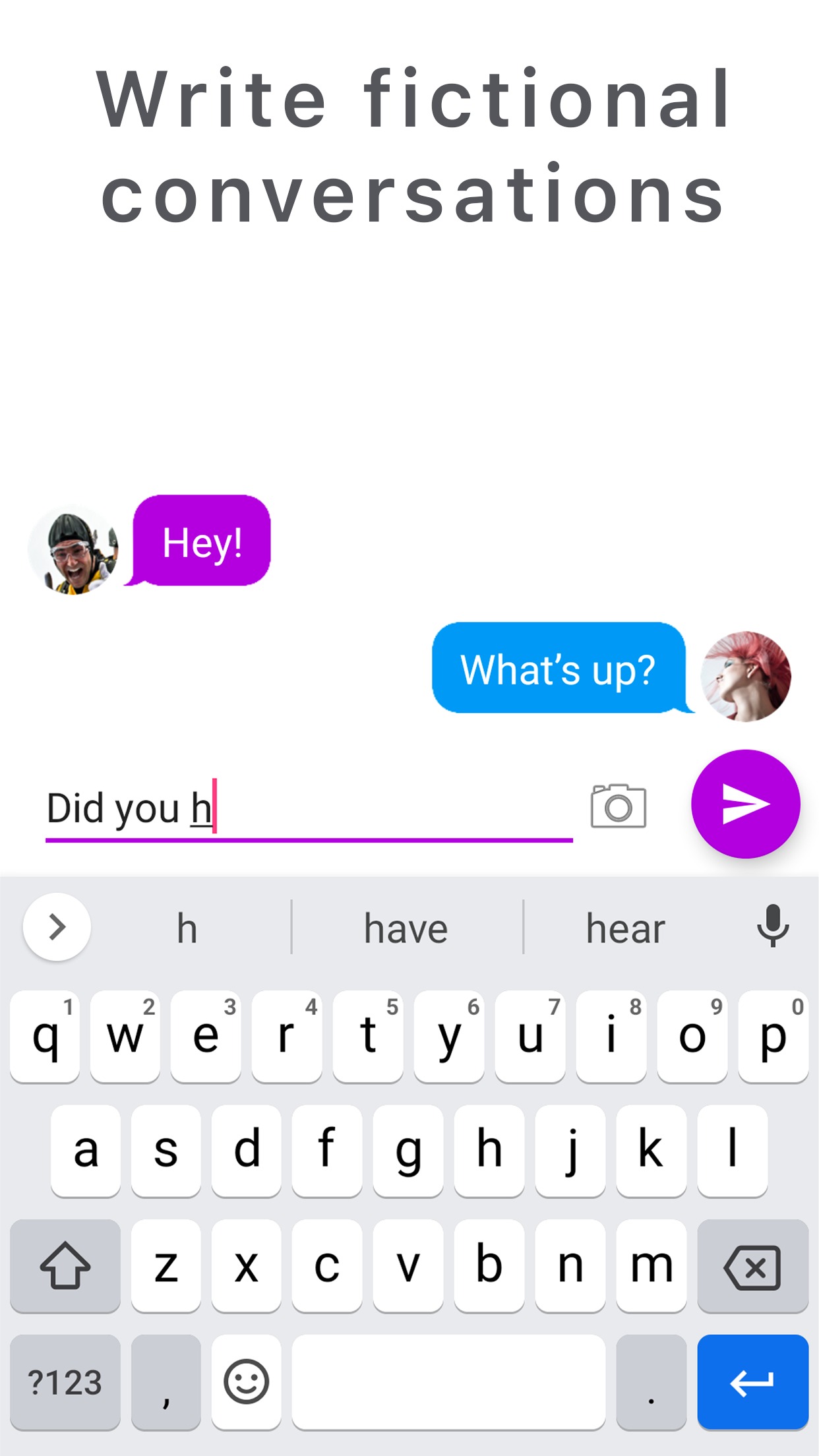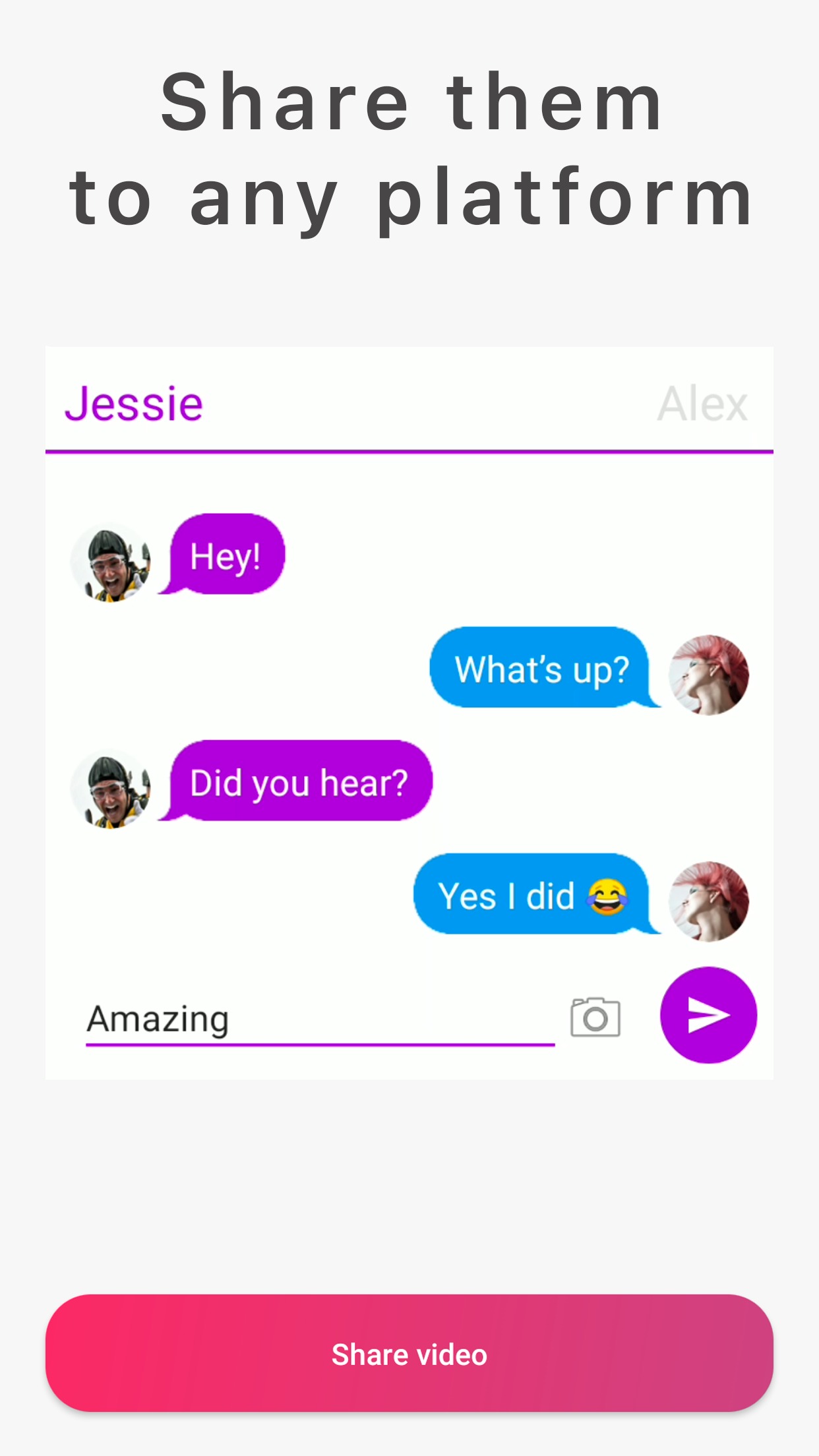 You may also like: 11 Free Fake Text Message Apps
Fake Chat Conversation – prank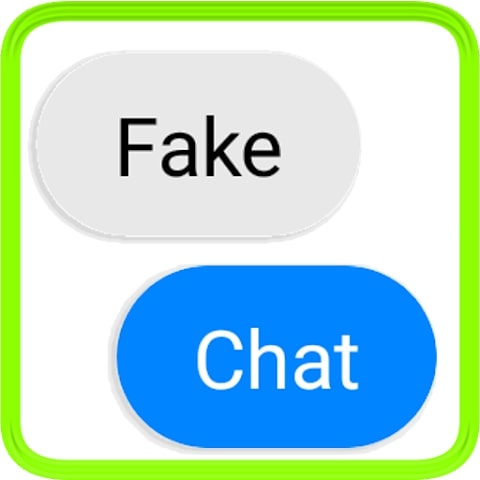 If you are a master of jokes, Fake Chat Conversation is a must-have on your phone. The mobile app is not a real chat but only simulates a conversation. It is excellent for pranks and having fun with friends.
The appearance of the conversation is realistic. It is impossible to distinguish it from a real chat, so feel free to use it for entertainment purposes.
The free app allows you to create any dialog in a few seconds. After that, you can take a screenshot to send it to your friends or family members.
You can arrange a meeting with Arnold Schwarzenegger or ask your teacher out on a date. Your friends will have proof of your words in the form of a screenshot of the correspondence. Tell them about the prank and have fun together.
Use stickers and text captions to decorate the dialog. Add emojis and images. Fake Chat Conversation works for free and has no limitations.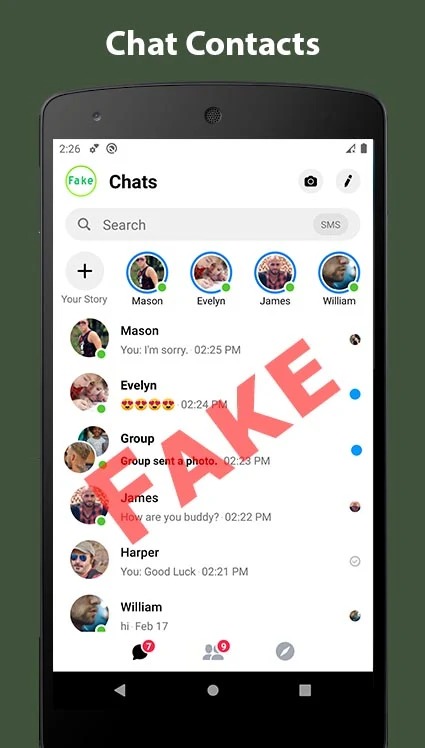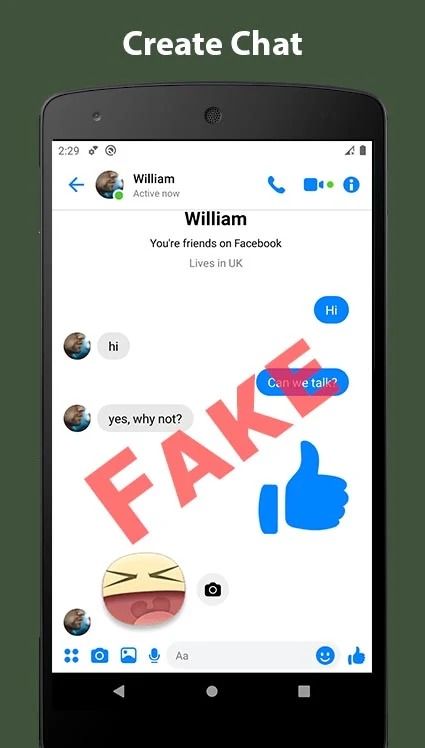 Fake Chat WhatsMock Text Prank
Fake Chat WhatsMock Text Prank will give you an interesting opportunity to fake any dialog.
It will be suitable in case you want to assure your friends that you have got a girlfriend. Or make them believe that you have been accepted to Harvard. Use this app for any occasion.
All dialogs are created in such a way that no one can guess about the fake. It's up to you: confess what you've done or go all the way. With a few movements, you can create a new profile. It can be a stranger, a world celebrity, or your friend.
Next, you need to create a full-fledged dialog. For more realism, use the usual stickers and emojis. After that, you can take a screenshot and save it. Just show it to your friends and ask their opinion on it.
Enjoy the surprise of others without the risk of being exposed. You can even carry out a fake audio and video challenge. There is nothing easier than pranking your friends with WhatsMock.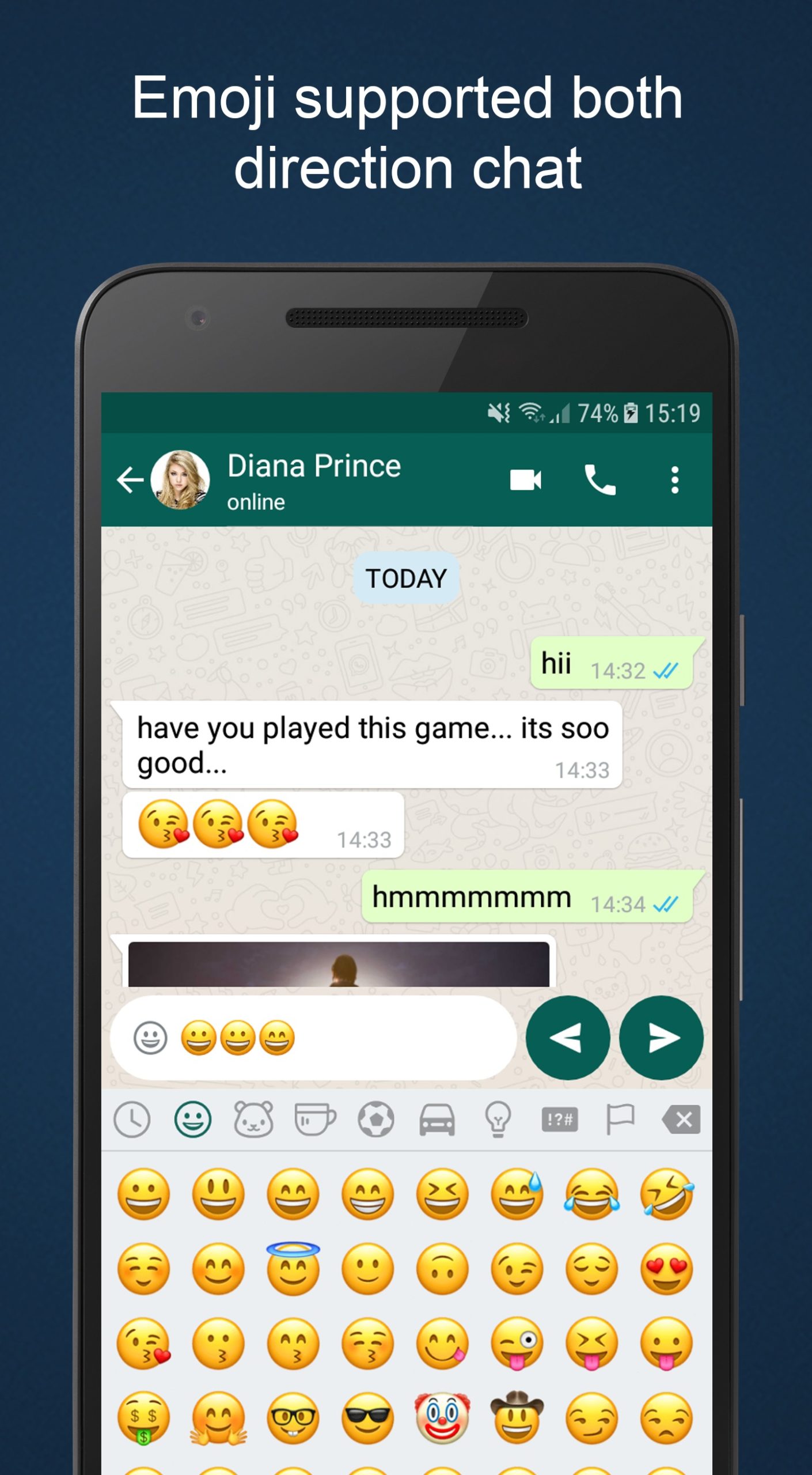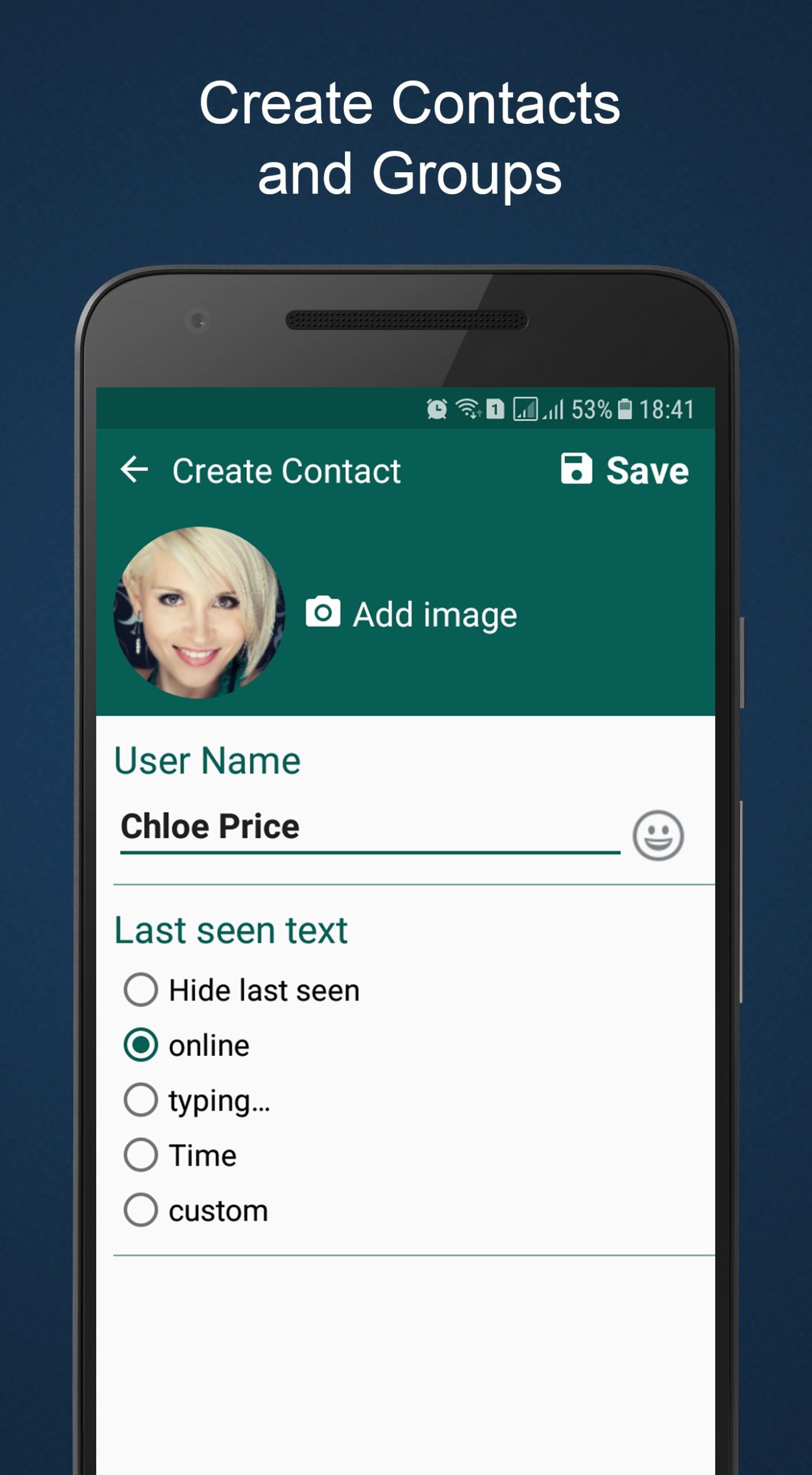 iFake: Fake Chat Messages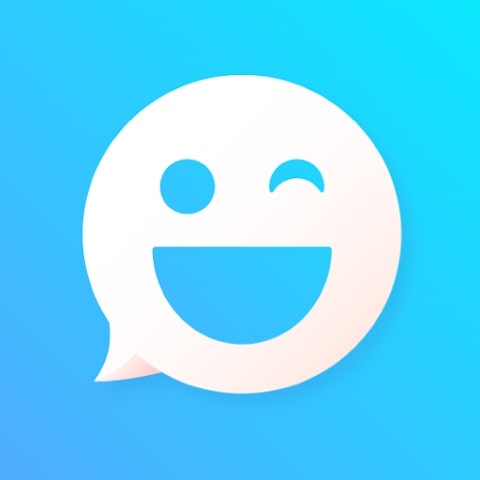 The fake chat app is already waiting for you. iFake is in demand among users with a good sense of humor. Lighten up the atmosphere at a party. Make an ordinary family evening fun and dynamic. Turn on your imagination and create a large-scale prank.
This app imitates real communication in such popular messengers as WhatsApp, Telegram, and Twitter. You won't have to make an effort to make your friends believe what is happening.
Create group chats, and change the background and status. You will even be able to receive fake notifications from various messengers and social networks.
Create a dialog in a fake chat and control both parties at the same time. Have a conversation with any interlocutor you want. Let your friends experience a real shock from what they see. Don't forget such things as using captions, stickers, and memes.
Make the conversation look real. Once the preparatory stage is over, just take a screenshot of the correspondence. You can save the image on your phone or share it with your contacts. Have fun without harm with iFake.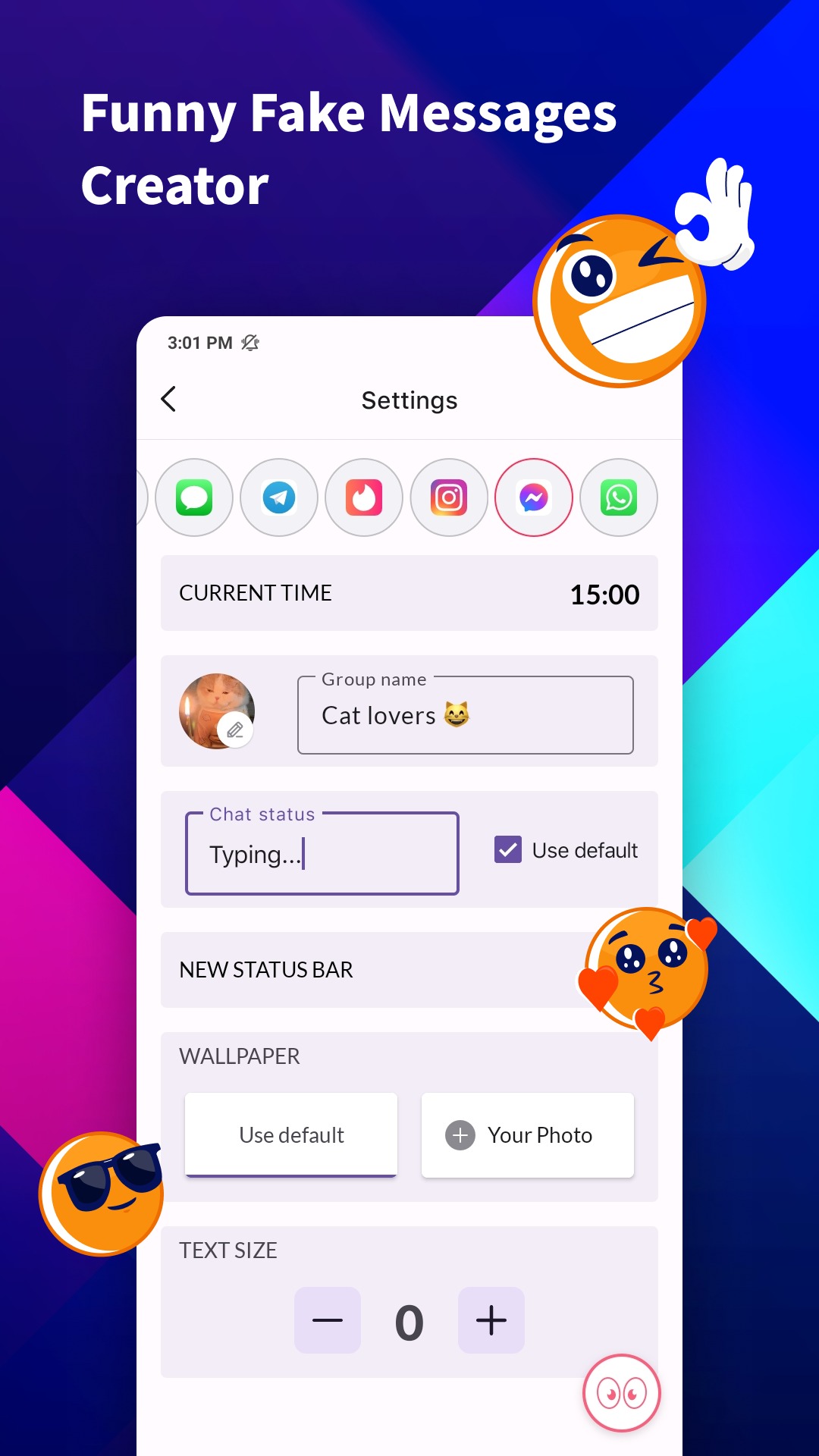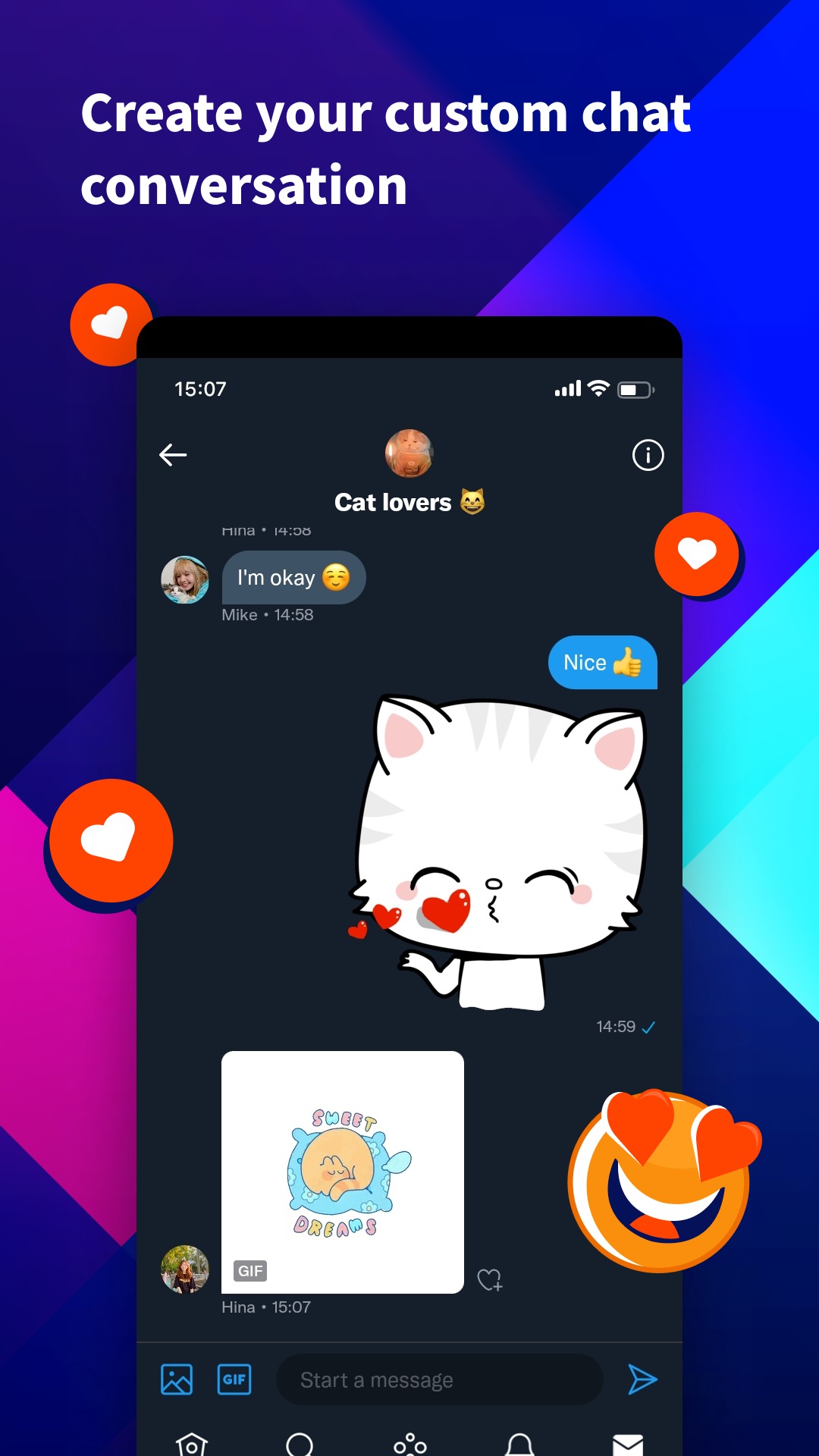 WhatsMessage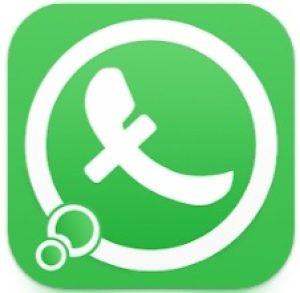 Next, we have an Android app that lets you imitate WhatsApp dialogue.
The sign of this app fully recreates the UI of WhatsApp, so no one would assume your screenshots are not real. Of course, it limits a usage field a little, but most people use WhatsApp in their daily life anyways. The primary goal of this app is to help you joke over your pals without being caught, and it gets the job done pretty well.
It lets you manage all sides of a discussion, forming a full-on fake chat. Plus, the app supports all the media files, so you can make the chat look even more real. It also comes with full emoji support, so no worries. You'll even get to exchange fake audio recordings if needed.
The app also lets you personalize the ACC of the person you're texting with by changing the name, adding status, and a profile pic. There's also a fake searching tool that lets you look for keywords within the dialogue. Besides, you'll get to adjust a fake message count indicator and rearrange the dates in the notes at any time. You may even create the indicator and fake the page with in-app calls.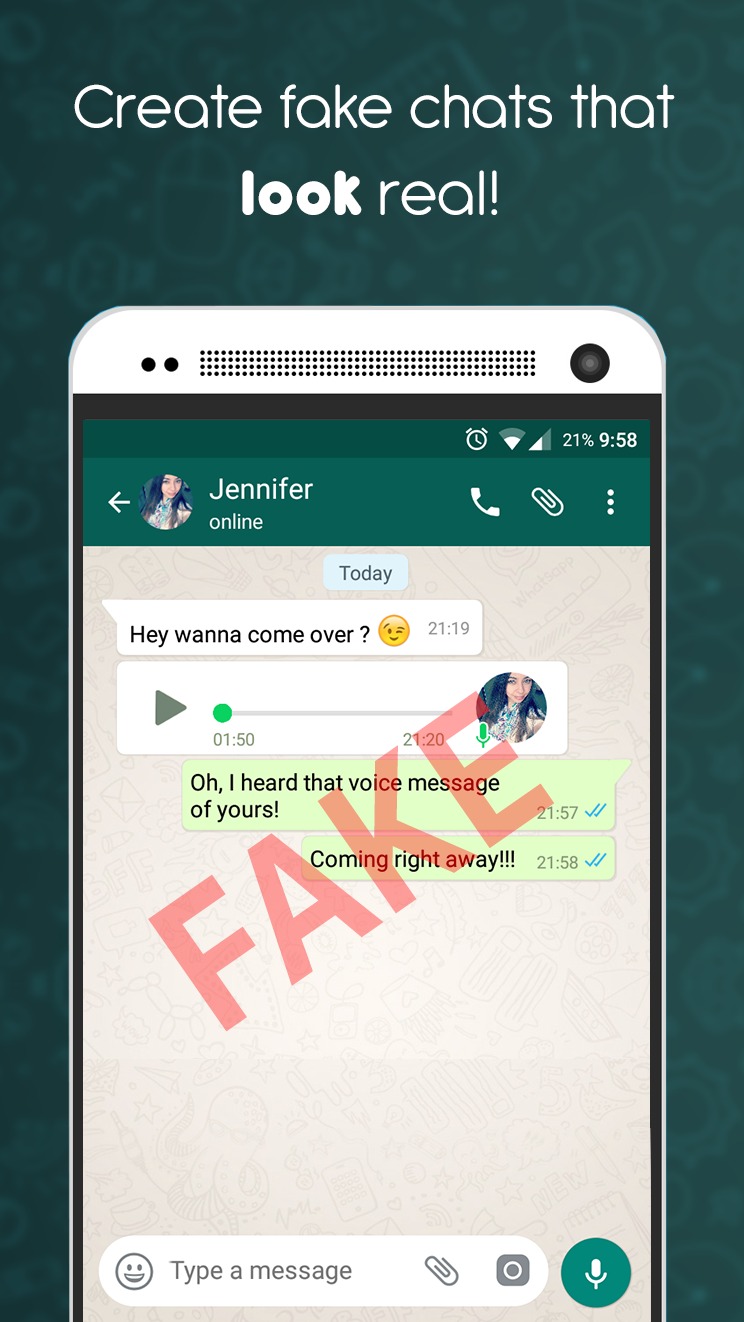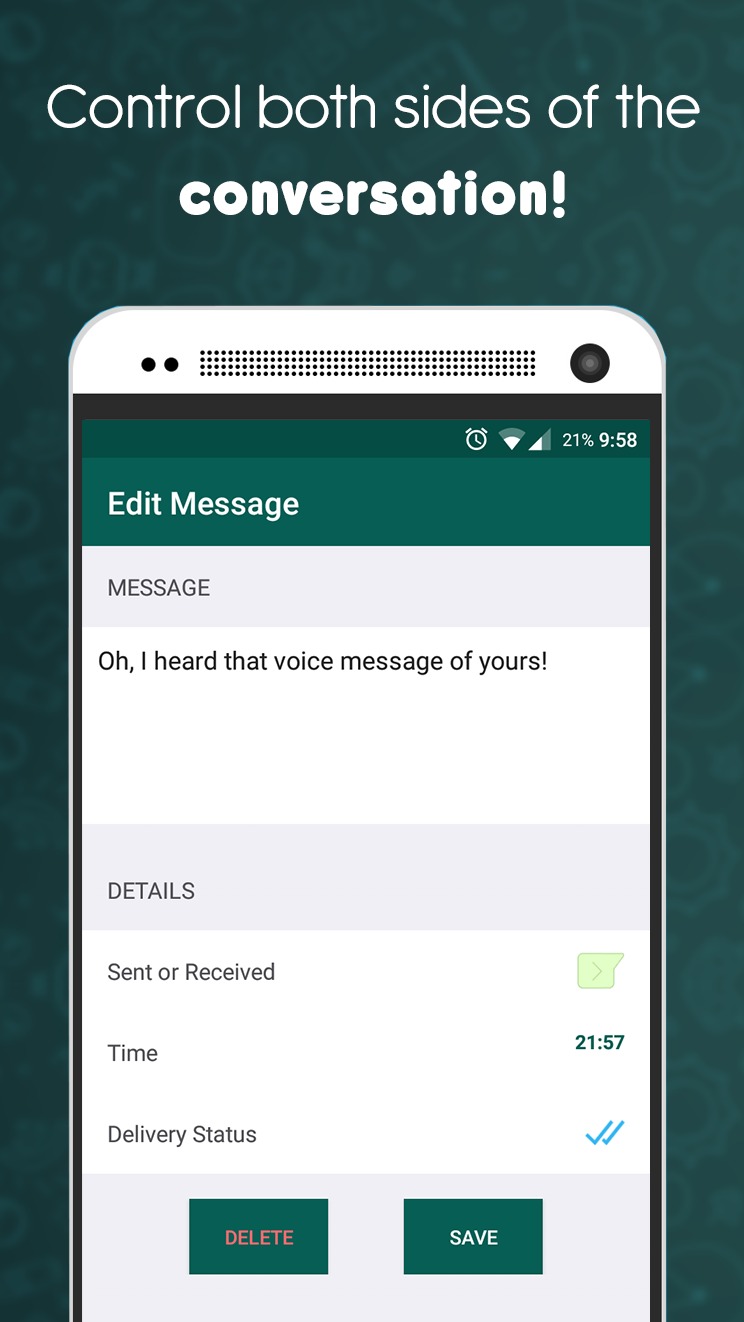 You may also like: 12 Fake Social Media Generator Apps
Fake Text Message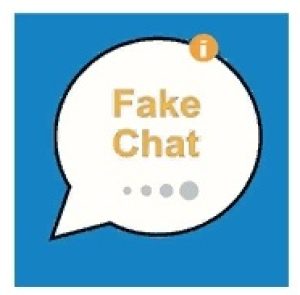 It's a text prank app to joke over your mates with.
This app lets you fake an entire text convo with whoever comes to mind. It's fully customizable, so you could make it as realistic as possible. For instance, you'll get to modify the dialogue themes in detail, and add a custom background if needed. It doesn't recreate any of the well-known messengers, though, so keep that in mind.
Herewith, you won't only gt to fake a dialogue, but also a page with a chat list and a notification. It may be incredibly useful if you'll need to run from an annoying situation. Above that, the app lets you write texts for all sides of a dialogue, and it also supports all the media files. The mechanic is simple: just pick the side of dialogue and write the desired SMS.
Plus, you get to alter the time and date of the messages. You may also modify the ACC of your interlocutor by adding an avatar and adjusting the username. Besides, the app lets you set a timetable for texts to control the incoming time.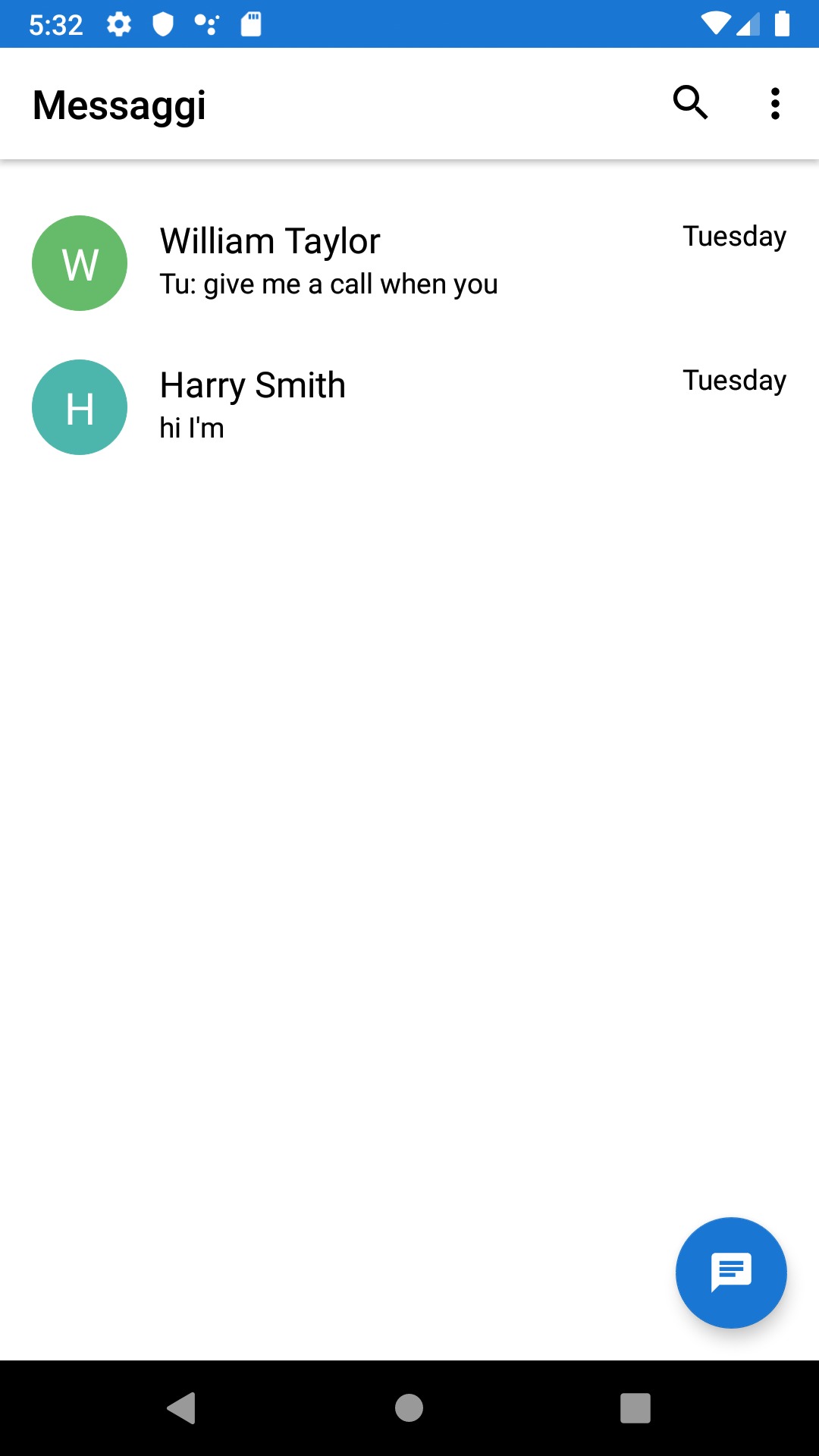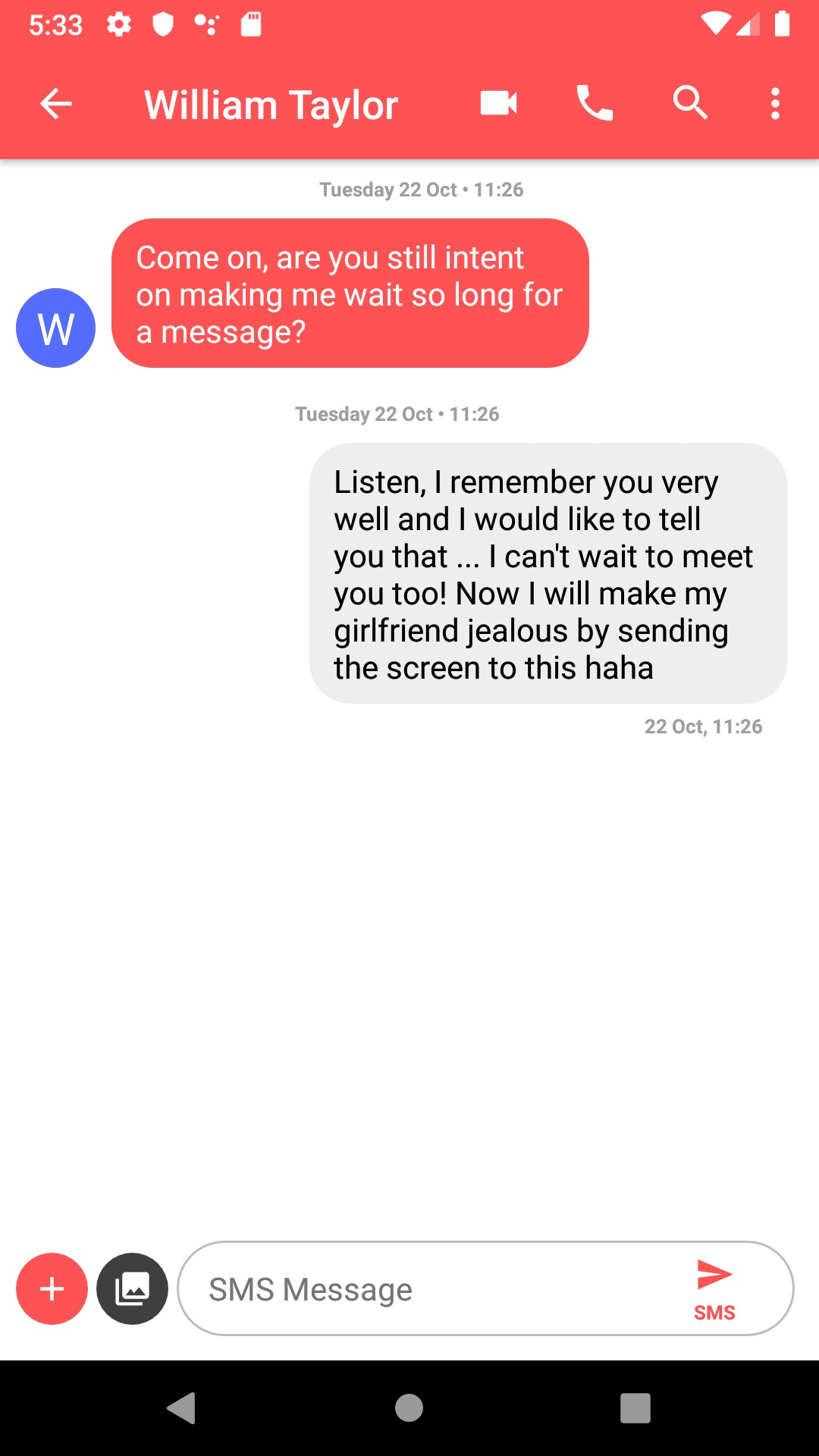 Fake All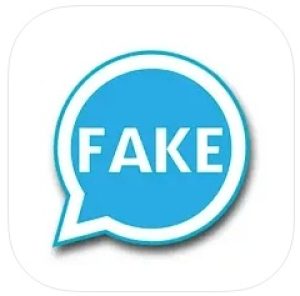 Here is an ultimate pranking app you'll definitely have fun with.
This app lets you imitate everything (well, almost): calls, notifications, chats, messages, and more. More to that, it covers chat themes that recreate various messengers, which is great. That said, you get to modify the look of the chat by adding a custom background and switching the theme. The concept is regular to the genre: you get to handle all sides of that by writing any messages needed.
Swapping the role is simple, and the number of messages within one chat is endless. The app supports all the media files, so no worries here. You'll also get to alter the profile of a guy you're testing with by modifying the username and an avatar. You may also set timers for SMS, so they would come in real-time.
As it was said, you may also imitate a call, and thee's a timer for it as well. The same goes for the notifications, so you're all the way covered. You'll get to regulate the ringtone and the vibro as required. The call screen looks just like a default iOS one, which is nice.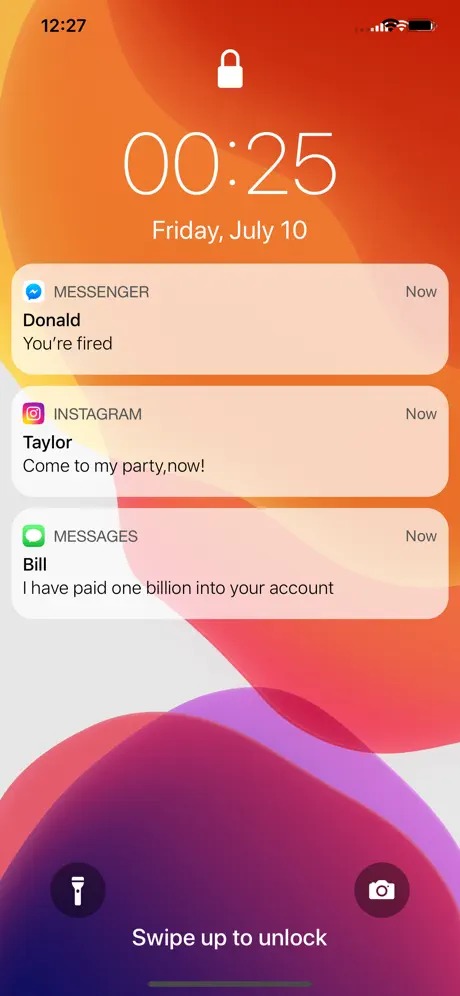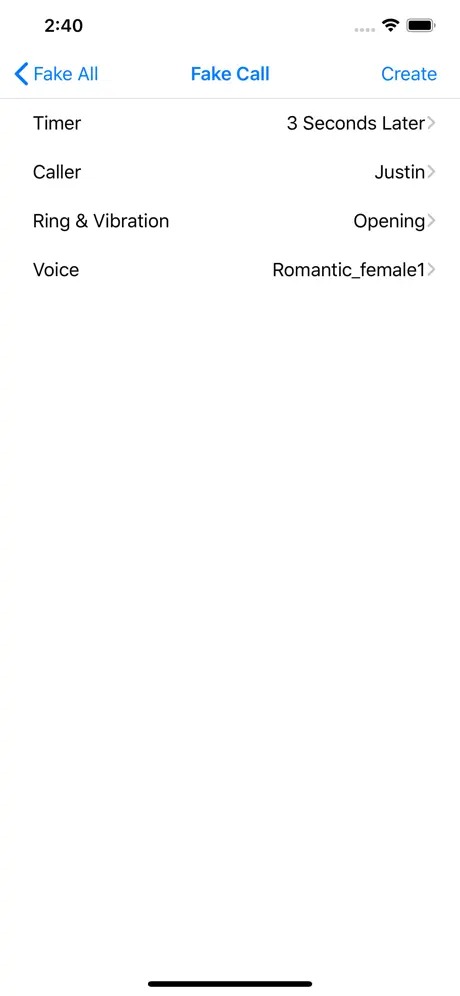 Chat Master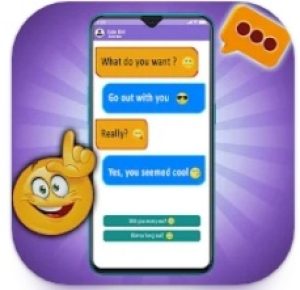 It's a joking app that lets you simulate a dialogue easy as pie.
It needs to be said, this is not a regular fake messaging app, and if you're looking for a tool that imitates real messengers, go straight to the next app. This one includes several chat master scenarios, so the replies to your messages will be automatic.
Thus, you'll be put into different situations with reply options. Herewith, you may rather be honest with your replies, or joke and trick everyone. You'll get to fake convos with friends and prank them later on. There's also an option to make a digital imaginary friend to talk to.
You'll get to pick and switch sides of a dialogue, which is pleasant. However, the app only supports fake messaging without any media files, so keep that in mind. The number of messages is unlimited, just like the number of dialogues to imitate. It's entirely free but has plenty of ads.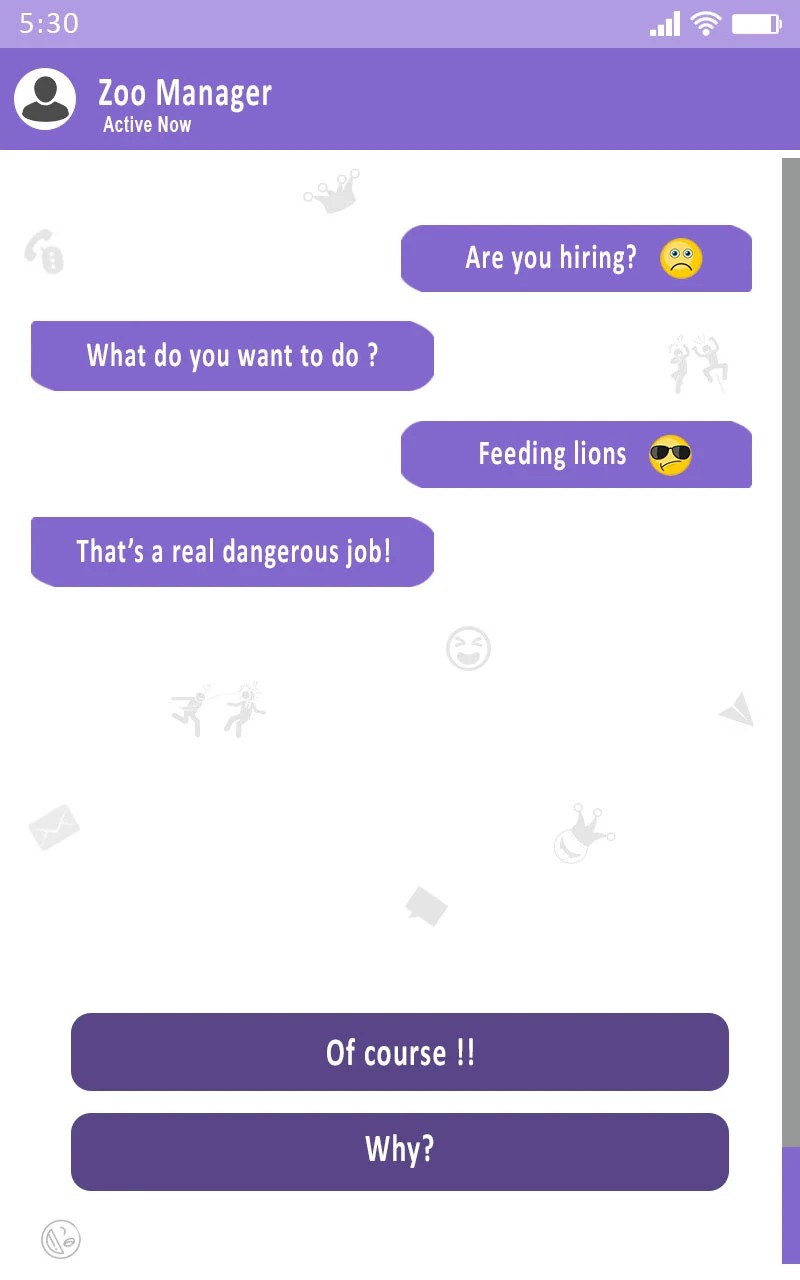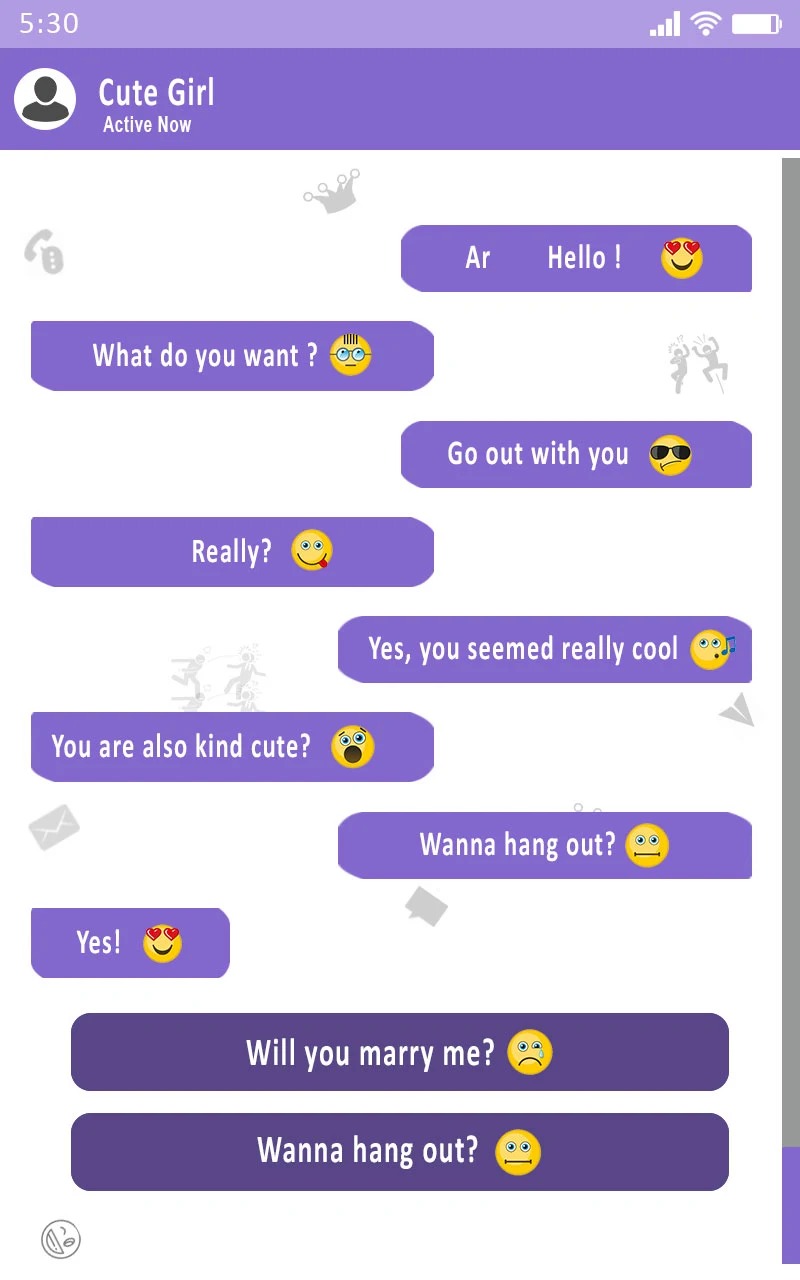 Telefun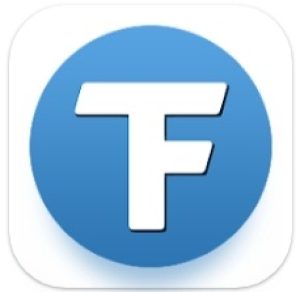 As you may assume by the name, this app is here to help you simulate Telegram chatters.
Telegram is one of the fastest-growing messengers for now, and it's pleasant to have an imitating app for it, right? The UI is pretty well recreated, nothing seems to look odd or fake. Herewith, the app recreates a typical Telegram theme, and you won't be able to modify that.
As for the concept, it is pretty standard for the genre. You get to generate fake users, contacts, chats, and channels. More to that, you may even make a fake secret chat if there's a need. You'll be able to handle all sides of a discussion and exchange any messages required.
The app supports image and video exchange along with emojis, so no worries. You'll also get to adjust the profile of a person you're chatting with by adding a BIO, an avatar, and a username. Plus, you'll get to fake in-app calls and a call list as well. The app gets regular updates, so check it up for some new features.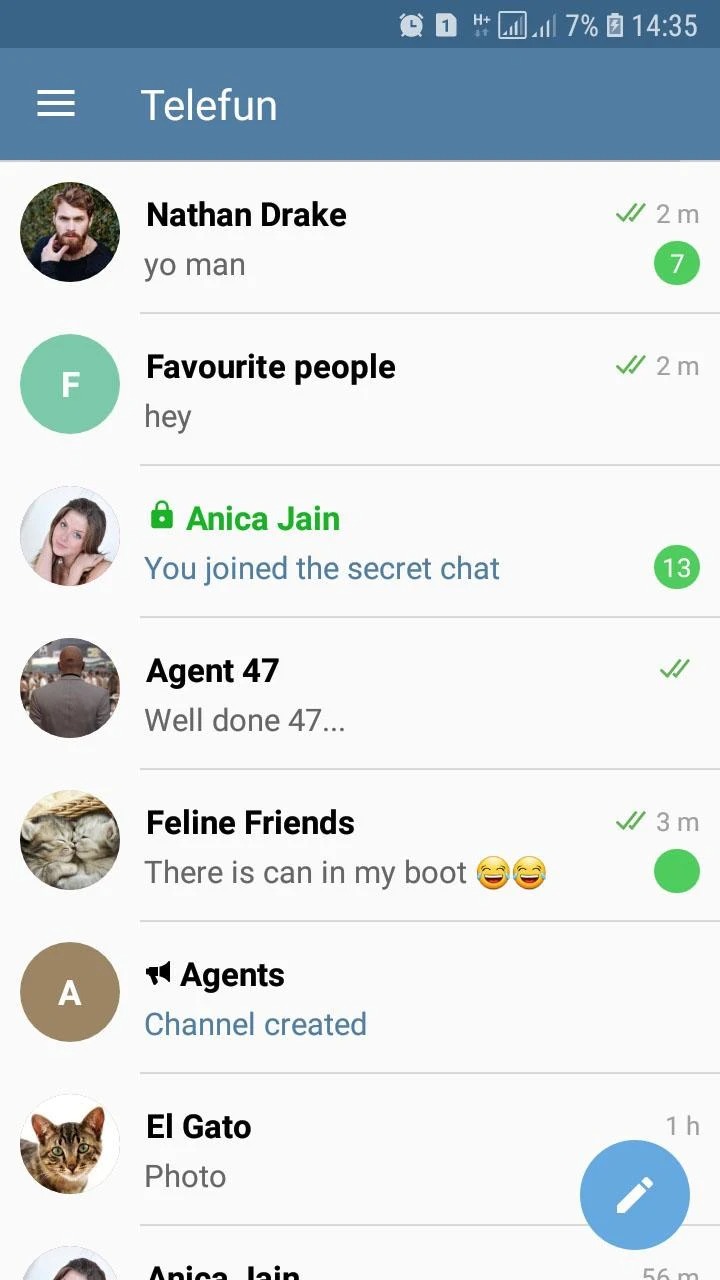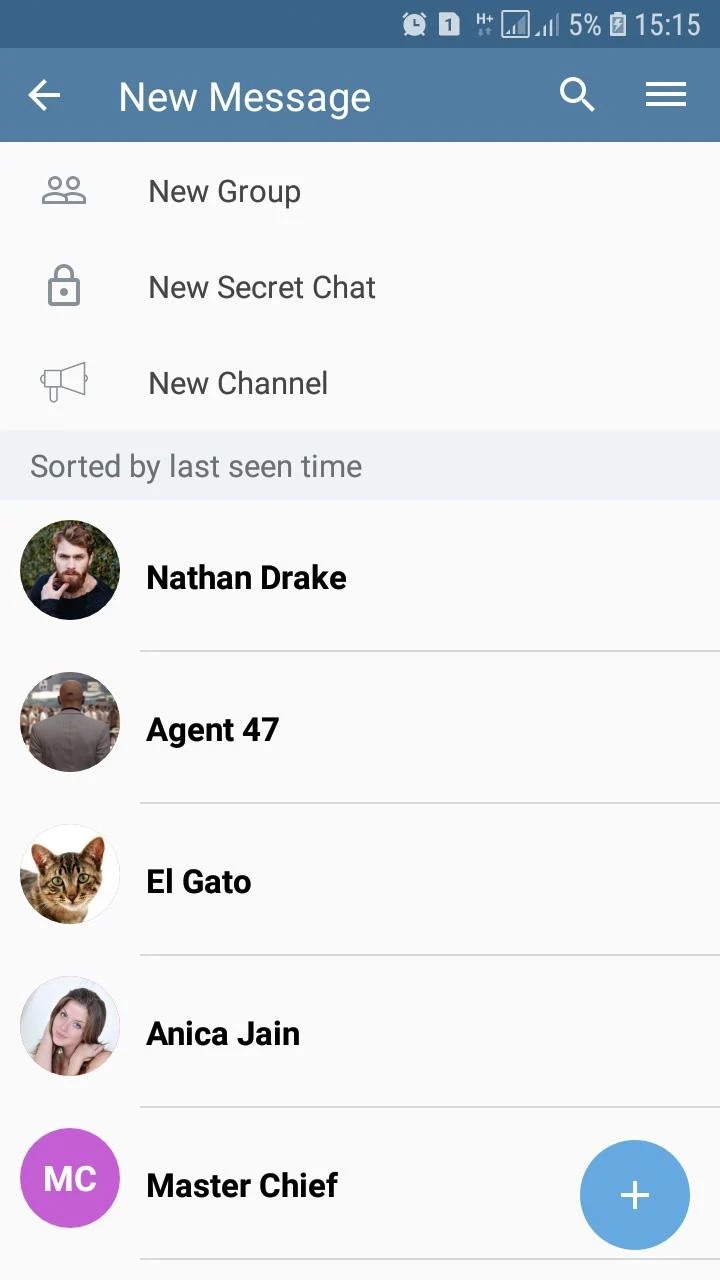 You may also like: 9 Fun Fake Celebrity Call Apps
Funsta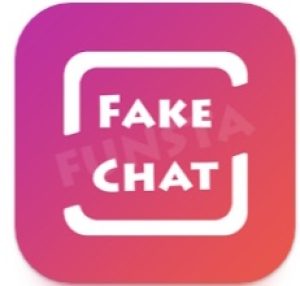 And lastly, we have an app for fabricating dialogues on Instagram.
To start with, this app lets you simulate more than just a Direct dialogue. You'll actually get to fake the entire IG acc, feed, and comments. The UI looks exactly like the original, so not only would see the difference. But we're here for the messages, so let's get to that. Shortly speaking, you get to adjust every little element of the dialogue.
You start by making an ACC you're gonna text with. At this point, you get to add a pic, select a username, add BIO, and even generate a feed. Then, you'll be able to handle all sides of a discussion, and exchange video files, images, IG Stories, and more.
The app comes with an emoji asset, so no concerns here. You may even form a faux group dialogue and add several fake accs to the group. If you'll do that, you'll get to control all sides of the chatter as well. You may also generate automatic fake replies and set a timer for SMS.