If you take a look at all the most popular and profitable apps on the market today you will notice that all of them are… free. While an outsider can't really get how is this possible, the most advanced developing companies keep making money from their free apps. Want to do the same? Then let's go.
By the way, before we start, pay attention also to the best marketing app ideas that you can start right away.
Revenue from ads
There could be no more obvious way. Adding ads to your app will increase your income and if you already have some users, can become a reliable source of it.
However, this method can be both good and detrimental. It's really important not to overload the app with ads otherwise users will get mad and give it up. Nobody likes apps with tons of irritating ads!
And try to make all the ad banners look organic when they appear and the information on them more or less related to the theme of your app. It won't make sense if you're going to advertise alcohol in the app about Koran.
There are various types of ads that you can place into your app:
Video ads: a user has to watch a short teaser or a trailer of something until they can continue to use the app
Video ads with rewards: this one stems out from the previous option. You can encourage your users to watch the ads till the end by giving them additional bonuses for that
Trial of another app in the app: this is a more elaborate kind of video ad, but that's a great chance for another developer to test their app without suffering from app uninstalls. And it's going to cost more.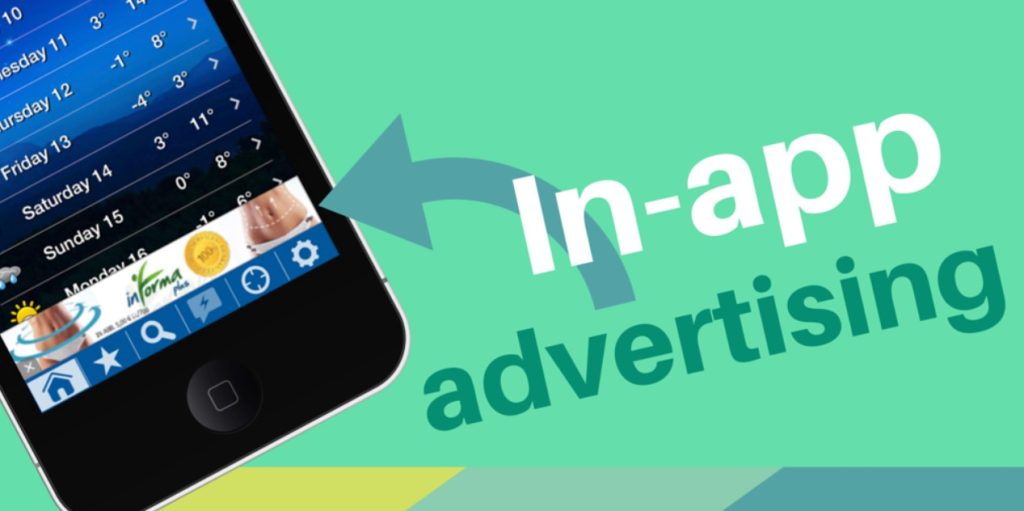 In-App Purchases
You probably had experience with this thing before. It's a common trick of the developers, especially in the mobile games industry. It works the following way:
You download the free game
As you progress from level to level, you see the extra options that will make the game more exciting
For those extra options, you need to buy coins/gems/stones, etc. for money by paying via Google Play or App Store.
The same is for non-gaming apps. Usually, you can try for free only the first couple of sections, and to get into the rest, you need to buy a monthly subscription. This way of monetizing the app is especially popular with meditation apps.
You may also like: How to Promote Paid Apps for Free/for Money
There is a great variety of in-app purchases – starting from small additions to make the user experience better ending with the paid subscription. But it's one of the common ways to monetize your app.
And also, before you set your in-app purchases, you should make a financial analysis of your app to decide what can work best for it. Create a plan and try to implement it into the app's functionality.
It's also crucial to name your in-app purchases – for your brand.
Package offers at a special price – don't forget to create packages selling several purchases at once for a special price.
One great example of in-app purchases is the Tinder app. The user can stick with a free version – but they will have to watch ads and won't see the likes from other people. There are several levels of upgrades in Tinder and each one doubles the price. The possibility of users also becomes broader with the expansion of a status.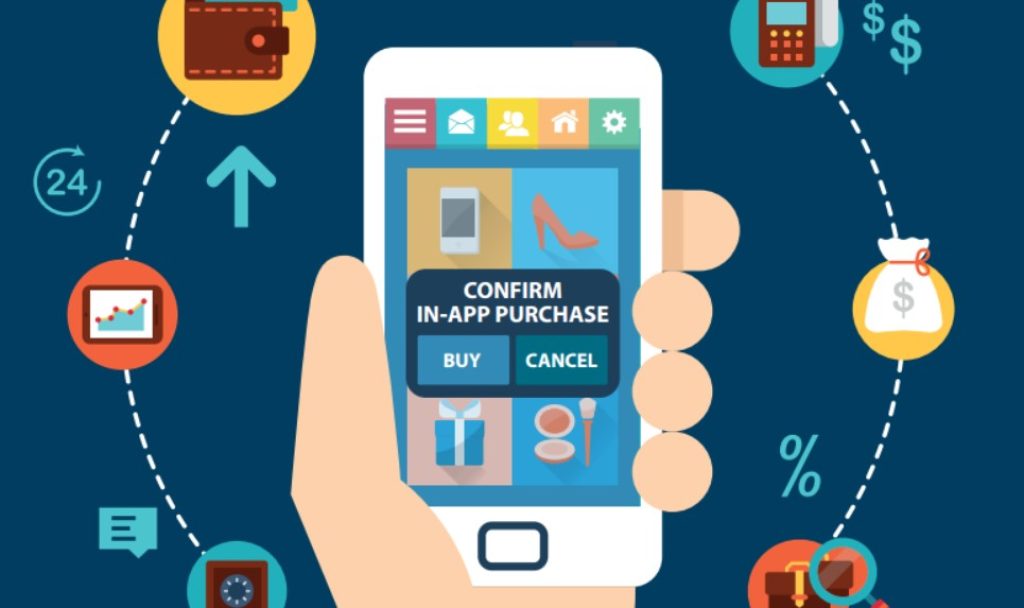 Trial Period
This method pours out of the previous one. The best way to convince a user to acquire your app or subscription to it is to let them experience all the benefits that the app can bring into their lives.
The most common thing is the 7-day trial period (for lifestyle, health, or money apps) and the 30-day trial period (for photo and video editing apps). You won't lose much from it, but the number of subscribers will be growing (of course if you're app truly deserves their time).
By the way, one useful tip is to not only offer the paid subscription but also offer it for various amounts of time. For example, a subscription for one month will cost $12, a subscription for 6 months will cost $65 and for one year it will cost $120. Of course, users wish not to lose their bargain and will try to stick with a longer period.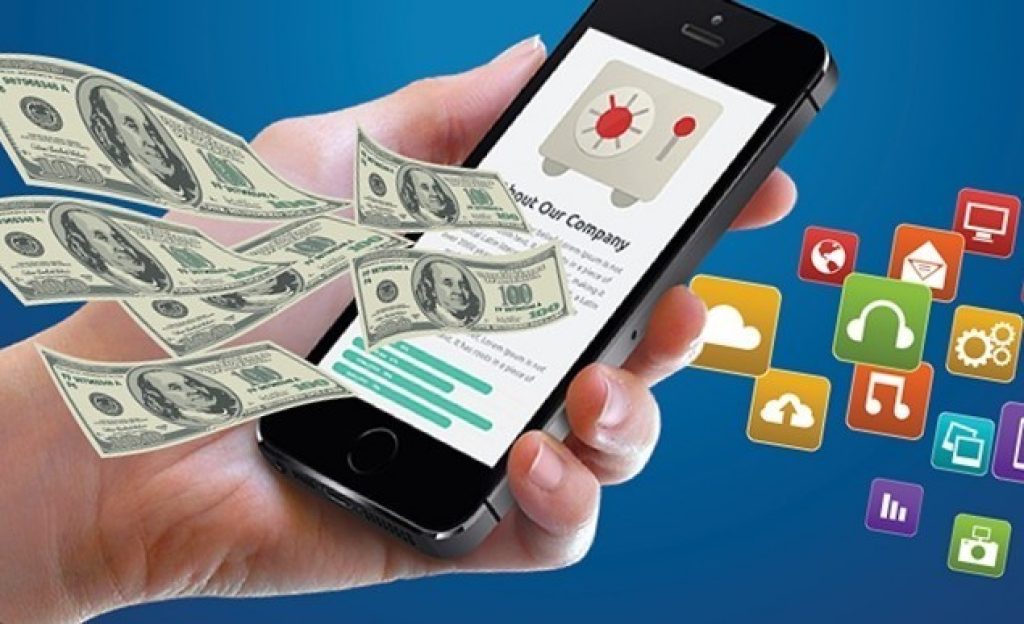 Having an ad-free version of the app
Another common practice of developers is to have 2 versions of the app – free and paid. The latter gives its users the advantage that it doesn't have any ads, unlike the free one.
One important aspect here: don't overload the free version with excessive amounts of ads – it will only scare the users away.
Of course, you can make the two versions different not only by removing ads. The second paid version can be more complete and include additional levels, features, sections, and so on. Everything depends on the developer's decision here as well.
App financing by brands and companies
If there is any chance that your app can be interesting for the audience of a certain brand, they can finance your app for you to promote their name in your app.
For example, if you have an outfit-planner app, such stores as Zara or H&M might want to collaborate with you (of course when you already have a significant amount of audience).
You may also like: How to Promote iOS Apps
Affiliate programs
Google, Apple, and Microsoft offer affiliate programs with minimal commissions. What is more, the ads and easy to customize according to your preference and you have to choose on your own the apps that you want to promote inside your app.
Marketing automatization
In case your free app is intended as an intermediary between user and seller then you shouldn't also forget to set those automatic marketing tools. For example, if you have a travel app, it can remind its users to pay for the tickets that they booked, to book a hotel in addition, and so on.
Persistence is a key in this sense and it will help you to make more money out of your app.
To wrap it up, these are the most effective methods of how you can monetize your free app. If you also want to increase the number of your users for your app, we recommend doing an additional promo on our website that will bring to you thousands of downloads for years.