Launching your own app is in any case a very responsible and time-consuming process. It takes a lot of effort to get potential customers interested in the usefulness of the app, and it's even harder to do this if the app is paid for.
The competition in this sphere is very high, and at the same time, it grows day by day, and somehow it is very difficult to draw attention to yourself and see yourself at the top of the App Store or Google Play.
There is also no secret that we all want to get the best results at the minimum cost. More ways of how to promote your Android or iOS app for free can be found in this article.
This is especially difficult if the app includes purchases and requires a paid subscription for a fixed amount to use it.
So how do you create a steady demand from your potential audience to install your app and convince them to spend money on it? In this article, we have gathered all the ways of promotion to ramp up the popularity of your paid app.
What difficulties can be encountered when promoting a paid app?
Primarily, a huge obstacle is the rapid growth of the app market. And speaking of this, we are referring to the leaders of this market, that is, not just your competitors, but large players with impressive budgets, sometimes even huge corporations that are well established in their business and enjoy the respect and trust of the bulk of consumers.
First of all, their status indicates that they can afford to buy more traffic. But even this situation can be viewed from different sides.
On the one hand, being aware of this fact sets you up in advance to take a much lower position than you expected, which is undoubtedly frustrating.
On the other hand, however, you can show your creativity to the fullest and find more creative options for promotion in peace.
Promotion involves more than just ASO (App store optimization)
This is not surprising. In the current times when mobile app development is a huge industry where a lot of money is circulating, the hope for success is a simple search without any additional effort is just a hope.
We'll talk specifically about promotion methods later, but for now, the most important part for you is knowing all the basics of ASO if you're a newbie.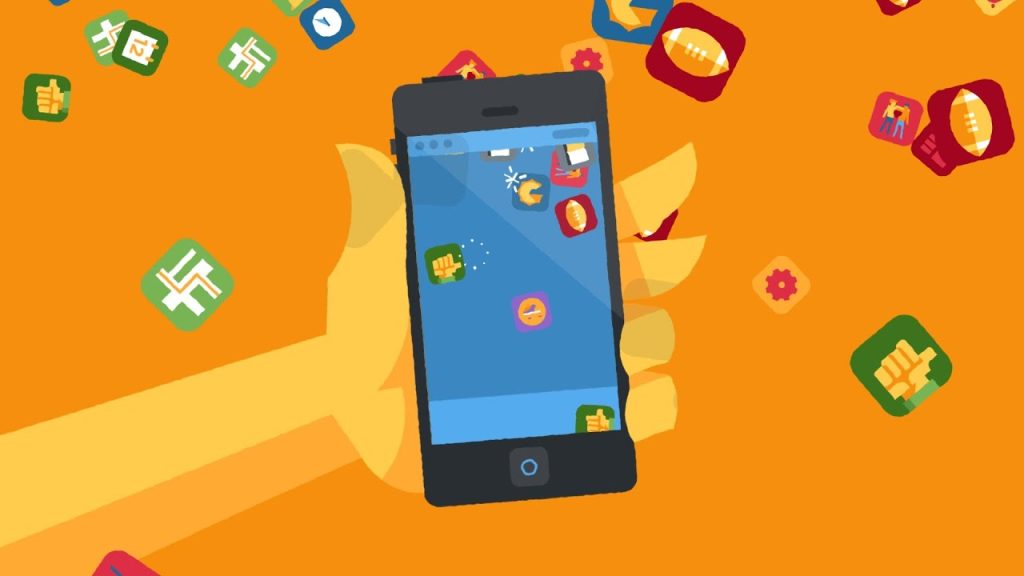 Do not lose sight of the subconscious mind of the users.
This thesis looks very intriguing, but it only means that, for example, buying an expensive smartphone, many people are guided by the idea not to spend extra money. After all, this device should already include everything, such as an application store, and this is due to the price.
And based on this fact we come to the conclusion that even if a person ends up installing your app (let's imagine that it is free, with in-app purchases built-in), this does not mean that he is ready to buy more.
And still, if we are talking about promotion, it is very important that the marketer not only focuses on profit but also uses the right strategies to attract new users.
Now let's talk about what to do next.
You may also like: How to Promote an App on Social Media
How to promote paid apps for free
Well, we've figured out the main difficulties that go along with promoting a paid app. Now let's move on to the methods of promotion. And the first thing we're going to do is talk about promoting your app for free. It is the most affordable, but it requires a lot of creativity and ingenuity.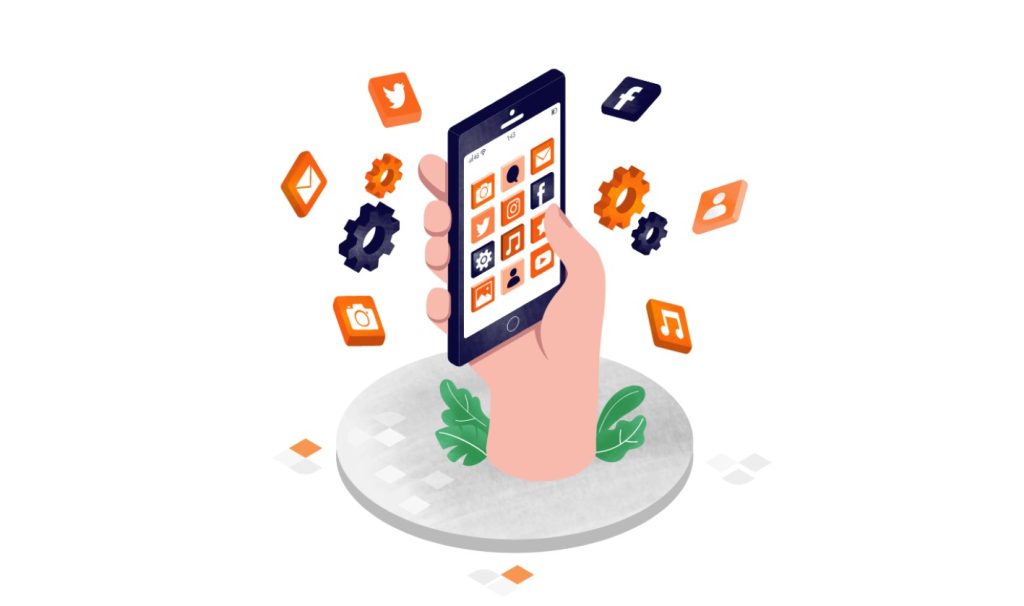 The "Paid to Free" strategy
The strategy is that you make your app, as well as some products in the app, free for a certain limited time. In this way, the app will be installed by more users, which in turn will affect your app's App Store ranking.
In order to improve the effectiveness of this strategy, before launching such a campaign, it is a good idea to tell users about it in advance, describing in passing all the benefits they will receive and be sure to indicate the appropriate dates.
Speaking of promotion on the Google Play platform, it is worth mentioning a great opportunity to arrange a sale, or even give away promo codes.
The discounts entered can apply to the app in its entirety, or to items in the app. Also, it's helpful to check out the official guide to sales and promo campaigns for a more knowledgeable way to run such promotions.
Simply put, if you want to get the top spot in the app category and get more people to install it, the number of downloads will be fundamental.
The only variable in this strategy is your state, namely your ability to afford such promotions. To determine more accurately whether you should offer a free version of your app, you need to calculate your available budget.
Another budget-friendly way to promote is to spread your app through word of mouth.
Clearly, if a large number of users will talk about your app and recommend it, this will be a great free promotion.
For example, users with influential accounts can share their creations or developments created with your app, while demonstrating its features and benefits.
However, in such a case, you need to target users who will make up the majority of the consumer mass, act as demand organizers, and are most likely to discuss your app with others.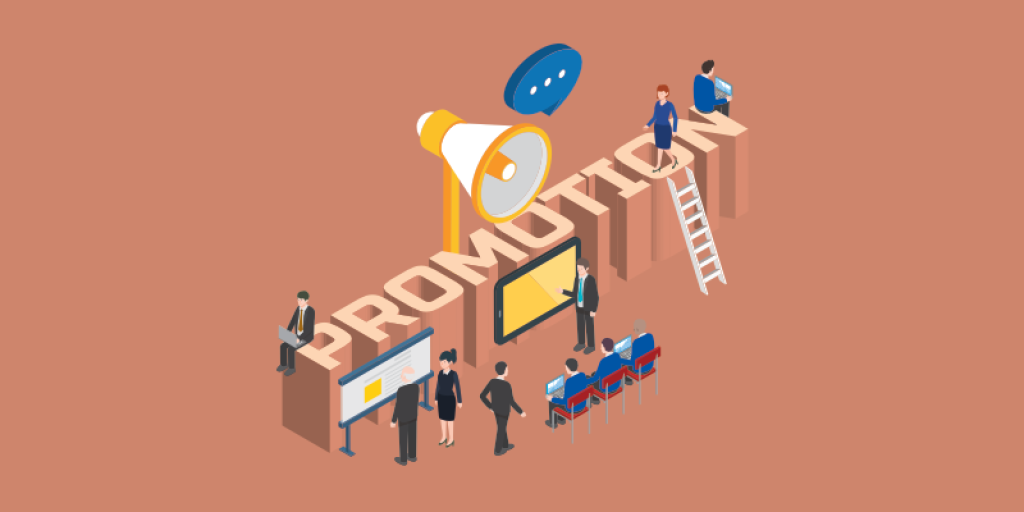 You can also use incentive recommendations.
What does this method entail?
There's no ignoring the fact that it's often a good idea to give people an extra incentive to promote your app. Simply put, you can encourage people to share your app with others with useful and interesting rewards. For example, such rewards can be free in-app prizes and so on.
It is also important to thank your audience for spreading the word about your app to show your gratitude and appreciation.
Such gestures will help spread your app even more, earn customer loyalty, and maximize your audience reach.
Industry forums and podcasts are also valuable.
Forums are an easy and, so important to us, free way to promote your app and startup. To give you an example, let's think of a social network like Facebook. The whole point is to interact as closely as possible with the community.
For free mobile app promotion, platforms such as:
Reddit
Quora
Hackermoon
Forums dedicated to specific categories or industries
Importantly, in these forums, you can communicate directly with your target audience. In addition to the above, we also suggest using industry podcasts as a way to increase the effectiveness of your content marketing strategy.
Podcasts are a quick way to introduce your app to a huge number of listeners. After all, many podcast hosts are looking for new and interesting guests, and getting a spot on multiple shows isn't too difficult.
Anticipating your long-term thoughts on how best to implement this strategy, we assure you that finding the right podcasts is easy. Just browse Spotify, Apple Podcasts, or wherever you like to listen to podcasts yourself. All platforms are searchable by category.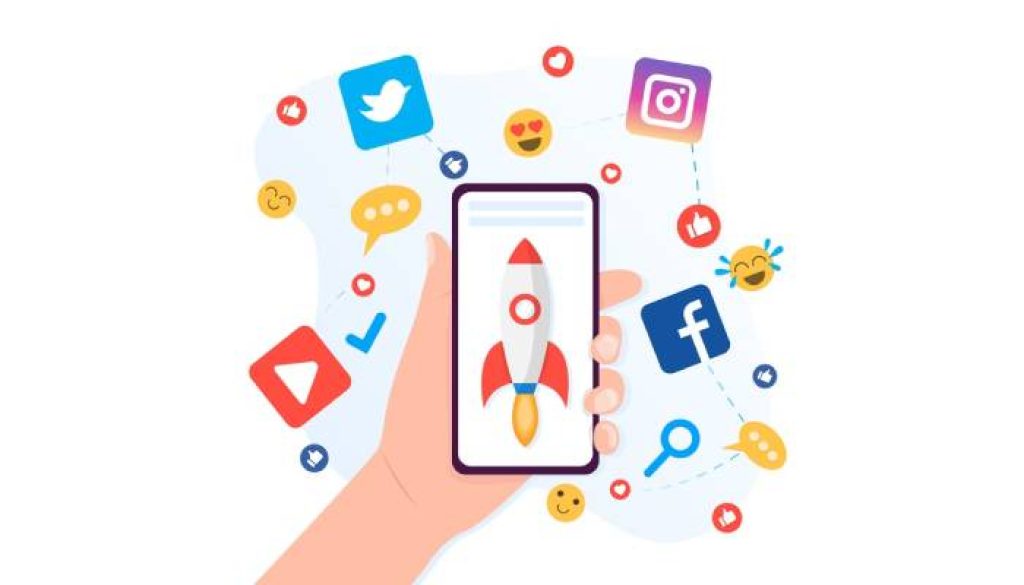 Online PR.
In other words, press releases. Using them can also be another good way to get free publicity for your application. All you need to do is write a press release and send it out to journalists you know or reviewers who may be interested in technology or digital media news stories.

SEO Rating App.
Search Engine Optimization for Web sites is almost the same as App Store Optimization for mobile apps. ASO is the optimization of various elements of your app in order to increase the app's visibility in app store searches and ensure first place in search results.
How to promote paid apps for money
With free account promotion options, we're probably done. Let's move on to pay, but still more reliable and effective ways.
Paid search engine marketing is a reliable thing.
A great thing to get your target audience to pay attention to your app. This method entails bringing your app to the top of the search engine results.
Mobile ads promoted on search engines will help you reach your marketing goals by getting views, clicks, and installs of your app. This way you can increase your audience reach and promote your mobile app based on users' location, interests, or search preferences.
App Review Websites.
It's essential to make a noise not only on the social media world but on the whole internet as well. For those purposes, the reviews on the special websites will be a great option and it doesn't cost much. In fact, people are searching for apps for something almost every day, and they use Google to search for that.
Therefore, getting into the top list of apps related to your theme is crucial in this sense, because that's exactly the way how the audience will be able to discover your app. By buying the place in the list, you will provide downloads for your app for years by paying once.
We can help your app to become more popular and find its users, just email us by filling out the form.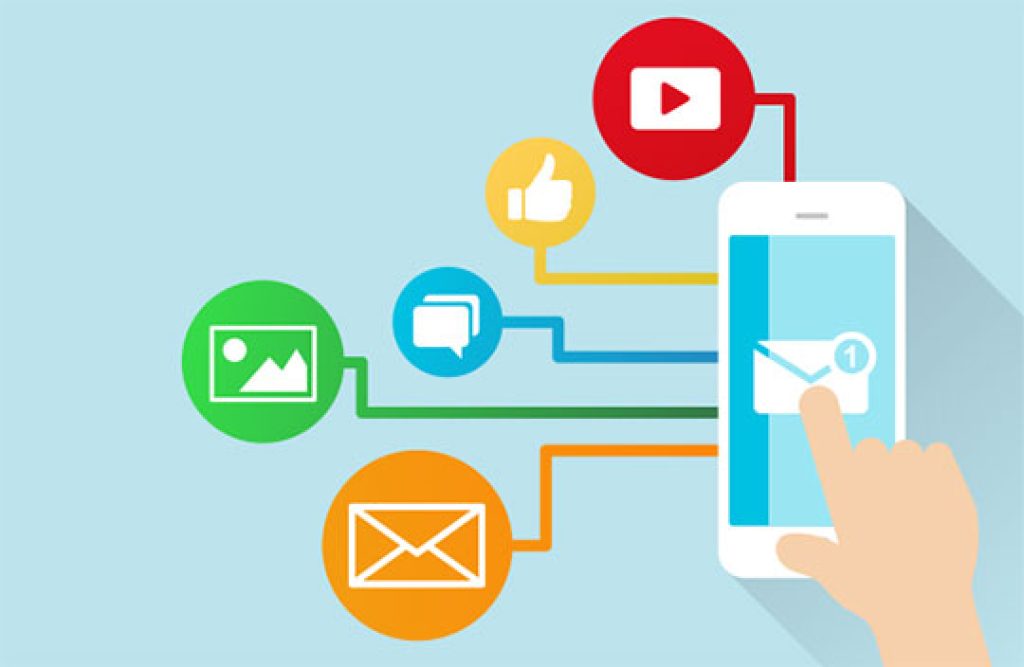 Email marketing is one of the most effective and unobtrusive ways of promotion.
Nowadays, most people use email, and according to statistics, 91% of users check it every day. Looking at that figure, it's clear what to do next. It's important to remember that the first impression is created by the subject line, so it's best to make it flashy. Use an epic image and describe the main benefits that users will get by installing your app.
Working with Bloggers
Bloggers are a key part of the online community and play a huge role in influencing subscribers. Their opinions are perceived, shared, and listened to by thousands of people. Working with bloggers is marketing to people who can convince their subscribers of the merits of your app.
The advantage is that they have direct access to your audience and can easily influence their decisions. To use this strategy successfully, make a shortlist of several bloggers and choose only those who can bring real value. Send them a personalized email detailing your app and the benefits they can get from working with you.
You may also like: How To Monetize Free Apps (Money Guide)
In-app advertising
In-app advertising is the perfect way to attract people who already use apps similar to yours. By selecting a category that corresponds to the app you want to promote, you can only show your ad in relevant apps. Ads with images or vibrant media files are by far the most powerful types of ad content you can use for in-app advertising.
Collaboration with a sponsor
This means that your app will only show ads from one specific company, as opposed to traditional ads, which may show a number of ads from different companies.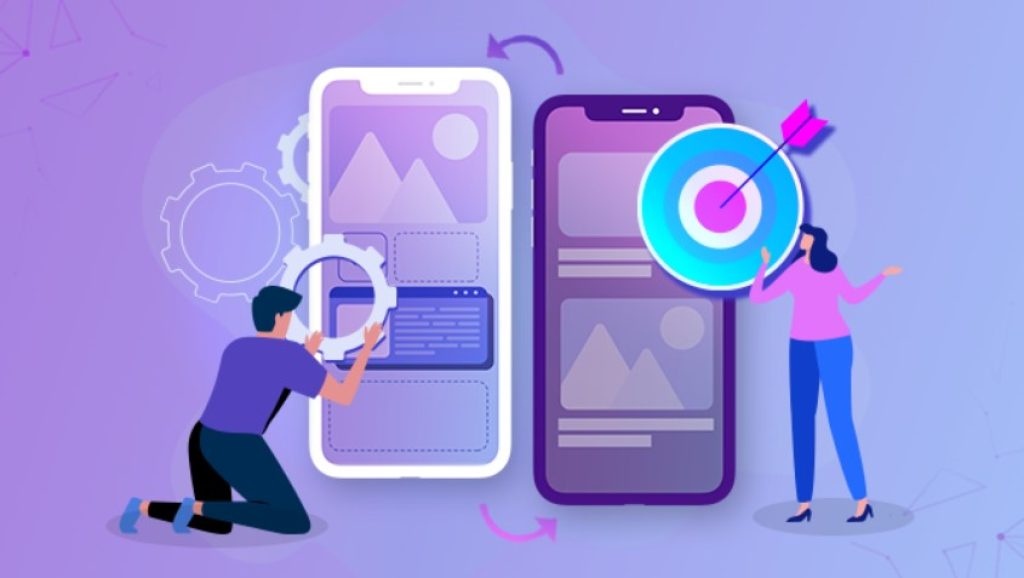 Use Apple search ads
When promoting a paid app, advertising in the app store for specific keywords can be of great help. A little warning: avoid mistakes when using keywords and don't use everything as a keyword. More is not better.
The main thing – is to make a semantic kernel of relevant keywords, at best ten to fifteen, and have patience while testing them. Be prepared for the fact that, most likely, a decent result immediately will not be.
Beta testing
You can be proud of your app after creating it and working to improve it, but it's also important to make sure it's ready to be released to the general public.
You'll only hurt your app marketing efforts if people try your app and find that some bugs or design issues leave them disappointed and discouraged. To make sure your app is really ready to go, you need to run a beta version. If you don't know how to get beta testers, we can help you find them.
When people can test the beta version of your app, you'll get a better idea of how it actually functions. After that, you'll be able to make the necessary changes before opening it up to more users.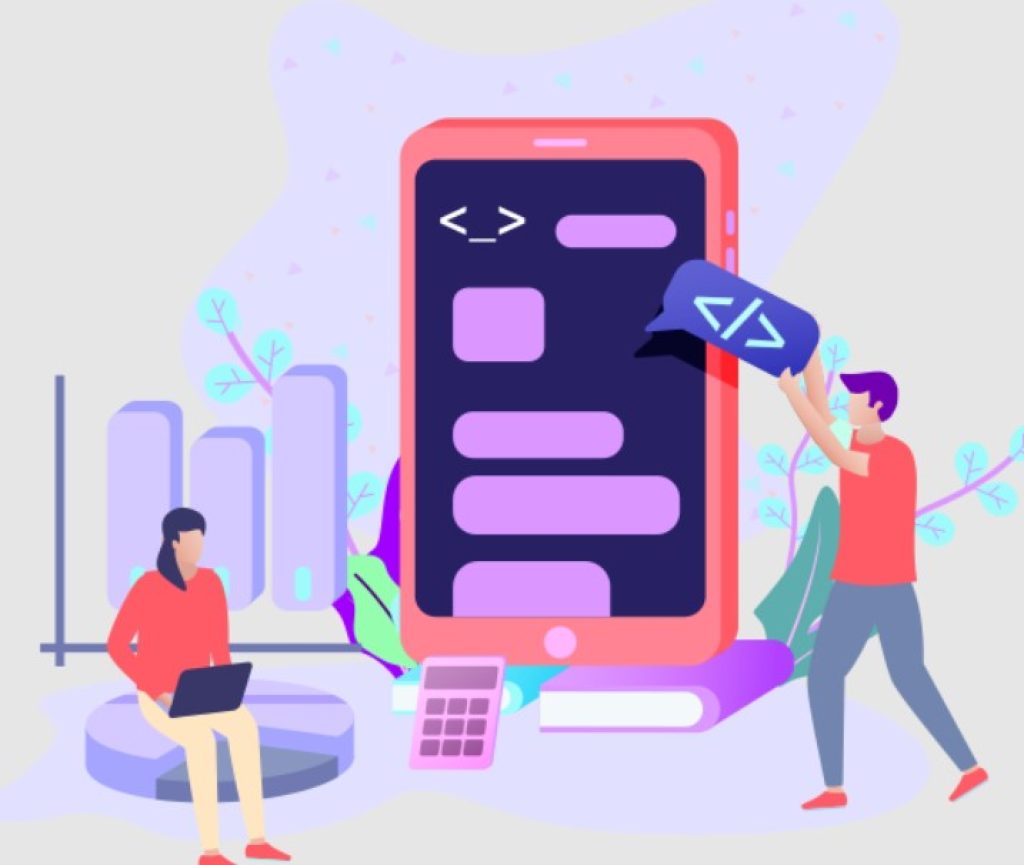 You may also like: 15 Best App Marketing Ideas That You Can Start Today
Provide social media advertising
Social media marketing should be an important part of your pre-and post-launch promotion plans. You should provide your presence on the social media platforms that are most popular with the users you expect to use your app.
You can use your social media pages to share demos, videos, and those reviews, and feedback that you have requested from mobile app development experts and industry insiders.
It's important that in your social media posts you remember to link back to your app in the app store you use to launch. If you have a blog that you use to promote your app, you should do the same in every one of your posts.
After all, you want to encourage downloads, so make it easy for people to go to your app's landing site so they can download it.