SpeedInvoice is the best invoice creation system you can do on your computer as well as on your phone.

You may also like: 16 Best money transfer apps for Android & iOS
This app is designed to create invoices with internet access, so you can use it from your computer, phone, or tablet. You can work with your colleagues in real-time as you create invoices, estimates, or receipts.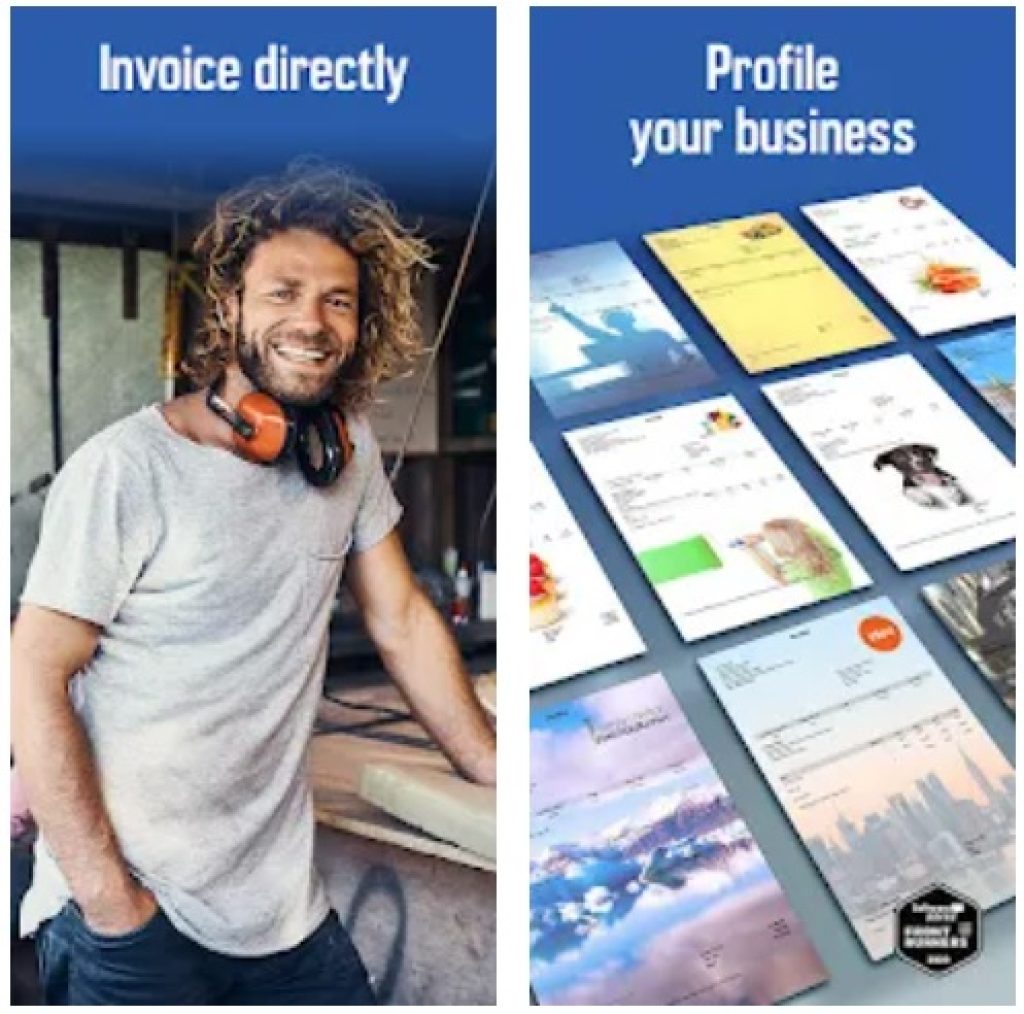 You can also personalize your business by adding a logo and flexible design to create attractive business invoices. In other words, you can create your invoices right on the go.
The SpeedInvoice service provides a huge number of background images for design variability, meaning you choose from over five hundred when setting up your application.
You can sign your documents and your customers can sign for pickup or delivery. You can email, print or share any invoice or estimate.
The app also includes the ability to share via other apps like Facebook, WhatsApp or SMS. Here you also have a professionally designed billing template that you can send as a PDF or JPG. With SpeedInvoice, your business invoices look attractive; it's a simple app for creating invoices and estimates.

You may also like: 5 Best Franchise Management Apps for Android & iOS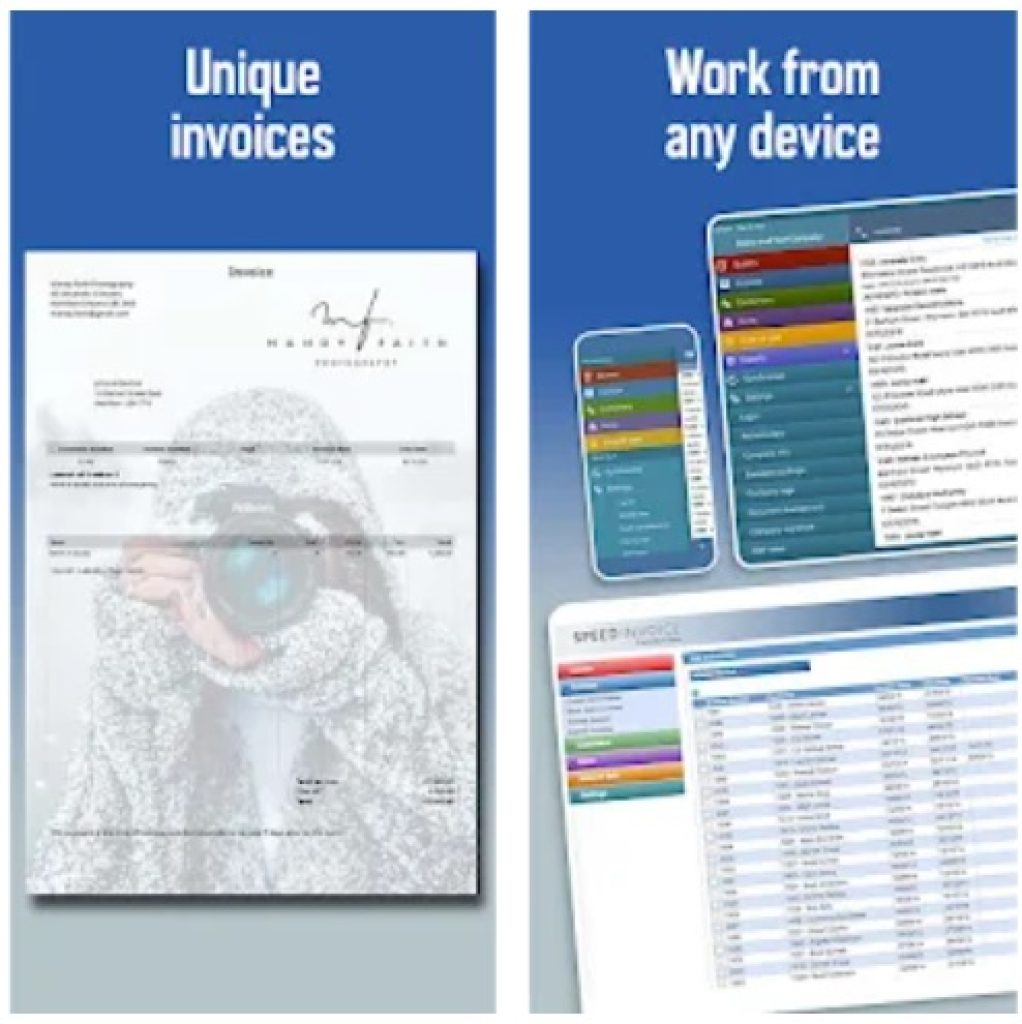 Reliable storage
As an invoice generator, SpeedInvoice securely stores your Important Data and automatically backs it up. Even if you lose your phone, it's stolen or broken, you'll have access to your data again as soon as you download the app. For example, many invoice apps save all your data on your phone, so if you lose your phone, you'll also lose all your bills. With SpeedInvoice, you don't take that risk.
Free trial
SpeedInvoice is the leader among invoicing apps. You can try it for free to see if it's right for your business. After using the free trial, you can purchase an annual subscription for $55.20 ($4.60 per month).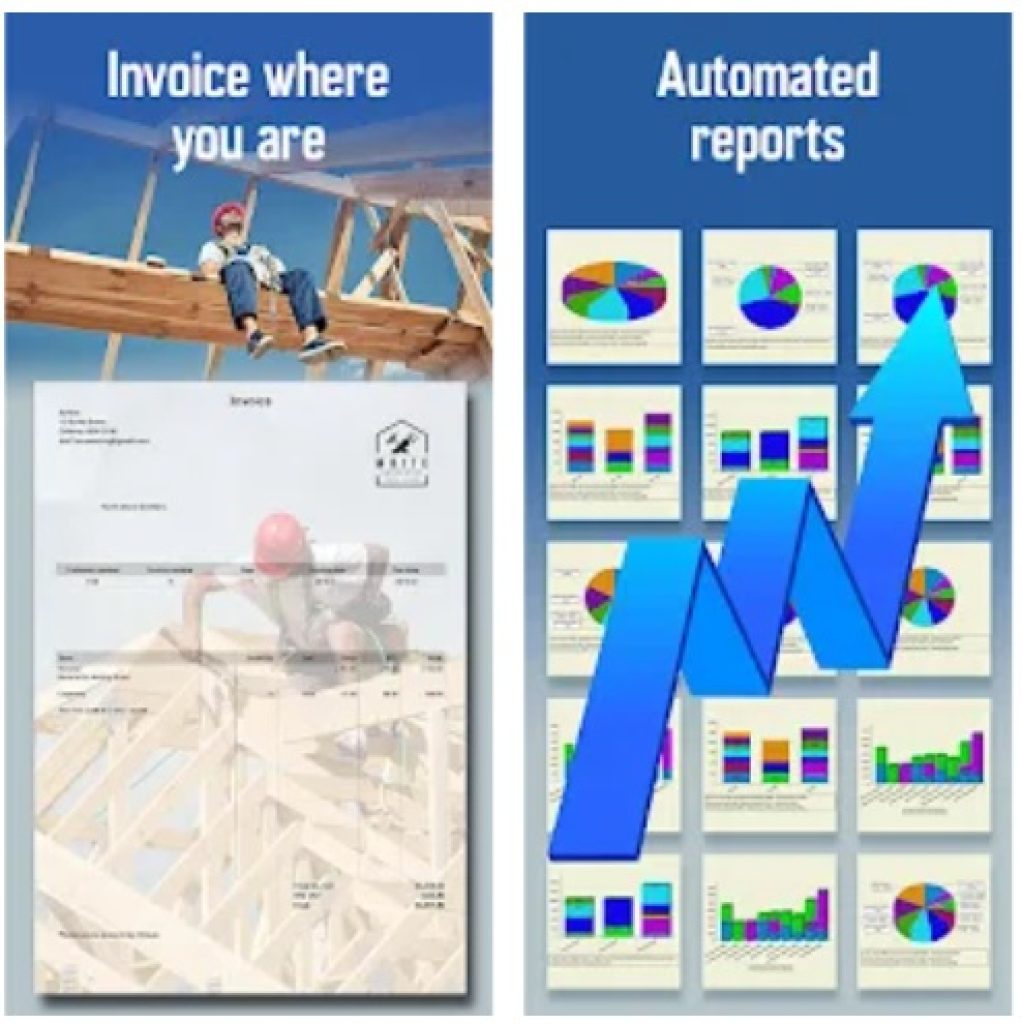 You may also like: 10 Free Team Chat Apps for Android & iOS

Features of the app:
Use integrated reports and control your sales, customers, payments, positions, or tax invoice reports. You can also create accounting documents
Ability to quickly and easily view your invoices or estimate estimates corresponding to a specific customer or category, such as "Unpaid" or "Overdue"
If you're not online, you can create invoices, but you can only send them when you're online
Add contract terms, drawings or project plans in Word, Excel, and PDF files to any invoice and estimate – Receive a copy of all invoices and estimates to your company's email address.