How to fit all the moments in one photo? Or how to post a large photo to your Instagram profile? You need to download special layouts apps.
They will help you keep your blog and amaze followers with new ideas. You can easily and quickly share any moment of your life. It's easy to use layouts for your Instagram account.
There is a list of the best Instagram layout apps for Android and iOS. Try them all or choose only one. And before you start, I recommend you to check an article about the best aesthetic photo apps for Instagram to make it look even better.
Layout from Instagram: Collage
This app is a great tool for creating layouts. The navigation of the app is very simple. Select a photo from the gallery. Select a layout.
The app has more than a hundred different layouts for Instagram. You will get full control in creating a layout. Mirror, twist, crop and add effects to the photo. Use the button for quick face recognition.
You can add up to 9 photos to one photo. You can also cut photos into 9 parts and post them in turn to Instagram. Your profile will become amazing. Save photos to the gallery in good quality. The app will show you the last 30 photos that you took. This will make it easier for you to find the right photos.
All collages and layouts are well compatible with Instagram filters. They won't spoil the image quality. You don't need to create an account to use the apps. Just download it and start creating. It is very popular all over the world. The app has been downloaded over 100 million times.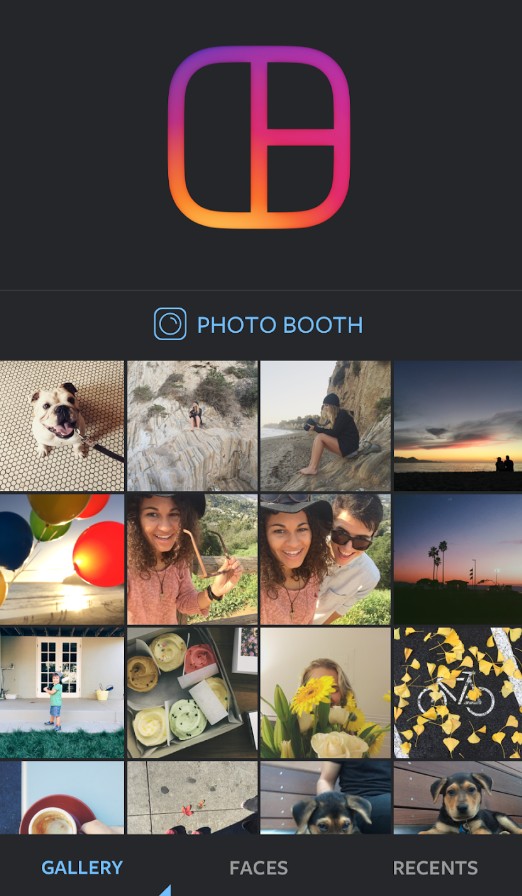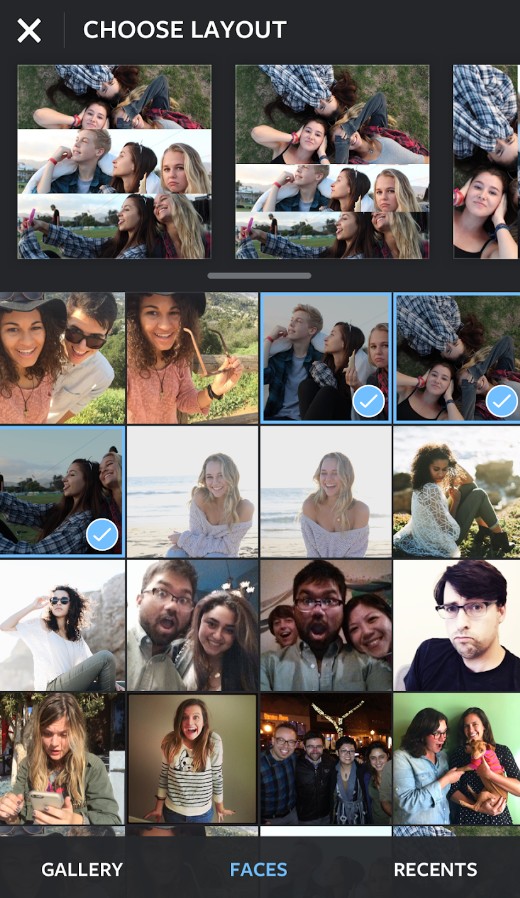 You may also like: 11 Best no crop apps for Instagram (Android & iOS)
UNUM: Photo Editor & Collage
This app is great for creative artists. It will help you create your own brand. Take photos right in the app or select them from the gallery. The app has many tools for creating layouts. Try adding up to 9 photos in one layout. You can build your brand.
The app will also suggest your hashtags for your layouts. Play with colors and light. Create unique photos and layouts. You can plan the description of the photo directly in the app. This will save you time. You can become a celebrity on Instagram with this the help of this app.
The app works online and offline. No matter where you are. You will always get access to the app. This platform has all the necessary tools for working with Instagram and photo processing. Tell your story with photos. The app creates HD quality layouts. Download this app as soon as possible.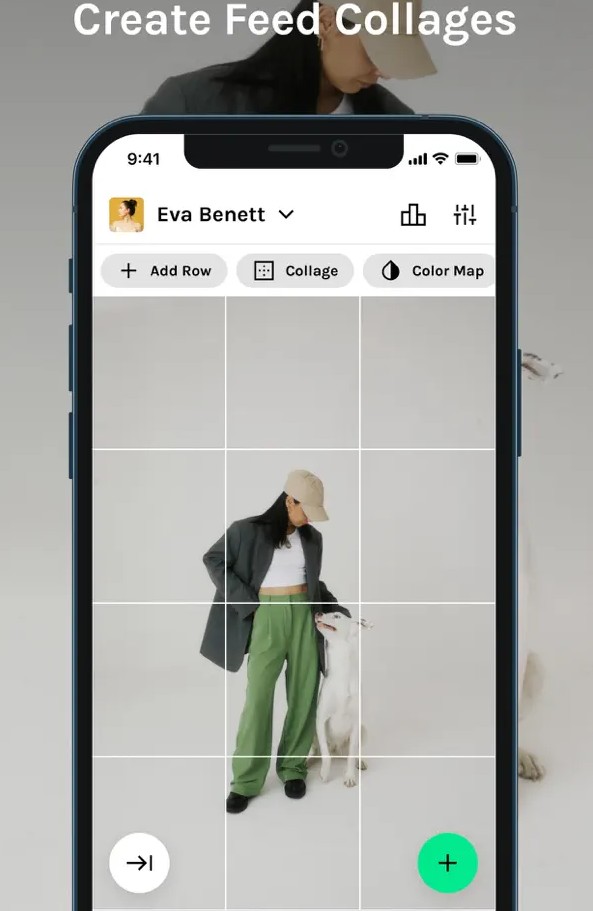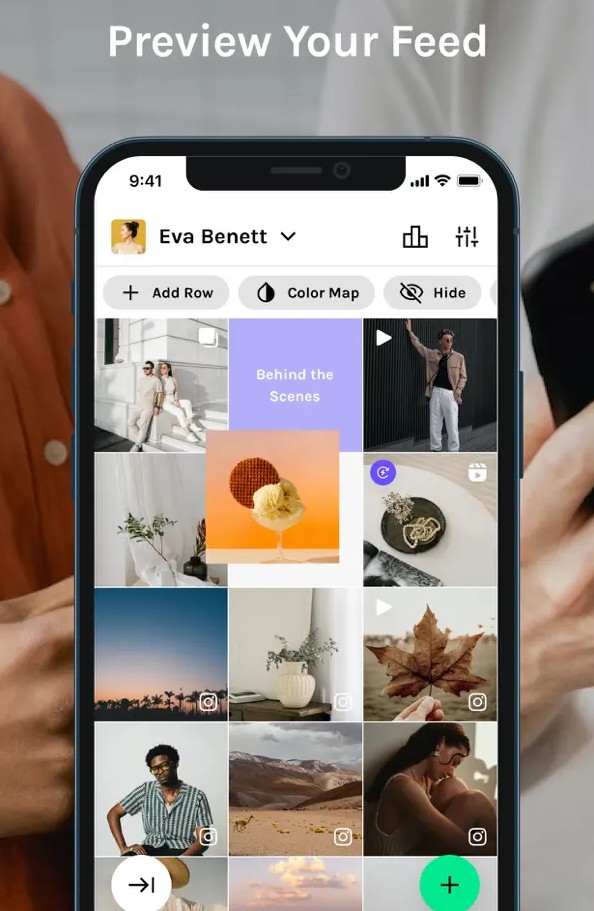 Canva: Design, Photo & Video
Canva is one of the best apps in Art and Design section. It's multifunctional and the interface is quite straightforward.
After you have launched the application, you need to sign up.
In the introduction, you will be asked to specify the purpose of using the application.
Then you will be directed to the main menu. To create a design, click on the plus icon in the lower right corner.
At the top of the screen, you can select a category, for example, to create a design for a social network. By clicking on the Social Networks button, you will go to the section with the most popular templates.
Lots of functions are available to create exclusive templates. You can choose font or background colors, effects, crop the picture by simply clicking on the buttons at the bottom of the screen.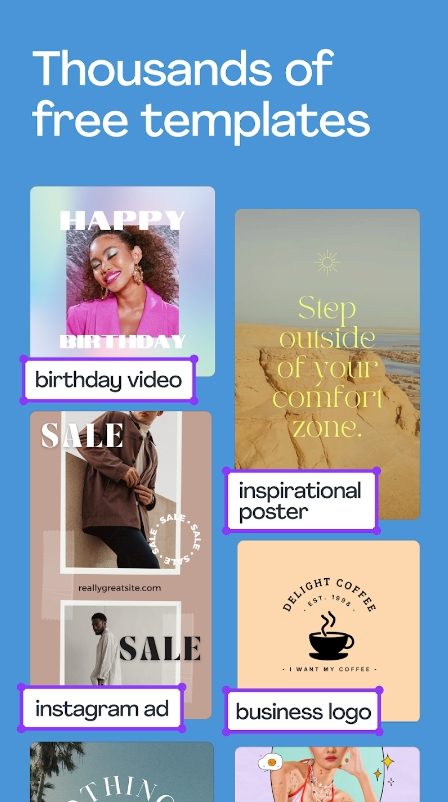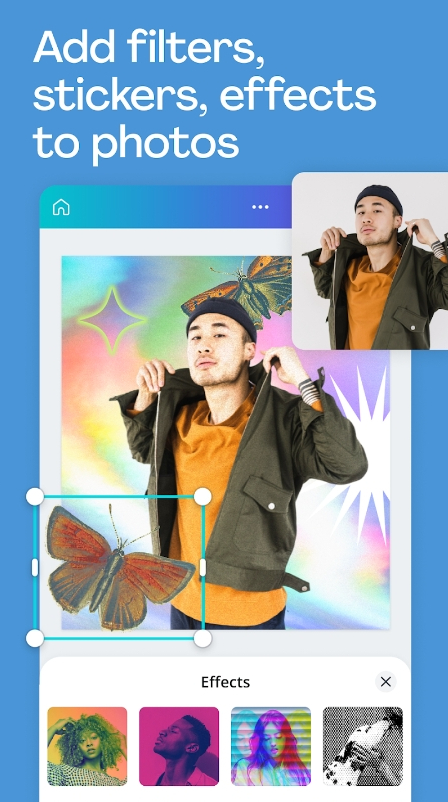 Dada: collage maker & editor
If you're looking for a convenie­nt way to create eye­-catching collages or engaging content for your blog or busine­ss, you should give Dada: Collage­ Maker & Editor a try.
Although it's not the most popular app out there, this tool has cultivate­d a dedicated community of enthusiasts who find its capabilitie­s valuable for their creative­ pursuits. Should you wish to enhance your blog or website, create posters, cards and invitations – you can do pretty much anything with ease.
The app is focused on creating collages with a dash of photo editing. It offers a bunch of free stickers, fonts, and backgrounds, and allows you to pe­rsonalize your collages for that personal touch. Customisation options are truly numerous. Plus, it's very user-friendly.
There are lots of templates, and you can save the layouts you create in process. Besides, you can create your own works.
The app has a free version, but offers in-app purchases.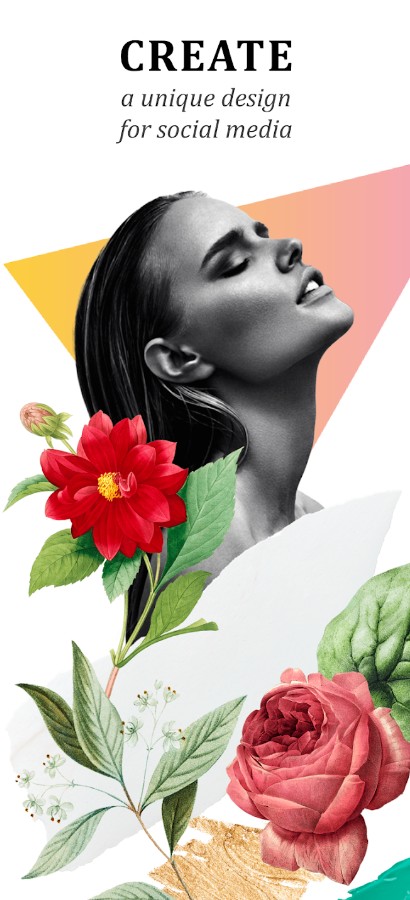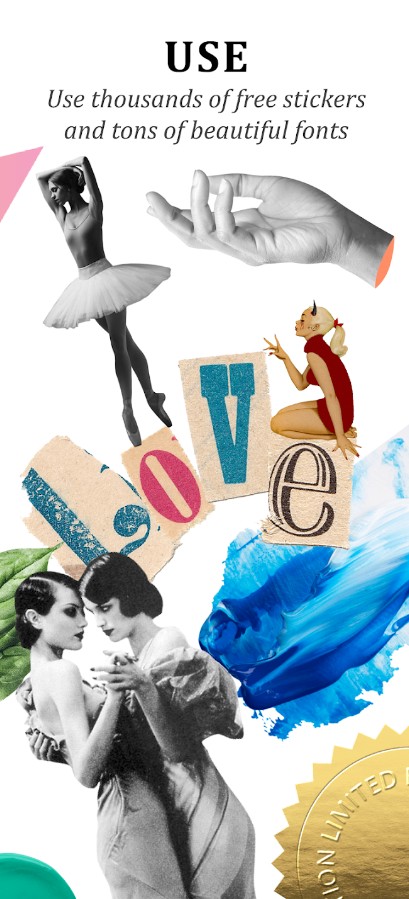 Pic Jointer Grid Photo Collage
This app has amazing collage layouts. Create a selection of photos with the most unforgettable moments. You can fully customize the layout. Choose a frame color. The app allows you to manually adjust the color. The app has a quick photo selection function.
It will make recommendations on which photos harmonize better. Add a beautiful background. This will make your photo more dynamic. You can add text. Choose a font and text size. Write a motivating quote for your followers. They will be inspired by you.
The app has basic tools for photo editing. You can resize the photo. Rotate and crop the photo as you want. The app has over 150 different layout designs.
Choose the one that best suits your mood. You can add stickers to your photos. This will make your photos more interesting. The app has been installed more than 5 million times.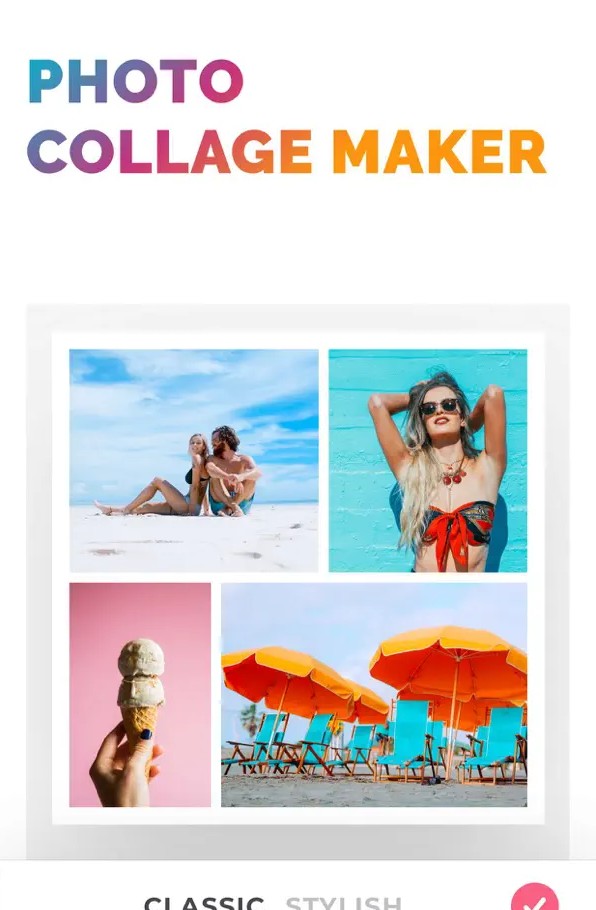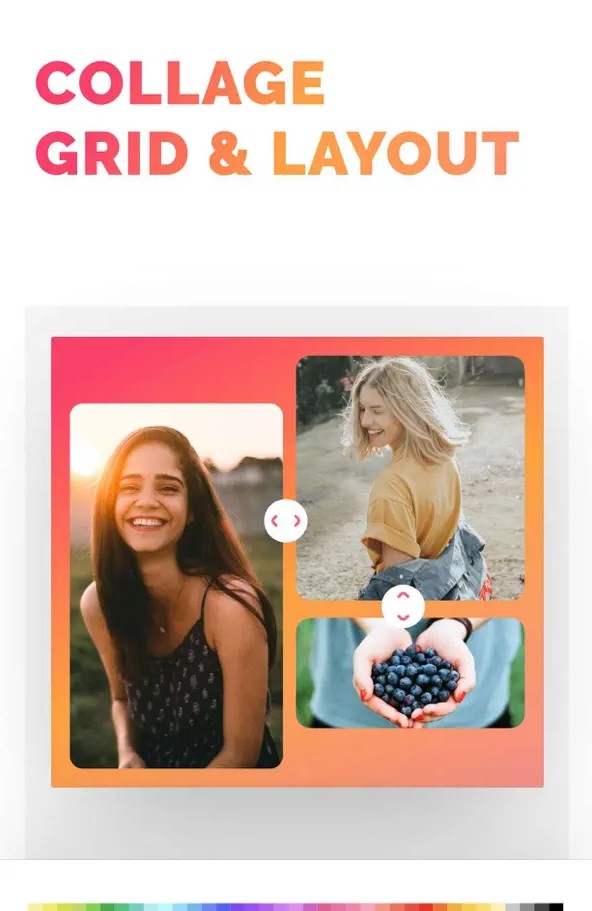 Preview for Instagram Feed
Preview is a free high-quality useful application with which you can conveniently manage your Instagram account. After a quick installation of the application, launch it and get to the main menu.
To get started with the application, you need to enter your Instagram account details and create a synchronization by tapping on the login button.
The main advantage is that you can control several Instagram accounts at the same time. Push on the Add Account button to switch from one account to another.
This app allows you to create an impeccable Instagram profile. Combine photos and click on the Preview button to see the result.
The essential function is the opportunity to automatically upload photos at a set time. Get to the Schedule section to configure this function.
In this application, you can create a post from scratch. Select a photo. Come up with a caption and write it down. Put a notification on when you need to post it.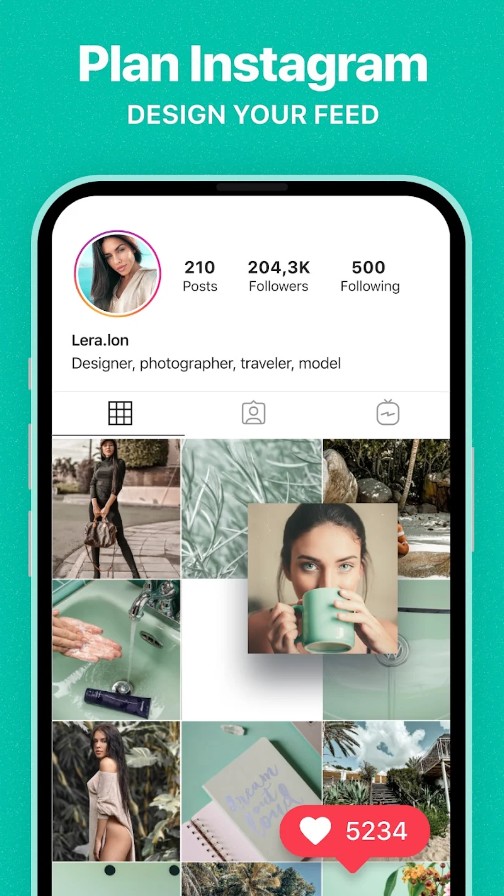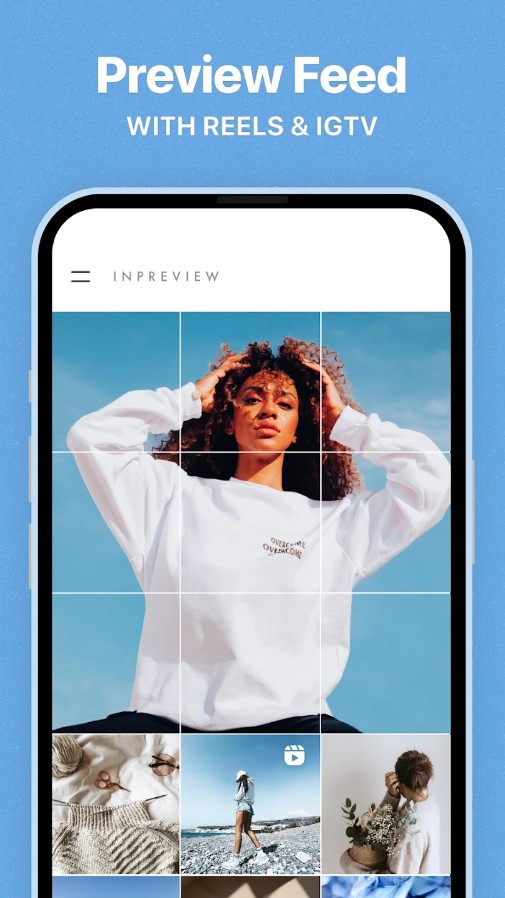 You may also like: 11 Best Vintage Photo Filter Apps for Android & iOS
Feed Preview for Instagram
Feed Preview for Instagram is a pretty average app in the Social category and it doesn't stand out compared to other apps. In addition, to get access to many functions, you need to pay for in-app purchases.
After you have downloaded the app, enter the name of your Instagram account. Afterward, follow the instructions in the app. It supplies you with the most necessary and brief information.
Moreover, click on the Plus button to add a new media file. With this app, you can post an Instagram story or post. Furthermore, you can also shift photos to successfully arrange them according to the color scheme – hold and drag them.
The most significant advantage of the app is privacy. You don't need to enter a password to operate your Instagram account.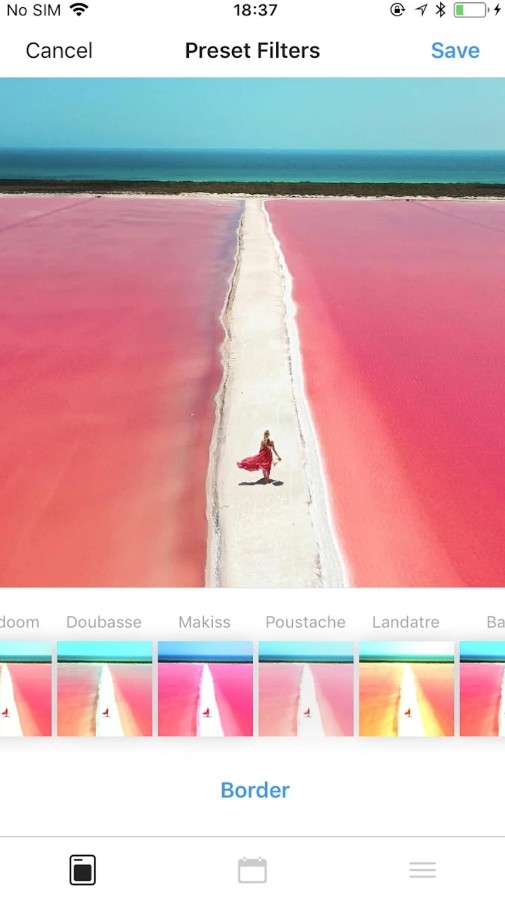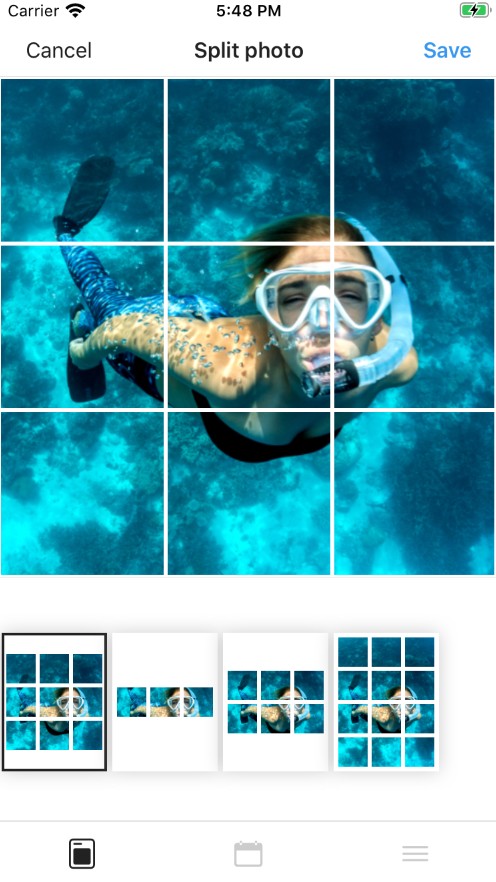 Preview – Plan your Instagram
This app has not only a lot of different Instagram layouts, but it is also an excellent Instagram planner. You can plan your publications. Swap photos to achieve harmony.
The app has many filters. You can think up your style of having an Instagram account. Use the schedule to post photos daily. This app has analytics of your profile.
You can repost other profiles. Edith beautiful photo and add text to it. Then, crop this photo into a few squares and post them every day. You will get the full image when you post the last photo. Your followers will be amazed in image quality. This app is a perfect helper to create the layouts for Instagram.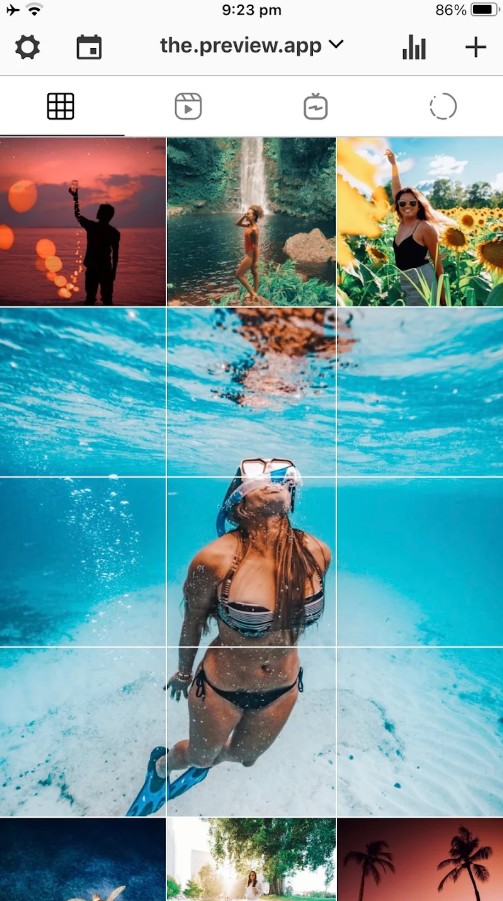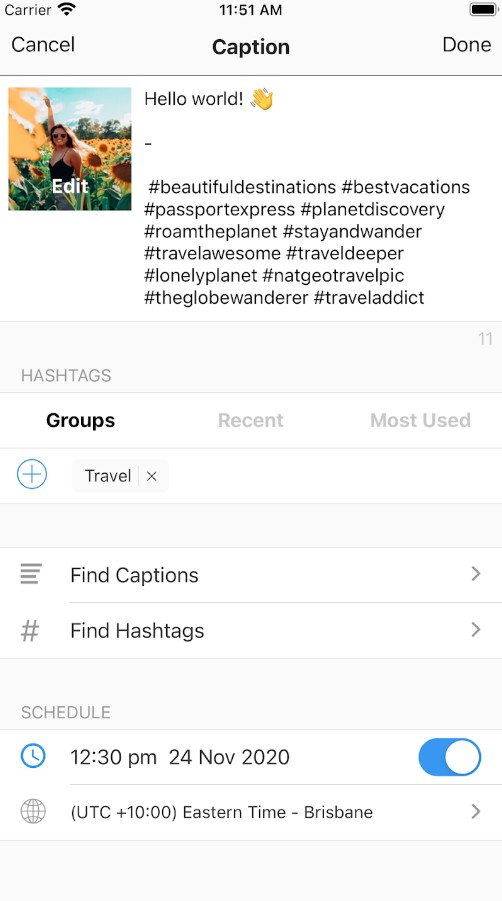 Garny: Feed preview & Planner
Garny is a magnificent app in the photos section to manage the Instagram account. It provides a lot of free useful functions, although it includes in-app purchases
First of all, the design is carried out in warm colors. Moreover, the interface is simple and understandable for a beginner.
Furthermore, the main advantage of this app is that you can apply filters to photos by clicking on the buttons at the bottom of the screen. So, you don't need extra apps for this function.
Also, if you want to get notification about the publication, set the time and date in the settings.
You don't need to be logged in to operate with Garny.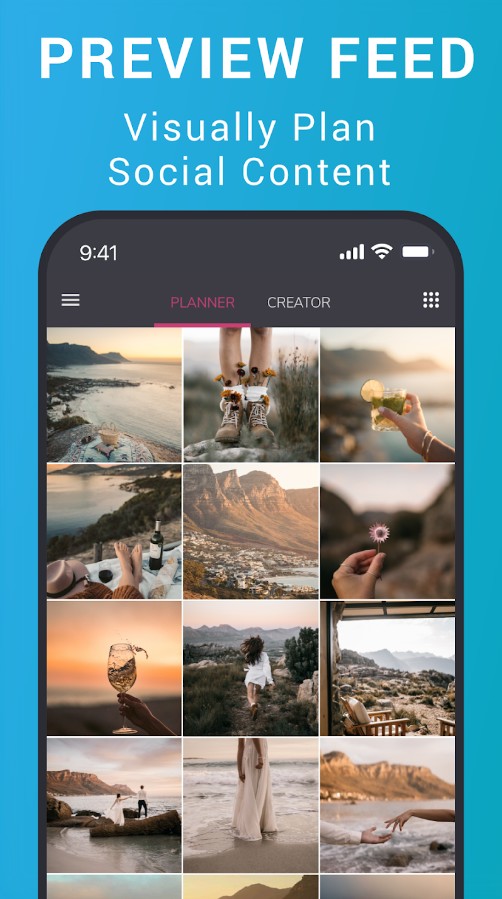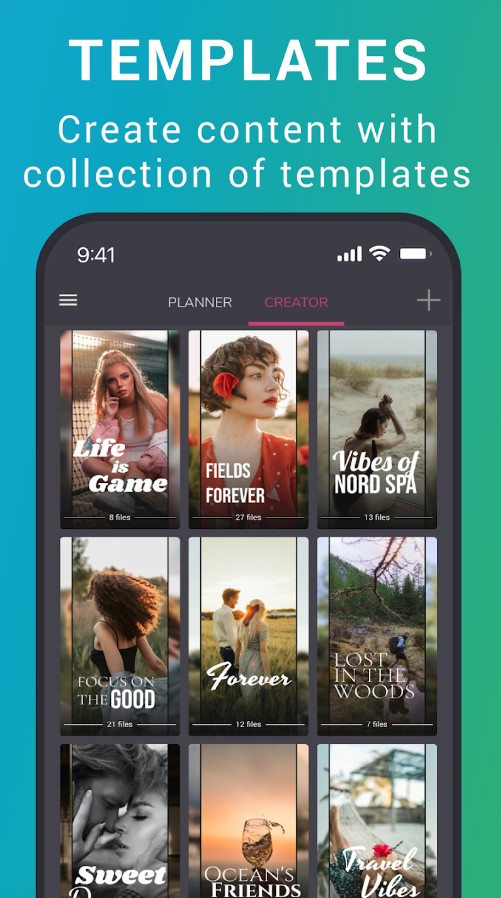 Nine Cuts Grid For Instagram
This app quickly and easily allows you to cut your photo into 9 equal parts. You can crop your photo into a maximum of 30 parts. The app doesn't spoil the quality of the photo.
Post photos to Instagram in the order that the app will show you. So you can add a beautiful image on the main page of your profile.
This powerful app will help you crop any photo. Select the number of parts for the crop. This app is suitable for those who have business or trading accounts on Instagram.
You will be able to promote your product brighter. The app doesn't take up much space on your smartphone. It weighs only 4.3MB. It has been installed more than 1 million times.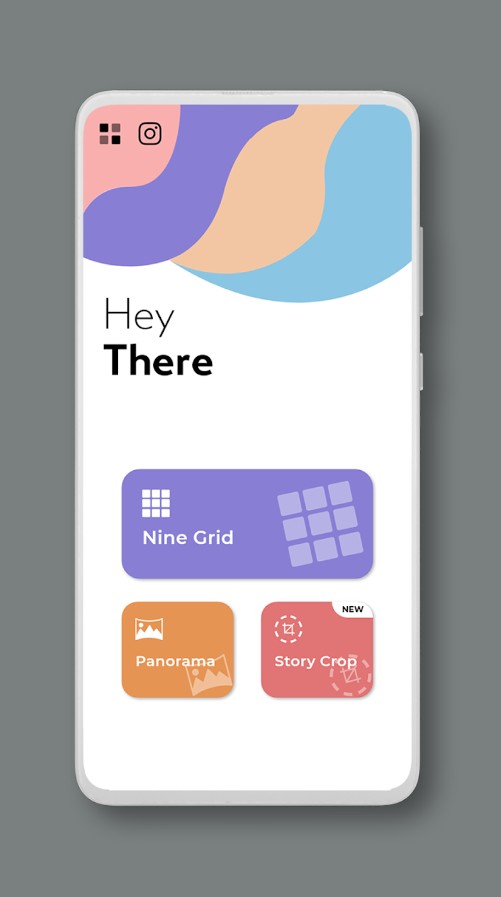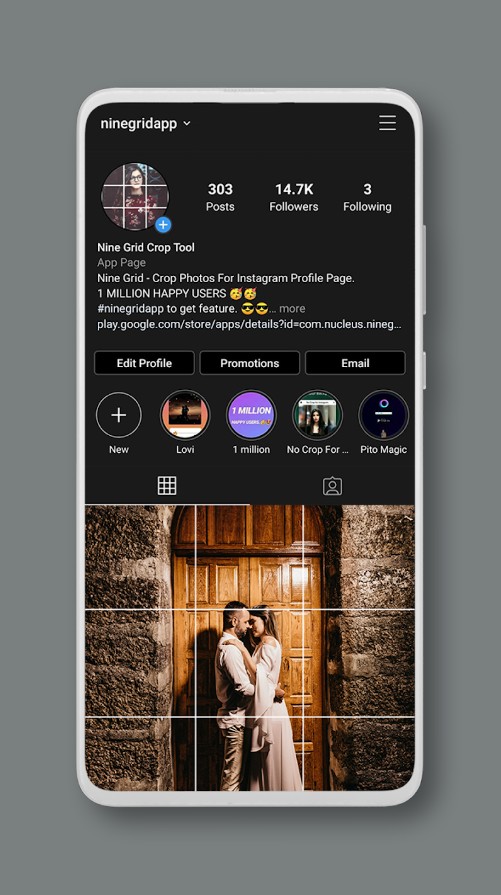 Collage Maker – Square Fit,Color Splash,Cool Frame
This app has over 100 different Instagram layouts. You can create a unique photo using one app. Select photos and layouts. The app will process the photo and save it to the gallery.
You can crop the photo into several squares. Post them every day. When you put the last photo in your profile, a new image will appear on the main page.
You can easily change the background. Choose a color or background design. The app has a set of editing tools. Zoom, rotate and cut the photo. Add filters to your photo.
You can emphasize all the colors of the photo. The app has been installed more than 1 million times. Create the perfect layout for Instagram.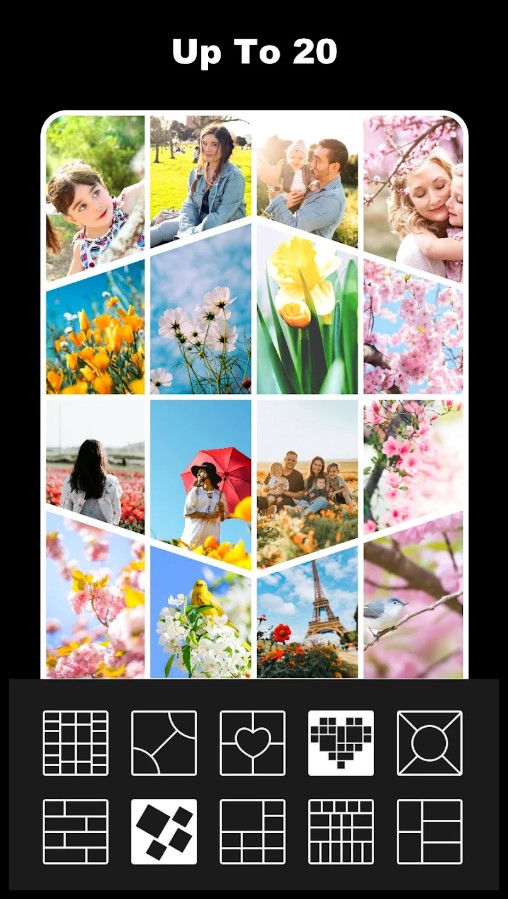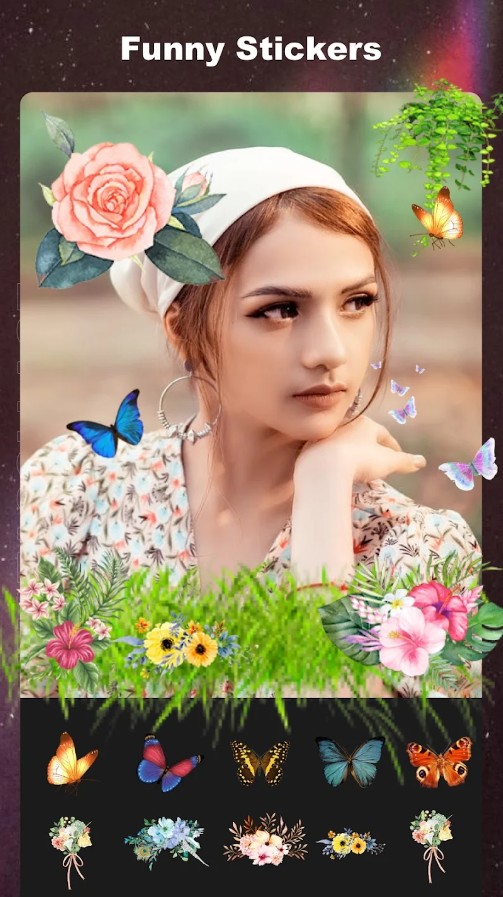 You may also like: 9 Best Instagram Hashtag Apps for Android & iOS
Photo Editor – Collage Maker
Photo Editor – Collage­ Maker is another collage making and photo editing app. It is fairly popular, with over 50 million downloads on Google Play, and a rating of 4.9.
In fact, it's the perfe­ct tool for creating collages, enhancing your photos with filte­rs, and performing basic editing tasks.
The app is ge­nerally reliable and stable­, although occasional minor issues may occur. It's a great choice for individuals who want to e­nhance their photos and create­ collages without the nee­d for advanced graphic design skills. The inte­rface is user-friendly and intuitive­, and I found creating collages super easy.
One of the­ benefits is that it offers a varie­ty of templates. The options range­ from classic collages to trendy Instagram stories. You can combine up to 20 photos in a collage. Additionally, basic photo e­diting capabilities are available, although the­y are not overly advanced or comple­x.
The app is free, but some features have to be paid for. One drawback is the­ presence of nume­rous ads throughout the app. It won't consume exce­ssive memory on your phone, though.