If you're the kind of person who likes to visualize thoughts and concepts, we've got some apps you'd be interested in.
Here's a list of the best interactive whiteboard apps for iPad you can use for free. These apps turn your iPad into a multifunctional whiteboard you can use for multiple occasions. These are perfect apps for teachers, students, tutors, kids, and practically anyone with creative ideas that need to be written down. Let's dive in!
Whiteboard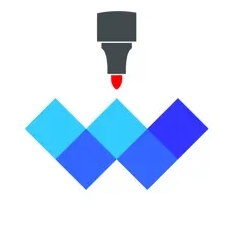 This app is all about simplicity: it's easy to understand and pleasant to use. . Coping with this app is easy as pie, even a child can do it. It will become a good companion in your art, school, and work life.
You can use only one finger to write, and if you need an eraser, just gently touch a display twice. If you choose the trimmed-down version, three fingers' gently sweep can clean the screen easily. Try to shake it, and you will find all saving pictures, or save them by yourself by pressing the saving button as well.
All pictures are saved as high-resolution images to your album directly, or you can print them as well as share it via SMS or email or any social network! Moreover, there are four colors. It means that you can customize the brush color, and pick one of three types of brush sizes, to fit you.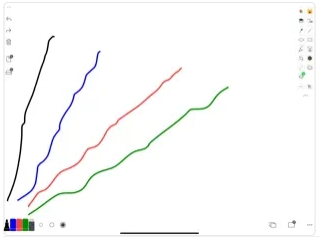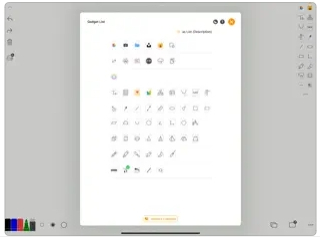 You may also like: 11 Best Drafting Apps
Padlet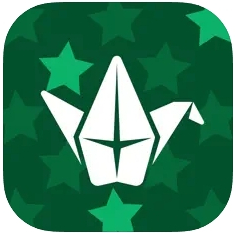 It is your personal space, where you can store content and any kind of information. Download videos, music, images, documents, and texts with ease. The application features a convenient drag-and-drop system that streamlines the adding process.
All your activity appeals in real-time, you won't have to refresh your page to see what is new and what's been changed. Also, the app provides you full privacy to keep your notes away from prying eyes.
Thousands of people use it every day to write a shopping list, writing prompts and to-do lists, make a business plan, supplement it with colorful pictures, charts, and graphs. You will be able to make it more beautiful, by changing themes and wallpapers.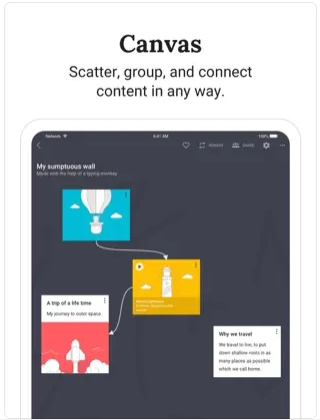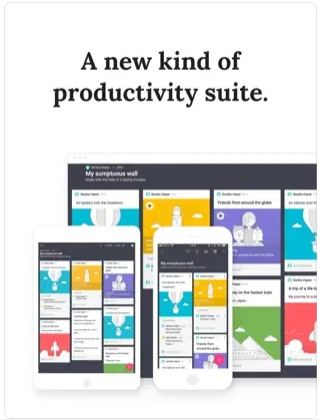 Educreations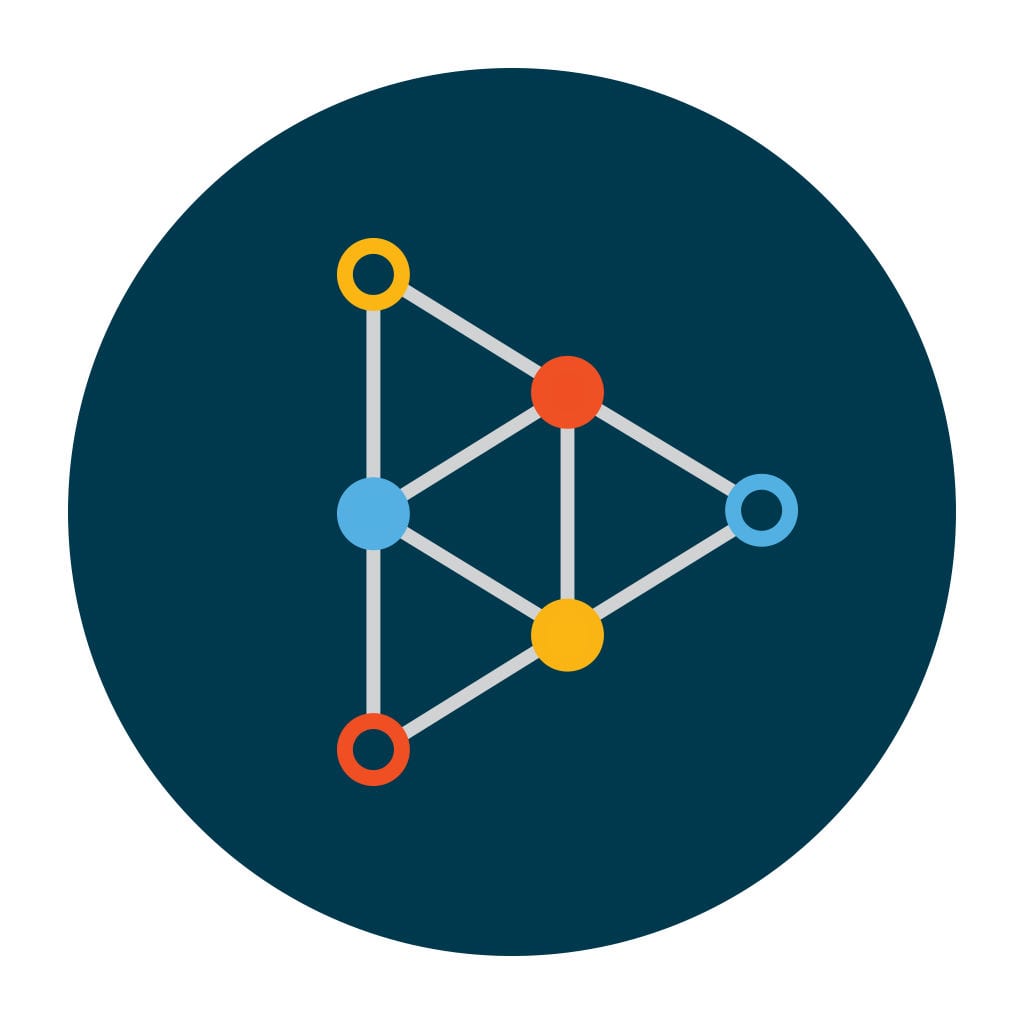 It is something innovative, and futuristic, but at the same time curious and exciting like a space flight. The app turns your iPad into a digital whiteboard and useful companion.
Create amazing videos as simple as talking or touching. Are your team playing an important match vs a strong team? Diagram a sports play! Make your lessons animated, and Math will become a dead-simple subject.
You'll get to record and replay your voice, handwriting, and drawings. Scroll pages up or down when you need extra space. Draw on top of everything with brilliant colors of beautifully rendered digital ink and a lot of other super features.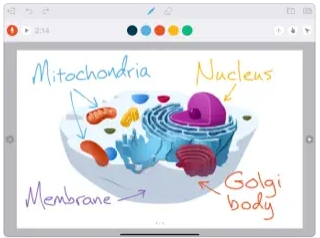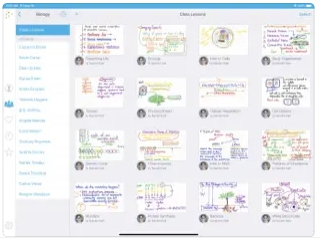 ShowMe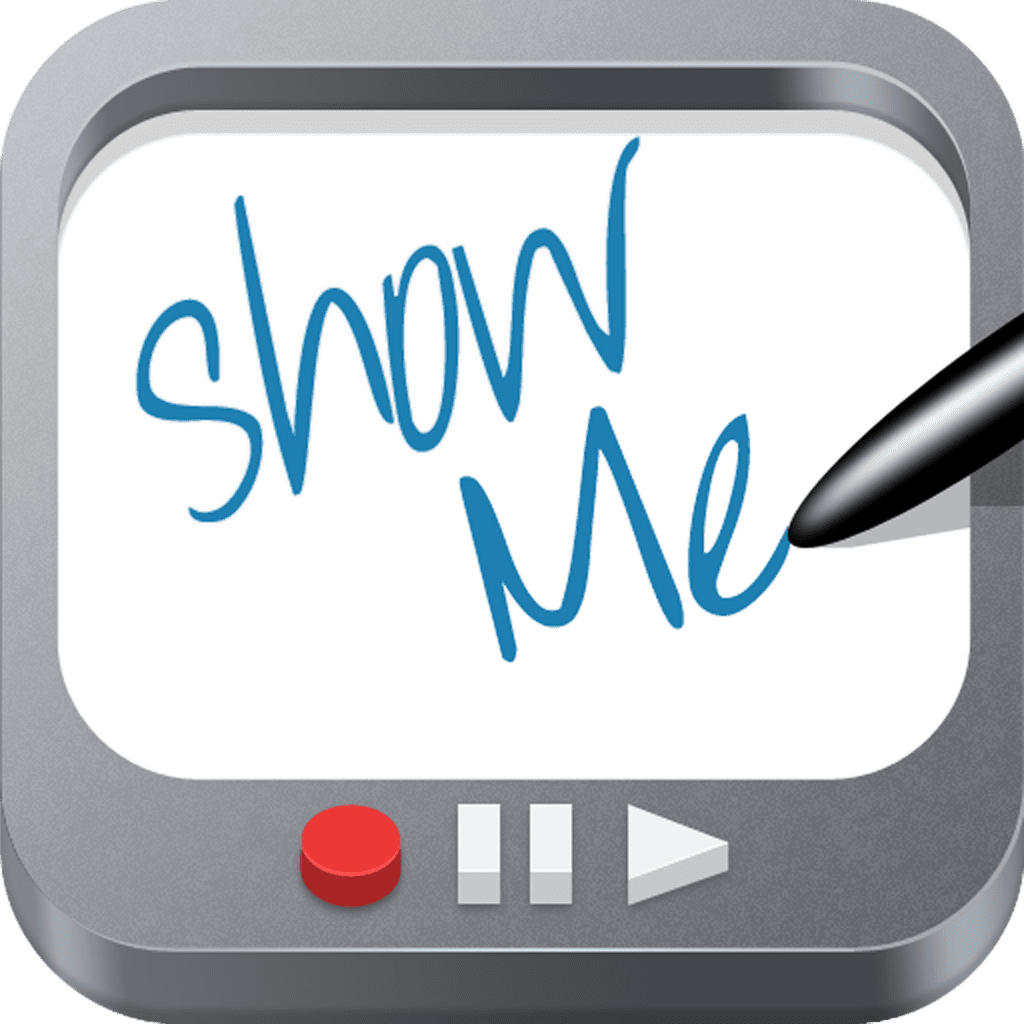 One of its features is the availability to record your voice-over tutorials and share them. It's pretty simple to use, anyone can try this interactive board.
You can use this app to record your to-do lists to make sure you'll never forget about what you have to do today. Discover other useful and curious tutorials that were recorded by other users.
Maybe in this way, you will become good at Math or History. Easily switch between drawing and erasing (as well as pausing and playing) to make your ShowMe flow from concept to concept. And plan your play strategy properly, using colorful diagrams, images, or any shape you want.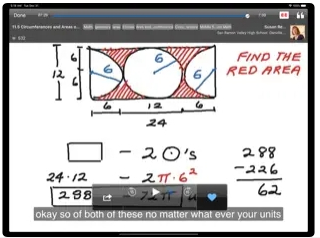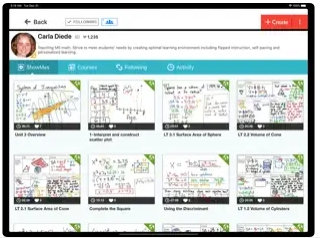 iBrainstormer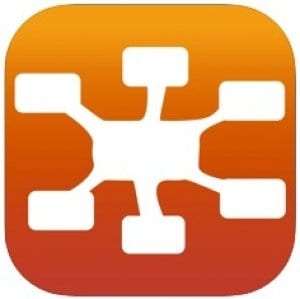 This is a pretty unusual app that is not necessarily made for a whiteboard, but happens to have such feature. It lets you create simple, colorful, and extremely visual mind maps. The workspace that you get here is pretty standard, as usual, you can create the mini-areas with objects there.
You can fill out those areas with texts, notes, photos, phone numbers, and anything that you can want. You fully control the position of the blocks, arranging them in a way convenient for you. Moreover, here you can quickly export and import files from Dropbox.
When your board is ready, you can save it as a PDF file. Apart from that, the app features many useful functions: changing colors, editing images, and some other ones.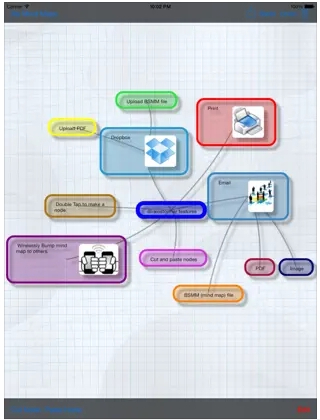 Whiteboard for Kids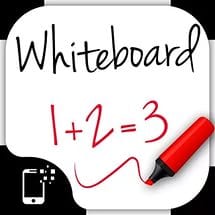 Do you know that drawing is one of the best ways to train children's brains? He or she begins to differ colors from each other, learn them and learn to live in a big world.
Just a dead-simple app for kids. There is a pretty-simple interface where your child can choose his favorite or necessary color and change brush size. This app is free, but the experience he got, using this app and his first paintings are priceless.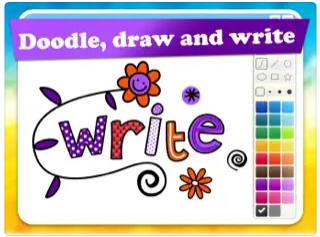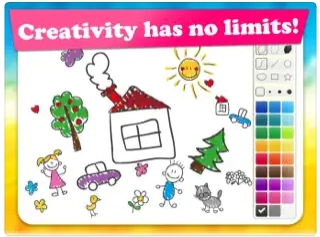 Check also: 7 Free Coloring Apps
Doceri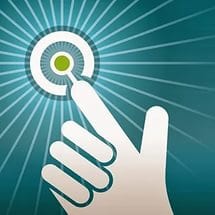 This is a combination of screencasting, desktop control, and an interactive whiteboard in one app. It lets you cope with handwritten or hand-drawn projects easily. All drawing strokes, and pictures can be cut, changed, and more.
It also turns your tablet into something like a control panel under a computer. It wirelessly connects to a classroom computer, so you could access and control any program or file on your desktop. Plus, you can use the app to show your presentation to the audience.
You'll also get to share images, PDFs, and videos any way you'd like. Rather than requiring a login to a proprietary website, Doceri lessons can be saved to your camera roll.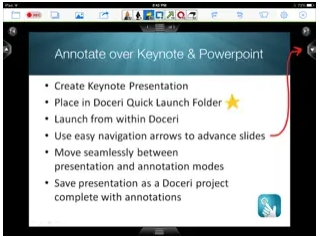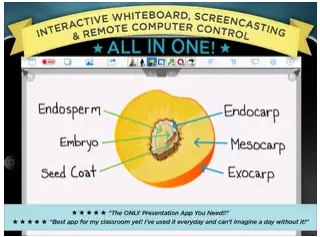 Miro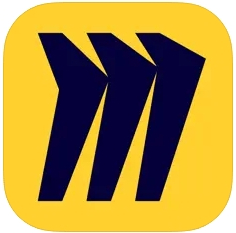 It's a simple whiteboard app that works well for collaboration. Sooth to say, you can use this app for everything: visualizing your concepts, logging ideas, making a mind map, and more.
This is a fully interactive board that syncs to all your device automatically and lets you work on group projects with ease. There's a wide range of pens and writing instruments, and you get to adjust the color, intensity, and all that.
Plus, the app lets you load and annotate PDF files and take quick digital notes on the go. You'll also get to pin photos, links, and all that. And if you teach or have a project to present, you can use an app as your vision board.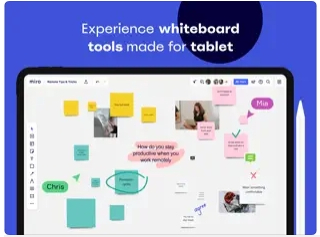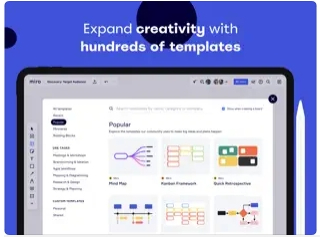 Quick Sketch

An app where you can make sketches and paint beautiful pictures quickly and without any inconvenience. It provides a wide range of colors and tools to paint with, so you can bring your imagination into life.
It's not a professional drawing tool, of course, but it works nicely for simple drawings. The app lets you set the thickness of the line, save files and reedit them later. All the mistakes can be erased quickly, and the undo button is here as well.
Plus, the app lets you easily export your images. You may rather save it to your lib or share with friends. It's fully free and there are no ads, which is always nice.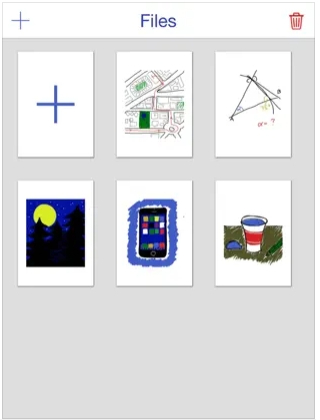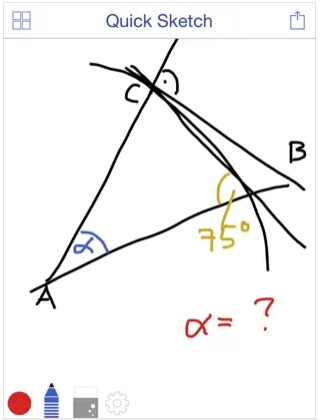 Explain Everything Whiteboard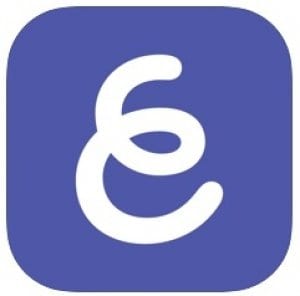 This app will be a great help for teachers, so they could present the children with the information entertainingly and vividly. On the other hand, for kids, this whiteboard app gives a great chance to gain the basic skills of presentation and have fun during the learning process.
It is possible to use one board by one member or by group projects. It is especially useful for explaining drawing techniques. Apart from that, this whiteboard app provides the possibility not only to draw pics but also to create animated videos. All the tools are placed on the left side of the screen, and there are plenty of them.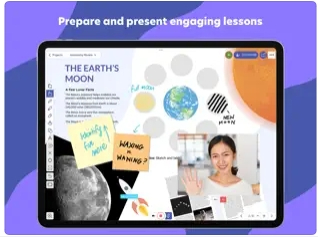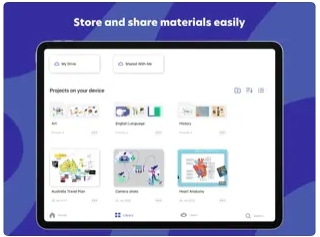 Microsoft Whiteboard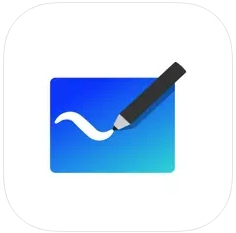 Is anyone surprised Microsoft has its version of a whiteboard app? Seems like they have an app for everything, really. It's pretty standard by the concept, but all the essential features are there.
The app provides an interactive canvas where you can brainstorm ideas, take notes, and create whatever you want. It works nicely for collaborative work as well, and it syncs all the data via a cloud. As for the instruments, you'll get to type, handwrite and draw with ease.
You can actually create pretty complex drawings there, which is pleasant. Plus, you'll get to pin notes, and pics, add links and create a grid if needed.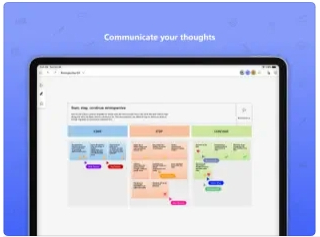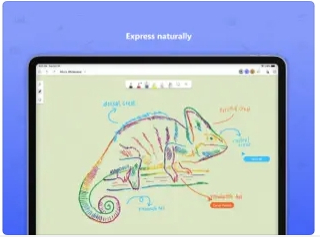 You may also check: 11 Best Animation Apps
LiveBoard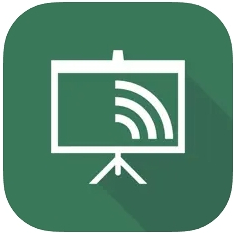 And lastly, we have an easy-to-use interactive whiteboard app. It can be used for multiple purposes, whether you're a teacher, tutor, student, or just someone who likes to visualize your thoughts and concepts.
Beyond that, the app provides a wide range of instruments for collaborative work. For instance, you'll get to pin your video call right on the whiteboard to make the work seem as real as it can be.
The app lets you pin doc files, and photos, draw, and type for as much as require. The range of drawing instruments is not the biggest, but it's more than enough for an average project. You won't get to create a professional drawing here, but it's not what this app is for.