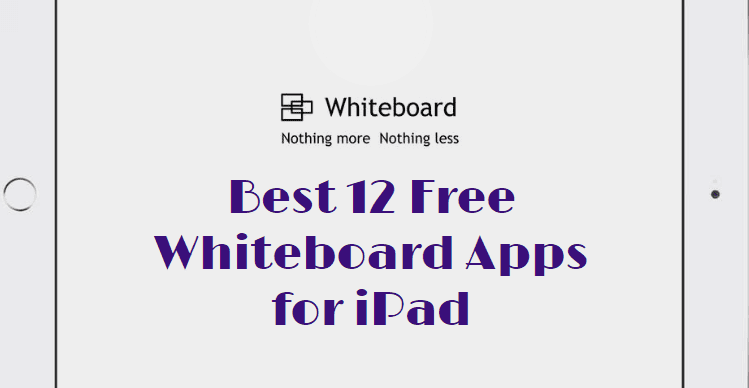 Nowadays any student, teacher, professor, sales professional, coach, financial manager or businessman can't imagine his life without a tablet. A few years ago we can't imagine, that this futuristic technology will become one of the most important parts in our working and everyday life.
And sometimes people need to highlight necessary word or sentence, write something not to forget about it or draw different cartoon characters together with children. In this case, your iPad becomes a helpful companion. Yes, I am speaking about a Whiteboard apps.
What is it? A whiteboard (also known by the terms markerboard) is any glossy, usually white surface for nonpermanent markings. Today whiteboards are available to launch on iPad or another device and use it everywhere in every time and not using a marker, just tapping by your finger.
We prepare for you several amazing whiteboard apps to make your life better. Let's go!
1.Whiteboard – Nothing more Nothing less
It's absolutely true – Nothing less and nothing more, just dead-simple to understand and pleasant to use. It will become a good companion in your art, school and work life. Look at its features :
Simple operation- is my favorite requirement and the app has it!
You can use only one finger to write, and if you need an eraser just gently touch a display twice.
If you choose the trimmed-down version, three fingers' gently sweep can clean the screen easily.
Try to shake it , and you will find all saving pictures or save it by yourself by press the saving button as well. All pictures are saved as high- resolution images to your album directly or you can print it as well as share it to the SMS or email or to any social network!
Moreover, there are four colors. It means that you can customize the brush color, choose one of three types of brush size, fitting to you . It's simple and fun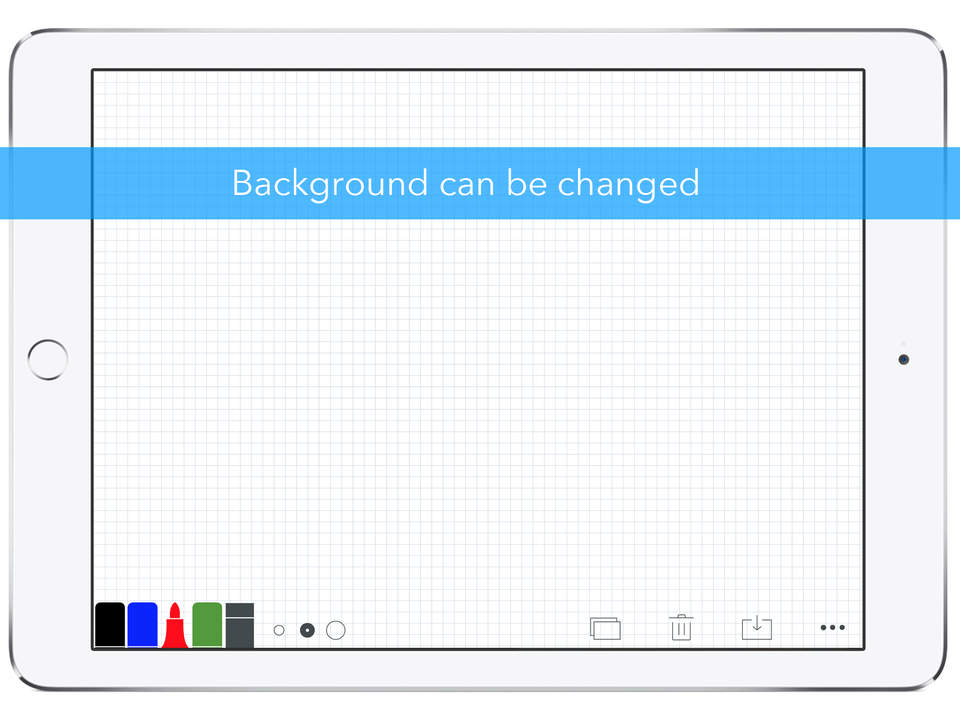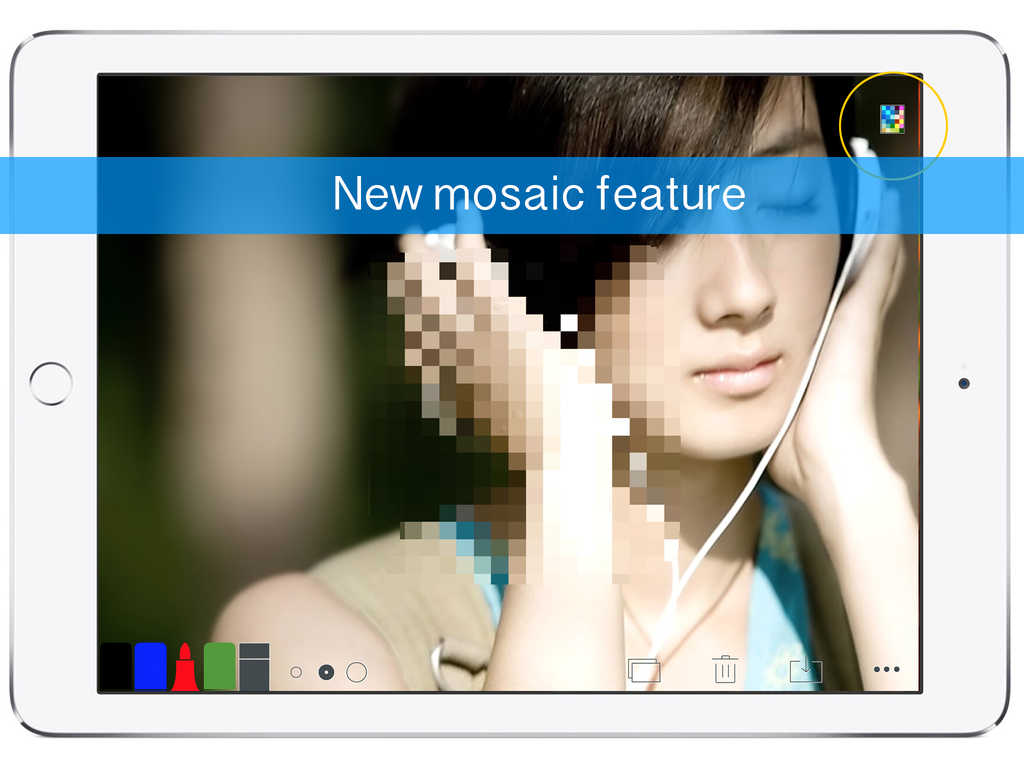 2.Padlet
Padlet is your personal space, where you can store content and any kind of information. Download videos , music, images, documents and texts with an ease. The application features a convenient drag and drop system that streamlines the adding process. All your activity appeals in a real time, you  haven't to refresh your page every time to see what is new and  what's been changed. Also, the app provides you a full privacy to keep your personal notes away from prying eyes.
Thousands of people use it every day to write a shopping list,writing prompt and to-do list, make a business plan, supplementing it with colorful pictures, charts, and graphs.
Moreover, you will be able to make it more beautiful, changing themes and wallpapers.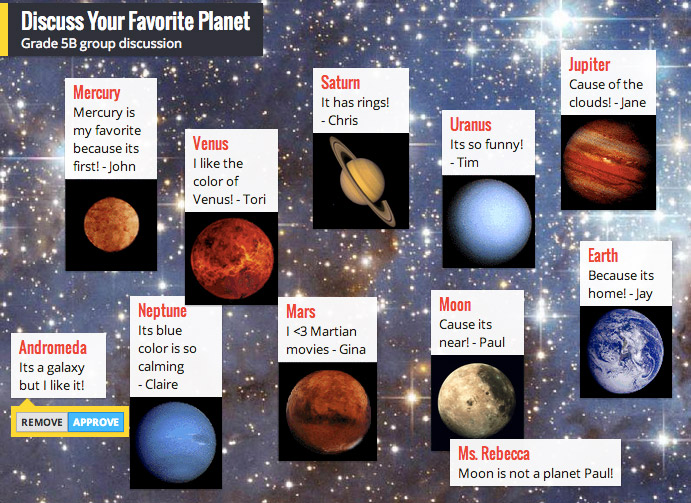 3.Educreations Interactive Whiteboard
It is something innovative, futuristic , but at the same time curious and exciting like a space fly. Educreations Interactive Whiteboard turns your iPad into a digital whiteboard and useful companion. Create amazing videos as simple as talking or touching. Are your team plays an important match vs strong team? Diagram a sports play! Make your lessons animated and Maths will become a dead-simple subject. After each lesson
Record and replay your voice, handwriting, and drawings. Scroll pages up or down when you need extra space. Draw on top of everything with brilliant colors of beautifully rendered digital ink and a lot of other super features.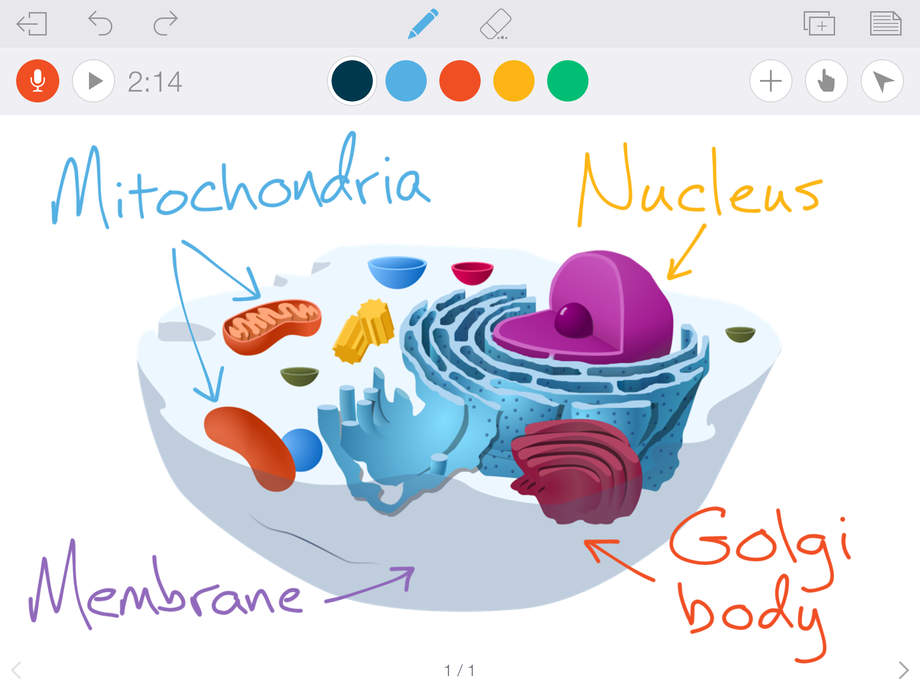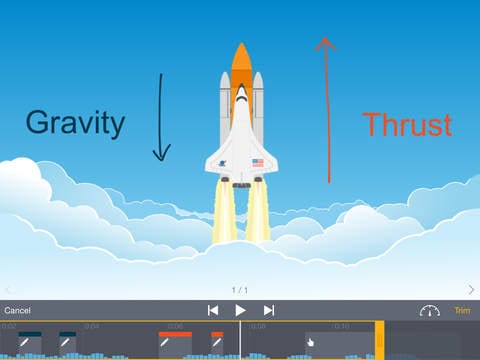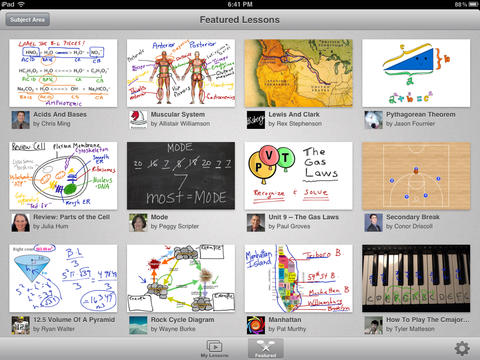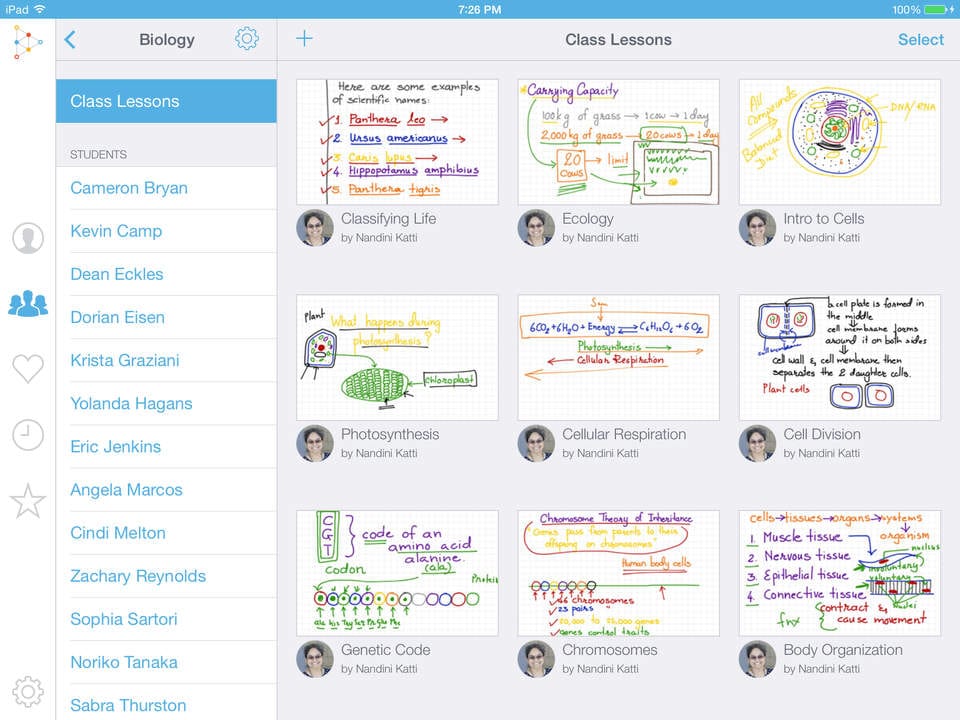 4.ShowMe Interactive Whiteboard
One of its feature the availability to record your voice-over tutorials and share them LIVE! It's pretty simple to use that anyone can try this interactive board.
Let Showme back into your life! Include Showme's records to your to-do list and you will never forget about what you have to do today. Discover other useful and curious tutorials which were recorded by other users. Maybe in this way, you will become good at Math or History. Easily switch between drawing and erasing (as well as pausing and playing) to make your ShowMe flow from concept to concept. And plan your play strategy properly, using colorful diagrams, images or any shape you want to.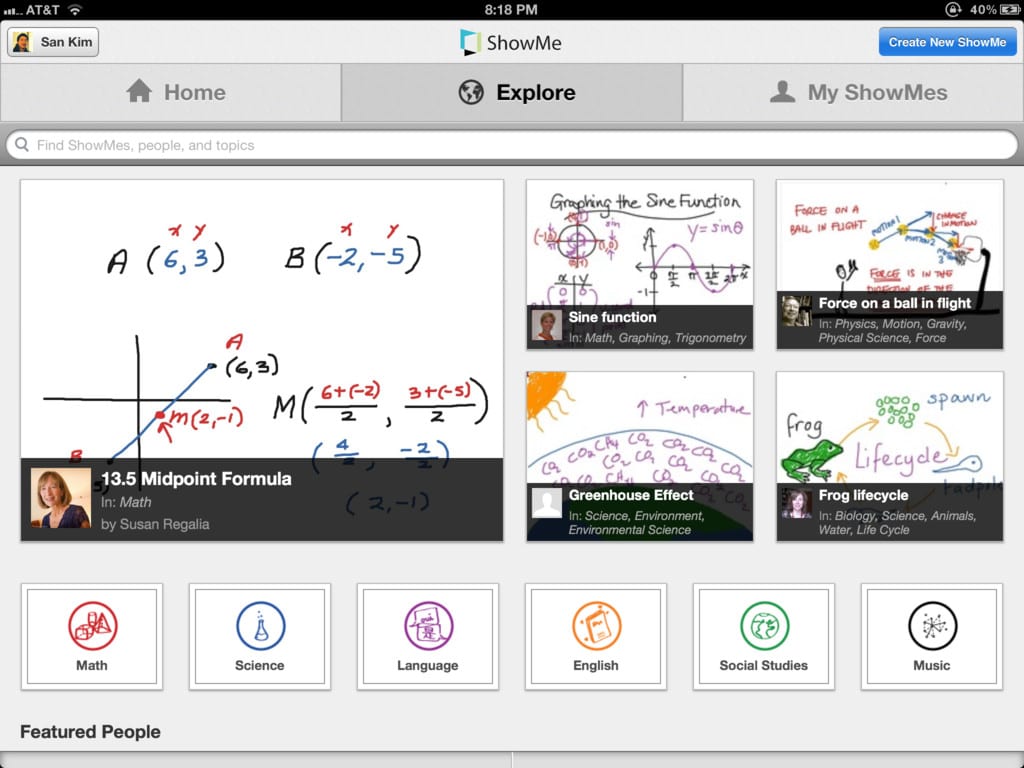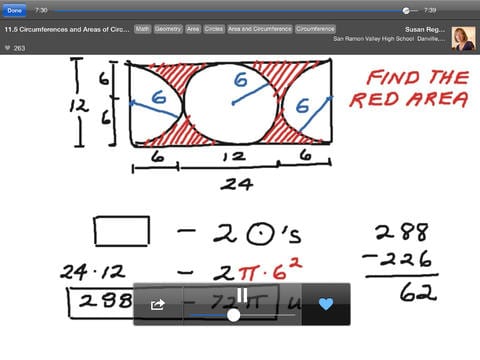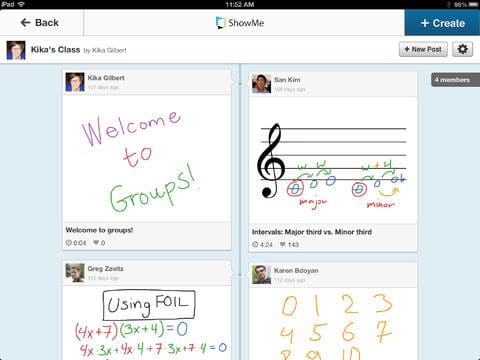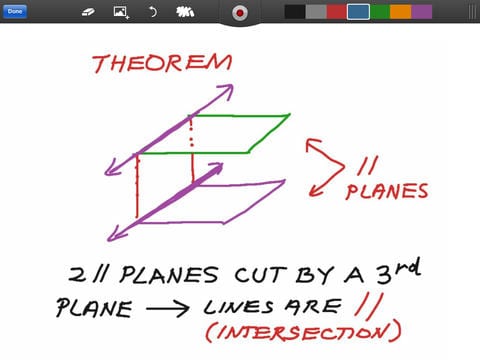 5.BaiBoard – Collaborative Whiteboard
At first sight ,it seems to an ordinary app akin to other whiteboard apps. You also can draw, write, download pictures and diagrams. But several main features  make this app standing out among the others.
Firstly, it is online whiteboard and it has cloud-based collaboration. You draw in real time and you can watch what's been changed later. What is morem, the collaborative whiteboard provides with built-in voice conferencing. Secondly,there is a collaborative annotation and e-signatures on PDF docs. Annotate, e-sign and seal. Export your notes to Web/Facebook/Twitter/Evernote and let the world know about you.
Last but not least, you can not to care about your privacy.There is an enhanced Security with 256 bits encryption.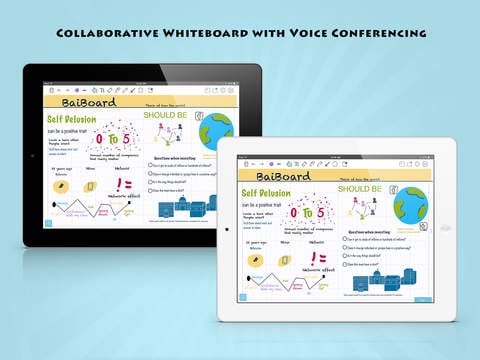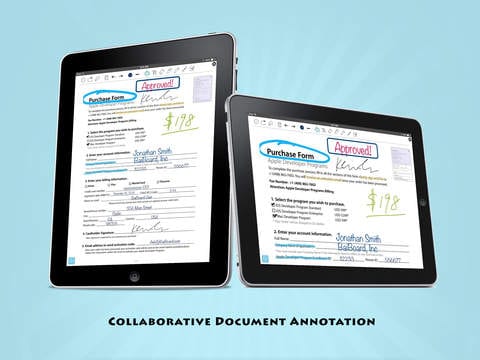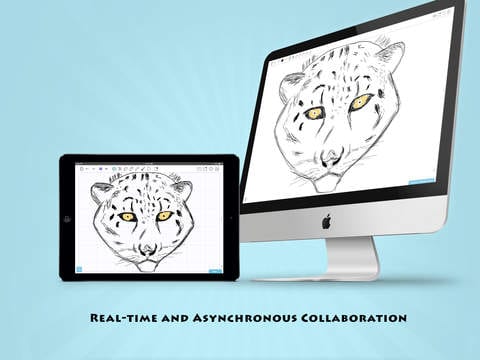 6.Whiteboard for kids: free drawing and coloring board for toddlers
Do you know that drawing is one of the best ways to train children's brain? He or she begins to differ colors from each other, learn them and learn to live in a big world.
Just a dead-simple app for kids. There is a pretty-simple interface where your child can choose his favorite or nesessary color and change a brush size. This app is free, but that experience he got , using this app and his first paintings are priceless.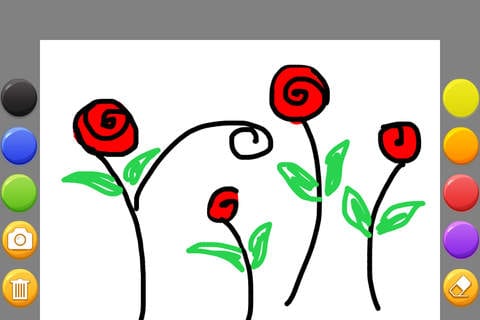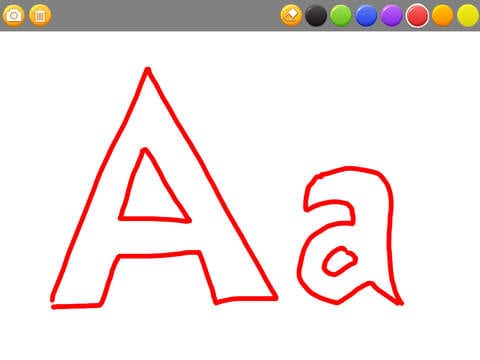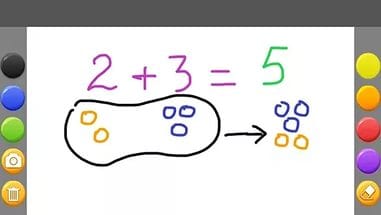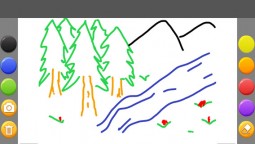 7.Doceri Interactive Whiteboard
A combination of screencasting, desktop control, and an interactive whiteboard in one app. We can describe this app by four words: create, control, present and share. But let's talk about it in order.
Create : hand-written or hand-drawn projects are always in hand- in your iPad. All drowing strokes, pictures can be cut , changed and whatever you want to do with them.Doceri Interactive Whiteboard uses the innovative Doceri Timeline
Control: Your Tablet also can be something like a control panel under a computer.. When connected wirelessly to a classroom computer via our Doceri Desktop software, you can access and control any program or file on your desktop
Present: using Mac or PC and a projector. Your audience sees only the presentation area of your Doceri screen – not the tool bars or rotations
Share: images, PDFs and videos any way you'd like. Rather than requiring login to a proprietary web site, Doceri lessons can be saved to your Camera Roll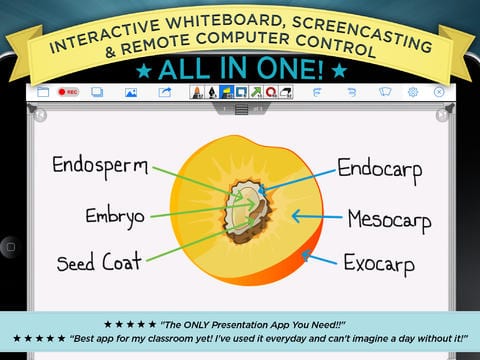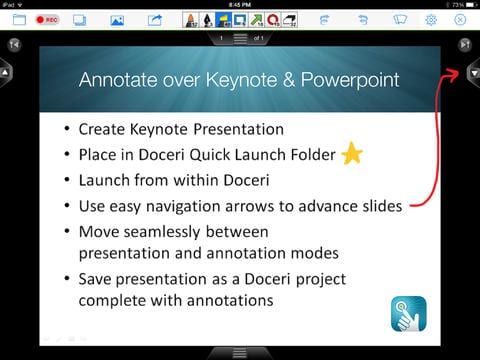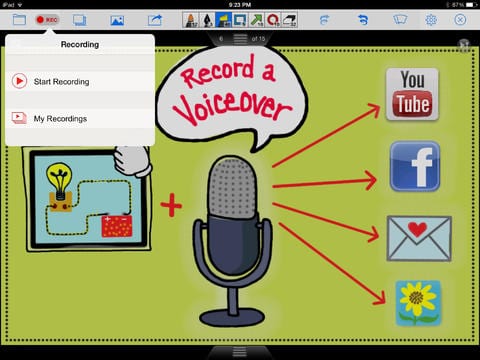 8.Quick Sketch – Whiteboard Drawing
An app where you can make scatches or or paint beautiful pictures quicly and with any inconvenience.
Choose from many colors and set the thickness of the line to whatever you want, save files and complement them later, erase mistakes quickly and export your images incredibly easily to your photos library, another app or send them directly to your friends. With Quick Sketch – Whiteboard Drawing you have all the possibilities you need to make sketches and drawings effectively, fast and beautiful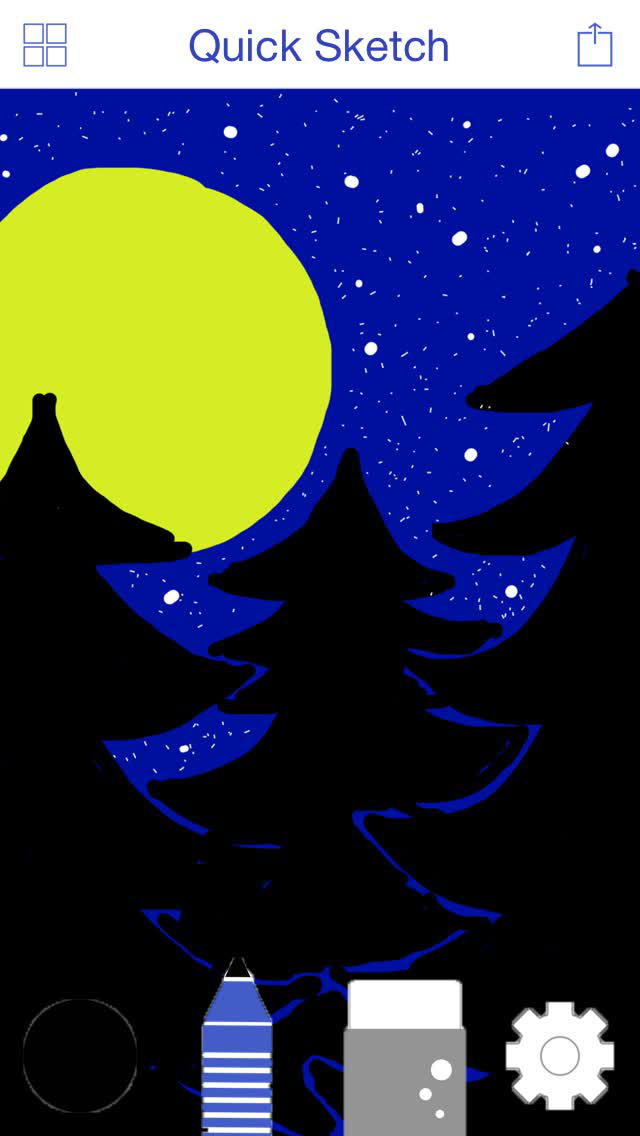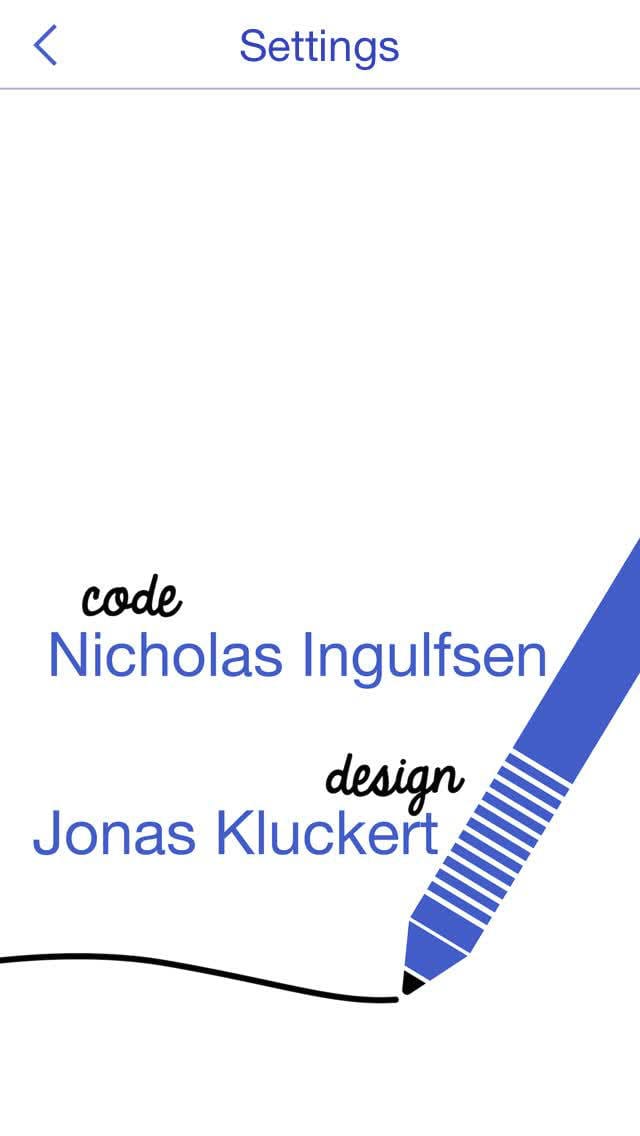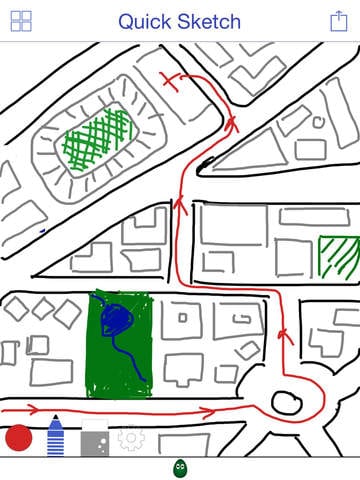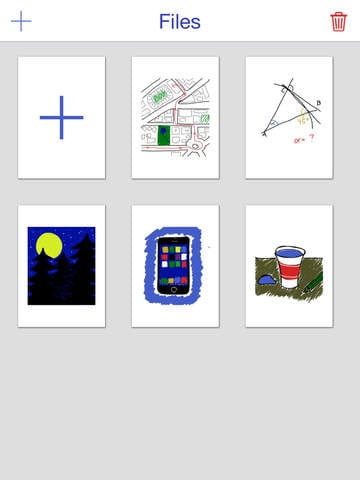 9.iBrainstormer – Simplemind inkflow visual outline. Take Notes on Whiteboard, note taking, productivity, note-taking
Make notes , write phone numbers, adding photos to its owners. Upload to Dropbox and  Download from Dropbox , so, in this way, you will never lost your notes. There you also can add pictures and create yourse  ( Advanced COLOR PICKER),change coloros , erase bad scatches and a lot of other nice functions, such as add different colorful shapes and connect them to each other.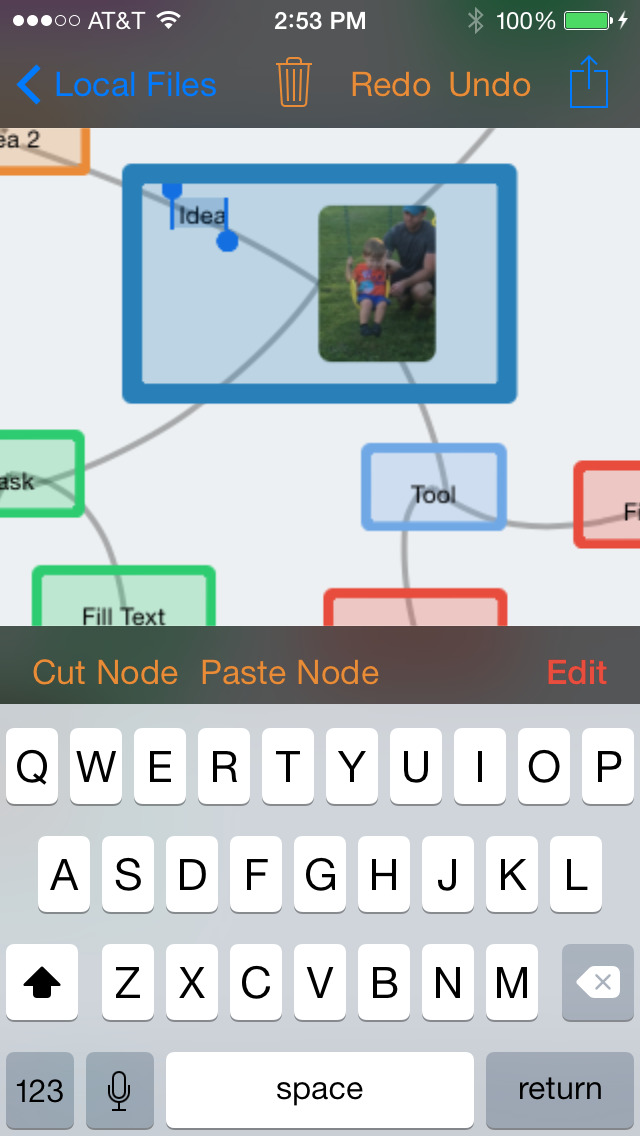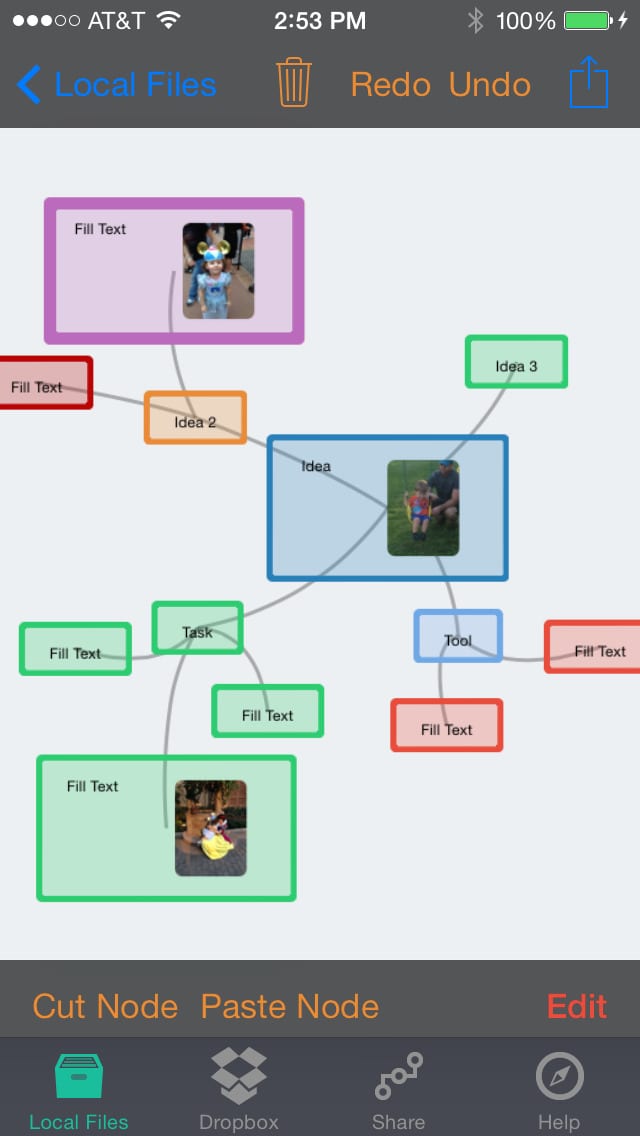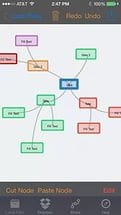 10.Sync Whiteboard
An app, which was created to make your life better and easier.
It's a unique app which allows users to draw at the same time you serfing the Net
What is more it imports multiple file formats .The SyncWhiteboard can be import a variety of file formats such as word, excel, powerpoint, pdf, png, jpg, and gif.
Create your exclusive content , customize your interface and enjoy using this app. More features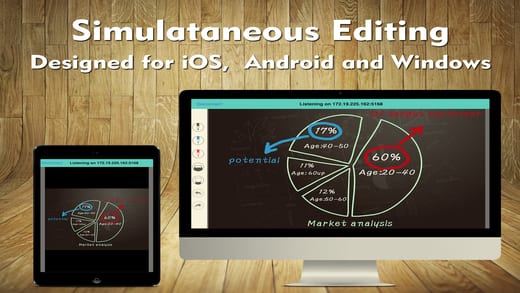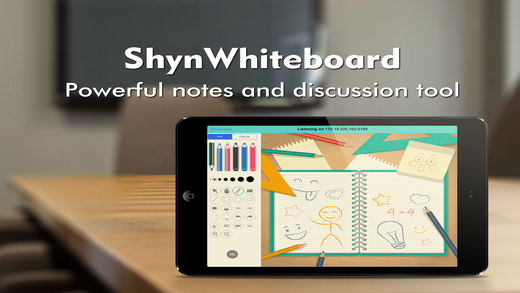 11.Numberkiz : Math Interactive Whiteboard
Learning Math never could be so easy as now . This app was created specially for  learning, teaching, recording, and sharing tool for Math.
Without doubt, every student has some problems with algebra, substraction, division, decimal or another concept. Due to this app , your teacher can help with a homework by working through an example problem and ,after all ,upload lessons onto the Internet so that students can watch them before and after class. The privacy is also can be customized.
Numberkiz supports 3D graphics, so you can create circles and various polygons (triangles, rectangle, pentagons, hexagon, etc.) and  polygon cropping, so that you can customize shapes and understand how it is build.
Download it now and Math will become more understandable.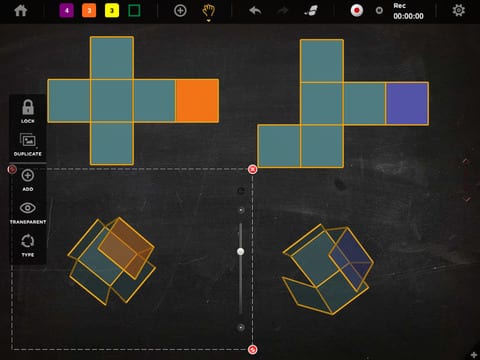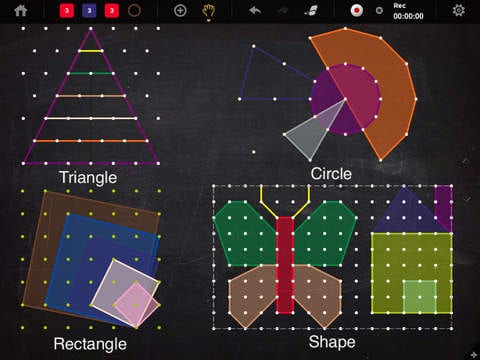 12.Whiteboard Lite: Collaborative Drawing
A friendly- use app   that allows users to make their own drawings online. Moreover, you can share it with every person in the world like in Snapchat. There you can excercise your creativity and imagination .
You can download 3 photos and draw on them, add exclusive stickers and emojis, just decorate them with your imagination. Change your brush color and brush size to create great masterpeaces.And don't forget about "Brush" Preview to see what you're getting before you start sketching .
You can connect without internet access: If your iPhone or iPad supports Personal Hotspot (tethering), you can collaborate by having other iOS devices connect to your Personal Hotspot.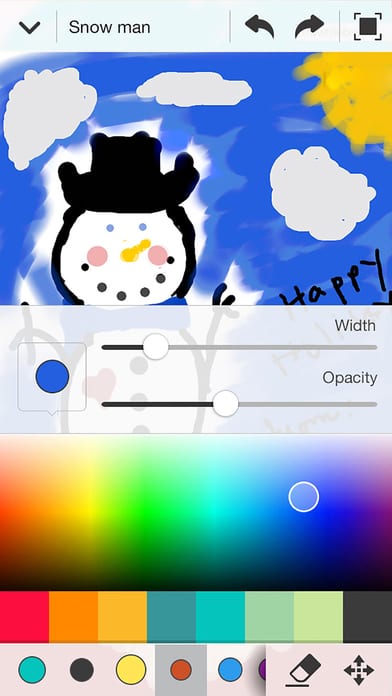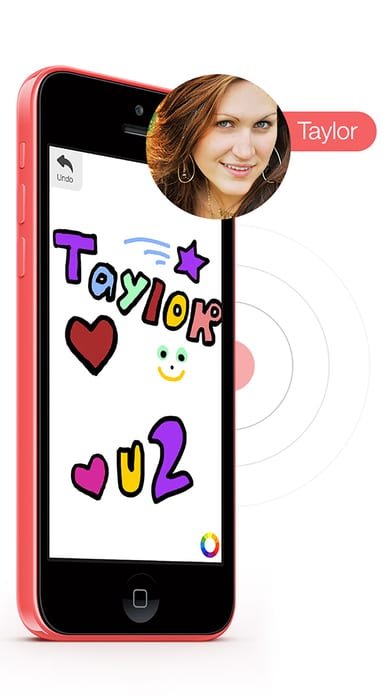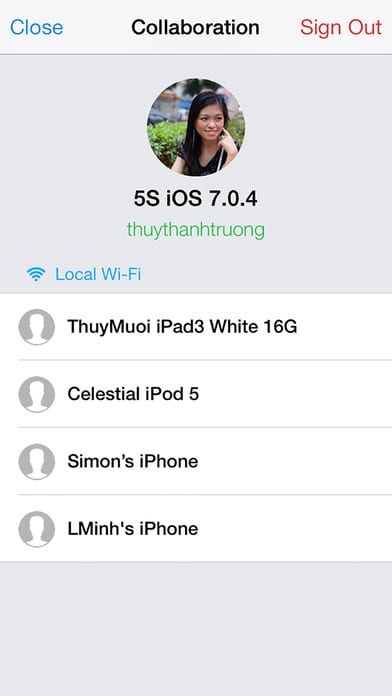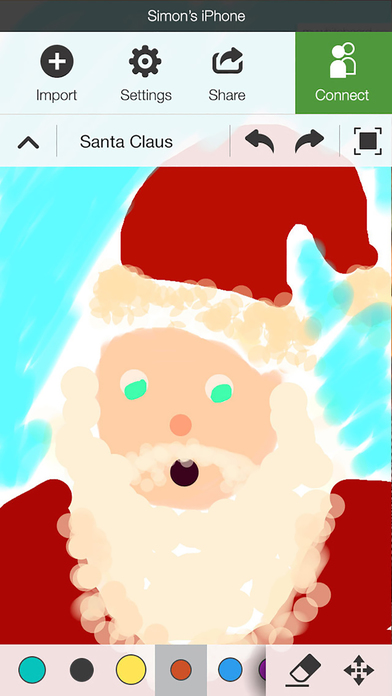 Well, all these apps we've tested and we are ready to say, that the are the most functional, colorful and useful.