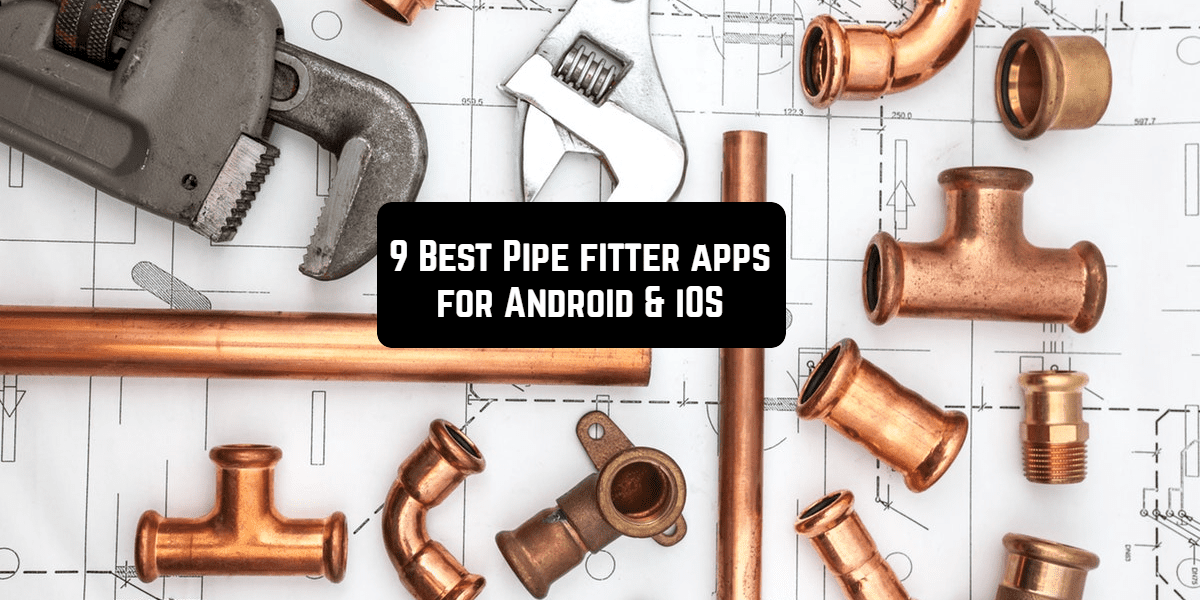 Smartphones are basically computers that fit in your pocket and allow operations that only a couple of decades ago seemed like science fiction. There is an infinite number of apps available on the market that can make your life simpler and increase your productivity – everything is at your fingertips! Imagine, for example, a digital tool that allows plumbers and pipe fitters to make measurements in real time, without using a tape measure and with the advantage that, in addition to the measurement, they can obtain a photograph with all the desired dimensions? Isn't that something useful? All this, of course, greatly benefits engineers, technicians and basically all kinds of people. After all, we all sometimes have to deal with difficult situations at our houses. 
There are many tool related apps available for Android and iOS; let's see which ones can be useful and functional for plumbing and working with pipes.
Pipe Fitter Calculator
Unifying technology with the most traditional aspects of life is not an easy task for companies and professionals who work with their hands and tools. Having a backup app that can provide them with easy calculations and quick information on their field can save time and improve their performance.
This app can be especially handy for those who need the work done fast and without the need of carrying many tools at once. You can calculate offsets with 90/45 fittings, flange 2-hole fit up, custom fittings and more. The interface is simple yet efficient and intuitive. With mainly positive reviews and constant upgrading, this is one of the best apps in this list. Another interesting feature of this application is that it allows calculations in both imperial and metric units.
This application is available for Android and iOS devices.
back to menu ↑
easy Pipe fitter
A handy mobile reference tool for Piping Engineers, Mechanical Engineers, Designers, Draftsmen, Pipe Fitters, Students and almost everyone working with pipes. This app represents a great tool that helps its users calculate common pipe offsets – from pipelayer to odd angles, elbows, tees, radius, weights, and volumes, etc. You can get measurements as if you were using a real measurement tape. All this is always available in your pocket, so you don't have to carry those heavy tools that you never have in hand when you need them.
The app is available for Android devices.

back to menu ↑
Plumb-bob
This app allows you to take measurements and check the level or angle of many objects only with the camera of your smartphone. When you execute it for the first time, the app will offer an entertaining tutorial to help you learn how to use it. From that moment, and with a very simple calibration, it's possible to determine the level, concentricity, height, length, and volume of an object. At first glance, it seems implausible that you can achieve all of that only with your smartphone's camera, but this tool is surprisingly accurate in its measurements. It is worth installing in case you need to make a quick measurement and don't have the necessary tools at hand. A paid version "Plumb-bob+" contains extra features.
The application is only available for Android users.

back to menu ↑
Plumbing Systems Design Tables
Plumbing Systems Design Tables is an application created by the American Society of Plumbing Engineers, something that already ensures its functionality for any plumber out there willing to give it a try. With this app, you can have the Plumbing Systems Design Tables in your pocket, without having to carry them all the time. In addition, the application gives access to data on equations, design tables, various systems, as well as plumbing materials. Just imagine – you have a complete catalog and it takes up very little space. Making quick and completely reliable calculations will be a matter of seconds. You can verify the size of pipes and even obtain information from the International Plumbing Code or the Uniform Plumbing Code, among others.
The application is free, and it is available for Android devices.

back to menu ↑
Plumbing Formulator
With Plumbing Formulator, you can calculate and convert almost anything with more than one hundred formulas. You can calculate pipe weights, also the flow of water or even consult the plumbing tables to evaluate different options for a specific job. Does your customer need the price of a water heater large enough to service your home? You can also get this data. In addition, there is also information regarding the consumption of each type of heater.
The application is free, and it is available iOS.
back to menu ↑
Electrical Wiring Lite
This is a simple but very useful tool. Occasionally, installing pipes and plumbing jobs are related to basic wiring. This tool is available for iOS and Android (with Lite version and Pro version depending on payment), is a small calculator that will make things easier, avoiding small errors that can later affect the final work.
The application is equally available for Android and iOS devices.
Check also: 15 Best handyman apps for Android & iOS
back to menu ↑
Copper Tube Handbook Pipedata
More than an app, this comes in handy as a manual with useful data on pipes. It is a very interesting tool for anyone who works with copper pipes. The application is completely free and is developed by the Copper Development Association. With it, you can find the correct size of a copper pipe for a particular job in a single click. It has a large database in which you can see the physical characteristics, dimensions and nominal internal working pressure for different types of pipes and copper pipes in general. 
This app is available for iOS.
back to menu ↑
Pipedata
Pipedata is a very complete free Android and iOS application. Among its features, you can find a database with the characteristics, dimensions and weight information for 72 common ASME tubular components – the calculation of the performance required in the function of hydraulic pressure, memory calculation, calculation of the maximum space between the supports, and a variety of similar characteristics.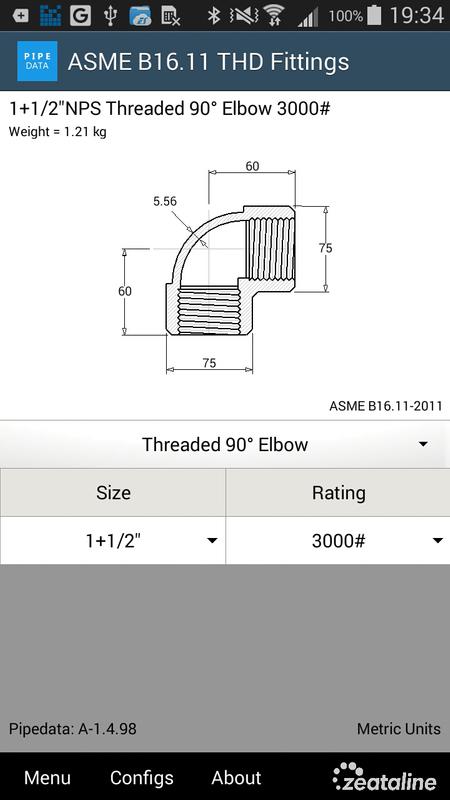 The application is equally available for Android and iOS devices.
back to menu ↑
Pipe and Fitting
Finally, the last but not the least is Pipe and Fitting app. Here, we have an application for your smartphone that provides you with the dimension of piping and information about accessories. The app comes with many interesting features such calculation of pipe size, pipe clamp, fitting, flange, pipe hanger, and gaskets. Likewise, it has both metric and imperial unit systems that you can switch between. The interface is not the most appealing one but it gets the job done and contains lots of useful data.
The application is only for Android devices.