The older a person gets, the more likely it is that he or she will have to create the New Year mood on his or her own.
Children quickly plunge into the atmosphere of magic and festivity, but adults will need to make an effort to feel the holiday. If you want to get involved in all these Christmas activities, you need to create your own mood.
You can start small – decorate your home, buy gifts for friends and family, as well as change the atmosphere in your smartphone. We hold the phone in our hands so often that it can be a great tool to create your magical mood.
To start with, you can change the wallpaper – however, a static picture for a month may become annoying. 11 Best Automatic Wallpaper Changing Apps for Android & iOS can help you find a new non-static wallpaper.
It is better to find a cool application, which will create the atmosphere. We found for you 11 Free Christmas Wallpaper Apps for Android & iOS.
Christmas Countdown by Jupli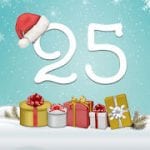 In childhood, many people have a tradition of counting how many days are left until the beautiful holiday.
Christmas Countdown application will become your personal breakaway calendar, which will be updated daily and show you how many days there are left.
In the application you will receive a small gift every day – actually, it will be a mobile calendar, which will always be with you. A funny snow countdown will only complement such a magical atmosphere on the screen.
Christmas Countdown will give you a new wallpaper for your smartphone every day. If you don't like it on a certain day, you may not use it and leave the previous version. Also, the application offers you a lot of beautiful themes for design – each of them has a bit of Christmas spirit.
There are Santa Claus and his deer, decorated with beautiful Christmas trees, snowman, and much more. On the main screen, Christmas Countdown will put a special widget with a countdown – a full immersion in the holiday.
Another good thing about the application is that there is absolutely no advertising – you get all the features for free.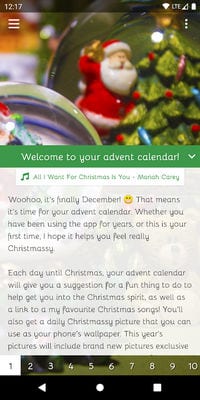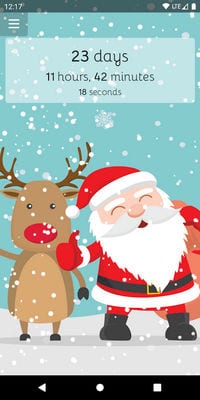 You may also like: 11 Best Christmas Countdown Apps for Android & iOS
Christmas Countdown with Carols by Aqreadd Studios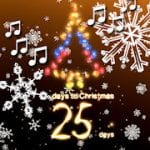 As you understand from the name, this application will also help you count the days before Christmas. This format immediately gives you the feeling that at the end of the countdown will be something magical and incredible – that's why there is an anticipation of the holiday.
Christmas Countdown with Carols is a three-dimensional image of a Christmas theme, on the background of which the remaining time is counted down. The numbers look beautiful – they look like a garland or glowing lights, which are also related to the holiday.
Because the image is three-dimensional, you set up what will be shown on your screen. Christmas Countdown with Carols offers you to admire a virtual Christmas tree of lights, which will shine even when your home has not yet got a Xmas tree.
The countdown can be set at any time – even the day after the holiday. Christmas Countdown with Carols has a full version, which offers users an advanced and interesting functionality – it may be different images, animations, and much more.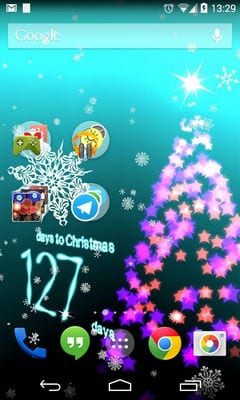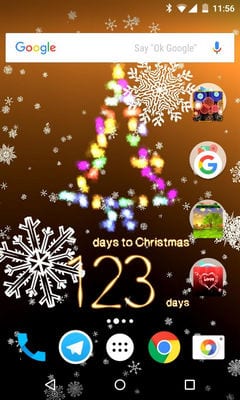 Christmas Fireplace Live Wallpaper by Live Wallpapers HD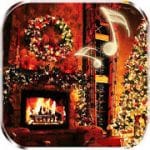 Christmas is associated not only with gifts and a Christmas tree. Usually, it is associated with pleasant emotions – time spent with family by the fireplace, delicious cocoa, pleasant troubles, and search for gifts.
Christmas Fireplace Live Wallpaper is the wallpaper on your smartphone, which will make you remember what you should really love this holiday for.
They will give you virtual warmth even in the coldest winter. You can feel together with your family even from a distance, just remembering the pleasant moments from the past.
The application also allows you to change the image that will be displayed on your smartphone screen. In Christmas Fireplace Live Wallpaper there are several types of fireplaces and environments, among which you can choose what you like most.
This coziness will be next to you without the need to constantly put firewood, dissipate the smoke, or smell fire. Christmas Fireplace Live Wallpaper gives a great atmosphere of warmth and coziness, which come from a lit fireplace.
You can also turn on a sound effect that imitates the crackling of a tree during its burning – everything as in real life.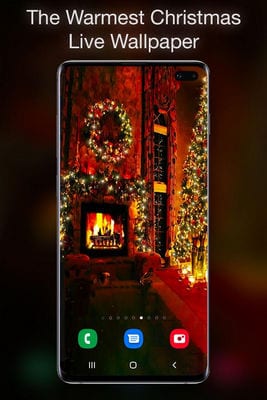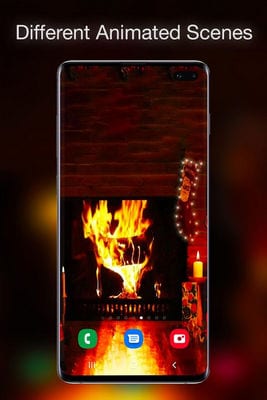 Christmas Wallpapers HD 2021 by Aleksandr Alekseev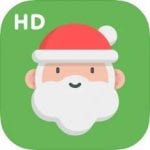 If you want to decorate the desktop of your iPad a little, we can advise you on the Christmas Wallpapers HD 2021 application. It is designed for New Year and Christmas themes, which will quickly lift your mood.
There are 10 different categories of backgrounds in the application collection, which you can use.
Among them, there are separate sections such as Winter, New Year, Christmas, and others. Each of them contains a collection of beautiful photos and pictures, amongst which you will find something unique for yourself.
Christmas Wallpapers HD 2021 will be suitable for both iPad and iPhone – but on the big screen, the pictures look much better and more colorful. The application mainly selects photos in the style of macro, where one subject related to the theme simply fills your screen.
The excellent resolution of wallpapers will delight all fans of quality photos – you will admire them without stopping. You can even change your wallpapers every day, depending on your mood, so the waiting for Christmas will become even more magical and atmospheric.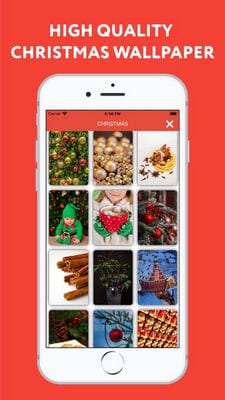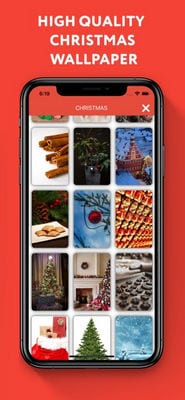 Christmas Wallpapers Xmas Tree Live Wallpaper by HD Live Wallpapers and Clocks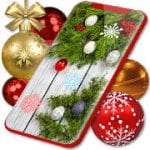 Do you want to set something unusual as a wallpaper? Then you should definitely look at the application Christmas Wallpapers. It allows you to add to your wallpaper various smileys, touch screen effects, animated snowflakes, and much more.
It is worth noting that there are also live Wallpapers with different holiday attributes, such as Xmas Tree, ornaments, and so on. You can fully customize them, turning your screen into something magical and attractive.
In Christmas Wallpapers the user is given the opportunity to change the background every minute – the main thing is that you do not get bored with this process.
Wallpapers are suitable for any smartphone with different systems and screen resolution – the developers have tried to adjust them to all parameters. Also in Christmas Wallpapers, you can create your own theme, adding different designs – for example, special watches, frames for the screen, emoji, and animation.
Your wallpapers can even be in 3D and 4D formats – and even on the lock screen! You'll be surprised how beautiful it looks and you might even want to brag to your friends.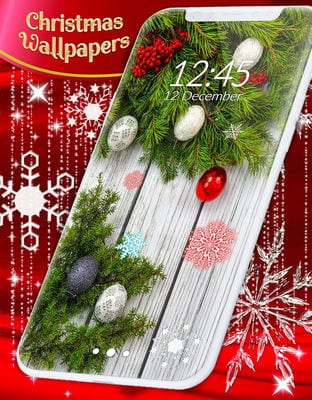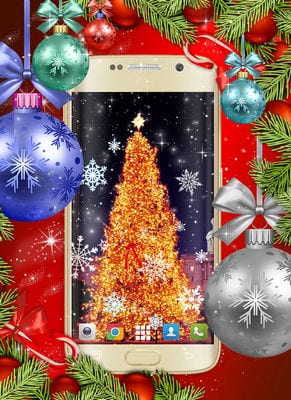 You may also like: 11 Best Christmas Frame Apps for Android & iOS
HD Wallpaper – for Christmas by Vaghani Keyur
There is no need to look for special images in good resolution. You can find all the beautiful images in the application HD Wallpaper – for Christmas, where they are collected specially for you.
Here you will not encounter problems with screen resolution, image size and so on – the whole system is optimized and adjusted for you so that you can install all the pictures yourself.
So if you have previously encountered any such problems, you will not have them in the HD Wallpaper – for Christmas.
If we talk about images that are offered to users, it is difficult to note something special about them. These are classic images on the Christmas theme – Christmas toys, candles, snowflakes, and much more.
HD Wallpaper – for Christmas presents timeless classics, which will suit people of all ages and all interests. Such wallpapers are quite conservative because the image on the screen will not move or stand out among others – but you will get access to really high-quality content.
So if you are tired of looking for wallpapers by yourself, then HD Wallpaper – for Christmas – is what you need.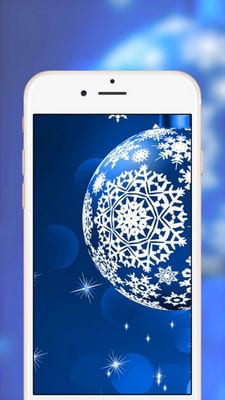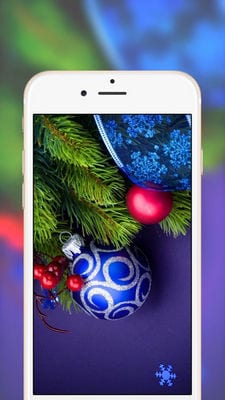 3d Merry Christmas Wallpaper by Free Wallpapers hd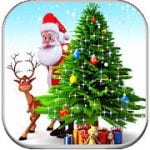 Do you want to put something festive in your phone, but do not want to hang a garland on it? Then you can put it inside the screen by simply installing the 3d Merry Christmas wallpaper application.
It is a collection of many different wallpapers, designed for fans of such holidays as Christmas and New Year. Here you can set the cool images in high quality as a screensaver of your desktop or lock screen, without wasting a lot of time looking for a suitable image.
3d Merry Christmas wallpaper mainly features cartoon-style images of magical creature houses, various Christmas tree decorations and toys, and of course the main symbol of Christmas – Xmas Tree!
The application supports different sizes and screen resolutions of devices – both smartphones and tablets. In order to change the old image to something more interesting, you will not even need an Internet connection – just once download 3d Merry Christmas wallpaper.
In order to share the holiday mood with friends or family, you can just send the most beautiful picture or what is currently on your desktop directly from the application – share the holiday atmosphere!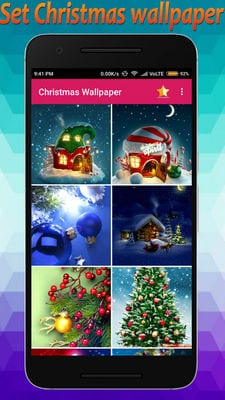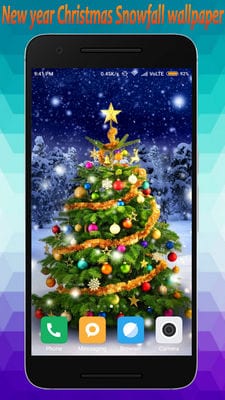 Christmas Wallpaper & Cards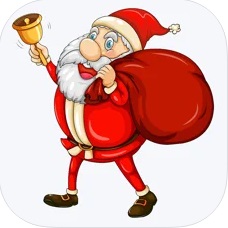 The app was created to make it easy to find wallpapers on your phone in winter. A list of wallpapers for phone screens create the atmosphere of the new year and coziness.
The app is quite easy to use. After opening the app, wallpaper groups appear in front of the user. All pictures are divided by subject.
You can choose from the following groups: winter landscapes and Christmas trees, Santa Claus, Christmas decorations, Christmas lights, Christmas wreaths, Jesus pictures, snowmen.
Cards are in a separate group. They can be used to congratulate your loved ones. There are a lot of pictures in each group and for every taste. All of them will create a New Year's mood. All pictures are in HD quality and will really create an atmosphere in your phone.
The app is free, but after selecting a group of pictures, you will have to watch ads. After selecting a picture, you can apply a filter or edit. You can crop, change the brightness, contrast, shadows, light, sharpness, blur. After the image is edited, it can be saved or shared on social networks.
The app isn't popular in the store, there are no reviews.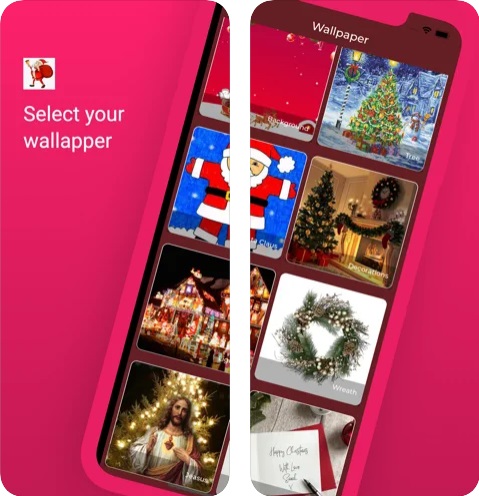 Christmas Rink Live Wallpaper by 7art Studio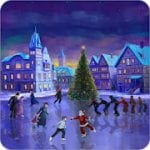 Winter entertainment is another reason to love this time of year. During the Christmas holidays and weekends, people are often going to ski resorts, skating rinks, and even just for a walk.
Remember the atmosphere of the skating rink in winter – decorated bright Christmas tree, many happy people, and white snow.
Christmas Rink Live Wallpaper will convey this atmosphere on the screen of your smartphone, and you will immediately remember the joys that await you this time of year.
Christmas Rink Live Wallpaper has created a whole world with characters, a cozy atmosphere, and beautiful images. The picture is made in the form of a pattern that resembles a watercolor or classic color. The most interesting thing is that Christmas Rink Live Wallpaper is an interactive wallpaper.
As soon as you click on the screen, all characters will speed up and skate faster – you may even entertain yourself a little. You choose one of the Christmas themes presented in the application, and you can also customize the details – for example, turn on the snow, a garland or select certain characters.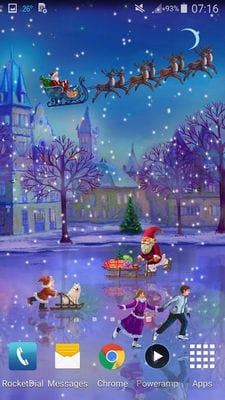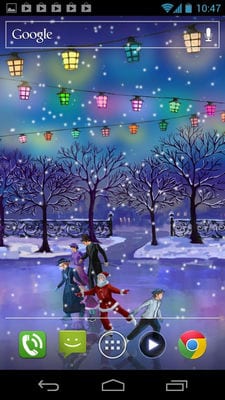 Christmas Wallpapers Theme by Nanda Renuka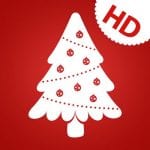 Christmas Wallpapers Theme is the application, which will allow you to create your own festive mood. It has a collection of different wallpapers and stickers, which are all connected by the same Christmas theme.
Here you can create your own unique pictures, which can not be found on the Internet. Christmas Wallpapers Theme can also help you create a unique Christmas card for your friends or family, which will be made by you with warmth and love.
Cool templates and backgrounds will help you create something stylish and unusual. With the help of stickers, you will decorate standard backgrounds with interesting details.
All images in Christmas Wallpapers Theme are made in the form of vector graphics, so fans of this style will appreciate this design. Classic animals, Christmas trees, and Christmas wreaths – all attributes of Christmas and holiday are collected in one gallery of the application.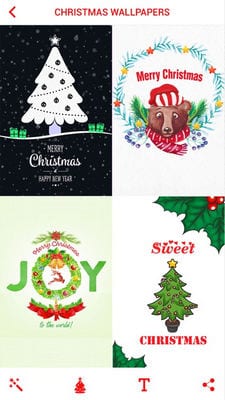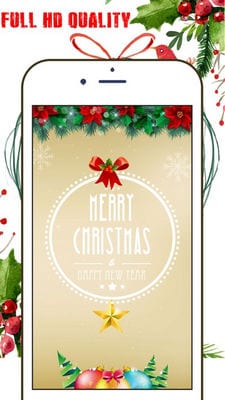 You may also like: 15 Free Background and Wallpaper Maker Apps (Android & iOS)
Christmas Live Wallpaper by Live Wallpapers HD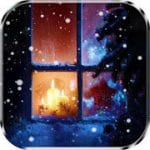 The classic Christmas atmosphere can be felt even when you just look out the window. This is what the developers of Christmas Live Wallpaper did.
Here you will imagine that you are somewhere out of town and look out the window of a cozy house.
The screen will display a classic wooden window, covered with snow. Inside the house, the real Christmas atmosphere is decorated with spruce, cozy candles, and warm light that makes you feel safe.
Christmas Live Wallpaper allows the user to customize such details as falling snow or Christmas lights. You can also listen to classic holiday tunes – if you wish, you can turn them off or set the silent mode.
Christmas Live Wallpaper also provides a Christmas countdown, which will notify you when the holiday is coming. Looking at the screen of your smartphone, you can be transferred to the fairy tale, which was so loved in childhood. Of course, it doesn't look super-realistic – but this is what the magic of Christmas is all about.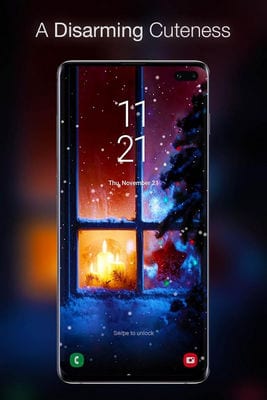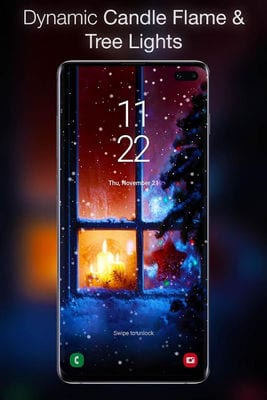 Since childhood, Christmas is associated with magic, wonders, and gifts. Perhaps you haven't felt children's joy and delight in this holiday for a long time – all people have a lot of problems on the threshold of Christmas.
In order to remain involved in the general celebration, you can create your own mood. We recommend you to make yourself a large mug of cocoa with marshmallow, watch traditional Christmas movies, install cool wallpaper on your smartphone, and finally, feel the holiday.
You create your own mood – not only the atmosphere of your home or apartment but also your smartphone can help you. We hope that our article became useful for you, and of course, we wish you a Merry Christmas!