Arabic is widely spoken around the world, but it is quite difficult to learn. Also, online communication in this language requires a special keyboard that contains the appropriate characters.
There are very few high-quality mobile services for this purpose. If you were to search on your own, it would take you a huge amount of time to choose the best option. We decided to ease your task and reviewed these best Arabic keyboard apps in 2023 for Android & iOS.
For all of those who need to use more languages for communication, we recommend these best translation apps.
Arabic Keyboard and Translator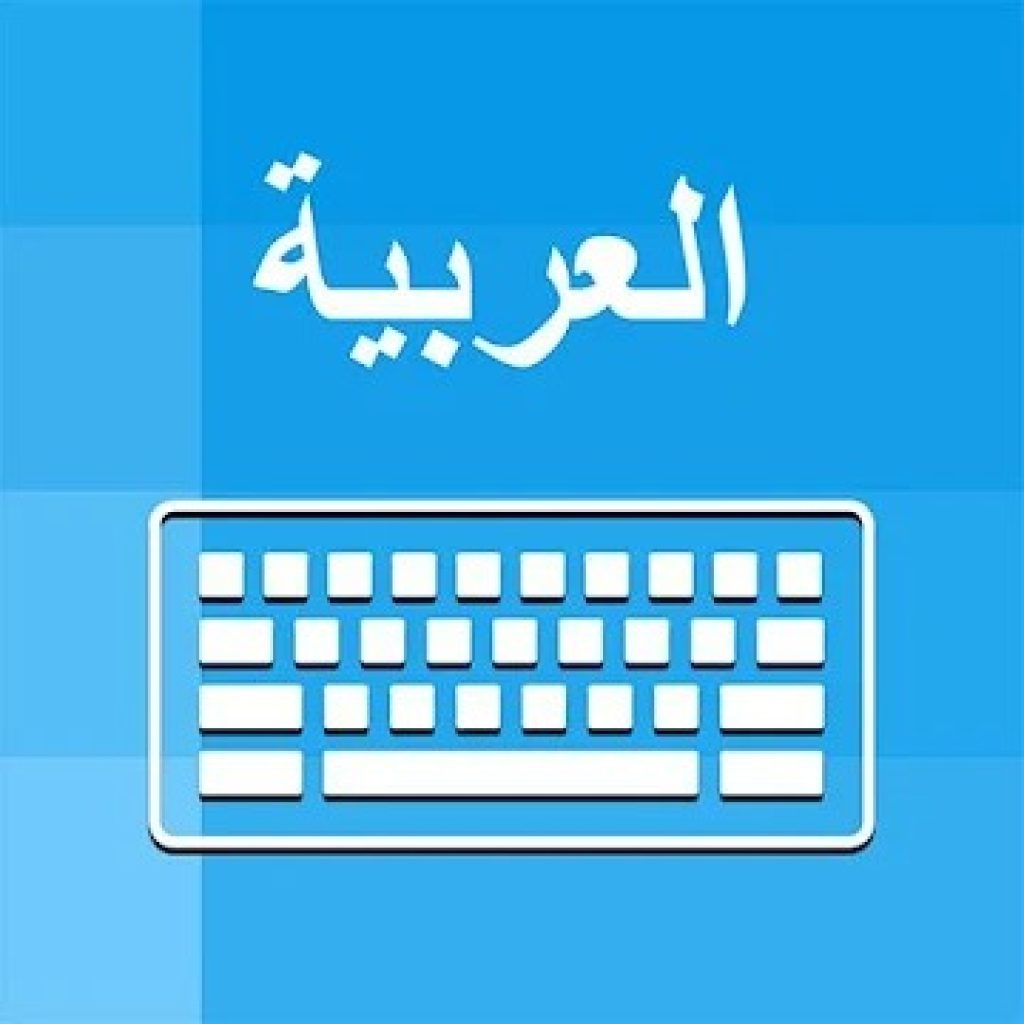 This is an app for using the Arabic keyboard. Have you wanted to use Arabic characters in your messages for a long time? Then you will definitely like this program.
The keyboard is really easy to use and optimized for all mobile devices. To quickly find the desired symbol, enter a certain word into the search and the system will give you all sorts of appropriate signs.
The app is also famous for the fact that here you can quickly find out the translation of any Arabic word into other languages.
This app includes a large number of features. You will be able to choose the font, and the color of the text, as well as select different emojis. Besides, it is also easy to choose a beautiful theme for comfortable use.
With such a handy keyboard, you will really enjoy writing texts and just corresponding with your friends. Moreover, if you need to add a keyboard extension, go to the settings and adjust everything there.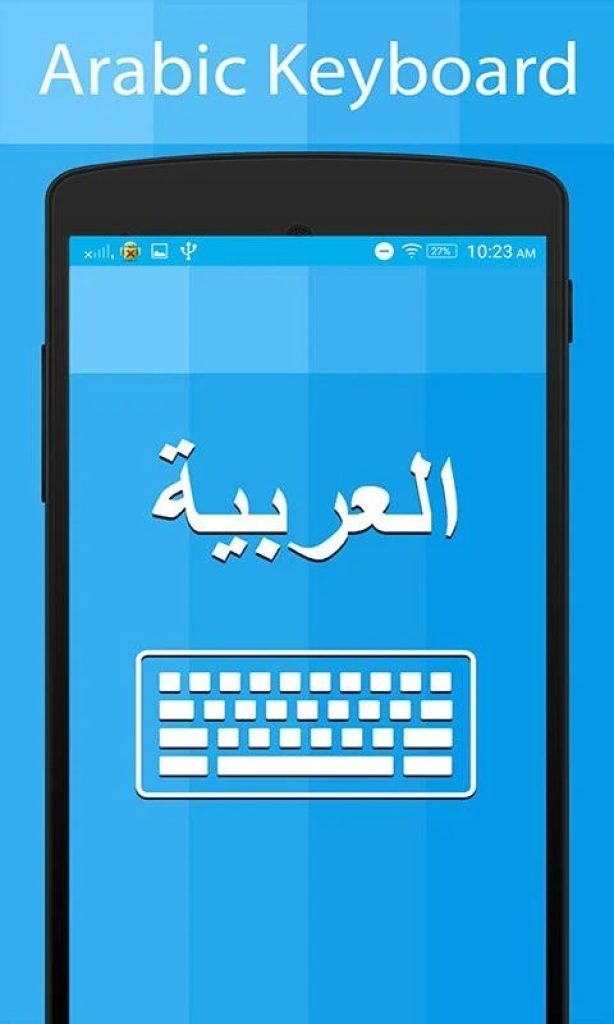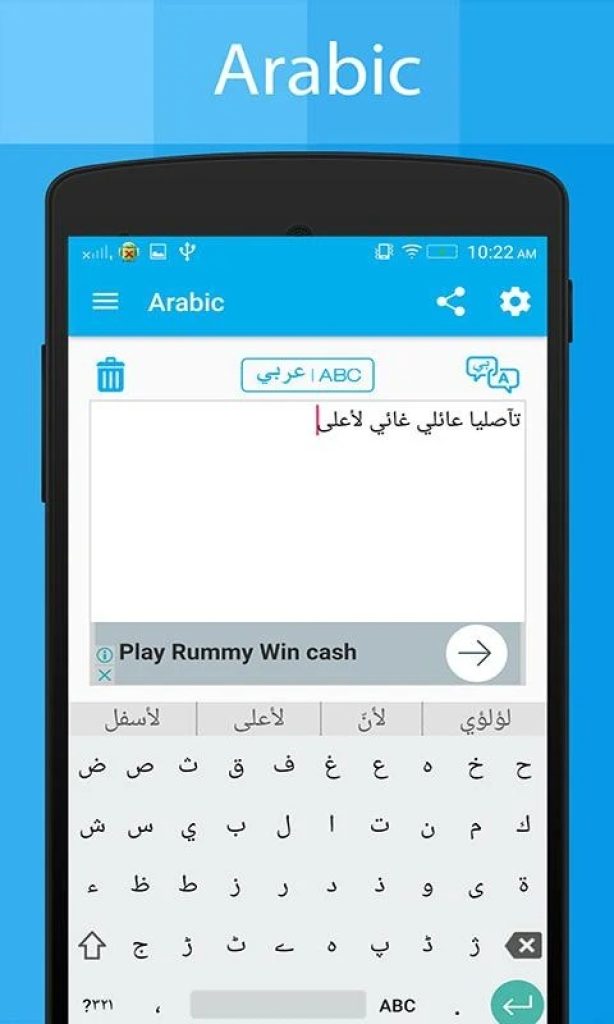 This program requires no training, even a beginner will figure out how to use it. This is the best app that has no analogs of its own!


You may also like: 7 Best Reverse Text Apps for Android & iOS
Arabic Easy Keyboard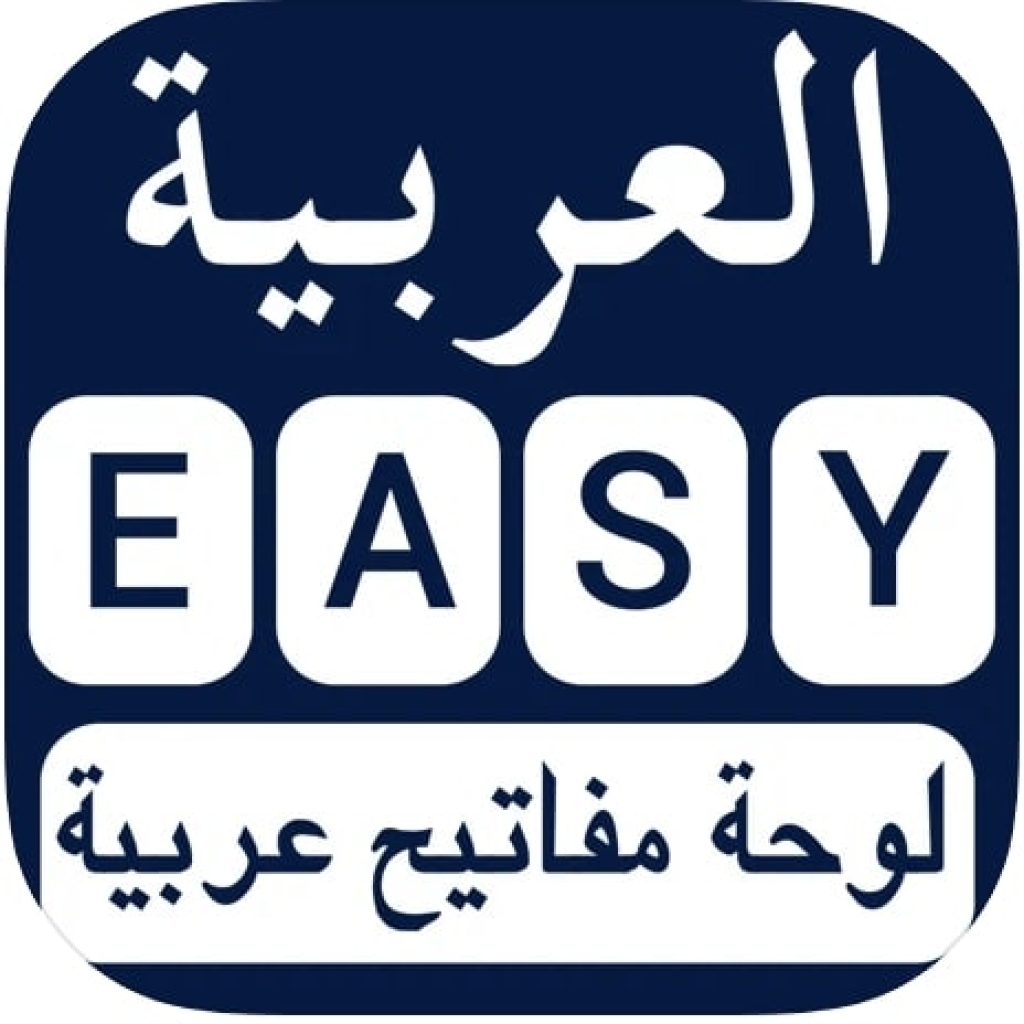 Arabic Easy Keyboard is a program with Arabic characters. This app is suitable for all lovers of Arabic, as well as for speakers of that language.
You can use the keyboard whenever you want, in any app. Typing in Arabic Easy Keyboard is fast and smooth. Take advantage of this convenience and have fun.
Moreover, you will be able to type in English and see certain characters on-demand in Arabic. Switch from one language to another.
You will also be able to choose a theme for your keyboard. All amenities can be adjusted in the settings. Controls in the app are accessible, and everything is clear. Use Arabic for correspondence, for any work, etc.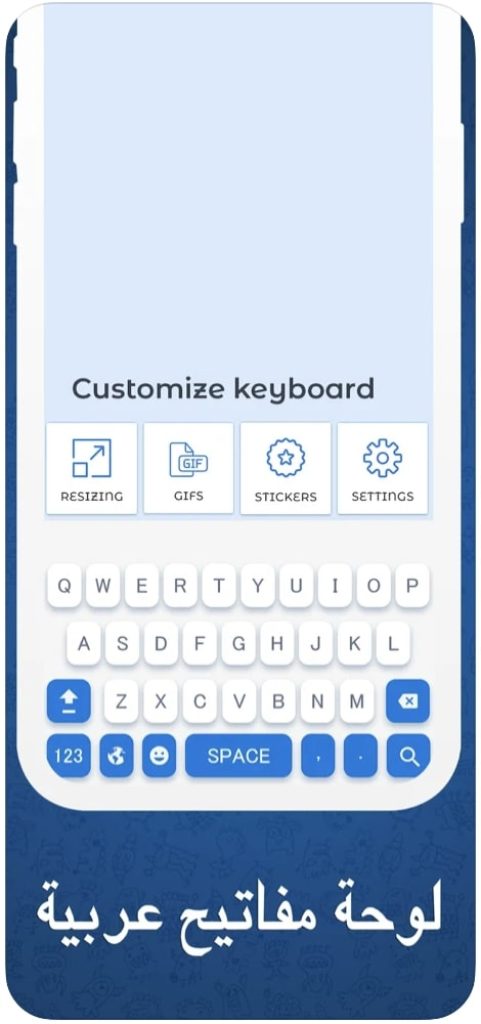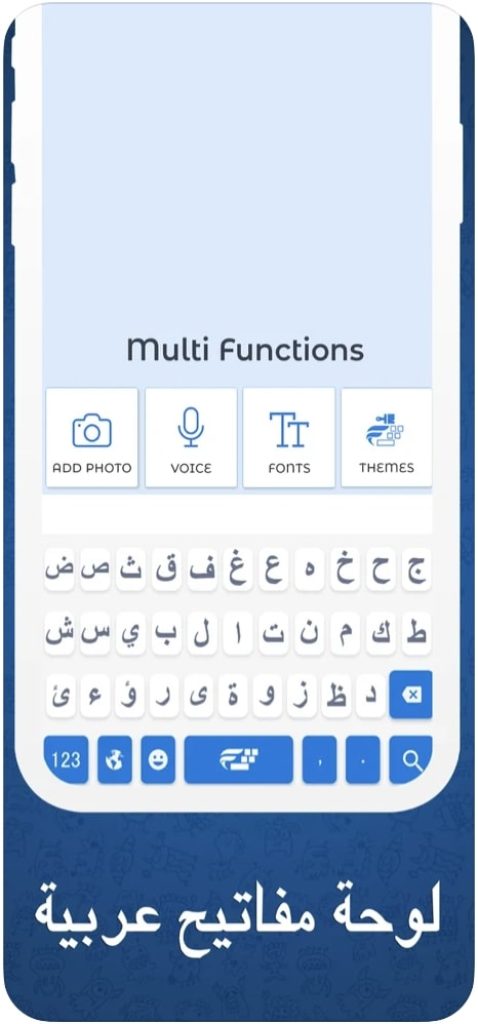 Users love Arabic Easy Keyboard because the graphics are on point and this program has a lot of useful features. Download the app, write unique texts and send them to your friends.

Arabic Keyboard by Simple Keyboard, theme & emoji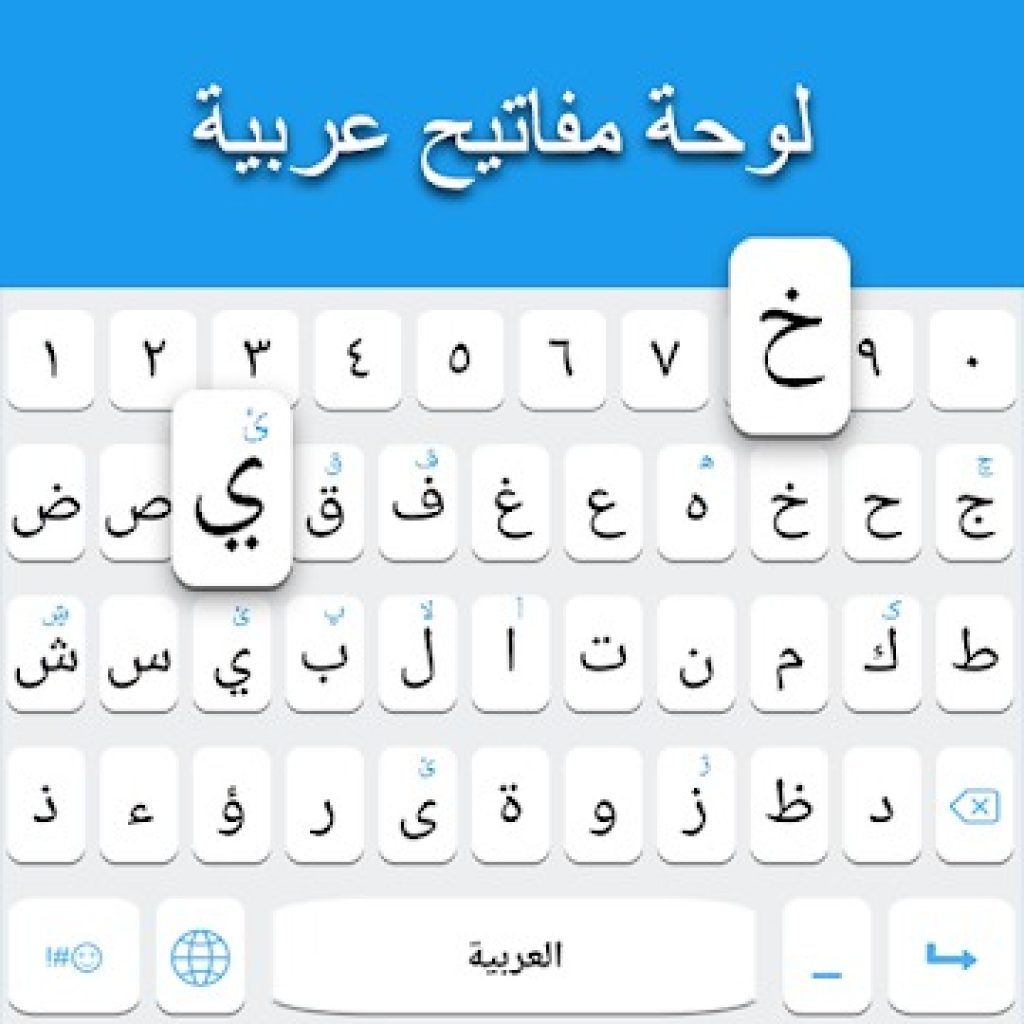 This is a keyboard in the Arabic language. Would you like to type unusual messages with lots of emoticons and interesting letters? If yes, then you should download this app.
Here you can always switch from one language to another. Type words in English and get a ready translation into Arabic. With such a smart keyboard you will be able to write letters and choose the status for messengers in the form of smilies.
The app has an attractive design with great functionality. It is worth noting that you will not have to make an effort to type text in Arabic, everything is arranged simply.
If you make a mistake in a word, the system will automatically correct the word, it is really convenient. What's more, the app has a huge number of emoticons to choose from. Try also to change the background in the program and experiment to get the most comfortable keyboard for yourself.
Besides, when you press the keys, the sound of natural phenomena can be emitted. You can disable the sound function on the keys at will.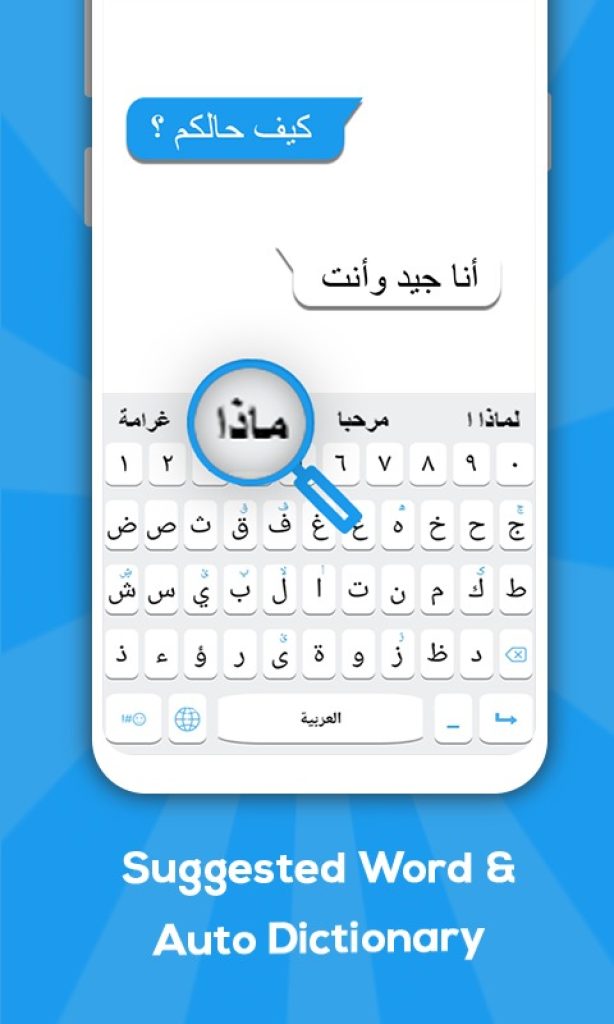 This app is fully confidential. Communicate with people in different languages. Leave feedback about the program and recommend it to your friends.

Easy Arabic keyboard and Typing Arabic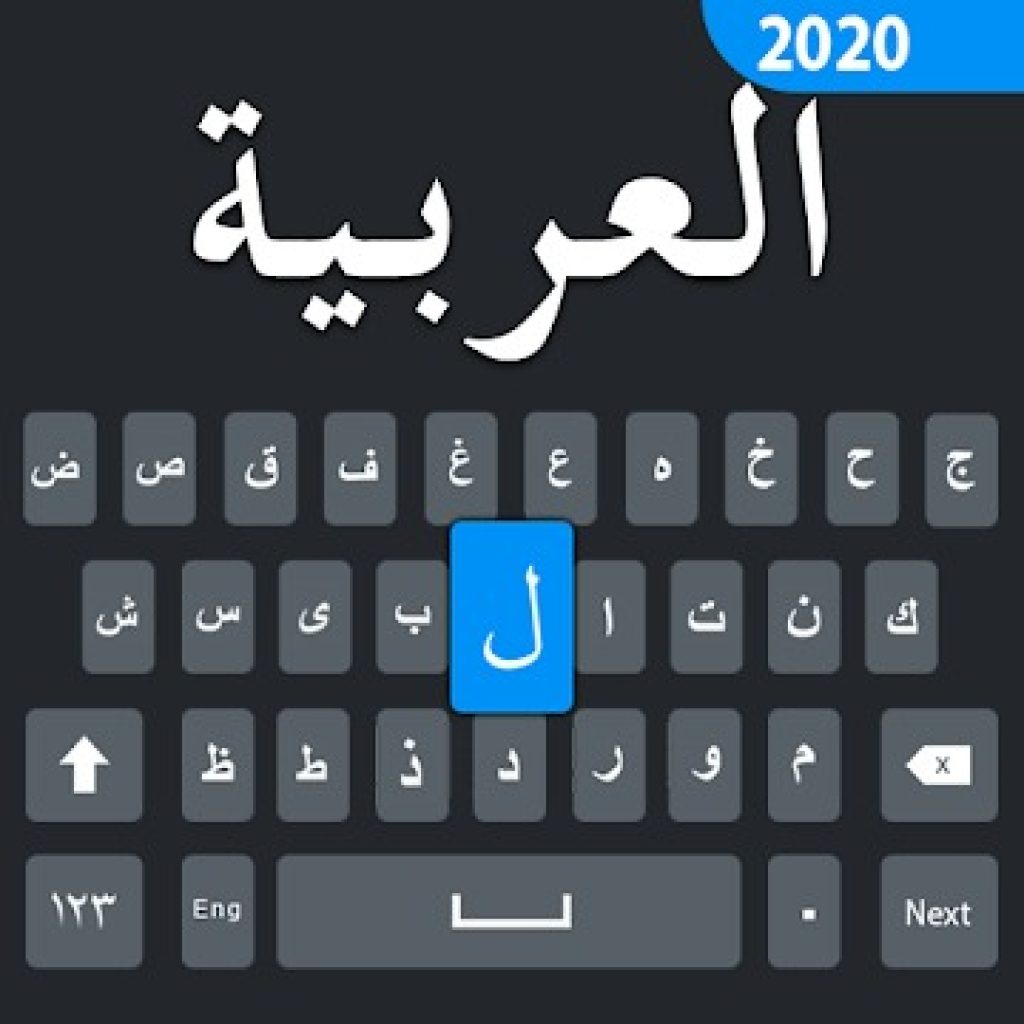 With this keyboard, you will be able to type texts and ordinary messages with different symbols. Then, send them to your friends or post them on social networks.
It is worth noting that the app has 2 languages, English and Arabic can be changed. Also in Easy Arabic, you will find many colored themes and emoticons.
Replace the words with colorful emoji and enjoy. In the settings, you will be able to change the parameters you want.
Easy Arabic has a smooth interface and nice graphics and when you press a button there will be a nice sound and vibration. This way you can still learn to understand more Arabic by translating words from another language. It's interesting!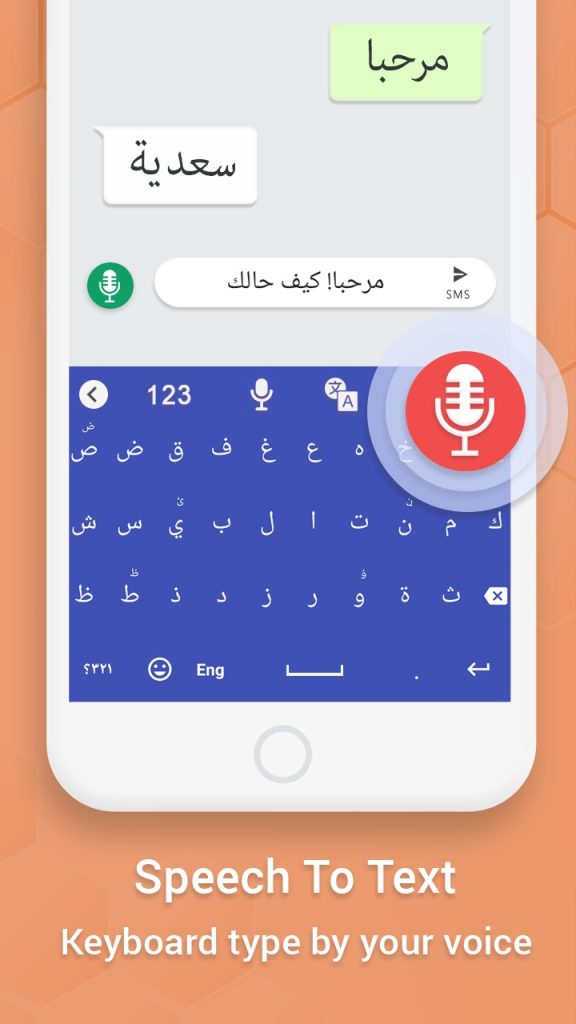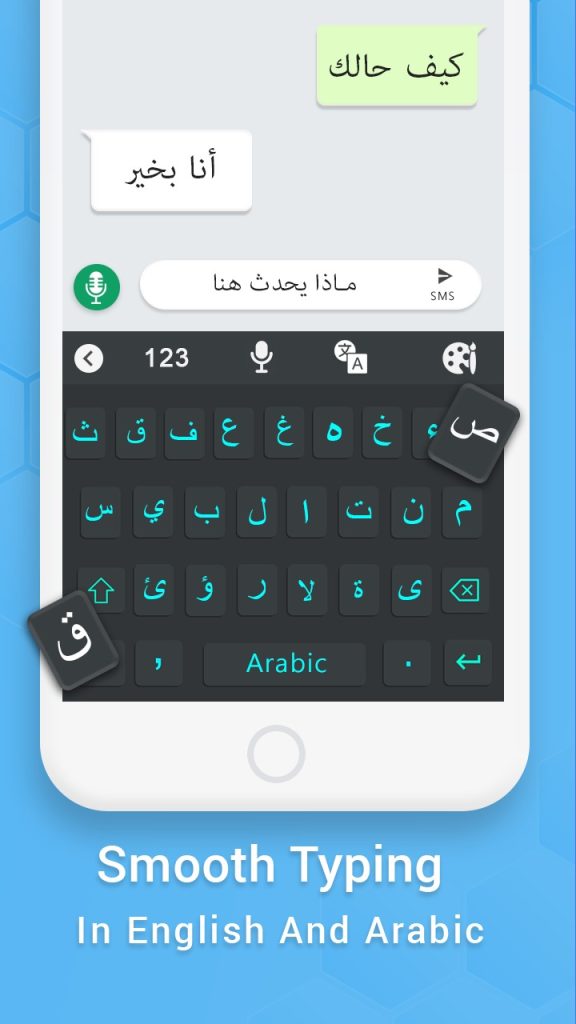 The app is safe to use, all the data is protected. Recommend Easy Arabic to everyone you know, and write your wishes to improve the app in the future.

Arabic Keyboard by Troll Wall Developers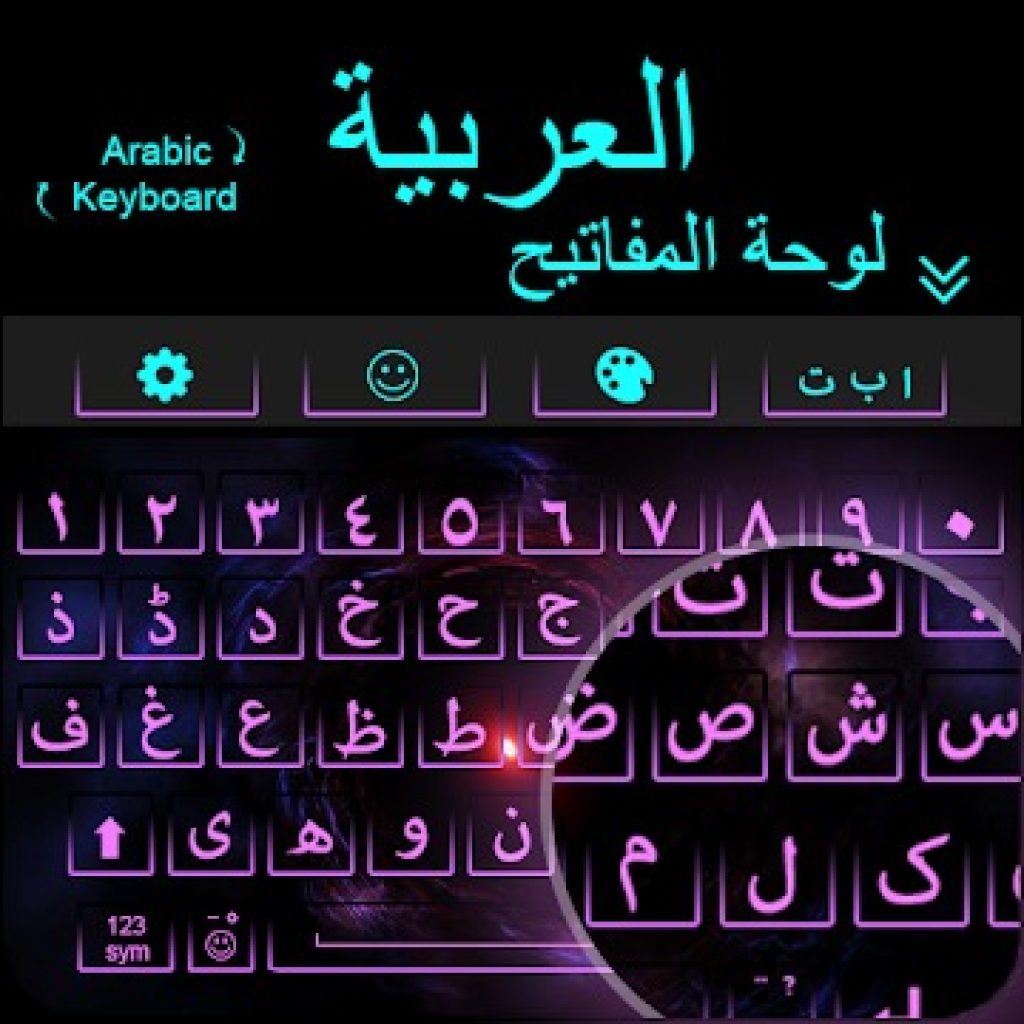 Arabic Keyboard is a program for writing quizzes with Arabic letters and symbols.
Have you been looking for an app with a handy Arabic keyboard for a long time? Then install this program, and you will love it.
Send messages to your friends, write articles, and much more. This app has a feature-rich keyboard. You don't need to learn a difficult language – just write a word in English and you'll see the translated word in Arabic right away.
Switch languages with ease. See a variety of images, take full advantage of the keyboard, and select the background color.
To start using the program, read a short instruction. It is worth noting that Arabic Keyboard does not give out personal data outside the program, no one will see your sent messages.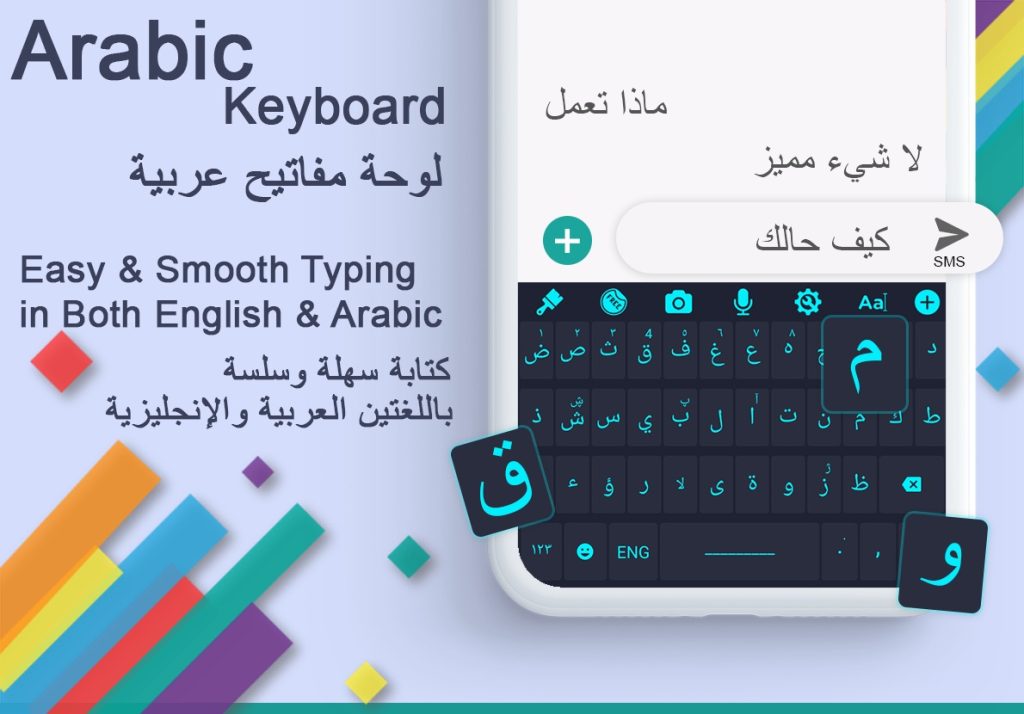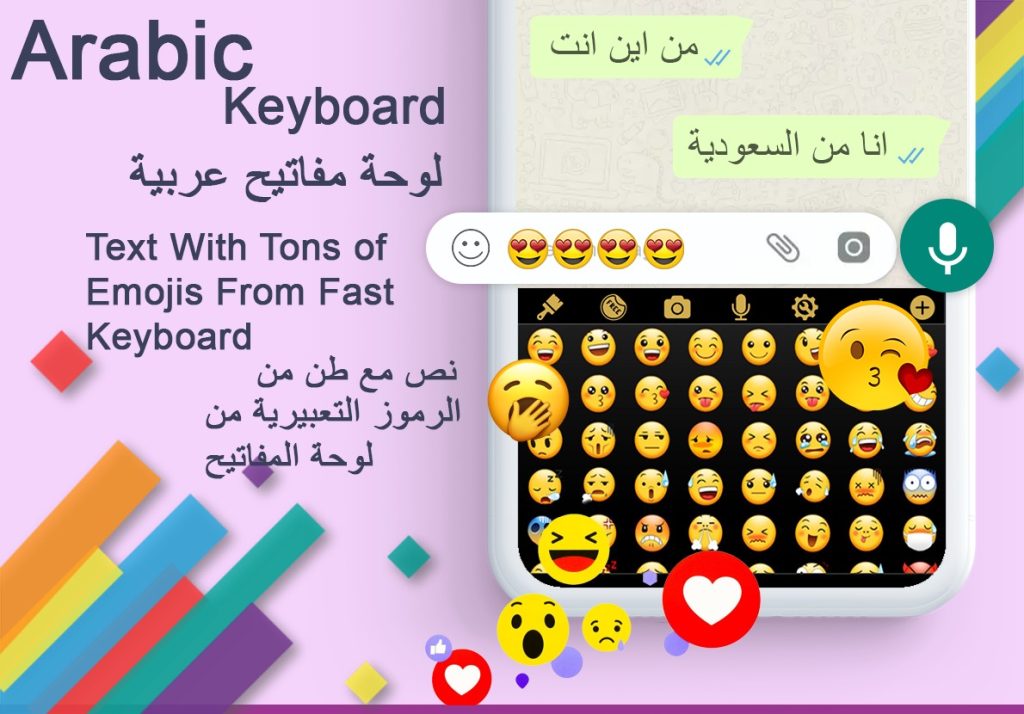 Have fun! Recommend the app to your friends and write in Arabic together!

You may also like: 10 Best Calligraphy Apps for Android & iOS
Arabic Keyboard – English to Arabic Keypad Typing
This app is for typing in Arabic. It is a keyboard that has two languages. Type in English and the system will automatically translate words into English and vice versa.
Moreover, there is a translator that will be able to translate what is said when recording your voice, it is convenient.
Thanks to this wonderful keyboard, you will be able to correspond with absolutely anyone in different languages.
Write in your own language and translate it into another. Talk to people from all over the world! This service translates words well and conveys the meaning of sentences.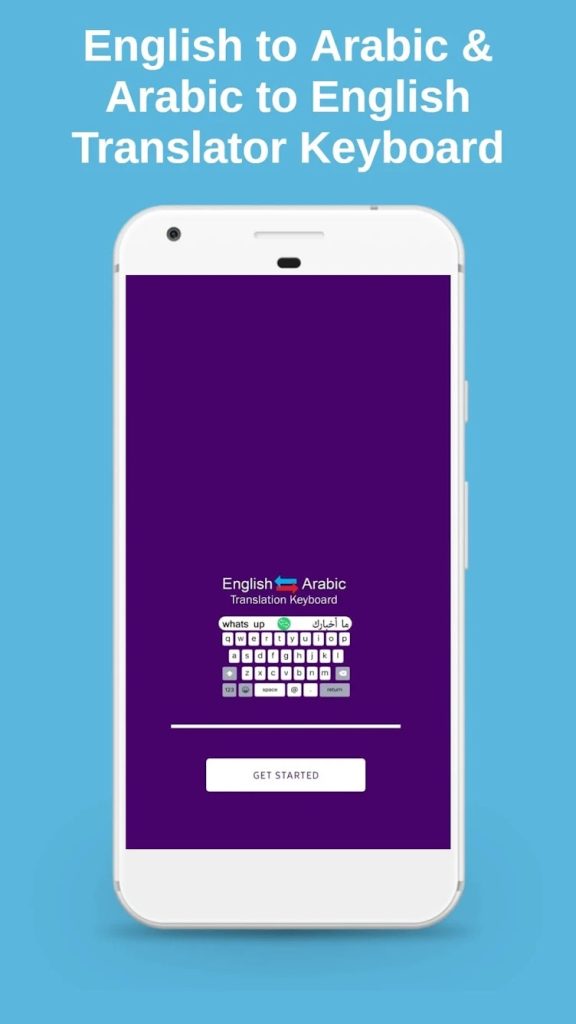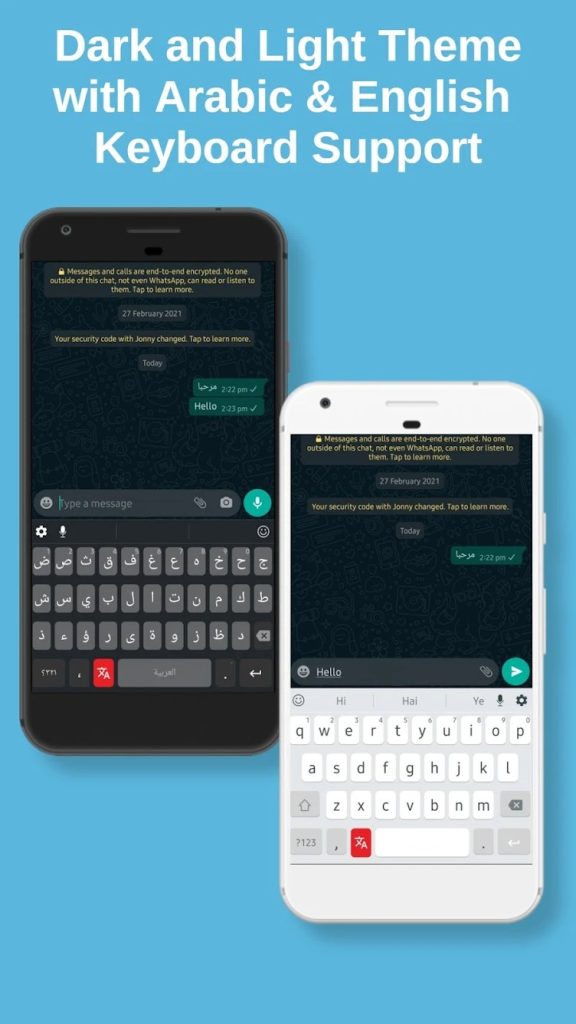 Install this app and share it with your friends to correspond in the same language. Communicate and enjoy.

Arabic Keyboard by Thunder App Studio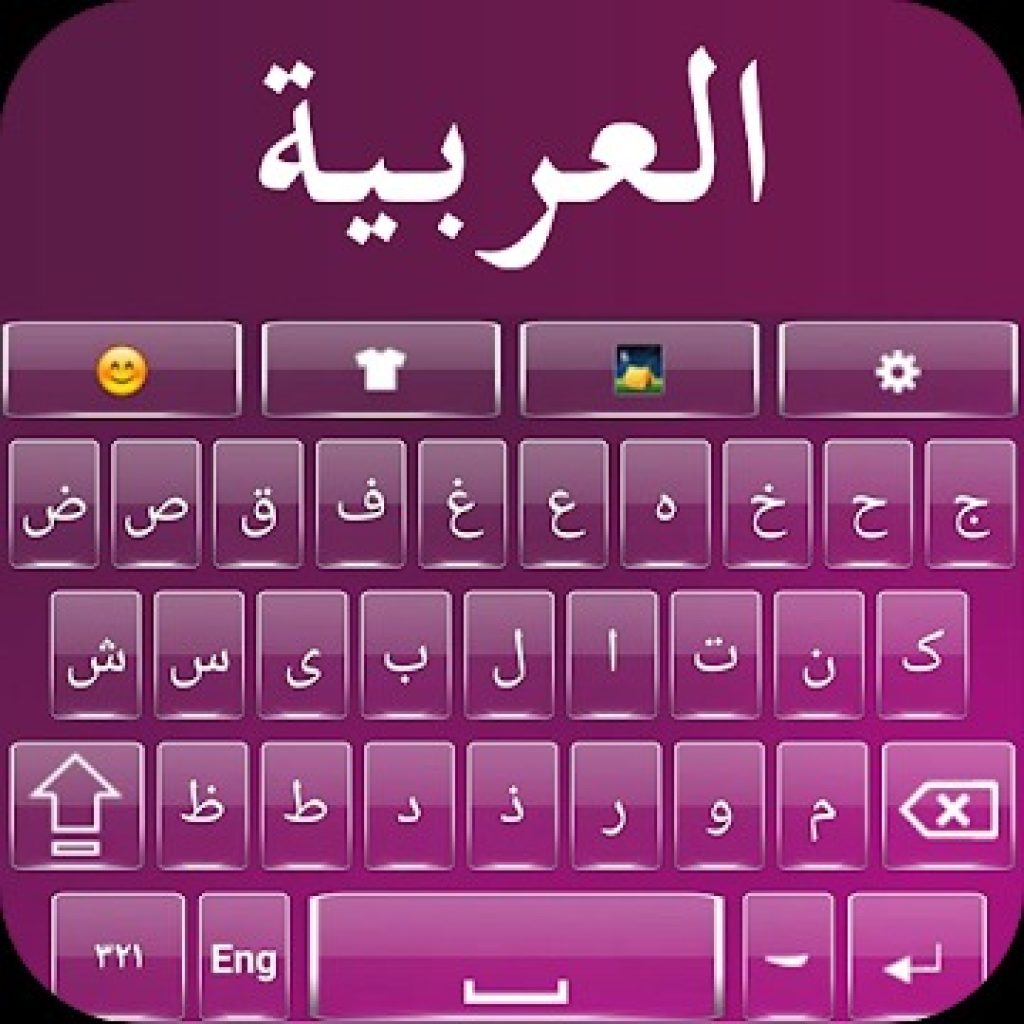 This is a program with a built-in Arabic keyboard. You may not know the language, but you can translate from English to Arabic without any difficulty.
This translator recognizes words quickly and translates them correctly. What's more, it also has emoticons for your smartphone.
Write texts in Arabic with the smart keyboard. Send messages to friends in other countries. In addition to everything, there are also nice letter fonts that you can choose at will and adjust in the app settings.
The program comes with many awesome features. Find interesting emojis, add them to your texts and make them diverse. Moreover, you will be able to create folders with the necessary documents in Arabic.
Use the keyboard daily and enjoy the smooth interface and interesting design. A tool like this keyboard will help you type your messages without any problems. If you need it, you can open a dictionary for the correct spelling of words.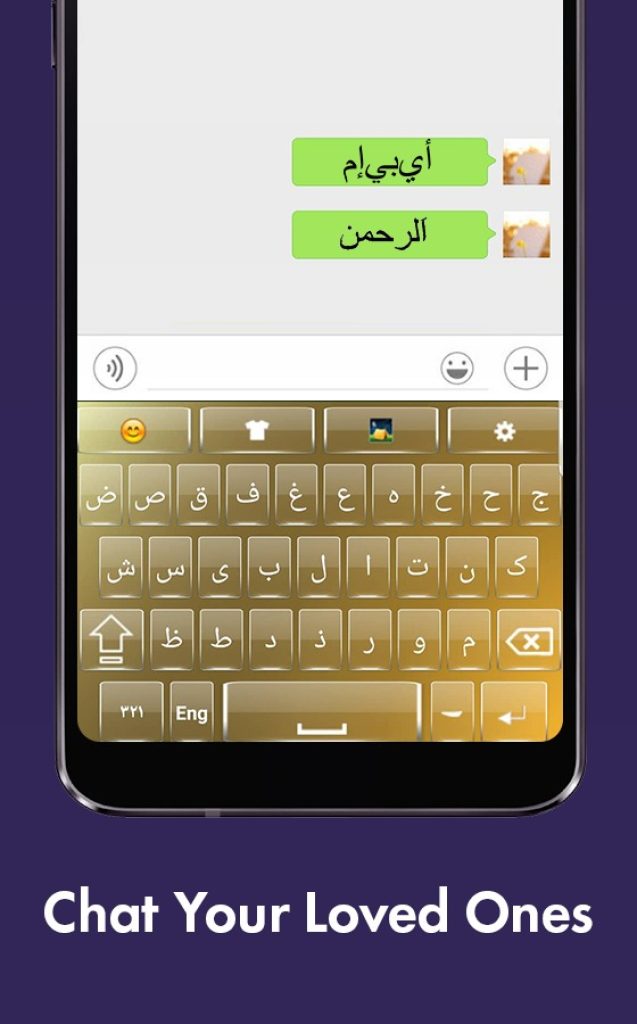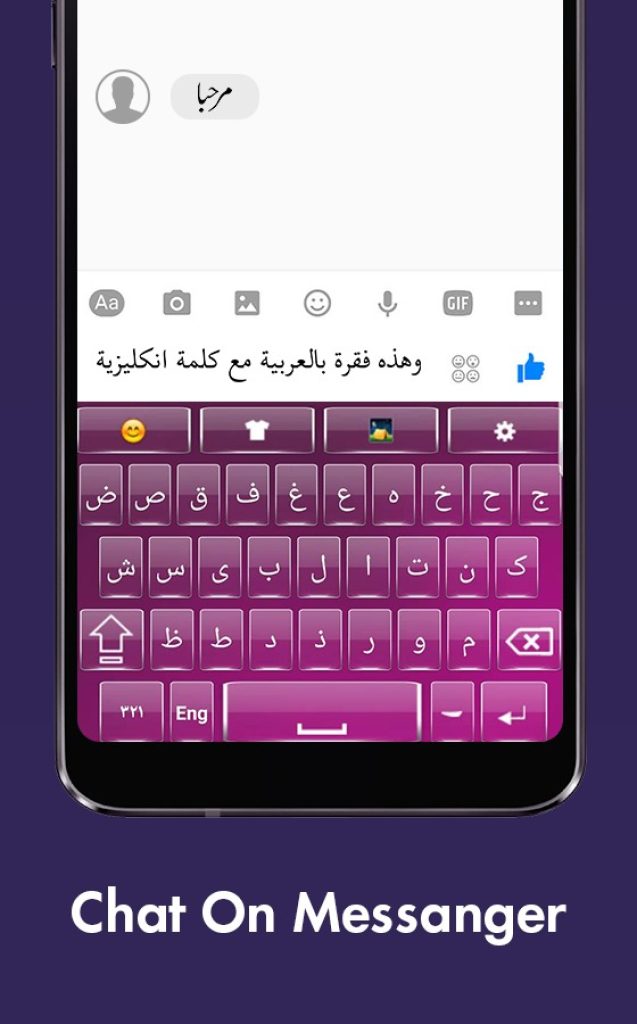 Besides, if you make mistakes in the words, the keyboard will automatically correct the word to the correct one. Recommend the app to family and friends.

Arabic Keyboard by Innovative Trends Hub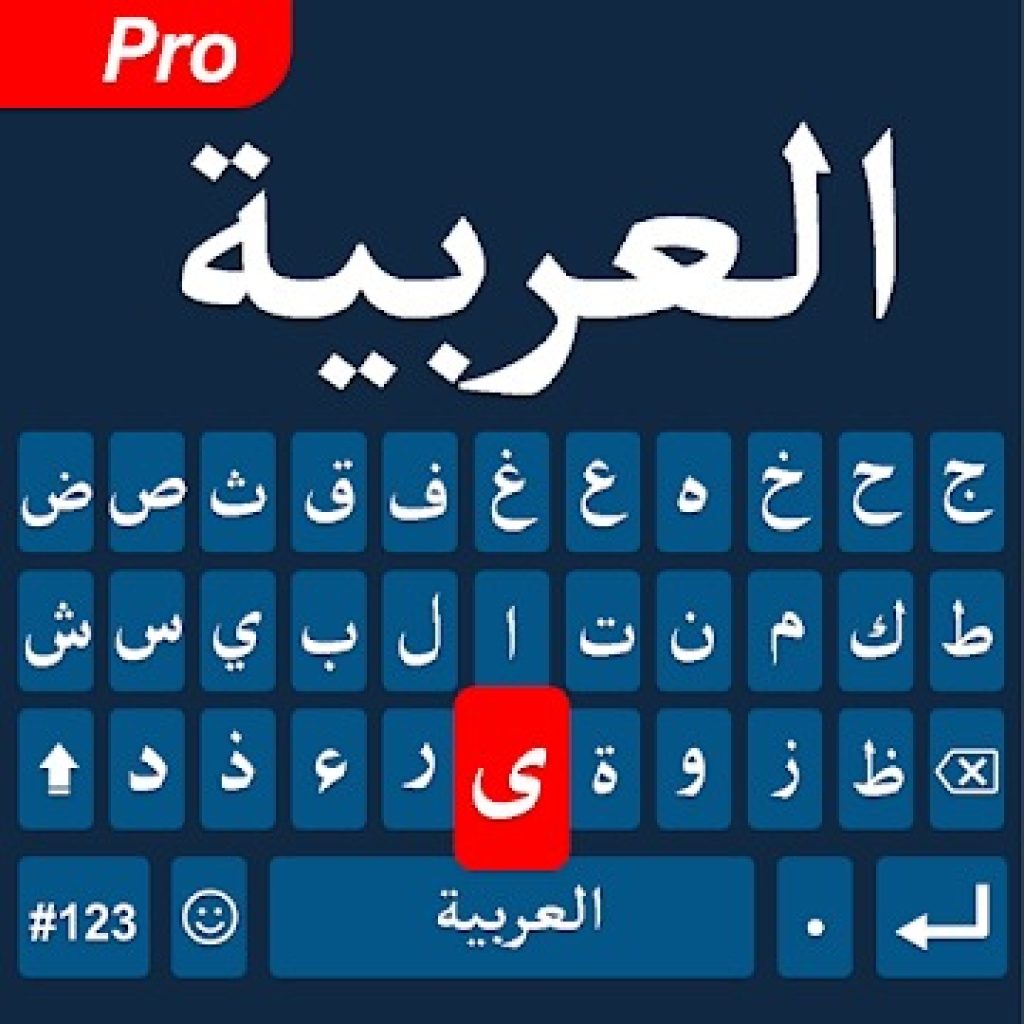 This app is designed for typing in Arabic characters. Have you been looking for a convenient Arabic keyboard for a long time? Then this app is for you.
Switch from English to Arabic and write large messages and letters. The keyboard is clear and does not require any training. You can type words quickly in English and then switch to Arabic.
What's more, write text with one hand by sliding certain movements on the keyboard. The keyboard will check the text for spelling errors and correct them immediately.
Besides, there are plenty of emoticons that can replace words and capture the essence of what's written. Communicate with foreigners via Arabic Keyboard. Also, write texts on forums, and post on social networks. Find interesting backgrounds and change them to suit your mood.
This keyboard works smoothly and keeps users from getting bored because you can choose special effects for keys and text. Customize the sound to accompany the music when the letters are pressed.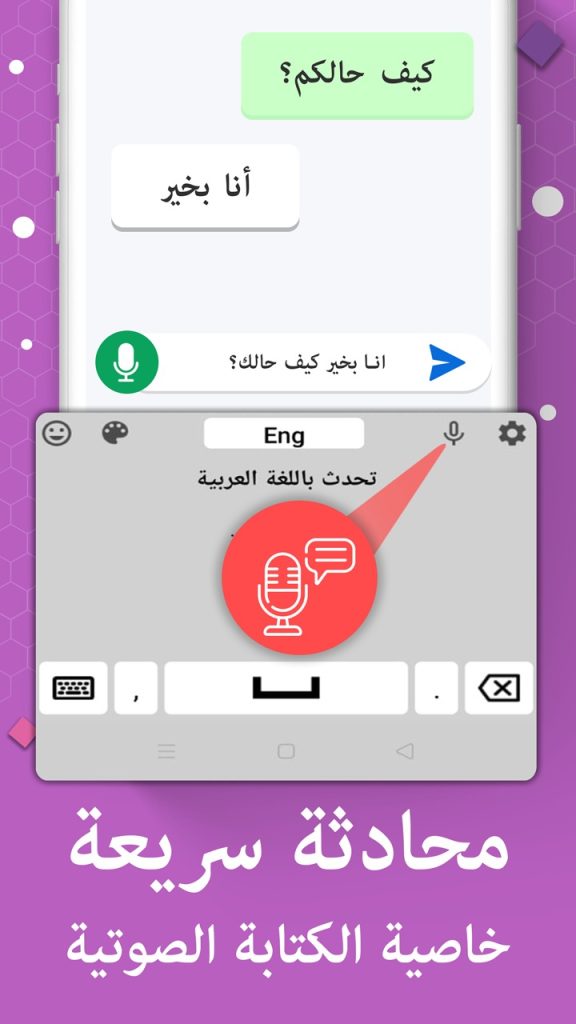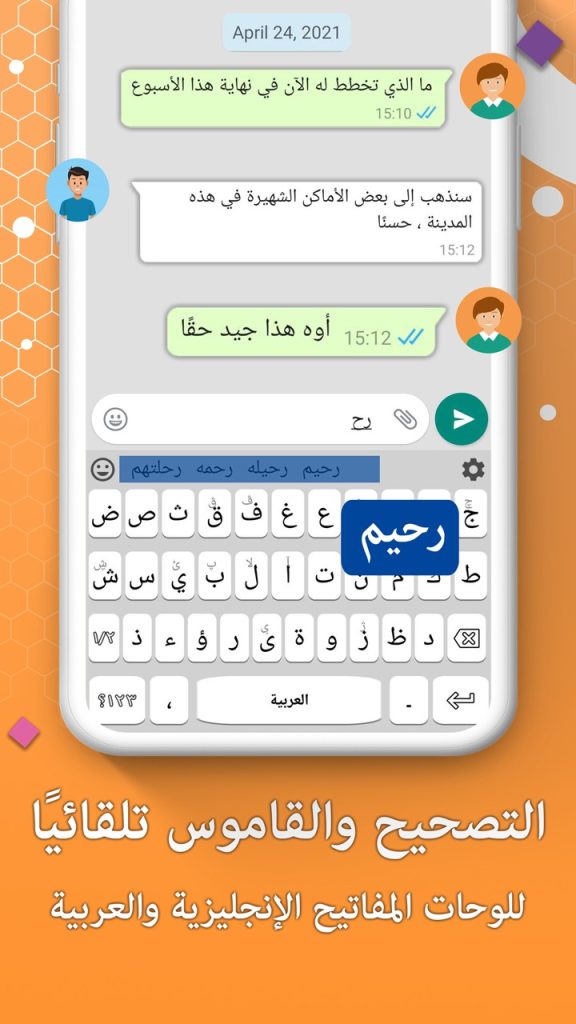 Note that Arabic Keyboard is confidential and the data is not shared with anyone.

You may also like: 7 Best Apps to Convert Voice Messages to MP3 on Android & iOS
Arabic Keyboard with English letters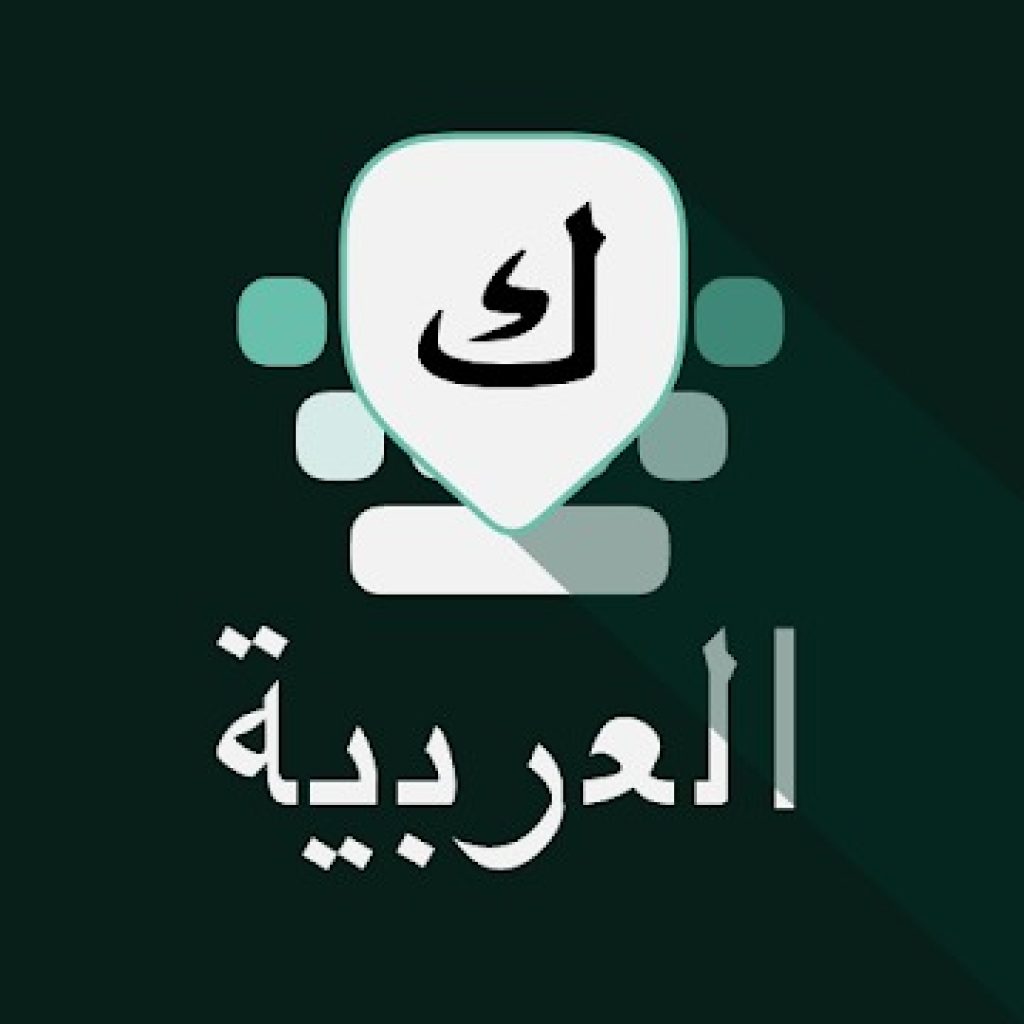 This is a program with a keyboard in Arabic. To translate the text, type it in English, then the program itself will rename the written text into Arabic.
The program is optimized for mobile devices. It is the best keyboard for the rapid entry of words and translation. Moreover, you will find here colored themes for comfortable typing.
You will always be able to use this keyboard and write texts and messages quickly. Correspond in this way with your friends and relatives.
Even beginners will understand the use, as there are no difficulties. There are clear letters, the input is fast. Besides, you can always turn off the Arabic layout and use the keyboard in your native language. Also, find emoticons, there are a large number of them.
Arabic Keyboard includes the ability to search for programs on your device that you downloaded, it's very cool. No longer will you have to use ridiculous keyboards with an old design, because you have found the best keyboard with simple controls!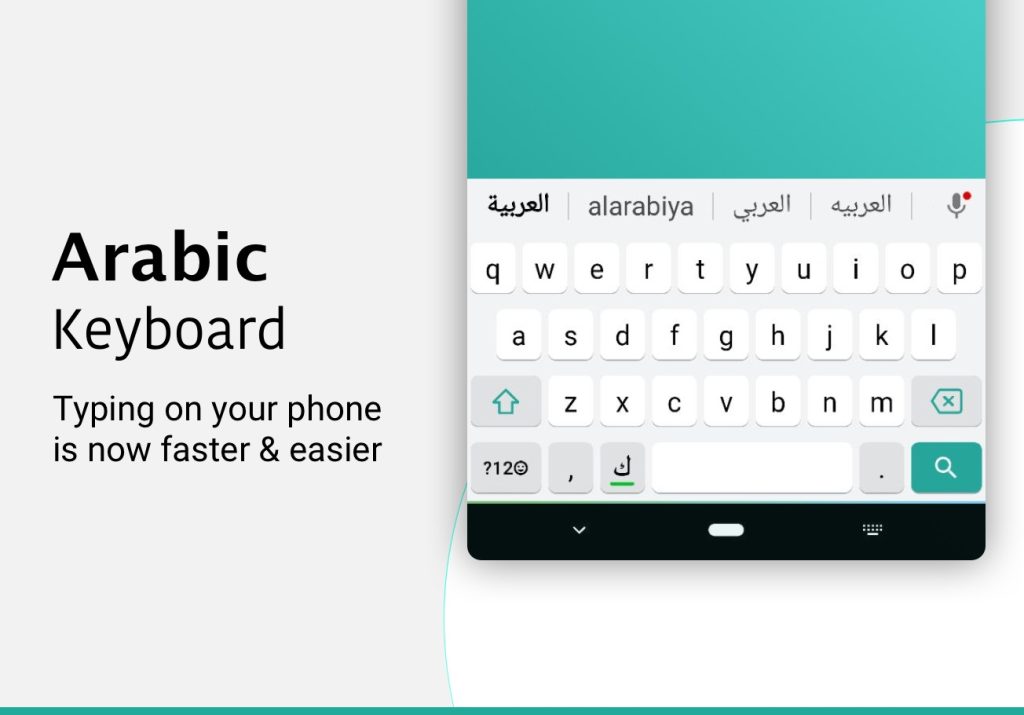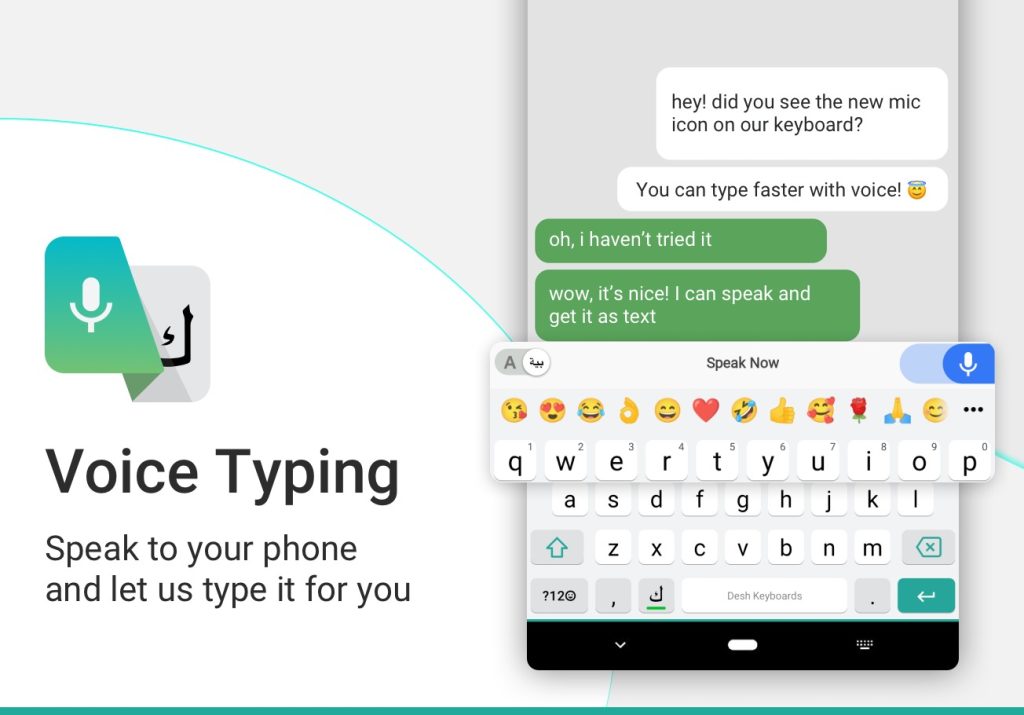 The app doesn't distribute personal data, but it does make statistics to improve the program in the future. Read user ratings and leave your wishes.