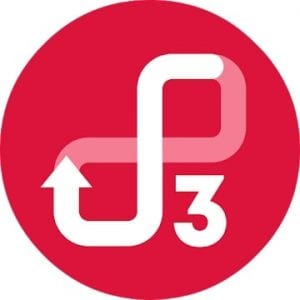 Jam Looper is a great music app for musicians that lets you loop the best parts of your favorite songs, slow them down and play along.
Selected segments of a music track can be combined into one song. This free app is very easy to use and will definitely appeal to all fans of music and its creation.
Features
The features of this app are fun and incredibly easy to use. Select part of the song using two markers A and B. Press play and the app will loop that part until you stop it.
Save parts of the song in slots by holding slot buttons until message shows. To recall part from a slot just press the slot button.
You can change the tempo and pitch of the music in the settings. You will need this option to customize the music to your liking. Selecting part that will loop nicely is sometimes hard.
Select snap to beat in settings and markers will stick to detected beats. A fairly new feature is the metronome. It allows you to set the right tempo for your music and save the exact time when playing a song.
Interface and usage
This application has a stylish design. The developers have given preference to dark colors. When creating your tracks, all the necessary buttons are located at the bottom of the screen. It is very convenient because nothing interferes and everything necessary is gathered in one place.
The soundtrack is made in green and red colors. Here the red zone is what you have chosen for further editing. In this application, there is a library where you can find the tracks you like or download your own. The download is fast enough and without any problems.
You can give each slot its own name. You can choose separate settings for each slot. After you have done all the necessary actions, you can save the created track. The saving process is also very fast and does not cause any problems.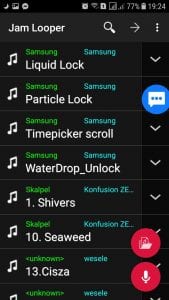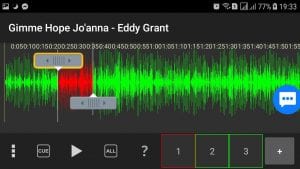 In general, Jam Looper is a great tool for professional musicians, where you can create new tracks, as well as for fans who want to learn how to do it at a high level.
You may also like: 11 Best music composer apps for Android & iOS