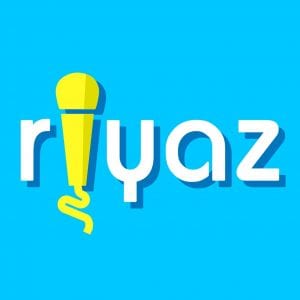 Riyaz is an app that will teach you to sing like a real professional. You'll get quick and clear feedback to understand your mistakes and improve yourself more and more every time.
With this app, you will have access to a large number of practical exercises in different styles of music. It has a built-in vocal check that shows you how you can correct your mistakes in vocals.
Have rehearsals over an hour a day and the result will come very soon. The app will give you access to lessons that will help you move forward and improve your skills.
It has excellent feedback. If you have any questions related to vocals or how the app works, you can easily contact the developers and ask them a question that interests you. Besides, the application supports all vocal ranges. So it can be used by all people who want to learn to sing. Even children!
Improve your skills
The app will also help you identify your weaknesses in vocals and tell you how you can improve them. It monitors your progress and takes into account all your achievements. So, it is suitable for beginners as well as professionals who want to get better every day.
The library in the application is regularly updated with the latest news. You can also send your own wishes to the developers. These are the songs that you would like to see in this application.
Music
The music here is divided into genres. Classical music is great for warm-up and development of vocal agility. Carnatic music is suitable for beginners who are at the beginning of their journey to perfect vocals.
Also included in this section are Nottuswarams, Pillari Geethams, Lakshana Geethams, Sanchari Geethams, Jatisvaras, and Svarajatis, which are sure to appeal to professionals. Use the app to try all the available modes and choose what suits you.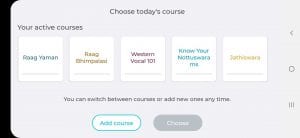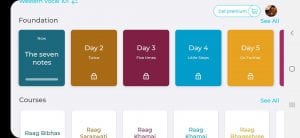 Whichever you choose, Riyaz helps to systematically improve your singing accuracy, timing, breath control, voice modulation, and agility.
You may also like: 22 Best singing apps for Android & iOS